If you are planning to start an online course business, you are in the right place. We have explained four very handy tools to create an online course in this article.
It's been a while since eCommerce was limited to selling services and consumer packaged goods.
Online selling has expanded to encompass knowledge products so that it's possible now to forge a career by sharing and monetizing your wisdom and skills.
By selling online courses, you can find a viable way to make money from the things that matter most to you, and if you set up the right marketing solutions, you can turn your passions into a somewhat passive income stream.
You might even be able to use your courses as funnel entry points for selling your services as a high-ticket coach or consultant, billing premium fees to deliver personalized wisdom to individual clients.
However, to get your course business going, you need to invest a good amount of your time and energy, plus use the right strategies and tools.
The challenge is significant, but it isn't so hard that it isn't worthwhile. And because people have been building businesses by selling digital products for several years now, you don't need to reinvent the while.
To help you take those first steps into knowledge commerce, here are four tools that you'll need to start an online course business.
One of the most popular WordPress plugins to create online courses, Learndash is very popular among online tutors.
If you are planning to start your own online course, Learn dash will make it extremely easy for you.
You don't have to be a technically sound professional to set up an online learning portal with LearnDash, it is easy to use and no coding is required.
The plugin offers you everything that is required to create a comprehensive online course.
"The #1 choice for Fortune 500 companies, major universities, training organizations, and entrepreneurs worldwide for creating(and selling) their online courses."
LearnDash offers you an intuitive interface to create courses, quizzes, and lessons. From creating content for your courses to certification everything is taken care of perfectly by this single plugin.
We have reviewed LearnDash in detail here. Don't miss that article, you will learn about this amazing tool in detail here.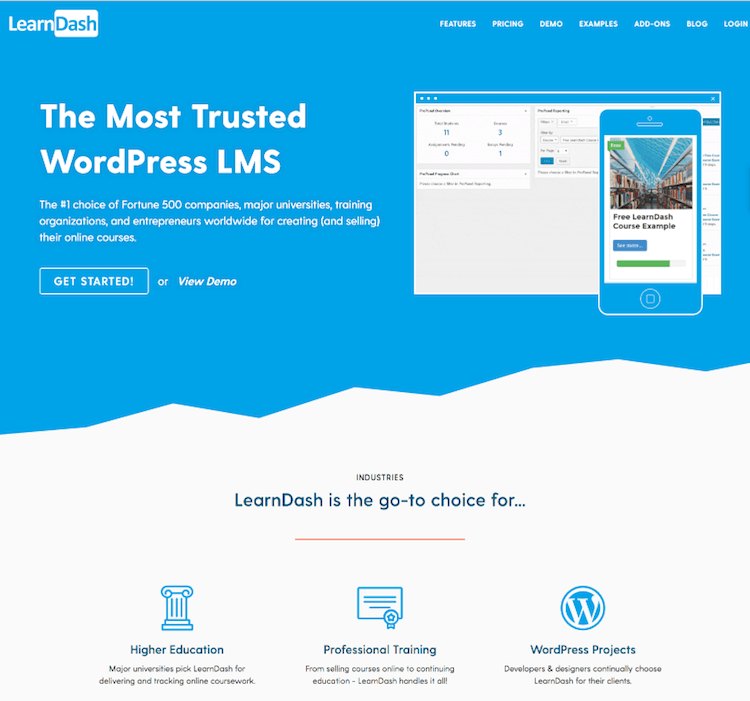 Podia is a popular platform to create and sell courses, but it's also a great tool for marketing your brand or business. You can use Podia to create beautiful landing pages, create and sell digital products, or even host your own webinars.
Plus, Podia integrates with major email providers so you can easily stay in touch with your customers.
Whether you're just getting started with online courses or you're a seasoned pro, Podia is a great option for creating and selling your courses. And with its easy-to-use interface, you can create a professional-looking landing page in minutes.
Videos are part of any online course. The students find it easier to learn by watching a video than by reading the text.
And when it comes to creating videos, you will find very few tools that are as simple and easy as InVideo.
Though this platform is created for social videos, you can use it to create your tutorial videos. Once you spend some time on the platform and learn to use it, you will never look for any other video tool.
This video-creating platform makes things super simple, just select a template, add your content, use built-in voice-over or use your own voice and your video is ready to import.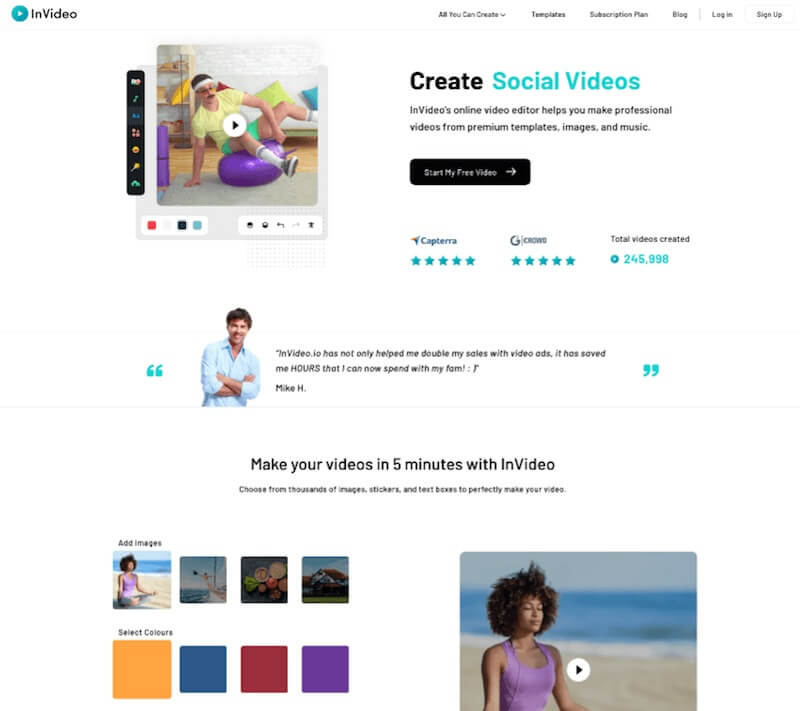 When it comes to email marketing for your online courses, you will need the automation so that you are actively in the form of your old as well as potential customers.
Constant Contact is one of those email marketing tools that will offer you complete freedom to create an extremely engaging automated email series.
You can also use this email marketing tool to create a free online course that will be delivered to your new subscribers automatically as they subscribe to your email list which skyrockets your email subscription rate.
So, overall, this tool is surely going to help you create a successful online course business.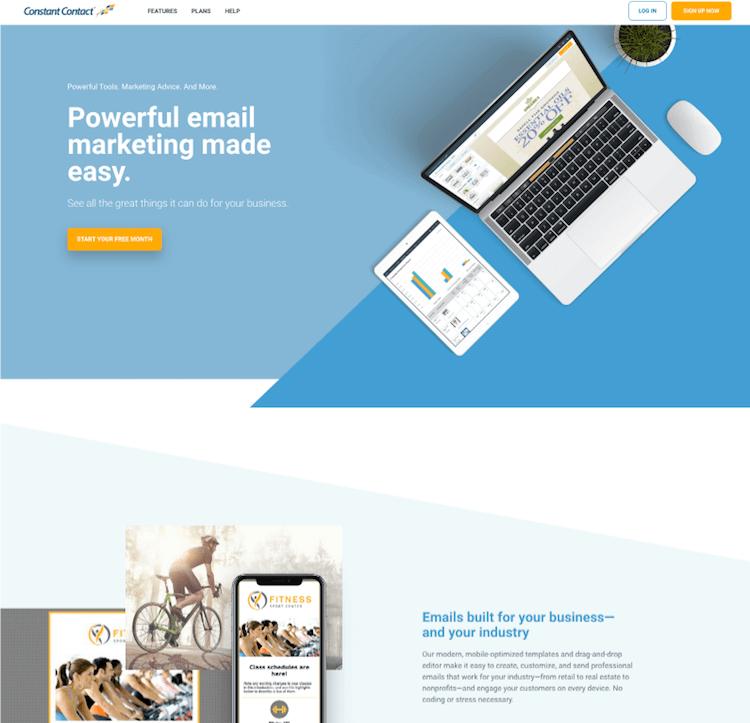 Online course creators often find themselves searching for the best ways to effectively show students what they want to learn.
Keep in mind that creating your online courses requires more than just pressing the "record" button and talking in front of a camera.
Creating your online courses can be a challenging process that involves audio and video editing, including adding other visual elements, and you can accomplish much of this with Activepresenter.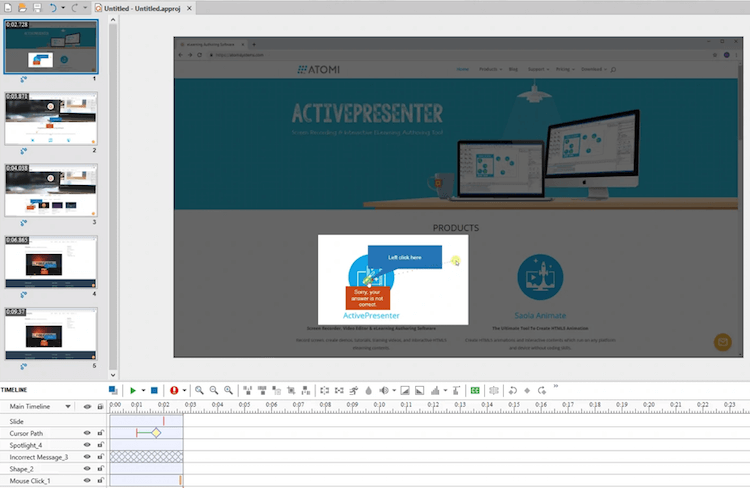 Activepresenter is a screen recording and eLearning authoring tool that has features to help you create, edit, and personalize your online course videos.
With the tool, you can create your video tutorials, training videos, and software simulations. It also offers some powerful editing solutions.
You can work simultaneously with multiple timelines, add themes and templates, and add animations that can help enhance your interactive video elements.
When creating video lessons, you can use the tool to make quizzes in different formats such as multiple-choice, essay, and fill in the blanks, to help you assess your viewers' learning.
Also, the video compression feature lets you edit imported videos using pre-built tools, and export them in smaller but high-quality file sizes.
You can also use the tool's newer features to do simultaneous webcam and screen recording, blend video layers with the greenscreen tool, fade audio, and remove unwanted noise.
With all that said, learning new tools can require some time and effort, but given Activepresenter's intuitive interface, your learning curve can be shorter.
Trello is a platform to manage all your tasks and plan things together with your friends. You can collaborate with your team and manage all your tasks from a single dashboard.
The platform comes with a user-friendly interface to manage everything with ease. It comes with a number of different design options to plan and list your to-do items to make it simple to manage.
Lists and cards are the building blocks of your projects on Trello to organize all your tasks with ease. You can invite your team and collaborate on every task.
Also, don't miss this list of best Trello alternatives that you can use to manage your tasks.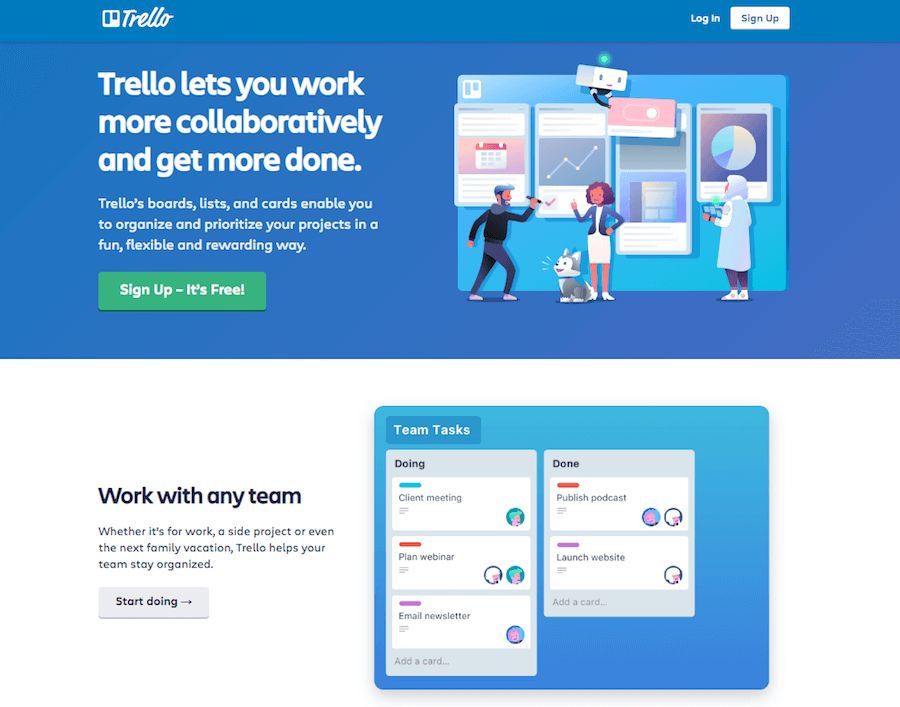 Images are excellent assets to help you get your ideas across, reinforce your content, and enhance your visual elements.
Using beautiful images in your online courses can help make your material more interactive and aid in engaging your students better.
You can use these visuals as banners to promote your courses on social media, as hero images for landing pages, as visual aids to illustrate points during your video lessons, and even as bonus materials like checklists that students can download and print.
However, creating and designing the right images for your courses can be challenging without the right tools.
With design tools like Stencil, you can choose from millions of royalty-free images, add icons, use templates, and even include quotes from famous people in your image design.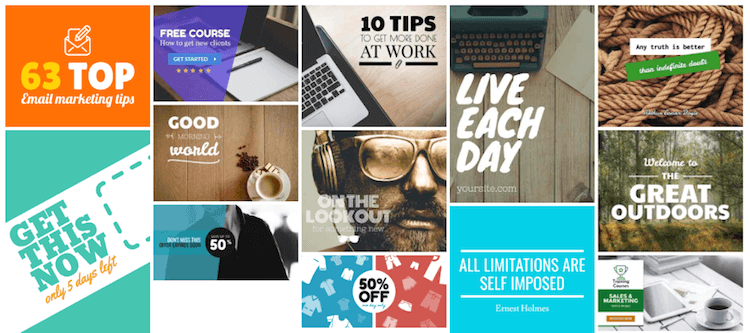 Stencil offers drag and drop tools for editing, so you can move, resize, crop, and reposition your images – or, if you'd like to use the magical editing tool, you can use filters.
You can add text that you can customize by choosing a font style, color, and size. You can also watermark your created images, so you don't need to worry about other users taking credit for your designs.
The live preview feature lets you see your images before sharing them, so you don't have to post them first before seeing the final image.
All these features and the tool's interface allows you to create images quickly and easily that you can integrate into your videos, without needing to break out your graphic design skills.
Remember that aside from enhancing your visual elements, using the right images for your online course can provide a better learning experience for your viewers.
Due to the nature of digital entrepreneurship, having one location where you can efficiently run your entire online course business can be a crucial factor in your success.
From product management, marketing, and audience engagement, to website creation, landing pages, webinars, and blog posts, you need an online platform that has the firepower to do all of these tasks.
Kajabi, an all-in-one knowledge commerce solution, is one such platform.

The platform offers features that can streamline how you run your online course business. You can use it to build marketing campaigns, manage your customers, design your website, and set up your landing pages.
You can customize your website's design and its other elements (e.g., blog posts, sales pages, and landing pages) with Kajabi's premade themes and also customize your navigation menus.
Kajabi's other extensive features include a customizable product or online course templates for easier product and video integration.
Also, its "pipelines" feature lets you create your marketing campaign with drip emails, events, and forms. You can also manage your customers or subscribers with the "people" feature that lets you create assessments (surveys and quizzes), establish affiliate programs and collect member insights.
With all these features, building your website, creating and integrating products, managing your customers, and marketing can make establishing your online course business easier.
Email marketing is one of the most widely used marketing channels that online business owners use because it allows you to nurture relationships with leads over time, asynchronously.
With email marketing, you can influence your current customers to subscribe to your future courses, and turn your prospective customers into actual paying subscribers.
To do this, you need an efficient tool like Mailchimp to set up your email marketing campaigns. MailChimp is an email marketing service and marketing automation platform that you can use to create newsletters, build email automation, landing pages, ad audiences, and more.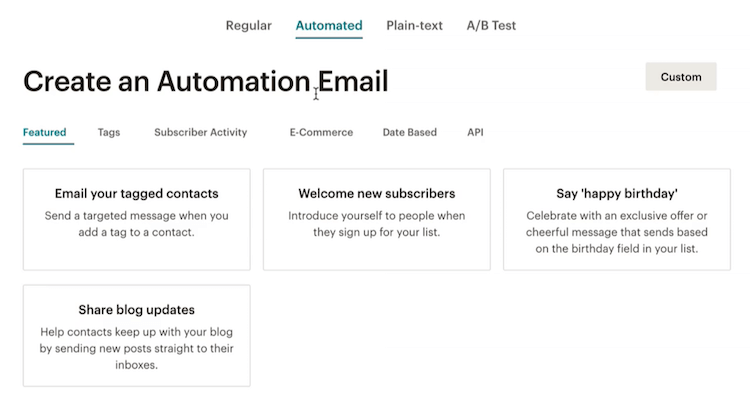 You can also use the platform's ready-to-use templates, layouts, themes, and even code your own using the tool.
By uploading your contacts' data to Mailchimp, you can also get insights that can help you improve your marketing campaigns and grow your audience.

With Mailchimp's tools and features, it can help you establish an effective marketing mix to get your product noticed by your target audience and help convince them to buy.
Keep in mind, though, that if you're using an all-in-one suite like Kajabi, Mailchimp might be a redundant tool, since Kajabi's email marketing features are extensive unto themselves.
Final Thoughts
These are just some of the many tools that you can use to set up your online course business. With the tools we shared, you can create videos and graphics, build your website, set up your marketing campaigns, and start uploading your online courses.
No, there's no one-size-fits-all formula for starting an online course business, but these four tools can help springboard your online course business in the right direction.