The Showbox app has been a popular choice among many people who are looking for movie streaming apps.
Showbox provides an extensive selection of movies and doesn't require any logins. The extensive amount of ads on Showbox and the complicated nature of the app makes it a difficult program to use though.
Fortunately, you have many choices to work with when getting a movie streaming app to work for you.
Let's look at some of the top streaming apps that you can use the next time you need help with finding a place that provides great movies for you to watch.
Note: The legality of the use of movie streaming apps may vary based on where you are.
For the best results, it is strongly recommended that you utilize a virtual private network or VPN to protect your identity and location on one of these apps.
The VPN may also help you with avoiding any possible region blocks that may be set up on these sites.
Don't miss our collection of best 123Movies alternatives to watch movies for free.
01

. StreamingSites

Streaming sites will resolve all your issues around finding the best online streaming site is concerned. This site is a collection of all the top active streaming sites that you can use to find the top free movie and tv program sites.

It regularly gets updated with active new sites that offer high-quality HD movies and TV shows. To make it easier for the users, they have categories the sites for movies, TV shows, and online series.

If you are looking for free platforms, they have separate categories for the free options and similarly for the premium options.

So, if you are looking for a single platform where you can find hundreds of free and premium streaming sites, StreamingSites is the best place for you.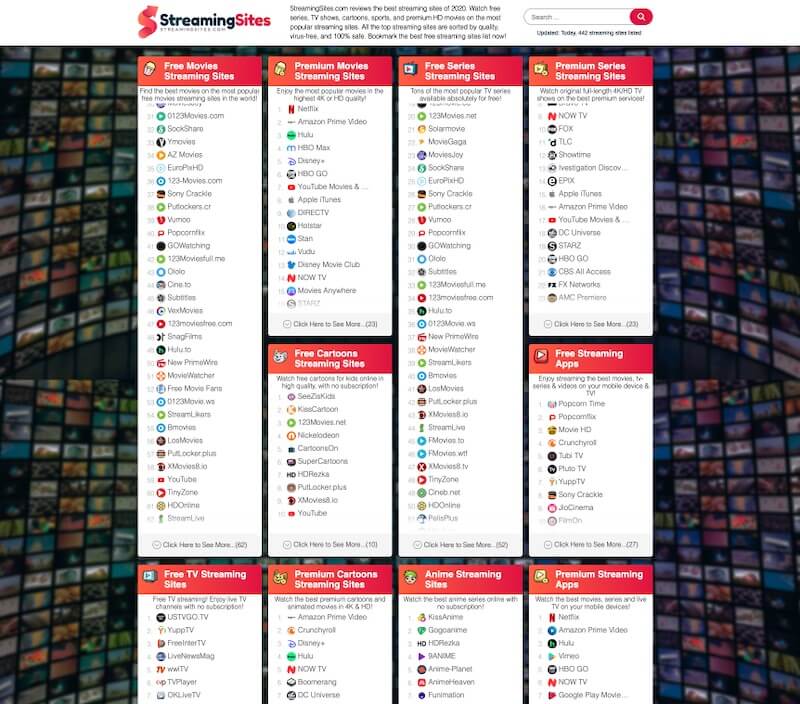 02

. Cinema APK

To start, you can work with Cinema APK when finding a helpful alternative. The design lets you work by taking in an app that you can install by allowing your mobile device to install unknown applications.

You can use this to download the APK and install a unique program that is free to use and does not contain any difficult ads.

You can even use Cinema APK on a Roku, Kodi, or Amazon Fire Stick device among other things that you might wish to utilize.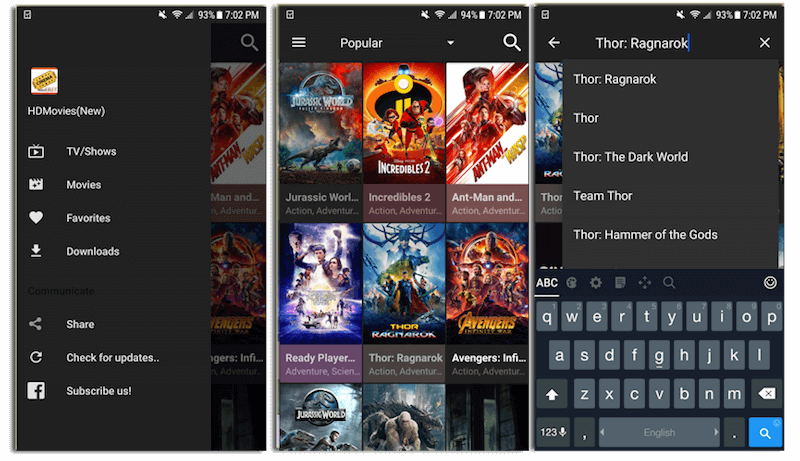 03

. Modbro

The newest version of the Modbro APK works with a setup that lets you find high-quality streams online.

This can be interpreted as a search engine that gives you access to more movies and shows than other programs.

The app also provides various helpful sources that let you find different things of note for your use.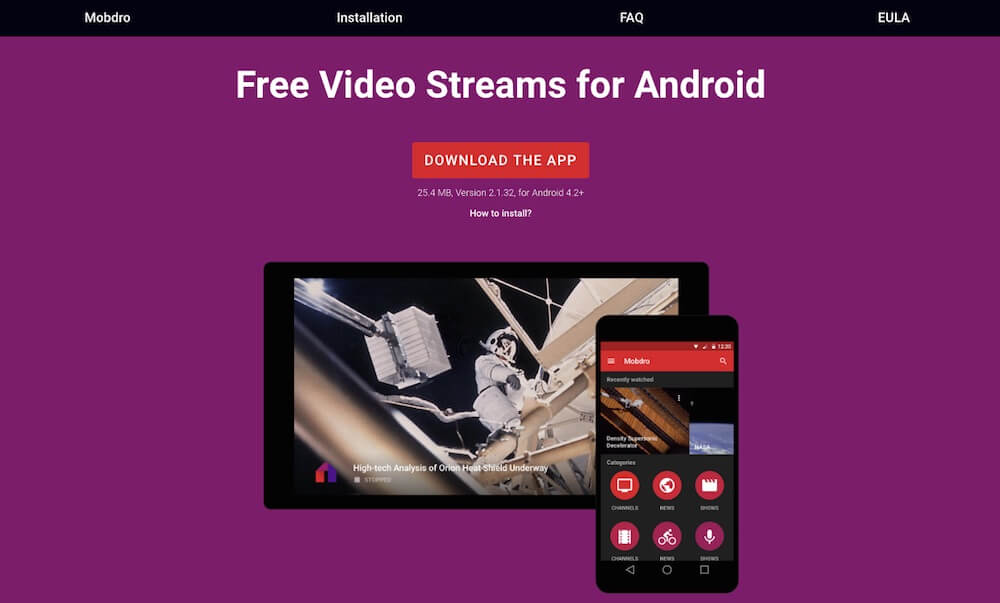 04

. Popcorn Time

Popcorn Time has developed a strong following among people who are looking to stream movies online for free.

That's because of the basic simplicity that Popcorn Time comes with. You can change the user interface for Popcorn Time around in many forms as you see fit.

You can use this to produce different displays that are easy to follow without being complicated.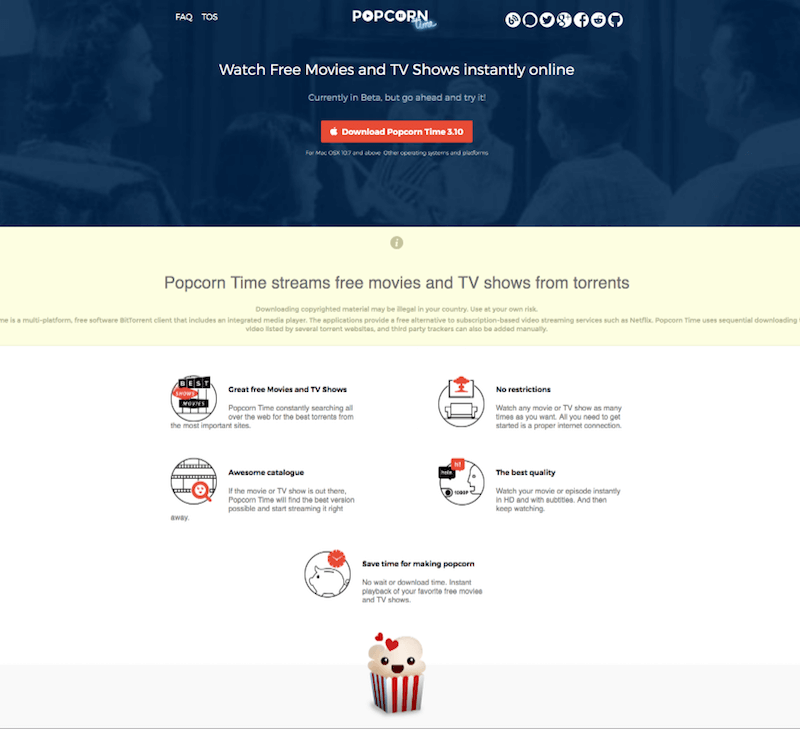 05

. Freeflix HQ

The design of Freeflix HQ is attractive for how it provides you with many opportunities for enjoying movies unlike anything else you might see.

The Freeflix HQ app uses a clear high-definition display screen. It does take an extra bit of time to load a movie, but that's because the movie is in cinema-quality when all is prepared well.

Also, the subtitle option is convenient for many users, especially those who might be interested in watching movies from foreign countries.
06

. Stremio

Stremio has a clean interface that should not be hard for most people to utilize. But the best part of using Stremio is that the setup works with multiple sources of value.

These include various outside platforms that offer free movies. You could also work with some of the basic paid streaming services that link to Stremio as well if you have subscriptions to any of those points.

You would have to get some add-ons for Stremio to use some streaming functions, although the design used here should not be tough to follow.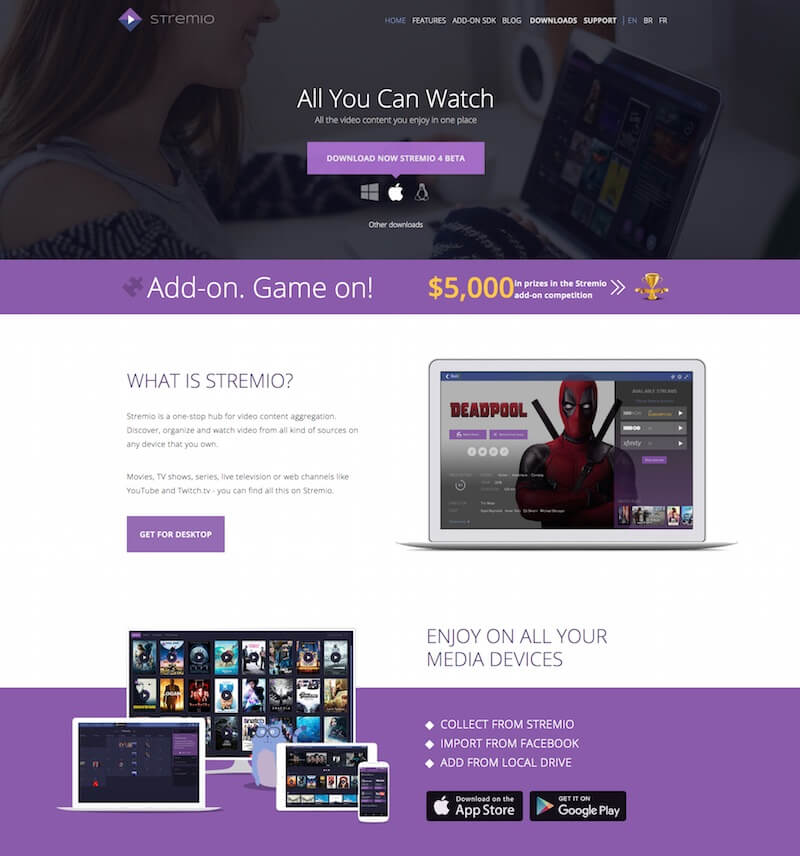 07

. Kodi

The main reason why so many people are going to Kodi for their movie streaming needs is because of how easy it is for you to adjust the customize your experience with Kodi.

You can use many setups on Kodi to stream movies and handle entertainment in all its various forms. The best part of the Kodi lineup is that it entails any alterations, but it helps to analyze the ways how well the Kodi setup works.

The Kodi community will provide you with many solutions for making more out of your content in particular.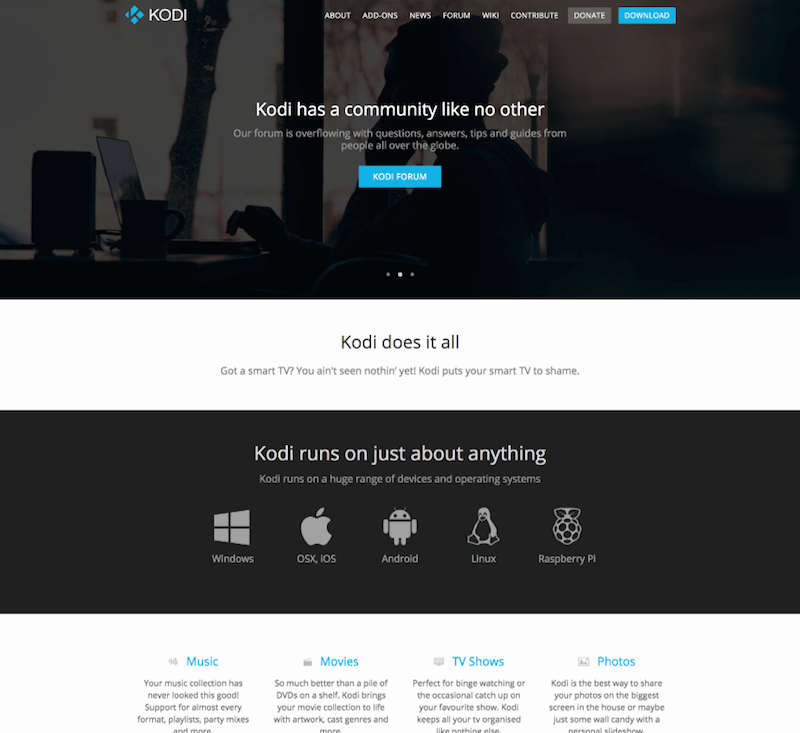 08

. MegaBox HD

You can try out MegaBox HD if you want something that you can adjust based on the screen you're watching something on.

MegaBox offers the ability to stream content in 360, 720, or 1080p resolution.

The convenient intuitive interface also gives you more control over the content you're watching and how you can reach different programs.

The search bar feature also does well with helping you to find programs on the app.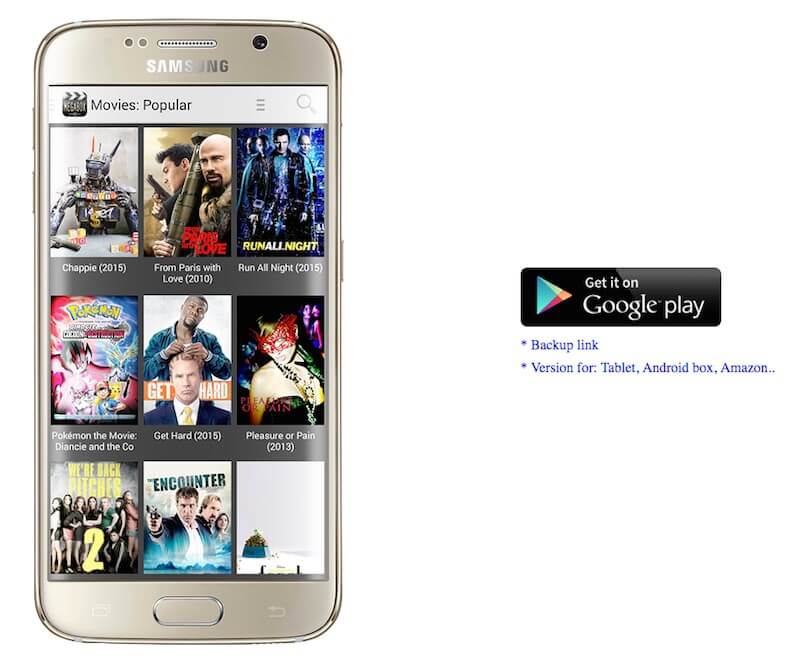 09

. Cinema Box

Cinema Box is another nice alternative to Showbox that works that you can use for your daily need for entertainment.

The app supports Google Chromecast functionality, thus helping you to cats a video to a larger screen for an enhanced viewing experience.

The design is heavily streamlined and focuses mainly on ensuring you'll have more control over how well you're going to get content working on your site.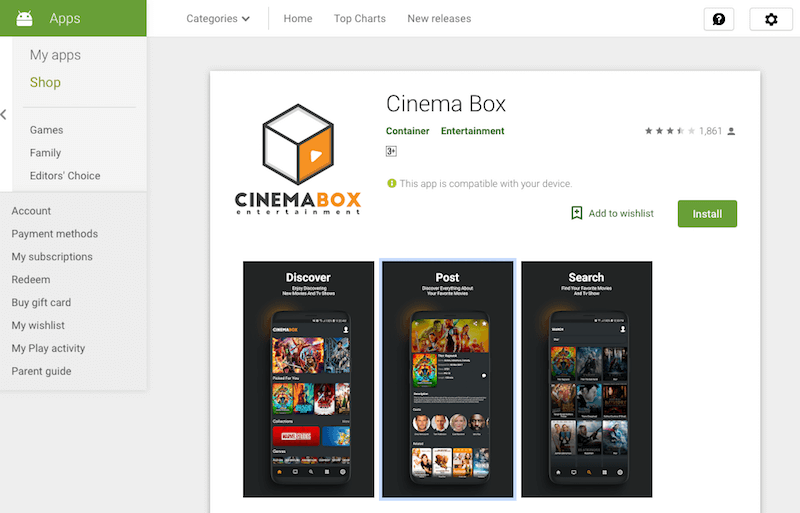 10

. Titanium TV

Titanium TV is helpful for when you're looking for something of value, but the most intriguing thing about Titanium TV is that the program works as a replica of sorts of Terrarium TV, an older program.

The useful layout of Titanium TV gives you access to more movies and shows. You can also use the HD video playback feature on Titanium TV to enjoy more things of value.

You would have to uninstall any Terrarium TV programs you have to get Titanium to work, although that should not be a problem given that Terrarium is no longer functional.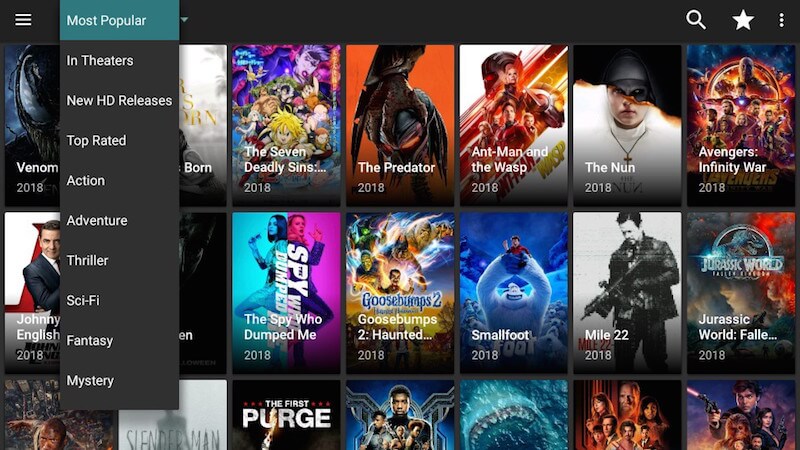 11

. Tea TV

Tea TV is open for all operating systems and is compatible with most devices for streaming use.

You might have to look for something that is simple and designed with a convenient interface. The layout of Tea TV gives you more control over your viewing experience and is also very thorough in its overall layout.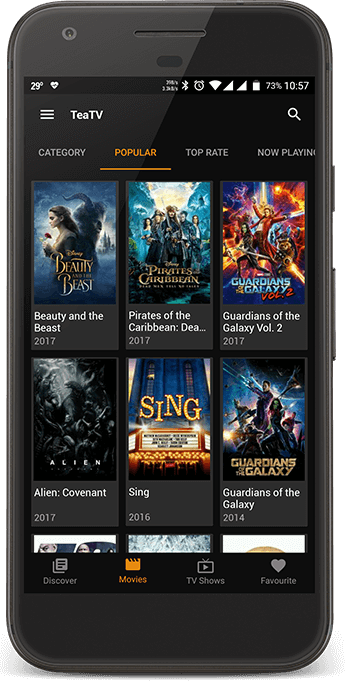 12

. Movie HD

Movie HD is a lightweight app that links you up to various movies online. The design of Movie HD focuses on high-definition movie files, although this can work with many other control features that fit your needs.

The program is useful for when you're looking for something entertaining without adding lots of bulk to your download pile.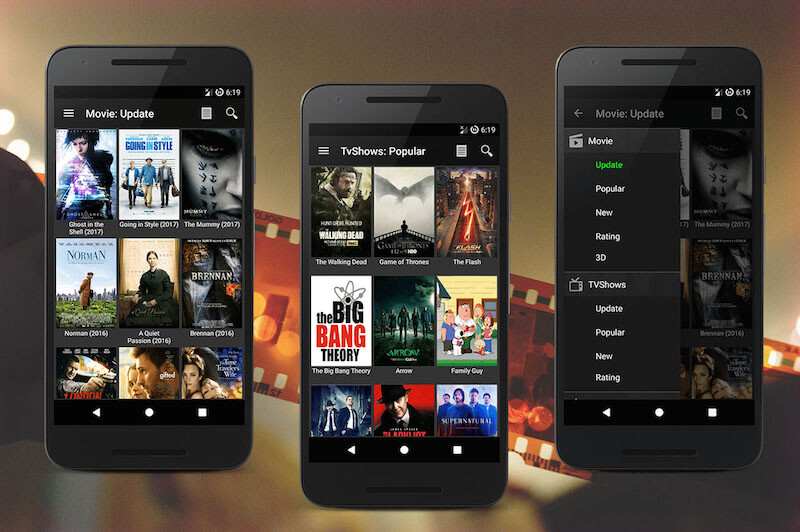 13

. Sky HD

Sky HD is a streaming system that is not to be confused with the British television service provider of the same name.

The Sky HD streaming program is a lightweight version of many of the other programs you might use. Sky HD focuses heavily on providing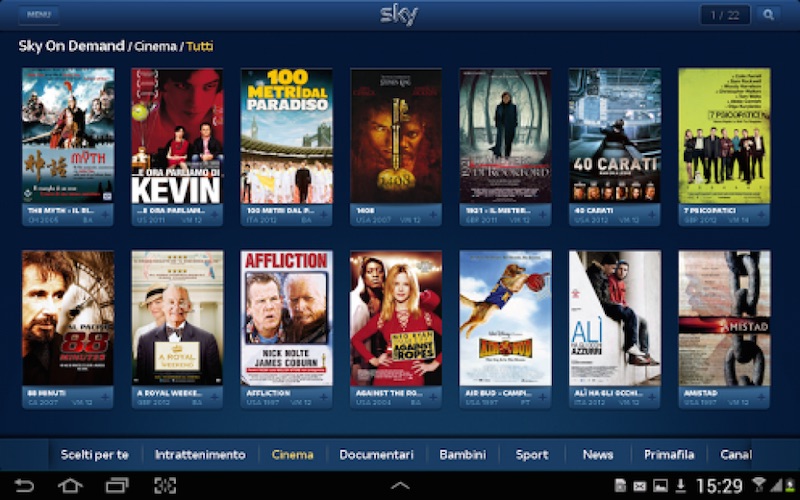 14

. Playbox

The Playbox app is appealing app to look forward to. Playbox uses a simple user interface design and will help you with finding content through simple menus and other bits of data.

The setup works well if you've got a strong Wi-Fi network, especially since this is a streaming setup.

Fortunately, you will not have to worry about all that much buffering when aiming to make this work for your loading needs.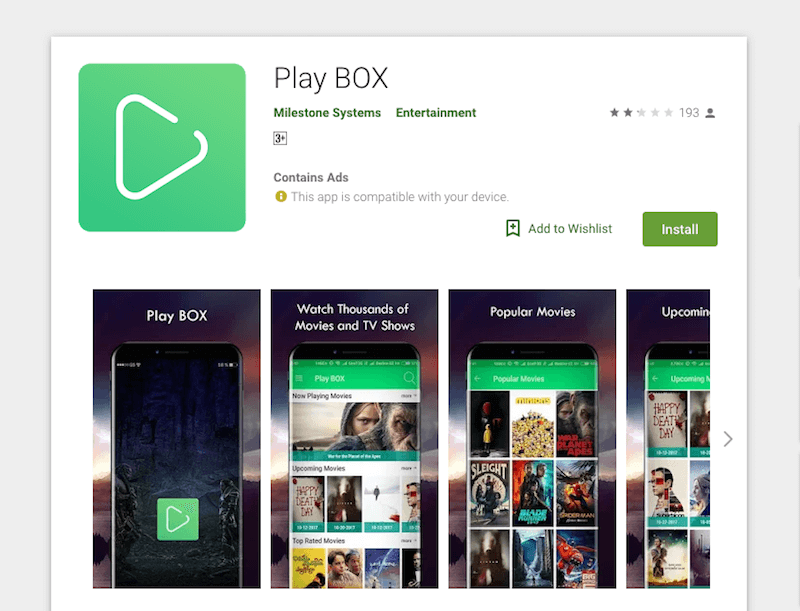 15

. Popcornflix

Not to be confused with Popcorn Time, Popcornflix is an app that offers free movies for people to check out. The listing of movies on Popcornflix includes several new and classic films.

The lineup of movies on the app will change on occasion, so people should look here to see what's available.
16

. Bobby Movie Box

The name of the Bobby Movie Box app might sound unusual to many, but it is a helpful app that provides people with many ways to enjoy the content that they're looking to use.

Bobby Movie Box has several sections dedicated to how well the setup works.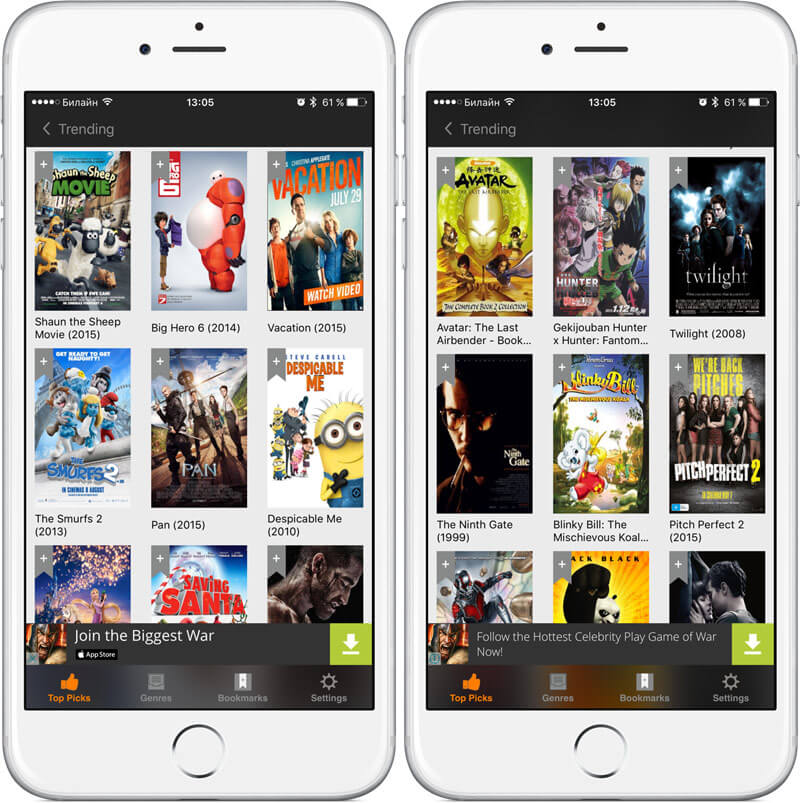 17

. Tubi TV

Some of the apps you will come across for your use include many that focus heavily on content that is legal for people to utilize.

Tubi TV is one such choice to check out. Tubi provides an extensive array of movies from dozens of content providers.

Naturally, the movies you will come across include ones that are from the past. But the options you have to choose from are appealing for how varied and intriguing they are based on what is available.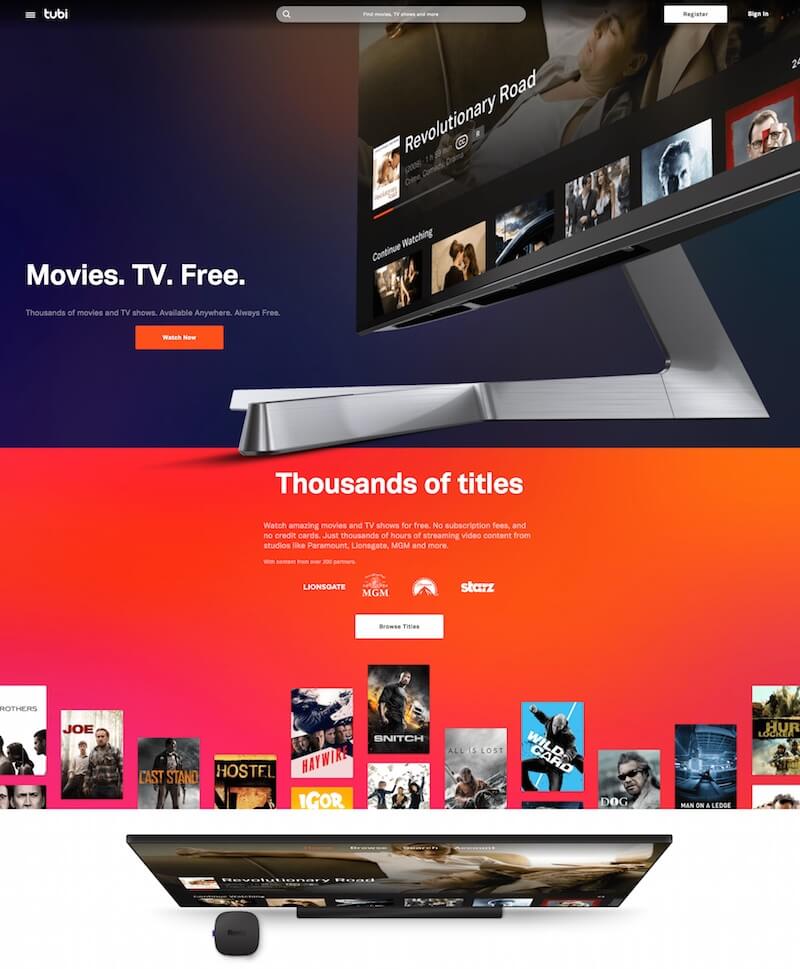 18

. Crackle

Crackle is another intriguing option to see if you're looking for free entertainment.

Crackle is managed by Sony and provides people with many free platforms to check out. These include various appealing movies and original programs.

The design is supported by Sony, which means that you will have plenty of entertainment choices to check out on this app.

But be advised that the app might not include as many interesting programs as you might wish, what with the setup focusing on older bits of the content above all else.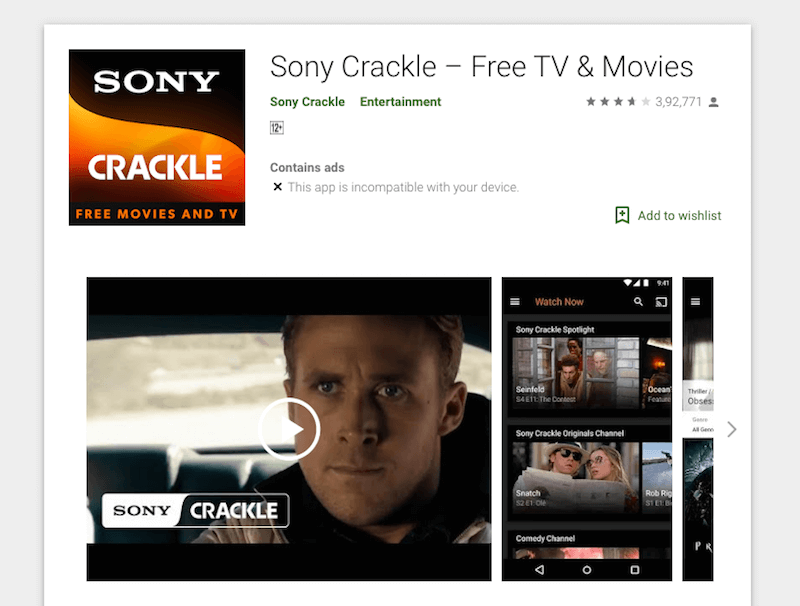 19

. Yidio

Yidio is also an intriguing platform that focuses on content aggregation. The design of Yidio focuses on reviewing the top streaming options for you to check out online right now.

It is a really good Showbox alternative that you can use for daily entertainment purposes.

The thorough layout of Yidio ensures you'll have more control over your viewing experience and what you might enjoy while online.

The site does focus on new content, so it should be easy for you to explore the many things that you might be interested in the most while you are online.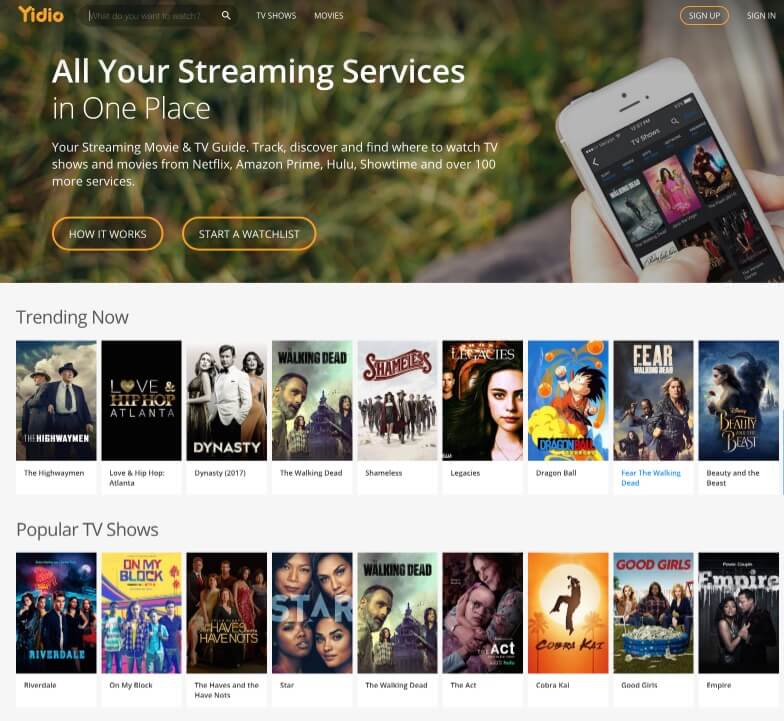 20

. Pluto

There's also the option to check out Pluto when looking for intriguing streaming content. The Pluto interface focuses on a series of channels that offer streaming content in a continuous layout.

You can find many movie channels that highlight entertaining movies on Pluto. But you may not have access to a regular schedule for content, although many of the things on Pluto do repeat on occasion.

Still, it helps to look regularly at what's available when finding something worth checking out.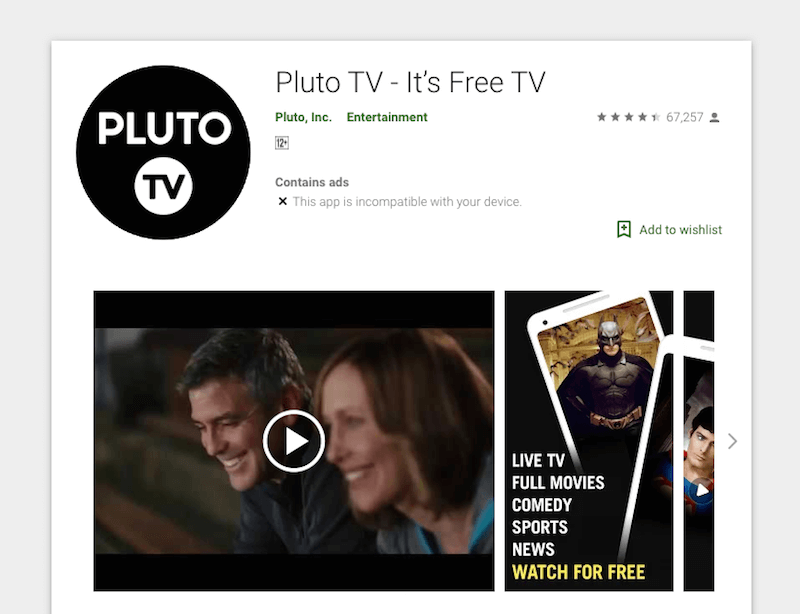 21

. Hulu

The interesting thing about Hulu is that the service offers a free option that gives you access to some programs.

These include ad-supported movies and shows of all sorts. But you'd have to subscribe to Hulu for all of the features that the place has to offer, not to mention being able to watch these programs without commercials.

You'll have to notice the different points that come with Hulu and how well you can access the content on the site if you want to make the most out of your experience here.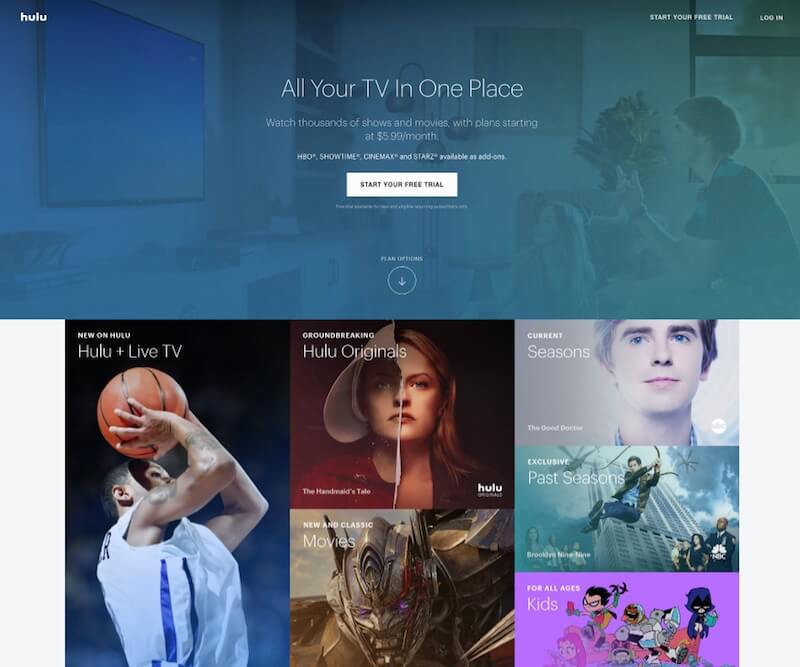 22

. FilmRise

FilmRise is another amazing app to watch movies and TV shows for free. Watch all HD quality movies without spending a penny.

New movies and TV shows are added regularly, so you will always have something new to watch.

The movies are nicely categorized so that you can brow through your favorite genre of movies quickly.

The app also makes it easier by combining the recently viewed list if you wish to browse through it again.

Overall, it is a nice alternative to the ShowBox app for all your entertainment needs.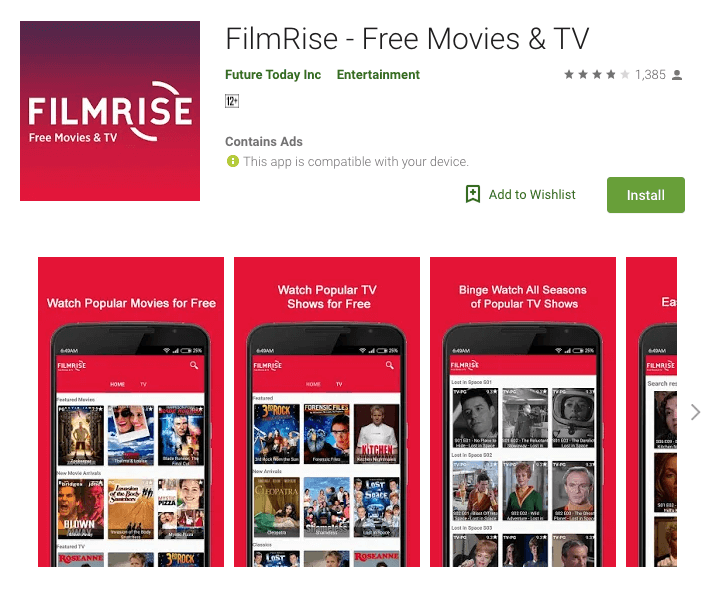 Notes For Use
You need to take a look at a few points when finding any of these places for streaming movies.
Although these are all appealing options for your streaming desires, you need to watch for a few points:
Final Word
All of these movie stream apps are noteworthy choices to find if you're looking for an alternative to Showbox.
Be sure to compare these options for when you need something that adds a good touch that you are bound to love for entertainment needs.
These are all choices for entertainment that will provide you with many fun ways to watch movies while letting you enjoy everything for free.