A collection of best online dating WordPress themes that you can use to create your own dating site quickly.
The Internet is one of the best places to socialize and make new connections. This is one of the reasons why social media networks are blooming.
However, as human beings, we also have a desire to make more intimate connections with others. And to serve that department, there are online dating websites.
If you are looking for a niche which is sure to get a high level of traffic, then online dating websites are highly recommended.
And to help you built such websites you can make use of WordPress and some online dating themes for WordPress.
For those of you who don't know, WordPress is currently the most popular Content Management Service which is used to power nearly 30% of all websites available on the World Wide Web.
The reason behind its popularity derives from its ease of use, no requirement of coding skills, and a massive community of users and developers to help the platform grow.
These developers have spent their time in building themes that can be used to alter the aesthetics and functionality of your website into an online dating site.
However, the WordPress marketplace is filled with such themes, and finding out the best, or the right one for your needs might prove to be difficult.
For this reason, we have put together a list of the best online dating WordPress themes. Every single theme we recommend here will give your site the necessary aesthetic appeal along with functionalities that will help people find their soul mates.
Also Read:
DateBook
DateBook is a custom created WordPress theme for online dating websites. The theme comes with a great looking design that you can further enhance with your customizations.
This theme offers you all the features and options that you will need to create a fully optimized dating site.
You have the option to create a subscription-based dating platform where your users will pay you to use your dating website. You will have the option to accept payment using PayPal.
The theme offers you a page builder to make sure that you are able to customize the design of your site as per your need.
It works perfectly with the WooCommerce plugin to manage all the details related to eCommerce for your site.
The design is mobile friendly to make sure that your dating site works perfectly on the mobile phone devices as well along with desktops.
OneSocial
OneSocial is a beautiful clean WordPress theme that you can use to create your online dating site. You have all the features and options that you will need to create a great looking dating site.
The theme is perfectly optimized for the WooCommerce as well to make sure that you can add the necessary eCommerce features to earn revenue from your community site.
The minimal and clean design of the theme can quickly attract any user to your site and keep them engaged. The powerful admin panel offered by the theme will help you to customize your site as per your requirement.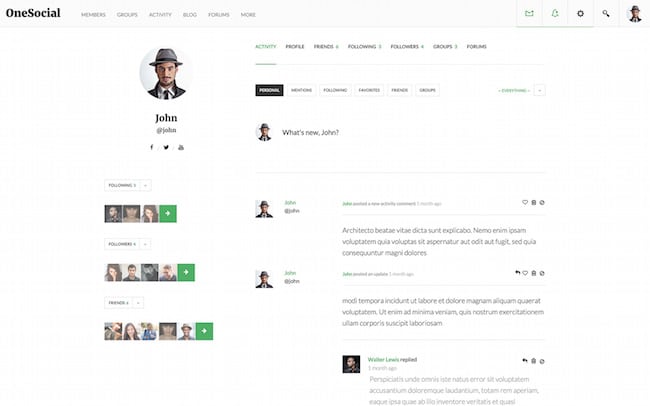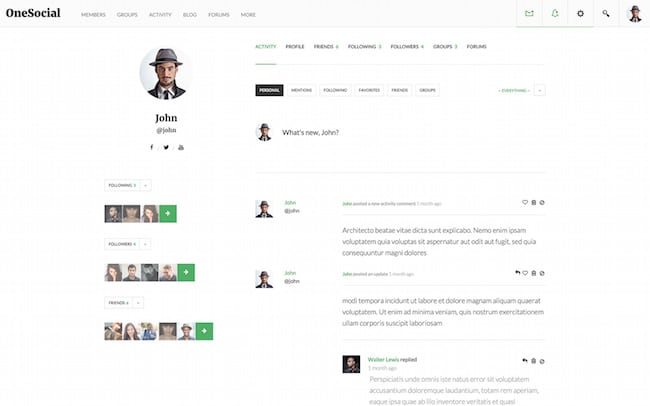 Gwangi
Gwangi is a beautiful dating and matchmaking WordPress theme that you can use to create your online dating site.
The theme comes with a very attractive design that will instantly attract your visitors' attention and keep them engaged on your site.
The live Customize is loaded with amazing features so that you are able to customize your site as per your requirement without any hassle.
The re-designed BuddyPress interface will bring in a rich and custom feel to your site and help you manage your community dating site with ease.
The modern messaging feature, amazing community options will make sure that you don't have to depend on any third-party tool to complete your site.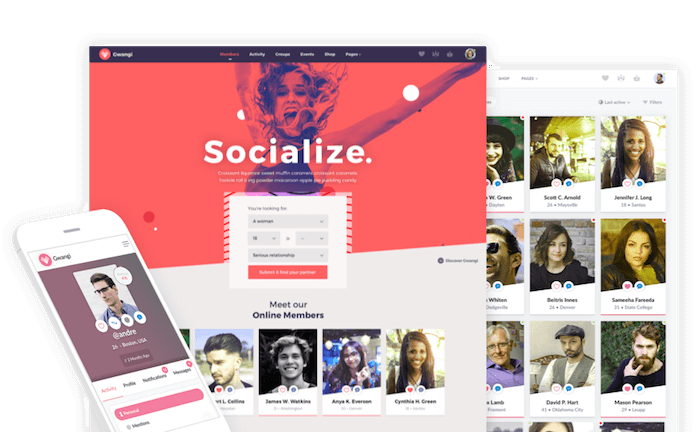 KLEO
KLEO is one of the most popular BuddyPress enabled WordPress themes. It is also rich in features and can help you build a community, add a professional blog and even include an e-commerce store inside your online dating website.
The theme already comes with a handful of demo websites which you can seamlessly install with a single click. Then to build on top of that, there are a lot of customization tools and the Live WP Customizer to help you tweak the demo sites to your desired style.
Visual Composer is also there to help you build a layout of your likings. And you can control all of these from an intuitive, easy to use, Admin Panel.
Apart from all these, the theme boasts a numerous number of features to help out your visitors on your online dating website. For starters, to help them log in to your site, Facebook login is integrated into your system.
Then there is a customizable Ajax-powered search module which users can use to search for members, pages, and posts on your site. Also with BuddyPress and bbPress integration, your website will function with using social networking and forum based features.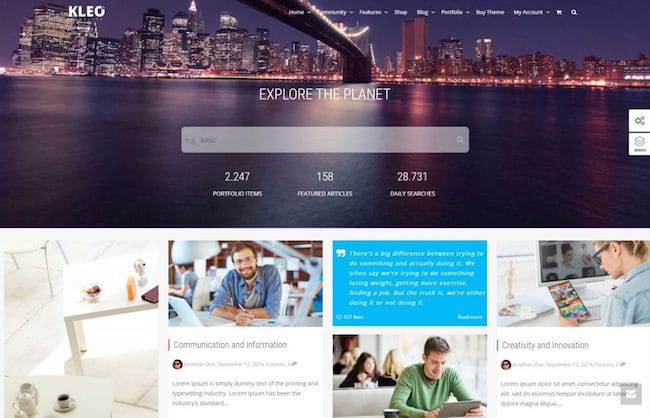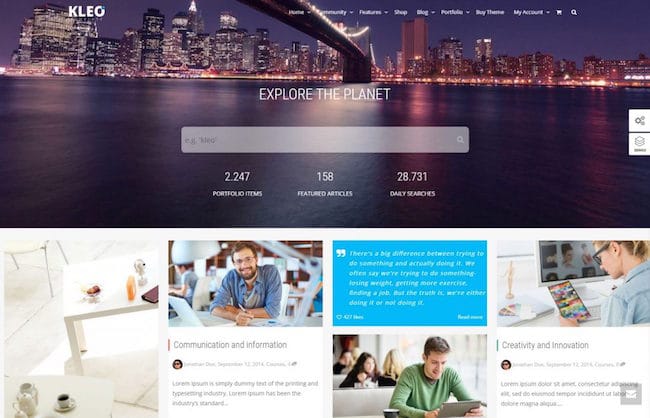 Sweet Date – More than a WordPress Dating Theme
Sweet Date WordPress theme is precisely curated for dating websites. The theme also integrates BuddyPress and bbPress to build a lively community on where people can come in, chat, socialize, and find a date or partner for themselves.
Now design-wise, the theme boasts a powerful admin panel which you can to get a great deal of customization control over your website. Then there is the option to use intuitive custom visual shortcodes to help build your homepage or any other page for that matter.
Other than this, the theme has powerful tools including the amazing Revolution Slider, rtMedia ready to help you share a different type of media content with total privacy control, Ajax instant searching, and Facebook login/Registration integration.
There is also an option which allows your users to enable an online status to let others know if they are available or not. WooCommerce functionalities are also added, and there is the option to include membership plans for your users.
Overall, if you want to create a fully functional social network, with a membership plan, for online dating purposes, then this is an excellent choice.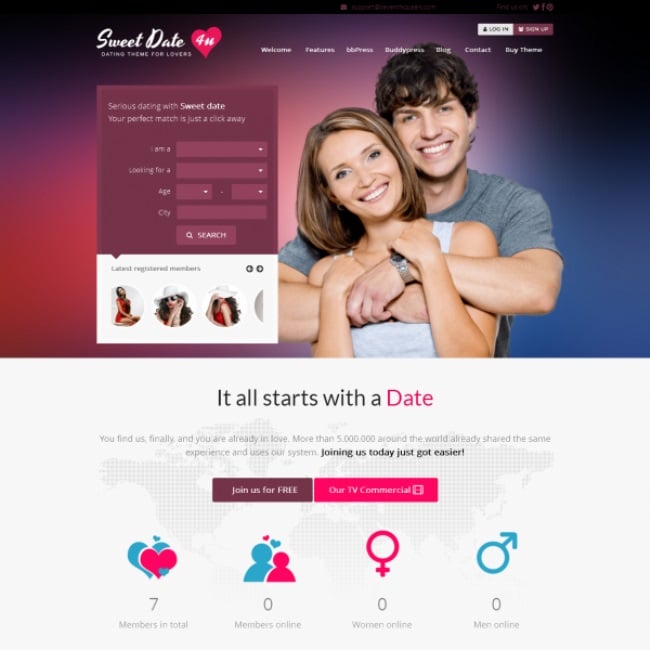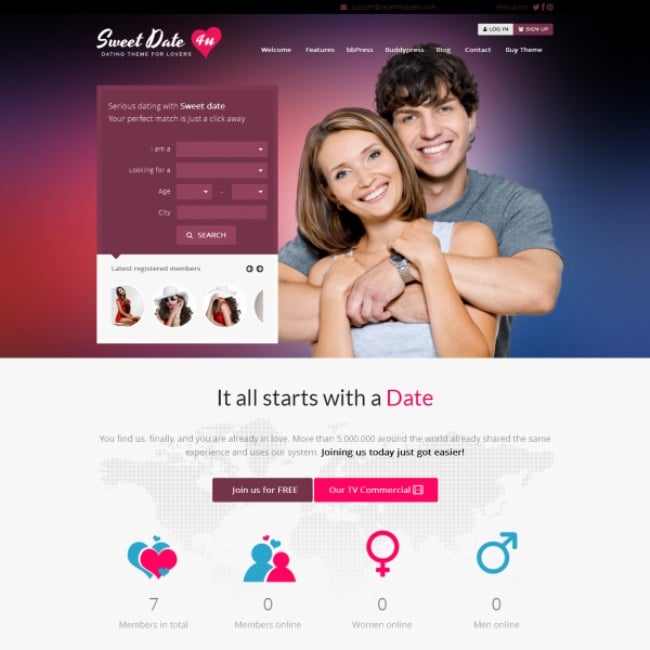 Socialize
Socialize is another multipurpose BuddyPress enabled WordPress which can help you create online communities and social networks. The theme is built on top of the popular Redux Framework, and so it inherits all of its powerful list of features.
With its long list of customization options and Visual Composer, you will be able to create your online dating website in a matter of minutes.
It also comes with four homepage layouts, nine-category layouts, and six post layouts which you can use to tweak the design of your site quickly.
Besides BuddyPress, the bbPress plugin is also integrated into the theme to help you create a good looking forum platform. Other than this, there is an Event Calendar, Powerful Menu system, Front-end and social login support, WooCommerce compatibility and much more.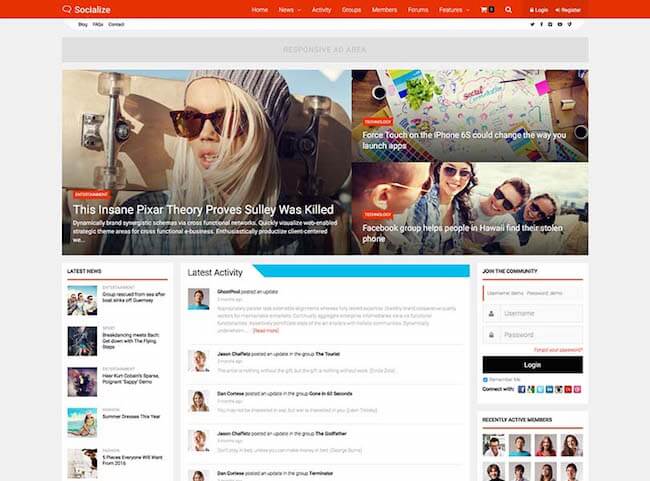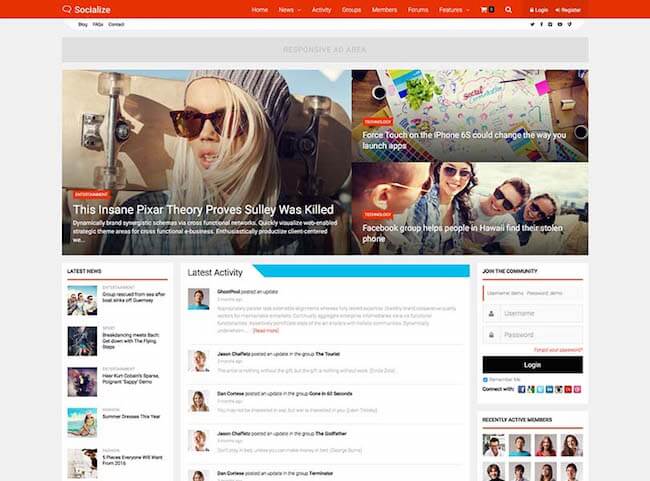 BuddyApp
BuddyApp WordPress theme offers an online community website solution with a fully responsive design, so users will get seamless experience even while browsing on their mobile devices. The theme is ideal for any private community.
And on top of that, it comes with an impressive list of customization tools to help you create your online community.
For example, with Visual Composer, you will be able to create or tweak or website layout conveniently, and then with the Live WP Customizer, you will be able to personalize it in real-time.
Much like the other themes on the list, this too boasts BuddyPress and bbPress plugins. Apart from that, you will get options like Live Notifications, Ajax Search, Live Chat, Knowledge Base support, a file management system, rtMedia Gallery, Events and Facebook login.
Many more features are also available to help make your website into a visually appealing, and functionally fulfilling online dating community.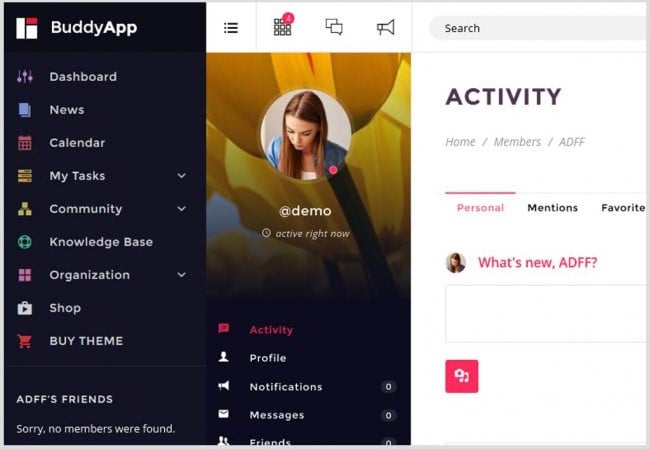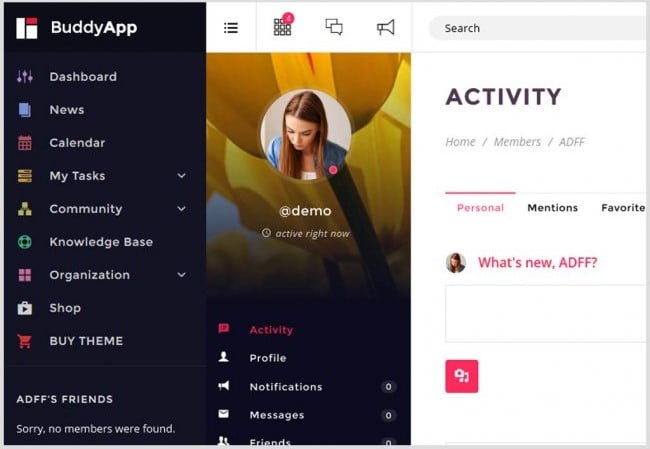 Dating Responsive WordPress Theme
A bright and beautiful dating WordPress theme to create your online dating community. This theme is custom created for the dating agencies.
It's a highly customizable fully responsive WordPress theme that will work perfectly on mobile devices. It comes with over 80 very useful shortcode options so that you can add amazing new features to your page easily.
As it offers your translation feature to a number of different languages, you will be able to create your geo-specific dating site easily.
LoveStory – Dating WordPress Theme
LoveStory WordPress theme is specifically curated for dating sites with all the necessary community-based features to make it successful. The most notable fact about the theme is that it extends the default WordPress profiles.
The user can edit the profile fields, upload pictures, add favorites, view gifts, read messages and much more without even having to visit a clumsy backend dashboard.
And yes, just like you read, there are options to send virtual gifts to other members. In fact, they are also able to manage their privacy settings through the front end interface.
Visually, the theme is also appealing as it uses the right color scheme coupled with the right kind of topography in a clean layout so that people feel comfortable and get busy dating.
Customization options are also plentiful with a powerful admin panel which lets you tweak things to your preference. You can monetize the website using the built-in membership plans.
Mingle
Mingle is a BuddyPress enabled WordPress theme built with all the necessary bells and whistles to turn this into a fully functional dating community / online dating platform.
Much like all the other multipurpose WordPress themes, you won't get many demo pages with this theme, but on the other hand, it does give you complete control over your website's design and layout to tweak its appearance in any way you like.
Notable features of the theme include options such as a drag and drop layout manager, a contact form builder, an unbranded white label administrative interface, sidebar generators and much more.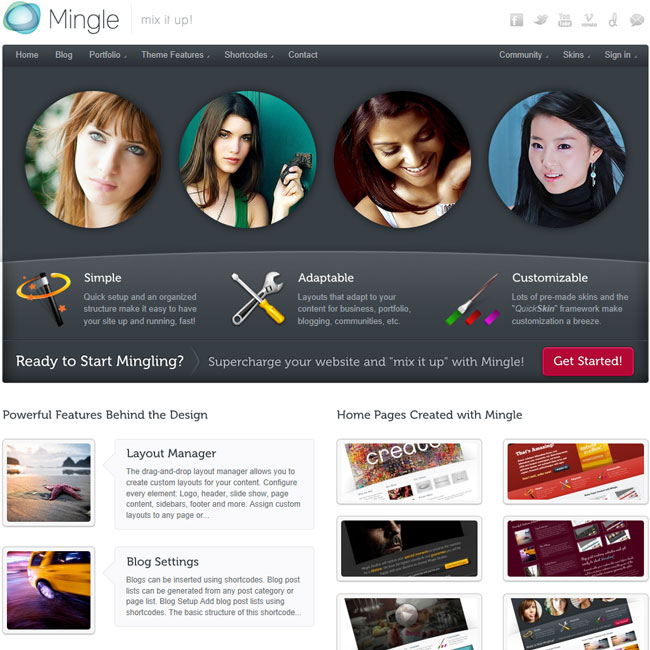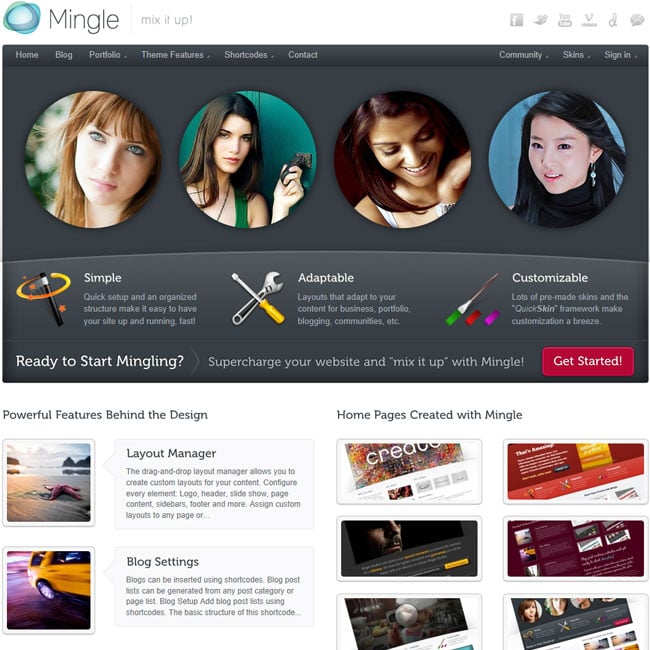 Salutation
Salutation WordPress theme is a fully functional community portal with a bunch of customization and designing options to help you create an attractive dating website.
It is filled with all sorts of options to help your users interact with groups and forums, make friends, post status updates, start a private messaging thread, and much more.
It offers a four-column design with a high focus on the content organization. You also get complete control over your site's color scheme and typography.
Other than this, the theme throws at you a drag and drop layout manager that can even help you make custom headers and footers.
Then there is the customs form builder which supports options like custom validations, custom error messages, CAPTCHA and more. Revolution Slider is also thrown into the mix to help you include amazing sliders into your dating website.
Razor
Razor is a BuddyPress, and bbPress enabled WordPress theme with options and features to help you create a socializing platform with various groups, portals, communities, private messaging and much more.
It is built on top of a responsive layout structure which means you mobile-based users will also have a fun time using your platform. Out of the box, the theme boasts a clean and minimal look.
Users can search for people, use their social media handles and much more, and all of these are readily available.
Designing and customization options are also many. There is the drag and drop layout manager which helps you to create the skeleton of your website. And to help create the aesthetics, there are plenty of color choices, unlimited homepage layout options, and page templates.
Love Hearts WordPress Theme
Love Hearts WordPress theme is built on top of the popular Bootstrap and Cherry Framework, making it quite powerful and highly customizable. It also inherits many of the popular features that come with the named frameworks.
In essence, it is a fully responsive, retina-ready, simple and minimal looking theme design for online dating websites. By default, you get an awesomely attractive homepage with slider functionality and a featured profile section.
And much like all other dating based websites, it comes with options to help users create their own profiles, connect with other users on the website, integrate an online chatting system and much more.
Dating Agency
A great looking modern dating agency WordPress theme that you can use to create your own dating site. The theme offers you a powerful theme options panel to help you manage your site easily.
You will have a number of useful custom widgets, amazing shortcodes, typography options, color options to style your site as per your requirement.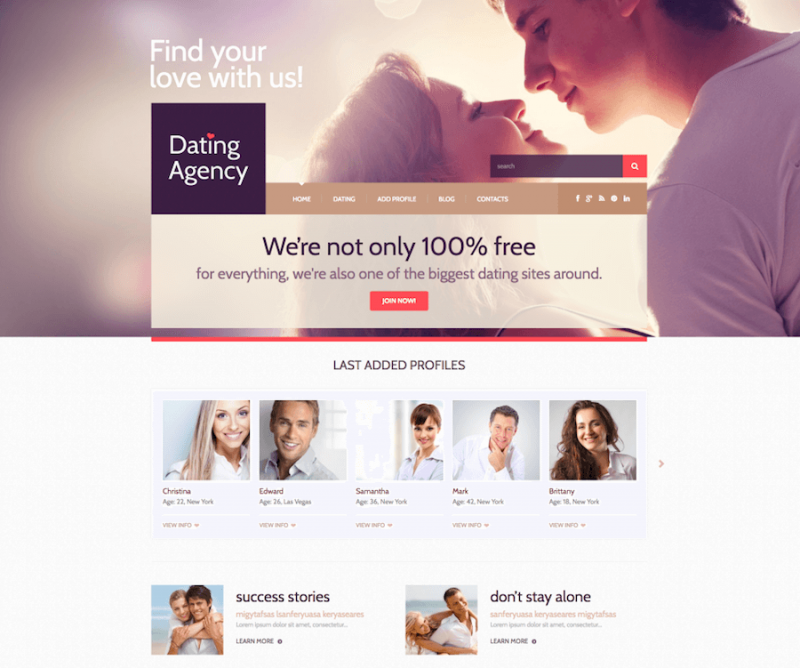 Dating Theme
Dating Theme as per the name is a WordPress theme designed for building an online dating community. It is built on top of a responsive framework which makes sure that your site will be accessible from all devices irrespective of its size.
The theme boasts a very pleasant and calming design language that many users will like and help them sink into your platform. It even comes with over ten demo themes which you can use to see which design style goes best with your user base.
Notable features that are provided with the theme includes an option for having membership profiles, an online status indicator, built-in chat rooms and options to invite other members to a chat room, and much more.
For easy socializing and breaking the ice, there are inbuilt methods to send gifts and much more.
The theme also supports membership plans to help you start monetizing your setup. Besides this, many more features are put in to make the website even more engaging and appealing to users.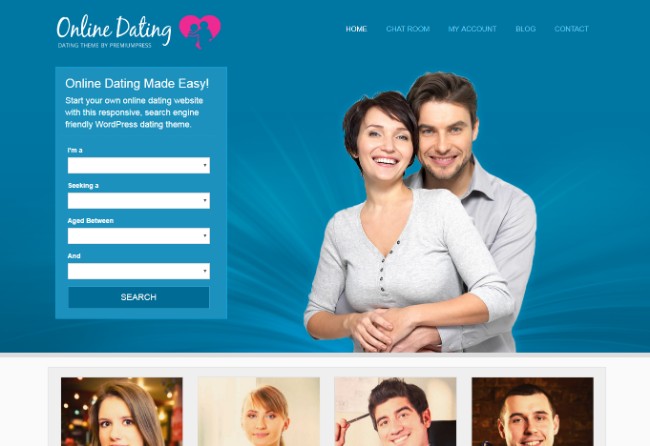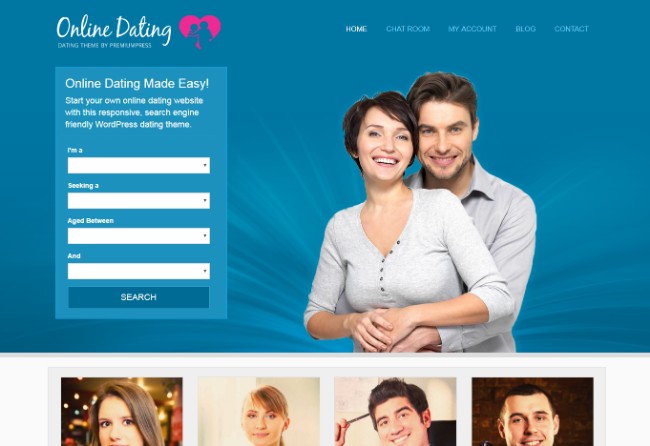 Online Romance WordPress Theme
As the name suggests, this is a custom created WordPress theme for the dating sites. The theme comes with a minimal and clean design to offer a refreshing feel to your visitors.
This is a fully responsive and retina ready WordPress theme that will make sure that your site looks great on all modern devices.
The theme comes with powerful theme options panel and tons of customization possibilities to make sure that you are able to create a completely unique design for your site.
It offers you over 80 very useful shortcode options to help you add custom functionalities to your pages with just a click. The theme comes with custom widgets, amazing portfolio designs, typography options and more.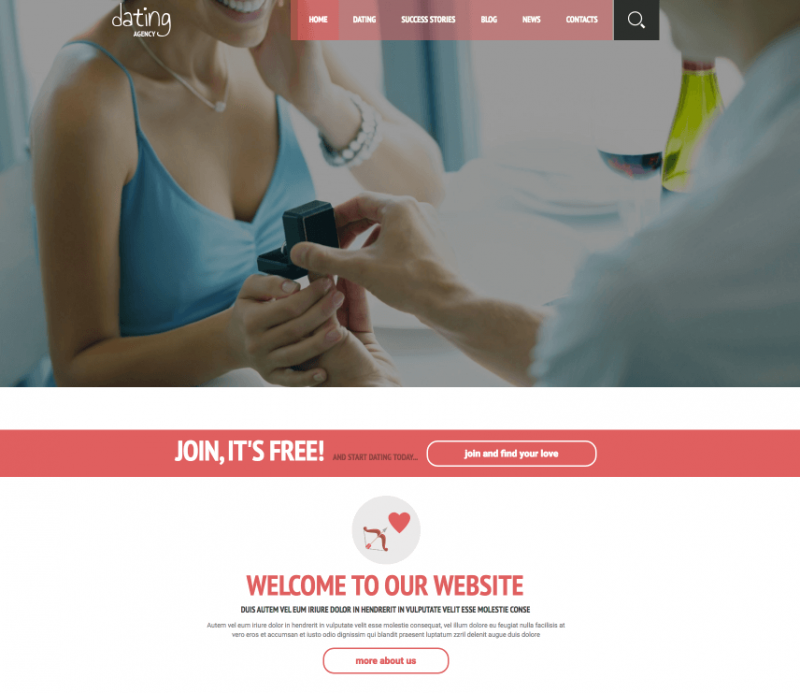 Buddy
Buddy is a beautiful modern community site for WordPress powered by the BuddyPress theme. You can use this theme to create any kind of community site including a dating site.
In Conclusion
So these were our picks for the Best Online Dating WordPress Themes. Hope you found this read to be helpful, and do let us know if you decide to use any of the mentioned themes.
Also, if you are already a user of any one of these themes, the do tell your fellow readers about your experience.
Again, WordPress encompasses a huge number of themes and mentioning every good one exceeds the scope of this read.
So, we apologize if your favorite theme was left out from the list, but we welcome you to comment about it down below. The other will love to learn about more viable options while crafting their online dating website with WordPress.