The best free Calligraphy, Cursive Fonts that you can use on your project. Typography is one of the most important factors when it comes to design, and we have some best font options here.
In other words, we can represent the Cursive Fonts as the Script Fonts or handwritten fonts that will bring in a natural and attractive feel to your design.
We have already listed the best Script Fonts where you will find some great font options. Cursive Fonts are there for a long time and it will continue to be a very important part of even modern designs.
Generally, we see the use of Cursive Fonts in novels, letters and other designs that want to use the handwritten type of fonts.
The use of Cursive Fonts is common among body art and tattoo artists. We have already published an article to showcase the best tattoo fonts where you will find some beautiful Cursive Fonts as well.
We have been using the Cursive Fonts since our school days and these fonts are most relevant even today. And the best part is there, there are a number of amazing sources to find free Cursive Fonts that you can download and use on your projects.
UNLIMITED DOWNLOADS: 1,500,000+ Fonts & Design Assets
All the Fonts you need and many other design elements, are available for a monthly subscription by subscribing to Envato Elements. The subscription costs $16.50 per month and gives you unlimited access to a massive and growing library of 1,500,000+ items that can be downloaded as often as you need (stock photos too)!

What are Cursive Fonts?
Cursive fonts are generally script fonts with joining letters. We have been using Cursive fonts for a long time and it continues to be one of the most widely used font types.
The Cursive fonts are the best options for creative projects, logo designs and any kind of writing that needs an attractive feel.
The handwritten fonts are considered as Cursive fonts and differ depending on the style and the complexity of the writing.
Cursive fonts are most widely used to create wallpapers, advertisement slogans, greeting cards, advertisement billboards, graphic designs, and similar projects.
So, without any further delay, let's have a look at some of the best free Cursive Fonts.
Beautiful Free Cursive Fonts
---
Arizonia Font
Arizonia is a beautiful modern font that can be used for any script. You can use this font for any billboard, advertisement-related projects, greeting cards, or even for logo designs.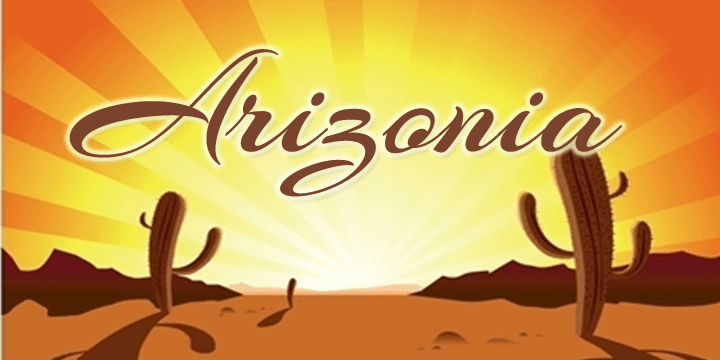 Noelan Cursive Font
The Noelan font from the team Ndroadv is free to use the font for both personal and commercial use. The font looks beautiful on any background.
You can use this font even to create your business logo as it looks modern and trendy and you will be to create a unique design with this font.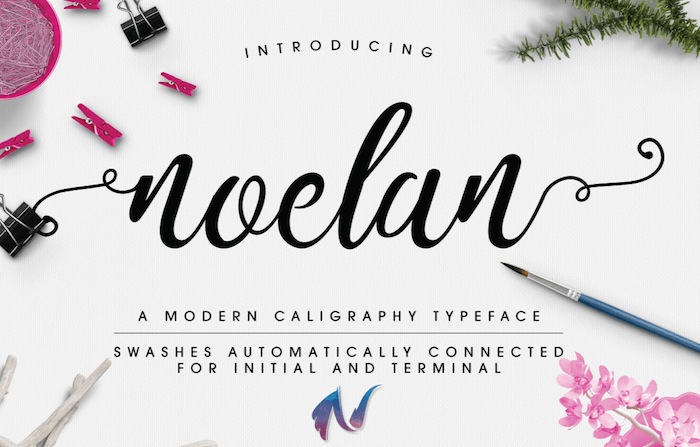 Variane Script
A very attractive Cursive Script font that will make your project stand out. No matter where you are using this font, your writing, any logo, restaurant or business name, or any other project; this font will make it look beautiful.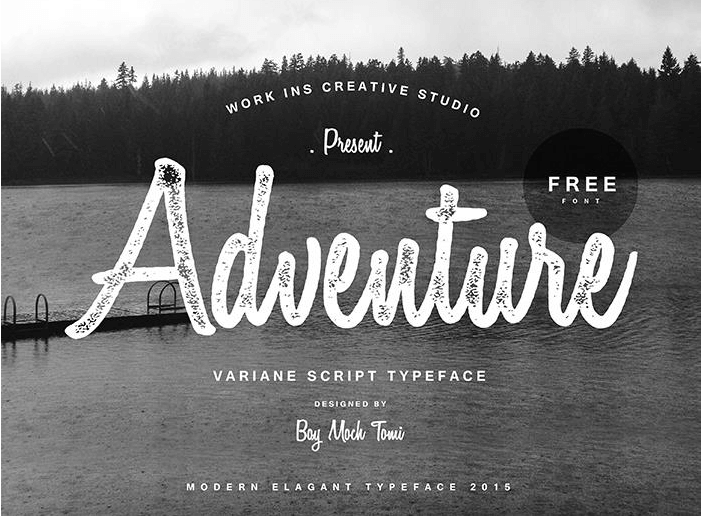 5th Grade Cursive
Create a perfect vintage design with this great-looking retro font. The font is free to use for any free or commercial project.
Allura
Allura is a Cursive Font that is easy to read and looks beautiful on any background.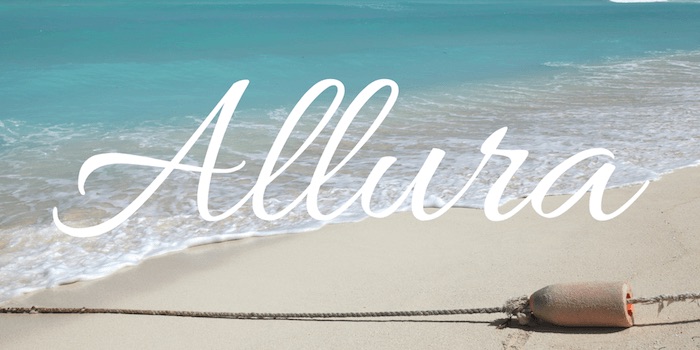 Moonface Script Heavy Cursive Font
A beautiful script font for logo designs and other similar writing requirements. You can have a look at the font and how it looks on different backgrounds. The font instantly brings in a special feel to the overall look of any word.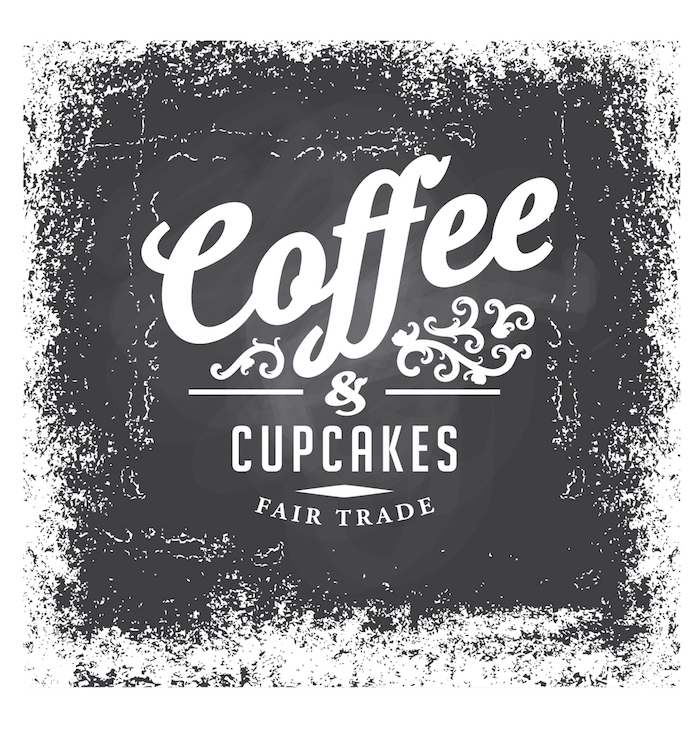 Varsity Free Cursive Font
If you are looking for a very attractive Cursive Font, have a look at Varsity Font, an old-school type font with a masculine feel.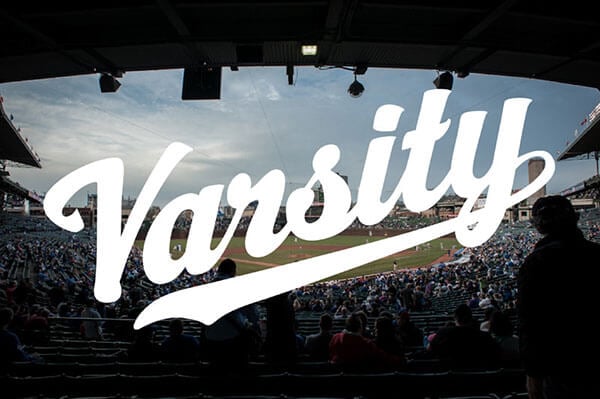 AlGhifari Font
AlGhifari Font is free to use for a personal project, so check the license before you use it for any commercial project.
AlGhifari is a great-looking calligraphic typeface with sharp edges that will surely make your project look very professional.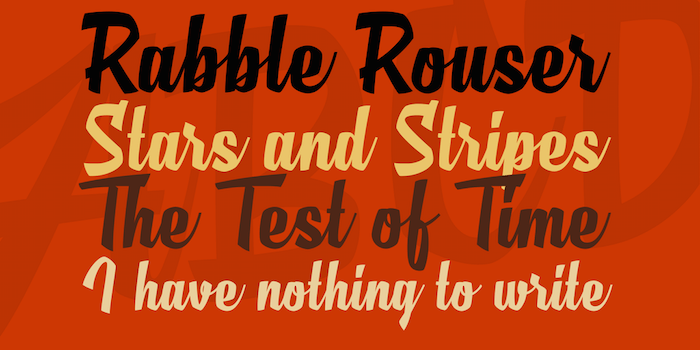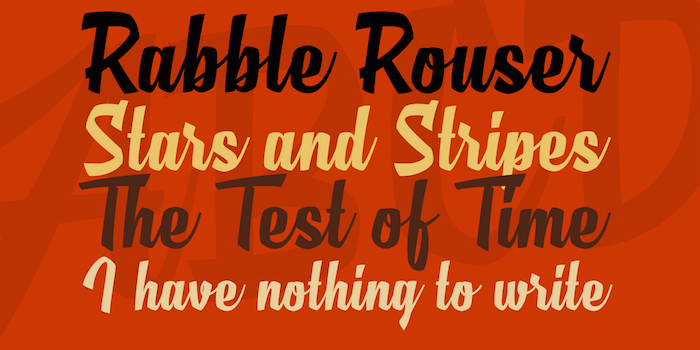 Acratica Font
Another calligraphic font that is free only for personal use. This is a very attractive handwritten typography that will make your writing look great.
You can use this font for any logo, your quotations, general writing as well as for any online project.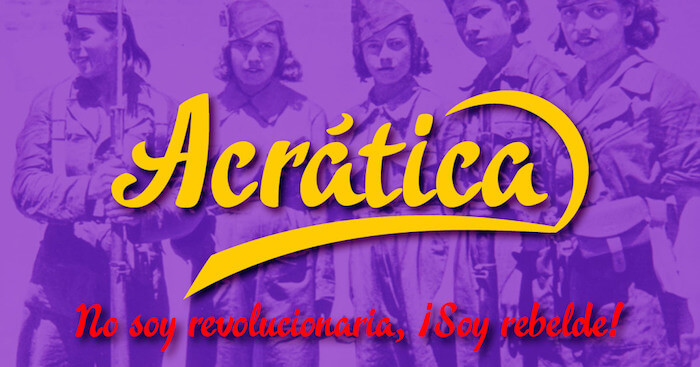 Cookie Font
Cookie Font is free to use Cursive Font for personal as well as commercial purpose. This is another beautiful old-style handwritten script font.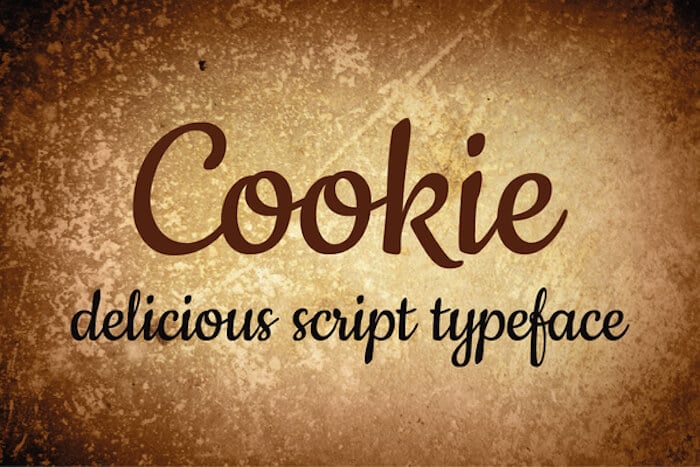 Nickainley Font
Nickainley is a very attractive monoline script, old English font that you can use on any commercial project free of cost.
You can use this Calligraphy font for various projects such as logo designs, t-shirts, invitation cards, business cards, and other similar projects.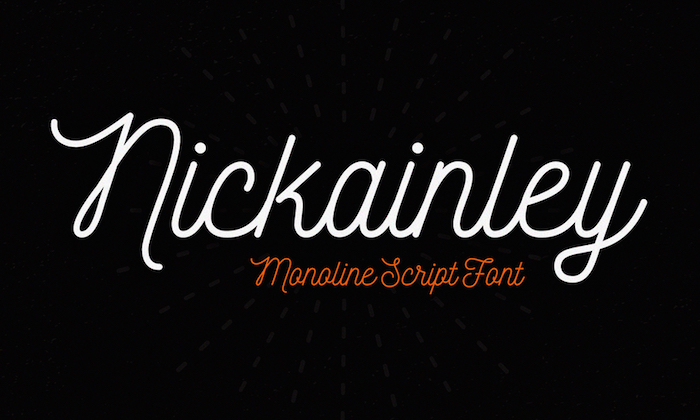 Sacramento Font
Another amazing Old English style font that is free to download. If you are looking for quality free Cursive Fonts, Sacramento Font is a nice option for you.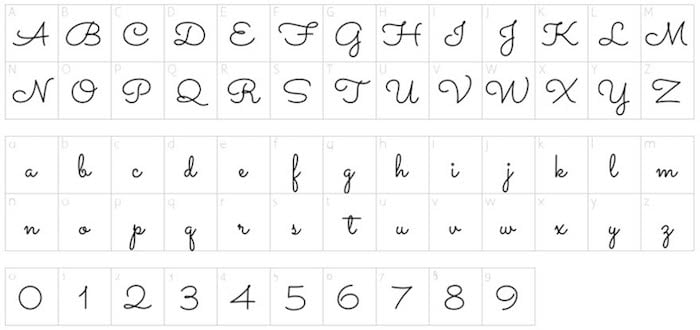 Blenda Script Font
A beautiful vintage script font ready to be used for free as well as commercial uses.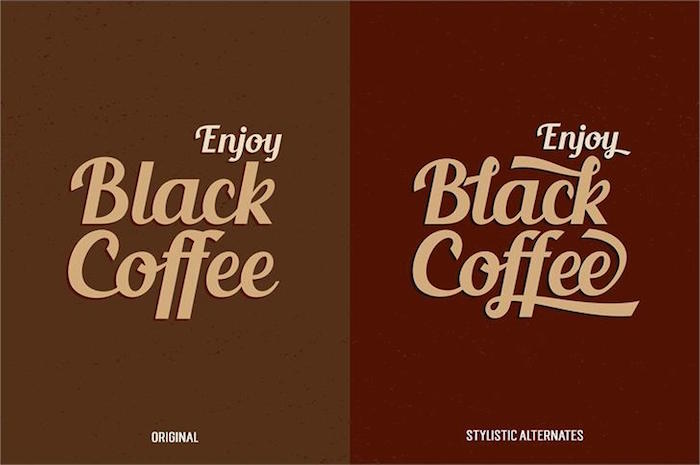 Grand Hotel Font
Grand Hotel Font is an upright script font with a beautiful vintage feel yet it makes a complete modern appeal. You can use this font for any creative design project or even on websites.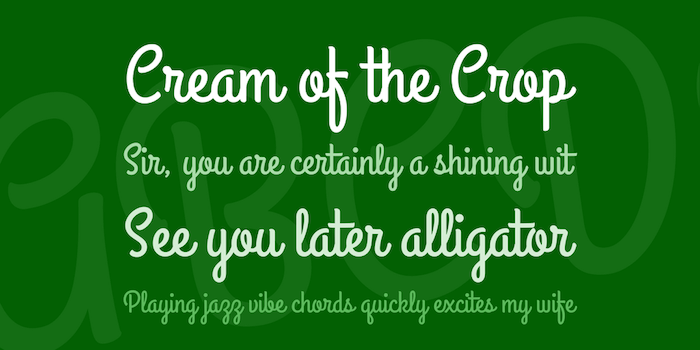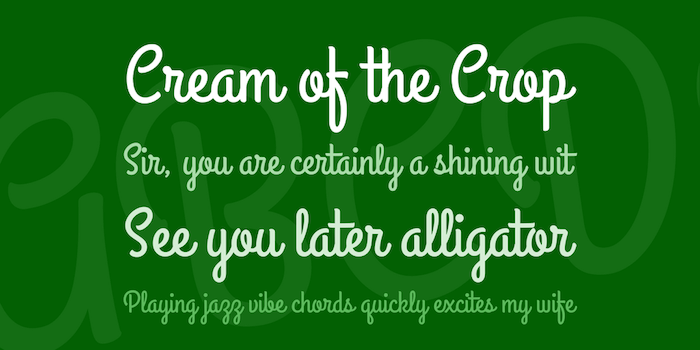 Sophia
A beautiful hand-lettered free script font that you can use on any of your projects without any restriction. The font looks great and it can be a nice option for any banner, greeting card, or even a professional online project.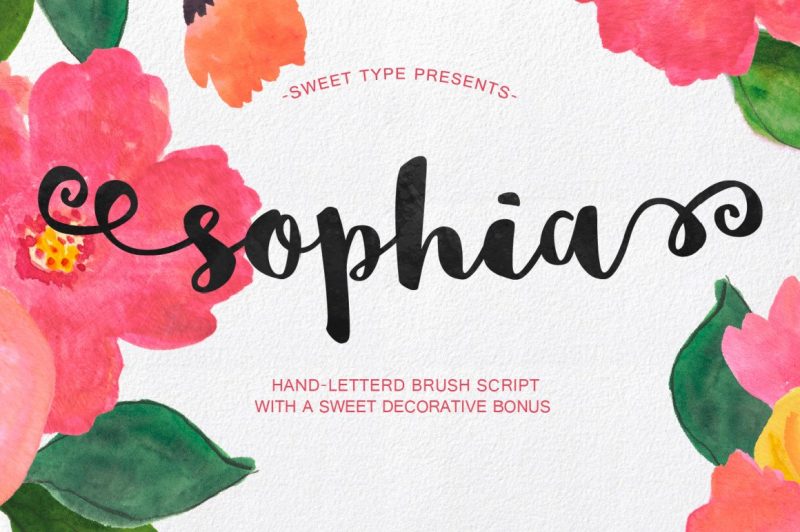 Bukhari Script Font
Bukhari Script font is free to use and it's a bold monoline cursive font that you can use on any online or offline project.
This can be a great font option for t-shirts, greeting cards, restaurant names, billboards, and other similar projects.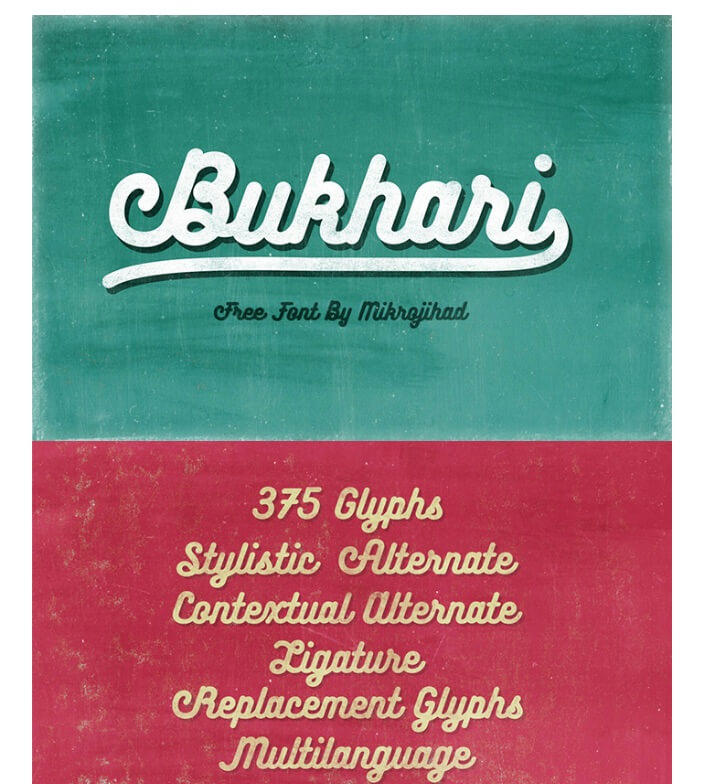 Marketing Script Font
Another great looking Cursive Font that you can use on your commercial projects free of cost. It's a retro-style script font that looks great on all backgrounds.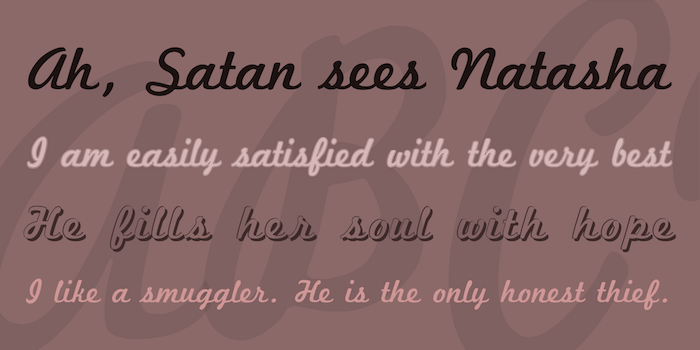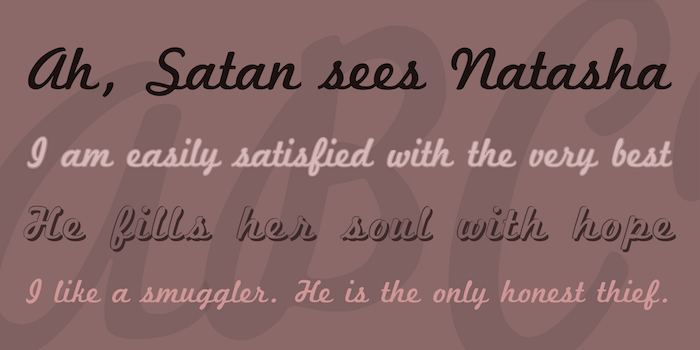 Blessed Day
A stunning script font option that is free to use for personal use, if you wish to use this font for any commercial project check the license details.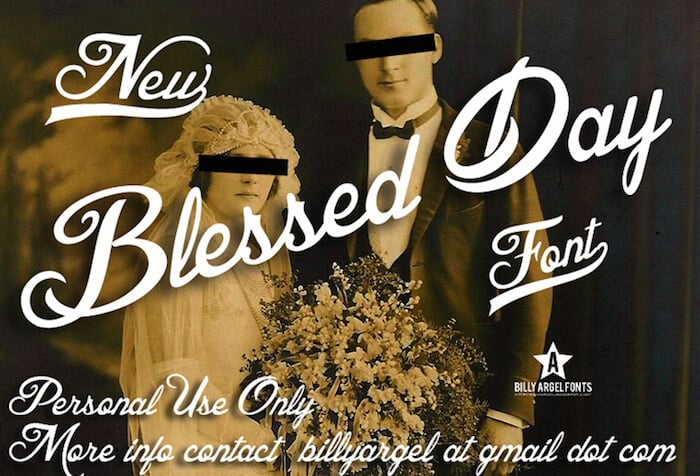 Helve Cursive
As the name suggests, it's a beautiful Cursive Font that you can use on any personal project for free.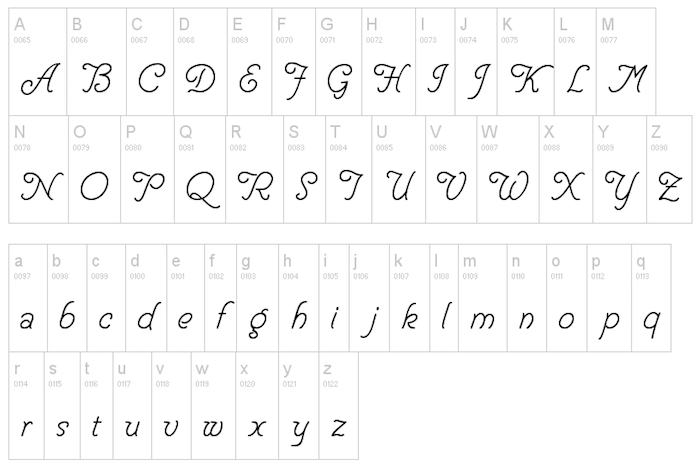 Branum Cursive
If you are looking for a little fancy Cursive font, here is one for you. The Branum Cursive comes with a beautiful shadow option to give it a different look.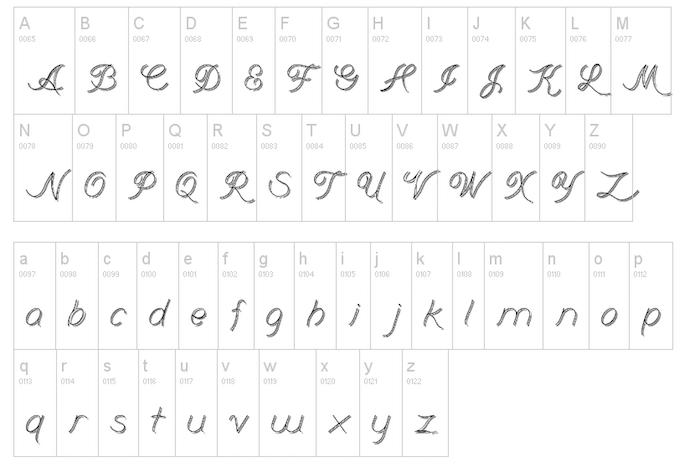 Wolf in the City
Another fancy script font that can be a great option for any logo or anything that needs an attractive showcasing.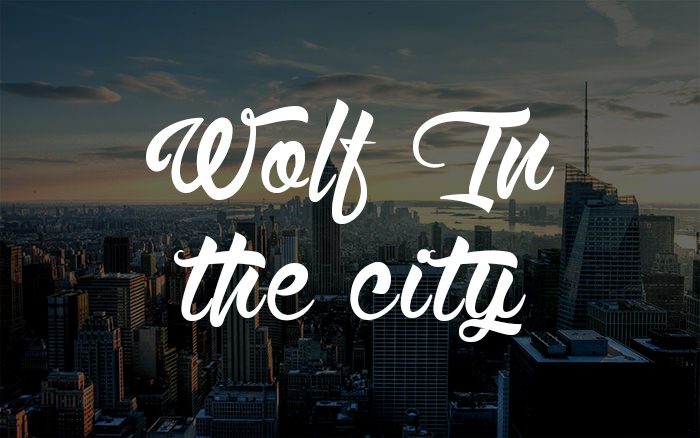 Dancing Script Font
A beautiful and elegant script font that bring a fresh feel to any design.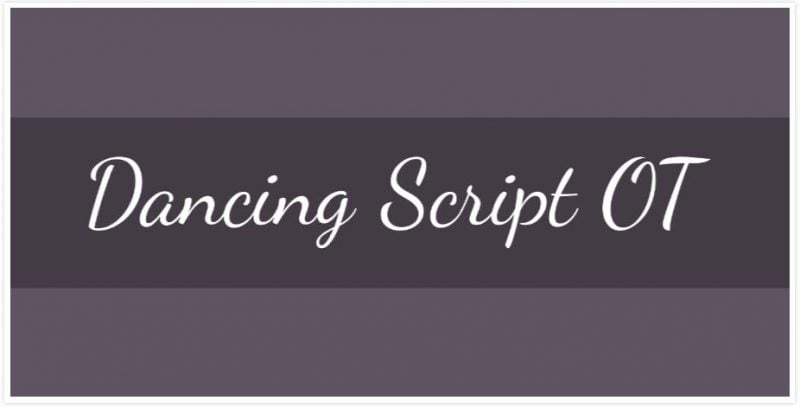 Freebooter Script Font
A Cursive font set with attractive curls. If you are looking for an attractive script font for your script or blog, try this font option.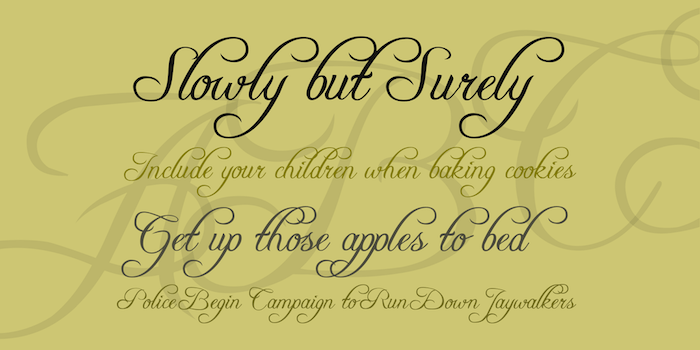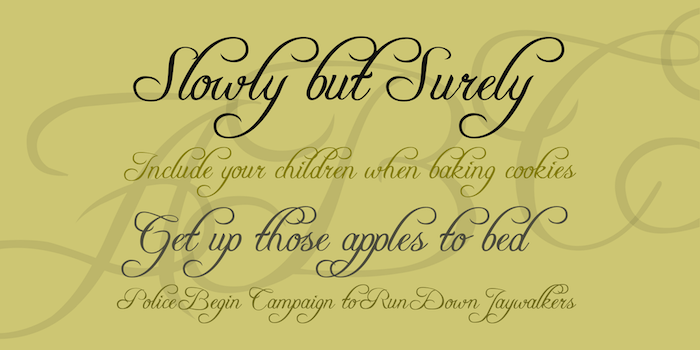 Good Vibes
A beautiful handwritten font style that you can use on any modern design.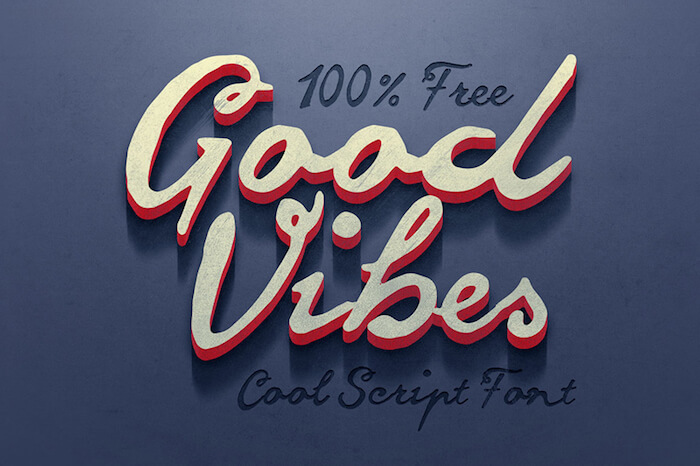 Leckerli One Font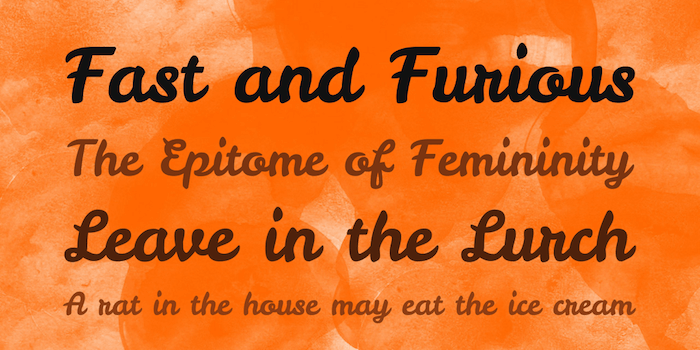 Vantom Script Font
One of the best script fonts for logo designs, creative writing, banners, advertisement, restaurant names, any business billboards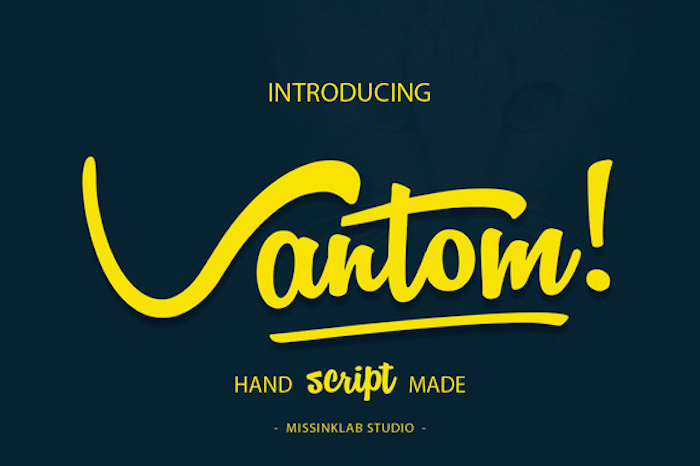 Little Days Font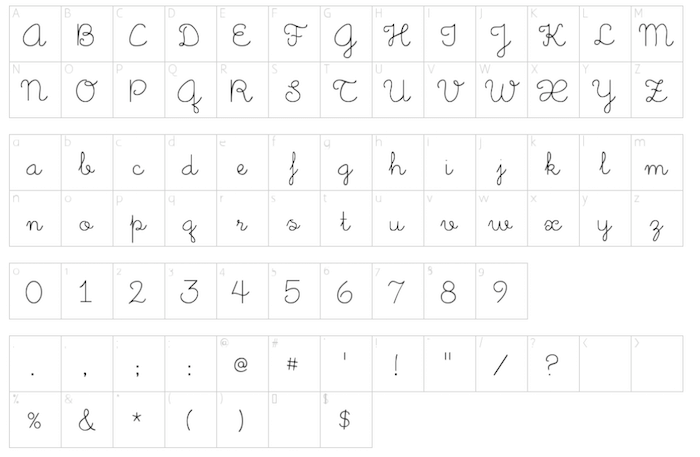 Lobster
A modern yet vintage style font that you can download from Google Font repository and use it on your project.
A beautiful handwritten type font that offers a number of different variations for each letter. Feel free to use it on any of your projects.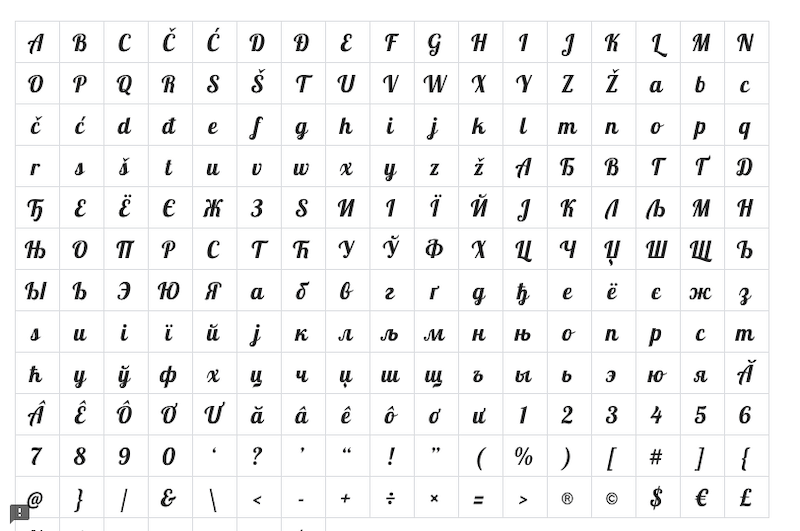 Olivia Script
A modern calligraphy typeface that you can use on any creative project for free. This is a beautiful, elegant font type that brings grace to your overall design.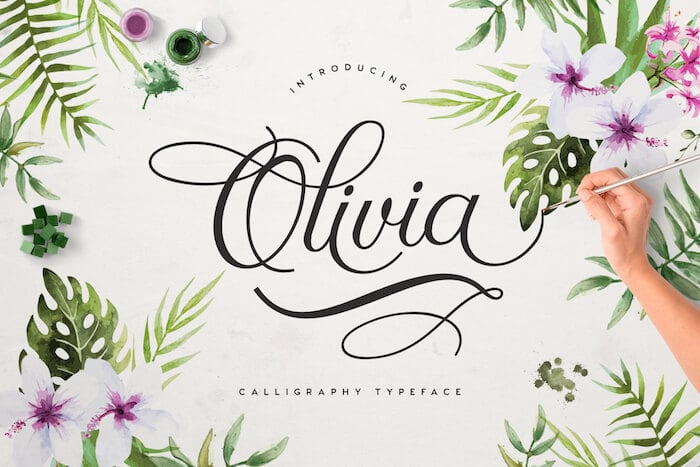 Canvas Script Font
Canvas Script font is another stunning script font with great characters. The overall feel of the font is highly engaging and attractive.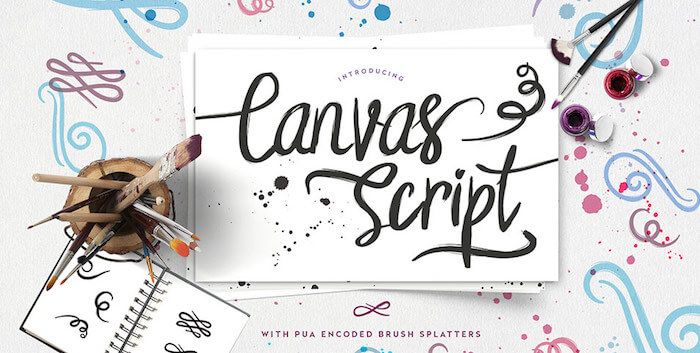 Sauber Script
Sauber Script is a beautiful neat cursive font with great readability. This font can give a very professional feel to any script that you write.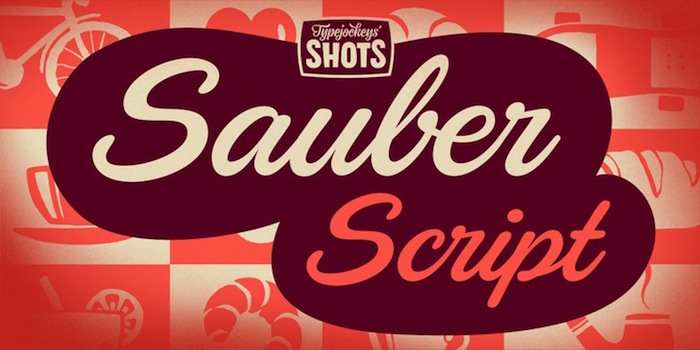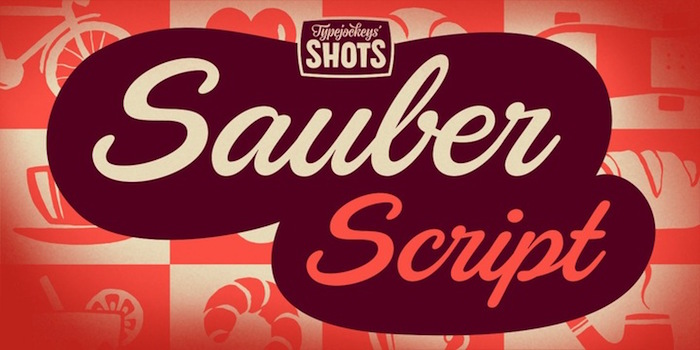 Belinda
Belinda, a very attractive vintage brush script font will make your design very engaging. You can use this font for any script or create a logo for your project.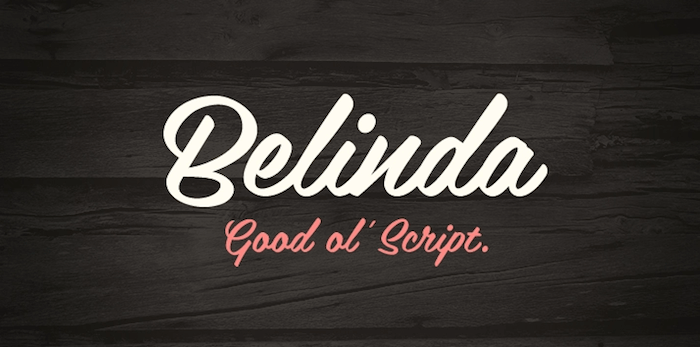 Monique Script Font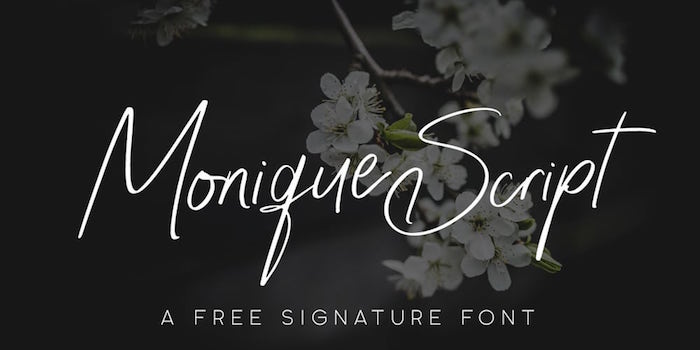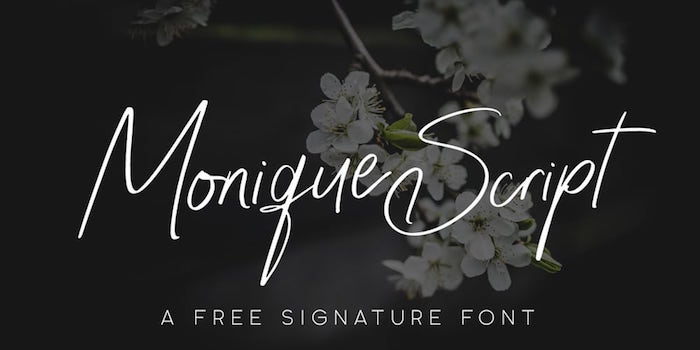 Final Word
We will be adding more Cursive fonts to this list regularly, so if you wish to be updated with the new script fonts do bookmark this page.
We have created a number of different font-related articles, some of them you can find below.
[alert-announce]
Also Read: