A script font as evident from the name is a typeface that brings a look that is like the handwritten script and calligraphic lettering styles.
Choosing the right script font for your designs can be a major decision that impacts the overall visual appeal of your website or custom designs.
The right script font may bring a dramatic change to your creative work, and there are various attractive fonts available for free that can be used for this purpose.
This is a list of some of the most engaging free Script Fonts that have been developed by designers for the designers, to effectively fulfill the need for versatile and free typefaces firsthand.
You can use any one of these best free script fonts for your next project and make your design stand out.
All of these fonts can be used in printing, online branding, graphic designing and any other purpose to create stunning visual designs.
Here's a comprehensive list of the best free script fonts for designers:
Don't Miss
Top Script Fonts for Designers
---
Alex Brush
This is a beautifully flowing brush script and is designed by TypeSETit. Because of its elegantly designed calligraphy, it allows legibility which is not seen in other script fonts. This calligraphy font works great for formal purposes.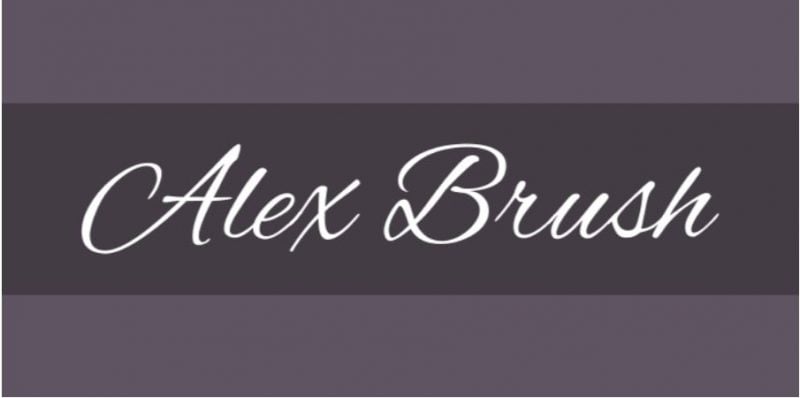 Arkipelago
Arkipelago is a beautiful script font that is free to use. Download the font and start using it on your project without any hesitation.
The font really looks stylish and it can be a great option for any kind of ad-related project, banner design, greeting cards or even a logo.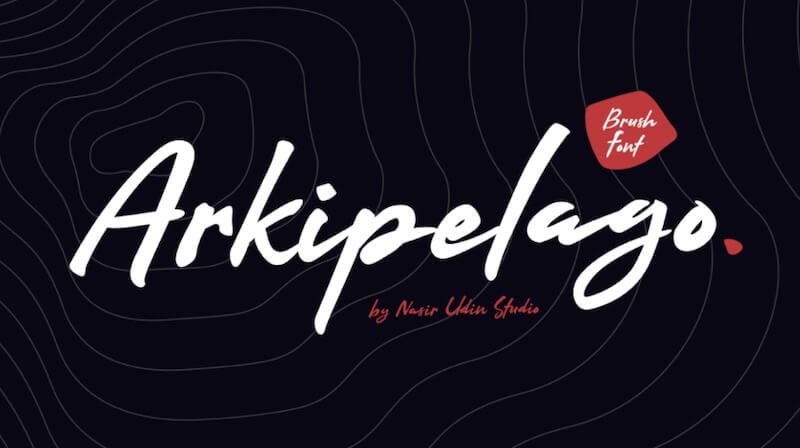 Broadley
Broadley was designed by Hendry Juanda, a fancy hand-drawn font that will make your design look attractive. This font is good for any banner, ad design, social media content.
You can spice it up with a good color combination to make the font look even more attractive.
Pacifico
Designed by Vernon Adams, this connected script font will remind you of the typefaces which were in use during the first half of the 20th century in the USA. This font style with a retro appeal comes in a single style and has over 200 glyphs.
Pacifico is a great script font to create logo designs, greetings cars design, or any kind of banner design.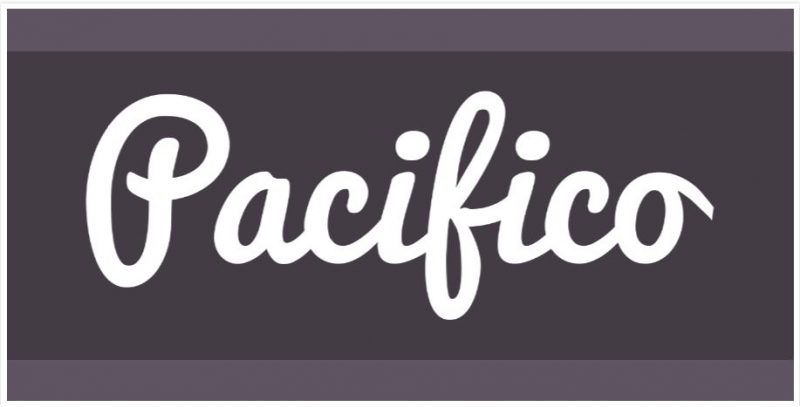 Barista Script Free Font
A beautiful connected script font that looks like a rope is twisted to create these letters.
If you are looking for a modern handwriting font, the Barista is a nice option for you. This thin script font is a great option for restaurant-related content, billboard designs, card designs or even for logo designs.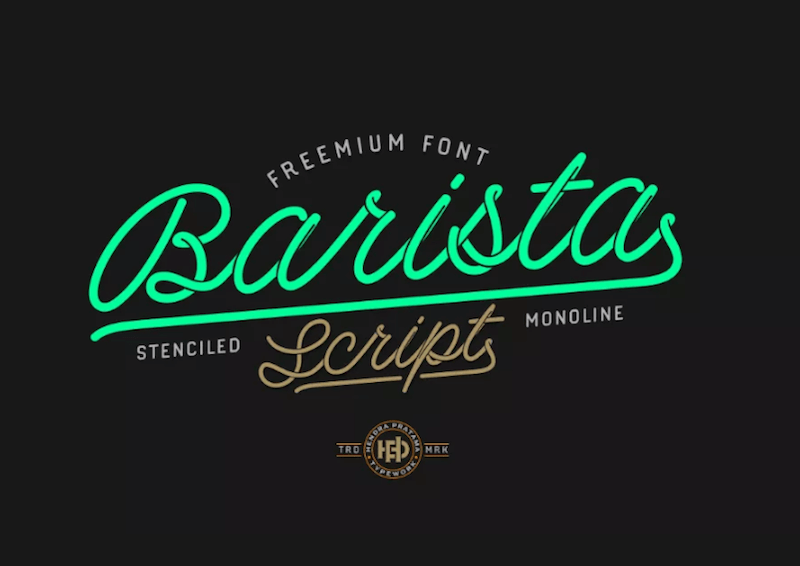 Salmela
Salmela is a beautiful hand lettering calligraphy typeface from Genesis lab. This flowing script can be used for creating wedding invitations, letterheads, logos signatures and much more.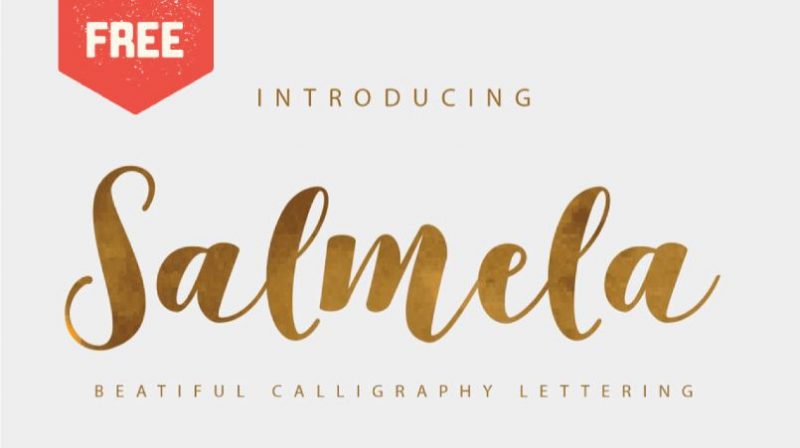 Great Vibes
Great Vibe is an elegant script font designed by TyprSETit. Great Vibes comes with over 400 glyphs and comes in a single style. The letter is designed in a way that they perfectly connect with each other, no matter what order you put them in.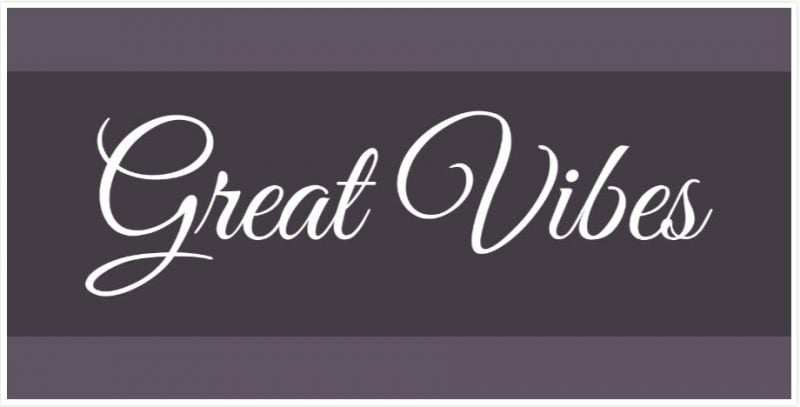 Lobster
A font by Impallari Type, Lobster is designed in a way where each letter is connected to the other, no matter what letter combinations you put them in. This highly creative font has over 300 glyphs, and it comes in a single style.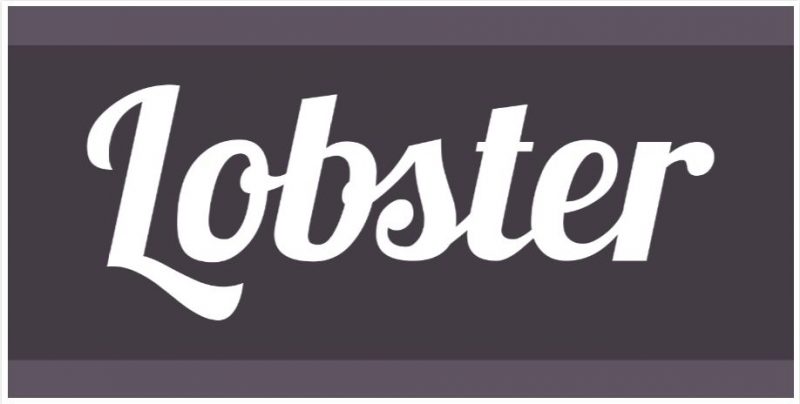 Setta Script
If you have an apparel brand, this Setta Script would be perfect for you. This font is the best for the design which needs a natural and personal touch. The font can be customized and used as per your requirements, and you can even include an elegant message in your design using setta.

Kaushan Script
Kaushan Script is a font with a modern and elegant appeal. This contemporary script font comes with letters having a calligraphic style and creates a unique look overall. The font has over 400 glyphs and comes with a single style.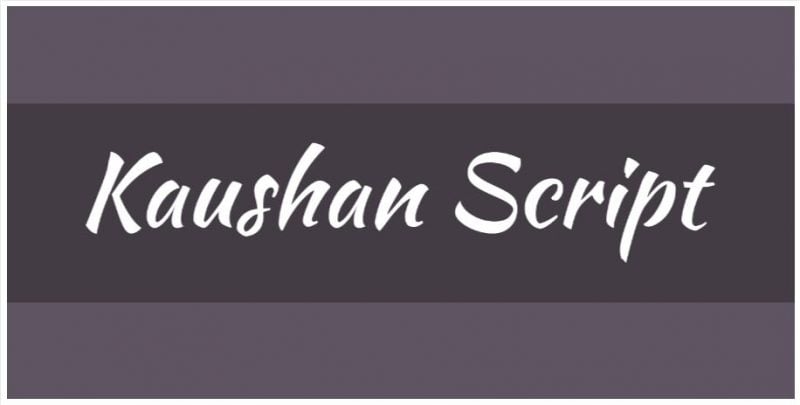 Gilligan Shutter Monoline
One of the most beautiful and high-quality script font in this collection, the Gilligan Shutter Monoline look stunning.
You can use this signature font for any kind of project such as logo, advertisements, greeting cards, wedding-related projects.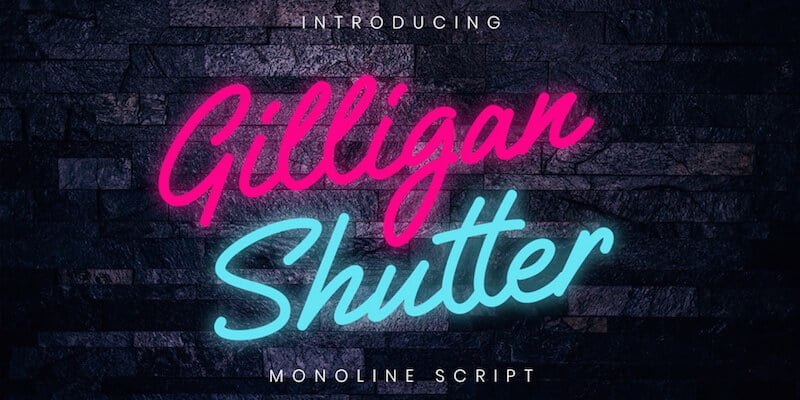 Portobello Road Font Demo
If you want your design to be sophisticated, where a stylish handwritten script is accompanied by a classic serif typeface, this font would be the best for you.
It is a very versatile font that covers various languages and is a trial version of a font trio from UnioCS.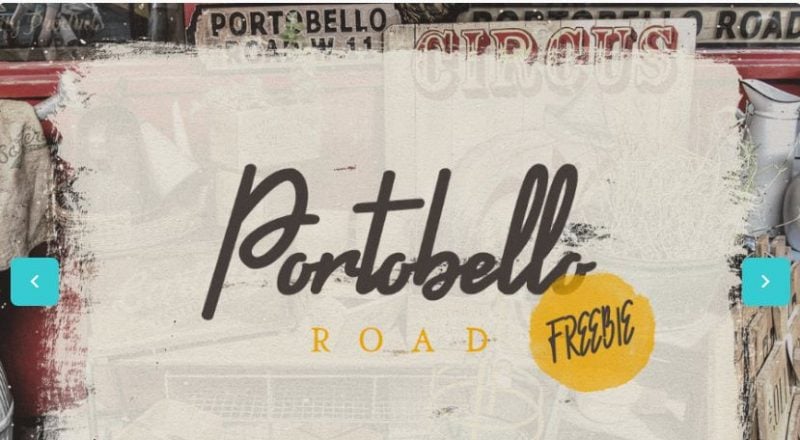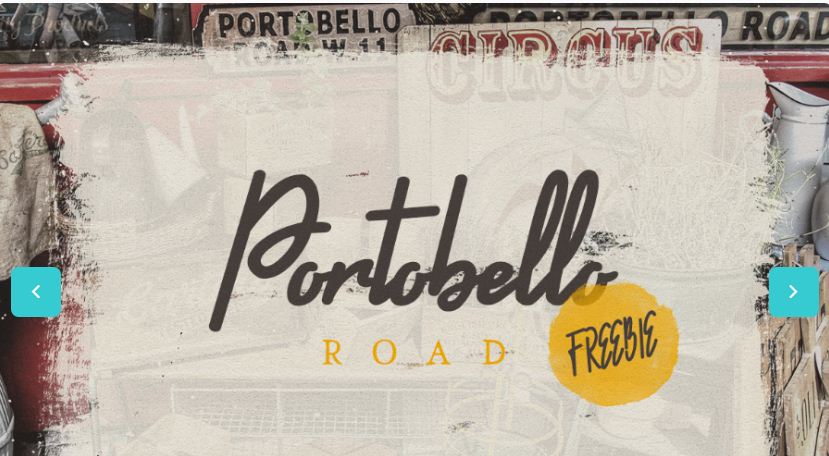 Grand Hotel
Designed by Brian J. Bonislawsky and Jim Lyles of Astigmatic, Grand Hotel is an attractive and elegant script font. This beautiful and attractive font comes with over 350 glyphs and in a single style.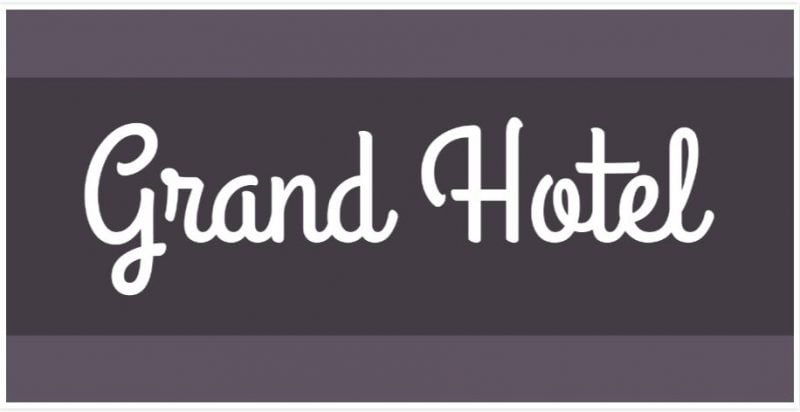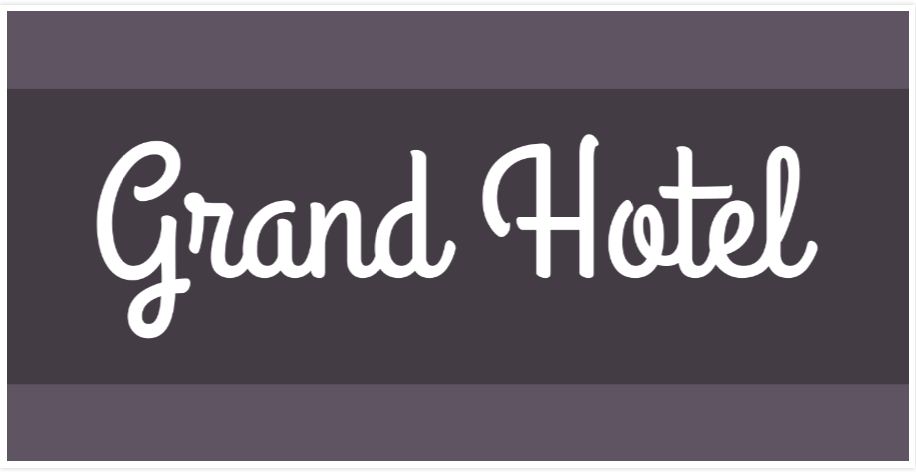 Windsong
If you want your design to resemble the historical writing styles, then Windsong is the best choice. A calligraphic script font with Bright Ideas, this classic font style has over 250 glyphs and is ideal for all creative requirements.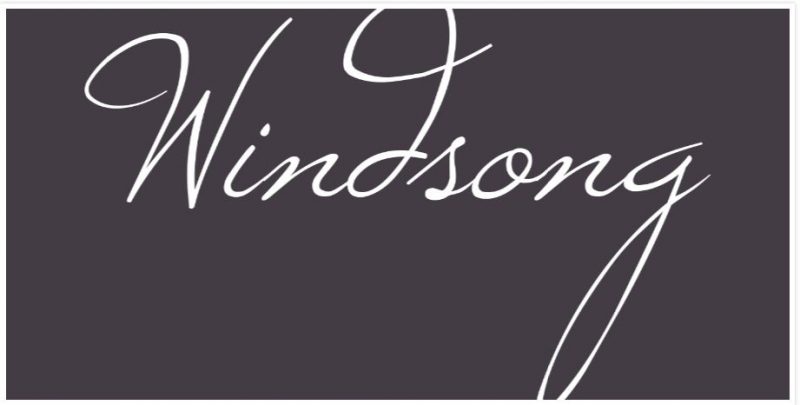 Free Woulien Script Font
A beautiful modern script font for designers, you can work around the color and make this font look great on any design.
If you are looking for a logo font for your business, restaurant, t-shirt script or any other such design, the Woulien Script Font can be a great option for you.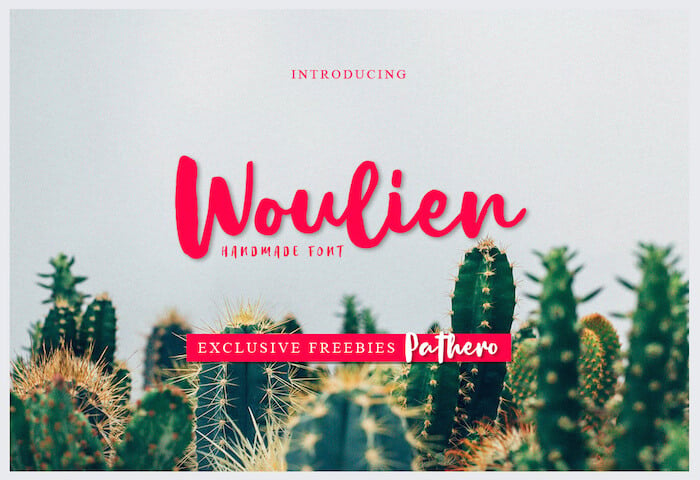 Anisha
If you are looking for a style font for your quote poster, flyer, t-shirt, pillow or any craft, Anisha can be the best font to choose. It is a very beautiful modern brush calligraphy font from HRLN and is sure to make your design more attractive.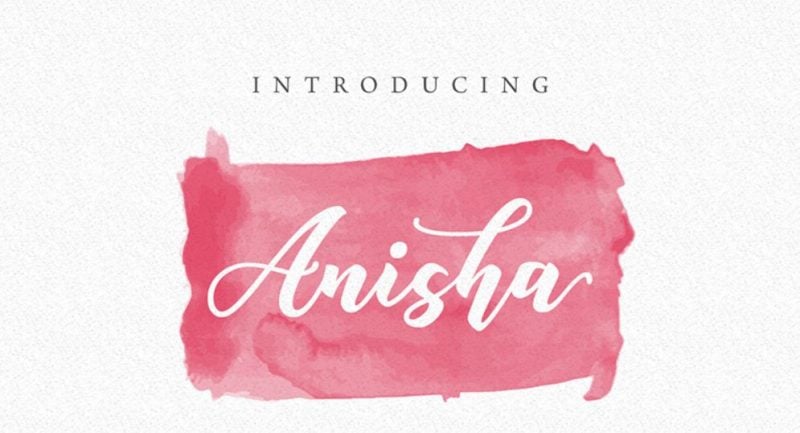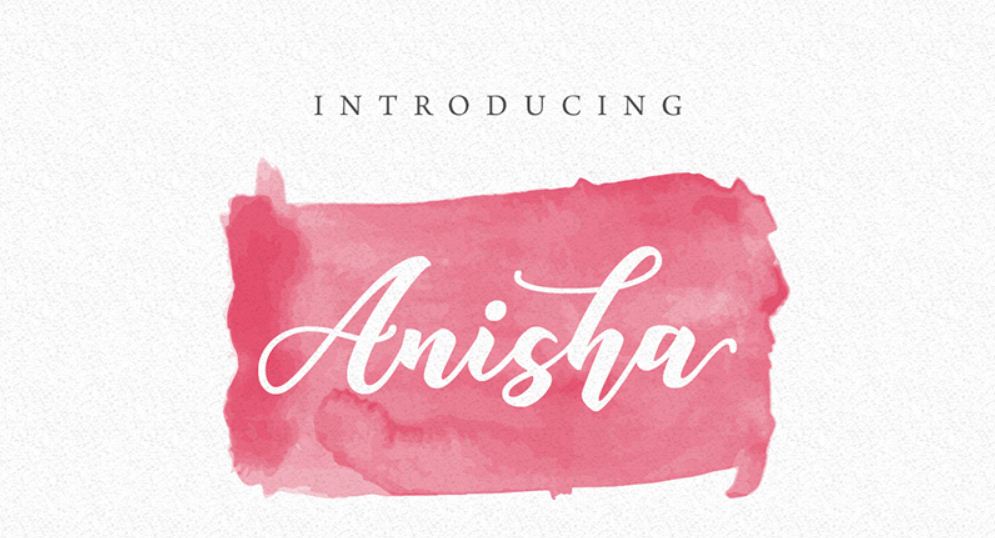 Sofia Script Font
If you're looking for a unique font style, Sophia can be the one for you. The beauty of this font is that it is a semi-connected script font.
Designed by Linotype, Sofia comes with a unique look where some letters beautifully connect with each other while some of them don't, and that's the beauty of this font.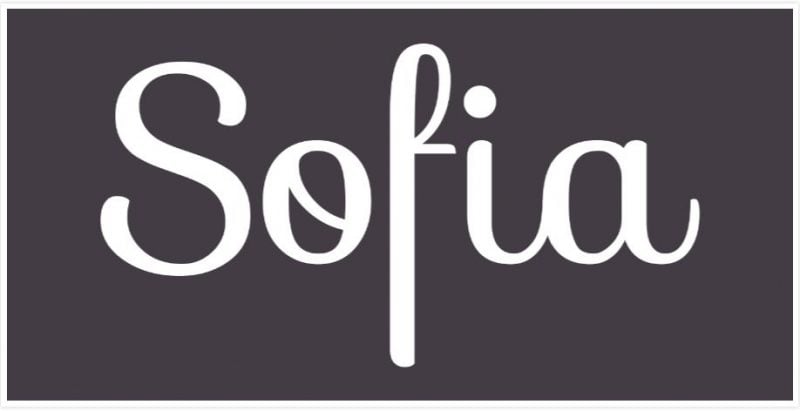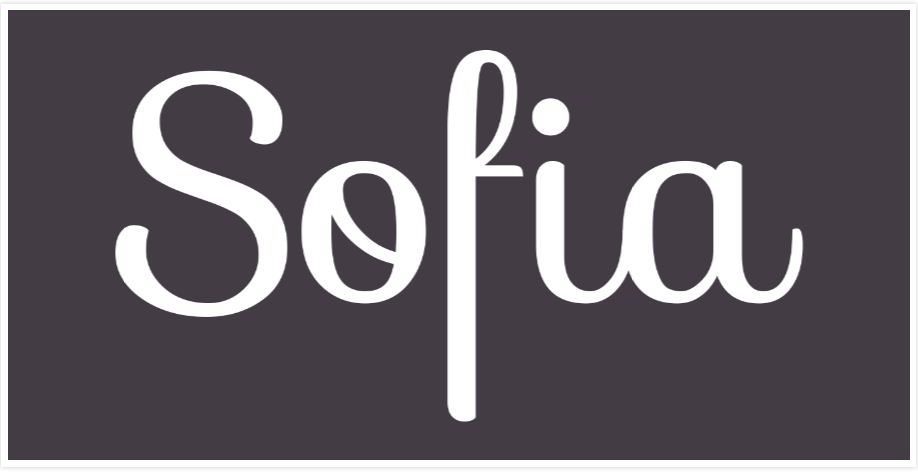 Shella Script Font
Shella Clean font can be a great option for any greeting card, certificate, t-shirt, logo, and other design requirements. This font is created with a hand-brushed effect to make it look modern and attractive.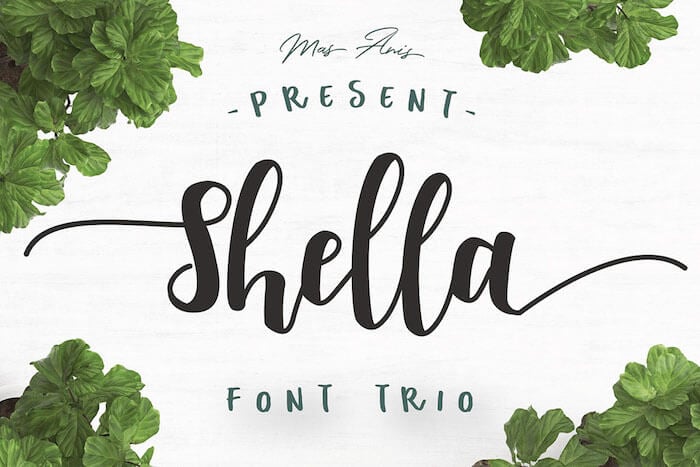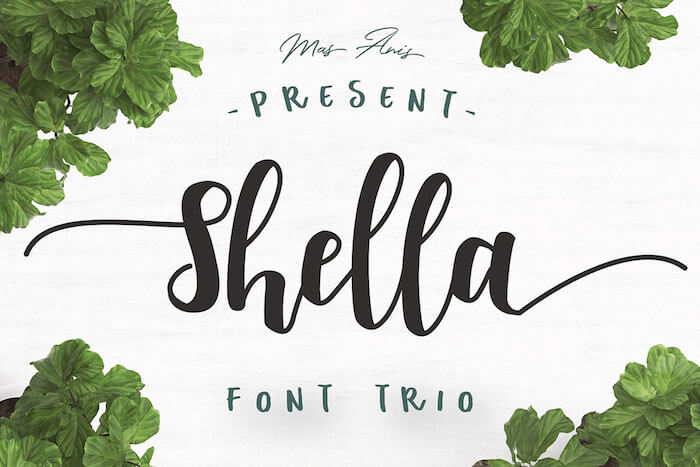 Black Jack
Black Jack, by Typadelic, is also a semi-connect font style and gives a unique casual look with a brushed design. It comes in a single style with over 150 glyphs.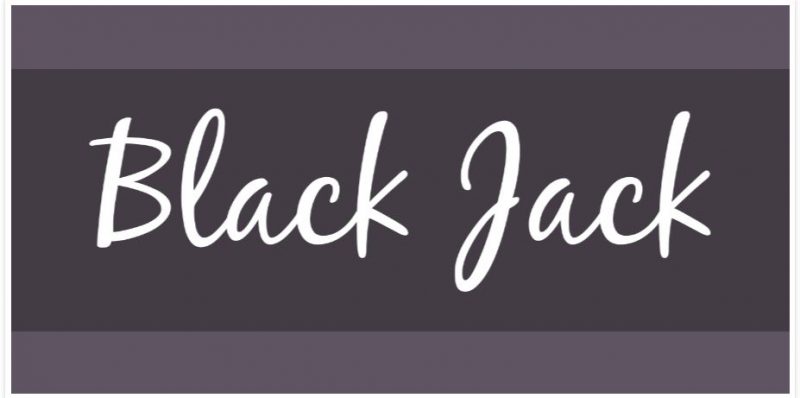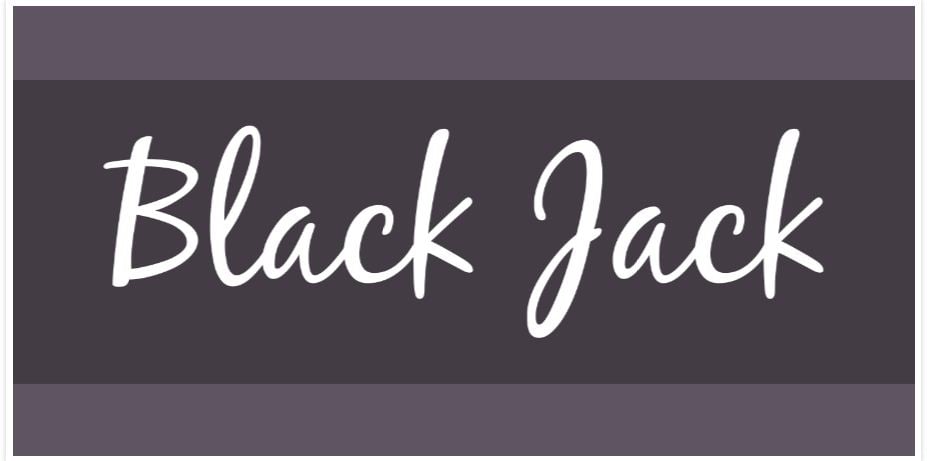 Allura
Allura is another good option when it comes to script fonts. Designed by TypeSETit, the Allura font can be a good option when you need a casual type of script font for any design.
However, a few letters can be confusing. For example, when you look at the image below the letter "o" looks like "a".
Here is how it looks.

Dancing Script OT
This unique typeface is inspired by typefaces that were used around the 1950's. It is a simple font that comes in a single style and has over 200 glyphs.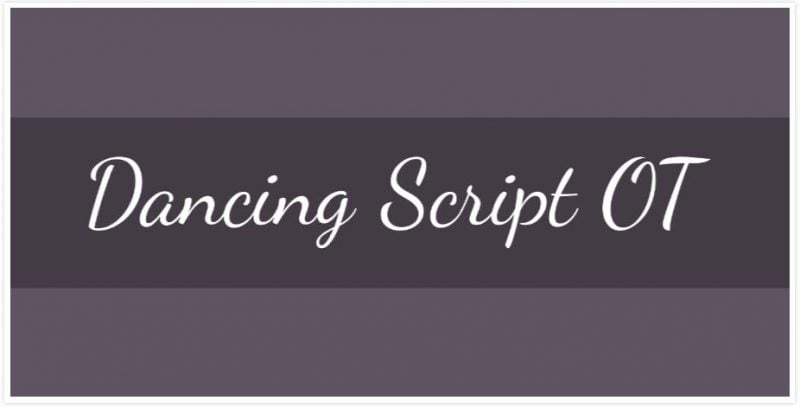 Osgard Pro
A luxurious and powerful typeface adopting the elements of Romanesque typography and Gothic style of Blackletter, this font style gives a unique look to your design.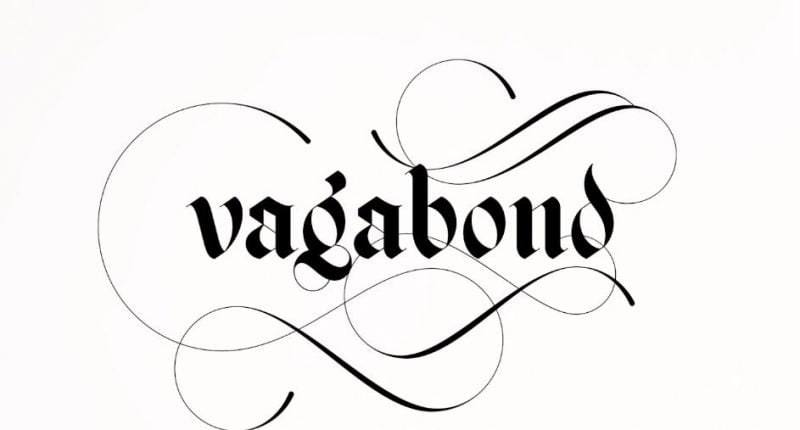 Playlist
If you're looking for an imperfect hand-drawn style for your t-shirt design, illustration, quote, wedding invitation or greeting card, Playlist should be on your priority.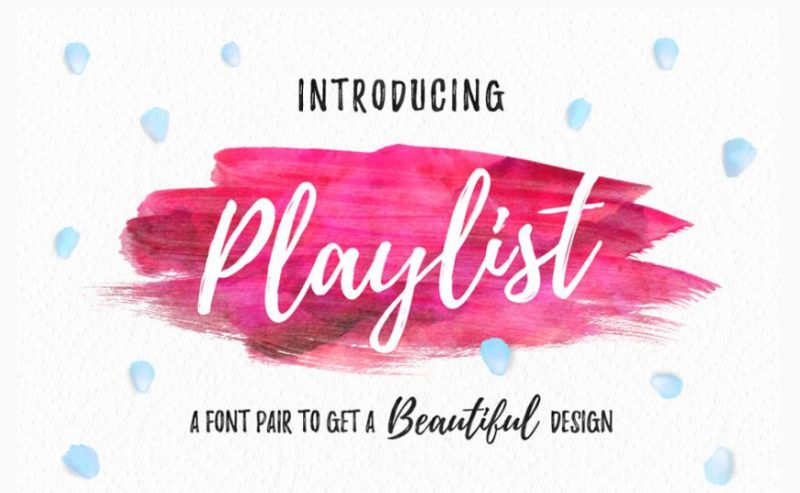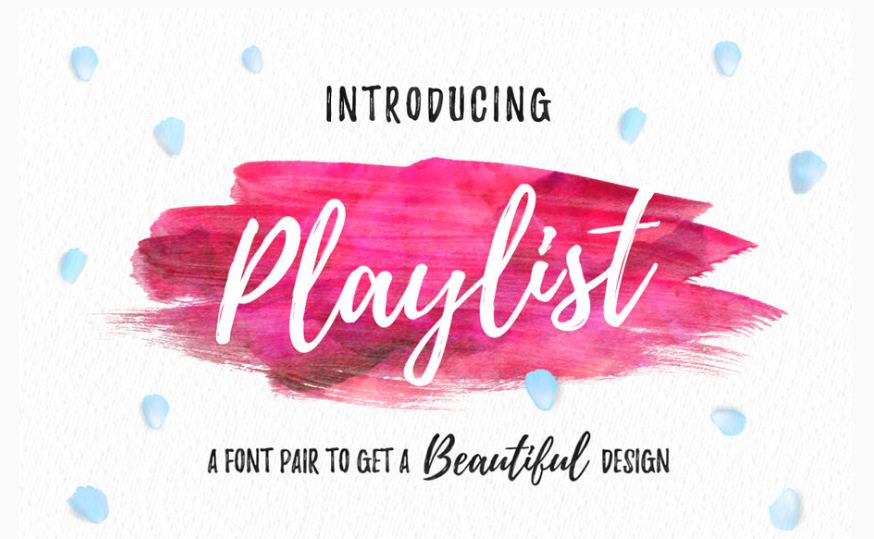 Billy Argel Font
This font has some very attractive designed characters. If you choose this beautiful calligraphic font, you can use this in any of your design work.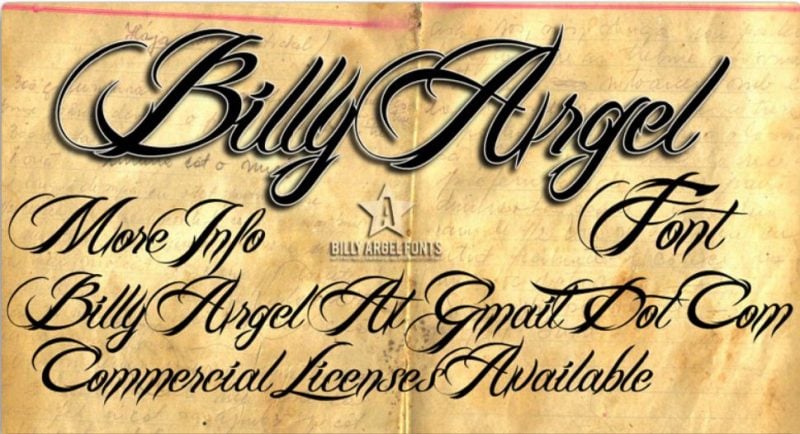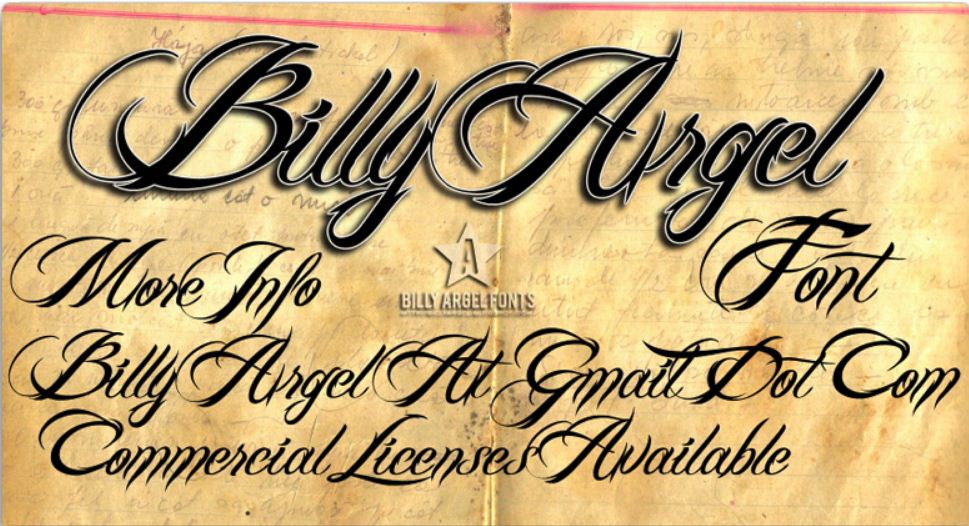 Arizonia
This elegant script font comes from TypeSETit. Arizonia has over 250 glyphs and comes in a single style and looks very attractive.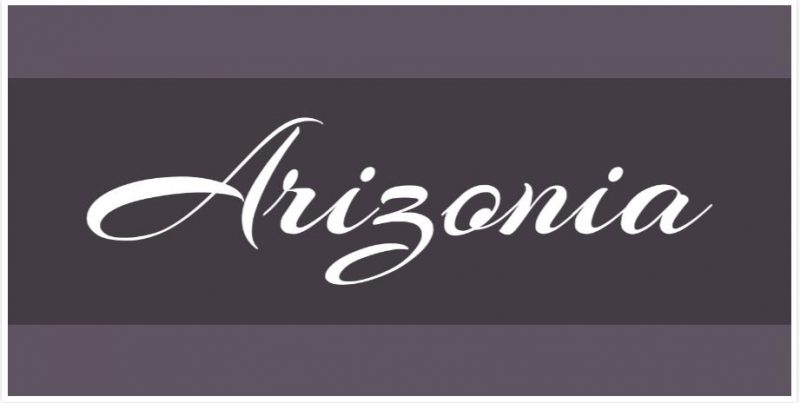 Symphony Script
Symphony Script is a modern and trendy font that can be a great option for any business card, greeting card, certificate template, logo design, t-shirts, etc.
This is a nicely-created calligraphy design that will instantly make your design look attractive.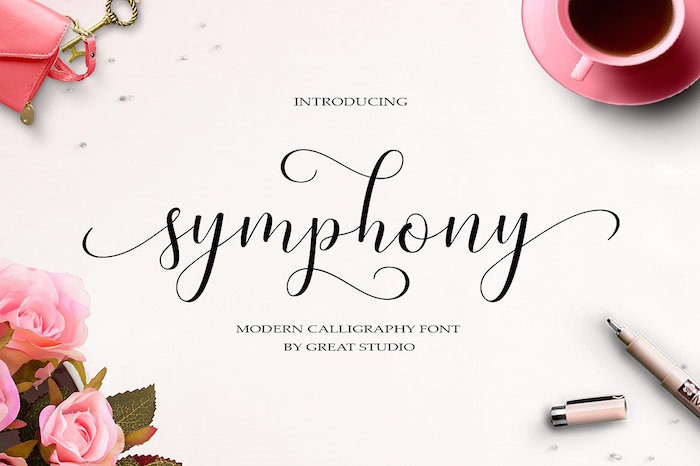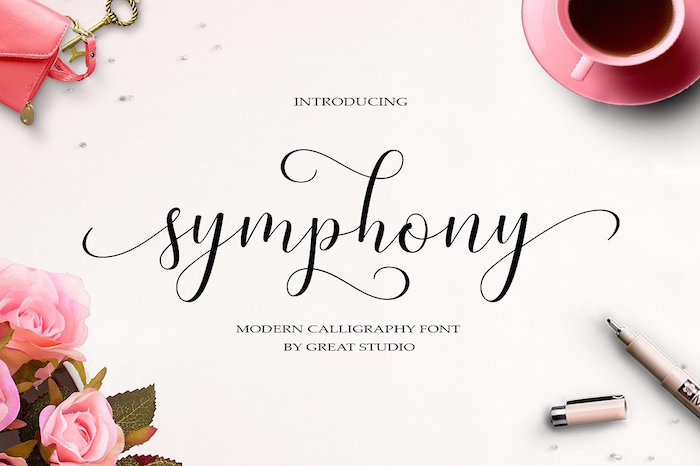 Tangerine
Looking for a design that is both simple and gorgeous at the same time? Tangerine is a beautifully designed calligraphic script.
Remember the italic chancery typefaces which were in use in the 16th and 17th centuries? Well, Tangerine will remind you of them! This unique font has around 200 glyphs that come in two different styles.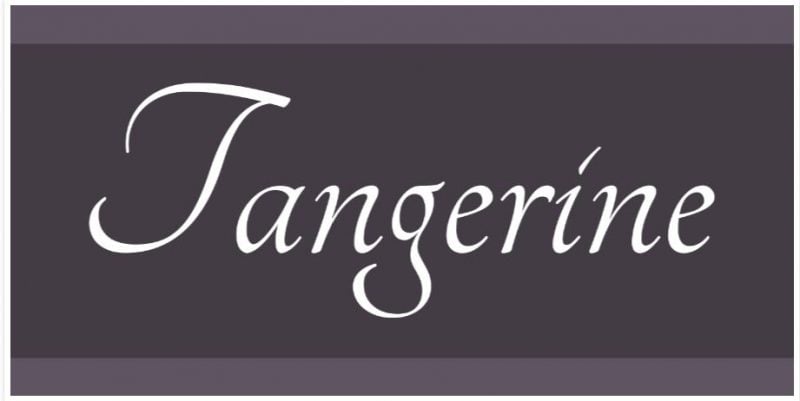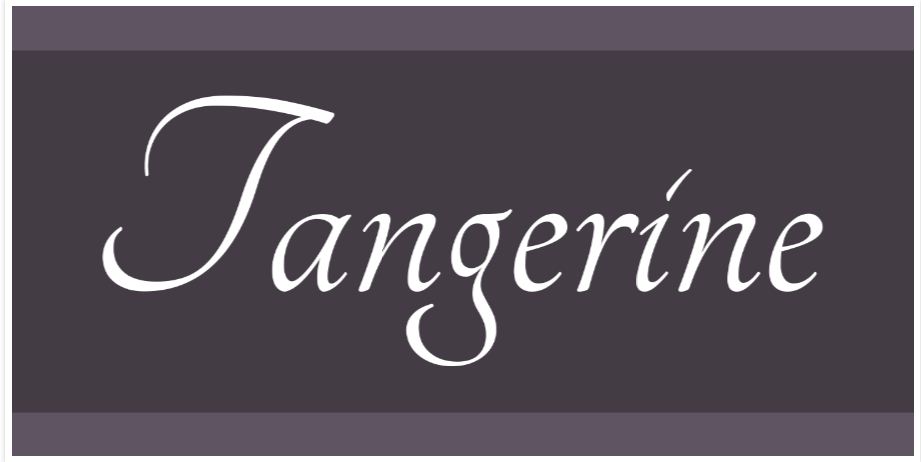 Freebooter Script
An elegant script font by Apostrophic Labs, Freebooter Script comes with around 200 glyphs and in a single style. Use this script font to give an extravagant look to your design.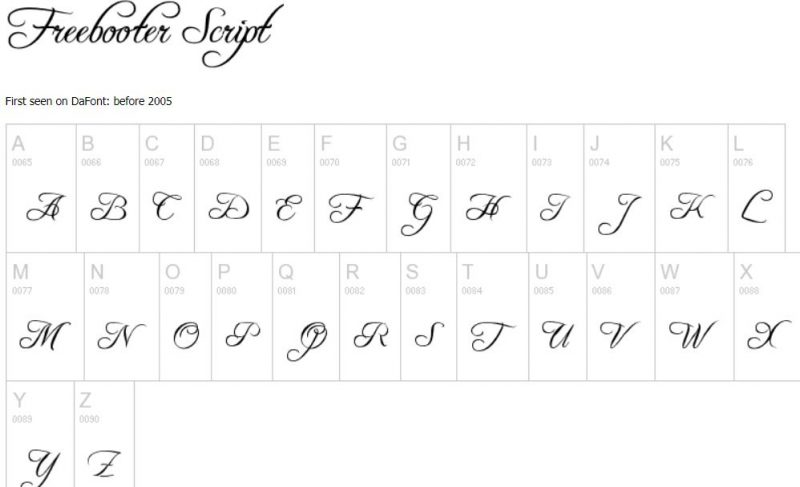 Euphoria Script
An informal script font, Euphoria Script is more playful and casual than other script fonts. It comes in a single style with over 200 glyphs and gives a very artistic look to your design.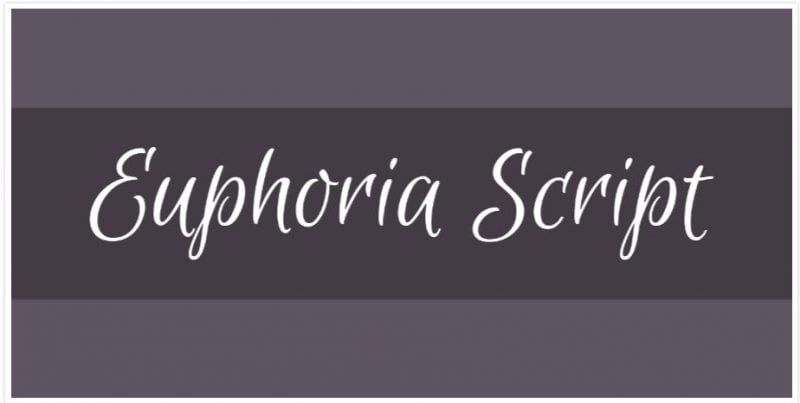 Ballada Font
A trendy hand-drown typeface that can be a perfect solution for any modern-design work. You can use this font for quotations, logo, blogs, websites and any other creative work.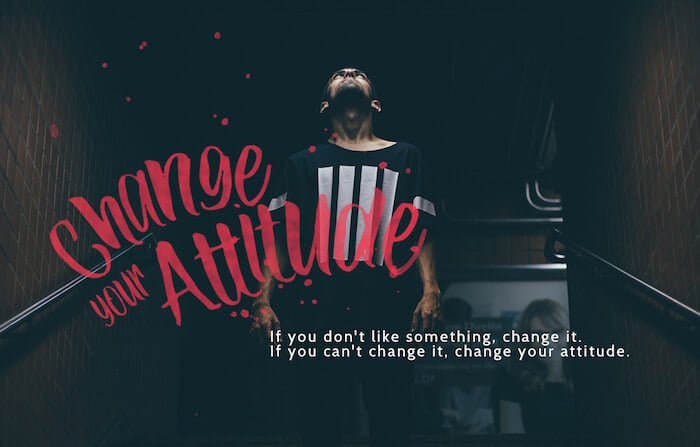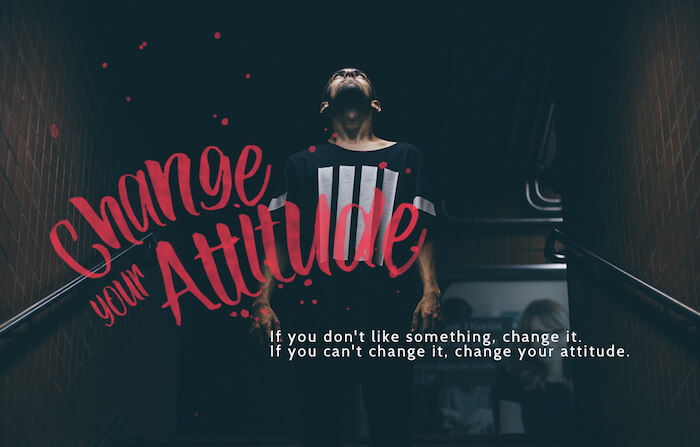 Ink in the meat
If you're looking for a complicated-looking, high-quality font, then Ink in the meat would fulfill your requirements for the same. This is an over-designed font and is perfect for using in anything loud or energetic including metal concerts, gothic design, etc.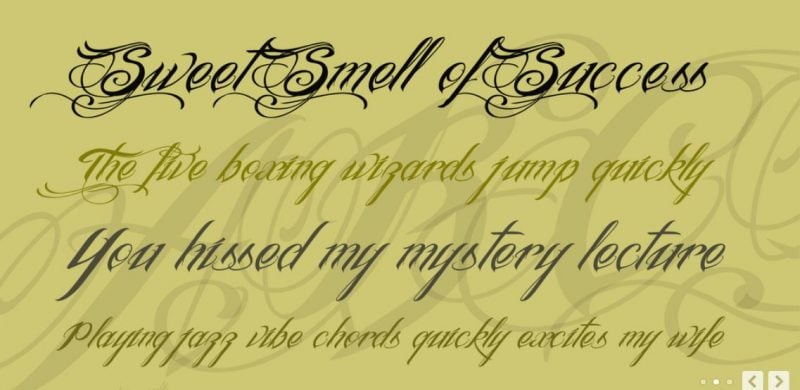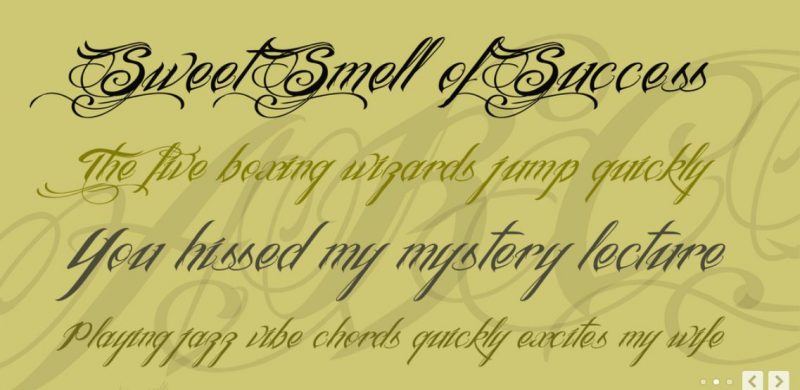 Miama
Miama is the ideal combination of formal and creative design. Designed by Linus Romer, Miana is a calligraphic script font and comes in a single style. With over 400 glyphs, this font will make your design look very artistic and decent.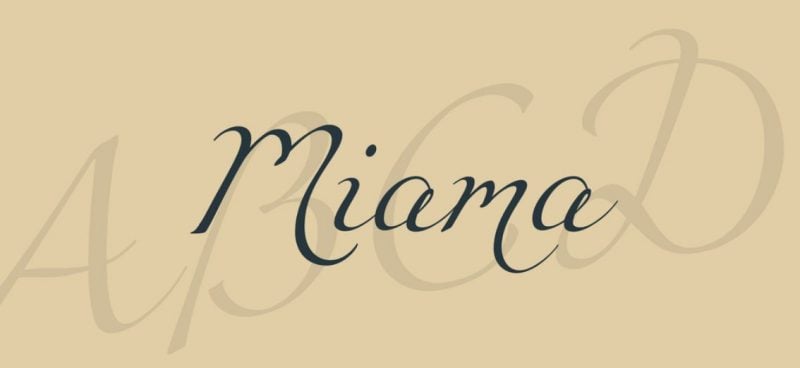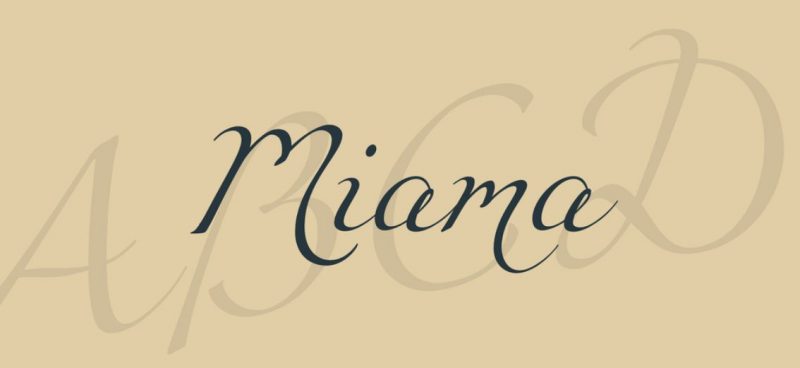 Dynalight
Dynalight is a highly creative script font with a vintage look that comes from an ancient locomotive's luggage tag's design. The font comes with over 350 glyphs and a single style.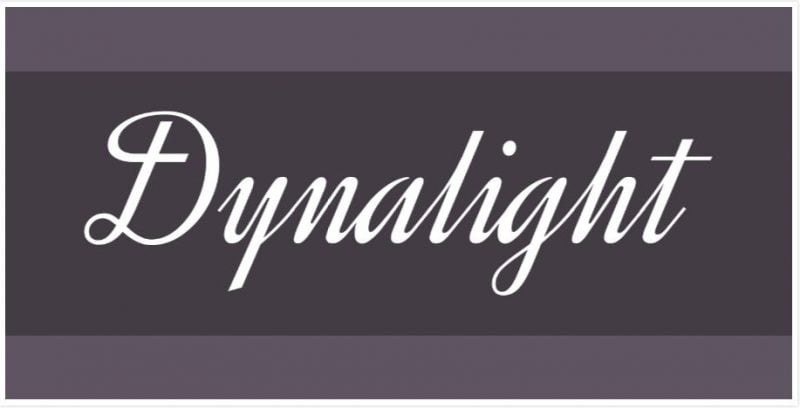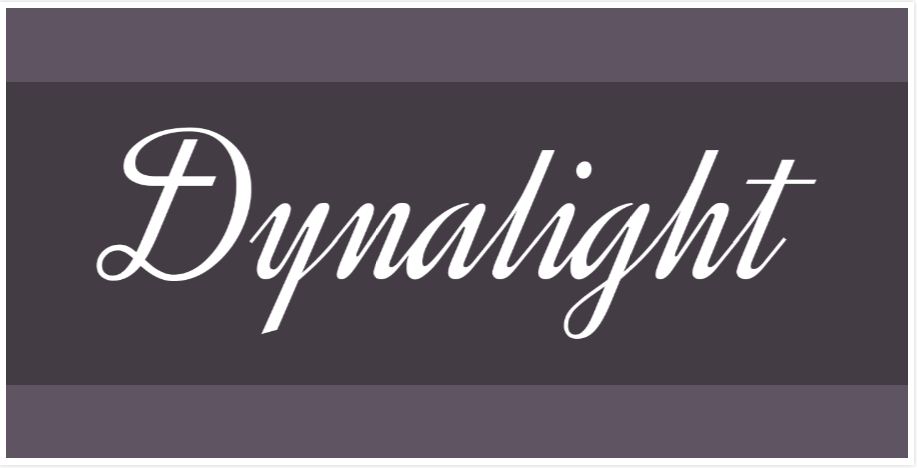 Sachiko
The font Sachiko has a very attractive design and is completely free. If you have large titles, you can use this font on it, and it is sure to make your title look more beautiful.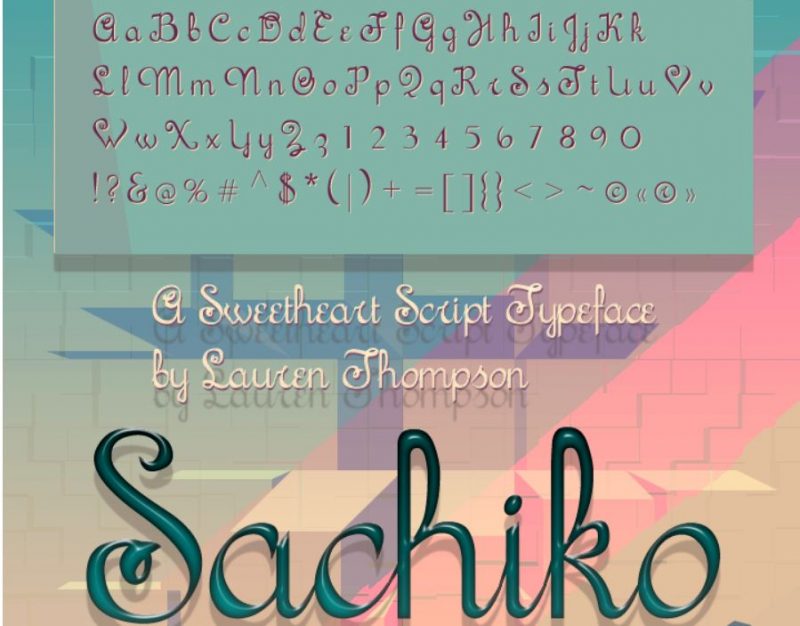 Wankstaberg Battles
For your titles or headings, Wankstaberg Battles can be the best script font that you can use. It does not use a lot of ligatures and hance, manages to keep the harmony.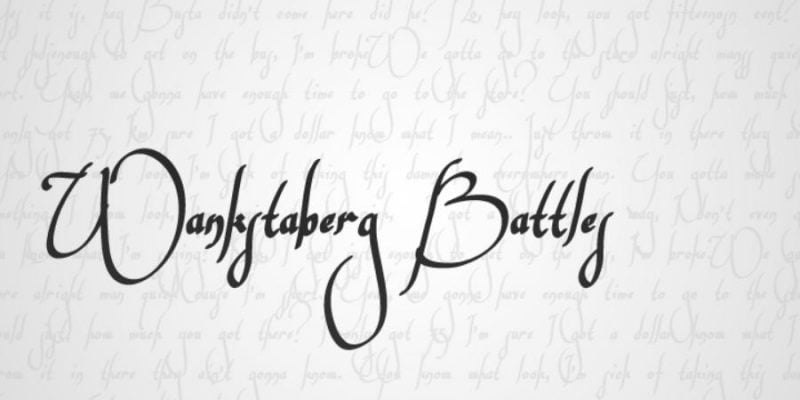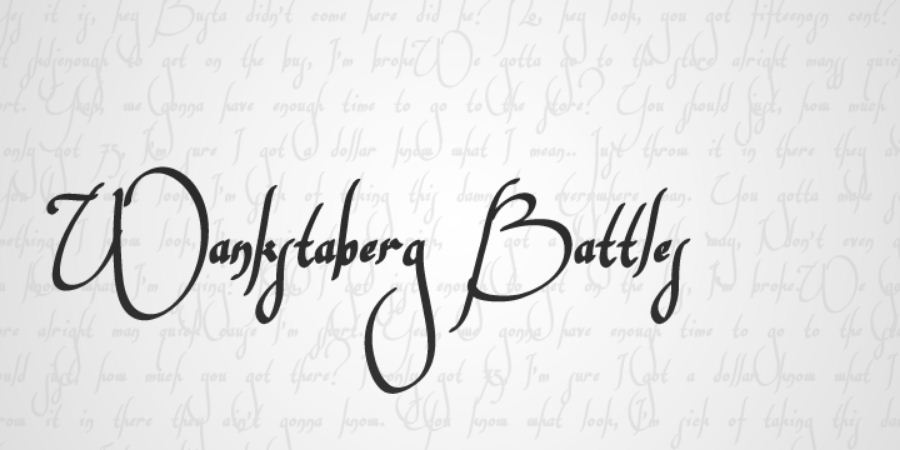 Scriptina Pro
This classic and playful script font comes from CheapProFonts. With a creative visual appeal, a font is an advanced form of Scriptina font. The font comes in a single style with over 500 glyphs.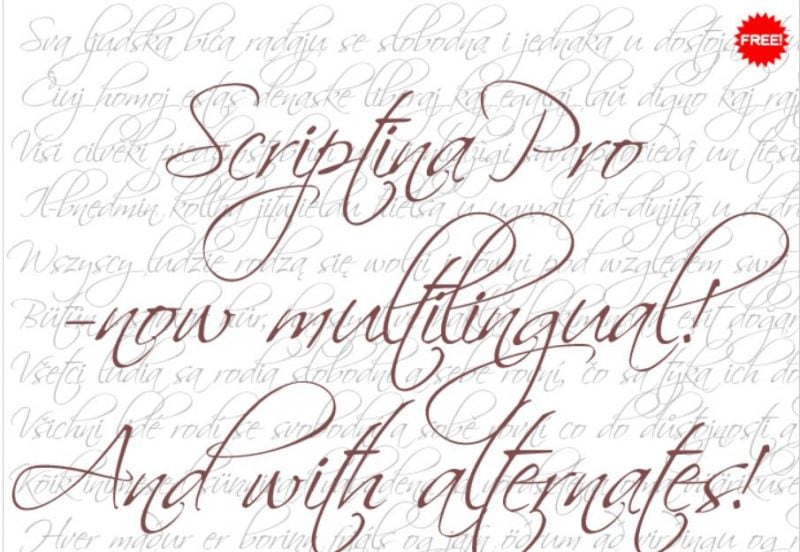 Bilbo
Are you looking for a font needed to take the message across with a touch of warmth? Bibo will do your work right.
This is a non-connected script font by TypeSETit. It comes in two styles, and one of them includes swashes with capital letters.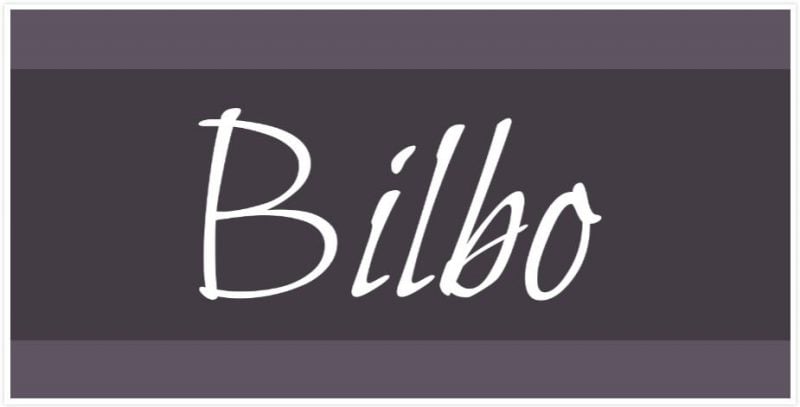 Discipuli Britannica
If you are looking for a font that follows the Encyclopedia Britannica, then this can be your top bets. This attractive and elegant font has a spacious design and unlimited ligatures.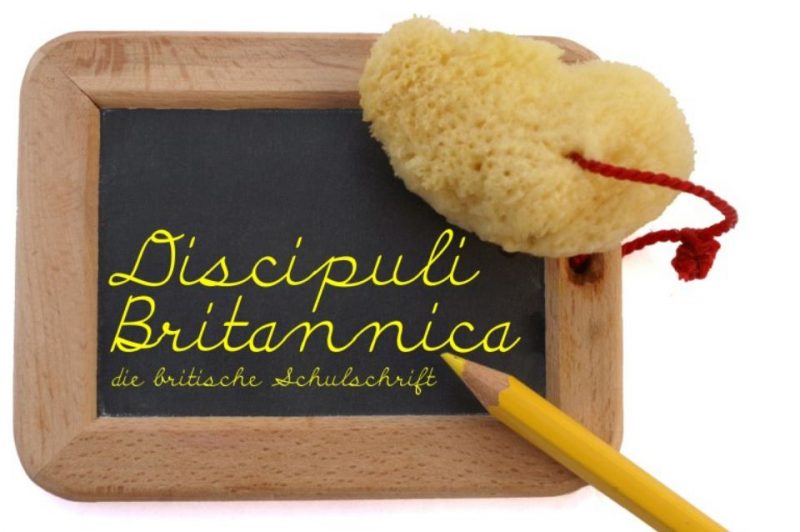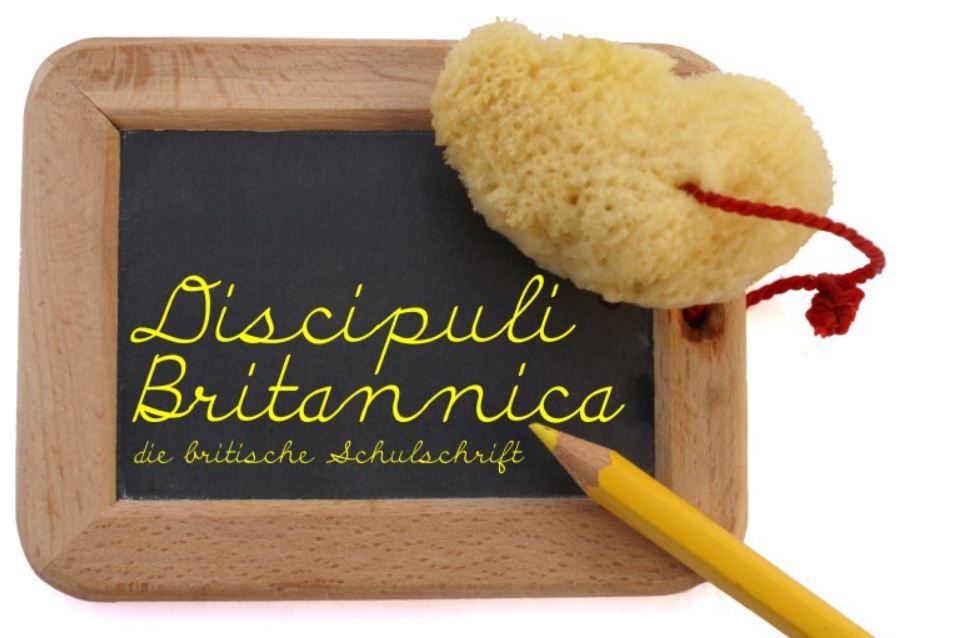 Ruthie
This stylized and semi-connected script font is by TypeSETit. The formal font of Ruthie features ornate caps and comes in a single style with over 250 glyphs.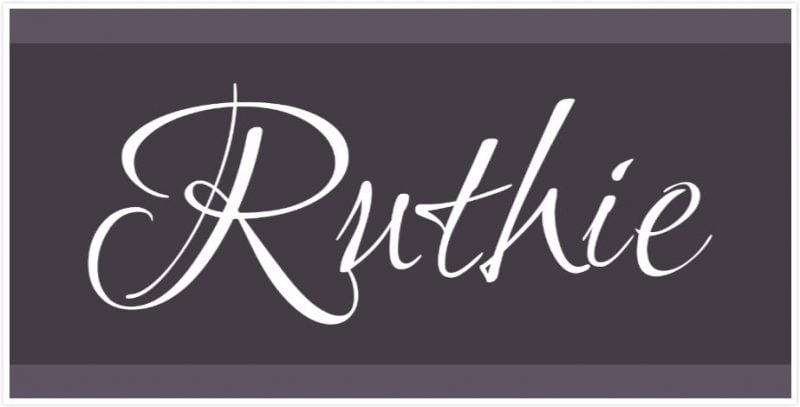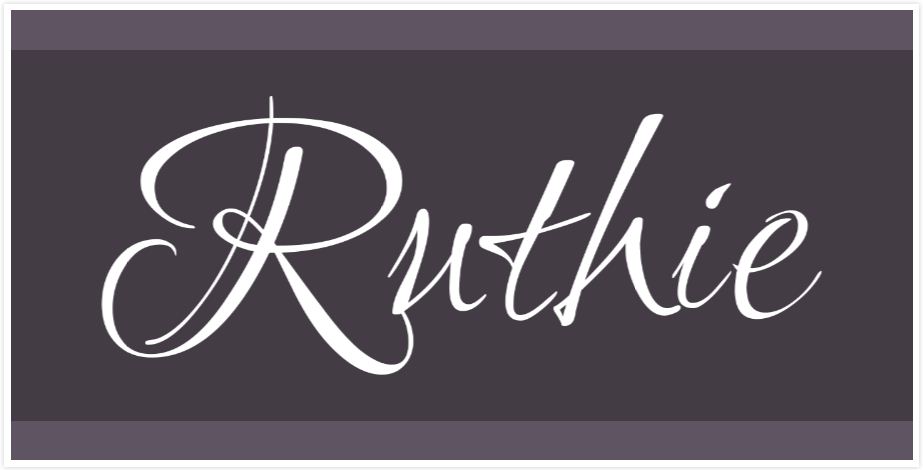 Burlington Script
If you're looking for a design other than calligraphic style? You can consider Burlington Script by Shyfont. This is a handwritten script font which and resembles a permanent marker design.
The Burlington Script includes four different styles with each one including a heavier font-weight than the previous one.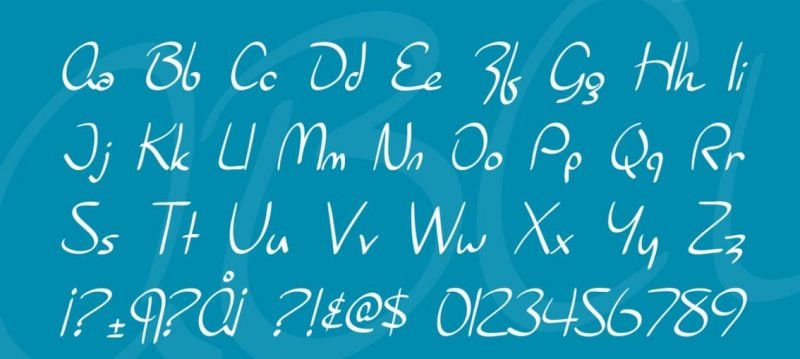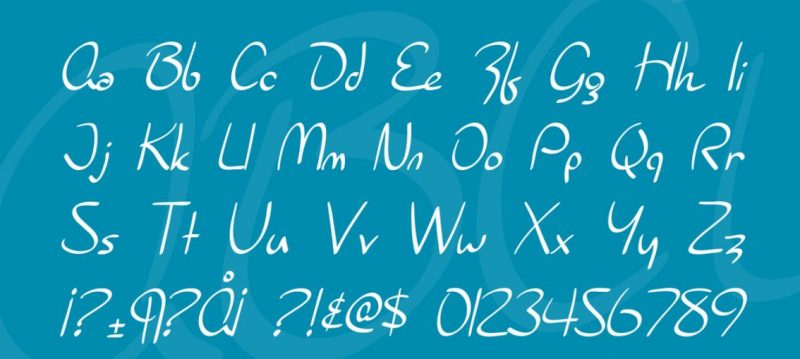 Dobkin
The Dobkin script font by David Rakowski has a non-connected calligraphic font. It comes in one style and with around 88 glyphs and gives an elegant and stylish look.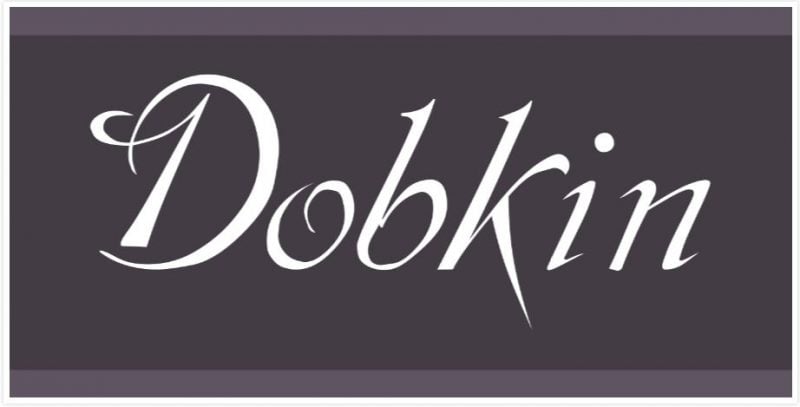 Calligraffiti
As the name suggests, this style of font combines both calligraphy and graffiti. You can add this excellent style font to your collection, and unlike other fonts, it can also be used as a body font.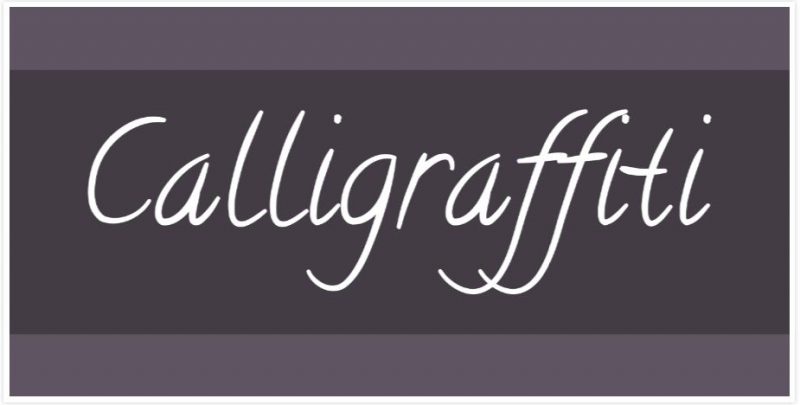 Sevillana
If you're looking for a decorative style font, you can consider Sevillana. Inspired by the lettering on commemorative plates that exist on the walls of Andalusia in Spain, this font style comes in a single size with over 200 glyphs.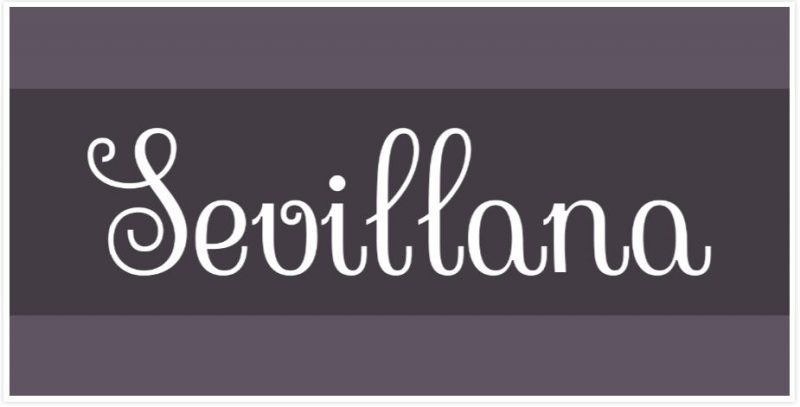 League Script
This pencil-style connected script font by Haley Fiege is very elegant and casual. It comes in a single style with 200 glyphs.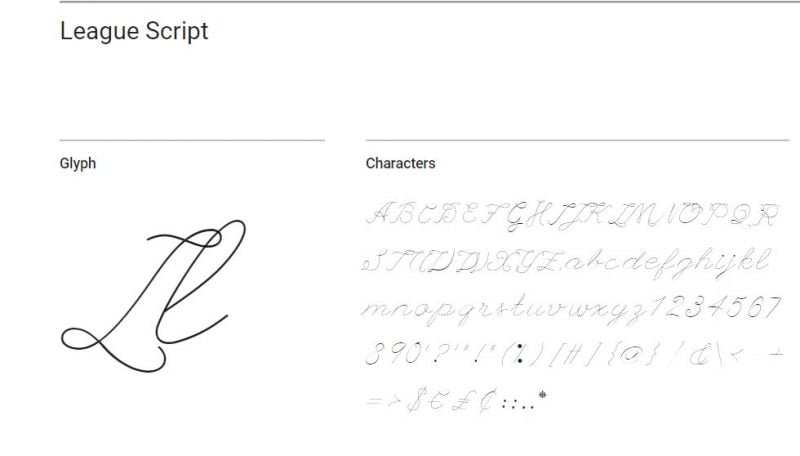 One Fell Swoop
Go back to your school days with One Fell Swoop font style. An old-school English handwriting font is used as the base and adds an extra illustration of the character. The final output is very attractive and interesting.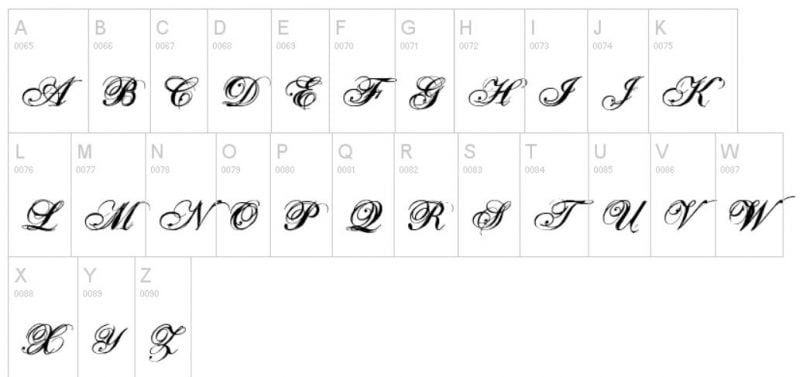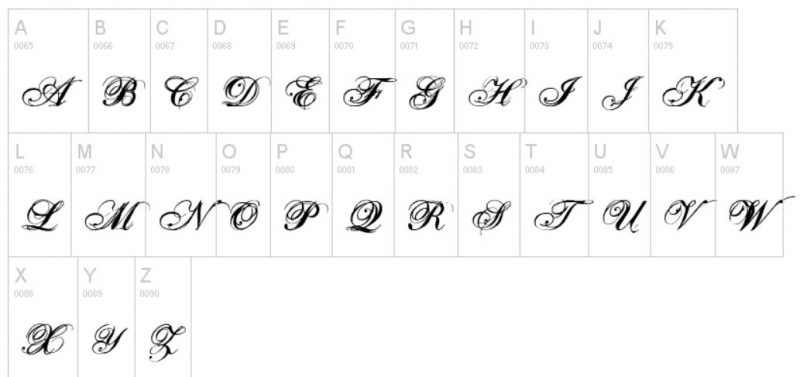 Alecko
Alecko is strongly influenced by calligraphy with mathematical precision. This script font comes with various possibilities and scopes.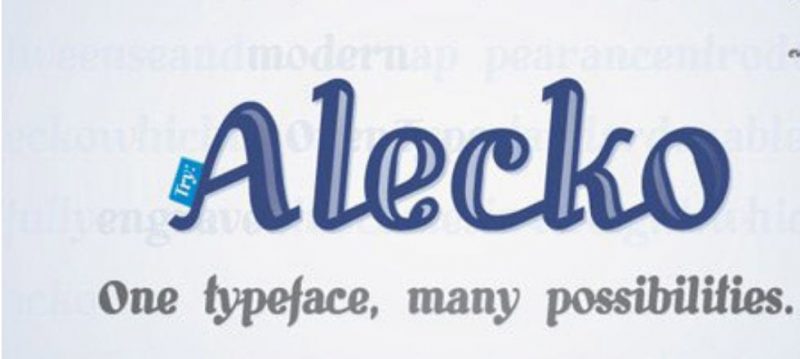 Aguafina Script
This elegant script font by Sudtipos is not as formal as the other calligraphic fonts and is semi-connected. The font comes in a single style and includes over 200 glyphs.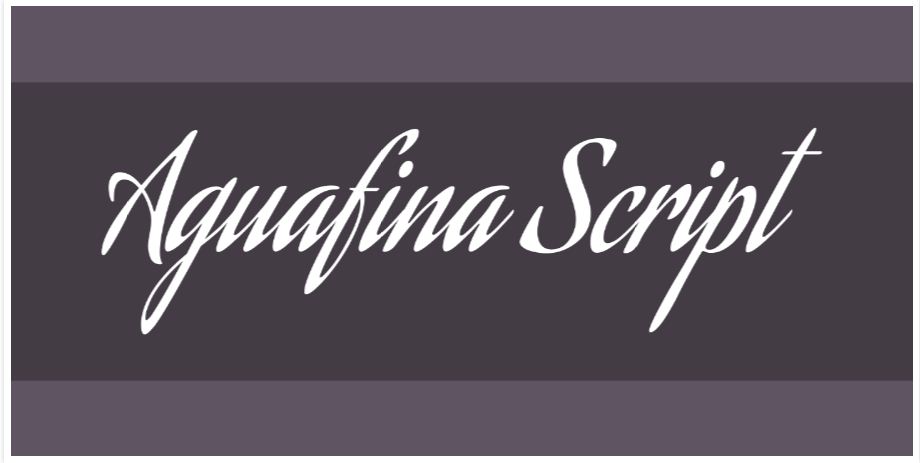 Condiment
This retro script font, designed by Angel Kozipua and Ale Paul, adds flavor to your design. It is prepared with powdered soft shaped mixed with brush-drawn letters. It has over 200 glyphs and comes in a single style.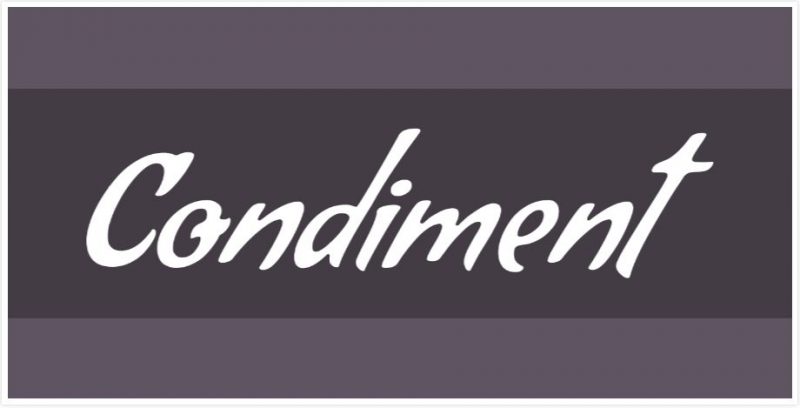 Italianno
This soft, calligraphic script font by TypeSETit comes in a single style and includes over 650 glyphs. You can use this font style for inviting and warm situations.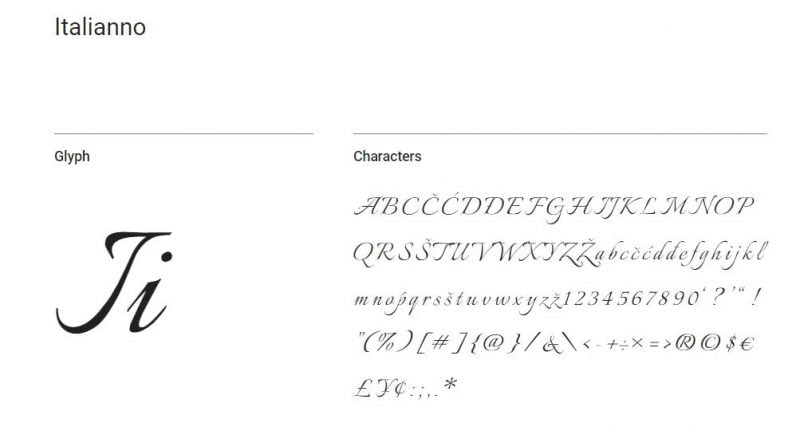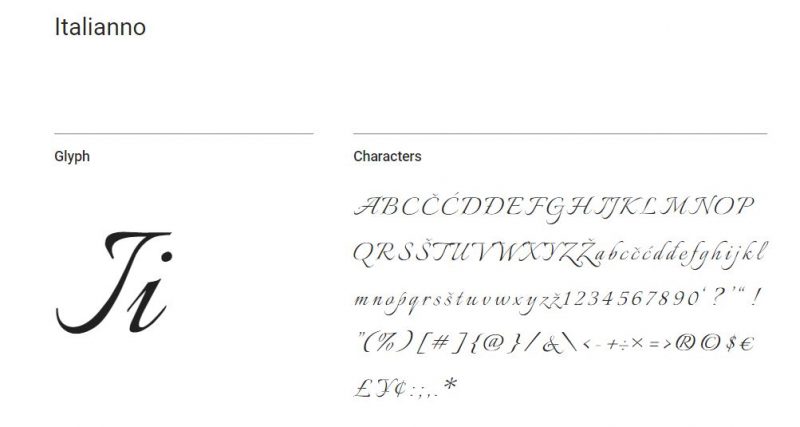 Qwigley
Designed by TypeSETit, this contemporary and attractive font features stylized lettering. The script font comes in a single style that includes over 200 glyphs.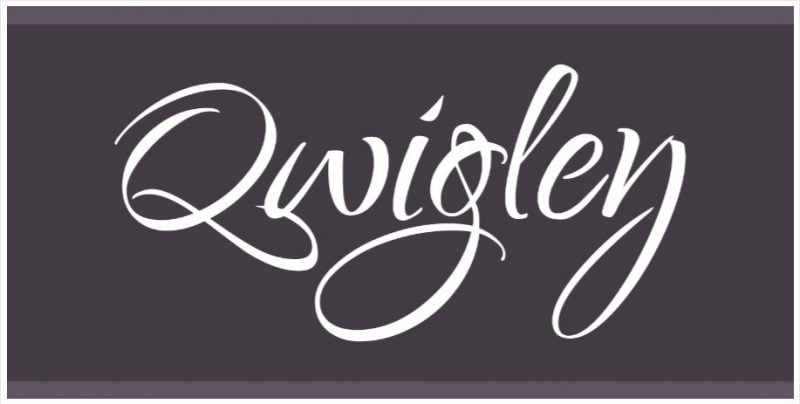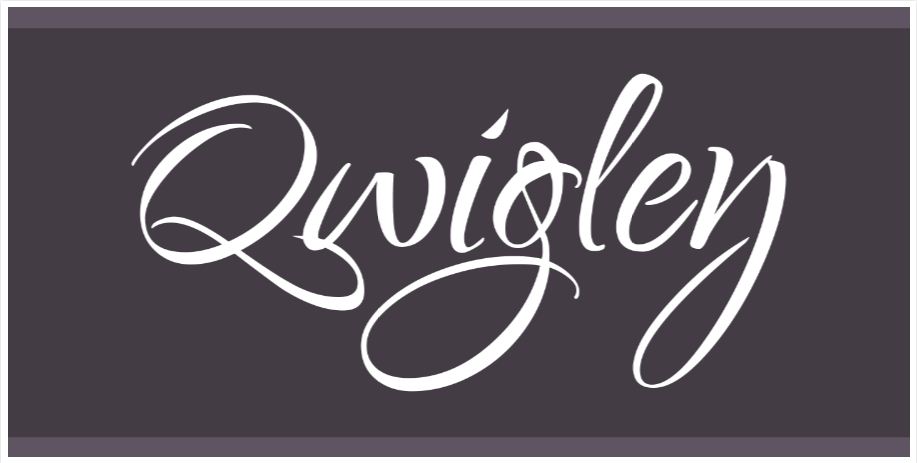 Braxton
Braxton would be an excellent choice for someone who is looking for a simple calligraphy font. It has five different font weights and lots of ligatures.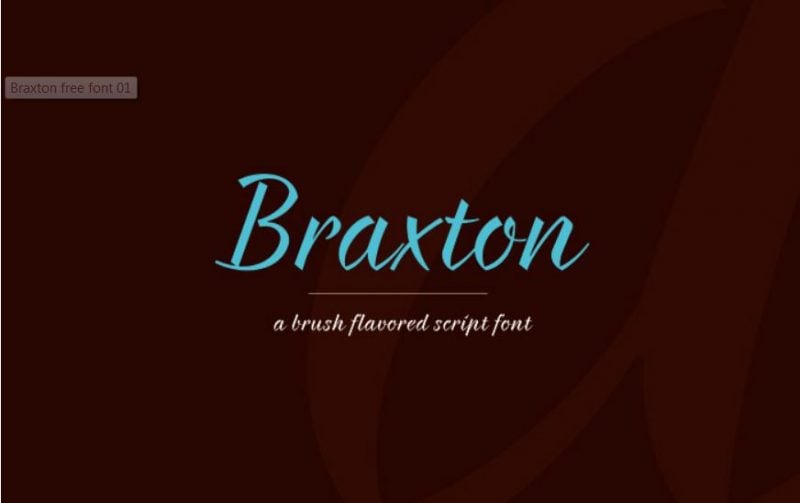 Milkshake
This brushed-script font is carefully designed by Laura Worthington. With fun and captivating style, the font is highly readable and versatile. It comes in a single style and includes over 650 glyphs.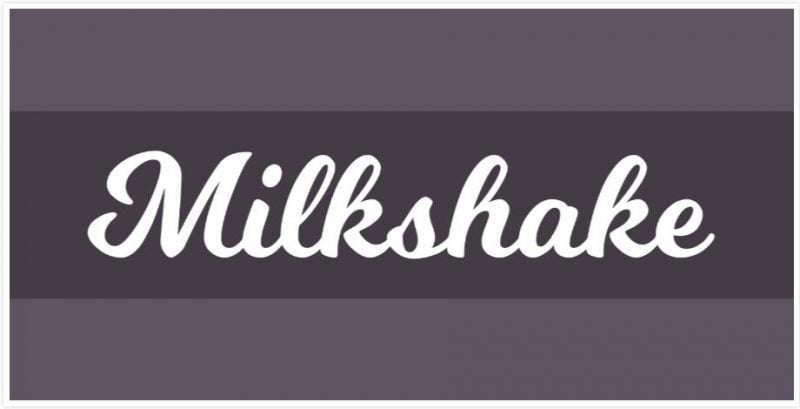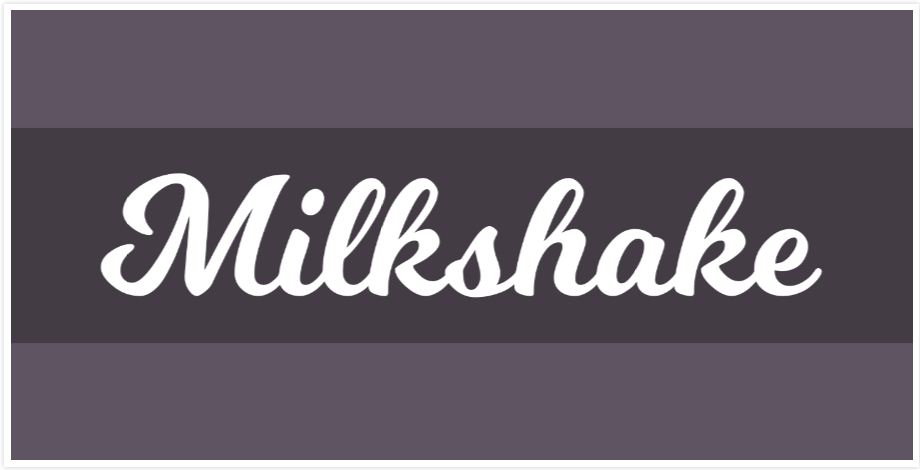 QumpellkaNo12
QumpellkaNo12 font is designed by GLUK fonts. It looks very attractive and comes in a single style which includes around 600 glyphs.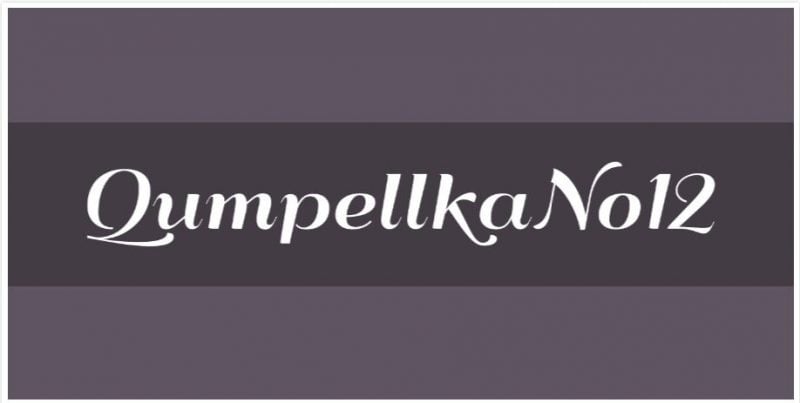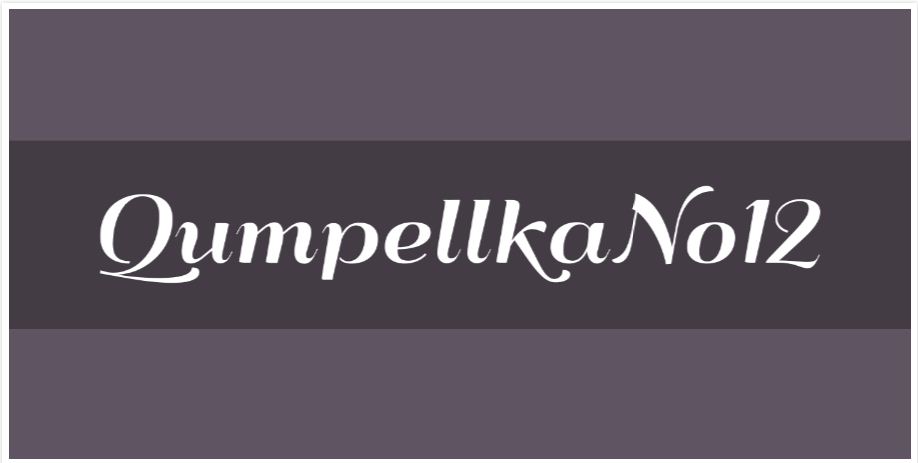 Kingthings Wrote
Kingthings Wrote is a very casual script font by Kingthings. The font comes in a single style that includes over 100 glyphs.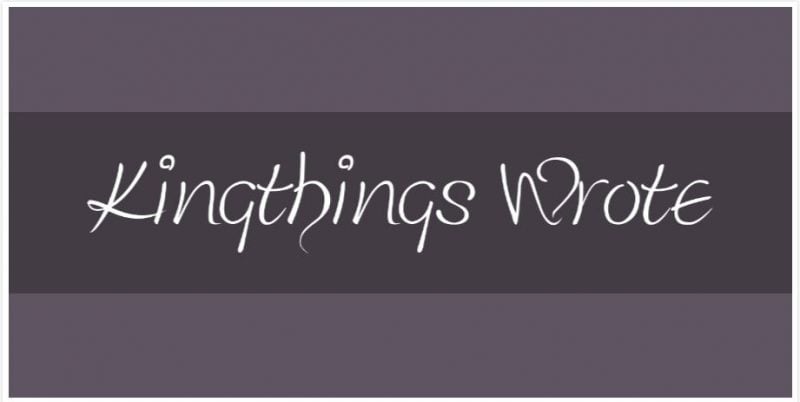 Merry Scriptmas
Merry Scriptmas is a very happy font script designed by Nico Inosanto and is as unique as its name. The font is very flexible as it supports Eastern, Western and Central European languages.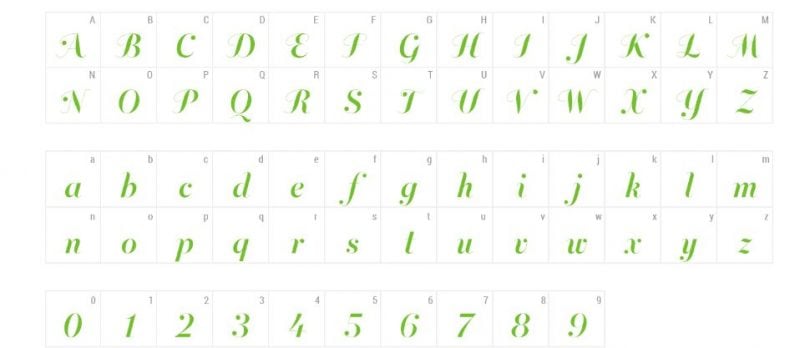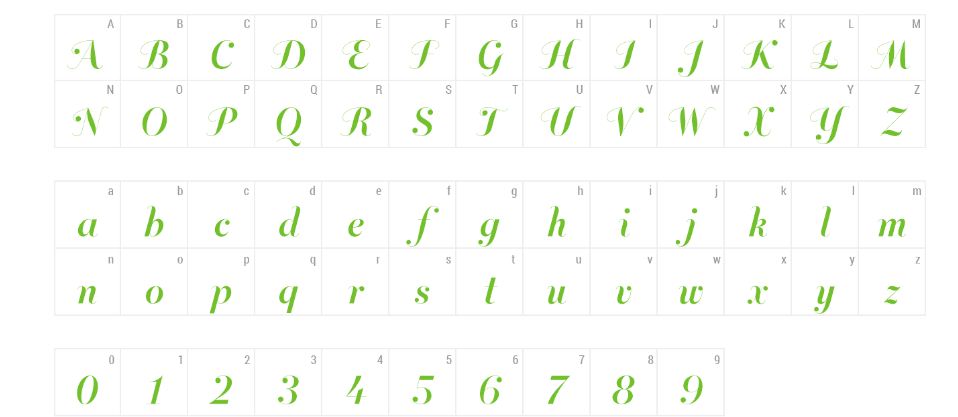 Don Quixote
This font style is named after the novel Don Quixote and comes with a classic look. If you want a different style font, you can go for this one.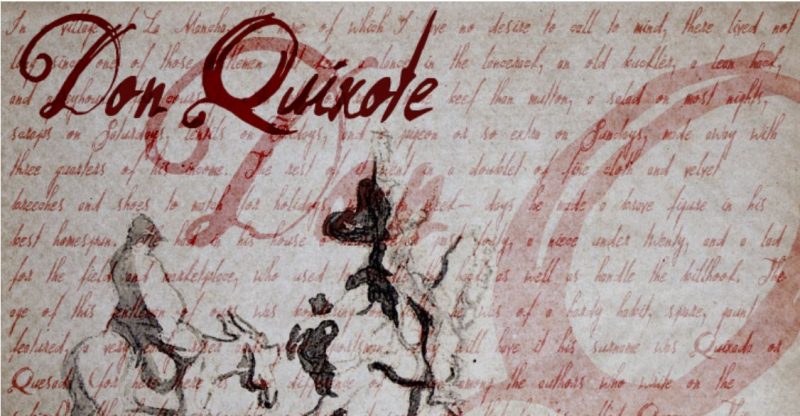 The above-listed script font designs can be used on any website and for any design to enhance the visual appeal to the next level. Which one did you like the most?
Let us know in the comments below!