Are you looking for the best Canva alternatives to create high-quality images? We have listed some of the best options we have at the moment.
Canva is a tool that helps you create visually appealing graphics. You can use this to create distinct websites with intriguing graphics and interfaces.
You can use Canva for all different types of graphics such as the featured image for your blog post, an ad banner, social media graphics, and others.
The ability of Canva to help you produce infographics makes it an ideal option for your use as well. But while Canva can be useful, there are many alternatives to Canva that deserve to be explored just as well.
These alternatives are very unique and useful, but you should at least compare them with one another to get a clear idea of what may work the best for your use.
Each of these Canva alternatives will be appropriate for when you're aiming to find a tool that lets you produce visually striking websites and layouts.
Take a look at these tools if you ever need extra help with finding a way to make your work more intriguing to the average audience.
Top Canva Alternatives for Graphic Designers
---
Design Wizard
Design Wizard is one of the most popular and widely used graphic design platforms. If you are looking for the best Canva alternatives, you must have a look at Design Wizard.
The tool is easy to use, and even a complete newbie user can create an eye-catching design with Design Wizard.
Be it your social media images, greeting card, wedding invitation, birthday card or YouTube channel art, you can create almost all kinds of design using this tool.
There are a number of ready designs to choose from in every category so that you don't have to start from scratch, you can select any of the design templates and edit it as per your requirement.
The team behind Design Wizard makes it a comprehensive solution for the designs to help them find all kinds of design options. All the categories are further divided into subcategories to match your requirements perfectly.
If you look at the social media design options they are further divided for different social media platforms because the requirement for each platform is different as far as the dimensions are concerned.
So, overall Design Wizard is one of the top Canva alternatives that you can use for your project.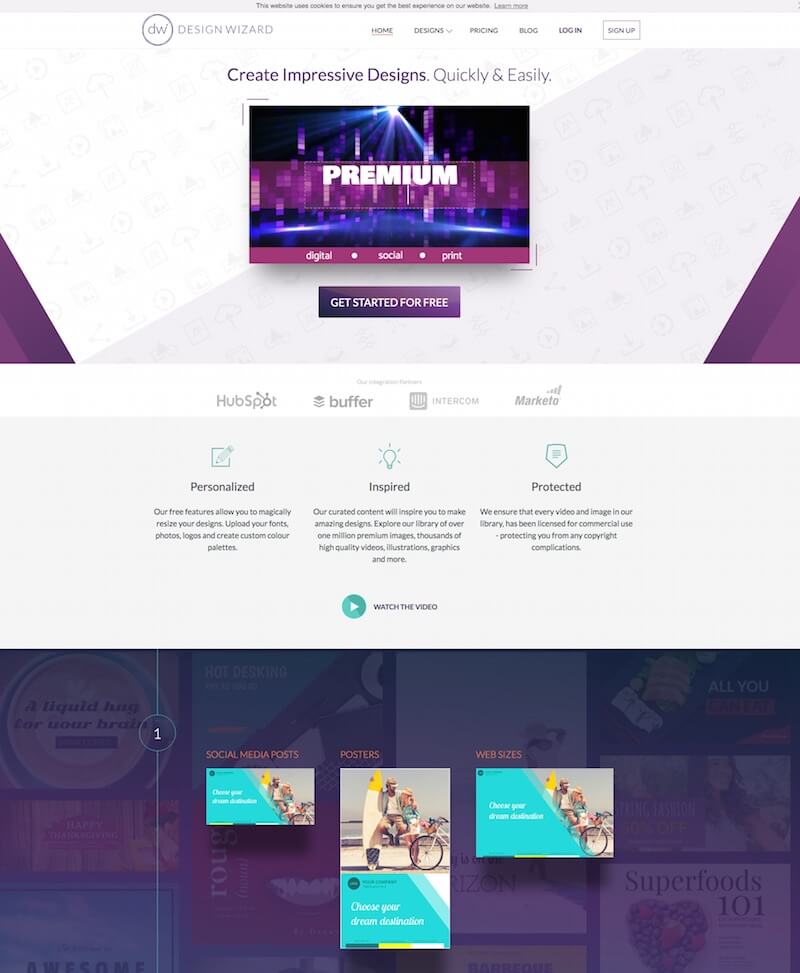 Easil
You can use Easil as the first choice for your needs. Easil is a convenient tool that offers a design that helps you keep your templates from being harder to follow than necessary.
Easil works with a drag-and-drop layout that is easy to follow. The design provides a simple arrangement that adds a good touch for your use.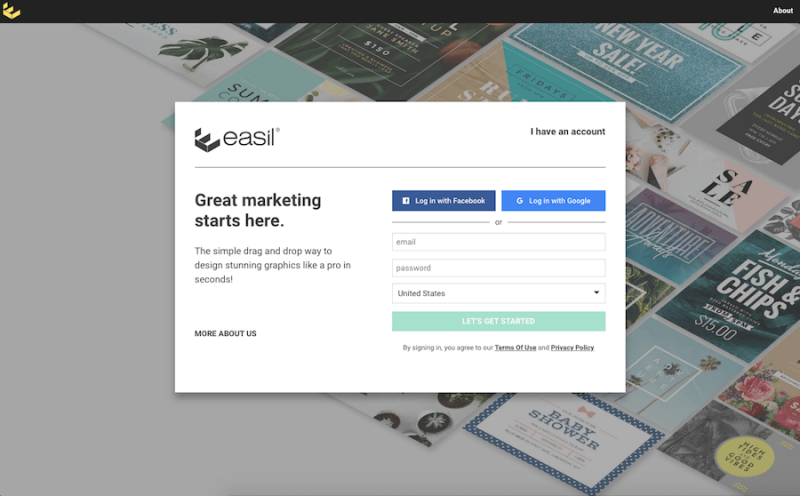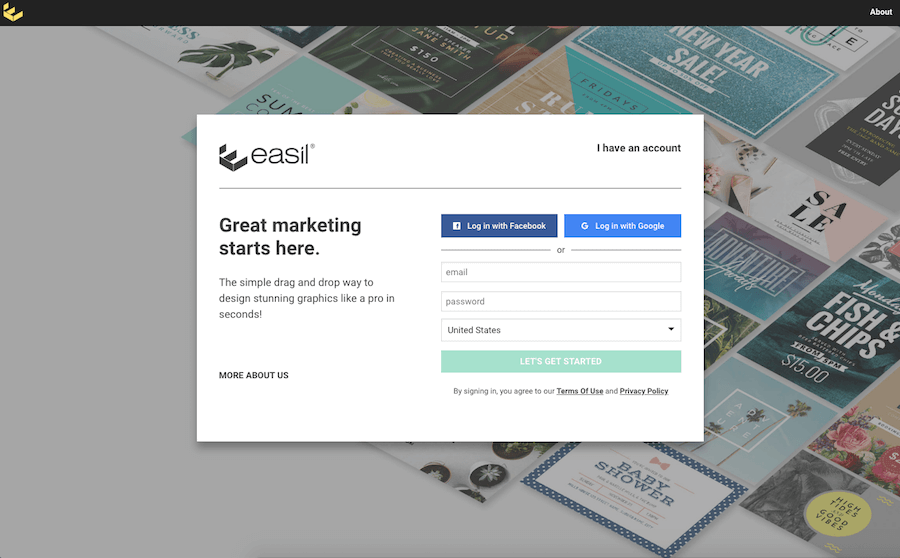 DesignBold
Create the boldest designs possible with the appropriately-named DesignBold tool. You can produce customized color palettes and download transparent PNG files to make your work more visible.
DesignBold offers an extensive number of stock photos that you can use for your site as well. These photos come from the DepositPhotos library of stock images. So, if you are looking for the top Canva alternatives, this is certainly a good option for you.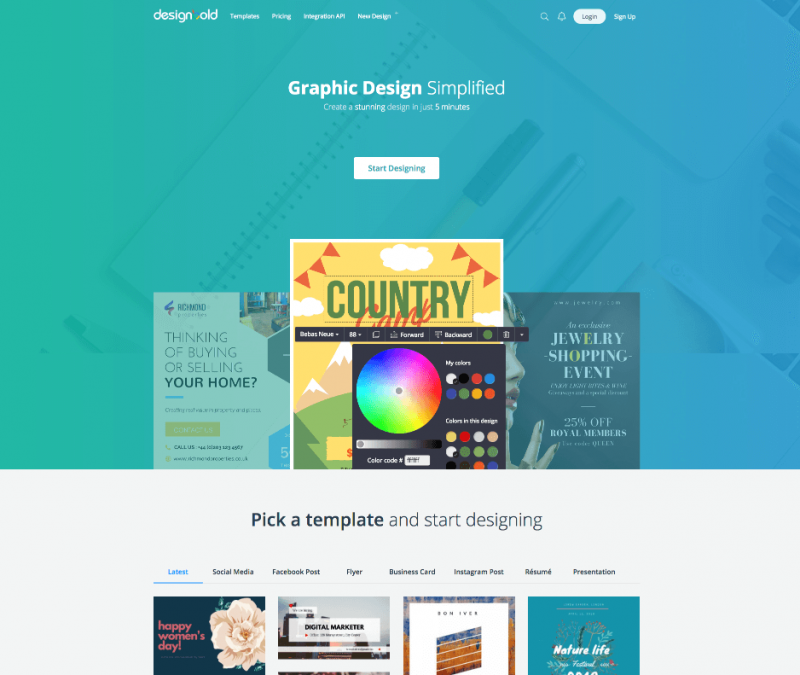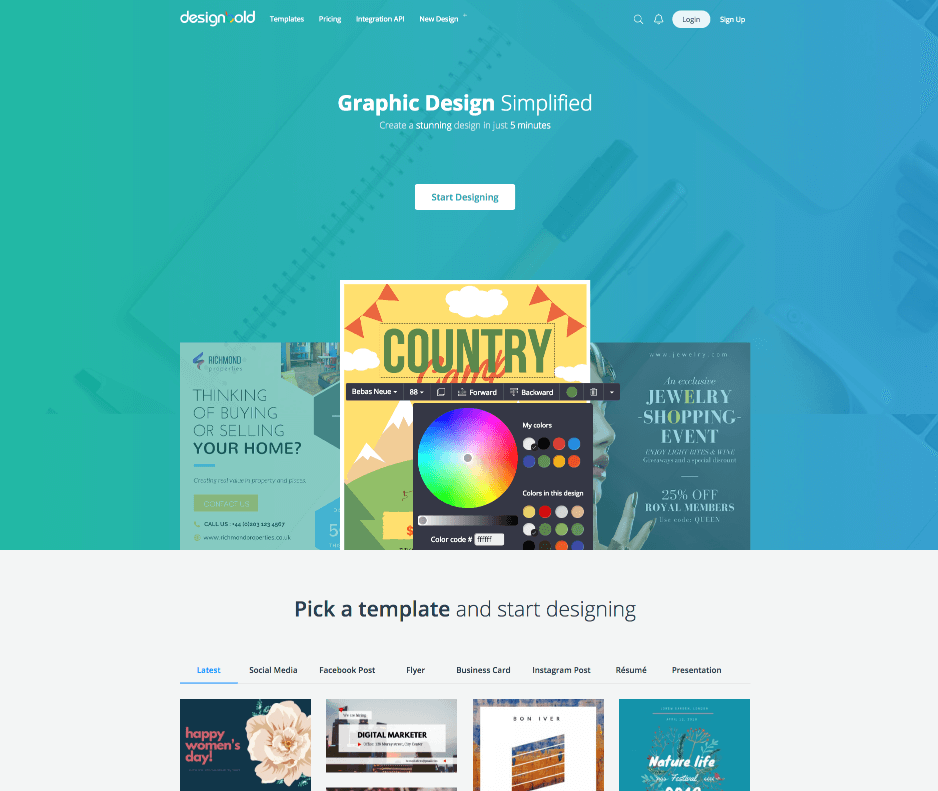 Fotor
The interface on Fotor is somewhat similar to what you'd get off of Canva. You can select your dimensions on Fotor through different text and graphics image interfaces.
You can produce many designs that work for your specific requirements. You can also choose from many templates on the site, or you can produce a customized option that might be more intriguing for your space.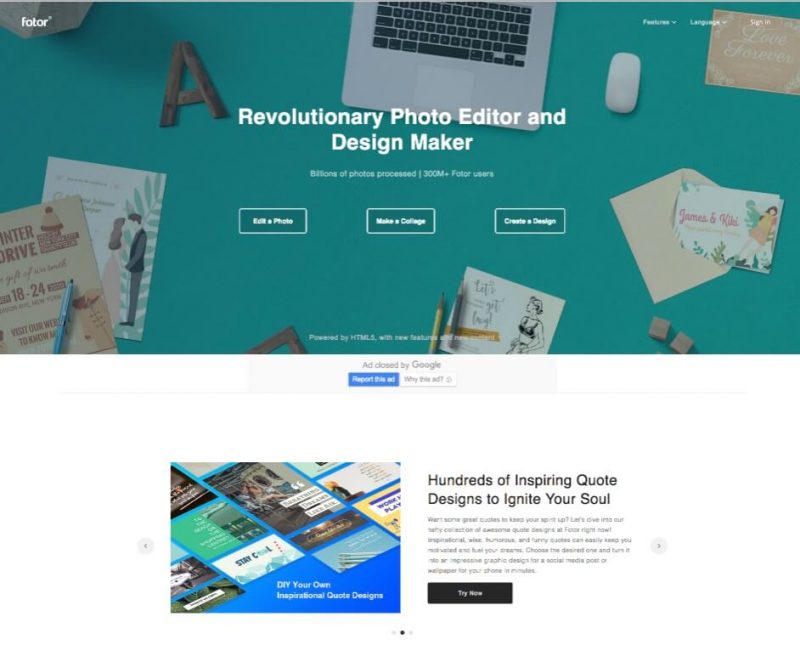 Crello
The free Crello tool is made mainly for editing images and photos. But the most important part of using Crello here is that the tool helps with producing distinct quality functions for your page.
These include animated GIFs and infographic features. You can also produce interactive features on your graphics that respond to things people do when they click on their spots.
The convenience of what Crello has to offer for your site makes it a helpful choice for managing your design work.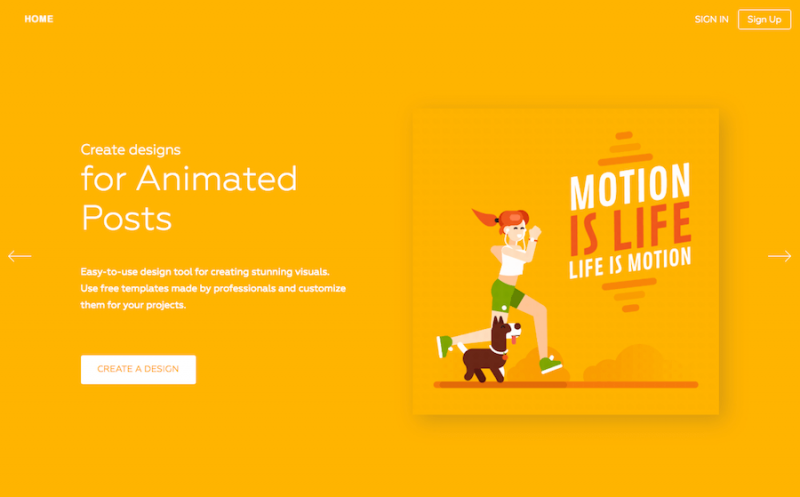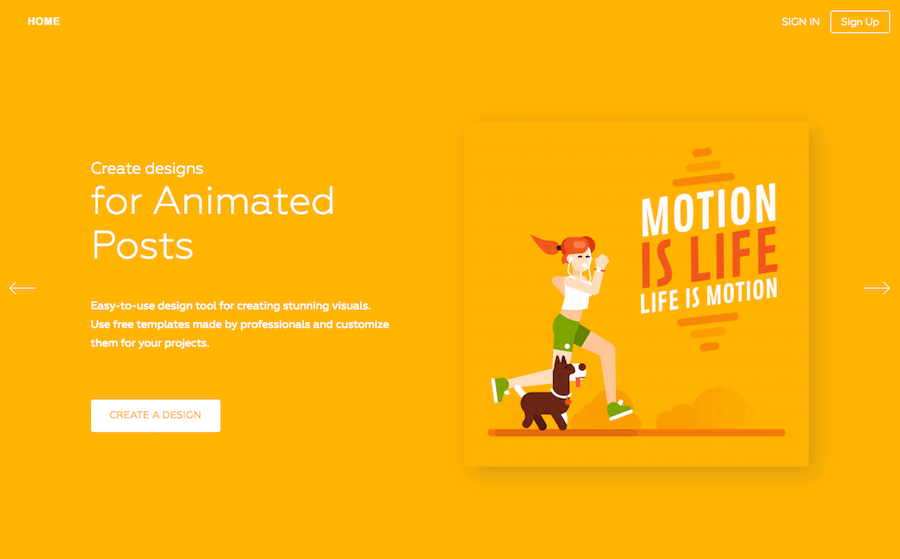 Snappa
You don't need Photoshop to make Snappa work for you. You only need a web browser and an account with Snappa. You'll choose the perfect image dimensions for your work and then plan out a pre-made template.
Hundreds of thousands of free stock photos are available through Snappa. Each of these can be added to your site as you wish. You can resize them and edit these to your liking as well.
The extended variety of images you can work with through Snappa make for a tool unlike anything else you might explore. You can also use the resizing agent on Snappa to adjust an image based on the display screen that you want to material to appear on.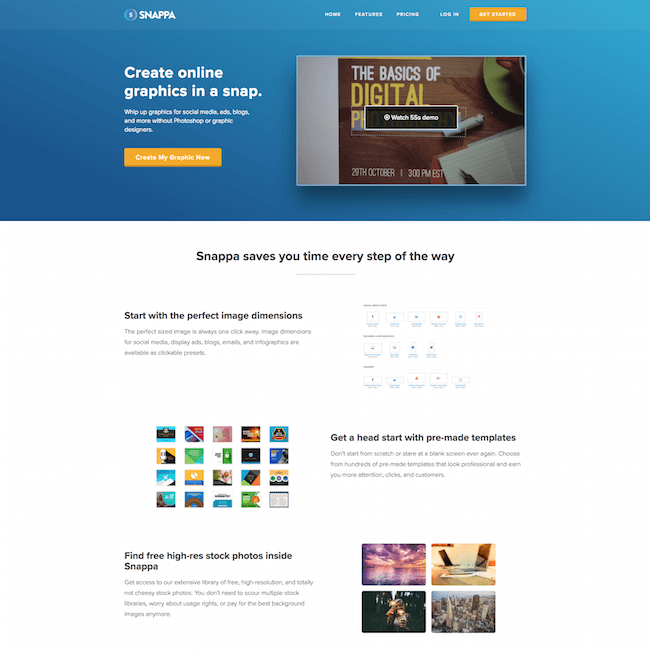 PicMonkey Canva Alternative
Another tool that works for photo designs and editing needs, PicMonkey is a choice that isn't hard to follow. You can use basic and advanced settings for your photo edits, including adjustments to erase unwanted features and effects setups.
The assorted variety of templates provided by PicMonkey for your needs produces something appealing for your needs. The designs let you produce collages for social media posts or for business layouts.
You can also use PicMonkey for every major photo file. You could even move images directly from a camera on your page through PicMonkey, thus reducing the work or stress that comes with trying to produce a page.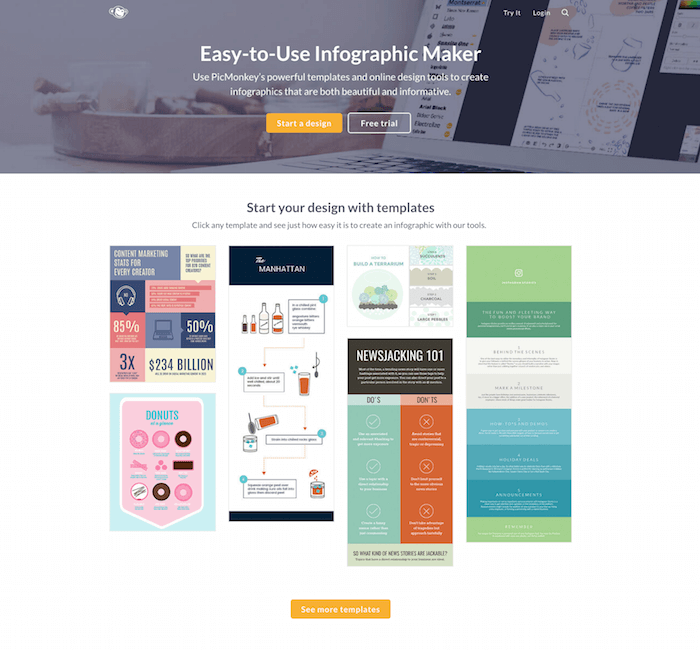 Adobe Spark As Canva Alternative
Adobe Spark is one of the many tools that Adobe makes for all to utilize. Spark lets you create graphics in moments, but it is also made to be simple.
The problem with many Adobe tools is that they are often complicated to use. Photoshop, Illustrator, and InDesign are all challenging tools to use in particular. But Spark simplifies the approach, something that makes this different from other Adobe solutions.
Spark lets you control many branding and animation effects. The simple text resizing function and the theme control layouts provides you with more support for many designs.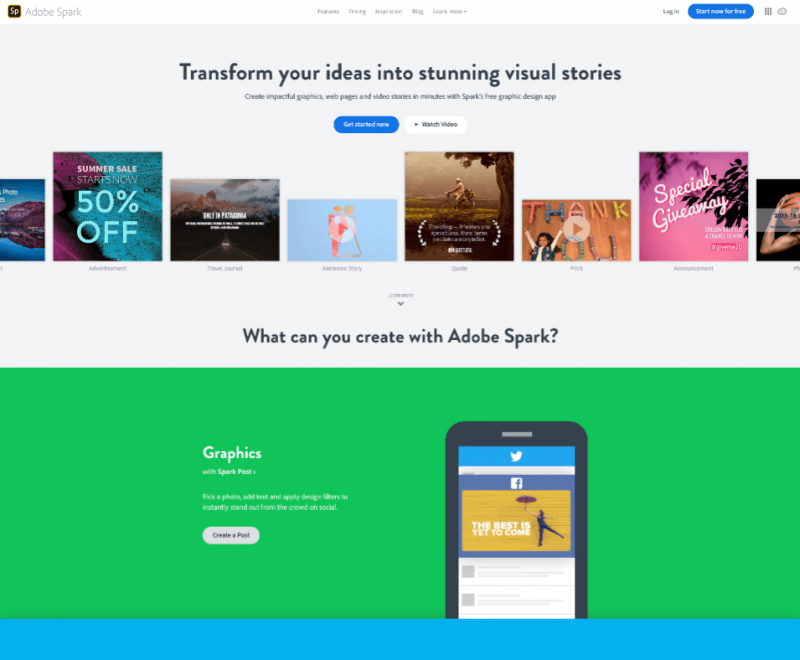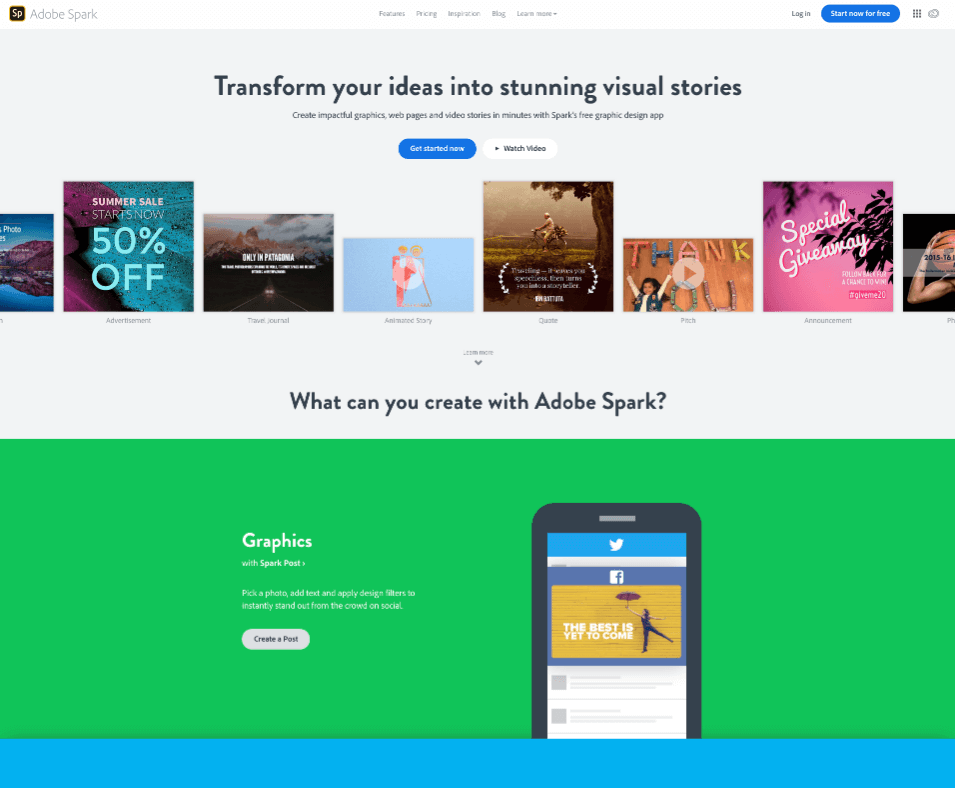 Pablo
Designers who want to make the most out of their social media posts should see how Pablo works. Pablo is a tool from Buffer that helps you produce unique images and graphics to make your social media posts stick out.
Pablo helps you produce images that may be formatted into sizes appropriate for display on select social media outlets. These include images that may be formatted for small photo displays.
You can also use your Buffer queue to schedule your posts from Pablo. The Pablo tool links to the Buffer system to let you plan out how you're going to release photos and how they may be customized as those images are made ready for the public to use.
The sensible arrangement used by Buffer gives you extra control over the work you're planning out.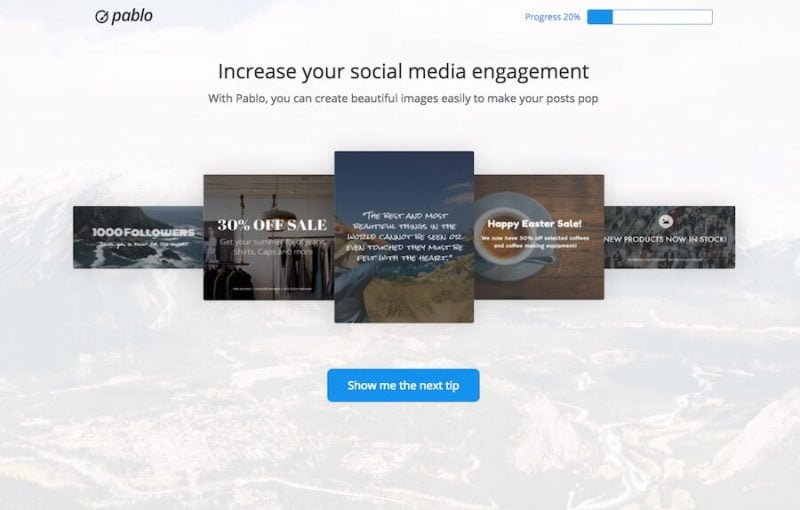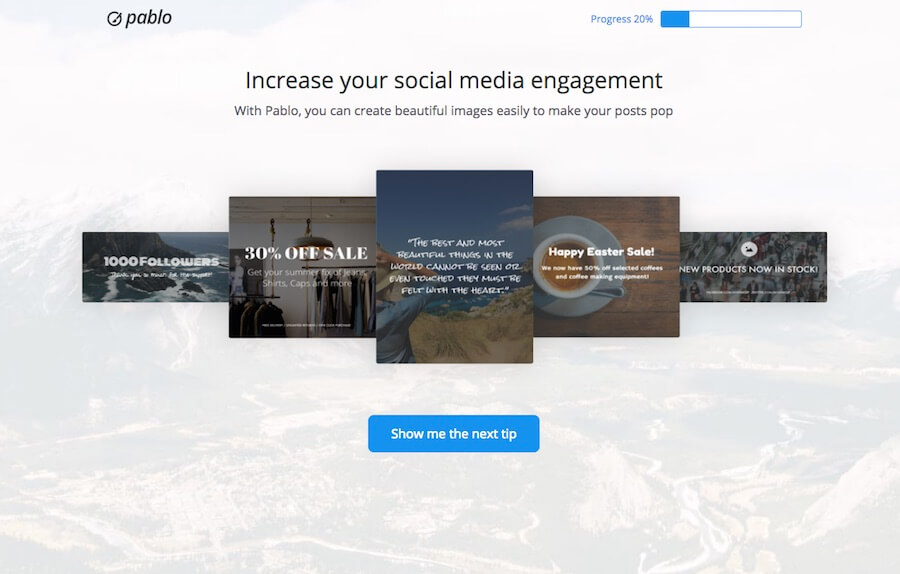 Desygner
Your last option is made mainly with mobile devices in mind. Desygner works on many devices, but this is best for iOS and Android use. The lightweight body of Desygner makes it an attractive choice for your programming requirements.
You can use the same account to get access to your data on Desygner whether you're on a mobile device or a larger computer.
The mobile version is best for how you can take photos and then edit them right away. Even better, those images can be forwarded to your website in a few minutes.
You only need a bit to load the image up, but what's even better is that you can get everything you use accentuated with royalty-free resources to spice up space.
You can use one of the millions of free images on the site, not to mention one of the thousands of many icons and shapes for your display use. The assortment of fonts and pre-made banners helps too.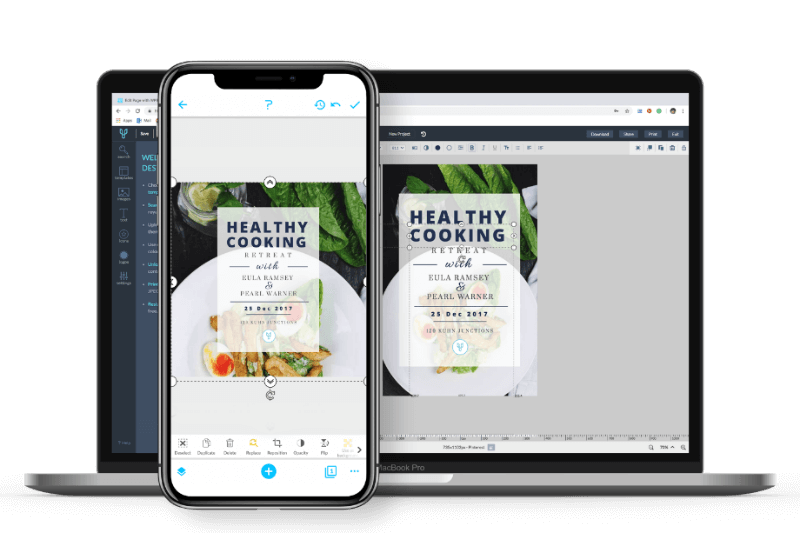 Stencil As Canva Alternative
Compile sites for your needs with ease with Stencil. The design of Stencil works with many functions in mind, including support for TypeScript tools and one-way data binding assistance.
The lazy-loading feature also makes it easier for you to arrange components and make them work to your liking. The rendering functionality used by Stencil also adds a good arrangement for managing your data without being complex or rough.
You can benefit from Stencil quite well when you're aiming to find a tool that is sensible for use.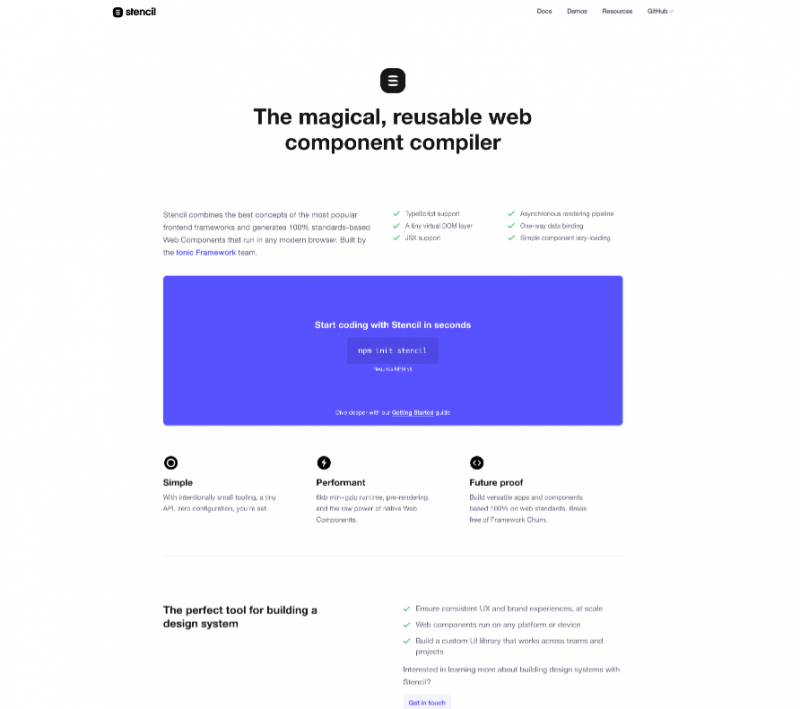 More Canva Alternatives
---
Adobe PhotoShop
Adobe Photoshop needs no introduction. One of the most widely used tools by creatives, you can change things around as far as designing is concerned using PhotoShop.
However, there is a learning curve to use PhotoShop the proper way. Tools like Canva don't really need any experience or technical knowledge but PhotoShop does.
Here is a list of top PhotoShop alternatives if you are looking for more tools in a similar line.
GIMP
The official tool for the GNU Image Manipulation Program, GIMP is another option to design high-quality images for your project.
This is open-source software that you can download and change according to your needs if you have the required technical expertise.
Visme
If you use Canva to create infographics for your business, Visme is another great tool for you to create high-quality engaging infographics.
The tool offers you hundreds of ready to use templates that you can use to get started quickly.
If you start an infographic from scratch and look around for different elements to create your infographic, the process is going to take time. However, with Visme, you will find everything in one place.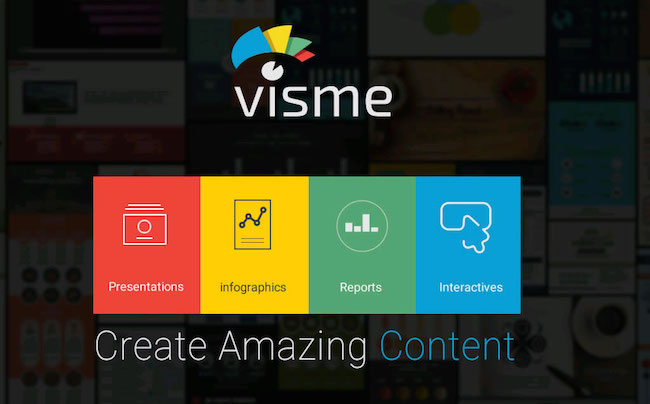 Be Funky
A cloud-based platform for the creatives to create high-quality images, collage one the go.
Be Funky is a simple tool to use, just drop in your image that you wish to edit and get started.
This tool offers you beautiful brushes and all the tools that you will need to fine-tune your image to make it perfect.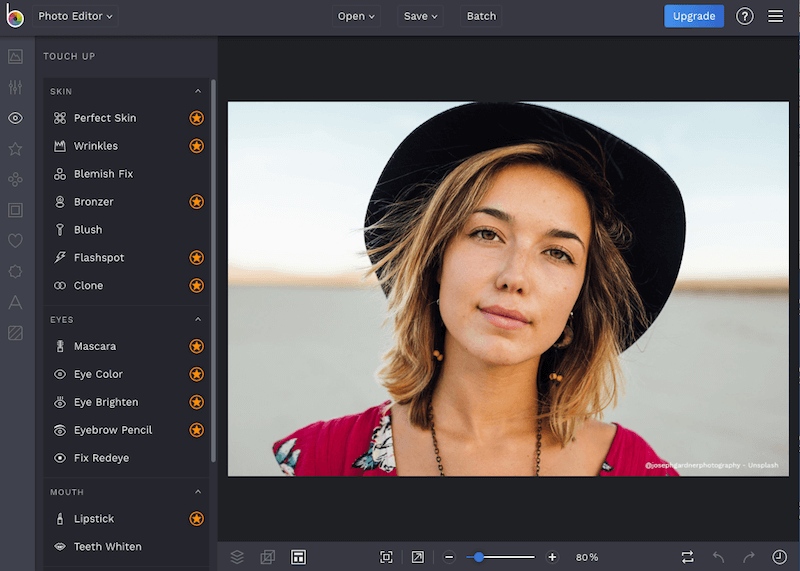 Luminar 4
Luminar 4 is a high quality, popular photo editing tool that you can download and use offline. If you use a platform like Canva, you will need the internet connection all the time, but not in the case of Luminar 4.
You can use this tool as a standalone tool or you can plugin it with tools like Adobe Photoshop. So, if you are working on a project that needs high-quality photos Luminar 4 is a great tool to use.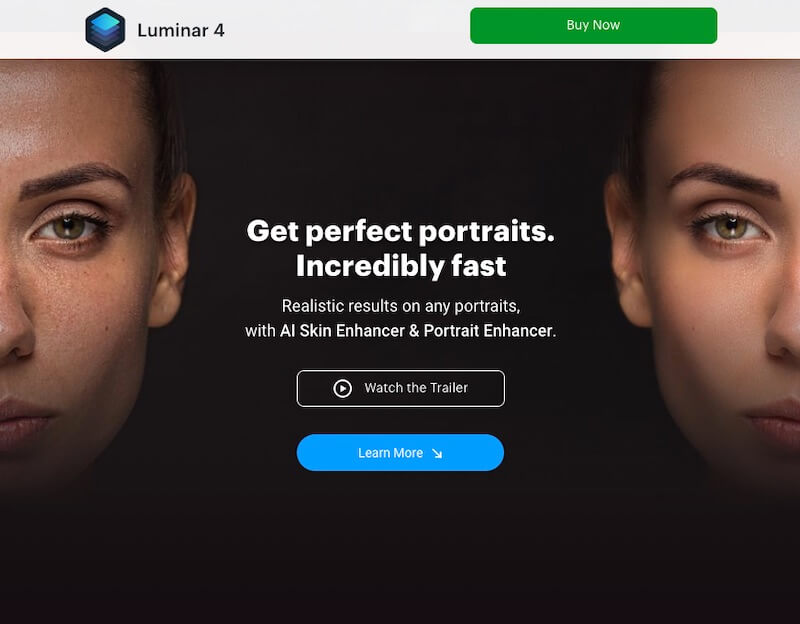 Gravit
Gravit is another very professional tool to edit your photos or create photos. This tool is available for all platforms such as Mac, Windows, and others.
Another advantage is that you can use the tool both online as well as offline. It is good for amateur users as well as professionals.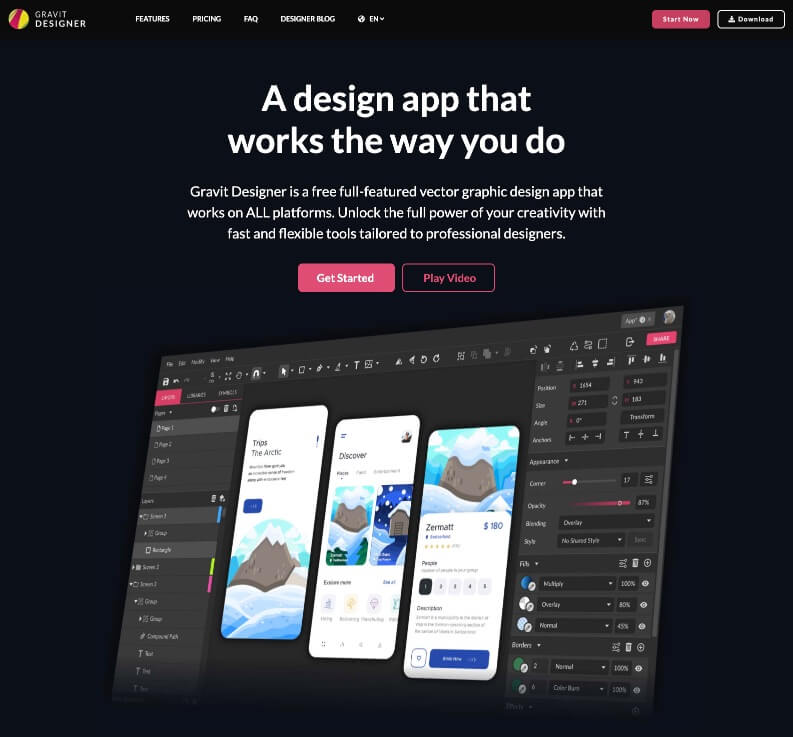 FAQs About Canva
01. What is Canva?
Canva is a graphic design tool. You can create images for your social media channels, your blog post or for any other purpose using Canva.
Canva offers you a variety of templates with perfect dimensions for the various platforms such as Instagram, Facebook, Twitter, Pinterest, banner ad design, presentation, website graphics, etc.
02. Is Canva Free?
Canva offers you both free and premium options to select from. The free version of Canva is good enough for bloggers and marketers.
03. Are Canva Templates Free?
Canva offers both free as well as premium templates to select from. You can also upload your own image and use it for your design.
04. Do I Need Any Technical Knowledge to Use Canva?
No, you don't need any technical knowledge to use Canva. It is a newbie-friendly tool that is perfect for professional designers as well.
05. Do I need to Download Any Software?
No, you don't need to download any software to use Canva. Just go to Canva.com and signup to start using the tool online.
06. Which Alternative is Better Than Canva?
Canva is the most popular tool among bloggers and marketers. However, if you are looking for the best alternative to Canva, you can check this list of alternatives.
Final Word
These Canva alternatives are helpful for when you're aiming to make the most out of your work. You have many intriguing choices to see, but it helps for you to notice how well these options may work in various ways.
You've got to notice what is available for your use when finding something right for your needs.