Visual content, especially images, is one of the most popular ways to share information online with others, if not the most popular.
From students to working professionals, from travel bloggers to MNCs; everyone is using images to inform and engage their audience.
If you're a blogger, you will relate to the struggle of finding and creating professional-looking images for your blog as well as Social Media handles. The struggle is quite real as among so many photo editing platforms, finding the one that suits your needs can become difficult.
Travel bloggers may prefer a photo editor that enhances the look of their images. On the other hand, Digital Marketers may like photo editing tools that allow them to add text and other elements to their images.
Well, no matter what your requirement is, there are plenty of professional photo editors available online that can give you the required output in minutes.
Here is a list of 10 free photo editors that can help you create professional-looking images:

Best Free Photo Editing Tools & Softwares
01

. Picasa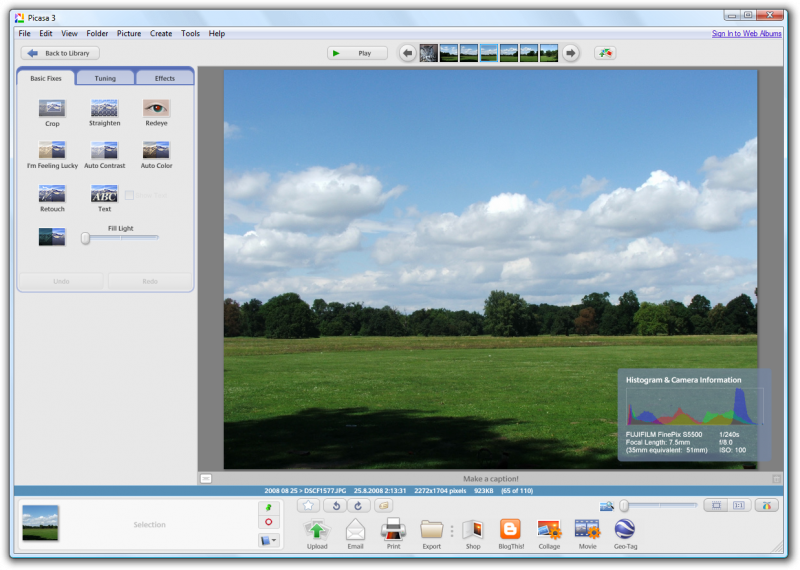 Picasa is a photo editing software by Google. Along with being a quick and easy alternative for default photo viewers, it offers a wide range of image editing options such as the blur effect, red-eye detection, and much more.
In a recent update, the software also lets you share your edited images on Google Plus and tagging your friends in them.
Please Note: Though you can use this tool by downloading the old versions of the software from places like Softonic Google is not updating this product anymore, so you can choose any of the products listed below if you don't wish to use Picasa.
Available for Download: MAC, Windows
02

. Pixlr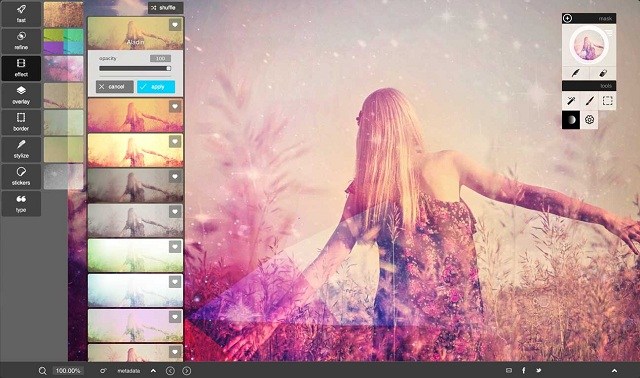 A famous online photo editor developed by Autodesk, Pixlr comes as a desktop and mobile app too. This easy-to-install and easy-to-use platform let you add text, effects and other useful customizations to your images with a professional outlook.
Pixlr is free to download application with all basic features and also allows the user to purchase a pro version for using advanced features such as an influence panel, masking, etc.
Availability: Windows, Mac, Android, and IOS
03

. Paint.net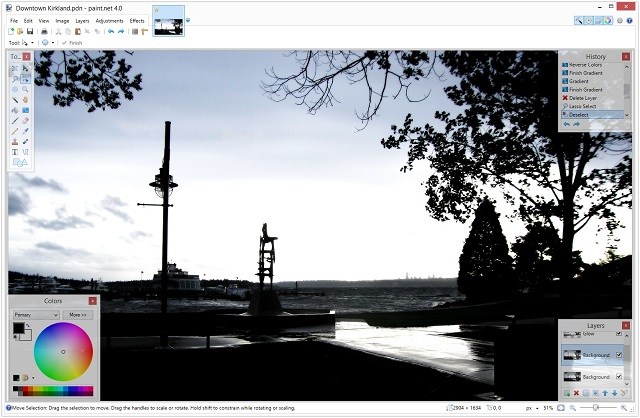 Paint.net is a professional tool that lets you do enhanced photo editing in a hassle-free manner. Don't confuse it with the Microsoft Paint that you have been using since you were little.
Paint.net is an innovative alternative for users who want basic-level photo editing but with more advanced features than basic paint.
The editor works flawlessly with Windows computers and offers highly efficient photo editing including red-eye removal, layer support, blurring, distortion, noise, and sharpening.
Initially designed as a free alternative to Microsoft Paint, Paint.net has won awards from PC world and several others.
Availability: Windows
04

. Inkscape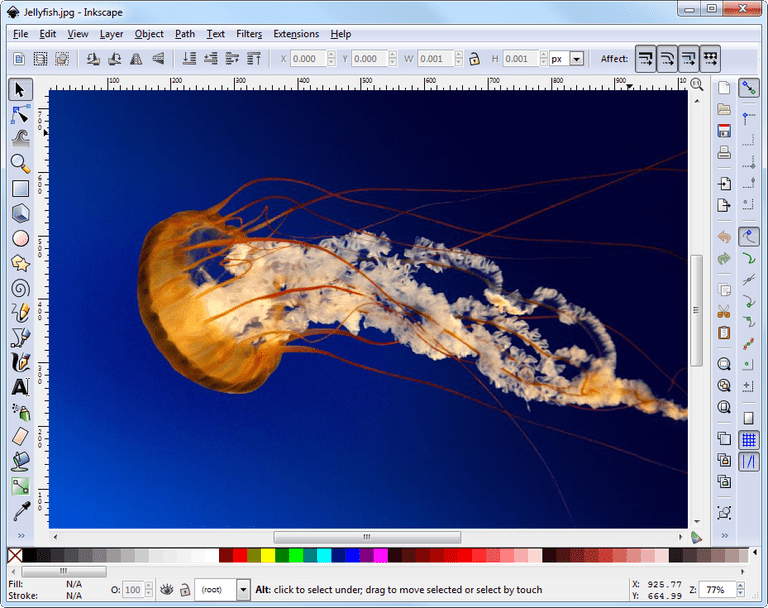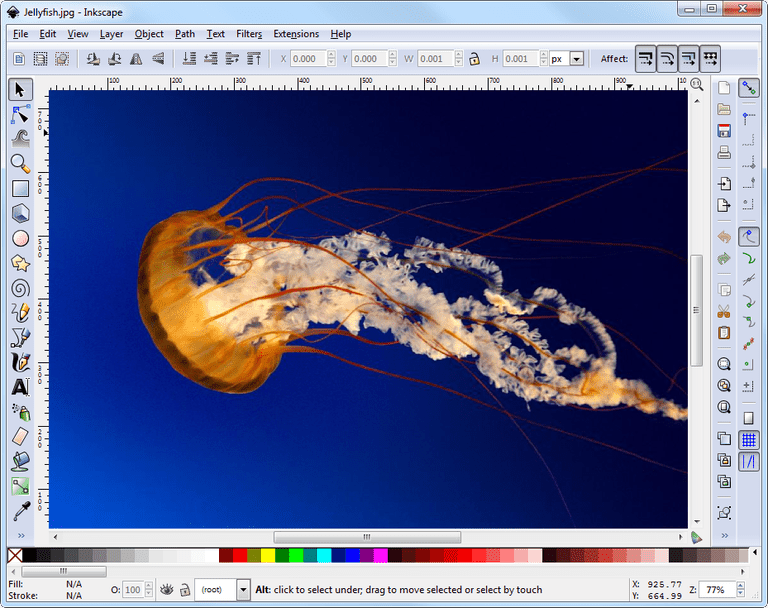 Power-packed with features, Inkscape is a multiuse photo editor available for Windows, Linux, and Mac. It supports hundreds of file types for importing as well as saving images.
Initially, the user interface of Inkscape may seem messy because of its numerous features; but it can be easily learned and used even by beginners.
Download Inkscape here
Availability: Windows, Linux, and Mac
05

. GIMP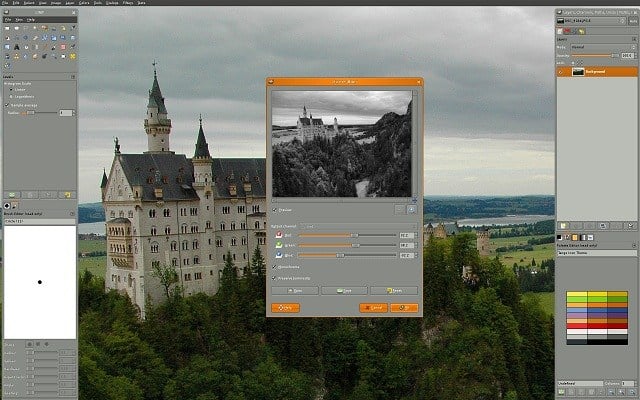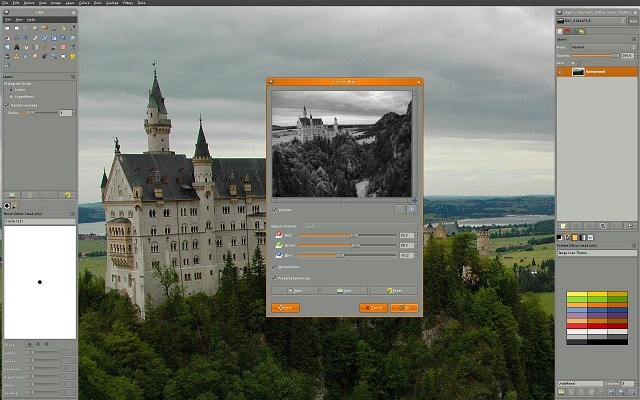 A highly professional yet user-friendly tool, GIMP offers high-level photo editing options such as one-click retouch, choosing layouts, GIMP plugins, and much more.
It is an open-source platform enabling its users to get an enhanced photo editing experience along with a community for support and clearing doubts. GIMP can be downloaded for free on Windows, Linux, and Mac.
Availability: Windows, Mac, Linux
06

. BeFunky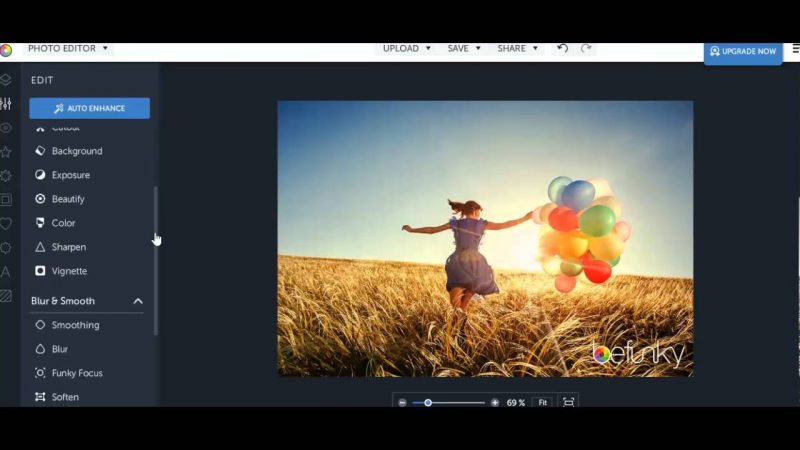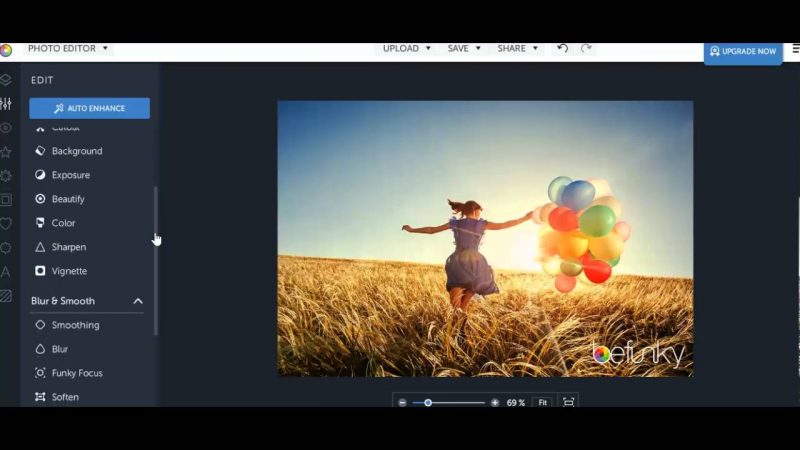 Have you ever come across the hassle of finding a good tool for resizing and compressing your images? Well, most people have, but the results may not always be satisfactory.
Although there are many tools available online for doing it, most of them provide low-quality output without actually compressing the size of the image. And that is where BeFunky can come to the rescue!
A feature-packed online photo editor, BeFunky lets you edit, customize, compress, resize, touch up and transform your images into professional-looking images. You can import images from your Computer, Webcam, Facebook and even Dropbox to edit them with BeFunky.
The easy-to-use online platform provides quick results with a great user experience.
Available: Online
07

. PhotoScape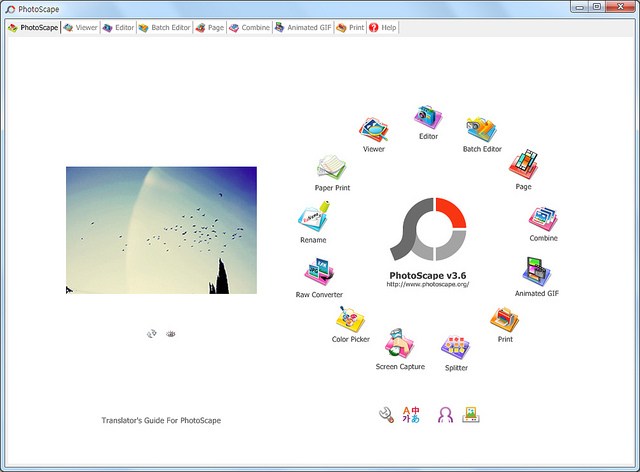 An issue that most people face while editing photos are that they get lost among so many editing options when all they need are a few basic features! PhotoScape enables you to access many useful features within a simple user interface.
The editor can be used as a photo viewer too along with being a powerful photo editor. Equipped with features like a batch editor, GIF creator, collage maker, etc., PhotoScape comes in both Windows and Mac (PhotoScape X).
Availability: Windows and Mac
08

. PicMonkey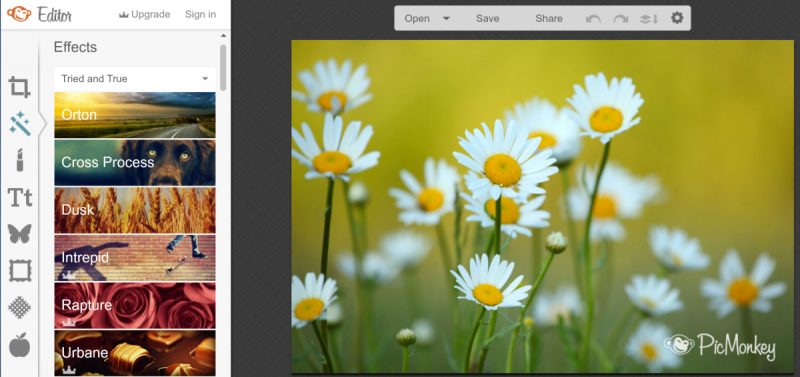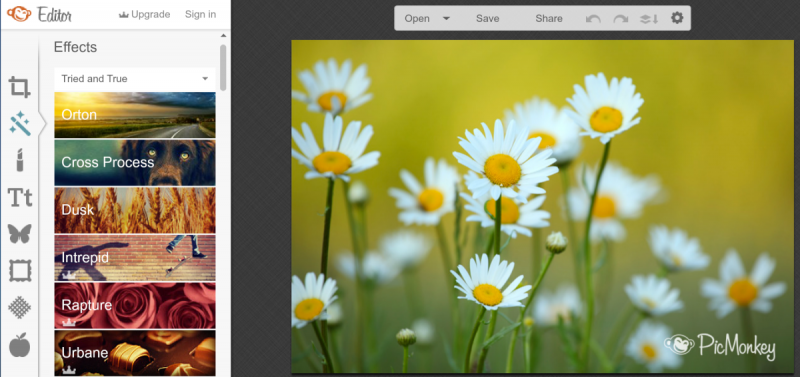 Designed with a simple user interface, PicMonkey is a famous online photo editor. With features ranging from Touch up, designing, collages, and editing, PicMonkey helps you edit your photos as per your expertise and requirements.
The platform offers a wide range of filters and effects for your images including some advanced features like blemish fix, spray tan, etc. You can import photos to be edited from your computer as well as Facebook.
Availability: Online
09

. SumoPaint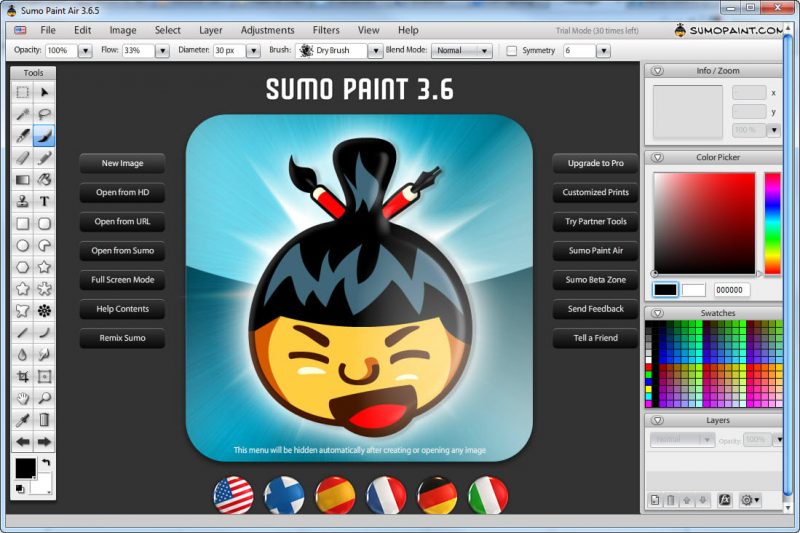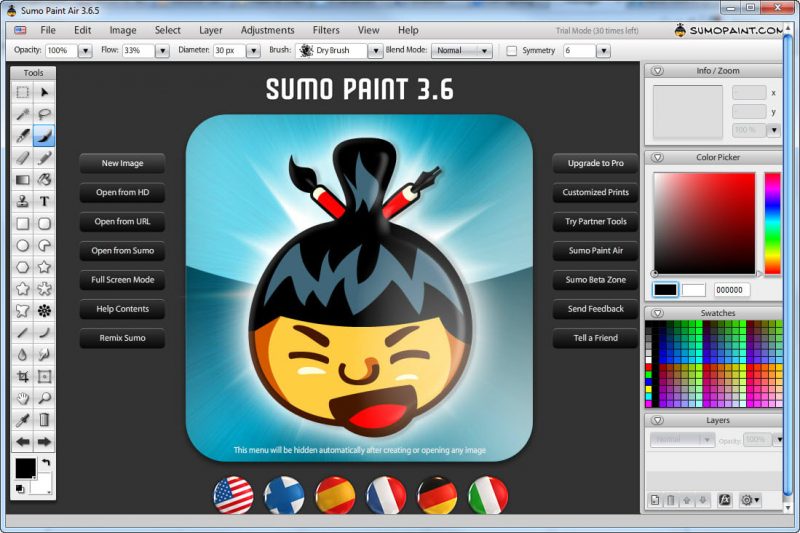 If you want a platform that offers Photoshop-style editing, then SumoPaint might just be the right tool for you. Designed with a user interface that is easy to learn for beginners, the online platform offers a wide range of advanced editing features like color picker, multiple window editing, and much more.
It offers a quick and easy user interface and provides almost everything that you would need to edit your photos. SumoPaint also comes with a pro version that offers additional features for 4 USD per month.
Available: Online
10

. Snappa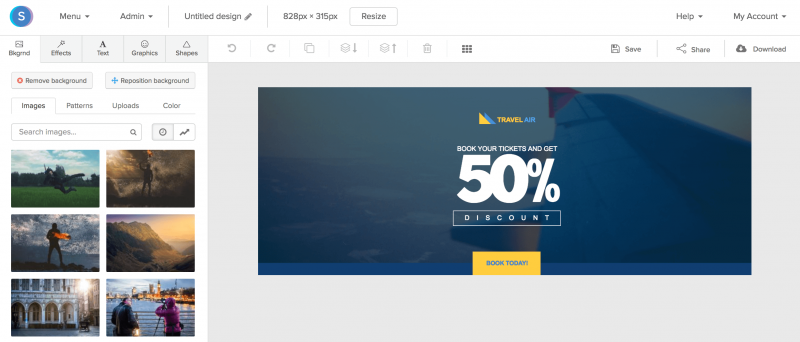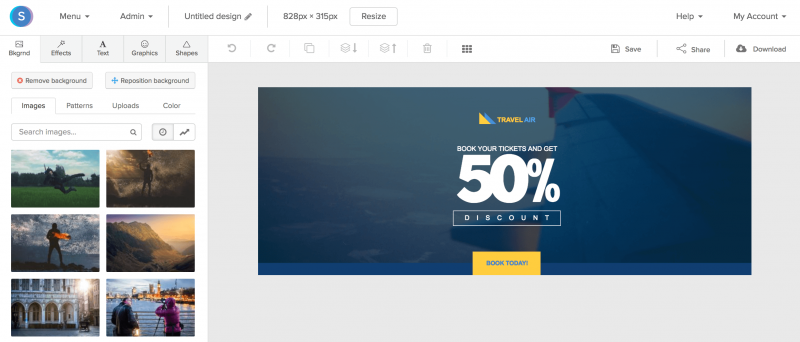 If you want to create graphics for your blog posts, social media, and other digital platforms, then Snappa would do complete justice to that. It is one of the easiest-to-use online photo editing platforms with its drag-and-drop editor making editing fun and a quick task.
Snappa offers a large number of fonts, graphics and free stock images that you can use to customize your designs. The tool lets you download up to 5 images a month. It also offers a pro version with unlimited downloads that come for 10 US$ per month.
Available: Online
11

. Capture One
One of the most comprehensive photo editors on this list, Capture One offers all the features to help you take your photos to next level.
You will get different editing brushes to fine-tune your photos and target specific areas of your photo. It offers you different editing options to choose from, if you need to edit your photos quickly, you have the option to choose the speed edit option.
You get 30 days free trial option for the tool so that you can check it well before you go for a paid package.
12

. Fotor
Fotor is a popular photo editing and graphic design tool with over 450 million user base. You will get access to over 1 million stock photos and over 100k ready-to-use templates.
You will get access to amazing photo effects to improve the quality of your photo instantly. It offers you one-touch photo enhancement, background remover, resize, and crop images to your need.
Read our detailed review of Fotor to understand the product in a better way.
13

. Canva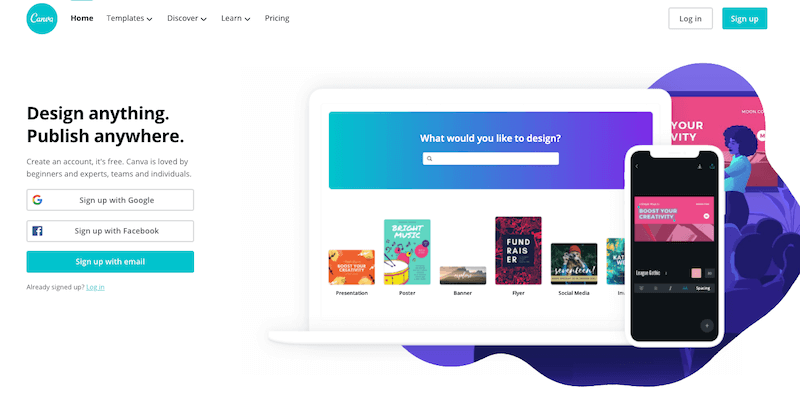 Canva is one of the most popular graphic design software that you can use to edit and enhance your photos by adding text, and other graphic details.
Canva is easy and simple to use. You can start with a free account and design your photos for social media, your blog or any other project that you need to.
Final Word
With the increasing popularity of visual content, the need for high-quality images is sure to increase. Various photo editors available online and offline come packed with features to provide a professional look to your images.
All you need to do is to choose the right one for your needs. A photo is indeed worth a thousand words; make yours count!