Instagram is one of the most popular social media platforms these days among general users as well as celebrities.
At the same time, it is a great platform for brands to promote products and reach out to a wider audience.
There are examples of brands that created million-dollar businesses by creating a big Instagram audience base and a strong brand image using the platform.
Here is an example of Foundr magazine, a digital media platform where they publish content around startups, and entrepreneurs. They also publish the magazine with interviews of top entrepreneurs from across the world.
When they started their business, they mainly focused on creating a strong Instagram presence and now with over 2 million followers, they receive thousands of traffic to their site from Instagram every month and many new business opportunities.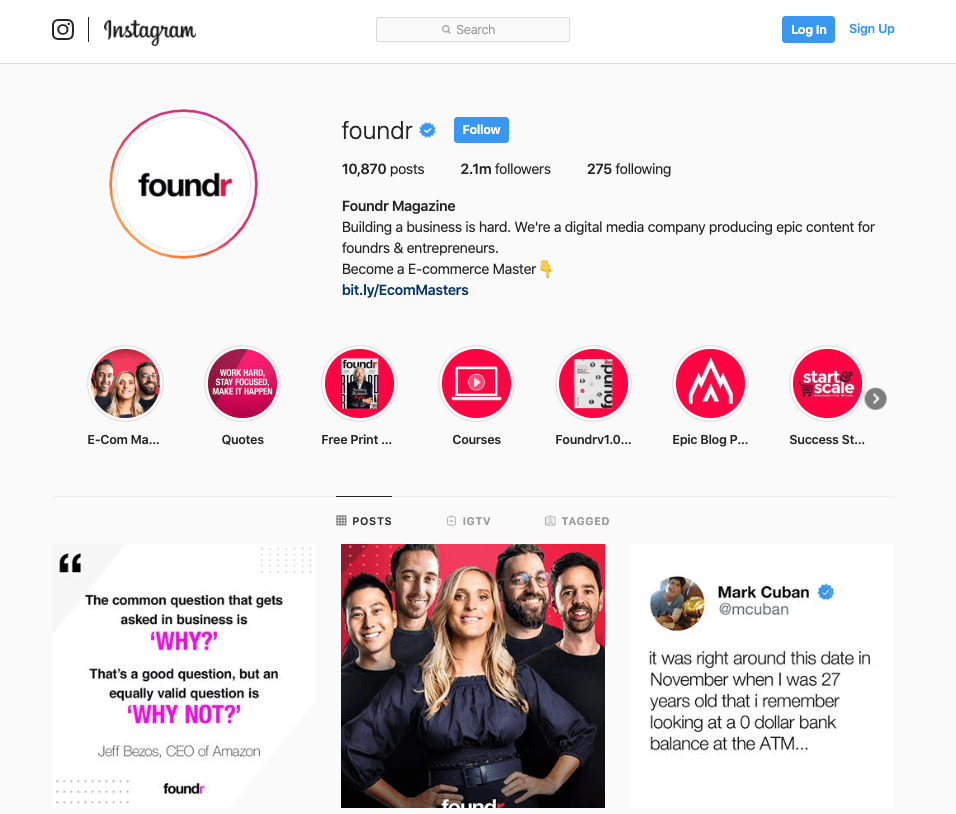 There are a number of services, platforms, and tools that can help you to increase your Instagram following on the internet.
If you want, you can start by looking at this platform to get some automatic Instagram likes. Though you should try increasing the likes and following naturally, it can certainly give you a much-needed boost.
Actionable Tips to Grow Instagram Following.
If you are still not using Instagram for your business, you missed out on so much.
Here we have shared some actionable tips on how you can use Instagram for your business promotion.
01

. Have Branded Theme
The first important thing you need to keep in mind is to make sure you are utilizing only one branded theme.
When it comes to social media, branding plays a crucial role. To grow quickly, make sure you follow just one branded theme. The business branding will also help to have better recognition and recall.
Now, how do you brand your Instagram sharing?
All the posts that you share on Instagram should follow the same color scheme that you use on your website. It should have the logo and all other elements that make your brand unique.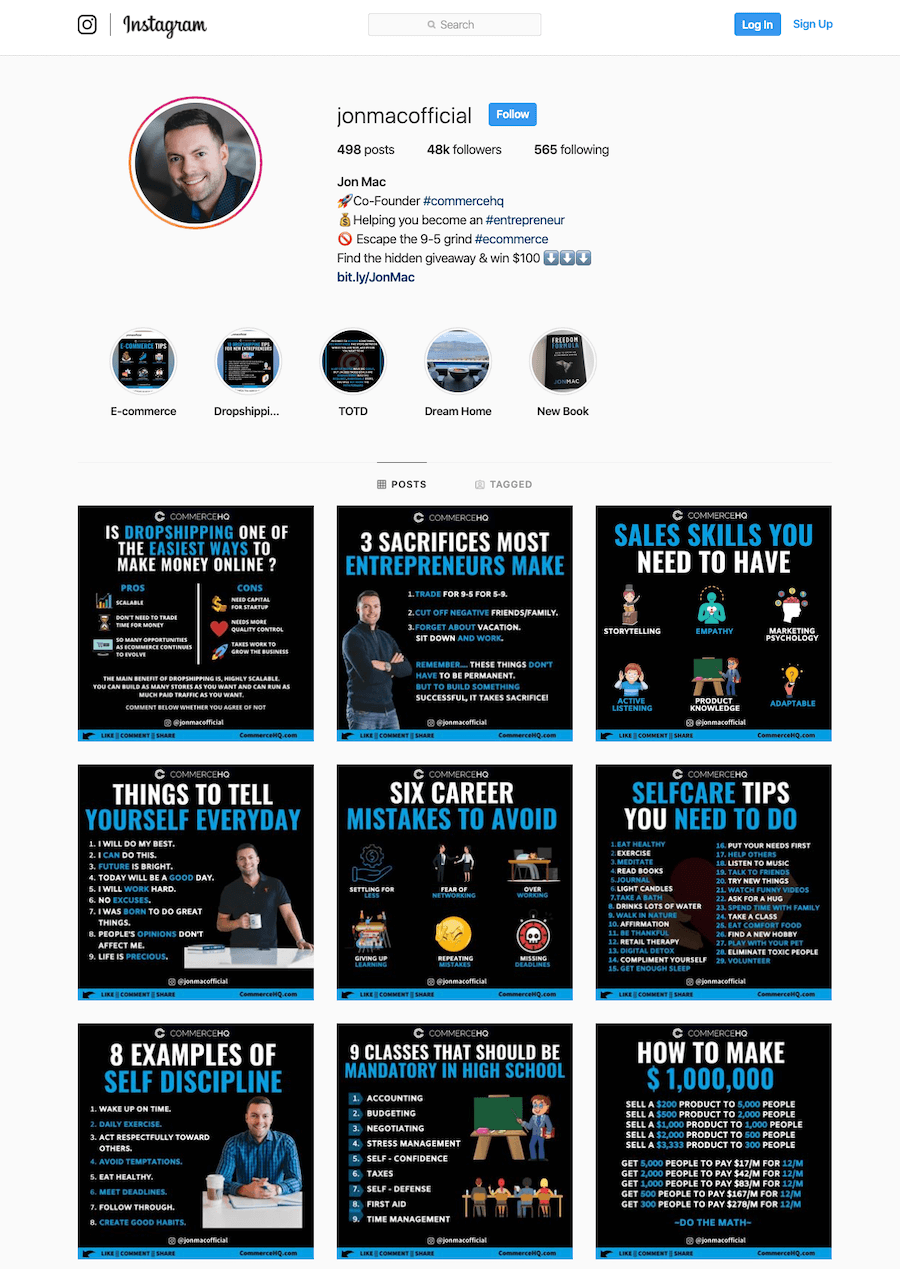 02

. Use The Right Tools & Apps
When you use Instagram just for your personal use, the official Instagram app is good enough. However, when you do it for your business, you will need the right apps and tools that will help you to grow your Instagram followers.
There are a number of top-quality Instagram apps that you can use to enhance your images, schedule your posts and do a number of things that will boost your overall Instagram marketing process and put it on the fast track.
Software like Buffer, Hootsuite, Canva, LinkTree are some of the popular options for Instagram marketing.
03

. Use Testimonials
When it comes to building a business online, testimonials play a crucial role.
Your audience is not interested in hearing what you say about your brand. Your audience is interested in seeing how other people react to your business brand.
You can ask for video testimonials from your customers and publish them on your Instagram business account.
Testimonials will not just help in social media platforms like Instagram, they will also help in landing pages, website homepages, advertisements, etc.
04

. Use Hashtags
No matter whether it is your business or personal Instagram account, hashtags can create a great impact on the engagement of your posts.
As we know, Instagram has set a limit of up to 30 hashtags, make sure to use them properly and make them relevant.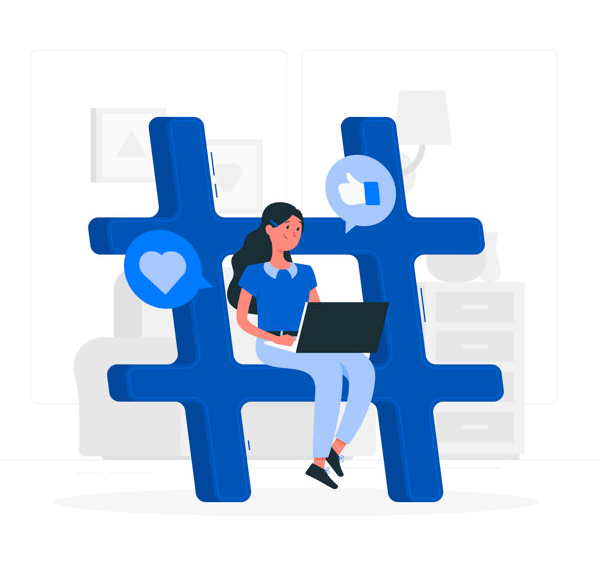 05

. Build Trust
Another important thing you need to keep in mind for business promotion using Instagram is building trust.
You can easily build trust when you have a problem-solving product or service to offer.
Before focusing on building trust, figure out how your product/service will help your audience.
06

. Include Trending Topics in Your Posts
One of the effective ways to grow the Instagram account faster is to include trending topics in the posts.
Creating content on trending topics will help you gain new followers and engagements faster.
Many new Instagram business accounts utilize this strategy for their business promotion.
07

. Contests & Giveaways
Arranging giveaways and contests is another great way of building an audience. Depending upon the business type you are in, you may arrange giveaways for similar items.
For example, if you are a bookseller and want to promote your business on Instagram, you can carry out giveaways on trending books.
08

. Video Content
Video content is really powerful on social media platforms like Instagram. Earlier, Instagram used to limit the video length to 1-minute.
At present, Instagram has brought IGTV which allows you to upload videos longer than one minute. And, don't just publish commercial video content also create informational video content.
09

. Leverage Stories
Instagram stories are big when it comes to capturing the attention of your audience. So, make use of it to grow your business.
Keep sharing stories related to your business regularly to engage your audience. If you are managing a business or a website related to food, you can create attractive stories related to food and so on.
You can also reach out to influencers to post stories related to your business.
10

. Create Smart Bio
Unlike all other social media platforms, Instagram allows only one link in the bio which is the biggest disadvantage for the business.
How do you drive a lot of traffic with just one link option?
Well, the answer is by creating a smart bio link. There are a number of services these days that give you the option to create a smart bio link that will act as a landing page for your important pages.
If you are managing an eCommerce site, you can include the landing page of the top-selling products so that when a user clicks on the bio link, it opens the landing page website including all the important pages on your site.
You can use tools like Buffer or SharemyInsights that come with the option to create a smart bio link landing page.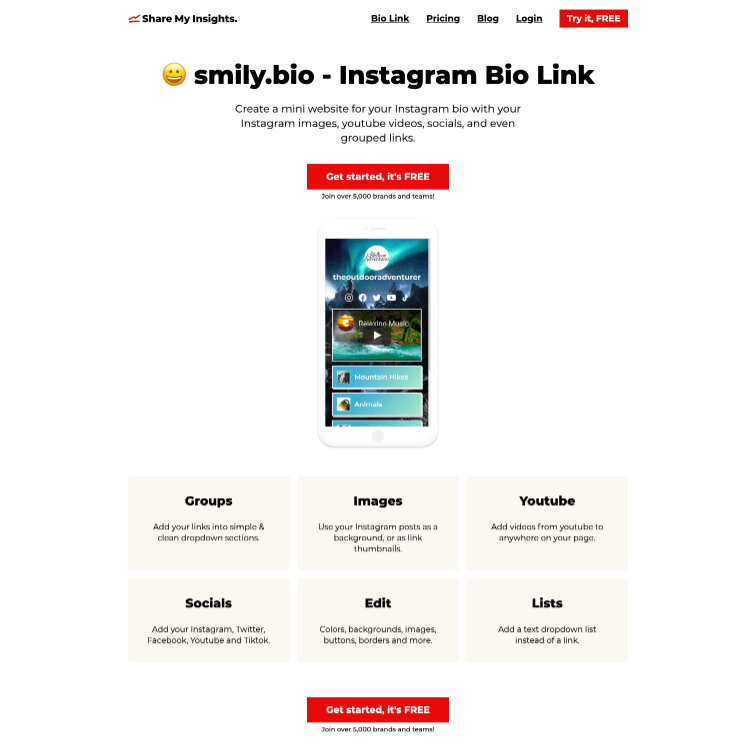 Final Word
This way you can promote your business via Instagram. Due to an increase in business accounts on Instagram, faster growth might seem difficult.
But, by following the above-listed tips, you can promote your business on Instagram.