Pinterest Apps & tools can help you to drive traffic to your business. Pinterest is considered one of the top sources of good-quality sticky traffic.
Unlike many other social media sites, where traffic disappears within a couple of minutes; Pinterest traffic keeps coming for months if any of your Pins go viral.
Businesses and marketers can take advantage of social media platforms like Pinterest to connect with their target audience, and existing customers and drive traffic.
However, constantly managing social media accounts can get quite hectic for even experienced digital marketers.
Luckily, we are here to help you out with Pinterest app recommendations that you can try out to save time and market your content more effectively. If you use Tumblr to drive traffic to your business, we have published an article about the top Tumblr apps as well, I'm sure that will be helpful for you.
Also, don't miss our detailed guide on Pinterest SEO which will help you to get started on the platform and optimize your account perfectly.
Top Pinterest Apps for Creative Marketing
---
Tailwind
While Pinterest is a great platform for the average social media user, online marketers need access to analytics tools and better profile management which the platform lacks.
This is where Tailwind steps in. The app is an all-in-one Pinterest management tool that comes with a massive number of analytics options that you can use to monitor your social media activity on the platform.
You will be able to compare your data with your competitors and see all trending pins, top repinners, and your top followers.
Just like Buffer, it is a paid service that starts at $10 a month with a free trial available.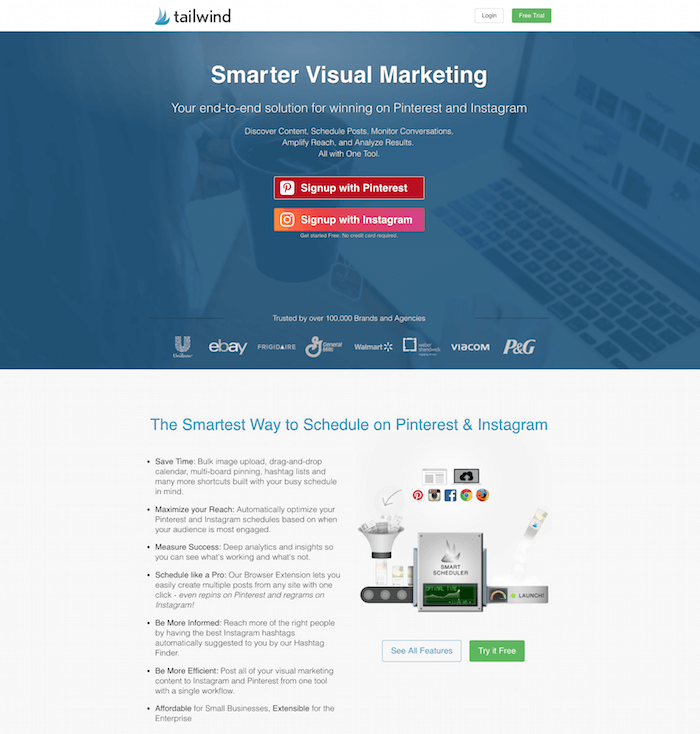 Pinterest Widget
Pinterest Widgets comes with a number of tools packed into one installation that allows you to integrate the social media platform into your company's website. There are five different widgets on offer to choose from, and they definitely come in handy.
The Pin It button allows you to pin things from your website to your Pinterest account while the Follow button widget allows your website's visitors to follow your Pinterest account with a single click.
You also have access to the Pin Widget to showcase one of your pins on your website. You can constantly update it to show your latest posts on the social media platform.
If you want to show off more pins you can choose the Profile or Board widgets to show up to 30 of your latest and favorite pins respectively.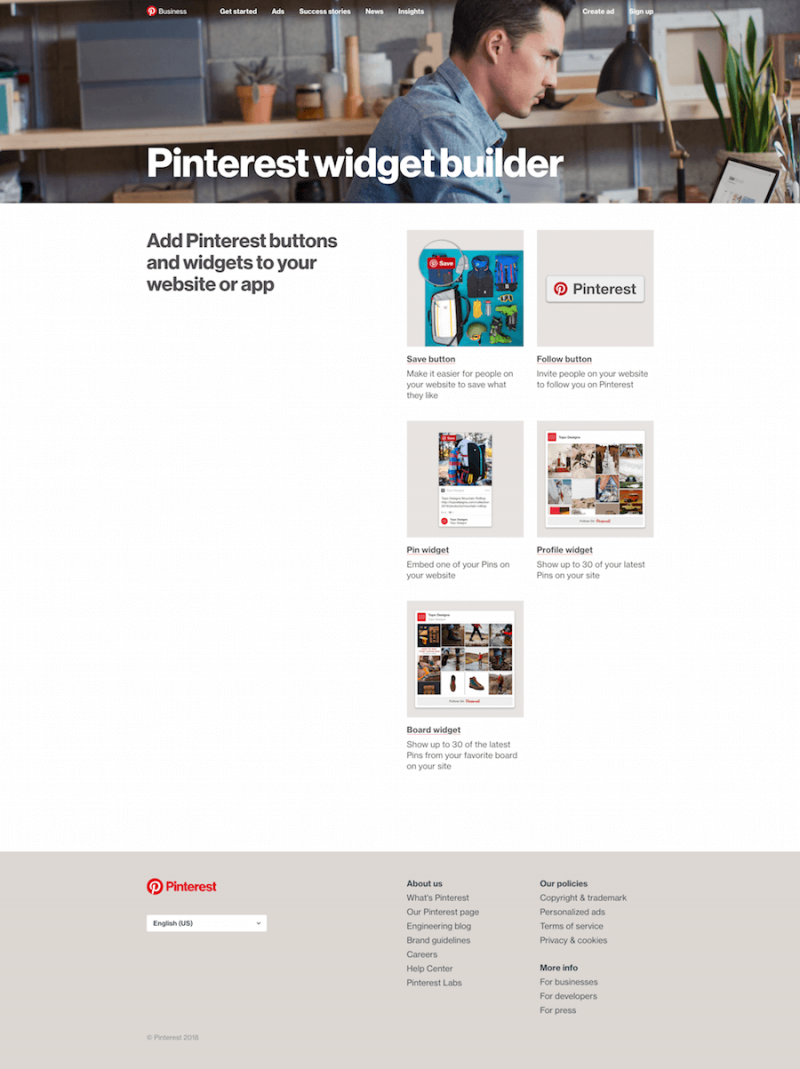 Stencil
Stencil is a similar tool to Canva that you can use to create great-looking images for your site. The tool is perfectly optimized and made newbie-friendly.
You don't have to be a designer to create beautiful images using this amazing tool. The only shortcoming of this tool is that there is a limitation on free images, it allows upto 10 free images a month.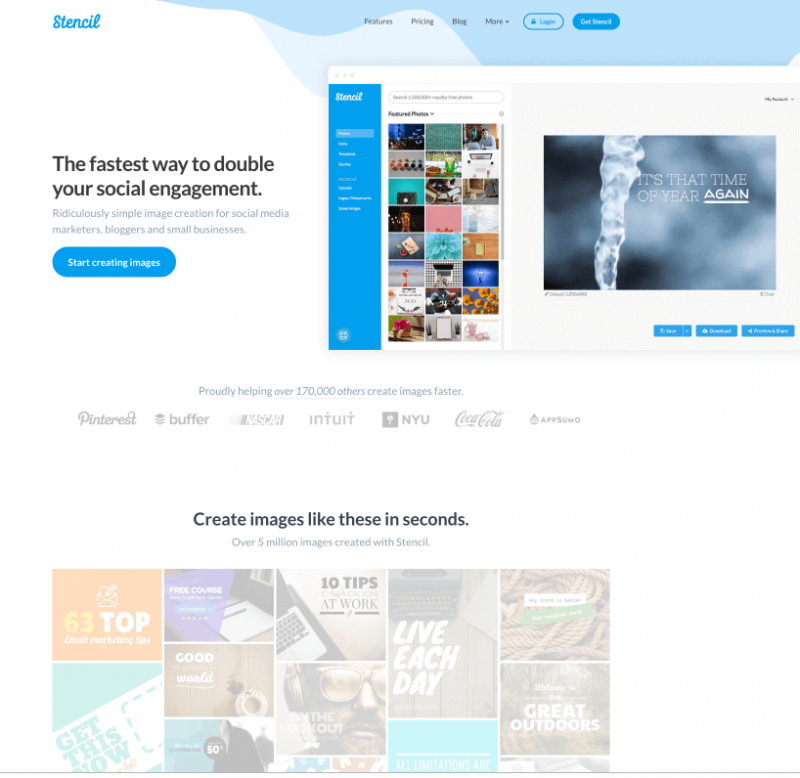 Pic Monkey
If you want to create professional pins with just about any image, text, or even a Spotify song you can try out the Pic Monkey app.
It is a perfect tool that can turn even a map location or a Twitter profile into a well-designed pin for your profile.
The images are built automatically, so you don't have to worry about intricate photo editing or anything of the sort. You can share the images directly to Pinterest using the app as well!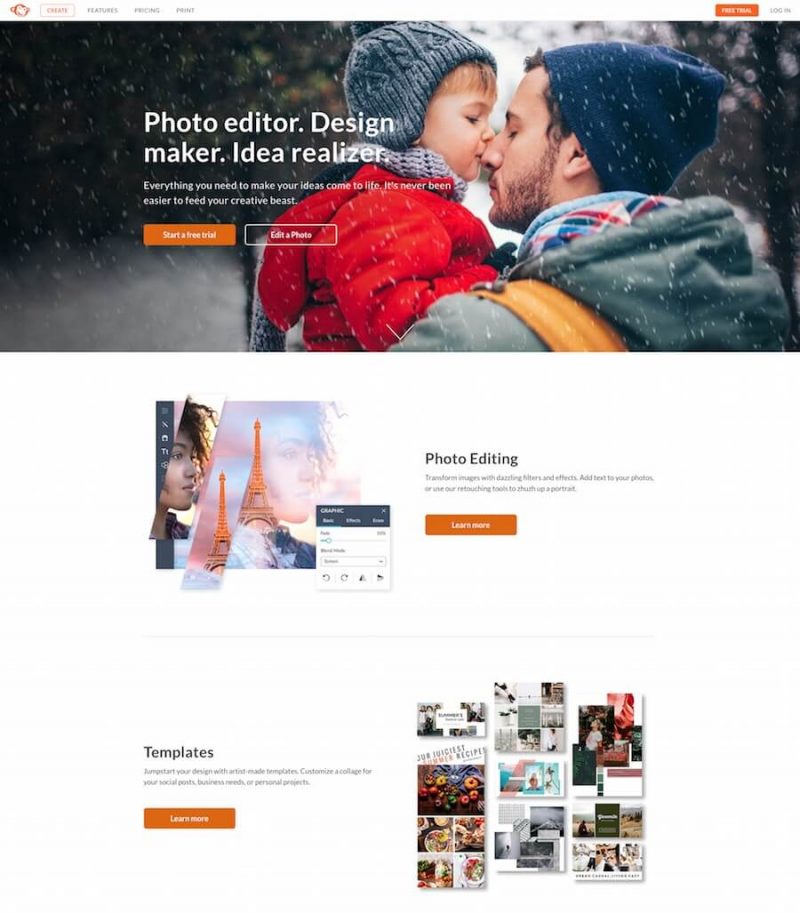 Canva
Canva is one of the most popular online image editing tools, and it offers Pinterest integration as well. You can fire up the app and choose from the number of different templates that are optimized for Pinterest, and if you are feeling lazy and don't want to make designs from scratch, there are a number of starter designs to choose from as well.
You automatically get access to a 2:3 aspect ratio template optimized for Pinterest to make it easy for you to create images.
If you are looking for more options like Canva, we have listed the best Canva alternatives here.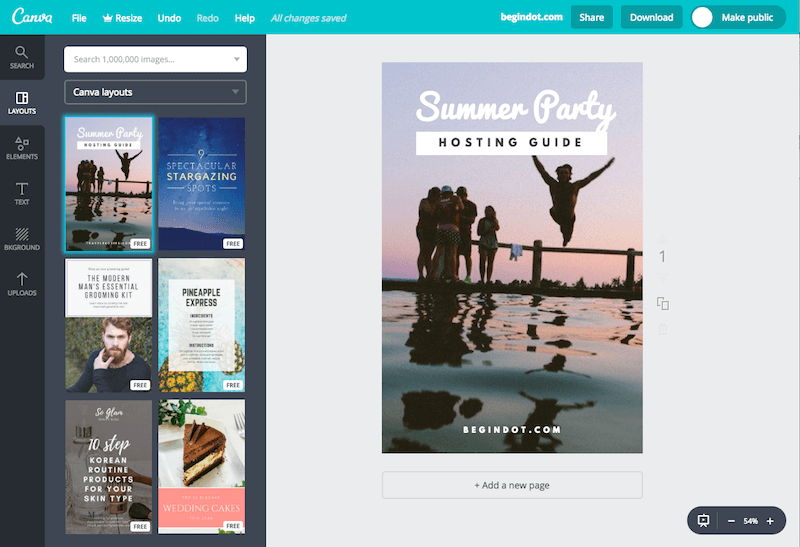 Sumome Image Sharer
SumoMe offers a wide range of website tools, and its image sharer is one of the handiest tools that a business owner or digital marketer can use.
You can create overlays on top of your social media images and share them with a number of social media platforms including Pinterest, Twitter, and Facebook.
The app is completely free, and you can use it to share any number of images.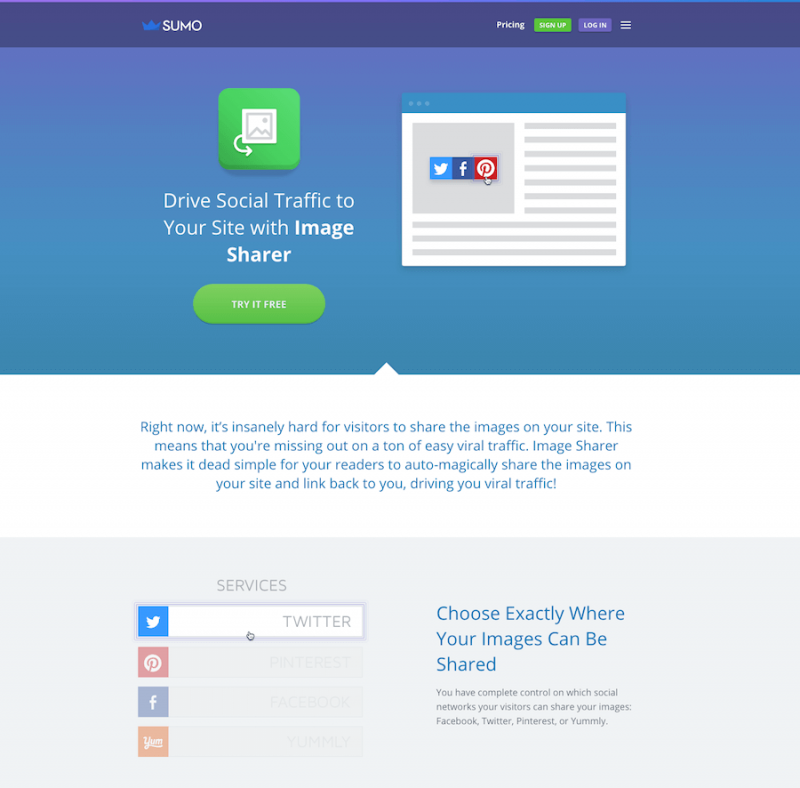 Loop88
If you are looking for an app that can connect you to Pinterest influencers, then Loop88 will get you covered.
Social media influencers have become crucial to digital marketing, and if you want people with a large number of followers and active audiences to see your content, then you can take advantage of the app and connect with influencers for marketing.
You will receive far more exposure than you could ever imagine, more re-pins, and also more followers whenever partnered influencers share your pins on their accounts.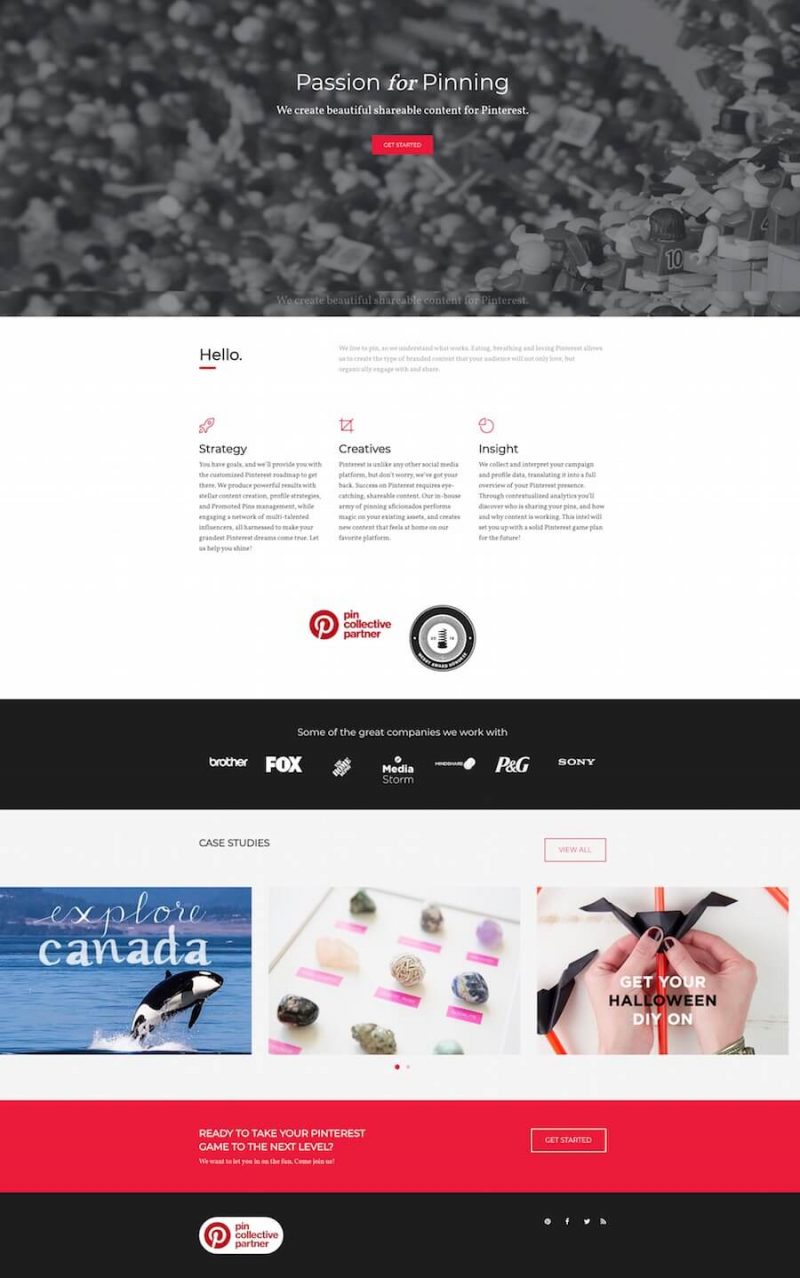 Woobox
Cross-promotion on different social media sites is an old and effective practice. Now, if you are planning to grow your Pinterest reach, you can promote your Pinterest profile on your Facebook brand page.
This tool makes it super simple for users to cross-promote their Pinterest account on any Facebook fan page.
The tool is simple and easy to use. All you have to do is to add the username of your Pinterest profile and the rest can be set easily.
You can showcase a single Pinterest Board or the entire account as per your requirement. The Woobox tool gives you a similar option to add other social profiles like Twitter, and Instagram on the Facebook fan page.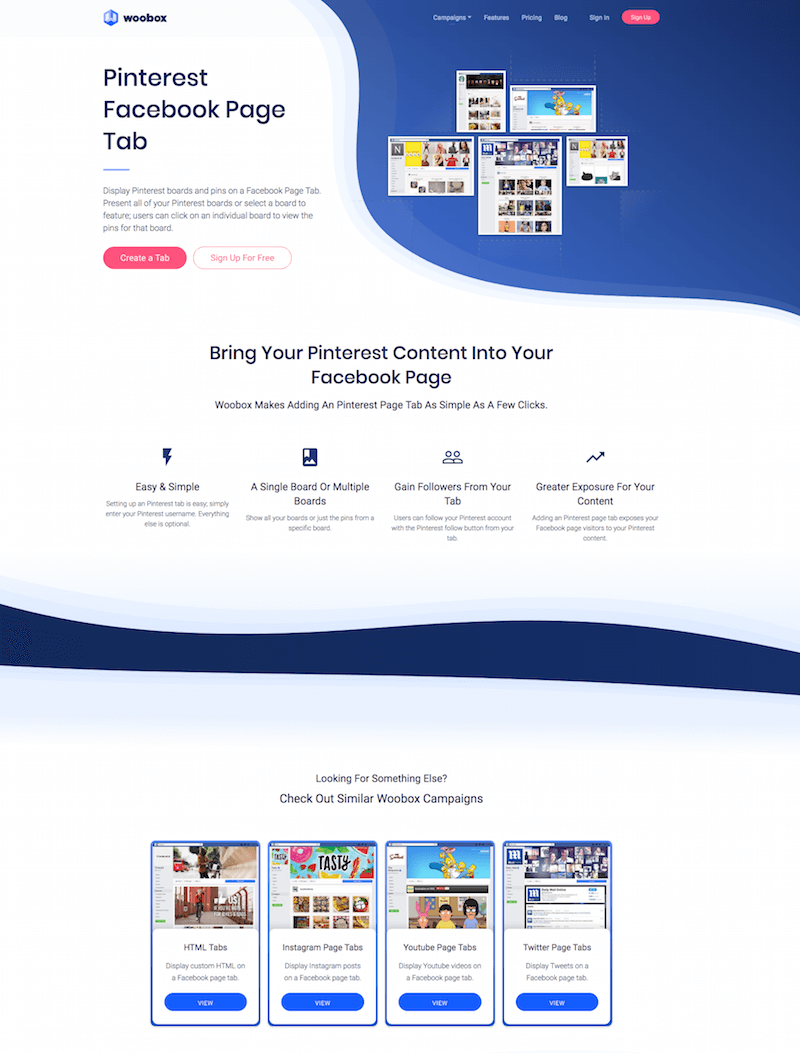 PinGroupie
One of the most effective ways to leverage your presence on social media is by getting involved with other active members of the community.
PinGroupie is one of the best ways to find group boards that you can become a part of. You can join as many relevant groups as you want using the app and check out the best pins that you may be interested in or track your own posts.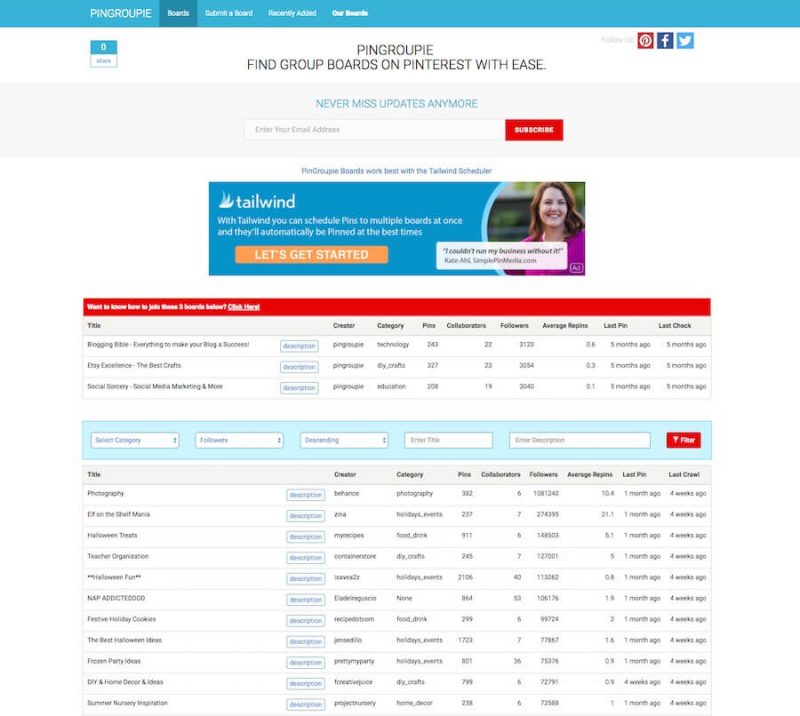 Buffer
Finding the right images to add to your Pinterest profile can be quite cumbersome. Buffer is a great app for finding the perfect images, and you can directly Pin anything you want using the app.
We all know how hectic managing social media accounts can be for marketers, Buffer allows scheduled pinning to keep your account up to date.
Buffer also has a dashboard that allows you to get a quick glimpse of all of your stats from the profile which includes pins, repins, and other relevant data.
The app is a paid premium service that will set you back by $10 per month with a free trial that lasts seven days.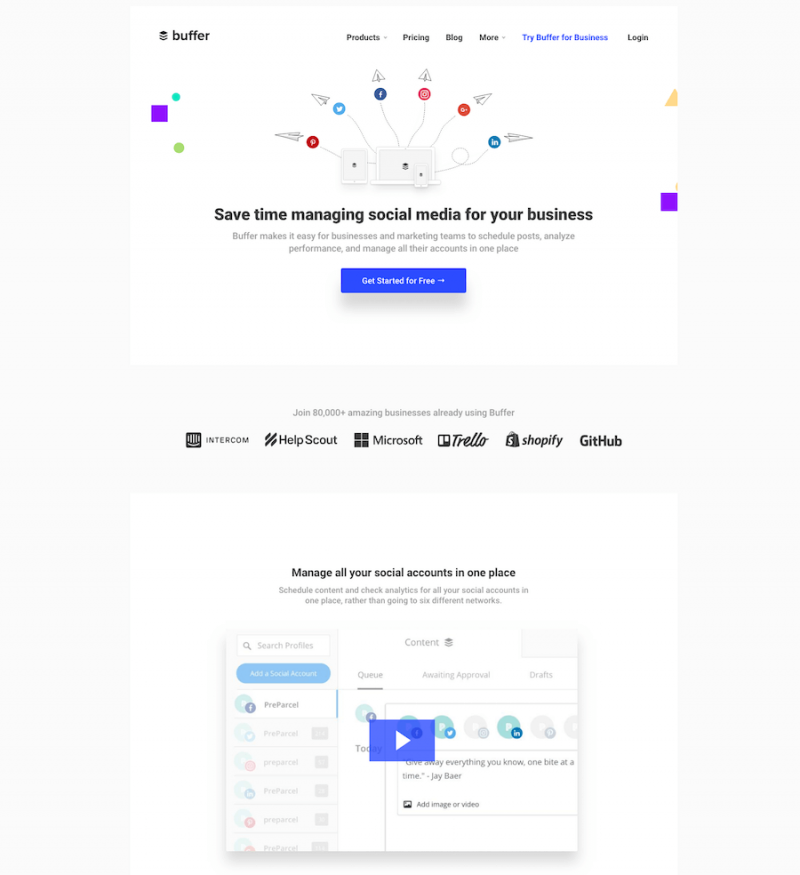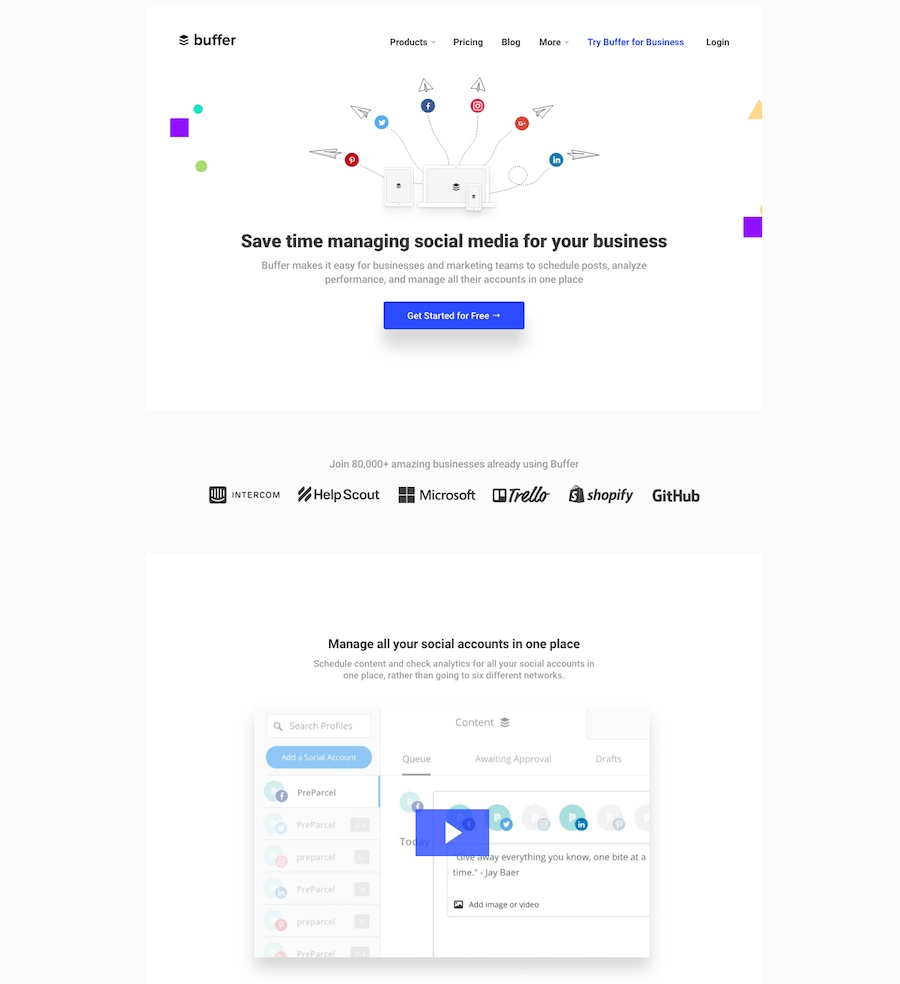 Over
With social media platforms making their presence felt on mobile devices more than ever, let's take a look at one of the top phone apps that you can use to create great pins on the go.
If you want to add some text to your images but don't want to spend several minutes editing your photos on a desktop editing app, you should check out Over.
The app is available on Android and iOS, and you can simply pick any image that you have saved on your gallery or simply download one from the cloud.
There are a large number of fonts to choose from with plenty of effects that will make your pins stand out in the crowd.
It is a completely free app and works like a charm.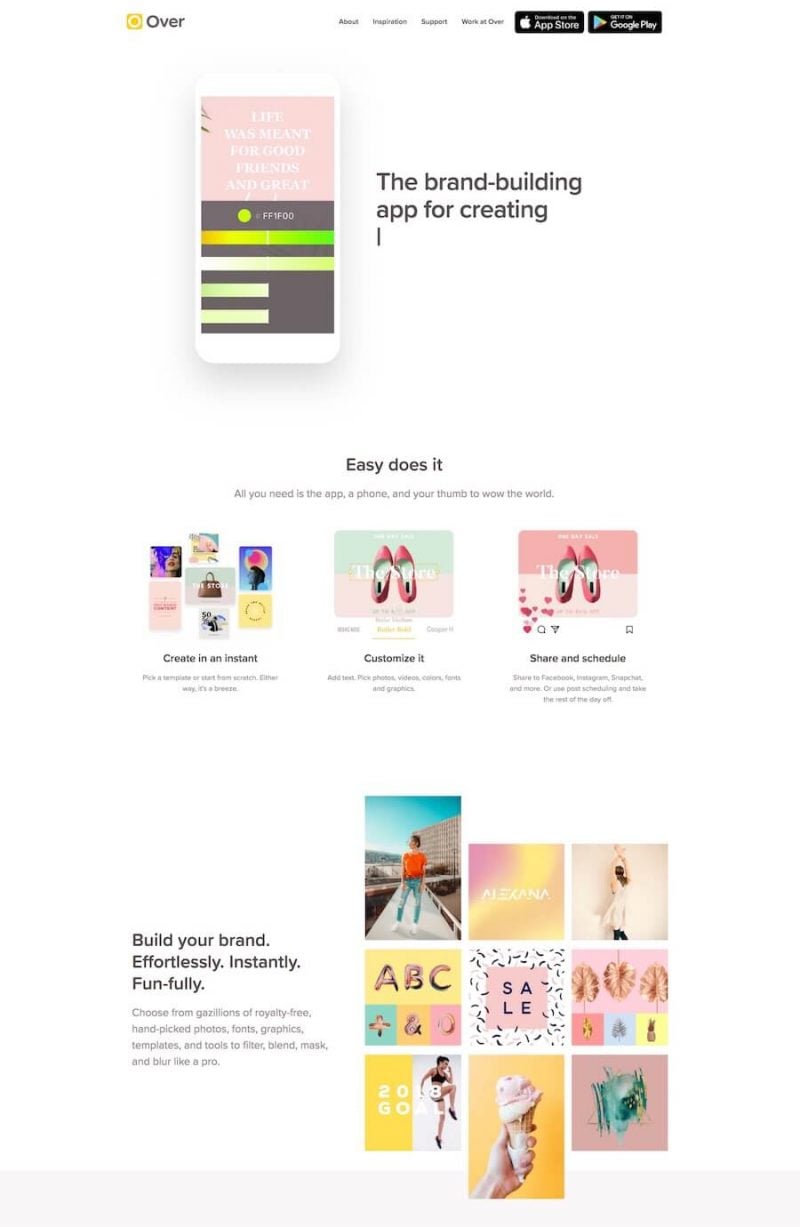 Zapier
If you have a solid presence on both Facebook and Pinterest and don't want to end up creating separate images for each platform you should check out Zapier.
The app allows you to convert any of your Facebook images to pins and can also place your Pins on your Facebook page. It is a convenient way of sharing content from both platforms across each other.
The Pro version of the service costs $9 per month and can move your posts across platforms automatically.
There is a free version available as well if you do not want to pay every month and would rather post your images from one platform to another yourself.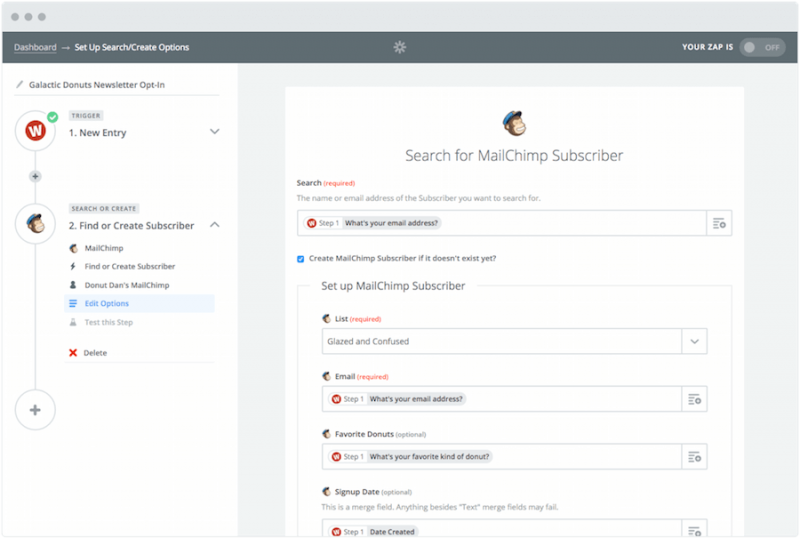 ViralWoot
ViralWoot is one of the go-to premium services that Pinterest marketers swear by. It was formerly known as Pinwoot before being rebranded, and it offers a ton of features for Pinterest marketers including scheduled posts, follower growth tools, advertising, pin alerts, bookmarklets, and more.
It is a paid service and also comes with a free starter plan with limited features if you are looking for a free alternative.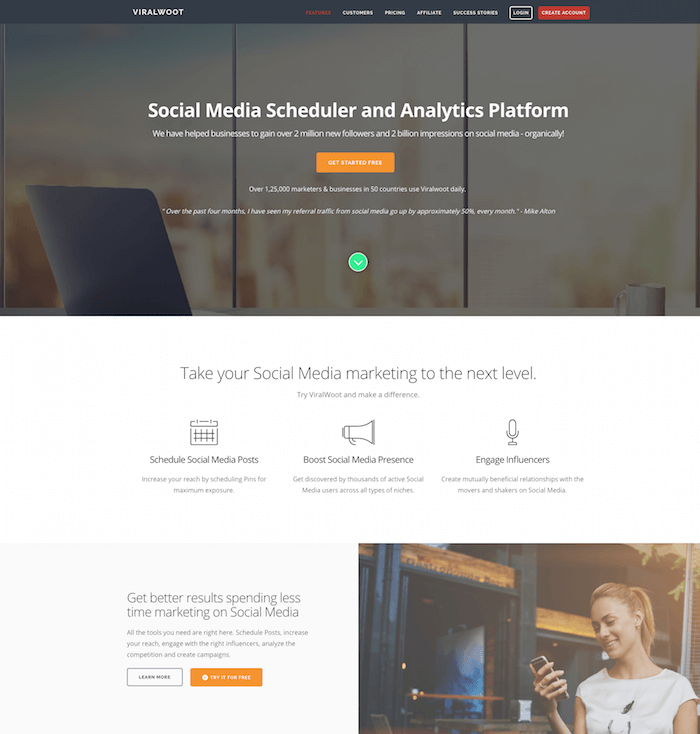 ViralTag
ViralTag is a great tool for browsing and uploading preselected images. The scheduled feature works perfectly, and if you own three or fewer Pinterest accounts, this is the ideal app.
All of the features are free for up to 3 accounts and paid plans are also available. Most importantly, the app allows you to schedule posts for not only Pinterest but also platforms like Facebook, Twitter, and many others.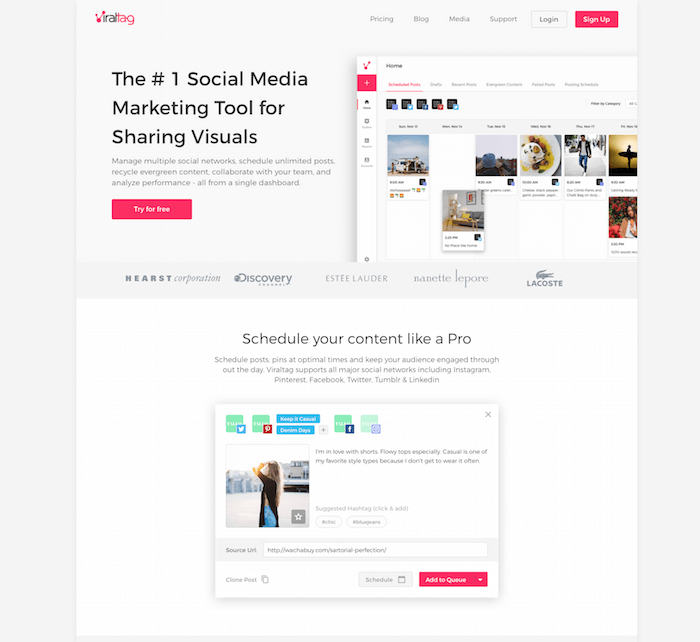 Piktochart
Piktochart is a great tool if you want to showcase infographics on your profile. Be it charts, photos or other kinds of visual data. there are a large number of shapes and colors to choose from to create the perfect infographics for your account.
It is important to keep your audience engaged with visual data, and Piktochart is definitely the right tool to create professional images in a matter of seconds.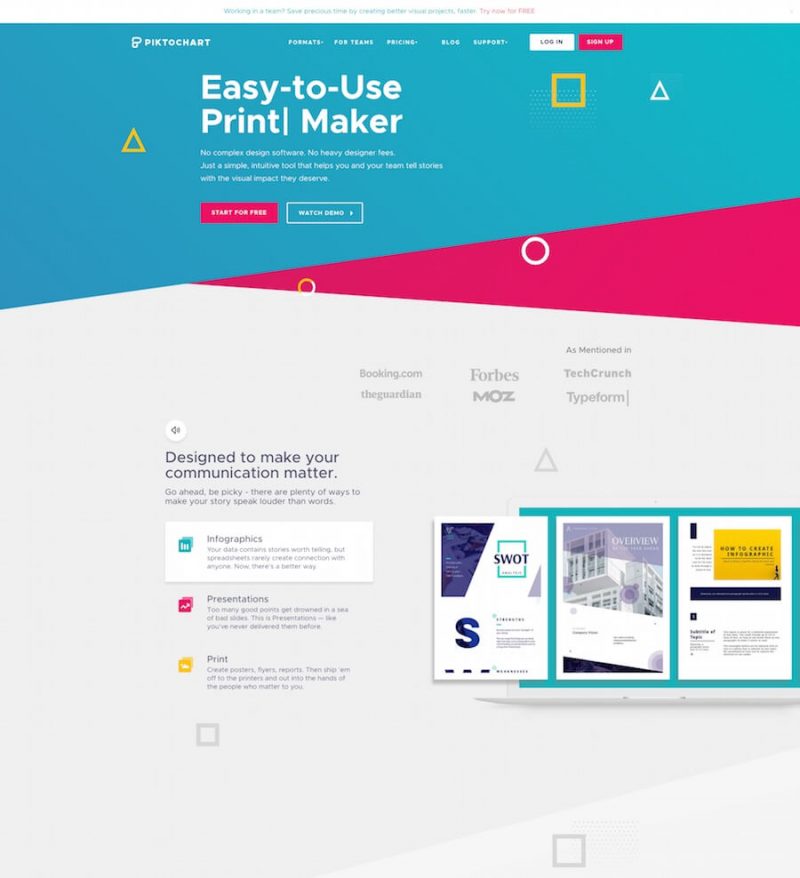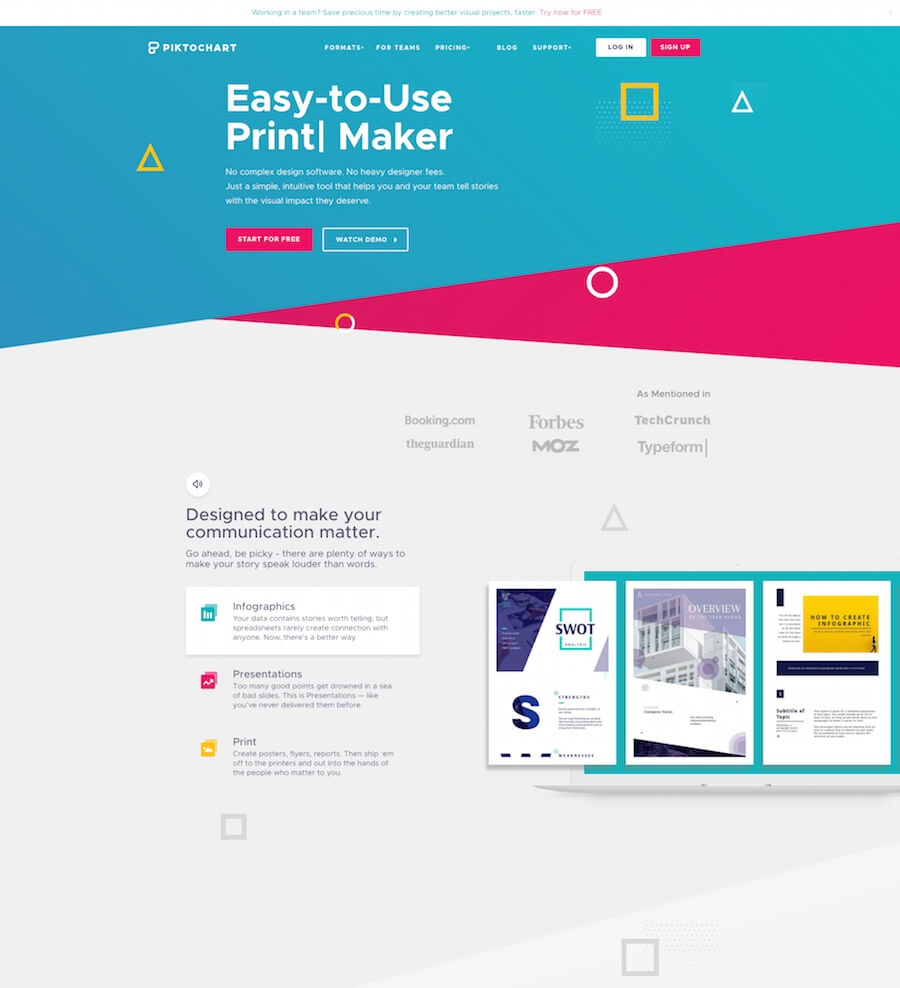 Quozio
If you look at the Pinterest platform, the quotes make up a huge part of the platform. The quotes can drive tons of traffic to your profile or any landing page.
The Quozio app makes it super simple for users to create great-looking quotes with a beautiful background to attract more users.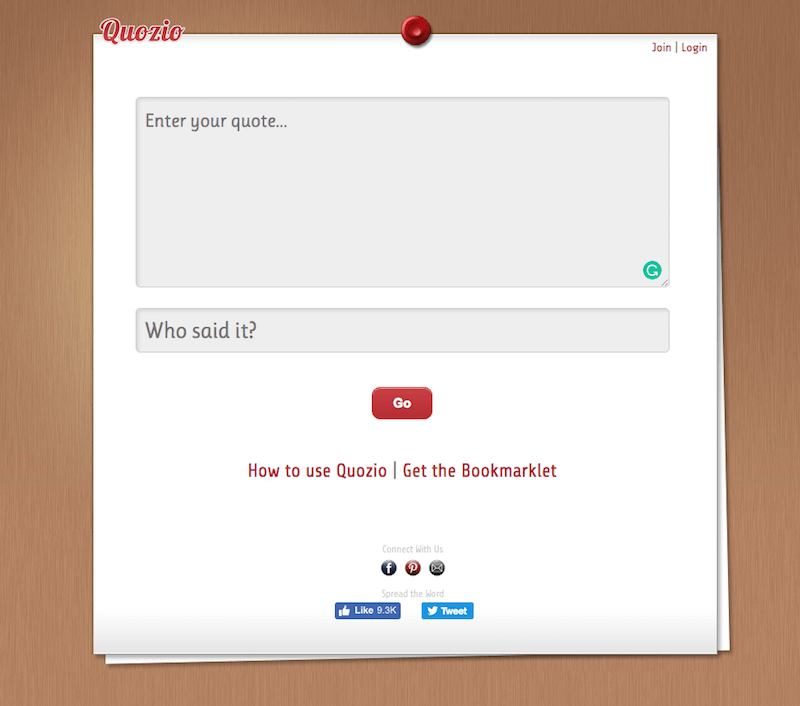 FAQs About Pinterest
01. What is Pinterest?
Pinterest is a visual content-sharing platform. It is also considered as one of the top social community platforms build around rich media content.
Pinterest has become one of the top platforms to discover new content like a search engine in the last few years. If you are looking for autistic inspiration, Pinterest is the place to go for.
02. What Are Pinterest Boards?
Pinterest boards act like categories that you use to organize your Pins. You can create different boards for different topics and pin your content accordingly to make it easier for the users to find your content.
03. What Are Pinterest Apps?
Pinterest apps are those apps or tools that can help you to make the best out of this platform. If you are a marketer or a blogger, you can use the top Pinterest apps to grow traffic for your business.
04. Can I use Hashtags on Pinterest?
Yes, you can use hashtags like other social community sites to help the platform organize your content and present them in the request when a user searches for a relevant hashtag.
05. Is Pinterest a Search Engine?
Yes, Pinterest works like a search engine and helps users to discover new content. Like other search engines such as Google, Pinterest has its own algorithm to present only top-quality content to the users.
Conclusion
These are some of the best paid and free Pinterest Apps that you can use for analytics or creative purposes. It is important to leverage these tools to save time, get access to more data and develop your brand's social media presence.
With social media platforms becoming more integral than ever for businesses, these Pinterest apps will definitely give you the edge.