Just as WordPress has announced the latest updates, including Gutenberg as a default content editor, there was a huge rush among the plugin providers.
It happened so because every company wanted to release the best addon to Gutenberg, create missing customizable blocks and promote it among all WordPress users.
What we have now is a rather big number of additional blocks plugins for Gutenberg that indeed extend its initial core library.
New opportunities that become possible with these new Gutenberg addons will impress even advanced users who often go to custom CSS code for creating unique layouts.

This article is devoted to the most popular and used Gutenberg blocks plugins, with the help of which many WordPress users are currently handling different issues without knowing excessive CSS codes.
And in this post we are going to shed some light on the most popular Gutenberg blocks add-ons, give impartial thoughts on their pros & cons and describe how do they act in practice.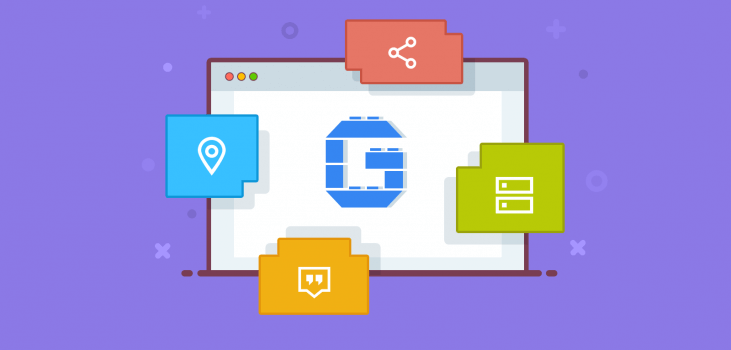 Getwid is the biggest set of 29 free additional multifunctional blocks for Gutenberg, that aim at widening existing functionality and providing a new easy experience for users.
It wasn't launched right after Gutenberg presentation, so there was more than enough time for the company to develop and present indeed a great set of multi-purpose blocks.
Not long ago Getwid had 25 blocks and now the number is 29, hence we can state that the company constantly develops and that cannot help but welcome.
These blocks are easy-to-use, have many styling options and contribute to the user-friendly website building experience.
Let's take a closer look at all gains and losses that Getwid has.
Pros:
Absolutely free
For now, have the biggest number of available blocks
Super lightweight and don't slow a website
Perfectly suits any WordPress theme
Advanced Section and Banner Blocks customization options
Easy inline editing within each block
Huge tutorial base on YouTube
Adjustable spacing for different devices
Ability to set full-width layouts
Cons:
Some blocks don't have a big number of pre-made layouts
---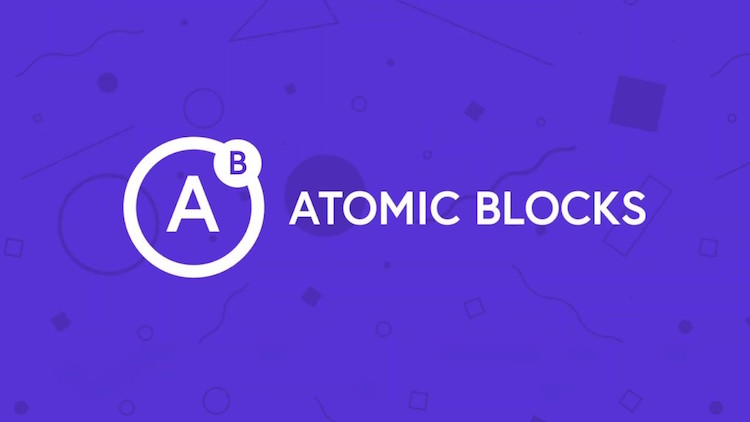 Atomic blocks provide WordPress users with a number of additional extended blocks to meet all of the potential demands. They are rather flexible and easy-to-use what is a great advantage.
They have been for a long time on the market and there are certain opinions on them. The best part about Atomic Blocks is, of course, the option of pre-made layouts. They minimize user's work and are great time-savers.
There are various design layouts one can choose from. The search is conducted either manually or by using tabs. And there is an option to create a Favourites tab as well.
Pros:
A decent number of pre-made layouts
New blocks (Section & Layout, Advanced Columns)
Inline live editing
Full-page layout designs
Many diverse articles and tutorials
Unique button features
Cons:
Typography options are limited
A rather small amount of blocks
---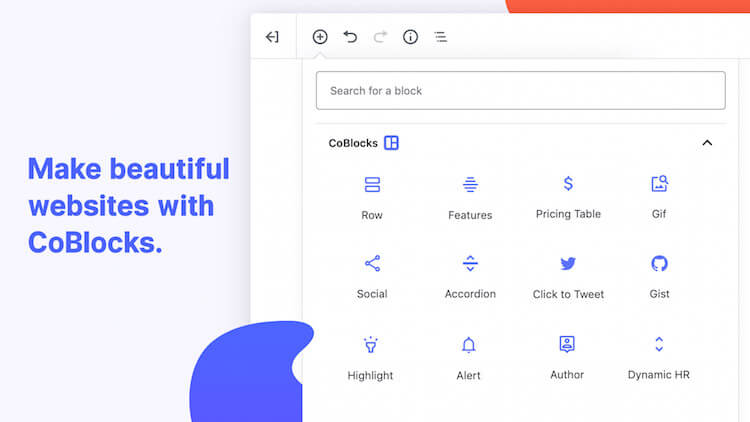 CoBlocks is a rather popular collection of blocks provided by GoDaddy. They are very diverse and open a wide range of opportunities to its users.
These blocks offer advanced customization settings for all blocks so that the user can get the most of every single block.
26 various custom blocks are at your disposal once you install them. Each CoBlock has additional editing options and all of them are pretty attractive.
With this set of CoBlocks you automatically have everything needed for the creation of any website.
Pros:
Unique blocks
Customizable galleries
New upcoming blocks
Custom typography controls
Pre-set column width
Very lightweight
Useful guides
Cons:
Doesn't have a proper demo
---
Kioken Blocks is a set of 16 additional Gutenberg blocks that give freedom to the user to create an appealing website layout.
These blocks are pretty simple to use and provide a wide range of functional opportunities.
One of the biggest advantages is the ability to choose the container options or even pre-made layouts and customize them.
The library is rather decent and users are enabled to find something suitable for particularly their website.
Pros:
Pre-made layout options
Easy inline editing
Adjustable spacing
Partial text color change
User-friendly interface
Nice typography settings
Cons:
A relatively small number of blocks
---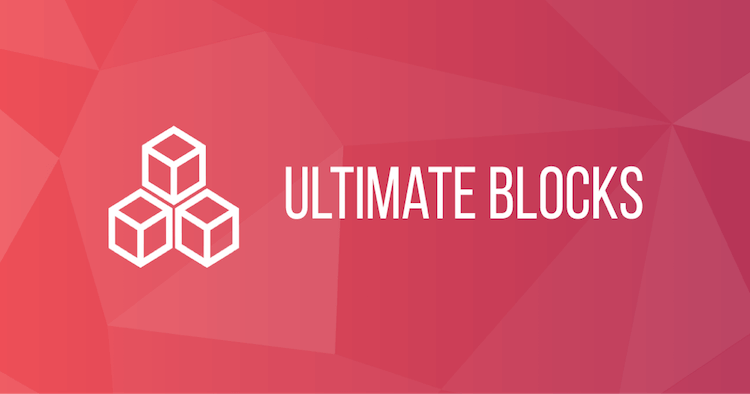 This blocks plugin for Gutenberg has many needed functions one may require for building a website. 18 additional Ultimate Blocks supply you with rather handy tools for desired customization changes.
The plugin itself has a very stylish design with two main colors – white and red. Thou it doesn't influence the functionality, it is still pleasant to play with.
Pros:
Ability to enable or disable particular blocks
Function-rich call-to-action block
Hints for block editing
Interesting-to-try options in the Button block
Free backend demo with pre-made layouts
Distinguishing design
Cons:
Limited option as for layouts
A rather poor font choice
Absence of advanced blocks (such as Section block, for example)
---

Probably one of the most popular addons for Gutenberg so far. What features gave this plugin such wide fame? Ample library of blocks and wide customization panel.
There is a free version for you to try these blocks in action and test them – whether they meet your expectations or not.
Needed to be said, that this plugin ships with ready-to-use website pages that are connected with the Astra theme.
Pros:
Website demos for Gutenberg which you can test
Option to disable certain blocks
Advanced typography functions
Extensive spacing customization
Educational articles on blocks
Cons:
Layout adjustment is limited
All designs are Astra-tied
---
One more interesting group of premium blocks plugin is Kadence Blocks, which have already gained the recognition by the Gutenberg users.
Though the amount of blocks is relatively small (comparing to its competitors), they comprise useful tools for creating your own unique website layout and provide you with a wide range of customization tools.
A handy option of these blocks is that they have pre-made content layouts and blocks layouts.
It saves your time greatly so that you can work with other elements. Advanced Heading block is also worth mentioning since there are many Google fonts for you to choose from and perfect the style of your website.
Pros:
Pre-made layouts
Feature brand icons
Multifunctional Advanced Heading block
Easy inline editing
Ability to conduct a quick blocks test without registration
Column border change by dragging
Free video tutorials
Cons:
A small number of free blocks
Partially incompatibility with Twenty Nineteen theme
---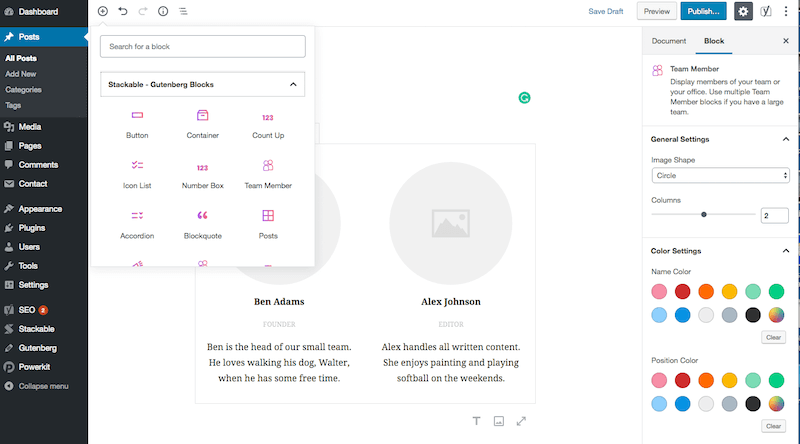 Stackable is a nice set of 23 both free and premium additional blocks for Gutenberg content editor.
This plugin aims at giving various layout options thereby you save some time and receive multiple customization features.
Stackable blocks have a limited number of free blocks. To get access to all of them, you need to buy the Premium version.
Pros:
Unique icons design
Option to test all premium features without registration
Ability to disable certain blocks
Affordable price
Different layout variants
Cons:
Limited font types in some blocks
Advanced layout controls in the Premium version
Your fonts are predefined by the theme style
---
A nice set of 12 advanced blocks – that is what Otter Blocks have to propose us.
The main feature that will distinguish them from other blocks is that Otter provides you with multiple choices as for advanced styling options.
The plugin comprises not only blocks but a prominent collection of pre-built Gutenberg-compatible templates which can be easily downloaded in a few clicks.
Pros:
Pre-made layouts
Advanced typography settings
Google maps integrated
Rather a nice choice of pages layouts
Cons:
---

Easy Blocks only starts gaining popularity among the Gutenberg WordPress users and have a rather decent set of blocks to propose.
The current number is 21 and they offer almost all functions for you to customize any type of website you have.
There is a unique block, that distinguishes Easy Blocks from others – Alert Block that enables users to create vivid and colorful notifications.
Though the number of blocks looks impressive, Easy Blocks promise to release 11 more advanced customizable blocks in the near future and probably will be on the same level with top-rated competitors.
Pros:
Tutorials
Layout variations
6 Columns max in a row
Ability to insert a block into the existing one
Cons:
Absence of major blocks like Section or Banner
---
Final Thoughts
It may appear to you that all of the above-described blocks are pretty much the same and there is no need in choosing which one to install since functions do not differ greatly.
Partially it is really so. The basic set of so-called "default blocks" is presented by each of the Gutenberg plugins providers, namely Advanced Heading, Accordion, Icons, Button etc.
But after looking deeply, some major differences became obvious and they can be the decisive factor while choosing the Gutenberg addon.
If you are looking for the biggest set of blocks to create the websites without additional third-party plugins installation, and at the same time receive multiple styling options, then pay your attention to Getwid, CoBlocks, Stackable and Ultimate Gutenberg blocks.
They won't disappoint your expectations and will create a positive user experience with powerful blocks options.
In case you want to play with some interesting and unique blocks, take a closer look at the following – Atomic Blocks, Getwid, Ultimate Blocks, Kadence Blocks.
They all have some distinctive features that will highlight them among others. Are these unique blocks indeed important for every website – this is questionable but still very absorbing and worth trying.
For those who don't want to play with layouts and create the personal unique one, there are some Gutenberg plugins which will do this for you – Atomic Blocks, Kioken Blocks, Kadence Blocks, and Stackable.
The library of the premade layouts they have is pretty impressive and will save a decent amount of your time. Custom images can be easily inserted and all you have to do – create unique content and call it a day.
After all, it is up to you to decide which plugin to choose and discover their multiple features.
All plugins providers do their best and try not to copy each other in order to have their own unique features. Some blocks promised the future releases of the new blocks (Getwid, Otter, Kioken Blocks) and we are eagerly waiting for them.
What do you think of these Gutenberg Addons? Have you tried some of them? We will be happy if you share your experience with us!
If you find the article helpful, don't forget to share it.