If you are just getting started with your blog, you probably would like to know more about different monetization options to grow your revenue.
In this article, we will look at a few monetization options that are available for bloggers and try to understand how it works.
For a newbie blogger, Google AdSense is one of the most widely used monetization options. AdSense works in a PPC primarily (Pay Per Click model), we will discuss this later in the article.
Other than AdSense, there are multiple other options like affiliate marketing, direct ads, native ad networks to monetize a blog.
As you start looking for ads to monetize your blog, you will come across a number of terms like CPA, PPC, etc. Don't get confused, we will try to understand these terms below.
How to Monetize A Blog?
Though there are a number of different ways to make money with a blog, we have lusted five popular ways to make money with a blog.
01

. CPA (Cost Per Action) Ads, Affiliate Marketing

As the term suggests, CPA or cost per action is a marketing type where you get paid when your users take the expected action. The action could be purchasing something, filling up a form, taking a survey, or something else.

CPA ads are the most preferred monetization type for the pro bloggers. This primarily because you can make a lot more with the CPA type of monetization than any other ad type.

You must have seen high authority bloggers selling courses for hundreds of dollars. When a user takes action and buys the course, the author or the website owner makes $$$ which can be a way more than any other monetization types such as banner ads.

All you have to do it is create a proper funnel to channelize your traffic towards the course you are selling.

One of the most popular website monetization methods "Affiliate Marketing" works on the CPA model most of the time. An affiliate gets paid when a user takes the desired action on the site.

For example, many bloggers monetize their blog by selling WordPress themes, hosting offers, etc. The blogger gets paid when a visitor on the site buy the hosting through the affiliate links placed on the site.

Here is a detailed CPA marketing training to know more about how the CPA model works.

As a blogger, even if you don't have your own product to sell, you can join any of the good-paying affiliate programs and start monetizing your site.

You can join affiliate marketplaces like Shareasale, Impact, or any other similar platform depending on your content type and start making money.
02

. Join Google AdSense or Similar Program

Google AdSense is one of the most popular monetization methods for bloggers or even top authority sites. Here is the process to get started on the AdSense platform.

If your site gets a lot of traffic, displaying Google AdSense ads can be a profitable and regular revenue source for your business.

Google AdSense is one of the popular examples where you get paid every time a user clicks on any of the ads.

Please Note: Google is very strict about the AdSense terms. Make sure to check the terms and follow it. Never click on any of the ads on your own site.

Though AdSense dominates this space, there are a number of quality alternatives to Google AdSense and many of them offer the PPC model.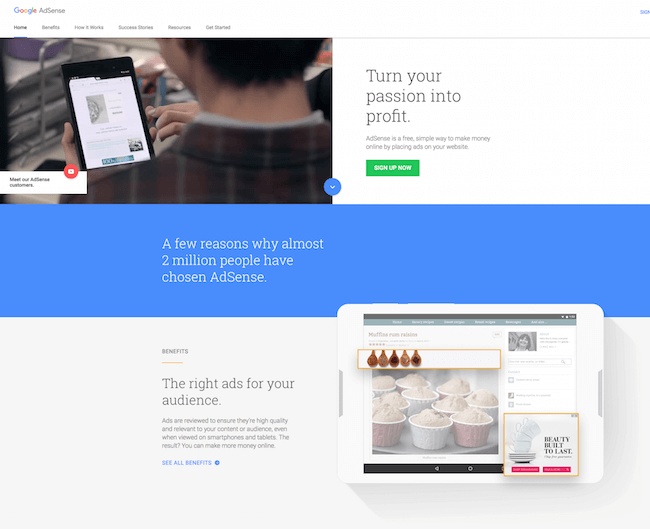 03

. Join a CPM (Cost Per Mile) Platform

CPM or cost per mile means the cost per 1000 impressions. So, here you don't have to sell anything or need a click on your ad. You will be paid a certain amount for every 1000 impressions.

However, there are certain things you need to keep in mind while monetizing your site with the CPM ads.

Any quality CPM ad network will check the quality of your traffic. If you are driving traffic through some bot, you will never get approved for a premium network or get paid good.

You must work on driving quality targeted traffic to your site to earn good from the ads. As mentioned above, you also need to keep an eye on the geolocation of the traffic because the amount you make per 1000 impression will vary depending on the location of your traffic.

If your site gets a lot of traffic from the United States, you will receive much better RPM (Revenue Per Mile) than any other country.

It also depends on the target location of the ads.
04

. Join A Header Bidding Platform

Header bidding has gained a lot of popularity in the publishing community, and for good reason. Header bidding is a programmatic technique that brings an array of ad networks together to bid for your ad units simultaneously. Which, for a publisher, means not going through the hassle of finding ad networks, integrating them, or trying to directly sell ad space; plus the boost in the competition will naturally lead to increased ad earnings.

Publishers looking to get started should look to Newor Media, a beginner-friendly and efficient header bidding provider. They have partnerships with all of the largest ad networks and offer publishers a large array of demand sources. Most publishers see anywhere from a 50-200% boost in earnings when switching from AdSense based on that factor alone.

They are non-exclusive, meaning you can still work with AdSense and other non-header bidding ad networks should you choose. To get started: 

Alongside your account, you'll be paired with a dedicated account manager to answer any and all questions you may have! Your account manager will work with you to determine the best ad layout/unit set for your site and ensure that everything is optimized.

Their script includes a consent management platform (so you don't have to worry about pesky privacy laws) and Adblock revenue recovery as well! With Newor Media, you'll get high-performing ad units that balance page load speed and user experience while still providing strong revenue.
05

. Join Amazon Affiliate Program

Amazon Associate or Amazon Affiliate program is another very popular monetization methods used by many bloggers.

You will get products from almost any niche on the Amazon platform. So, you can create content around those products and leave your affiliate link on the article. And every time a user clicks your link and buys the product, you get paid.

For example, if you are managing a blog around interior decoration, you can add products from Amazon and make money.

You just have to make sure that you are creating quality content that ranks on Google and other search engines to get traffic.

We have already published a number of articles around Amazon affiliate programs. How you can create an Amazon affiliate site and monetize it.

Here are a few you can read: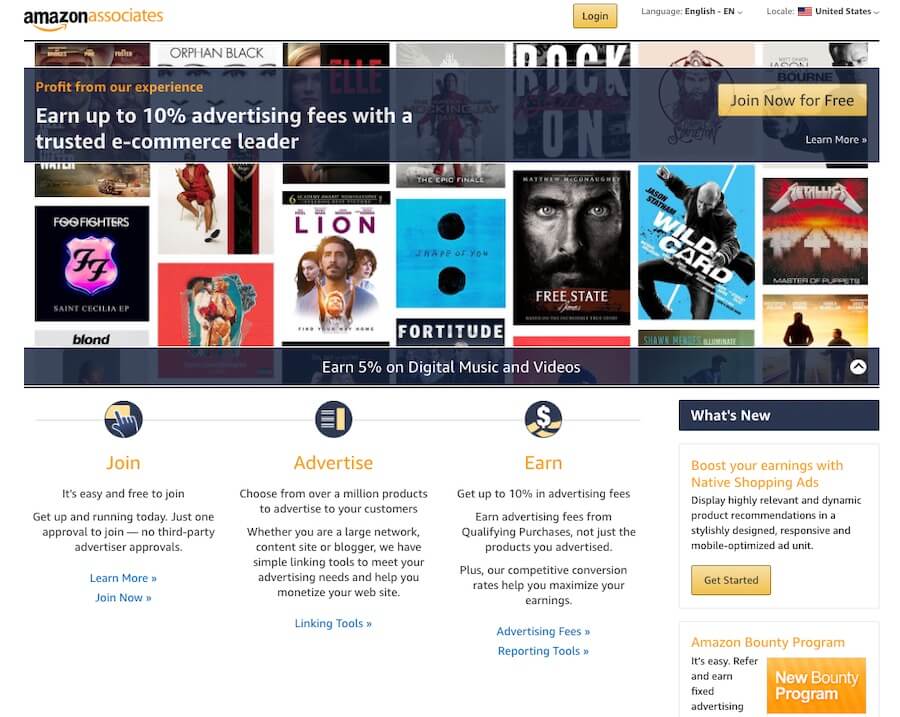 06

. Sponsored Content

Sponsored Content is another very popular and widely used blog monetization methods. Here you get paid to publish an article on your site.

To receive good sponsored content offers you will first have to create a very professional looking website that creates a lot of value for the target audience.

You will have to build authority of the site first and then you can pitch the product and service owners around your niche to pay you for writing about their products or you will start receiving the offers.

Though some bloggers don't prefer this method of monetization. This is one of the oldest monetization methods that is been practiced even by the top news sites and authority blogs.

If you are monetizing your blog through sponsored content. You have to make sure that you are publishing only the relevant content to your niche.

For example, if your blog is around web designing; stick to web designing related content. Don't publish content around fashion or gambling even if you are paid a big some of money, otherwise your site will start losing the authority over the time.
Final Thoughts
This article is for the newbie bloggers who are just getting started with their blog and want to know more about how to monetize a blog.
These are some of the most popular and widely used ways to make money from a blog. However, before you start with any of these methods, you must create a professional looking design for your blog and make sure to create valuable content regularly.
You will not get traffic from search engines like Google immediately, as it takes time for the search engines to trust your site and rank the content higher in the results.
So, you can use other methods to drive traffic to your newly created blog. You can use forums to drive traffic and make sure to be active on social media sites.
You can drive a lot of traffic from platforms like Pinterest if you are active on the platform.