Whether you are doing it for your hobby or for business, creating a blog is not a difficult task. Hundreds and thousands of blogs come up each month.
But not every blog survives amongst the competitive lot. Many of them just get lost in oblivion because their owners are not sure about the things to keep it going.
If you too have made up your mind to create a blog, I am sure you do not want it to be a subject of ignorance with no readers at all.
In order to help your blog not to fall in such a condition, we have brought to you a list of things to do in the initial stage of blogging.
You certainly don't need to be a blogging expert to make your blog. Considering a few things that most successful bloggers often stick to can help you get more readership and also help you earn some money from your blog.
So here are the things that you must do when you just start your blogging journey.
Start Blogging The Right Way
---
01

. Selecting Your Niche

You must have already read it multiple times. But this is the one thing that you should be very sure about when you are starting off.

Pick up a niche that you are interested in if not an expert. This will make things a lot easier for you.

Starting a blog without knowing what you are going to blog about can be one of the scariest things to do. So be confident about the niche that you choose.

But how do you know which niche to pick? There are a few ways that can make this step easy for you.

Firstly, find out what interests you the most. If you are not interested in the niche you choose, chances are that you will quickly get bored of blogging altogether.

Do not make blogging feel like a task. You should only pick a niche if it interests you enough so that you can spend as much time as it requires for you to spend on a post before you hit the publish button.

Secondly, check out if people are genuinely interested in what you are going to blog about. Do not choose a topic that already has thousands of blogs talking about it.

That way your competition level raises. Besides people might not visit your blog because they have already found out their favorite blog and might want to stick to it, instead of hopping to an entirely new one.

Thirdly, see if your niche is a profitable one. However, do not make money the sole purpose. Many people start a blog only with profit in their mind.

This is a bad way to start with. If your blog is a quality one with good and interesting posts for people, making money from it would not be hard. So make sure you add value to whatever niche you choose.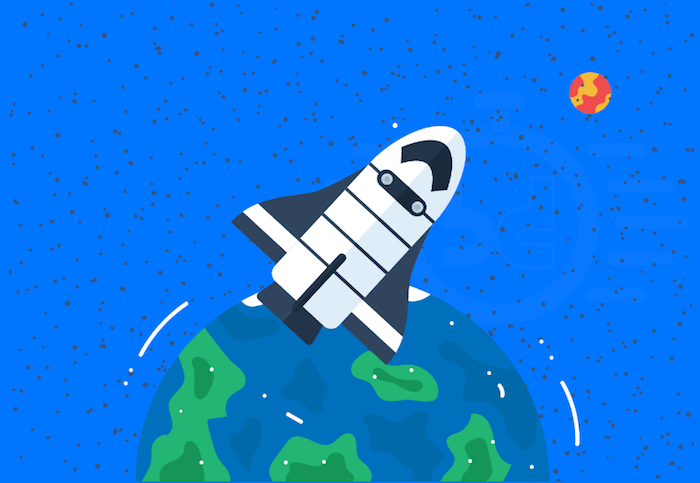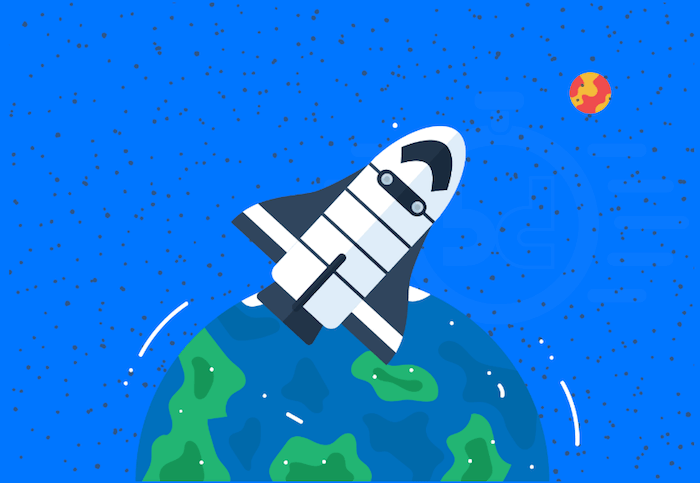 02

. Select a Good Domain name

Now, the first question that will come to your mind is probably "what do we mean by a good domain name?"

A good domain name should have the following aspects

It could be really confusing to select a good domain name. Also, availability is another factor. As there are billions of websites already on the internet, most of the premium quality domain names are already registered.

This collection of good domain name generators will help you to select a domain name for your business.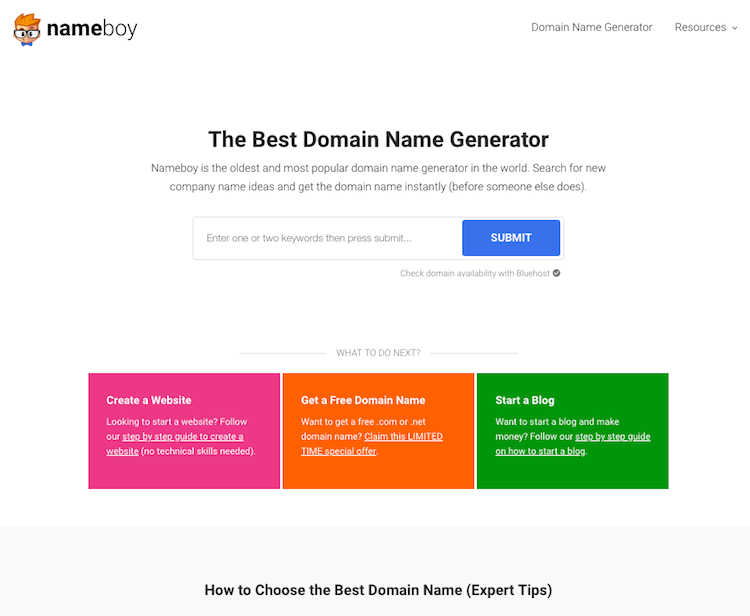 03

. Select a Quality Hosting Provider

The quality of the hosting provider you select can make or break your blog to a large extent. There are hosting available for free, but should you select a free hosting provider?

Certainly not. Especially if you aspire to make money through your blog because you will never be able to compete with other blogs in your niche even if you have the best content as your site will lack technical requirements.

Bluehost is one of the most recommended hosting providers. They are in the business for years and very popular among bloggers. They offer all the features you will need for a very cheap price. Another advantage is that you will get the domain name for free.

If you are a complete newbie, follow this article and the step by step guide to creating a blog with Bluehost.

We are hosting BeginDot on WPXHosting which is another popular WordPress hosting provider. If you can afford around $20 per month on hosting, WPX is a very good choice. As per my experience, they offer the industry best support.

Another important point is that they offer a completely managed hosting services. That means you don't have to know about hosting, they will take care of everything fo your site.

Also, don't miss a 50% extra discount for the first month a couple of months free when you select the annual mode of payment. Here is the details you need to get WPX Hosting discount.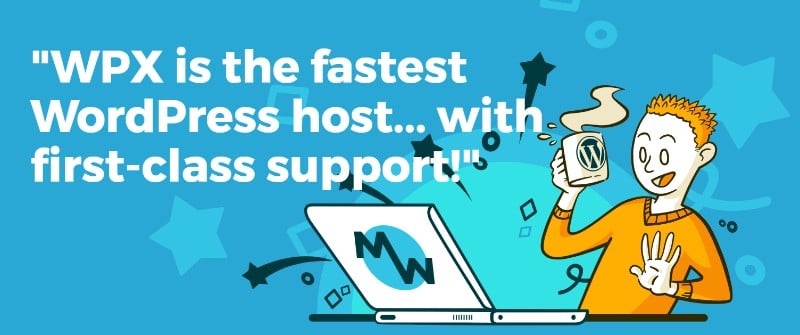 04

. Design of Your Blog

Once you select your niche, the second important thing for you is to design your blog. By design, I do not simply mean the appearance of your blog.

Of course, your design should be appealing, but that is not the sole thing that you should focus on.

A good design also includes good navigation for your visitors. No one wants to visit a blog that is too complicated to navigate.

What is the point of having a visitor if they are not able to land into what they are looking for? Such blogs will only chase visitors away and would never bring them back again.

It is very important that you have good navigation on your blog with a proper search box for your visitors.

The best way to choose a blog design is to keep it simple and minimalistic. Keep it as simple as you can. Your blog will anyway look good if you spend a little time picking the right color and the right font with the right layout.

Another thing to keep in mind is the style of your fonts. Some fonts may look fancy and appealing to the eyes. But using a lot of cursive styles can affect the readability of your blog.

It is, therefore, a smart thing to choose the simplest fonts that readers find easy to read.

If your blog is hosted on WordPress you can check out the themes designed by MyThemeShop. They have tons of SEO friendly and minimalistic themes that you might love.

Or have a look at Divi Theme, one of the most popular multiniche WordPress themes that you can use for your blog.
05

. Important Plugins

This point is mainly for bloggers with WordPress blogs.

Now that you have designed your blog, it's time you get some plugins that will add more functionalities to it. Plugins help bloggers boost their blog functions without having to code a single line.

Adding plugins is one of the most effective ways to keep your blog on par with other advanced bloggers, even if you are not a professional with coding knowledge. But make sure to use only the important plugins otherwise your site might get slow.

The most important plugin that you need to install on your blog is the Yoast plugin. This plugin will take care of the SEO of your blog and tell you how to draft posts for them to be crawled by search engines.

Currently, Rank Math is getting good reviews when it comes to SEO plugins. In fact, we have recently migrated this blog from Yoast to Rank Math. It is a free plugin that offers amazing features, we have a detailed review of Rank Math here.

Select a good backup plugin, this one will save all your hard work for getting wasted. It backs up all your files securely for you, in case your blog ever faces any technical or human errors so that you can easily recover what you have so far created.

The third one is the Optin Monster. This plugin helps you market your blog and is the most effective marketing tool for business websites and blogs.

These are just a few plugins that you should install on your blog. You can check out this amazing list to know about more of such plugins.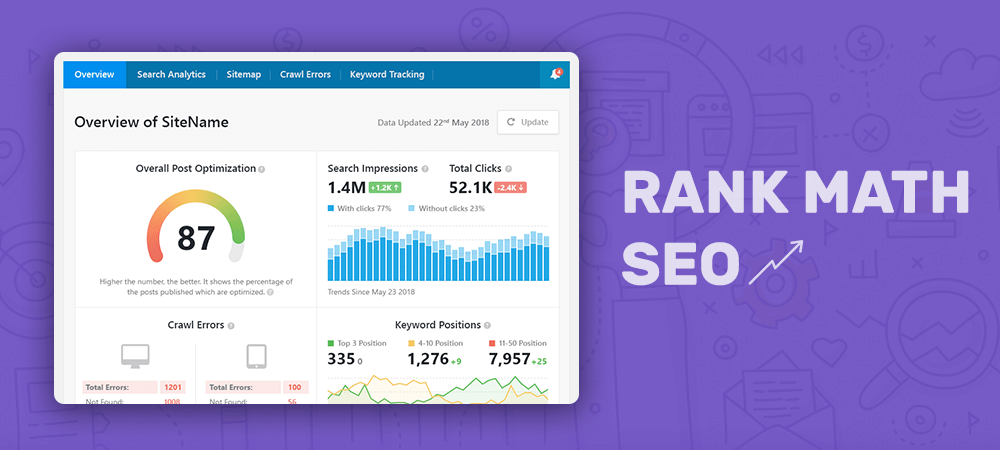 06

. Learning the Basics of SEO

This is yet another very crucial step for any blogger to know. You might find many posts that say it is a waste of time if you work too much on your SEO. But trust me, knowing the basics of it can do wonders for your blog.

You definitely don't have to be an expert in the field. But Learning the basics of SEO cannot make your blog visible in search engines like Google, but can also help your blog grow in the long run.

Using the SEO plugin Yoast can make this step a lot simpler for beginners, but it is only limited to your on-page SEO.

Along with your on-page SEO, you also need to pay attention to your off-page SEO, if you really want to get good results.

So make sure you find some time to at least learn the basics. Once you know it and use the techniques on your blog, the magic will not take too long to show results.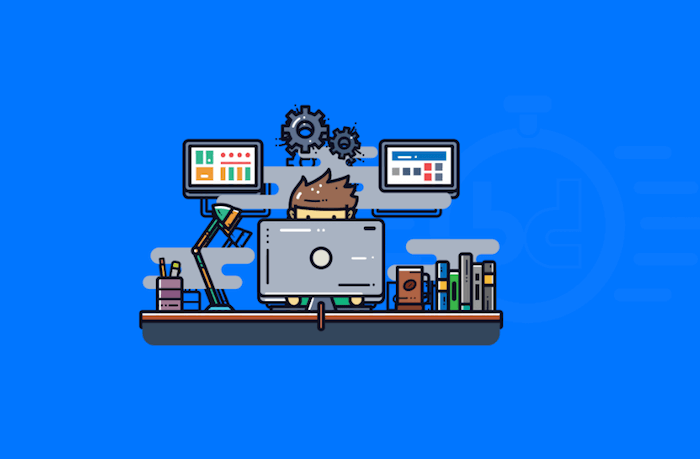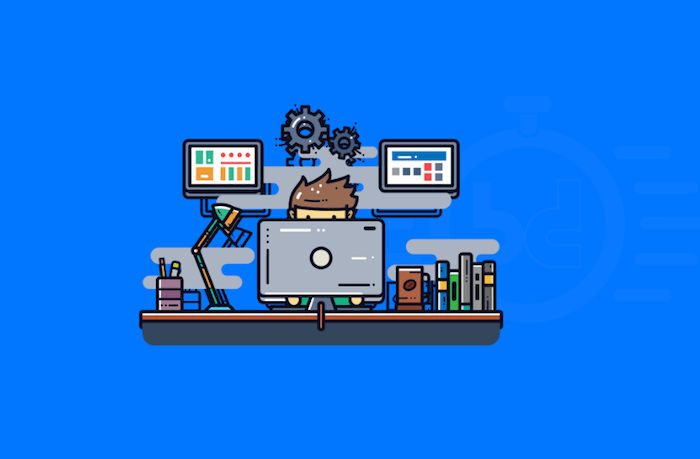 07

. Loading Speed of Your Site

The next thing you need to take care of is the loading speed of your blog. If your blog takes too much time to load, then it is definitely the time for you to fix it as soon as possible.

The slow loading speed can be a major turn off for your visitors. They might never even come back to your blog again because it is such a bad experience.

Find out what the problem is and fix it. Remove all unnecessary plugins and themes that you might have installed. Make sure to use a fast loading theme for your site.

Uploading extra-large images can also kill time for your site to load. So decide a size for all your images and stick to it. It is a good idea to keep all your images in one size.

The hosting you select for your site is the most important factor when it comes to loading speed. Make sure to sign up for a good quality hosting provider like mentioned on point number 3 above.

Besides, it might be a server problem as well. So check it if your blog is loading slow. Excessive use of social media scripts, Java and CSS scripts can also be the reason for the problem.

Identify the cause and do what it takes to solve it. Make sure to check the loading speed of your site by using any of these loading speed checker tools.
08

. Tone & Error-Free Writing

Another major thing that most successful bloggers take care of is to stick to their tone. Discover your tone too, and continue with it.

The most important thing that a blogger needs to have is a writing style. Using complicated and flattery language is not what makes you a good writer.

You should be able to connect with your readers and make them understand what you want them to understand. Write in a way that even a 14-year-old will understand.

Use simple and write the error-free language. Add the Grammarly tool to your extension and enable it to ensure you do not make silly grammatical and spelling errors.

It has saved me so many times from major embarrassment. Such things can degrade your writing quality and massively turn off your reader.

Be fluent in what you want to tell your readers and be honest. Tell them what you know and do not try telling them things you are not sure about.

This will help you build a good readership because people will find it easy to understand and read your content.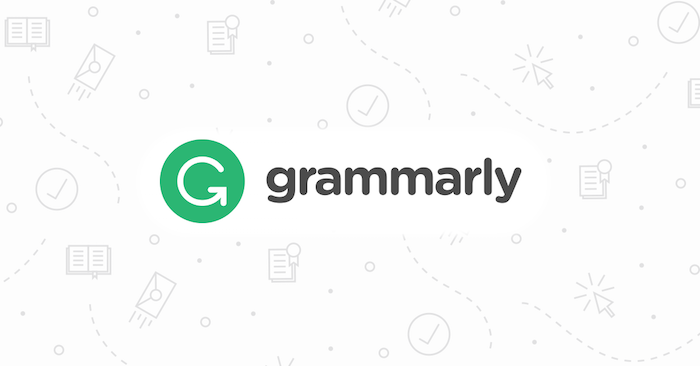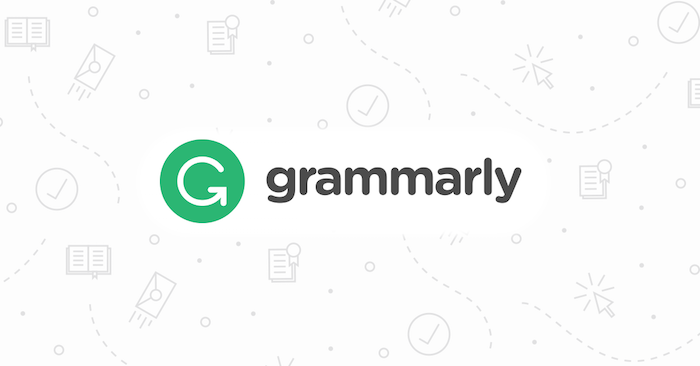 09

. Plan Your Work

Even though you might be all pumped up to work regularly on your blog, it is not that easy to stick to your routine. Blogging regularly takes a lot of patience. It's good if you can do it but if you can't I have a way to help you out.

Create a routine for your self. Divide your working hours and allow each of these slots to one particular task. For example, in the first one and a half hour you might want to write. In the next 30 minutes, you might want to create your images.

Then publish your post and promote it for some amount of time. Do this for a week or a month. You will see it won't take you long to develop the habit of working in a similar manner.

Plan your following day's schedule at the end of your current day. This will help you start your work immediately without wasting time on planning where to start from.

Remember, blogging needs consistency. Without that, your blog might just die out.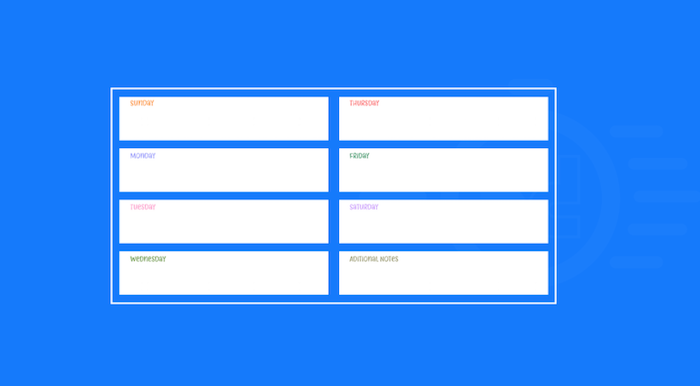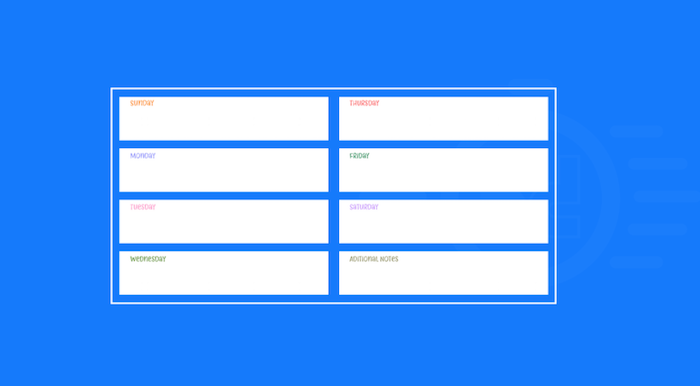 10

. Promote Your Content

I am sure you want people to discover your blog and read your content. But how would they know that you even have a blog, unless you tell them about it?

A brilliant way to promote your blog is to use social media platforms. Share your post on your social media accounts and use hashtags for more people to find it. Do it as soon as your post is published, so you do not forget to do it later.

If you are not sure of sharing it with your immediate friends, you can share it with social media groups that discuss and promotes blogs of your niche.

This is an amazing way of building connections with other bloggers too. If people are commenting on your post, make sure you reply to them.

Do not be disheartened by negative comments. Work on your shortcomings and improve it for the better.

Don't miss our comprehensive collection of best social media WordPress plugins.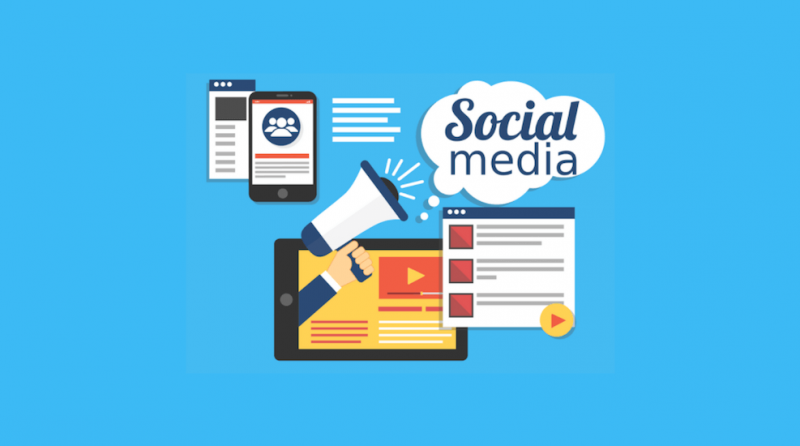 Over To You
These were a few things that you should do at the initial stage of blogging. Use all of these and see how your blog grows with time. Do not forget to tell us if these points worked for you.
If you think I missed any point, do let me know through your comments below. I would love to add it to our list for our readers.
Until then keep blogging!
Do Check These Important Blogging Articles