Due to new digital channels constantly being introduced in the market, sending out your marketing messages can be a bit of a struggle.
Regardless of what you do, ensuring that your marketing strategies are effectively reaching the audience requires hard work.
Fortunately, there's one great promotional marketing tool that, despite being something you might have never tried, could just be what you're looking for: email signatures.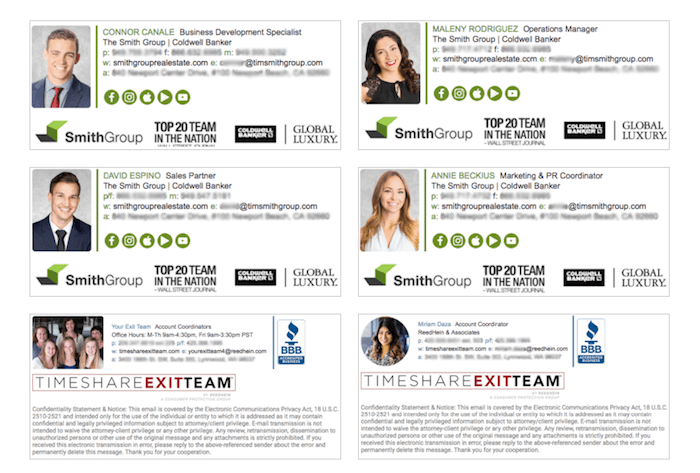 But what is email signature marketing exactly?
Not to be confused with email marketing, email signature marketing is a simple yet effective way to maximize the reach of your marketing campaigns at very little cost.
It is a unique branding strategy that gives your campaigns a voice with every email. Through your email signatures, you could increase social media engagement, share news, highlight special features and services and even promote your other websites and apps.
It not only makes marketing more efficient but also ensures visibility.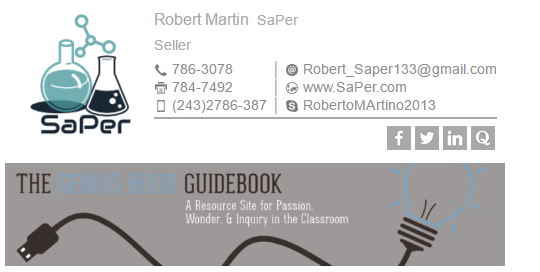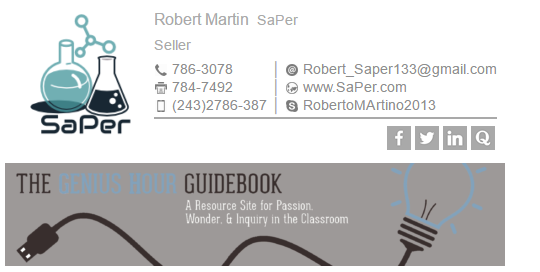 Managing email signatures for your team
Now, it's important to have some basic ground rules when it comes to managing your employees' email signatures.
All employees within your company should have email signatures that are uniform and consistent. Creating a standardized email signature across your company demonstrates continuity and professionalism across all your email communication.
However, depending on how big your company is, it might be a clever idea to develop different signature templates for different company divisions. This way, each division can target the different audience.
With Newoldstamp, you can create different templates for different departments. So, if you just share a link to a generator that already has the previously setup template, then your employees can fill the template only with the information that they want to broadcast.
Use email signatures to promote your website
If you use a standard email signature format for all employees, then it becomes quite easy for you to add promotional links to your website.
In the email signatures, you may advertise your website using text, images, graphics, links or animated content. Because recipients will already be online, they are likely to visit your website if it's just a simple click away.
Using your employees' email signatures to promote your website is great for brand awareness.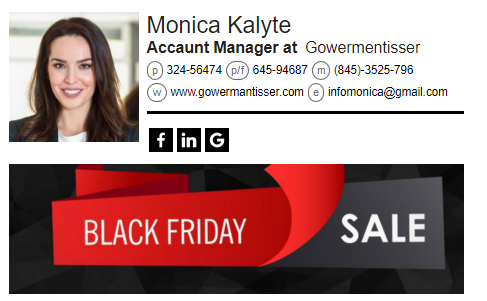 Increase engagement of business social profiles
You can even set up social media icons in your email signatures. Involving social media in your signatures allows your customers to easily share and connect with you while also letting you increase your social presence and engagement with them.
The increased engagement of different business social profiles will lead to the building of your company's network accounts and communities and also grow your customer base.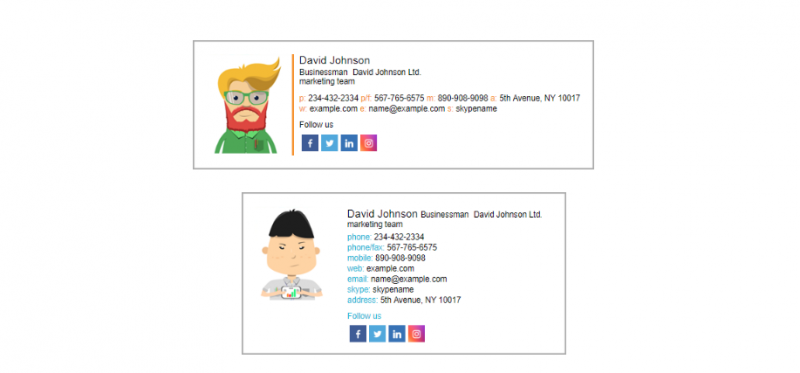 Run email signature banner campaigns
Using your employees' email signatures for simple brand marketing has become somewhat outdated in 2018. One of the best ways you could use your employees' email signatures as marketing channels is by using them as banner campaigns.
This versatile method allows you to share such a wide range of materials that if you manage to do it right, it will completely transform your marketing game. Now, there are several ways you can go about doing this.
01. Adding Call-To-Action to your banner
Adding CTAs to your banner is a great way to appear more attractive to your potential customers. One important thing that you'll have to keep in mind, however, is that you have to keep it simple. You might have limited space so don't try to fit in everything.
Instead, try to use action words to grab their attention. Make sure you use mild, appealing colors. Finally, ensure that you've picked the right place for your CTAs. Add CTAs to links or buttons that clients are likely to click and view.
02. Promoting new blog posts
If your company has a blog that is updated on a regular basis then email signature banners are a great way to introduce them to your customers.
You can even have your email signatures include an RSS feed that will reveal the title of your latest blog post and will also update automatically every time a new post is put out.
Providing new content on regular basis spices up your signature and also increases awareness.
03. Providing new offers
You can use your email signature to drive more interest by promoting new features and services that your company provides to its users and customers.
You could highlight latest promotions and seasonal offers or even give away something for free. By doing this, you will engage the users, keep them up to date and help build a solid web presence for your company.
04. Asking to schedule a demo
Identify some of your best offers and offer free trials for them. Using creative banners in your email signatures, remind users about these free consultations and demonstrations.
You can advertise your products and services for free by simply including these links in the banners. By doing so, you are exposing your offers to more traffic.
This is an effective way to increase download numbers and people who end up downloading, often end up becoming paying customers.
05. Promoting meet ups, events or webinars
A great way to promote your upcoming events is to include them in your banners. The banner can include some key details of the event as well as a link to a page with more information.
Using promotional banners will boost attendance and ensure that your company's most important contacts and target audience are in the know. This method will spread awareness and generate more registrants.
06. Sharing case studies
If you're trying to reach out to potential customers, what is better than sharing stories of successful customers?
For potential customers, knowing how your current customers feel makes them more interested in what your company has to offer.
In your case study, you could show the increase in a current customer's ROI once they started using your product/services. Sharing case studies will make your company stand out in comparison to your competitors'.
07. Adding testimonials from clients
Testimonials from clients can act as seals of approvals when you're trying to reach out to more customers. You can add quotes from your clients regarding their experience with your company and your services. Including client testimonials and reviews in your banners will help you seal the deal and convince your soon-to-be clients.
Author: This article is authored by Helga Zabalkanskaya, CMO at NEWOLDSTAMP
Helga's LinkedIn: Follow Her
About Helga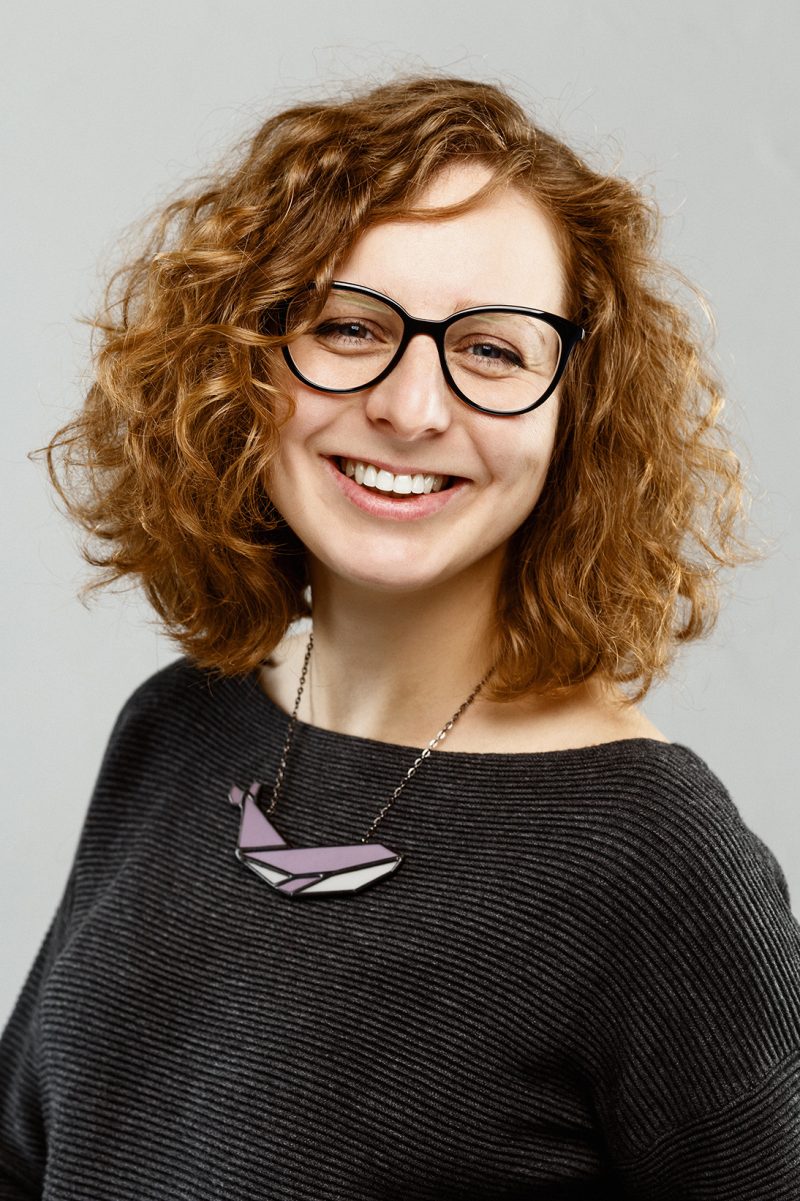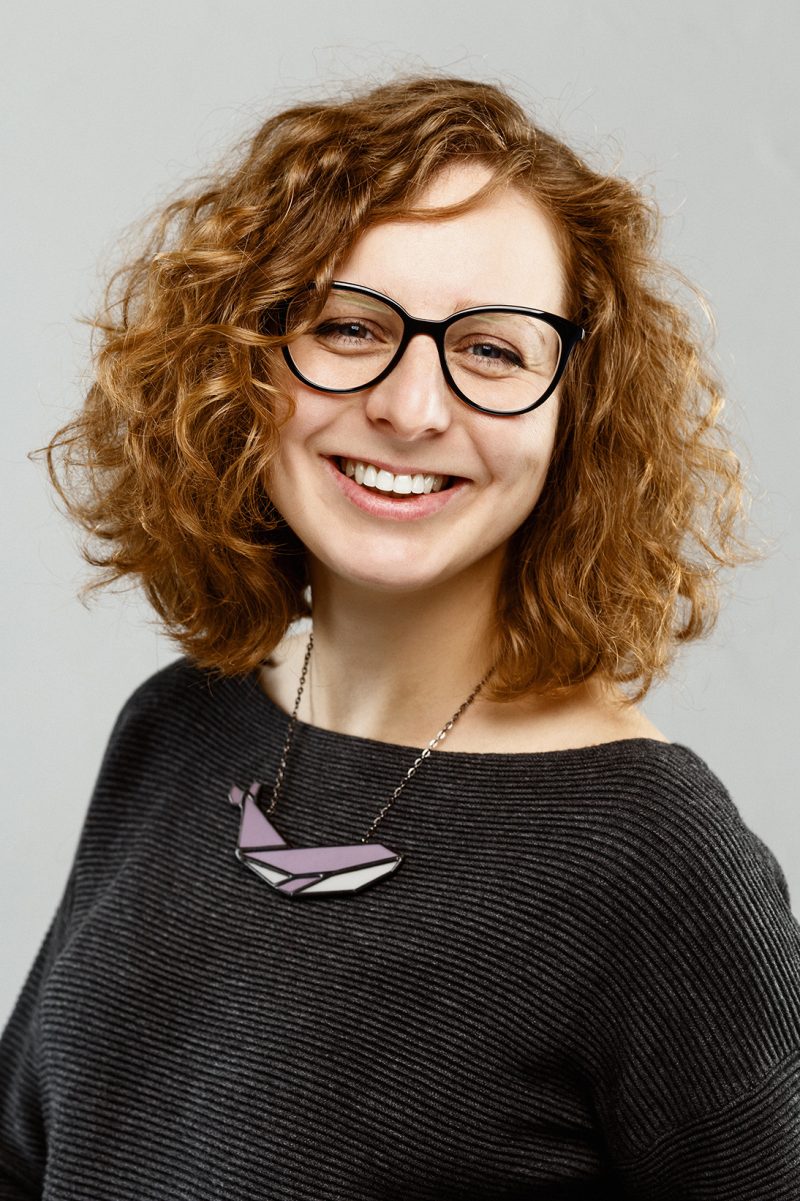 Helga is a digital marketer with 7+ years of experience. Having worked in numerous industries she has a deep understanding of various markets and a variety of tools as well as growth hacking techniques that can boost marketing activity in particular sphere.
Since 2015 Helga has switched to IT industry and helps startups to disrupt markets. During this years she successfully cooperated with several SaaS companies that provide top-notch solutions for marketers and 3d printing industry and recently joined an ambitious NEWOLDSTAMP team.
Helga has profound knowledge in marketing strategy, content marketing, SEO/Sem and social media.