WordPress offers plenty of features to help make your blog more visually appealing along with being informative. One such important feature is uploading PDF files and making them available to download for your audience.
PDF is a useful medium for presenting information on your blog. Whether you want to upload your own ebook or want to offer any statistical report to your audience, downloading a PDF to get information is quick and highly user-friendly.
You can easily upload PDF files to your WordPress website and make it available for your audience. Wondering how? Read on to find out:
As you probably know, things have changed after the introduction of the Gutenberg editor. Many old WordPress plugins will not function properly on the new editor, and you will need a custom Gutenberg block plugin to use it properly.
In fact, many things have become easier with the Gutenberg plugin and embedding a PDF file is one of them.
The Gutenberg editor offers you built-in option to embed any file to your WordPress post or page easily.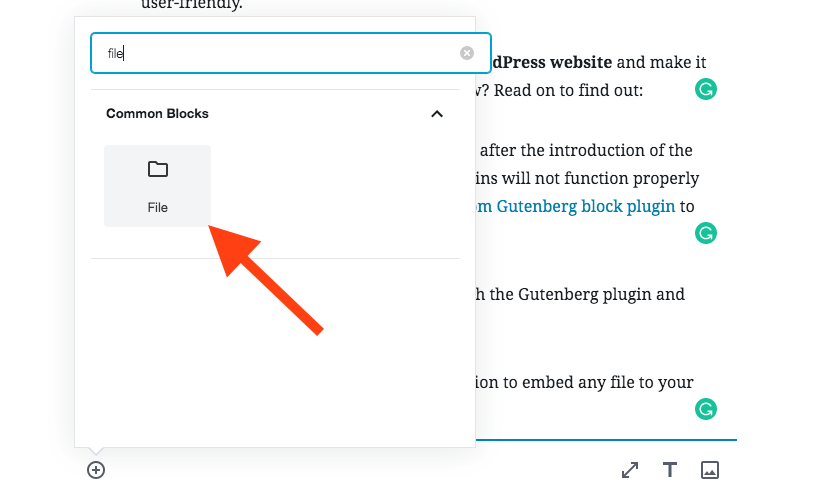 Upload PDF Files to WordPress Site (Classic Editor)
If you are still using the classic WordPress editor, this tutorial will be helpful for you while trying to up0load any PDF file to your WordPress site.
Don't miss this article about the best PDF viewer WordPress plugins.
A result oriented approach for uploading PDF files in WordPress
If you want to upload PDF files directly to a WordPress page, you can do it even without using any plug-in. This simple yet effective method is very similar to the process of uploading images on the WordPress site.
To upload a PDF file to your WordPress blog, firstly click on the edit page/edit post button to open the post editor screen.
The next step is to upload the document by clicking "Add Media" button.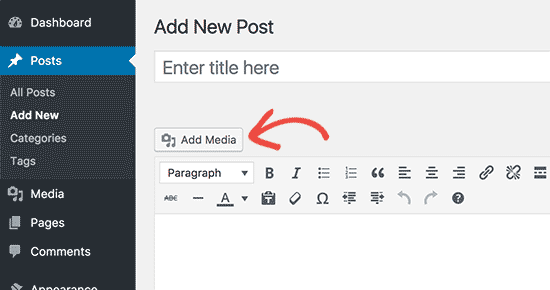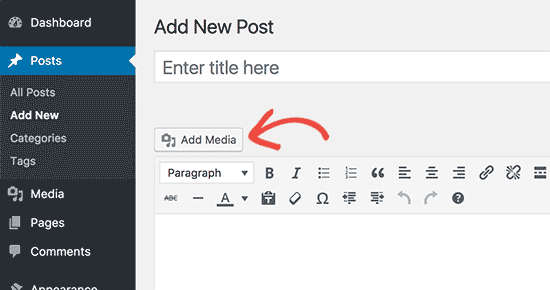 You can browse and select the files that you want to upload by either dragging them to the upload popup or by selecting them from your computer.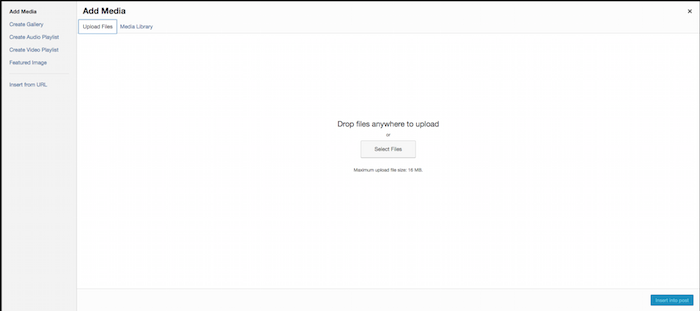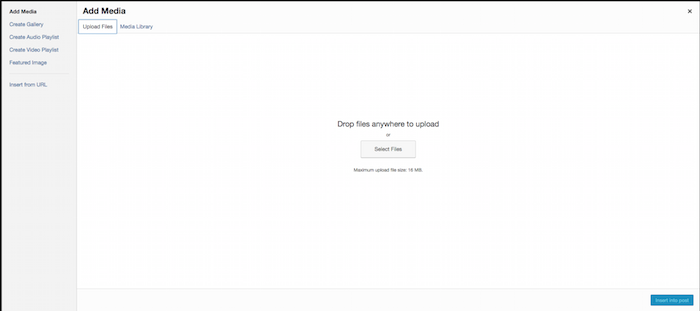 The PDF file will get uploaded seconds after you select it. You can view the PDF thumbnail, add title, description, and caption to your file in the WordPress file upload popup.
Next, click on the "Insert into post" button to add the file to your website's page.
Your PDF file will now appear in the post editor. You may add text, images or any other information along with the PDF. Now, all you have to do is publish the post/page and your PDF will be uploaded and ready to be downloaded by the viewers.
You can test the upload by visiting your website's page and downloading the PDF.
This quick and easy method will help you in uploading any PDF on your website by following just a few simple steps. However, you can also upload and embed a PDF file into your website by using WordPress Plug-ins.
Although there are many options available, Google Doc Embedder is the ideal plugin that can help you in uploading PDF files to your blog in a hassle-free manner.
Read on to find out how you can upload PDF to your WordPress blog using Google Doc Embedder.
Uploading PDF Files Using Google Doc Embedder
Google Doc Embedder is a popular plugin used to upload PDF and several other files into your WordPress Website. It allows you to embed PDF files into your posts with the help of a shortcode.
Google Doc Embedder comes with a variety of customizations that you can use to change the height, language as well as the width of the embedder.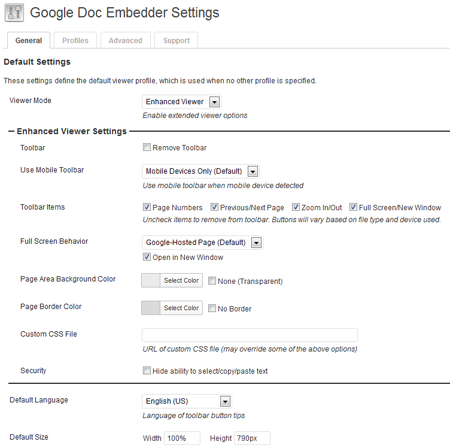 To embed a PDF, first, upload the files to your website's media by using the method mentioned above. Once your file is uploaded, copy the URL of the file from the Media Upload Popup. Unlike the method mentioned above, DO NOT directly insert the file by clicking on "Insert Into Post".
Close the media upload popup and head over to the post editor. You will find Google Doc Embedder icon in the post editor where all other post formatting options are present.
Click on the icon to open the Google Doc Embedder popup. Next, paste the file URL that you had copied earlier in the URL column.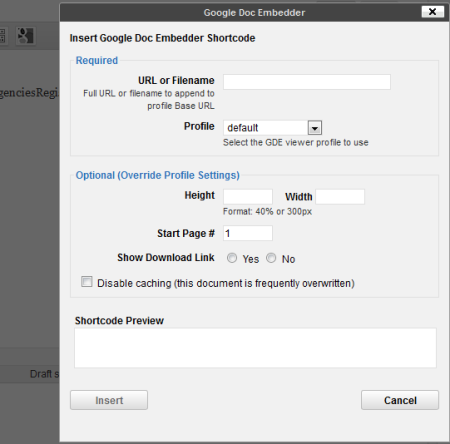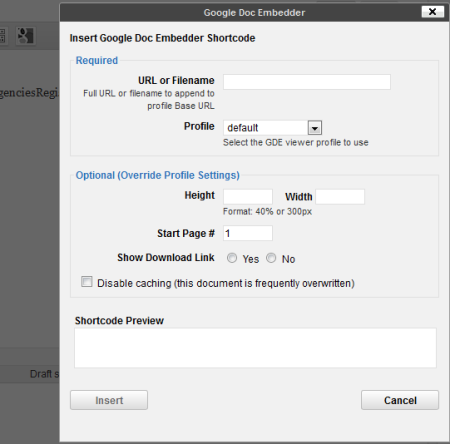 To add the shortcode into your post, click on "Insert" and your file will be embedded in your post.
An efficient and fast plug-in, Google Doc Embedder can also be used for uploading files other than PDF to your blog.
What information do you want to offer on your blog with the help of a PDF? Let us know in the comments below!