If you are looking for ways to make money on Pinterest, we have listed some of the best ways for you to get started.
If you think Pinterest is simply a photo-sharing network or yet another social networking site, you've got the idea wrong.
Pinterest is a search engine where people are searching for inspiration or solutions to their problems. And if you have a product or service that can be the answer to their problems, you can make handsome money on Pinterest. 
Pinterest has grown by multiple folds in recent years and it has become one of the top sources of traffic for bloggers and marketers. Pinterest currently receives over 400 million monthly users, you can't ignore such huge traffic potential.
Are you fascinated by the possibility of making money on Pinterest?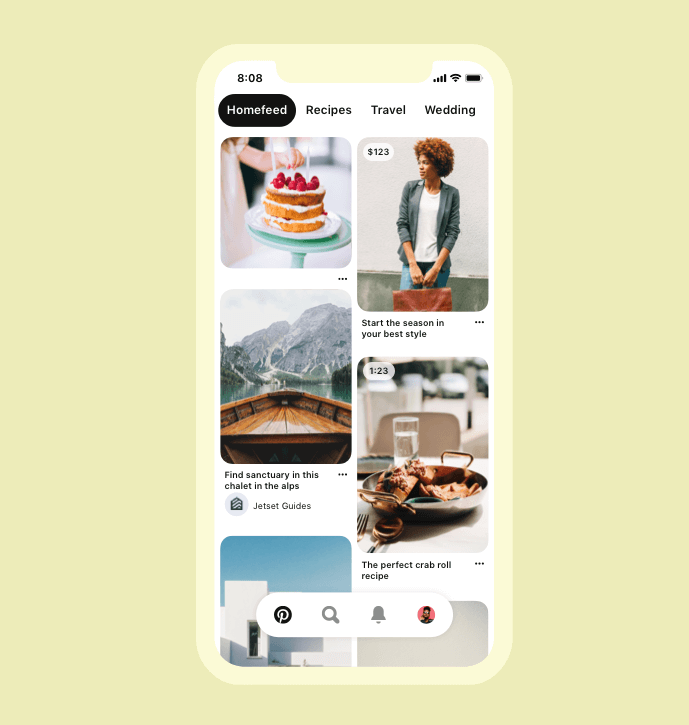 You don't have to be cynical about its potential because we're here to list some of the most successful ways for you to make a handful of money.
Let's get started!
01

. Make Money as an Affiliate Marketer

When it comes to making money online working from home, affiliate marketing is big. There are affiliate marketers making millions of dollars every month.

If you are just getting started as an online entrepreneur, you must consider learning more about affiliate marketing.

Affiliate marketing is the process of making money by promoting third-party products or services. You promote the product or services using your affiliate link and you make a commission when anyone makes a purchase through your link.

If you've got the desired audience on your Pinterest profile, you'll be able to make some handsome money by pitching them relevant products.

How can I do it?

You just need to follow these steps:

Although Pinterest keeps on changing its stance on affiliate marketing, it still is a pretty handy technique while it lasts.  

But, make sure to read the current terms and conditions around promoting affiliate products and act accordingly.

According to Pinterest, over 90% of weekly pinners make a purchase decision on Pinterest
02

. Make Money as a Blogger

Although this is definitely not a direct way to earn from Pinterest, you can make money by bringing people on your blog and monetizing your traffic to the best of its' potential. Whether you're a well-established blogger or a new one, the new trend of getting a strong Pinterest game is for any blogger.

Here's how you can earn as a Blogger:

To make it even more effective, indulge in maximum interaction with your audience. You can do this by pinning other people's pin or creating a group board.

Moreover, partner with other bloggers and influencers, who post relevant content, to increase new readers on your blog post.

There are numerous examples of bloggers making thousands of dollars every month only by monetizing Pinterest traffic through affiliate links and display ads.
03

. Make Money by Curating a Shared Board

If you're a Pinterest user with a decent amount of followers, this might not be the ideal alternative for you.

Having a shared board with a brand will help to broaden the reach of both parties because the shared board not only appears on your profile but also on the profile of the brand.

Simply put, you build a board for the client and they pay you a flat fee as the board must use their content to reach the audience.

Here's a tip-As you curate a board on Pinterest, make sure you add a mix of your pins and your brand's pins. This is going to help you reach even more people.
04

. Make Money by Becoming a Virtual Assistant

Virtual Assistant is becoming a popular way to make money while you work remotely. While a conventional Virtual Assistant assists busy companies and professionals with their day-to-day jobs, a Pinterest Virtual Assistant helps various parties manage their Pinterest account.

Social media influencers, online business owners, brands, and bloggers look for automating their Pinterest account optimization needs to a professional.

Don't get confused with the word Professional, it's really easy to be an expert on the handling of Pinterest. But if you want to have experience in it, you can enter a course.

What do I have to do as a Virtual Assistant?

From doing keyword research, creating and scheduling pins to working with Pinterest Ads manager, and creating a sales funnel, you basically have to do every possible function on Pinterest.
05

. Make Money by Selling Your Own Products

While we have already made you familiar with the affiliate marketing technique, this method is also quite similar. The only difference is that, now, you'll drive the traffic from your Pinterest account to your website.

How's this for a fact?

"Over 60% of people buy something after seeing it on Pinterest"

Quite fascinating, right?

Whether you have an e-commerce website or sell your products through Shopify or Etsy, Pinterest can prove to be a feasible option to share products such as furniture, clothes, home decor, e-books, etc. 

Here's a tip – While creating pins, make sure you target the right keywords. Moreover, if possible, make use of promoted pins as it works just like any other paid advertisement on various search engines.
06

. Make Money Through Joint Promotions

The last one on our list is to make money by joint promotions. In this way, both the creator and the brand work together to promote the company's product. Brands typically carry out these efforts as part of their ongoing marketing campaigns. 

Brands look for creators who have a successful Pinterest account so that they can increase their reach and take advantage of the creator's audience.

The aspects that matter most while earning the most through these methods are the concept and design of the pin, placement, and photography.

Not only can you be innovative when creating these campaigns with brands that you already know about, but you can also target new brands. Nonetheless, make sure that your targeted brand is a good match for your personal style.
07

. Selling Ready to Use Pinterest Templates

While you might be good at designing Pinterest images, there are many who are not. So, you can target such users to sell ready-to-use Pinterest design templates that they can quickly edit and use for their images.

As we know, Pinterest is an image-sharing platform and all the content on Pinterest are images, graphics. So, you have to make sure that the images you share on Pinterest are of good quality.

Pinterest has its own preferred dimension for the images you share to make it perform well. You need to make sure that every image you share on the platform is well designed.

There are many tools like Canva that you can use to create your images. While Canva is a great software and easy to use, there are users who are not willing to spend time or don't have the creativity to come up with unique good looking designs.

So, you can target such a userbase. You can, in fact, make money by selling Canva templates for Pinterest. You can use marketplaces like Creative Marketplace, Etsy to sell your Pinterest design bundles.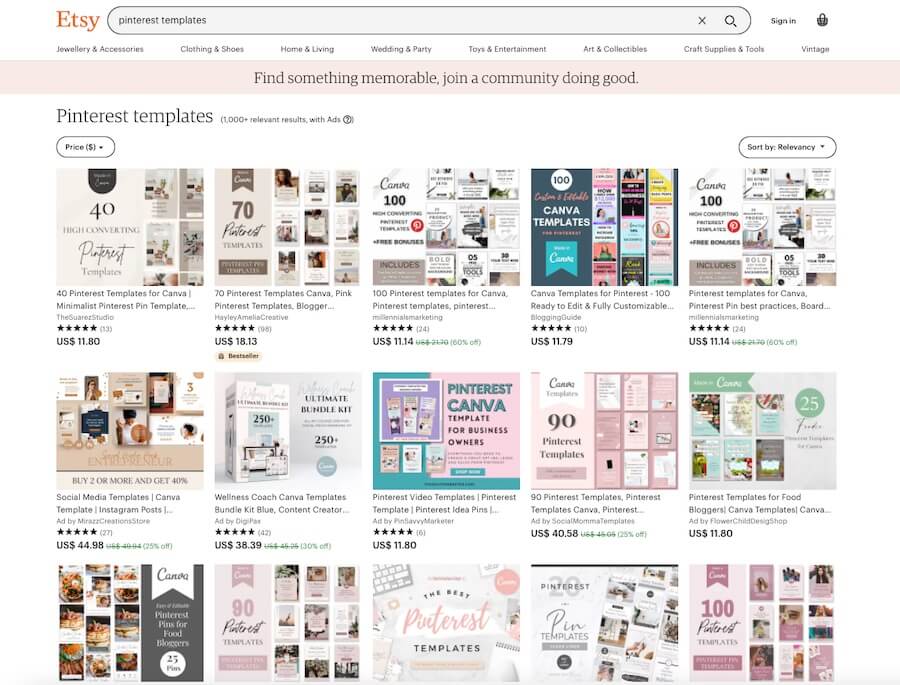 Conclusion
While these techniques will help you earn money, you'll always have to follow certain pre-requisites of Pinterest such as having a business account, creating high-quality pins, impressively describing your pins, and interacting with other pins.
We'll suggest you diversify your income-making strategies on Pinterest to have secure and regular earnings. 
Also, don't miss our article about the best tools to schedule Pinterest Pins.