Although every business owner aspires to cross the borders and touch many nationalities, a major part of the smaller business will only operate at the national level for a long time.
On the contrary, local SEO has also emerged as a major thought in the minds of several business owners because there is huge potential for a product or service to be successful in the home.
Therefore, the local SEO strategy relies on marketing a product or service to the people who are based locally.
Because the local SEO strategy will target the customers situated on close quarters, optimizing a website will easily get more leads and conversions without much effort. You can also think of it as a focused strategy that will make your brand stronger and compel it to compete with the big fishes in the future.
Bear in mind, when you understand the fundamentals of the local EO, it becomes easier to compete with the bigger brands out there.
According to recent research, around 35% of the search traffic is relevant to local products and services. Therefore, if the importance of local SEO isn't acknowledged by a business owner, they could be losing out on various opportunities.
Here, we will discuss a few intriguing ways to improve the local SEO for a business: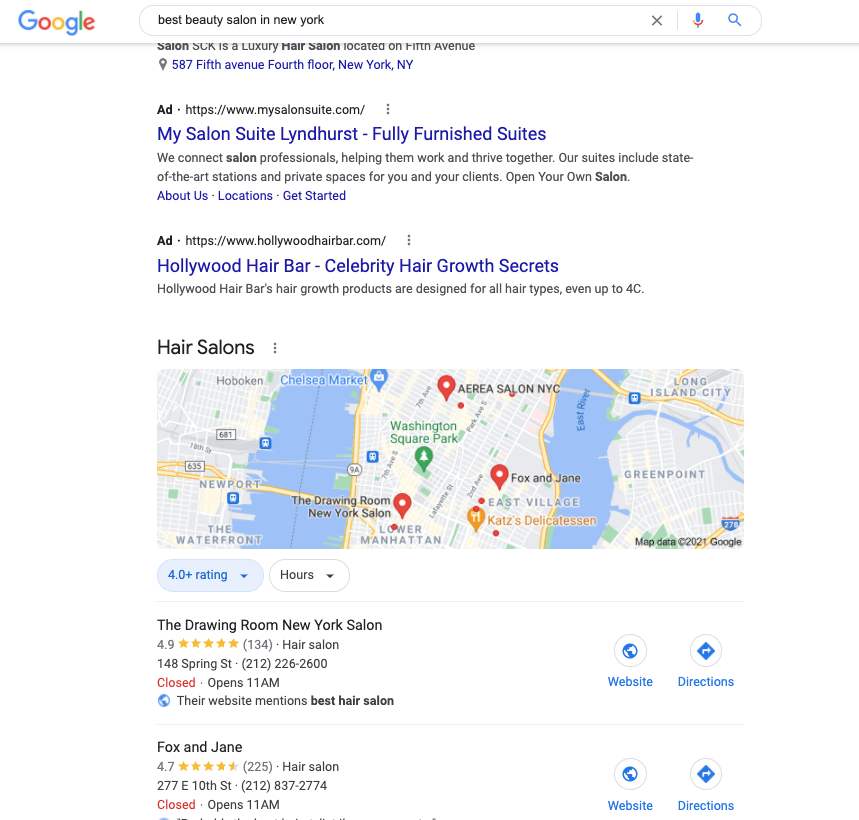 01

. Add Your Business to Googlr My Business

When it comes to optimizing the business for local search, it is important to list your business to Google My Business Listing. You can add your business location, timing, photos, description and other details so that the user can quickly get the basic important details for your business.

You can also start collecting customer reviews on the Google My Business listing so that it enhances the overall trust and visibility for your business.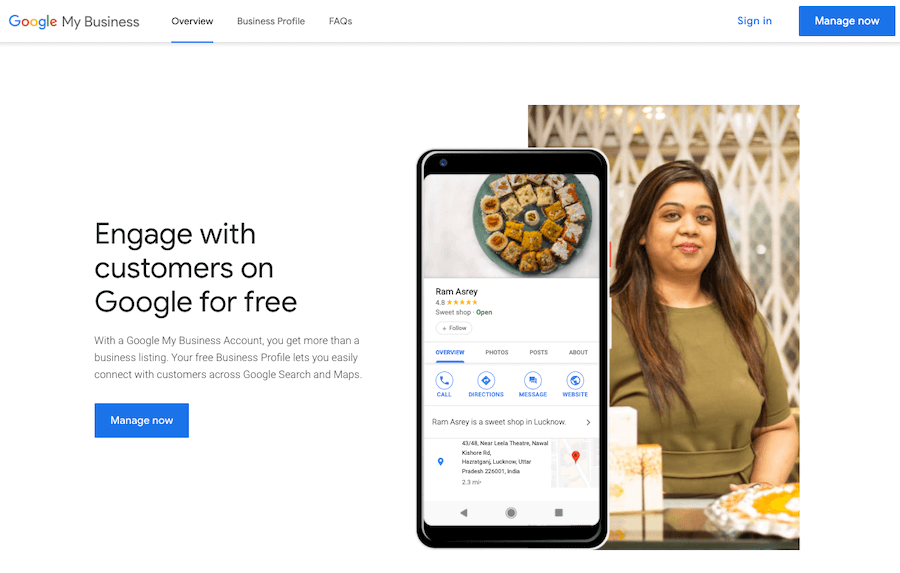 02

. Don't Overlook The Happy Reviews from Customers

There's no running away from the fact, ravishing reviews can become a focal point for prospective customers who are sifting through a business website for the first time.

Therefore, when a customer is satisfied with a product or service, they will likely leave a stunning review on the website. This review will, in turn, be beneficial to generate a positive response from the local customers.

According to a recent survey, around 80% of customers will swoon over personal recommendations to cement the decision to buy from a certain business. Here's how you can ask for a positive response from the customers:
03

. Create Relatable Content For the Customers

There's nothing equivalent to relatable content that draws a strong connection with an ongoing controversy or a major issue of the public's interest.

This is enough reason for many business owners to create blog posts regarding the local news, events, and stories. Furthermore, adding interactive videos regarding the local charities will also attract customers.

 Even setting up a customized web page according to the local culture of a certain locality will impress prospective customers. For this to happen, considering the professional local seo services will be a good decision. 
04

. Get Local Backlinks

Backlinks are very important when it comes to SEO. And we talk about local business, it is important to get backlinks from the local sites so that search engines understand the geolocation relevance.

For example, if your business is based in USA; there is no point in getting most of the links from India and other countries. Keep your backlinks relevant to the local area as much as possible.
05

. Voice Search Optimization is The Need of The Hour

Voice search is growing exponentially across the globe. Rightly so, it is fair enough to become mainstream in the years to come. So when a local SEO is concerned, marketers will optimize the way customers will ask questions.

Because a modern customer has access to a plethora of products and services on the web, voice search shortens the time it takes them to make the final decision.

Essentially, most customers use long-tail keywords as compared to a regular search. Therefore, you will have to adjust the SEO content in a way that fits with the conversational tone of the customer.
06

. Create a Mobile-Friendly Website

As technology has become a strong part of popular culture, almost every user has a mobile phone these days. Mobile visits have grown fastly in the last few years and are all set to beat desktop usage.

According to various experts, mobile search is a major part of the local SEO, as users feel comfortable looking for a product/service through their phones while resting on their couches.

Therefore, you need to create a unique experience for visitors and not expect them to visit your shop. Once the website is optimized for mobile, the chances of earning a higher return on investment will be huge.
07

. Make the Most Out of Online Business Directories

Online business directories have earned huge fame in the last decade. Because geography has emerged as a popular source of information in marketing, seldom will you find a marketer who overlooks their importance.

Once you get to infuse the local phone number, address, and name of your business in the local directories, the chances of finding more customers easily.

For this to happen, your company should mention the basic details in the directories such as the current address, email address, and the official website's address.