Displaying the validation of existing clients of a brand has become a greatly sought-after tactic by brand owners to incorporate this technique into their business.
According to surveys, potential clients of businesses explore products online and read reviews before deciding on one and making purchases. In terms of numbers, more than 80% of shoppers read internet reviews before making a purchasing choice.
Do you want to start but don't know where to begin? In this post, we'll show you how to effortlessly incorporate the Google review widget on your website using the finest methods and processes.
Before we start with the process, have a look at the most efficient tools to Embed Google Reviews On WordPress Website with ease.
Recommended Tools To Embed Google Reviews In WordPress Websites
01. Taggbox Widget
Taggbox Widget, a highly dynamic and fast social media aggregation tool that allows users to collect material from numerous social media networks, including Google reviews. While collecting reviews, users have the option of selecting their preferred source.
You can use Taggbox software to add Google Review to the WordPress site.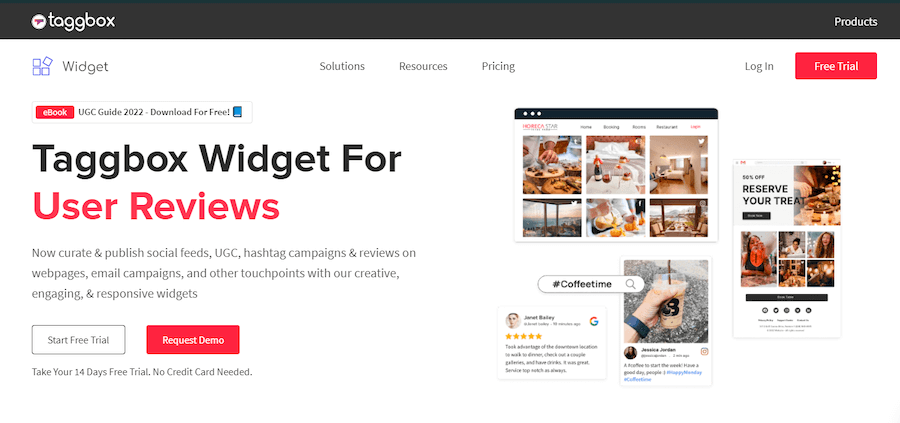 Users can choose from a list of places or combine feedback from their Google My Business account. The Taggbox widget has a lot of options that help users improve the Google review widget's performance.
The tool provides users with a number of modification options for increasing the widget's appearance and visibility.
To make the Taggbox widget more appealing to the eye, users may choose from a variety of settings such as themes, fonts, colors, layouts, and backdrop selections.
The tool's content moderation panel allows users to check the quality of material before it is published on the website. A profanity filter is included in Taggbox, allowing users to delete any undesired or improper text from the widget.
After publishing the Google review widget, users are able to keep track of the widget's stats. They may track the widget's success by obtaining information such as the engagement rate, total impressions, and so on.
Instant automatic updates are also available, as well as a dedicated back-end support crew to help users.
02. Tagembed
Tagembed, another well-known social media aggregation tool that allows users to collect and display evaluations on their website in a matter of minutes, makes it a good choice on the list for embedding Google reviews on a WordPress website.

Users may make use of the customization panel, content moderation panel, analytical statistics, and other features to make the widget more responsive.
03. Elfsight
Elfsight is the final option on the list, a useful social media aggregation tool that allows users to collect and post content on their website.
Users of the platform may make use of the widget editor's extensive customization possibilities to find the best match for them.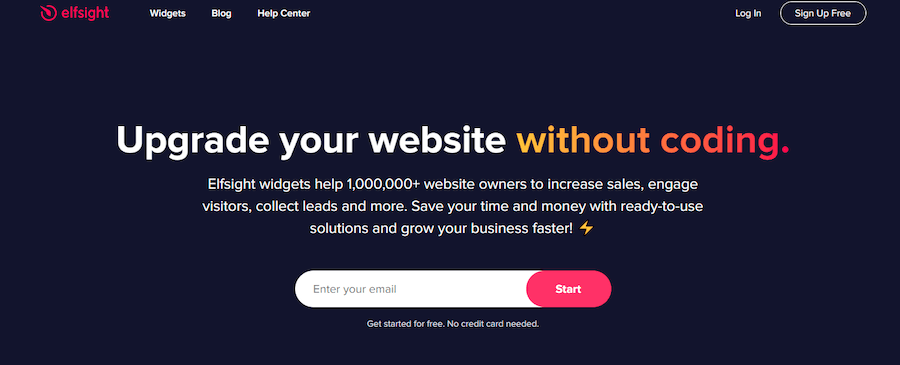 They can also get a preview of the widget before it is published on the website. Overall, this tool is quite responsive, making it ideal for brands to incorporate Google reviews on WordPress with ease.
How to Integrate Google Reviews into a WordPress Website
Step 1: Choose a Tool and log in
First and foremost, you must log in to the tool when you have finished selecting it. For first-time users, most tools include a free trial period. Sign up for a free account and use the tool. You'll be taken to the tool's dashboard area.
Choose Google as your chosen content aggregation tool, then pick your source, enter your credentials, and click Create Feed. In a few minutes, you'll be able to see the combined Google reviews in the widget editor.
Or you can also go with – Google Review WordPress Plugin
Step 2: Modify and Customize the Content
After you've finished collecting the feeds, you'll want to improve the Google review widget's aesthetic attractiveness. You will be able to acquire options based on the tool you have chosen. This step is critical since it allows you to improve the widget's overall appearance and visibility.
Second, you could be offered the option of moderating the information by removing irrelevant content from the widget. This will ensure that the information you post is of the highest possible quality.
Step 3: Generate the embed code and post the Google Review Widget on your website
You'll be ready to start the embedding process once you've completed the customization and content moderation sections. Select WordPress as your preferred website development platform by clicking the Publish button.
Then, go into your WordPress account, choose the layout or webpage where you want the Google reviews to appear, and paste the embed code into the appropriate box. After you've saved the adjustments, you'll have completed the procedure!
Key Takeaways
We're calling it a wrap, and you've learned about the greatest tools for effortlessly embedding Google reviews on your WordPress website, as well as the entire procedure.
Put this strategy into action right now, and you'll be surprised with how well your website works and how much your brand grows!