Affiliate marketing is one of the easiest, quickest and most common method of generating money online. If you are looking to start earning online, affiliate marketing can give your online business a kick start.
Many online marketers and bloggers have found that pay per click (PPC) programs are not quite satisfactory according to the traffic generated through your site. However, with affiliate marketing, a little patience can offer you a significant hike in your earning potential.
Before we start discussing the tips and tricks of affiliate marketing, it is important to understand what is affiliate marketing.
Don't Miss: Top WordPress affiliate themes
Affiliate Marketing: Important Points to Know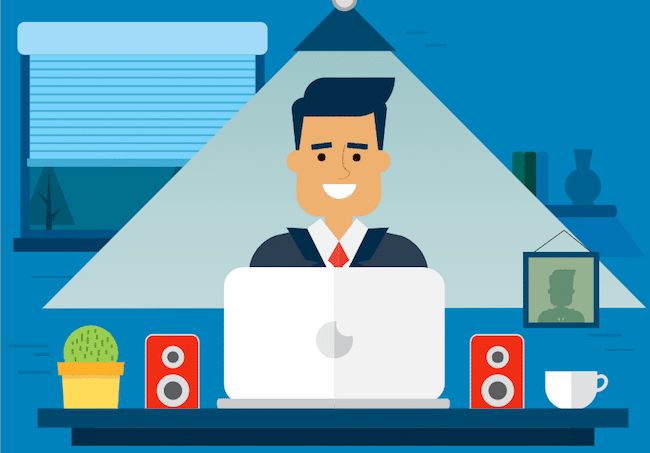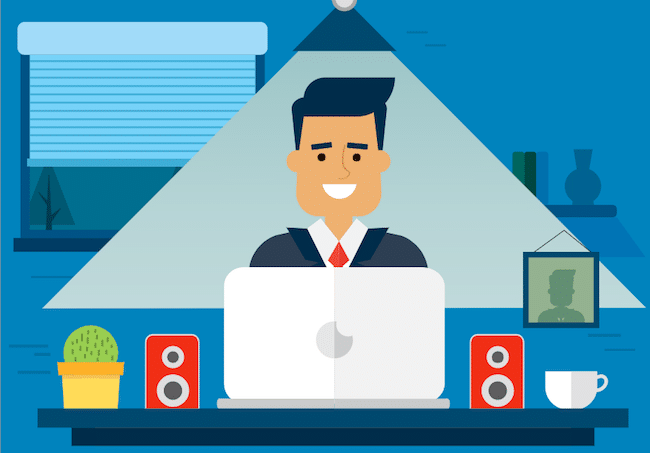 What is Affiliate Marketing?
Affiliate marketing is the method of making money online by diverting traffic from your site to a product or offer through your affiliate link. By affiliate marketing, you promote other services or products and earn commissions in return for every sale.
Affiliate marketing is beneficial for both the vendor and the affiliate. Although the seller or the provider get higher reach to potential buyers through affiliate programs, they do not make 100% profit on each sale. Some percentage of their profit goes to the affiliate marketer. On the other hand, the affiliate promotes and channelise their readers to buy a product or service.
Here is how you can choose the best affiliate program for your blog.
Why Choose Affiliate Marketing if you Have AdSense?
Google AdSense is the biggest advertising program online, where you rent out your site's ad spaces to Google. After that, Google manages further advertisement allocations and advertiser networks.
As the owner of your website, you would like to control what, where and when gets featured on your site. However, in the case of Google AdSense, you ultimately hand over the power of selecting products to be displayed on your web pages to Google.
Once you sign up for the Google AdSense program and authorize them to manage the ad spaces on your site, Google can pick anything and place it in the ad spaces. Whether you like it or not, you cannot control the brands and products promoted by Google, on your site. In comparison, affiliate marketing programs offer you complete control over placement and promotion of products you believe in.
You can find yourself and select what you want to place and what you do not want to put on your site. Also, unlike AdSense, affiliate earning is a long-term passive earning prospect.
With affiliate marketing, all the queries, refunds and support tickets raised by the customers are resolved by the vendor. As you do not deal with the vendor directly and you do not have to make any products, affiliate marketing does not require big investments.
Also, many affiliates allow recurring commissions besides the first sale schemes. This means until the time your referred customers keeps shopping from the vendor site; you keep earning a recurring share from every sale. However, Google AdSense has no such recurring schemes available.
Don't forget to take a look and understand the difference between affiliate marketing & Google AdSense.
Suggested Ways to Become a Successful Affiliate Marketer
Here are some ways:
01. Develop a Niche
One of the most crucial factors in your success as an affiliate marketer is "Niche". Rather than wandering between many products and services, concentrating on a single niche is highly profitable. Stay loyal to a specific niche of product and target a group of people for better earning online. Only promote products and services that are related to your target audience and product or service niche.
02. Indulge in Marketing
Earning through any advertising platform requires traffic. Whether it is Google AdSense, affiliate marketing or any other advertising services, your site needs high traffic to give you higher earning. Be visible on social media and rank on search engines like Bing and Google to attract traffic to your site.
For better affiliate marketing, you need targeted traffic and paid traffic is not a good idea. When you receive traffic via search engines like Google, Bing and Yahoo, it is highly targeted. To get traffic via search engines and social media, work on your site's search engine optimization (SEO) and social media optimization (SMO).
03. Know your Audience Needs
Offering wrong products and services to your targeted audience may lead you to affiliate marketing failure. Know who your audience is and understand their needs. Research on the category of readers that visit your site and then select a niche.
04. Do Not Fall Into Any Trap
Many negatives always surround positives. The biggest mistake you can make in the journey to be successful via affiliate marketing is selecting the wrong affiliate. There are many affiliates available in the market including ShareASale, Amazon Associates, and Commission Junction. Most of these affiliates work the same way, but some of them offer the better amount of commission as compared to others.
For example, in digital products, ClickBank is said to be the highest commission payer, with a percentage ranging from 50% – 75%. On the other hand, Amazon is the biggest affiliate program available today which offers just 7%-15% commissions on their range of products. Therefore, do a complete market research before selecting any one affiliate program.
05. Be Creative
To be a successful affiliate, you will have to be creative. Another mistake almost every affiliate makes is "Copy and Paste". As an affiliate marketer, you should never just copy and paste affiliate material and email swipes from the sales page of products. To earn better, you need to look different and valuable.
Make necessary changes in the affiliate material and create content in your own words. Your uniqueness will make you stand out.
06. Offer Bonus
There is nothing more attractive than receiving a little bit extra. If you are looking forward to being a successful affiliate marketer, try providing a bonus for every product and service you offer. With bonus here, we do not mean offering any PLR products you get online. The bonus must be something that compliments the product you are selling, add value to the buyer and make you stand out.
07. Build a Strong Email List
A strong email list is one of the key factors in becoming a successful affiliate. You should start creating your email or subscriber list from day one. However, if you have not yet developed an email list, start building it today. The sooner you get a long and strong email list, the faster you will start earning through an affiliate.
08. Make Your Site Mobile Ready
According to a survey, in November 2014, site owners gained 46% affiliate clicks and 26% affiliate retail sales, through mobile devices. In case, you are still running a not so mobile friendly site; you may be losing a significant amount of commission.
With more people shifting to mobile and tablets for online purchases, mobile sites can capitalize more than you can think of.
09. Topic Targeting Is Better Than Keyword Targeting
With every passing year, Google is trying to divert the SEO community's attention from keyword targeting to other useful aspects. With exact match keyword targeting from Google AdWords interface and keyword data removal from Google Analytics, Google is trying its level best to make it difficult for digital marketers. This system may seem hard, but it will eventually help in shifting potential buyers towards topic targeting, which means focusing on long tail traffic.
Rather than focusing on keyword stuffing, if you start focusing on quality and in-depth content, you will see an immense amount of profit in affiliate marketing through your blog or site. Rich content can divert quality traffic to your site.
Also Read:  5 Quick Tips To Increase Web Traffic
10. Keep Learning and Accept Change
If you know the game of internet marketing, you understand what works today may not work tomorrow. Any strategy that you implemented three months ago may not give you the same level of profits today. Keep updating yourself daily and seek knowledge for continuous growth.
We all know a few years back "banner ads" were most popular and highly sales were driven. However, today banner ads have gained the term known as "banner blindness". Online buyers and viewers no more click on banner ads, rather they prefer spending time on reading and learning what is right for them, before clicking any ads.
11. Be Patient
Although affiliate marketing is the easiest way to earn money online, it requires challenging work and patience. Remember, quick money is never good. Earning through affiliate marketing may take time, so do not lose hope. Just like your blog or site takes the time to be popular, affiliate marketing requires time too.
Market yourself properly, build your audience base, generate traffic and have the patience to see better results. Many industry giants are making five to six figure incomes through affiliate marketing. You can also achieve the desired success level with patience and correct strategy.
Endnote
Once you start affiliate marketing, you will love it. We would suggest you try affiliate marketing in addition to AdSense and calculate statistics for both. Check weekly improvements and make changes accordingly. Follow the tips and tricks mentioned above, to get the best out of affiliate marketing.