If you are looking for a way to add a cost calculator to your WordPress website, we have listed the easy way to get that done quickly.
There are many businesses that need a cost calculation to give an estimate to the incoming users. If you are dealing with any kind of booking business, freelancing, or finance-related business, you will need a cost calculator if you don't want to lose potential customers.
A nicely-created cost calculator will enhance the overall user experience on your site. It will also eliminate any last-minute surprise to your customers and they will be clear about the price.
In this article, we will discuss the process of adding a custom calculator which is easy and cost-effective.
Any WordPress site can easily add a cost calculator by using the Cost Calculator plugin. It offers a completely free as well as premium option to go for.
What is Cost Calculator Builder?
Cost Calculator Builder is a WordPress plugin to add a custom cost calculator to any WordPress site. It is the best solution if you need any kind of calculator on your site.
It comes with a free version that offers a number of fields and option to create a custom calculation. You can also add your own custom formula and add it to any page with a shortcode.
The premium option of the plugin offers comprehensive solutions with a long list of features and possibilities.
The Free Version of Cost Calculator
The free version of the plugin has more than 20,000 and you can use it to create a variety of different calculators.
Here are the available fields that you can use.
Input Box
Total / Subtotal
Quantity Box
Dropdown Box
Toggle Button
Radio Button
Checkbox
Range Slider
HTML Code
Horizontal Line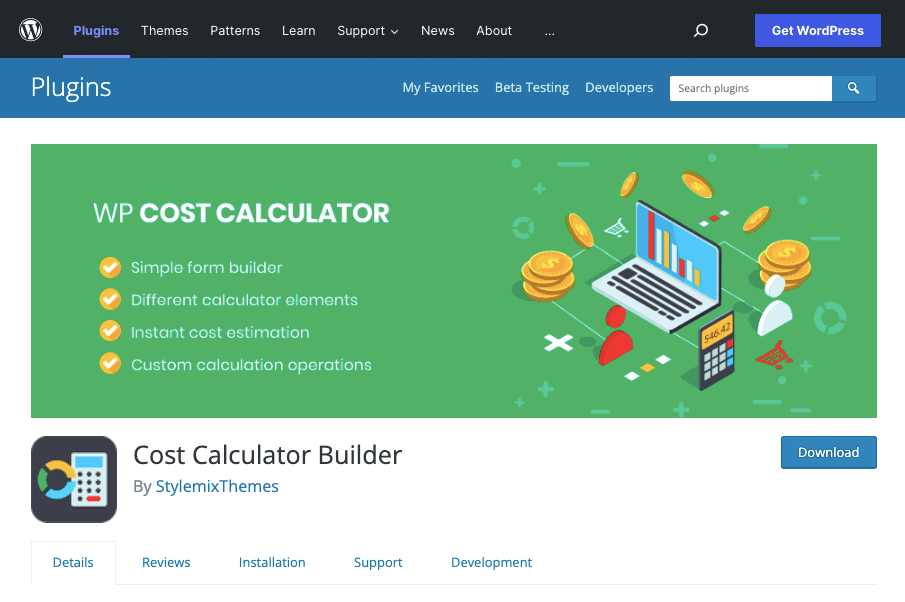 Cost Calculator Plugin (Premium Version)
If you need all the features and options offered by the Cost Calculator plugin, you will have to go for the premium version of the plugin.
Features difference between Free & the Pro version.
| | | |
| --- | --- | --- |
| Features | Free | Premium |
| Input Box | Yes | Yes |
| Total / Subtotal | Yes | Yes |
| Quantity Box | Yes | Yes |
| Dropdown Box | Yes | Yes |
| Toggle Button | Yes | Yes |
| Radio Button | Yes | Yes |
| Checkbox | Yes | Yes |
| Range Slider | Yes | Yes |
| HTML Code | Yes | Yes |
| Horizontal Line | Yes | Yes |
| Woocommerce Integration | No | Yes |
| Stripe & PayPal Integration | No | Yes |
| Orders Dashboard | No | Yes |
| Contact Form 7 Integration | No | Yes |
| reCAPTCHA | No | Yes |
| Date Picker Calculator Element | No | Yes |
| Multi-Range Slider Calculator Element | No | Yes |
| File Upload Calculator Element | No | Yes |
| Image Dropdown Calculator Element | No | Yes |
Getting Started With Cost Calculator Plugin
You can get the Cost Calculator plugin from the StylemixThemes site. Once you buy the plugin, you can go ahead and upload it to your WordPress site and install it.
Once the plugin is active on your site, you will get the plugin options in the dashboard.
To create a new calculator for your site, click on the "Create New" option and get started.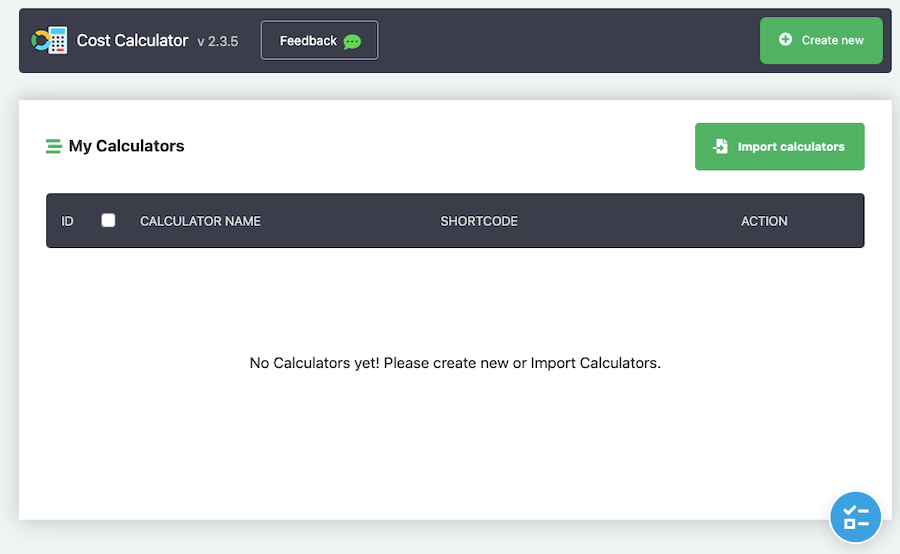 While creating a calculator, you can simply start by naming the calculator, and then it will give you the option to drag all the different fields that you need.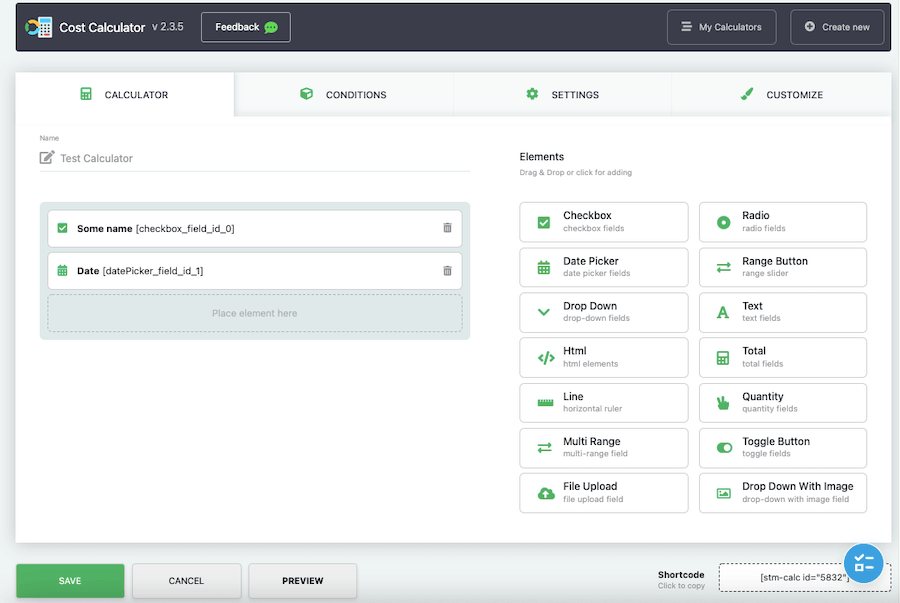 Add Conditions to Your Cost Calculator Forms
The conditions make a cost calculator form more practical. You can add different conditions to different form fields and will show or hide depending on the conditions met. The customers will have the option to use only the fields they need.
The condition system will make the entire calculator a lot more dynamic.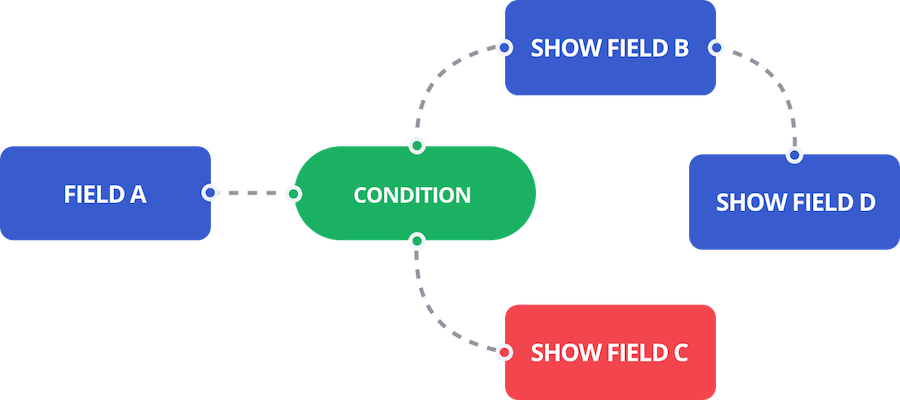 Adding Payment Option to Cost Calculator
Once a user calculates the price, they should have an option to make the payment. The Cost Calculator plugin gives you the option to add PayPal or Stripe payment systems to your form.
To add the payment option, go to settings while creating the calculator and click on the PayPal option to add the PayPal payment option.
Add your PayPal email and complete the settings.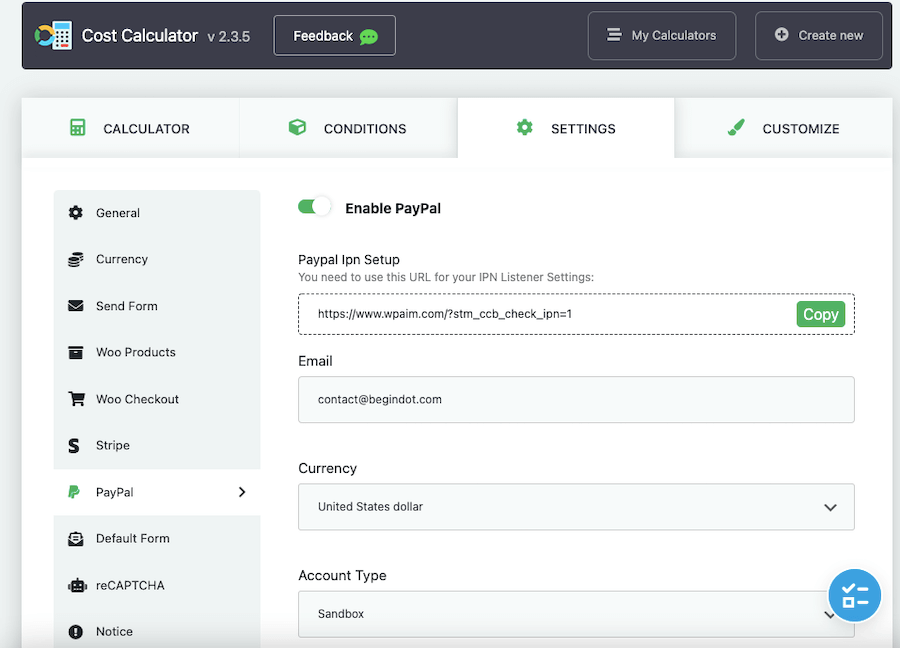 Once you complete the settings, the PayPal payment option will start appearing on the form.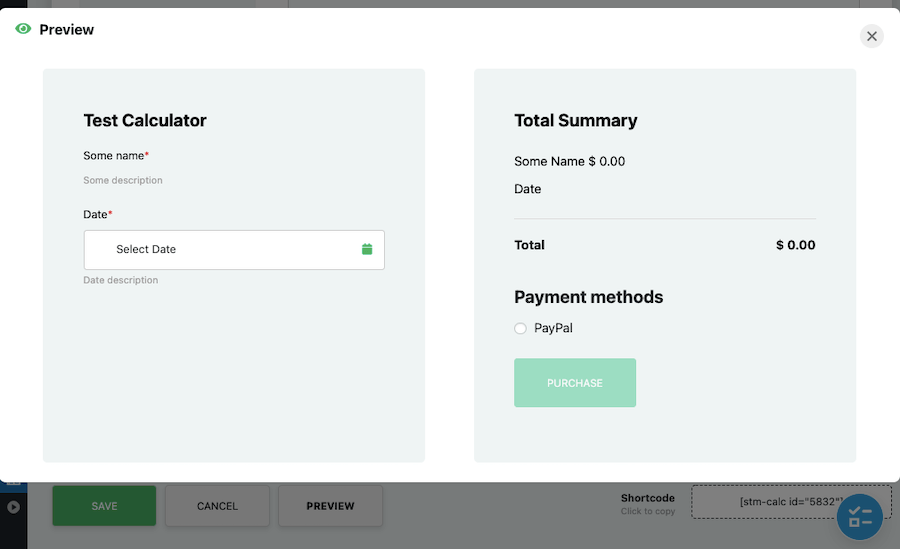 WooCommerce Integration
The Cost Calculator plugin works perfectly with the WooCommerce plugin. It will make the process simple for the buyers to calculate costs and increase the overall sales as the potential customers will have complete clarity about the price.
The plugin makes the process simple by allowing you to add the calculator to any category, so you don't have to add the calculator to every page separately.
This video will help you understand the process of adding a calculator to your WooCommerce site.
Customizing Your Calculator
Once you are done with creating your calculator, you can make it look like an integral part of your brand. The cost calculator plugin gives you a number of options to customize the look and feel of your cost calculator.
From font settings to margin, padding to the color scheme of your calculator form, everything can be customized to reflect your brand.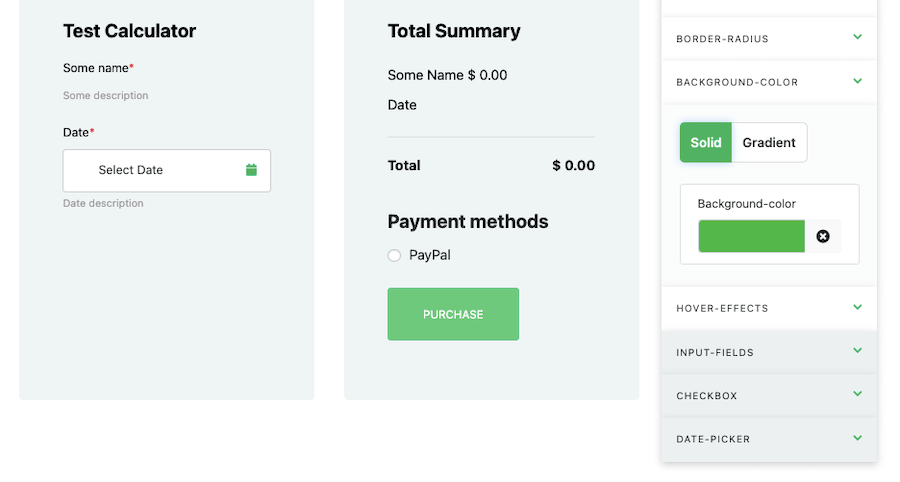 Attach Files to Your Calculator
The pluin also gives you the option to attach various files to yoru calculator. Your users can also attach files as needed, you can define the file type and size in the settings. It supports files like images, documents, audio, video, tables etc.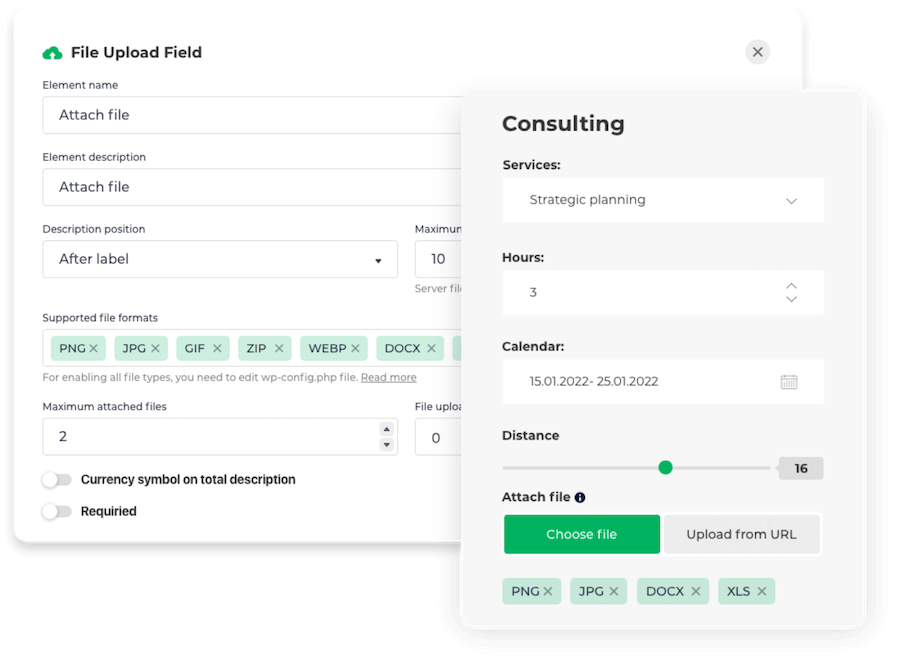 Manage Your Orders
The Cost Calculator plugin comes with simple order management dashboard where you can view and manage all the payments, and other order details.
You can filter teh orders, track the information as per your need.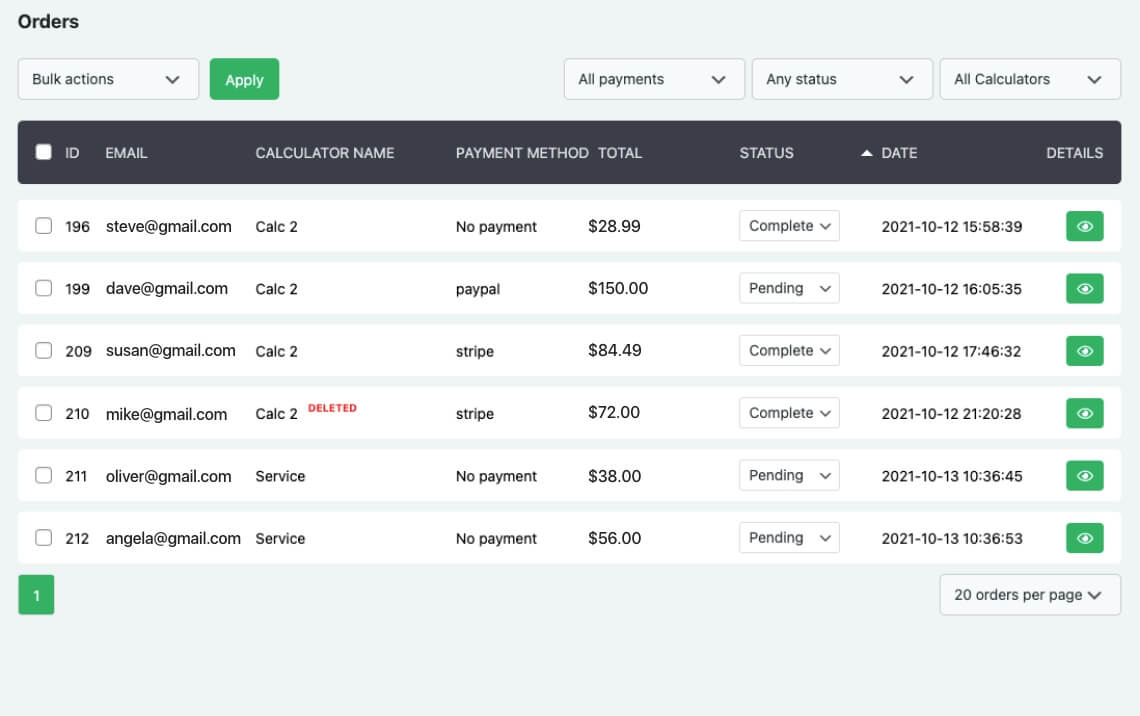 Possibilities with Cost Calculator Plugin
The cost calculator plugin makes it easy for the businesses to create a custom calculator with custom fields with conditions as needed.
You can make any kind of calculator form for various business types, you can check all the different types of calculators in the demo section on the site.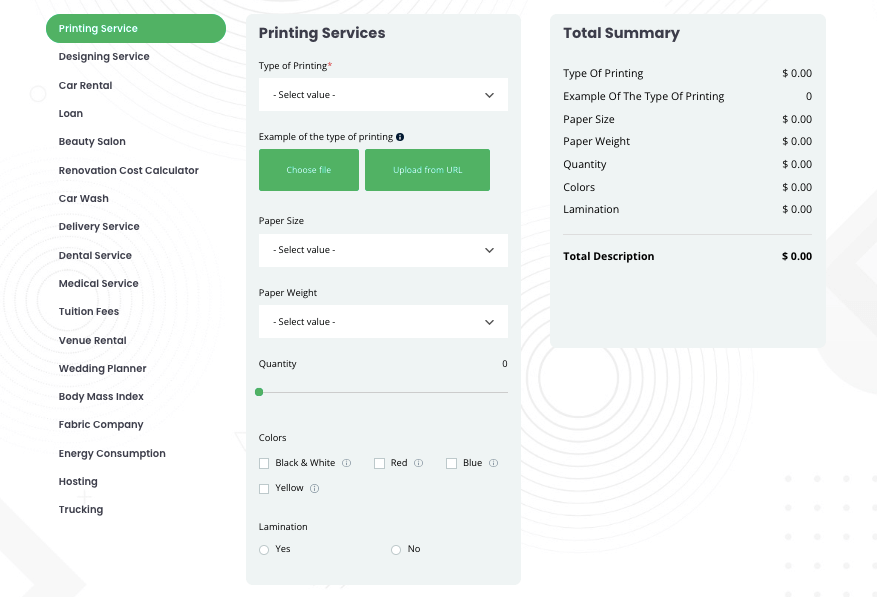 Who Can Use Cost Calculator Plugin
If you are managing any product for service business, you can add a custom cost calculator to your site to make it easier for the users to calculate the price.
From car rental to any medical-related businesses to beauty parlors, you can create a custom calculator that is suitable for your business.
Also, if you are a blogger and write content around banking, loan, insurence or other niche business like event venue rental, etc you can add different calculators as an added feature to help your readers.
These calculators will make sure website look more professional. And the users will come back to your site whenever they need to use the calculator.
Here's an example of Wedding Planner Calculator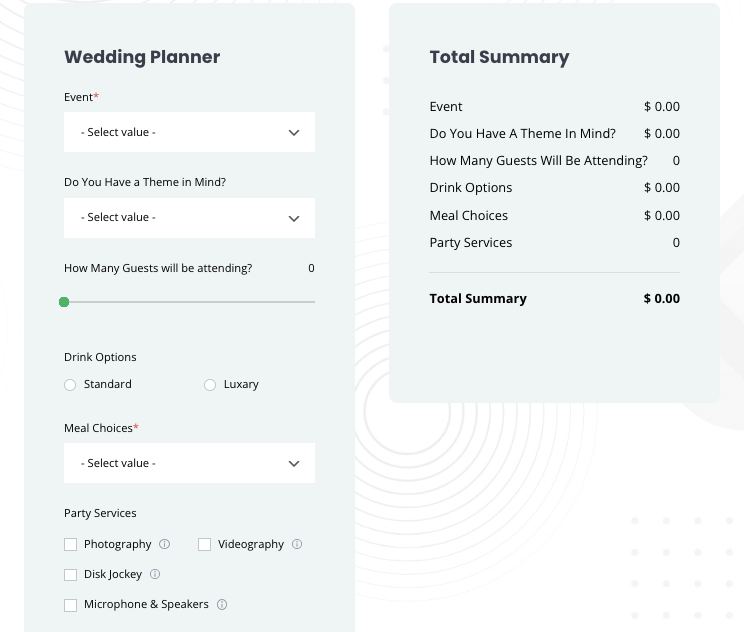 An example of simple Loan Calculator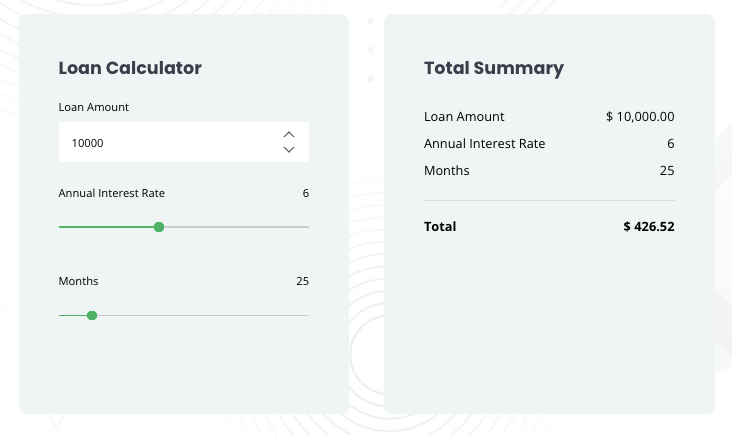 Support for Cost Calculator Plugin
The team at StylemixThemes offers comprehensive support for the Cost Calculator plugin and all other products they offer.
They have created a number of video tutorials to explain all the features of the product as well as detailed documentation that you can go through. Also, you can visit the dedicated support portail where you can raise a support ticket.