A giveaway is one of the most effective ways to increase the number of views and social media followers on your website.
Who after all, doesn't like getting gifts and prizes for free? Simply put, a Giveaway is a process of gifting or offering your audience with something valuable to them for free.
When provided through a blog, it has a wider scope of reaching a large chunk of the audience. If you are a blogger, then hosting a giveaway will keep your audience happy and engaged along with boosting the engagement value of your blog.
If you are just starting a new blog, the giveaway can be a great option to increase traffic to your site. There are services and product owners who will offer you their products for the Giveaway.
Make sure that you reach as many people as you can in your niche to the best out of the giveaway promotion.
How to Create a Giveaway Using Rafflecopter on WordPress Site
Plan Your Giveaway
First, you need to chalk out a plan to conduct your giveaway to maximize its reach and performance. Your goal might be to increase page viewers or followers.
Make sure that you choose the product that is related to your niche if you are managing a blog related to WordPress; giving away a few WordPress themes or premium plugin can be a great option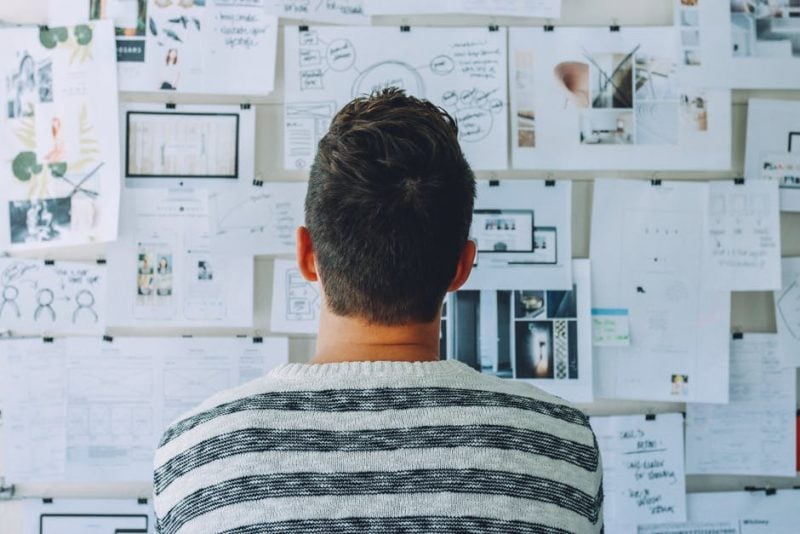 Get the Giveaway Prize or Sponsor
The giveaway that you're planning to host should bring value to your customers. Sometimes, bloggers pay for the prize themselves while some bloggers collaborate with sponsors who pay for the prize in exchange for a review and links to their website.
And it is important that your giveaway prize is in sync with the theme of your blog. Whatever you choose, make sure that your prize is creative!
Set Up Your Giveaway Post
Put up a post that ignites an interest in people to participate in the contest. Tell them about the giveaway prize and keep them hooked till you declare the final result.
The best way is to keep your giveaway simple and genuine. For instance, you can review a product and then give one away.
It would be a great product review and provide one to your audience will help them decide if they want one for themselves or not.
You can try various ways to create a giveaway which apart from being a contest will also build up your visitor base!
Collect entries for the contest with Rafflecopter
The next step is to invite entries for your contest. Creating hype through your giveaway post will help you in getting entries for the contest. It is essential to remember your goal of setting up a giveaway at this point.
Rafflecopter is a service that helps you to run giveaways on your site and the process is very simple and smooth. No matter you are managing a very big organization or a simple WordPress blog, this tool is good enough for you to manage your giveaway perfectly.
Create Your Giveaway Widget on Rafflecopter
The free version of the Rafflecopter is good enough to get started. Go to Rafflecopter and create a free account quickly.
Update your account detailed and get started with your first giveaway.
Here's the thing; people don't mind putting in some extra efforts when they see a chance of getting something valuable in return.
Whether you want to increase your blog's follower count or you want to get more e-mail subscribers; you can gently nudge your audience to complete some actions before submitting their entries.
Once you are done with the signup process, click on a new giveaway and get started. You will get the option to add prizes to your giveaway.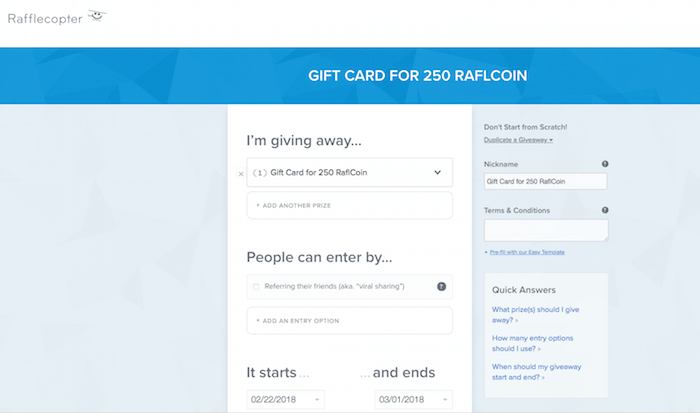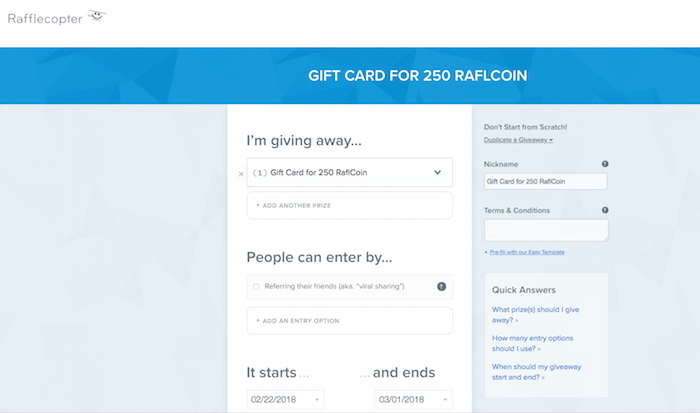 Next thing is to set up the rules for entry. You can select from a number of different entry rules for the giveaway.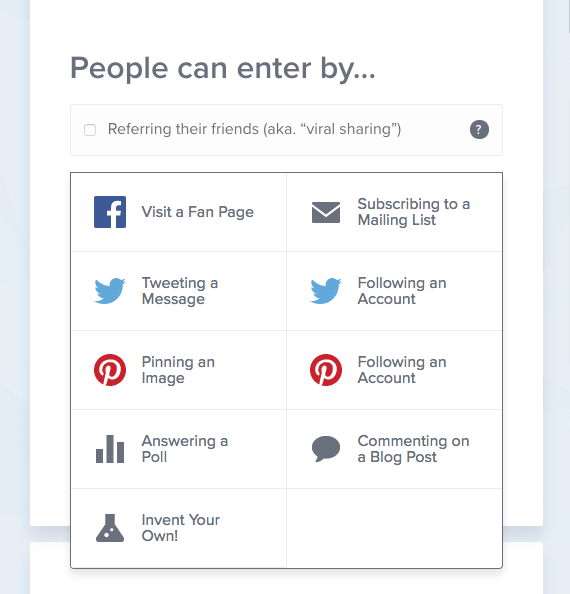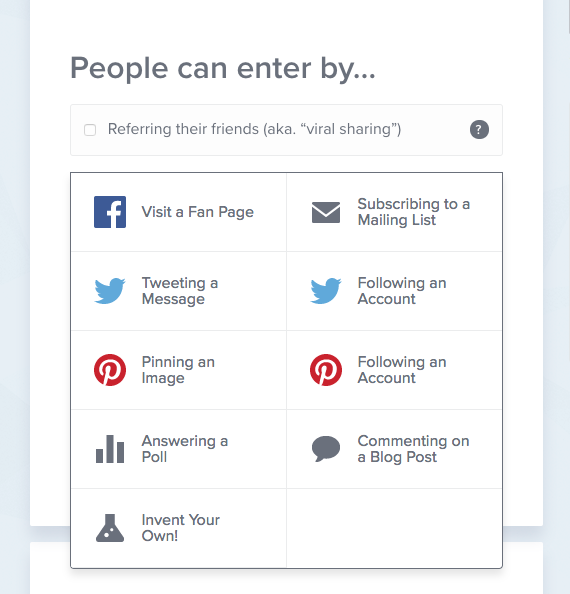 Once you are done with this process, select the from and to date for the giveaway and click on install. You will receive the code that you need to paste on your site.
Go to your giveaway post and go to the text editor to paste the given code for the giveaway.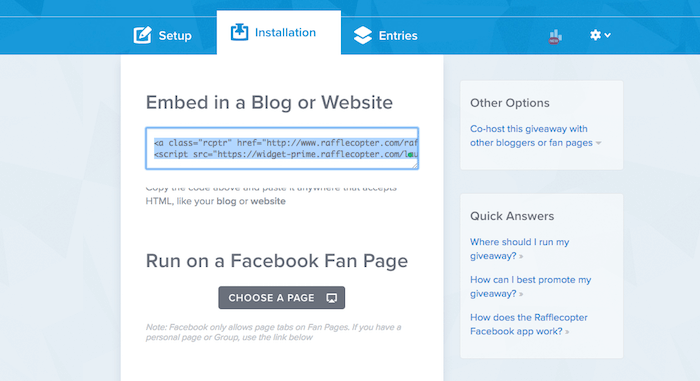 Promote Your Giveaway
While your giveaway post is active, you need to promote it so that maximum people are reached for the giveaway. Start with your own social media handles and attract people. Put up a post highlighting everything about the contest.
Remember, your post should appeal to the visitors by making them curious about what it is all about. You may even use promotional methods like influencer marketing to make your giveaway reach a large chunk of your target audience.
Choose Giveaway Winner
When your giveaway gets over, you can go to the Rafflecopter page and select the winners. The Rafflecopter system will randomly select the winners and complete the process.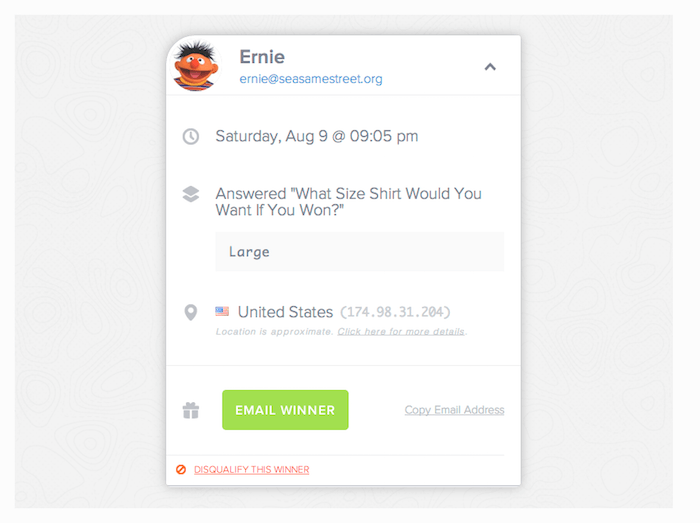 Deliver the prize to the winner
Last but not least, it is important to deliver the prize to the winner as soon as possible. A delay in the delivery of the giveaway may affect your blog's reputation.
Whether you want to deliver a physical prize or share a virtual prize like an e-book, make sure that you deliver it on time!
Conducting a Giveaway is easy and interesting but it is beneficial only if it helps your blog to grow.
Stick to the process and make your visitors and followers happy so as to keep them hooked!