Amazon affiliate program is nowadays one of the best ways to make money. The Amazon affiliate program is widely spreading because of its simplicity.
However, you need a good strategy. The program helps in making money by allowing us to pocket the commission for the product that was sold from the link we share.
You can share the link on your Facebook Page, your website, or you can make a web store. The buyer need not compulsorily buy the same product that you promote. He can also buy any other product, and you will get the commission for it too. The commission amount varies from 4% to 8%.
Before you process with this article, here is the best affiliate marketing WordPress themes collection you must check if you are using WordPress for your affiliate site.
Reasons Why Amazon affiliate program is Worth Going For
There are many reasons which can convince anyone towards the Amazon affiliate program, a few of these are:
Amazon is a reliable platform that people are using for last ten years so one can believe in it quickly and feel comfortable in investing time and efforts. Many will have accounts already, and some of them have their credit cards details stored on the site for quick checkouts. It means that people will hook on and buy instead of making a second guess whether it is safe to shop.
Amazon is Good at Converting its Visitors into Customers
Amazon keeps searching to optimize the amount of sale they did out of new and existing customers. What you need to do is just send people to Amazon rest they will convince the visitor to be their customer with its large variety of product. And if you are an expert in your field just send people to Amazon to check out any particular item and your conversion rate will increases.
As compared to other sites' online programs, the Amazon affiliate program gives you a larger amount of commission. You receive a greater percentage of sales if you sell more. Therefore, sell more to get more.  You start with 4% and can reach the 8% mark in a short period if your sales are good. Here is the present commission scale.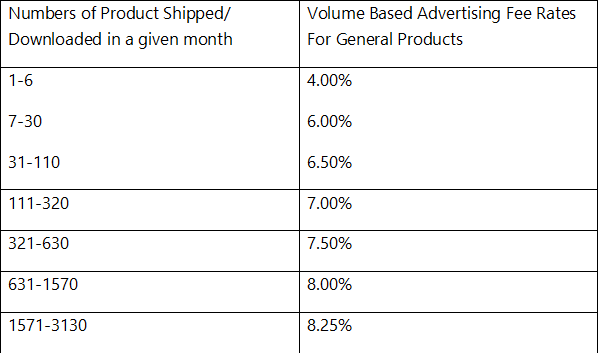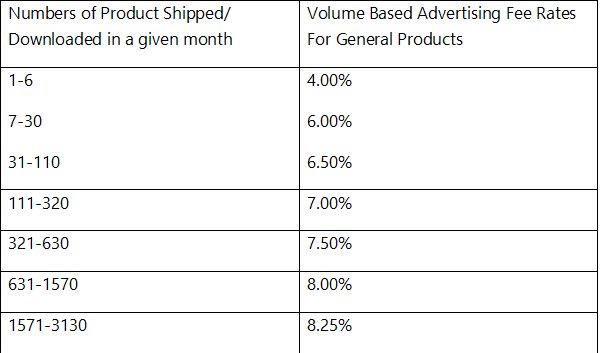 Longer Time Frame For Cookies
It gives longer life to the cookies that you share once you place your cookies. The lifetime is 24 hours after that it expires, and you have to place it again. However, in that time frame, you will get revenue for anything a referred visitor buys and not just the product you made them hook upon.
There is a large variety of products on Amazon. So one can promote variant products and can make a profit.
What All Do You Need?
Basic web and posting skills
You need your blog and website
An Amazon account
An Amazon Associates account
High-quality Content
A social media account
Extensive connections
Amazon Associates widgets
Products, the best you can think of.
Search Engine's help
[irp]
How to Begin?
Step 1
Make a Blog: – First step in affiliate program is creating a blog on any website or platform, or you can create your site.
Beginning with a Blog
First, choose the platform where you want to create a blog that you seem is the most popular platform to promote your product.
Reserve your secure domain Name.
Configure or set up your blog.
The first step is choosing a platform for your blog to display your content on the web. For instance, WordPress is one of the most popular and accessible platforms. It is easy to setup and installs, and it is also free to use.
Step 2
Next step is creating a Domain Name that will form the blog's address. Your Domain Name should have the following qualities:-
Uniqueness: – It should be unique and identifiable so that it is not hard to find which one is yours.
Easy to remember: – It should be easy, so one recognizes it quickly.
Step 3
The third step includes configuring your blog. Therefore, you need to design and implement your blog on different sites. How you want it to look like and how it should impress and attract customers towards the product.
The Signup Process at Amazon
For signing up, go to Amazon Affiliate. Read all the information carefully and understand the products that are eligible. Also, one needs to know how to post and how will you get paid.
Click on the Join Now for Free button to start the sign-up process.
Sign up using Amazon username or password.
Provide your banker's account details where you want to get the payment.
Enter the details of all the sites where you will post the Amazon links and then verify your identity before continuing.
Go to Amazon Associate Central and browse the products that you want to promote on your blog or site.
Make best seller list as an endeavor to increase the sale.
Trade your Amazon referral link to your friends and family and ask them to buy from your links.
Keep Searching for Products Relevant to Your Blog or Website's Niche
After creating a blog, you need to find appropriate product to promote on a particular internet site. Your product should be relevant to the site where you are posting it. You should keep in mind where to promote what.
How and When Will You Get Your Payment?
When you sign up, you are asked how you would like to be paid, a cheque, direct deposit, or a gift certificate. You will get your payment once you have reached or crossed a pre-established threshold limit such as $100 with two months delay for the payment.
If you have enough sales, after two months, you will be receiving a regular monthly paycheck from them. Note that the $100 payout is mandatory if you want to pay via check or a bank transfer. However, if you create a Payoneer account, you can get paid after crossing the $10 threshold.
Your Considerations
Increase traffic to your blog.
Trust between you and your readers.
Take care of your reader's views.
Search the best product to search.
Make people buy the product from your referral link.
Take reviews from readers.
How to Increase Revenue?
01. Traffic: – You have to be concerned about the traffic of the readers. Aim for more readers. You should post your link where a lot of people can see it.
02. Get people to Amazon: – A real factor for generating revenue as of all the people who visit the Amazon site, a majority buys something. The beauty of the parameter is that if one buys a thing or not, you will still earn a commission because they use cookies to track purchases.
03. Genuine Recommendations: – It is important to make recommendations. People should not make a fixed or biased opinion about a product
04. Share Informational Links: – You can also share the referral links of the newly added item which have not yet been introduced in the market.
05. Share Conceptual Links: – Amazon gives all means to experiment with widgets and buttons. It gives its publishers a lot of options for banners or widgets to display on their blog. However, instead of trying all of them, use the conceptual links within the blog posts give the best output.
06. Promote Specials, Promotions, and Discounts: – Amazon offers periodical discounts on its product. You need to keep an eye on such discounts as they can be worth promoting and help you in getting a good income.
07. Link Images to Amazon: – We do some heatmap tracking to find out from where the people are clicking. We make out that clicking activity on pictures of the product gives best outputs and you have more clicks on reviews.
08. Track Your Promotions: – It will be a good option to keep an eye on the links which are working for you and which are not. Tracking campaigns let us achieve that. Amazon allows you to create maximum 100 tracking IDs when you sign up for Amazon affiliate program.
09. User's Loyalty: – Trust and loyalty form another important factor. Reader's trust is as crucial as when you make a recommendation or write a review, people trust it for shopping more than what the company promises.
10. Reader's Intentions: – One should know that what the buyer wants and what will attract the people to buy a particular thing. You can start attracting readers organically by posting good content. One needs to participate and contribute to important group consistently to increase one's credibility.
11. Blog Topic and Product Relevancy: – A proper relevancy between the blog where you are promoting, and the product that you are promoting is imperative. Sometimes it becomes a tough task as Amazon doesn't have product for every topic. You have to research in finding an appropriate product. Promoting a perfume on a fashion blog makes sense. However, it is obscure to promote a perfume on a spiritual blog.
12. Proof of Marketing: – Provide a best seller list for your readers and make them willing to buy a product if they feel that they are not alone.
13. Focus on the Holidays: – You can encounter a large upswing during the festive season and holidays as people are in buying mood during those days.
14. Promote Pre-Orders: -Amazon also gives an opportunity to create a page for the products have not been launched It increases the interest of readers.
15. Small Ticket Items Can Add Up Quick: – One criticism that Amazon often faces is that it offers a small amount of commission. Amazon offers two types of payment structures Classic and Performance. Classic offers flat 4% commission while Performance offers it in tiers.
16. Multiple Promotions per Campaign: -You can promote your product more than once if you are not getting enough readers.
17. Add Buy Now button: – Addition of Buy Now button increases the sale of the product. You can simply add it and ride it over Amazon Affiliate Link. EasyAzon plugin can be used to add these Calls to Action
18. Create multiple Tracking ID for Every Website: – Amazon gives you only one Tracking ID, but you can create multiple Tracking IDs up to a maximum of 100. If you can hit that total, you are free to create as many Tracking IDs as you want for your website.
19. Big Tickets Item is the Cream on Top: – Promoting small items forms a decent strategy as a vast majority of people are inclined towards to buy cheaper products. However, promoting expensive items can boost your income by giving you a higher commission.
The Crux
Amazon Associate program is a wonderful way to earn income. You need just to earn commission from 4%-8% of the total sale.