Can you earn a living by blogging? This is one question that frequently comes to a someone's mind who has just started blogging. If you ask this question directly to different bloggers, you might get different answers.
So whom do you trust?
In today's post, I will address this question and try to get a clear picture of the income of a blogger. This will not be based only on the income of pro bloggers like Neil Patel, but fresh ones too who has been in the field for at least for a year or so.
This will also include my own one and a half-year-old experience.
So let's check out.
Can I Earn A Living By Blogging
A short and direct answer to this question would be a 'yes'. You can definitely earn a living by blogging. However, there are a few things that every beginner who wants to take up blogging as a full-time career needs to know.
Blogging in itself is a beautiful profession and if you are passionate about it and have a decent writing skill, it can surely be your career that you will always love.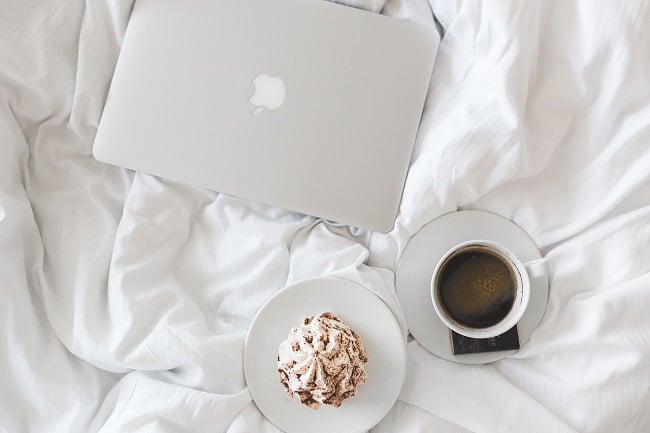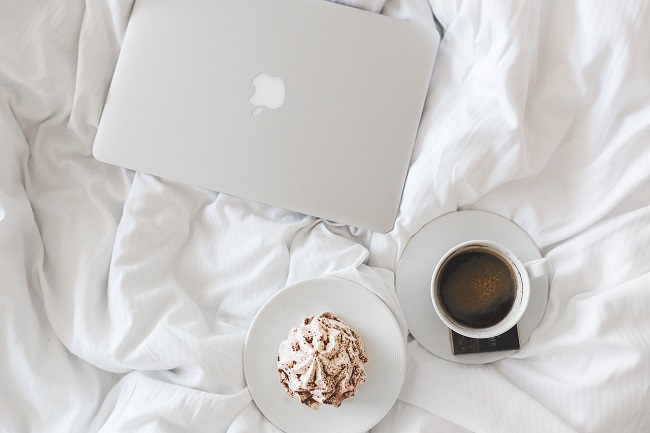 But the harsh truth is that even though there are bloggers who are supporting their families or making enough money to live a good life, solely by blogging, there are many who are struggling hard to make money.
So why is this happening?
There are several reasons for this. If you want to start earning your blog from day one, then you are bound to be disappointed. Monetizing your blog is not as easy as it sounds like.
It needs time and it needs patience.
You might read a post about how to monetize your blog and do exactly what it says. But you might have to impatiently wait for results. So what is it that you do when you have no money coming in?
There are two main approaches to start blogging as a profession.
The first way is to start as a freelance blogger, where you are hired for blogging for an already established blog.
If you start your career by freelancing for such a site, you have two benefits. One you will learn the basics and you might as well master some advanced skills that will help you in your journey.
In my case, for instance, I started as a freelancer and it has really helped me grow.
You might be thinking, how can you learn the skills just by blogging for some company. This might not be true for all niche. But if you are editing for a site that writes about WordPress or so, then it's totally gonna help you.
WordPress is one of the largest blogging platforms and hundreds and thousands of bloggers have their websites hosted on WordPress. You might also want to follow one of your favorite bloggers and start your blog with WordPress.
Although WordPress needs no professional knowledge of codes or web building, there are a few things that you definitely need to know in order to run a profitable blogging business.
When you are editing for a reputed WordPress blog, you also get to learn those little things that you will eventually help you master them for running your own WordPress powered site.
To edit the content you will have to read it right? Since these will be written by experts you get that added advantage of learning while editing.
You can also start by writing for different blogs. But make sure you write for one that interests you. So here is the second benefit.
Your writing style gets refined and at the same time, your money keeps flowing in. This is a great way to earn some good money as a blogger.
On an average, I earn around $600 per month by freelancing. My highest income until now was $1300.
Be Patient
Second, you start your own blog from the scratch. Now earning a good income from your blog instantly might not happen.
Setting up a blog for profit is like setting up your own business. Just like it takes time for a newly established business to grow and earn a profit, similar is the case with a blog.
Besides, when you have a blog, it's not just your content that will bring you money. There are several other sources of income that you will use on your blog.
Like affiliate marketing, advertisers, selling your own services and products and a lot more.
There are thousands of blogs on the website and many are doing a wonderful job. So to make your own space in the web needs a proper strategy and constant hard work besides a little creativity of your own.
Remember that writing for other blogs and running your own blog has a big difference. When you have your own blog, you also have to take care of a lot of other things, like blog design, navigation, images etc.
You can make your blog a quality one only if you can handle all of these and bring together all your skills to get the best results.
When you write for others, it's only the writing that you are paid for. So it's kind of easier to earn a good income.
Now let's look at the real question.
How Much Can a Blogger Earn?
There is no standard practice of paying bloggers. Payment of bloggers may vary widely. What I have realized from my own experience as a freelancer, your payment depends on three things.
Work Experience
Writing Skills and Knowledge on your niche
Negotiation Skills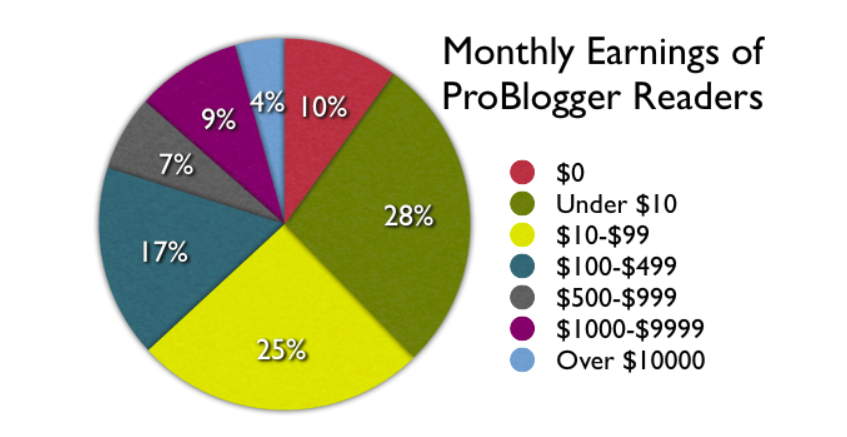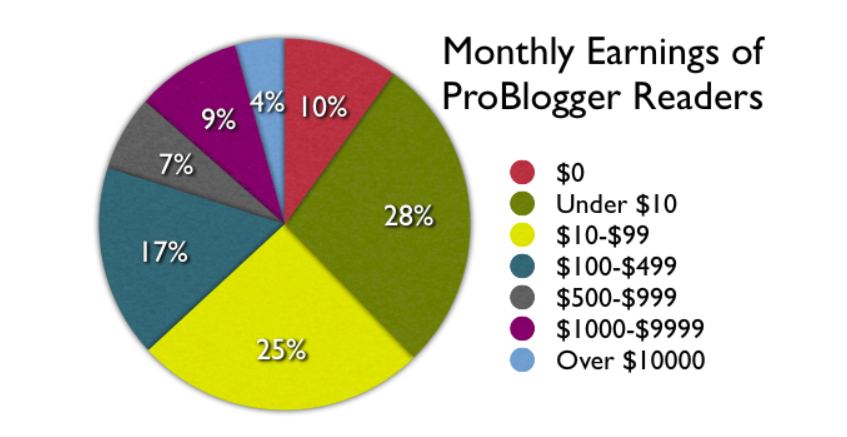 But according to a report published by Lifehacker, "Glassdoor shows ranges from $19K to $79K a year for the title "blogger," while other sources say the 14% of bloggers who earn a salary make, on average, $24K a year (or $33K for corporate bloggers).

Likewise, freelance bloggers can make anything from under $10 a post to $100 or more for a relatively short post".
In 2012 Blogging.com made a survey of about 1000 bloggers, to find out their income from their own blogs. Unfortunately, the results were not a happy one.
They found out that 81% of these bloggers were unable to make even a $100 from their blogs. 17% of them, on the other hand, sustained and supported their family and lifestyle from what they earned from their blogs.
And the biggest surprise came from the 2% who said they spend less than 2 hours blogging yet they mad more than $150k.
This shows that what you earn from your blog might depend on several factors, like your marketing strategy, quality of your blog content, the frequency of blogging etc.
If you have a proper strategy and amazing content then winning the game is no big deal.
Finally, the amount of revenue you make will depend on the amount of traffic your site is receiving, here are some of the proven ways of directing traffic.
Over To You
Now that you have an idea, I hope you have an answer to your question. So start blogging and find out what you can earn from it.
Although you might need time for it, you definitely are gonna kill it if you are passionate about what you are doing.