Creating a multilingual site on WordPress is a lot easier than you think. There are a number of amazing language translation plugins available that will help you to get that done quickly.
When a big brand starts its operations in a new country they always prefer to do business in the local language because it always works.
If you offer something in a language that a community understands, it helps to create a personal connection and becomes easier to expand it further.
A website is no different. If you translate your website and offer the content or the services of your site in the local language it will do way better in many places around the world.
While the large section of internet users and websites are in English, there is still huge potential for the websites in local languages.
There are tons of geo-specific popular and extremely high-traffic sites in local languages. In fact, if you target a specific location in the local language the overall competition goes down to a large extent.
Especially if you are creating a location-specific social community site, creating it in the local language makes a lot of sense.
A large section of the world is not comfortable with the English language and uses their local language as their official language and they will obviously prefer the local language for their internet activities as well.
So, if your site is not served in its own language, all your marketing efforts will be wasted.
The good news is that WordPress offers you a very easy option to translate your website into the local language and make it easier for everyone to understand your content easily.
In this post, we have collected the best WordPress language translation plugins that will help you to create a multilingual WordPress site.
ConveyThis
ConveyThis is one of the most convenient ways to translate your website.
It is the most translated language plugin in the WordPress directory (over 38 language contrubutions) and is growing fast. ConveyThis makes it very simple to integrate into WP website and activate as many as 100+ languages.
ConveyThis uses automatic machine translation to translate your entire site, and adds a language switcher button. So within the first couple of minutes, you'll already have a working, SEO-friendly multilingual site.
It comes with both free and paid plan. Free plan that lets you translate up to 2,500 words into one language, the paid plans use SaaS-style billing, which means you'll need to continue to pay for as long as you want to use the service.
Paid plans start at €4 a month for one language and up to 10,000 words.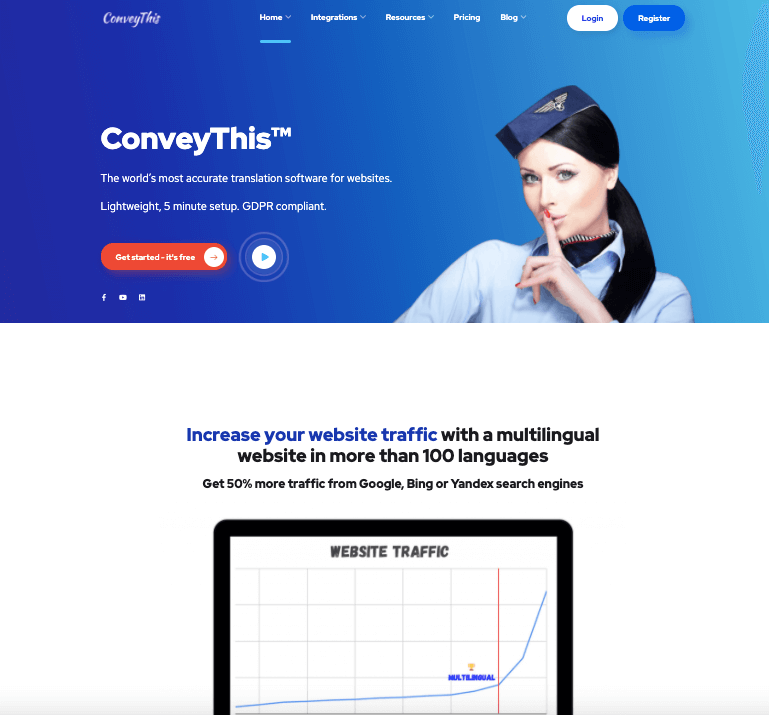 WPML
WordPress Multilingual Plugin, better known as WPML is the oldest option for the language translation business for WordPress sites. This plugin is around for a long time and does a nice job as far as language translation is concerned.
The WPML plugin offers you over 40 different language options and the best part is that it gives you an option to create your own language variation to make it even more specific.
You can use this translation plugin for your WooCommerce based online store and trans all the product-related content to the available languages.
If you wish to use this plugin, get in touch with the developers first to find out the compatibility of your theme and the plugin you use.
Top Features & Price
Over 40 different language options
Create your own language variation
Works with eCommerce sites
Price starts at $29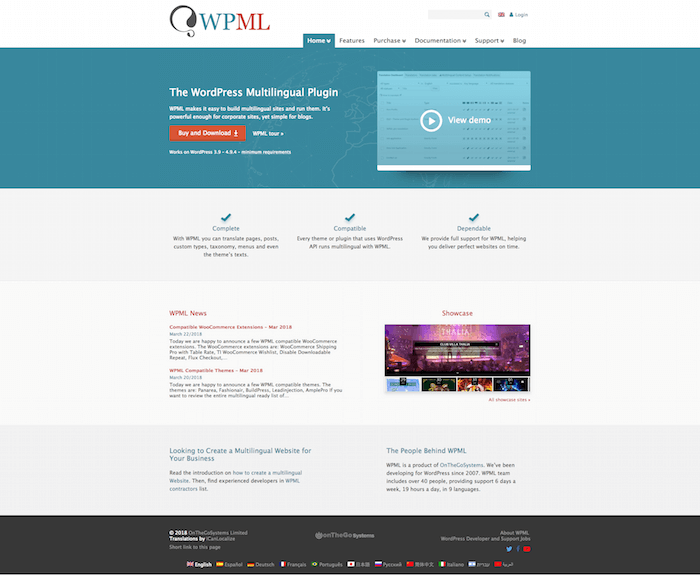 Multilingual Press
A very powerful multilingual WordPress plugin, it offers you the option to translate your site to over 170 different languages.
With this plugin, you can create a different version of your content in many languages and easily connect the thread to each other.
You can set the main language site and then connect the other language versions with the main site. All the different versions of your content will be connected from the page/post editor and you can access any version easily as you need to.
As it creates many versions of the content in a different language, you will never lose any version of the content even if you stop using the MultilingualPress plugin.
As you install and activate the plugin, you add a new section in the admin panel to create a new version of your site. Just create a new version and select the language for that site.
All your sites will be connected to the main site and all the translated versions can be accessed from the post editor section.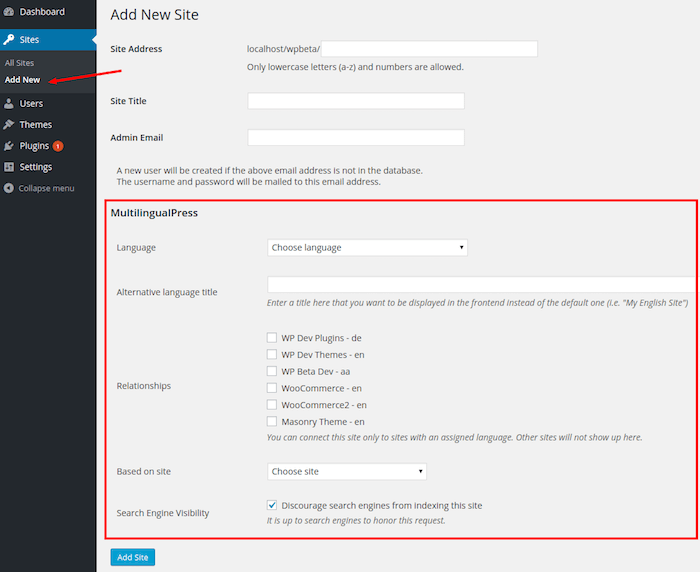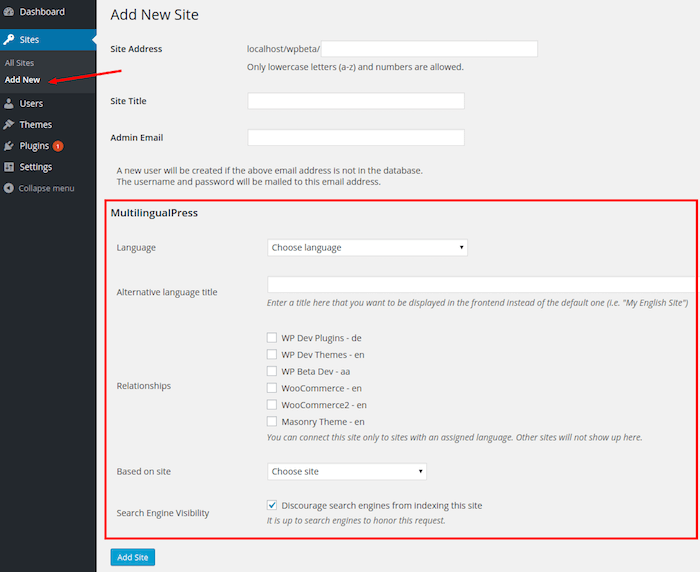 TranslatePress
TranslatePress is one of the best translation plugins on this list. The plugin makes it easier for the users to translate any page without going through any complex process.
This plugin gives you the option to translate your pages in real-time from the front-end of your page.
It is one of the most comprehensive plugins in terms of the options and features it offers you.
You have the option to translate the entire page along with the code and page builders. You can also get automatic translation using Google Translate.
This plugin works perfectly with the WooCommerce plugin, custom post types making it a comprehensive solution.
Weglot Translate
Weglot Translate is another effective option to translate your content into different languages. It is by far the easiest and quickest option to translate your content.
This plugin automatically creates the translated version of your content that you can check for accuracy or you can easily hire someone to do that job for you.
Weglot plugin follows Google's best practices for language translation, so you can be safer in terms of SEO of your WordPress site.
Top Features
Weglot can translate each and every word on the page
Over 60 language options
Does it automatically
Unique single dashboard for the management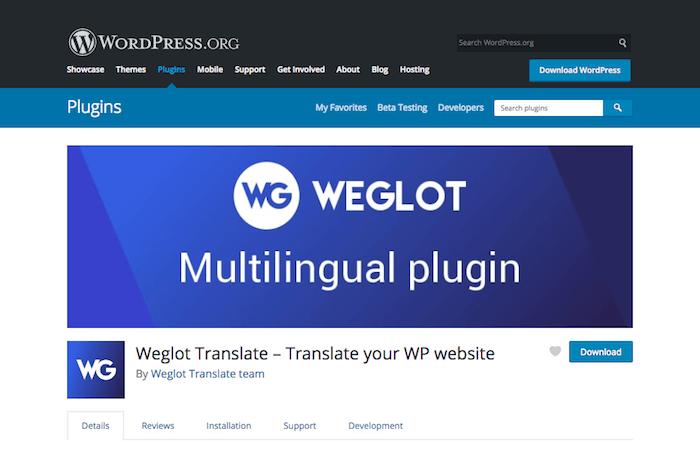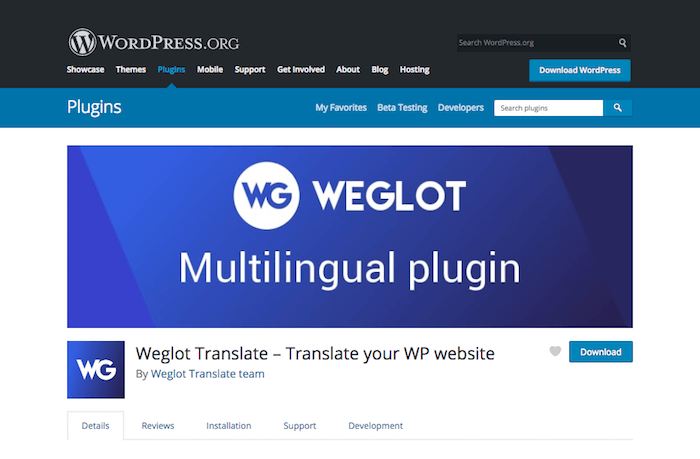 Google Language Translator
A very simple and free language translation WordPress plugin. It brings in the Google translation option, so you can offer the option to quickly translate your content into the local languages.
You can insert the translation option by using the shortcode to any post, page or even the widget section.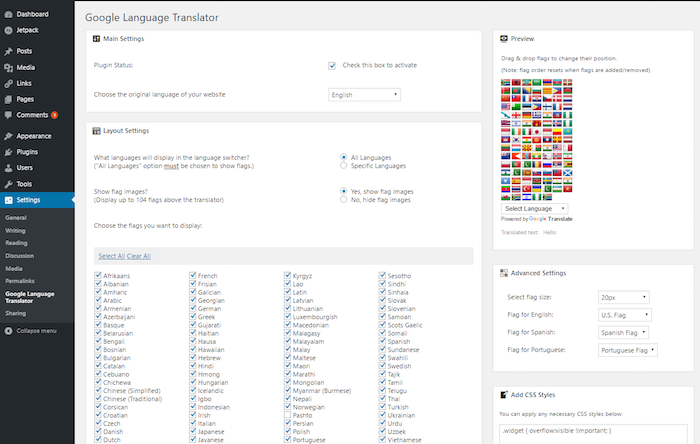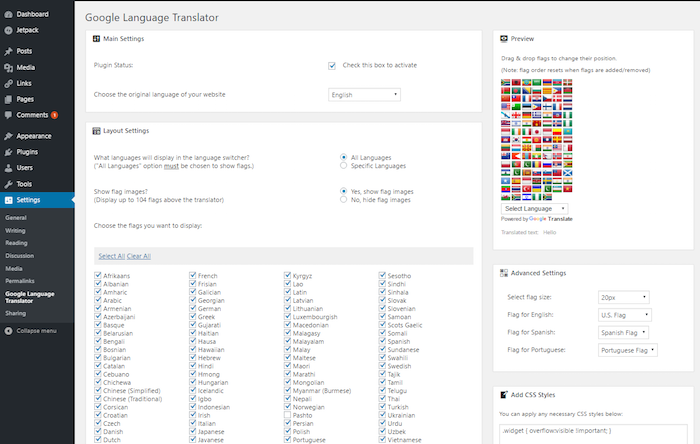 Polylang
It's a self-service plugin that allows you to translate your site into different languages you wish. It's a free plugin and one of the most popular language translation WordPress plugins with over 300k active installations.
You can add your content as usual and then translate it to the languages you wish to serve in. So, if you don't have good knowledge of different languages, you can hire someone and get it done.
If you wish to automate the entire process then you have to install Lingotek Translation plugin along with the Polylang plugin to work perfectly.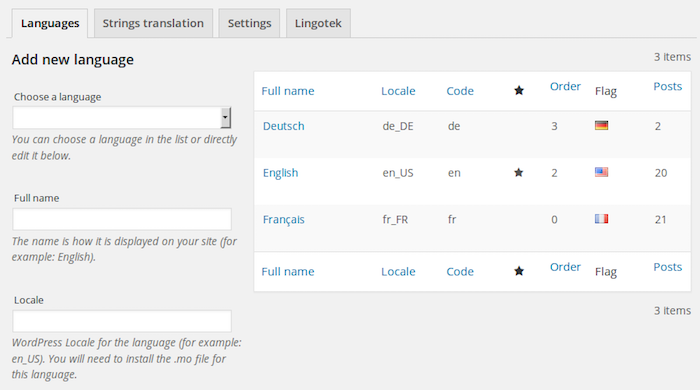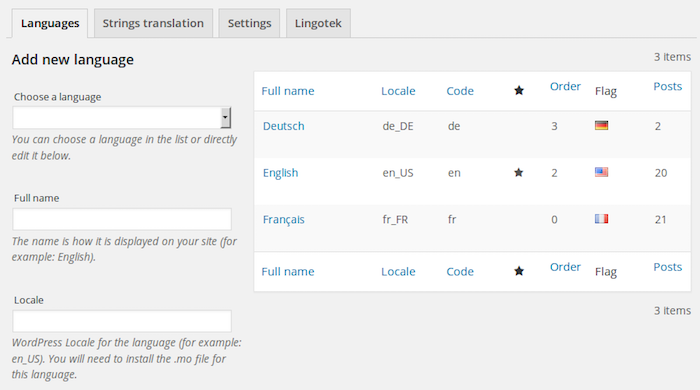 Translate WordPress with GTranslate
If you wish to use Google's translation service on your site, this plugin will quickly bring that feature to your site.
You instantly make your site available for 99% of the population. With Google translate, you get the option to make your content available in over 100 different languages.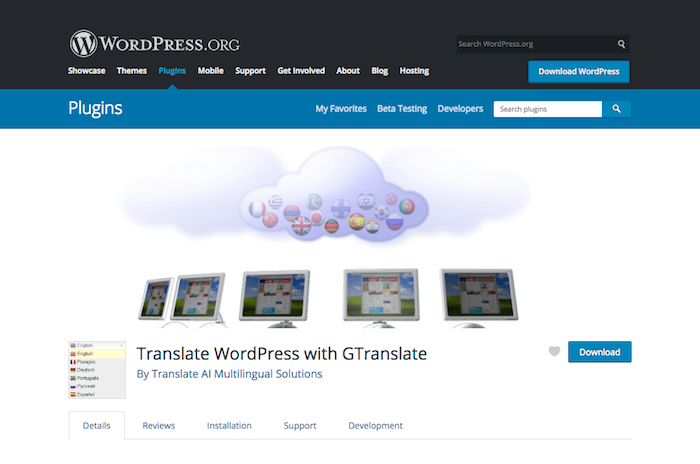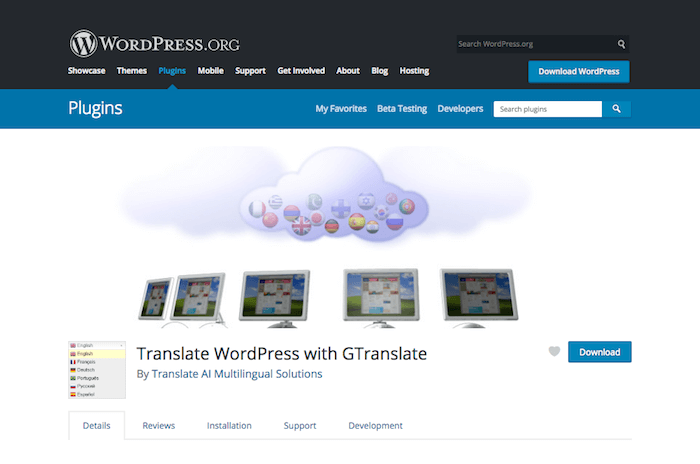 xili-language
Another free and effective language translation WordPress plugin, the xili-language plugin gives you the option to translate the theme-related languages along with the content to other languages.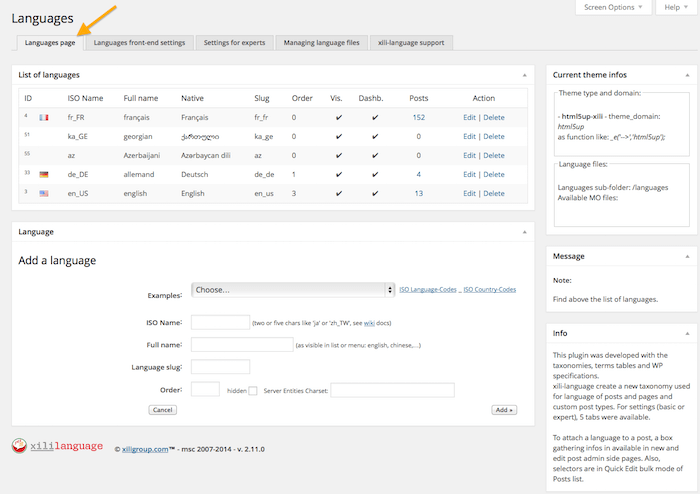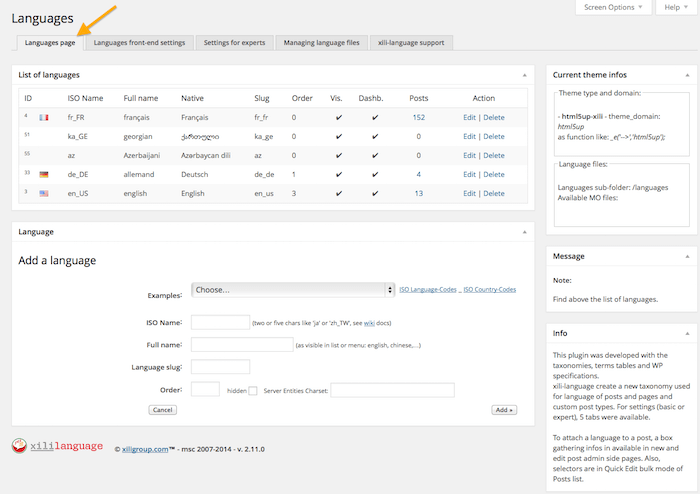 WPGlobus
If you don't want an automatic translation of your content, this plugin gives you the option to create multiple versions of your content manually.
You have the option to add multilingual SEO for your site so that you make the best out of your content. And you have the feature to add front-end language translation to make it easier.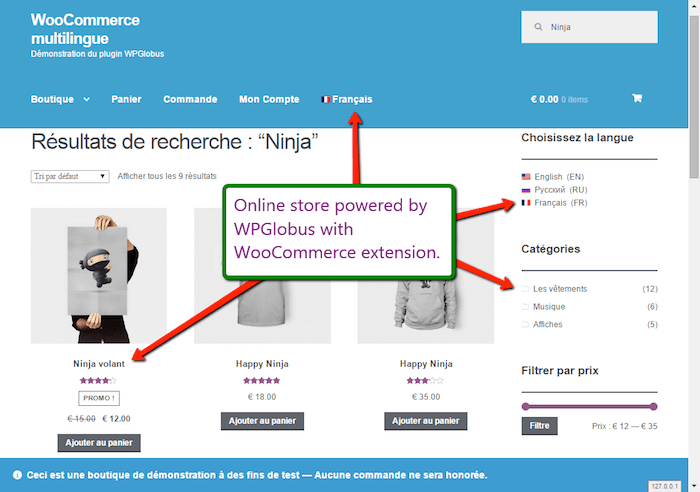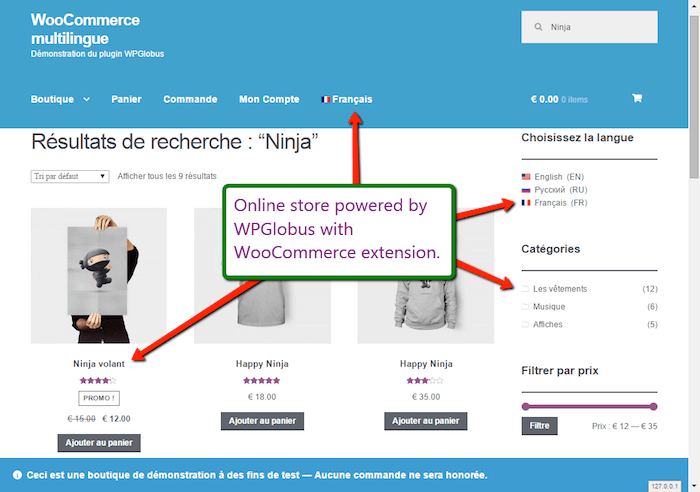 Loco Translate
One of the most popular WordPress language translation plugins, Loco Translate has over 700k active downloads.
The number shows the popularity of this plugin. So, if you are looking for the best WordPress translation plugins, you must have a look at what this plugin has to offer.
The ease of use makes this plugin one of the best choices. It offers you the option to translate right on the WordPress admin of your site.
This plugin gives you the option to create and update language files directly on the theme or plugin of your site.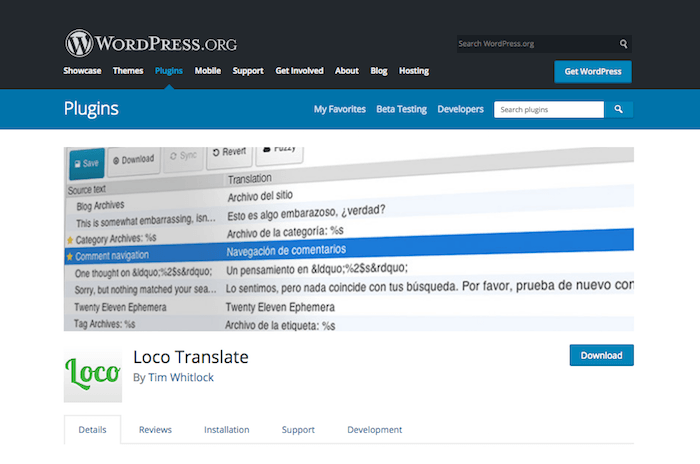 Goo Translate Widget
This is another option to add Google Translation to your site quickly. This plugin gives the option to automatically do machine translation using Google's service.
Just drag the widget to your site's sidebar and you are done. There is no requirement for manual intervention or language skills.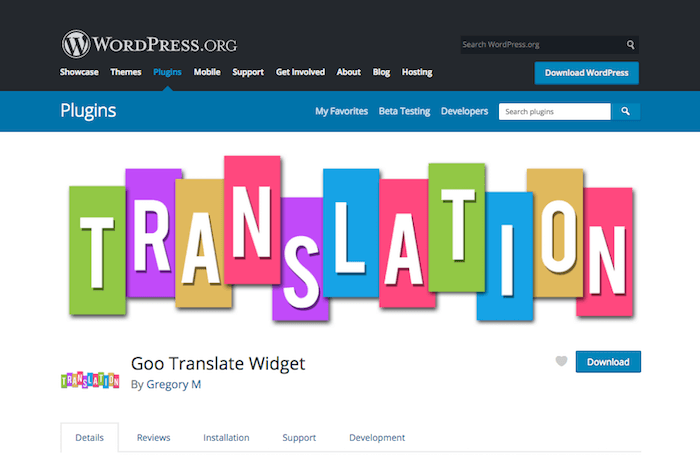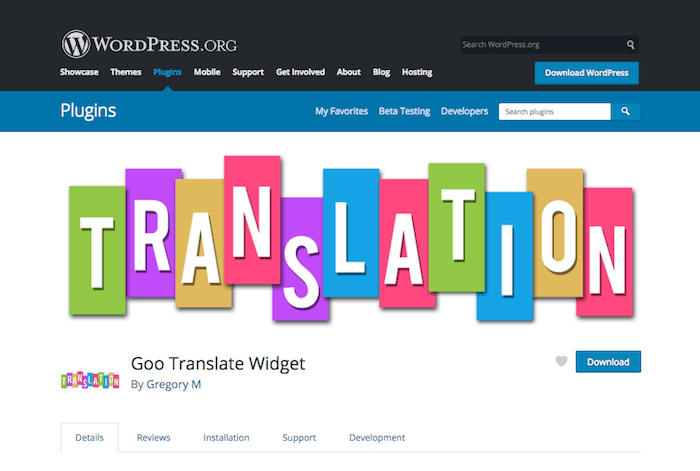 Multilanguage by BestWebSoft
This plugin gives you a quick option to translate your site into over 80 different languages. These 80 languages are pre-installed in the plugin that can be used right away.
You also have the option to add new languages as per your requirement. You can add the language switcher in the navigation menu of your site to make it easier for your users to change the language of your site.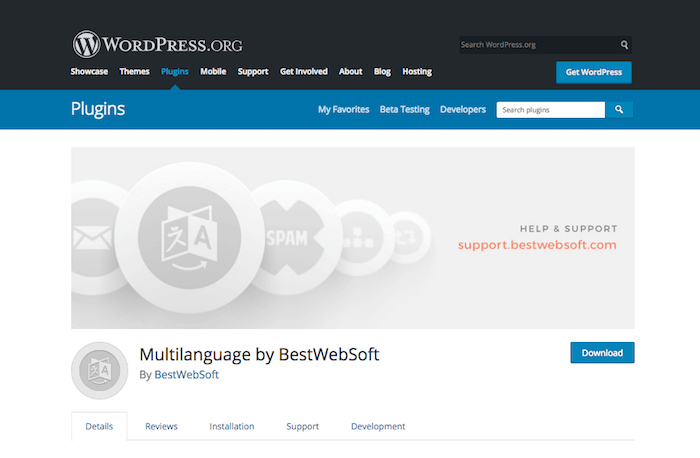 Final Word
The above-mentioned multilingual WordPress plugins are the best options to translate your WordPress site to different languages.
Hope this list is helpful for you. If you know of any other useful WordPress language translation plugins, do let us know by using the comment section below.