WordPress is the content publishing platform for bloggers and content creators.
There is such a significant number of plugins that you can use and tailor-fit to your website as per your necessities.
From the designing aspects of your website to the content creation, everything can be transformed with the help of some highly result-oriented WordPress Plugins.
We have listed down some of the best WordPress Plugins that will demonstrate to you proper methodologies to make the content on your website "10X better".
What is 10X better content?
Regardless of what you look for on the web, you'll most likely come across a blended pack of content lacking the essential factors such as readability, information, and engagement.
There'll be a considerable lot of clickbait and only a few articles that fairly answer what you were searching for.
On the other hand, there'll be a few articles that answer your queries, give you data that you can follow up on, and you'll feel the need of sharing it with others; this is '10X better content'.
A website with great content stands out from the crowd over the internet, and these plugins will help you in making such pieces of content.
WordPress Plugins are intended to make the tasks involved in running your website less demanding. There is no denying the fact that content is the King and with these plugins, you can present it in a way that your website is loved equally by its visitors as well as search engines.
Read on to know more about the best WordPress Plugins to create high-quality content:
Link Whisper
Internal links are very important when it comes to improving content. While getting quality backlinks from other websites are not easy, a strong internal linking strategy it can fulfill that need to a large extent.
While the internal links are important, it is not always easy to find the opportunities within your site to link to the right pages.
This is where the Link Whisper plugin helps you. It makes the process to finding and linking all the related pages within your site very simple.
When you create a new post, you will have the Link Whisper widget at the bottom of your pages where it will show all the related content and the keywords in your new page that you can click.
And the plugin makes it very simple for the users to link to a page with just a click. So, it is a must have plugin for any WordPress site to improve the overall SEO and engagement on the site.
Read our Link Whisper review to know more about the plugin.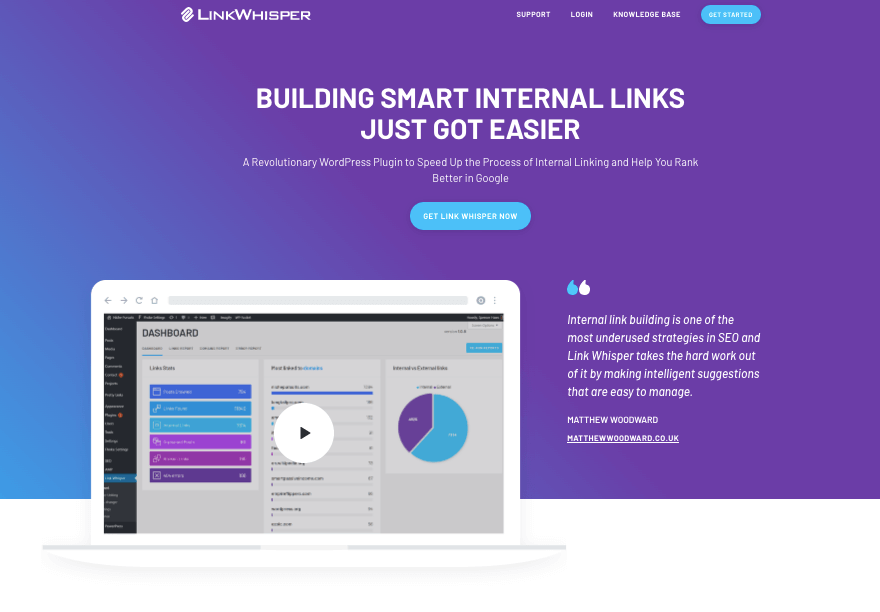 Word Stats
As the name suggests, this plugin works by examining each post you compose and gives all the critical points of interest within your content.
Word Stats provides accurate information about word tally, catchphrases utilized, readability level, keyword usage, and lucidness levels within the content of your website.
This can enable you to keep track of the direction of your content and enhance it on a post-by-post premise.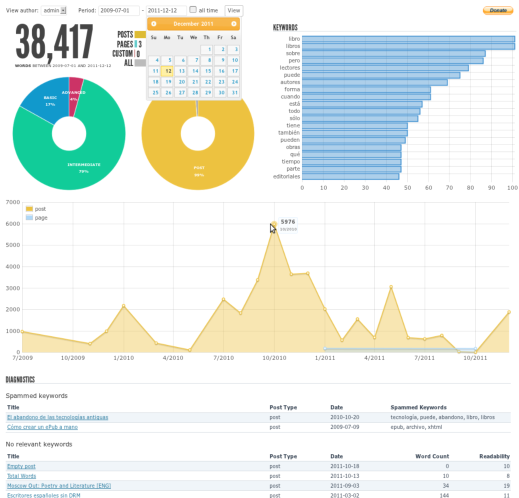 Infogram
Infographics are becoming increasingly mainstream on the web, as they are capable of giving over a great deal of data in a simple design.
Infogram enables you to present your content in the form of diagrams and infographics making it more shareable and information friendly.
We have already published this detailed article about the best infographic tools that you can use to create high-quality infographics.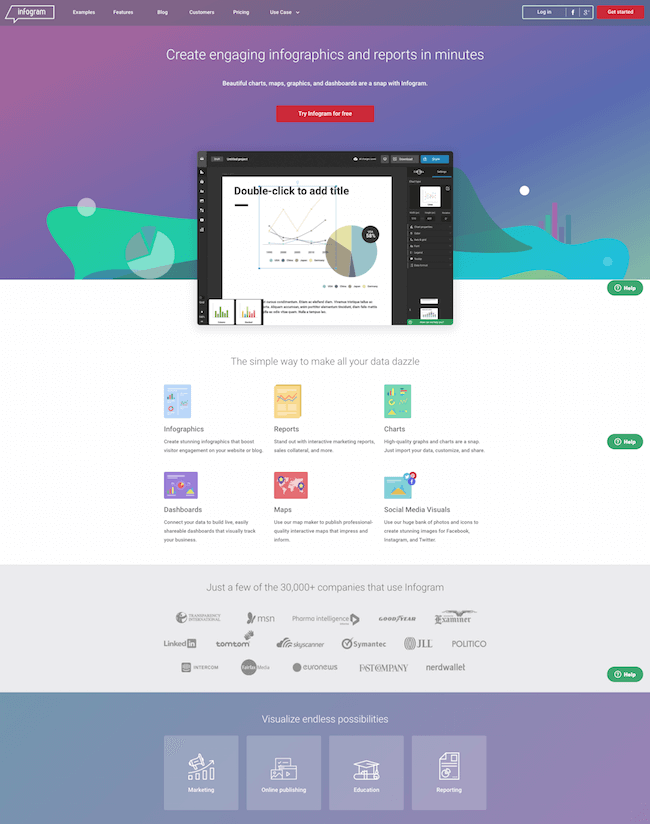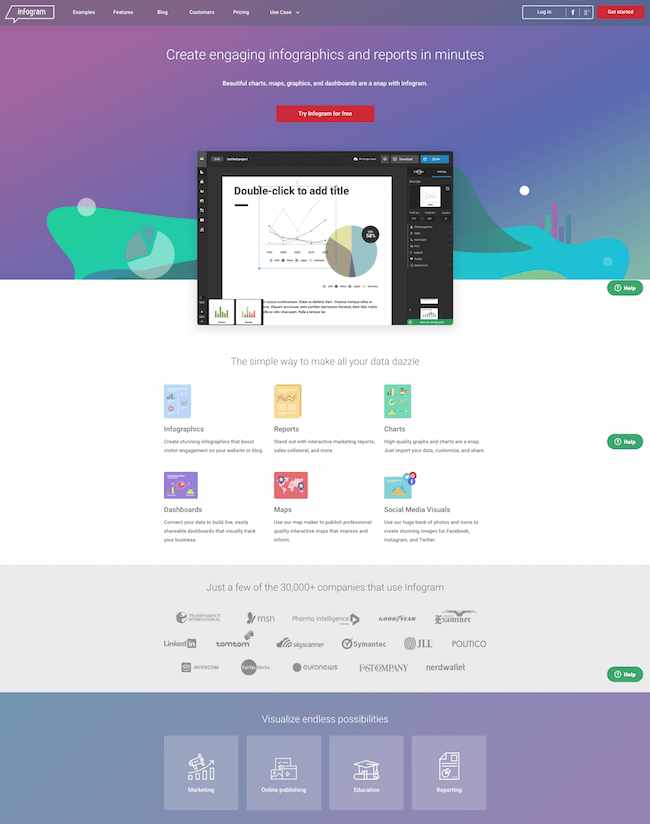 Editorial Calendar
It is important to consider the "when" of your website's content along with the "how" aspect of it. Editorial Calendar makes the posting schedule of your website and helps you plan your content posting in advance.
Being a highly user-friendly plugin, you can utilize it to obtain an overview of your booked posts; intuitive posts; and furthermore do alter planned posts straightaway from the logbook.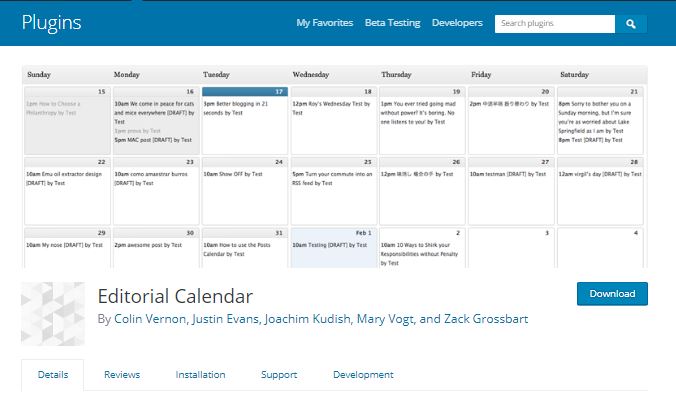 My Curator
My Curator plugin lets you find the most relevant and informative pieces of content within your niche over the internet. It additionally sorts your articles and can channel the spam as well.
The plugin includes a machine learning process that curates the articles that are relevant to your website's niche.
It sorts the articles for you and includes attribution pictures and connections, which can be placed in a blog entry with only a tick.
PrePost SEO
As evident from its name, PrePost SEO helps you in analyzing and improving the SEO of your content before you publish it on your website.
The plugin checks everything from plagiarism, and broken links to the keyword usage and density in your content. PrePost SEO is a great tool for people who constantly focus on improving the search engine friendliness of their website.
If you need more plagiarism checker tools here is a post about the top online plagiarism checker tools.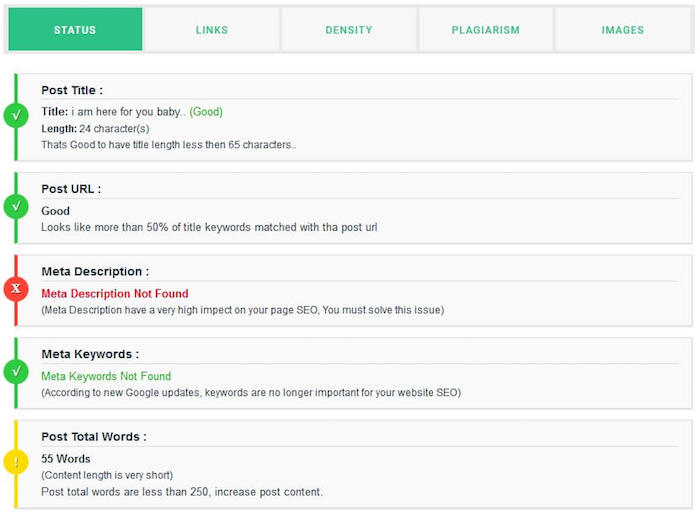 TweetDis
Twitter is a decent platform to make the content of your website reach the masses. TweetDis makes it easier for visitors to your website to share quotes, facts, and stats from your website's content with their followers.
With some attractive designs and highly user-friendly functionalities, TweetDis helps you in escalating the social media presence of your website and eases the task of sharing your website's content with visitors.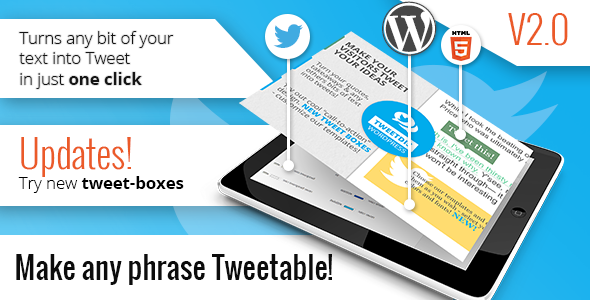 Simple Word Count (WP WORD COUNT)
Keeping track of the word count of your content is an essential element for every WordPress user. Posts that are too long can turn readers off, and on the other hand, shorter posts do not search engine friendly.
WP Word Count gives you the precise word count for each of your posts, and also, provides recommendations for alterations if they're required.
It is specifically useful when you have various authors working on your website, and you want to analyze the contributions made by each of them.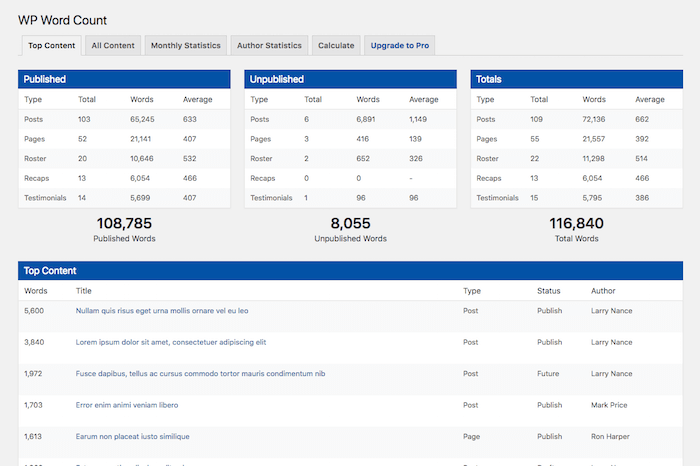 Final Word
Though it requires some investment and exertion, you can make "10X better" content each time you post to your WordPress site.
Along with making your task of creating and posting content easier, the WordPress plugins mentioned above are sure to make your readers more engaged and hooked to your website.
Just make adequate use of them you'll experience considerably less demanding efforts to create content that individuals wish to peruse and share.