If you are a designer, we have listed the best WordPress plugins that you can use to enhance your kraft in this article.
The plugins are the blessing for the WordPress community. You get a plugin for almost anything you think of. They will save a lot fo your time while you create your website.
If you are a graphic designer, we have collected some of the top WordPress plugins for you in this article. From designing to optimizing your project, we tried to include the best possible options.
As we are talking about graphic designers in this article, we have published an article about the best portfolio WordPress plugins in the past that might be useful for you.
WordPress is the most preferred platform to create a website by the designers who offer web designing services because there are tons of ready resources available that help the designers to save a lot of time and money.
So, let's have a look at the best WordPress plugins for designers.
Divi Builder
Divi Builder is one of the top website builders for WordPress. The package offered by Elegant Themes is the best option for designers.
If you go for a product like the Divi Theme with the lifetime plan, all your development related requirements are sorted. You get access to over 87 products with unlimited support and downloads.
You can use the Divi Theme to create any kind of design for your clients. The drag-and-drop website builder will save hours of your designing time.
Get 20% discount on Divi here. So, this will be your one-time investment and create unlimited projects for your clients with one of the top product in the market.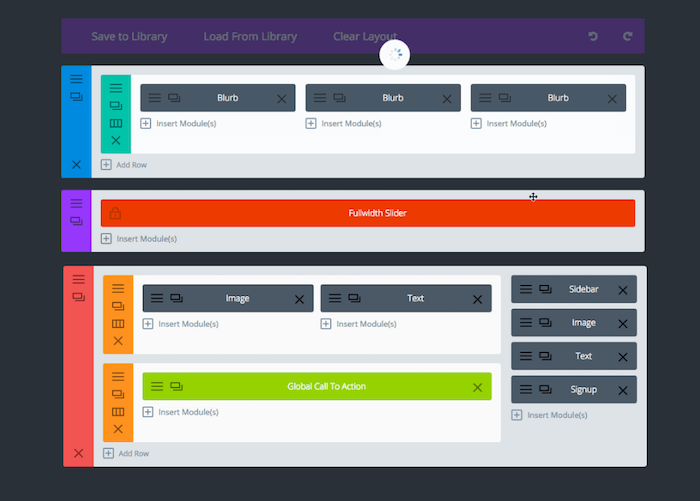 Elementor Page Builder
Elementor is another very popular website builder WordPress plugins that you can use to create your project. Elementor is a life savior for the designers, it saves hundreds of man-hours while you work on your project.
The plugin comes with a number of different modules that you can use to create your pages. You can use their intuitive drag-and-drop builder to create the perfect design with ease.
Elementor offers you hundreds of pre-designed templates that will have you to save a lot of time while you work on your project.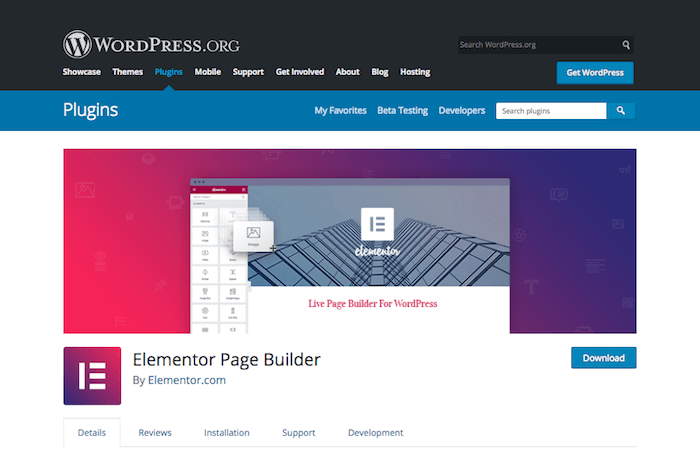 Monarch Plugin
Monarch again is a product by the ElegantThemes team, and it will be part of the package with 87 products as mentioned above.
Monarch is one of the top social sharing WordPress plugins in the market. We are recommending this plugin for the social media requirement because you will not have to spend anything extra to get the plugin and it offers you all the modern features and options that you need.
Monarch comes with beautiful social media buttons that you can place on your site. You have some design customization option to fine-tune the look and feel of the buttons.
The placement of the button is another important factor to consider when it comes to conversion. Monarch comes with a number of different placement options such as the following.
Above & or Below Content (the common one)
Floating Sidebar
Image sharing option
Automatic Pop-Up
Automatic-Flyin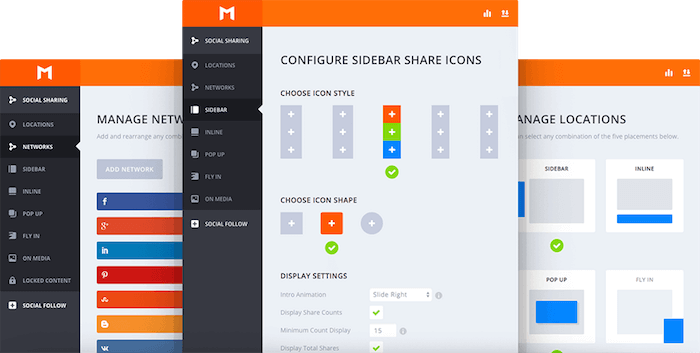 OptinMonster
OptinMonster is one of the top email subscription plugins for WordPress. You will need a top quality email opt-in plugin as it is one of the most critical requirements for every website.
This plugin is extremely flexible and innovative. It brought in a number of features that changed the approach towards email marketing.
OptinMonster offers you a number of amazing ready design templates to choose from. You have the drag-and-drop template builder that you can use to customize the look of your email subscription popup or form.
The plugin gives you the option to go in detail and optimize the form or popup for each and every post or page differently so that you can create an offer based on the content on the page to maximize the conversion.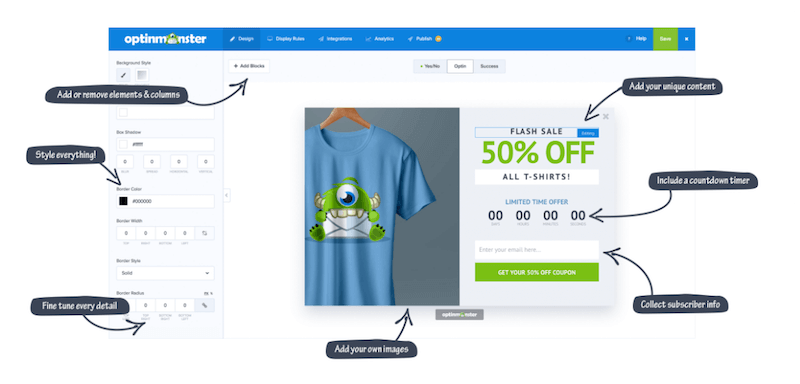 Qards
One of the best WordPress plugins for designers. The designers generally receive a lot of work from the small business where they need a website with a single landing page that shows everything perfectly, the Qards plugin is the perfect fit for that.
If you wish to create a stunning landing page for your site without writing a single line of code, Qards is the plugin you need.
The plugin comes with a number of pre-defined blocks that you can add and edit. Your landing page site will be ready in a couple of hours that is ready to go live.
Every section of Qards is mobile friendly and it will respond perfectly to the screen size. It is also retina ready so that your landing page look perfect on all devices.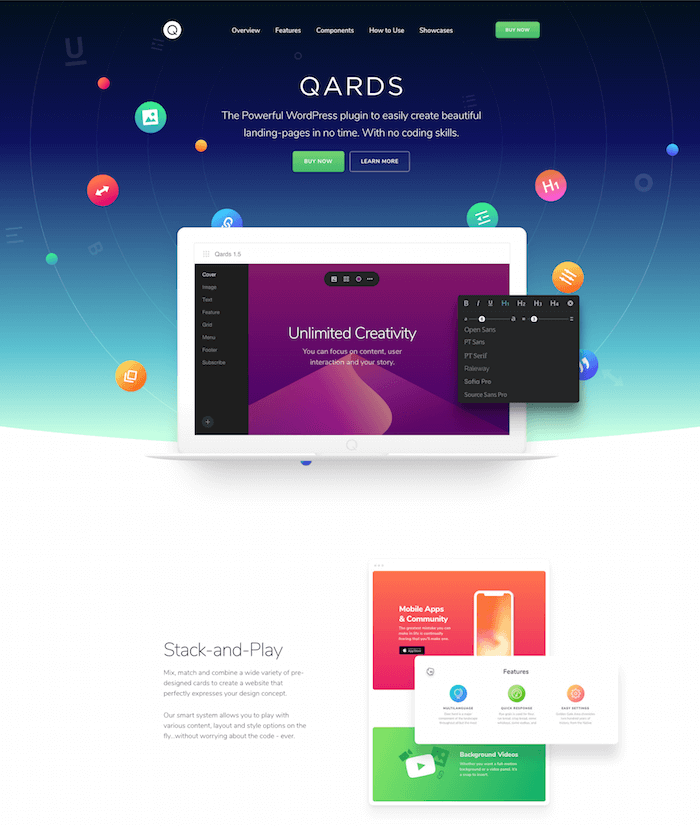 WPforms
WPforms is one of the most popular form builders for WordPress sites. You can use this plugin to create any kind of forms, be it a contact form to a guest article submission form.
The plugin comes in free as well as premium version. If you are a developer and need a custom solution, I recommend you to go for the premium version as it offers a lot more flexibility.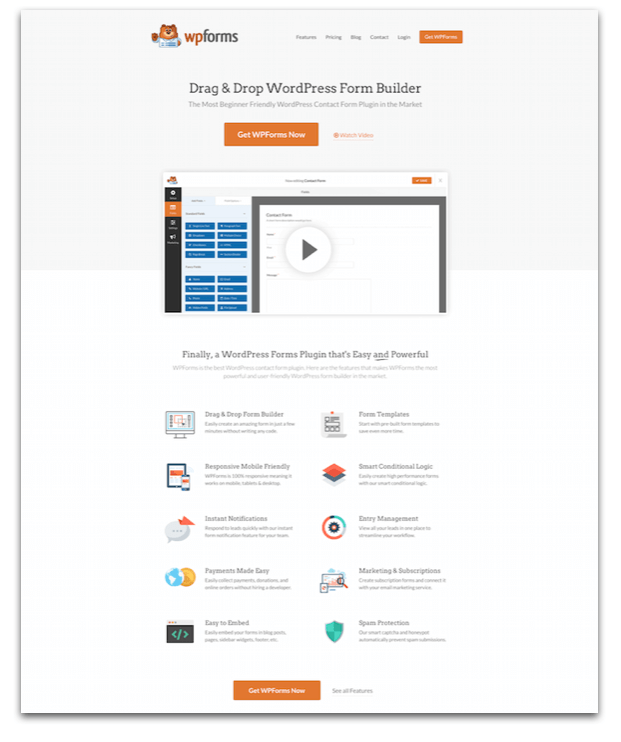 Soliloquy
Slides are an integral part of good designs. If you need a slider plugin, Soliloquy is one of the top options in the market.
The plugin offers you free as well as a paid version with different features and options. Obviously, the paid version is more advanced and feature rich.
The plugin offers you easy to use drag-and-drop builder to create your sliders. It also offers you a number of ready slide templates to choose from.
You can use this slider plugin for a number of different content type on your site. You can use it to show featured posts, custom offers, testimonial and more.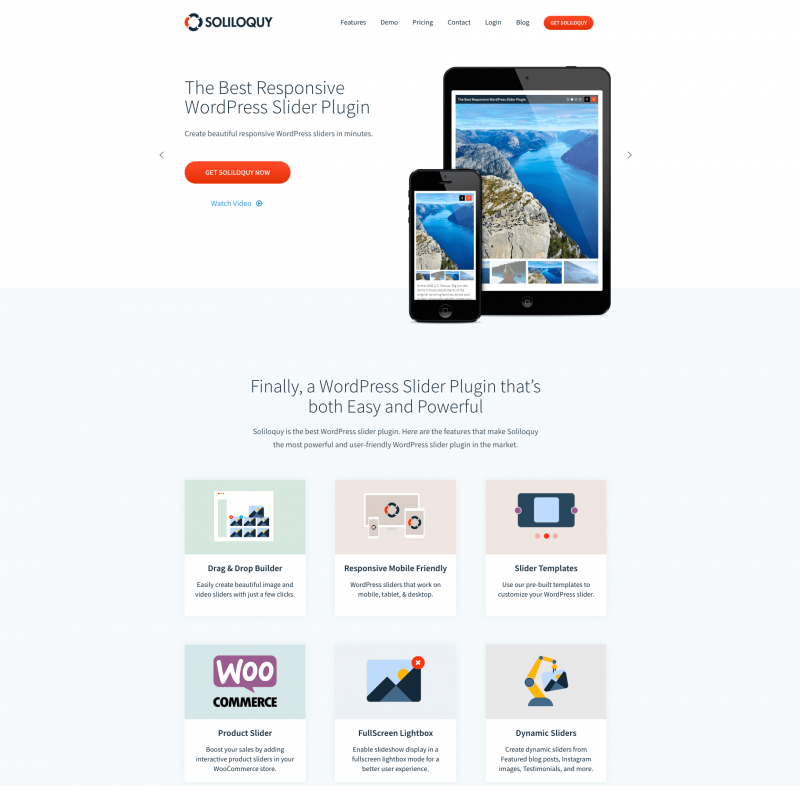 Yoast SEO
Every WordPress site needs an SEO plugin and Yoast is still the best SEO plugins that you can use for free. Yoast is a newbie friendly SEO plugin that will handhold the user while creating a blog post with the on-page SEO rules.
The plugin will take care of all the technical requirements, such as sitemap, social cards, meta descriptions etc.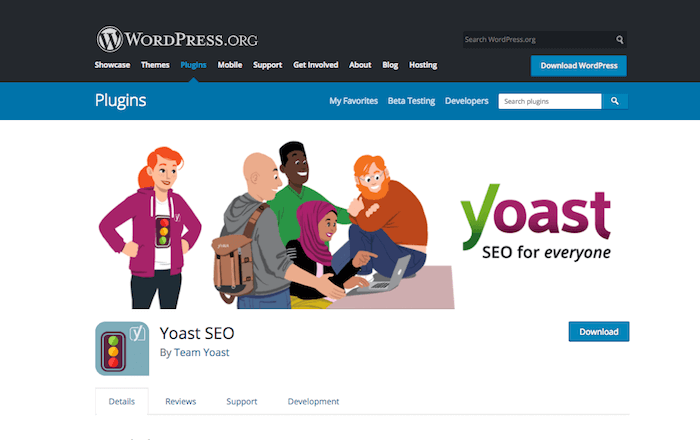 W3 Total Cache
Like the SEO plugins, a cache plugin is important for the sites as well. The cache plugin will help to load the site a lot faster by creating a static version of the site pages in the browser.
There are a number of cache plugins that you can use on your site. Though I don't recommend W3 Total Plugin for the newbie users as the settings look a little complicated, the designers and developers can surely take advantage of this plugin to make a site load a lot faster.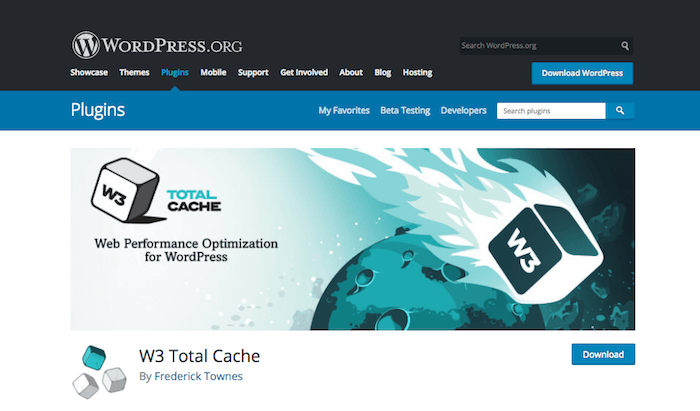 Easy Google Fonts
Typography is a very important part of any design. If you have a beautiful layout for your website but the font that you are using is not good, the entire design gets impacted by that.
So, make sure to select your font wisely and do some testing with different fonts to make sure what looks best on your design.
Her is a simple Google Font plugin that you can use for free on your website. This plugin will bring in over 600 Google Fonts to your site.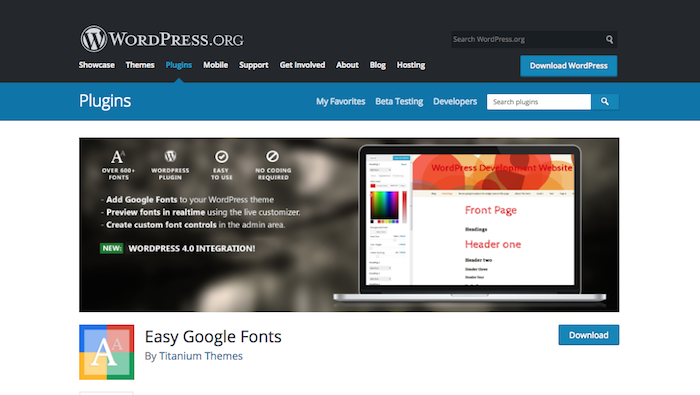 Advanced Gutenberg
As you probably know the Gutenberg is the new WordPress editor. And you will need a quality Gutenberg plugin to enhance the overall functionality of the editor.
The Advanced Gutenberg plugin is the perfect option for you. The plugin enhances most of the default blocks such as the button, list etc. also adds a number of new blocks that you can use on your site.
As soon as you activate the plugin, you will see the option to activate or deactivate the blocks on you site, you can choose the blocks as per your need.
From advanced audio, video to the advanced table, the plugin enhances all the important blocks to make sure that you are able to create great looking rich design for your blog posts.
Here are a few more WordPress plugins for designers
---