A collection of best vintage fonts that you can use to offer a great experience to your visitors. The Vintage and Retro style fonts are evergreen and look great in any project you are working on.
The most important thing that one needs to capture the attention is captivating words, and the impacts of the words increase if apt and fantastic fonts are used to publish content online.
We all know about the basic fonts, but apart from those, there are some more of them that you can use to serve your purpose.
So, over here we are introducing thirty such fonts that exhibit vintage characteristics.
Amazing Vintage Font Collection
---
Lovadelic
Lovadelic retro font that you must have seen in the 70s and 80s movie names and other creative designs. It is a beautiful fancy font design that can give a fun feel to your project.
This can be your preferred font choice for your graphic designs, flyers, greeting cards and other related projects.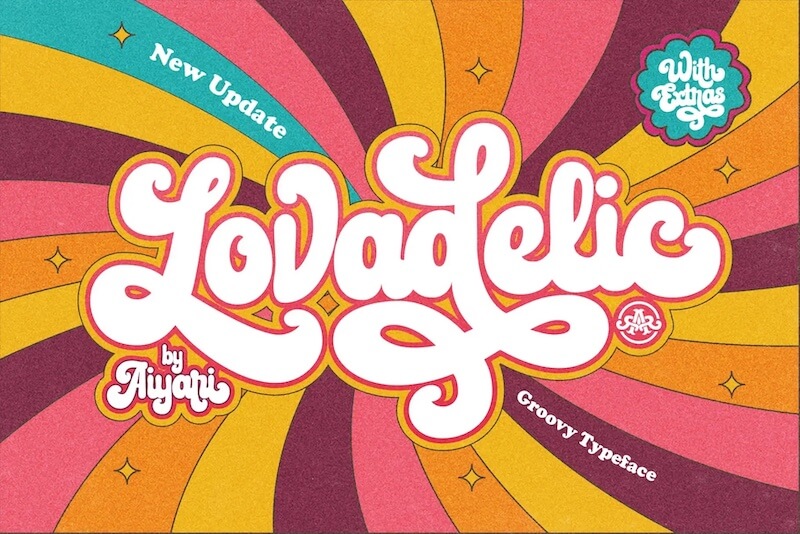 Vintage Dreams
As the name suggests, it is another vintage-style font design that you can use for your project. This font is a good fit for all different types of designs such as t-shirt designs, mugs, and other creative decors.
Ansley Display
The first font to be discussed can be downloaded for free and can be used for both commercial and personal means. It is a combination of modern and retro typography which accentuates the display appeal and is suitable for headlines.
The designer Kady Jesko though agrees to free use and also appreciates a donation.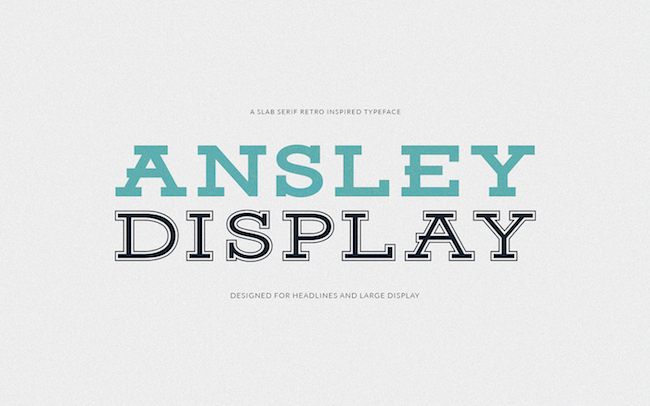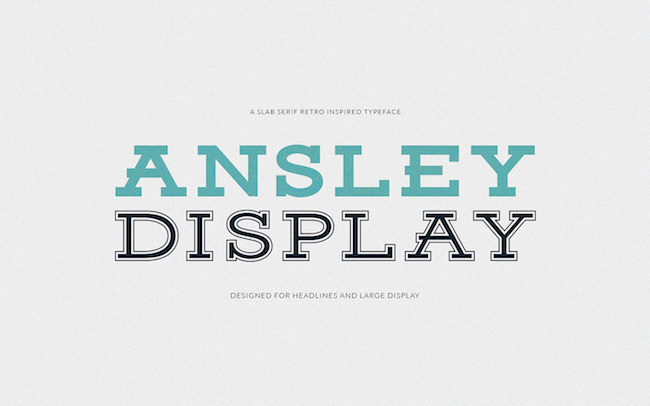 Cast Iron Font
This is a condensed vintage font which is a free typeface. It can be used commercially for apparel, client, etc. Jeremy Vassey, the designer, has given his creation a geometric structure that is useful for creating logos that leave an impression.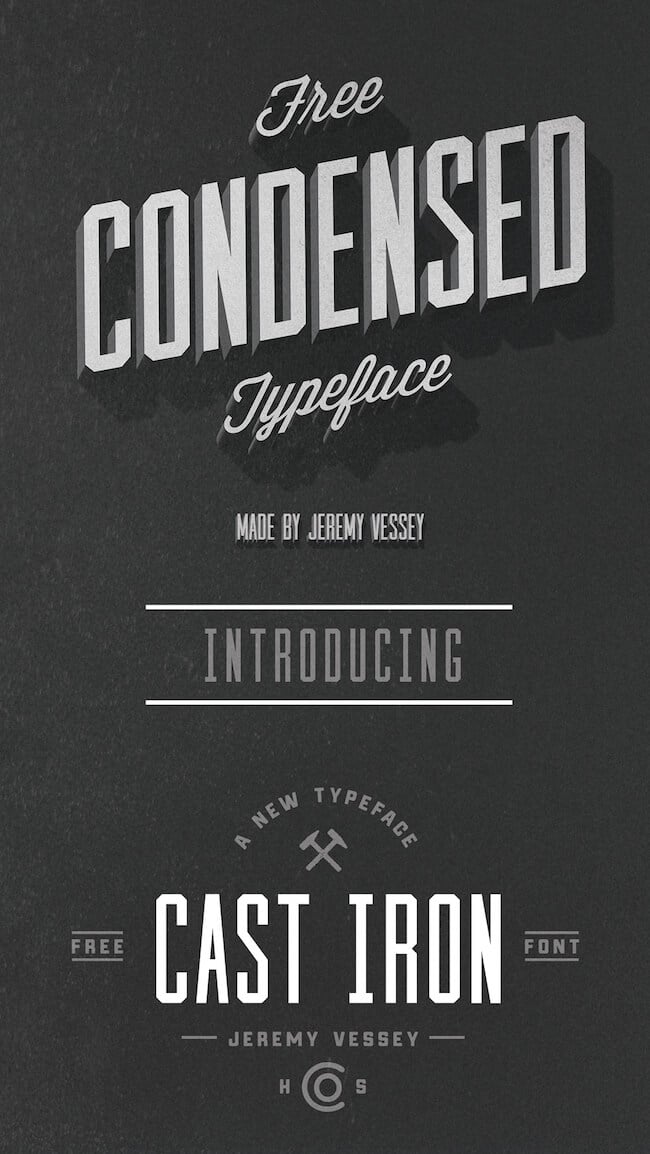 Hustlers Rough Demo Font
This is a vintage demo font by Decade Type Foundry which is free for personal use only. The commercial version has two varieties- rough and clean.
It also has more than 300 glyph slots which have unique characters for the European accent. The license for this demo can also be bought.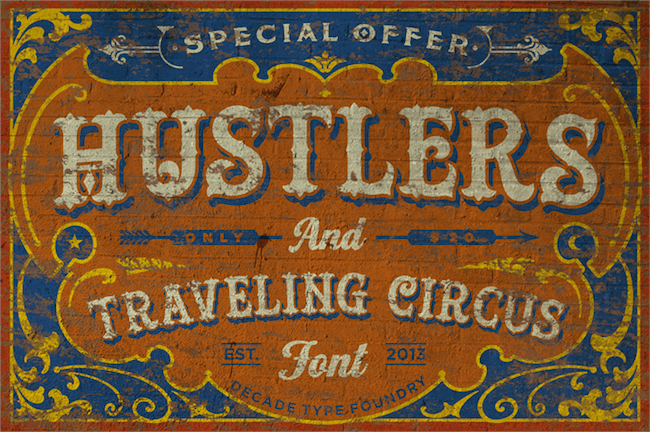 Duwhoers Brush Free Font
Agga Swist'blnk, an Indonesian designer, tried to combine the vintage with the modern and produced this font. You get a handmade feel which is vintage, but the effect of using a brush is a modern touch.
Although this font is free for both commercial and personal use, the designer has left open doors for donation.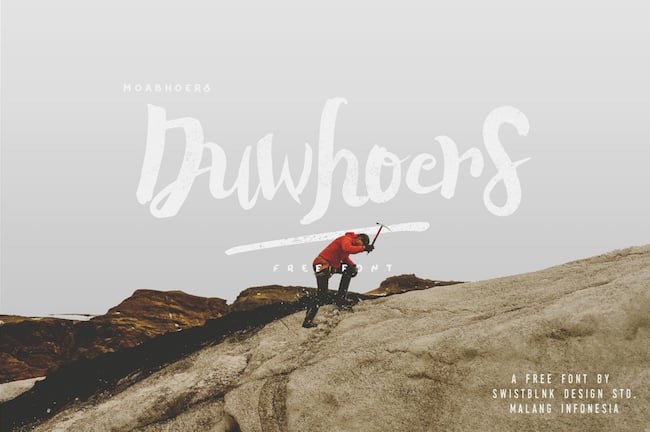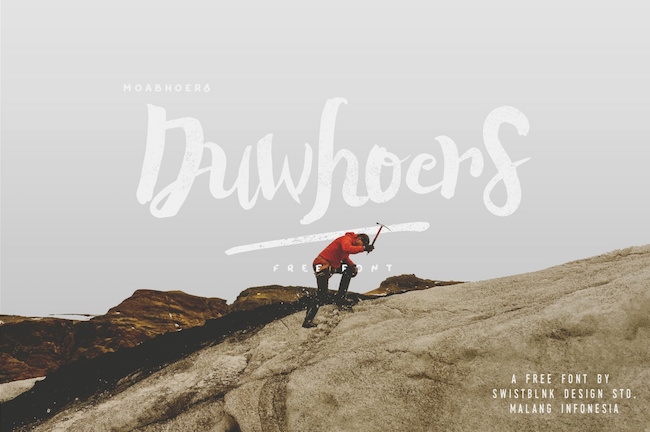 Graphique Pro Next Comp
This design belongs to the famous Swiss designer Graphique Pro who was born in 1945, Hermann Eidenbenz. The basic idea of the designer was to make more of the shadowy effect which gives a layered feeling.
The idea is to create a font for the economic and sleek headline. With the recent trend of layered fonts, his idea is more up-to-date.
Profont studio now took the idea of the Graphique Pro to the next level: Graphique Pro Next. The layered type family consists of 8 styles which can be combined with plenty of ways to create unique designs.
These fonts in the family can be arranged and re-arranged together to give diverse effects. The mentioned version is free, but for other types, you will have to pay $39.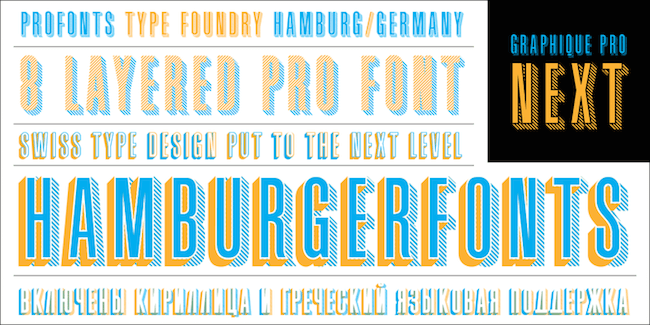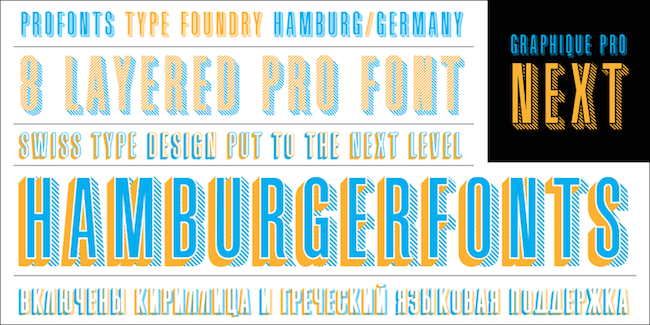 Gist Rough
Yellow Design Studio gave birth to Gist Rough which is Gist's letterpress version. There are multiple fonts in this house, and each of its weights has three varieties: extra bold, extra bold two and extra bold three (these are the distress options) There are 627 glyphs per weight and the detailed, textured, weathered feel of the fonts make it an interesting choice.
This font can be simple as well as filled with ornamentations like swash, ligatures or certain sets stylizing and some particular letters giving those funkier feels and innate style. The inline layer makes it all the more attractive. There are different types that can be enjoyed at $20.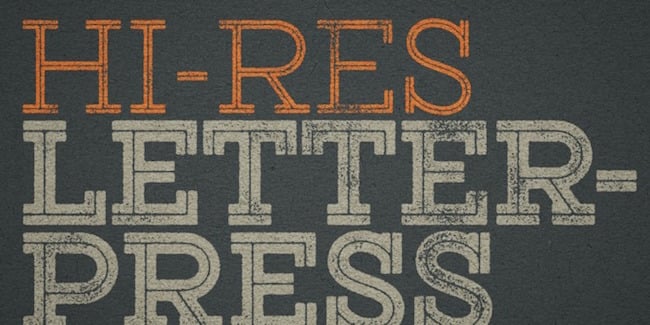 Noir
Matthias Guggisberg is a Switzerland-based designer who created this Sans Serif font family that has 12 fonts in it. A flavor of the early 20th century is found in this geometric typeface. One can find both a heavy and light variety of designs in this font.
This font can be used for free and is good for professional use and has a mention-worthy command over Greek, Cyrillic and Latin language.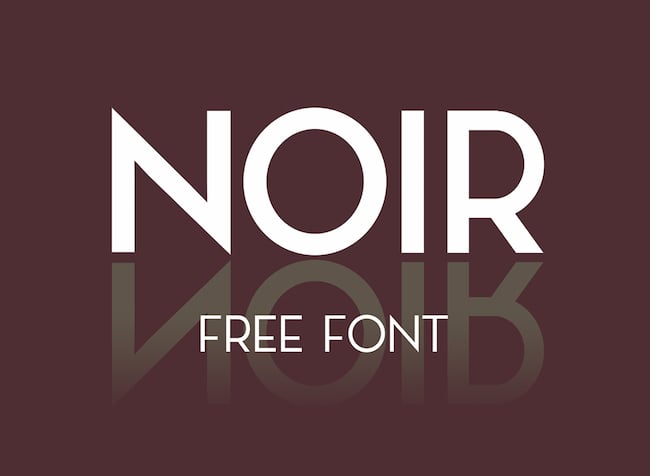 Lazer 84
This is another free font illustrated by a designer from Panama Juan Hodgson. This font has a retro feel of the 1980's because of the brush effect used. Accents, symbols, and numbers all find their use here.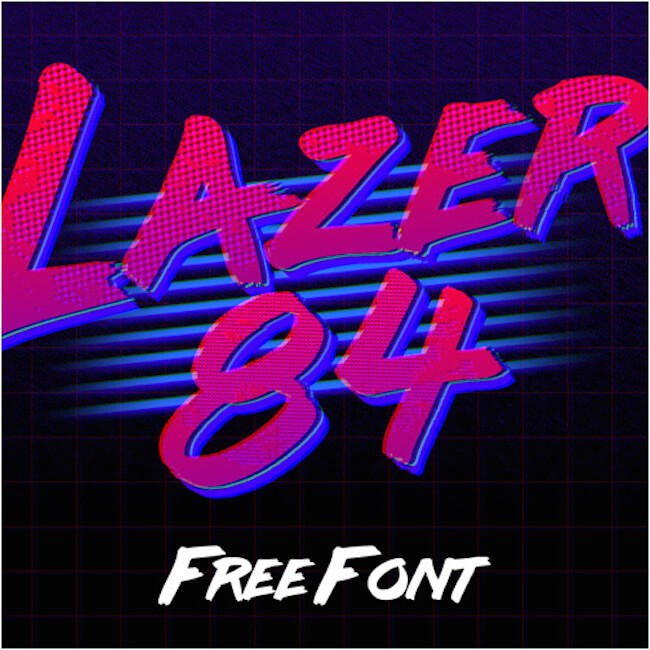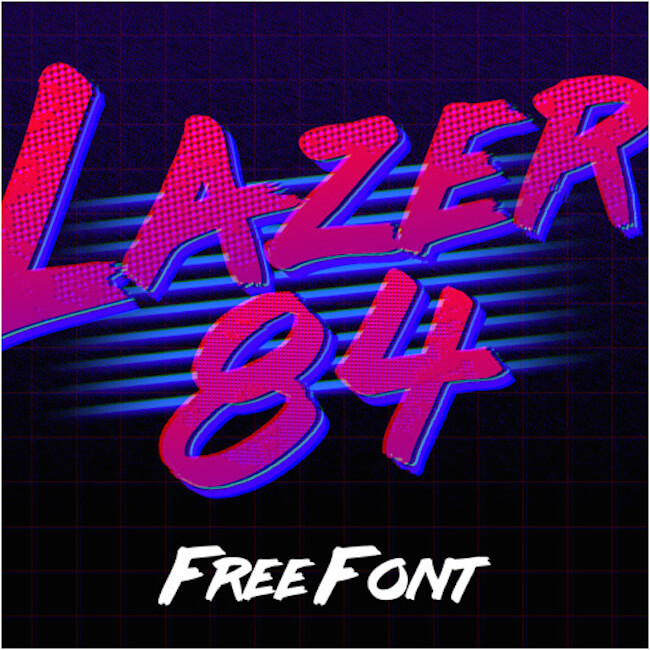 Sabo
This is a retro font that is dominated by pixel style and has international accents. The font is available in two types- filled and inline, designed by Philippe Moesch.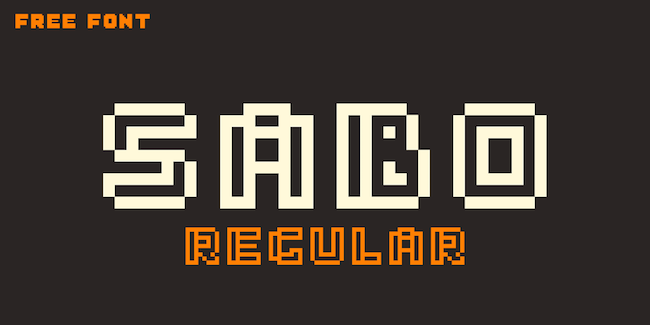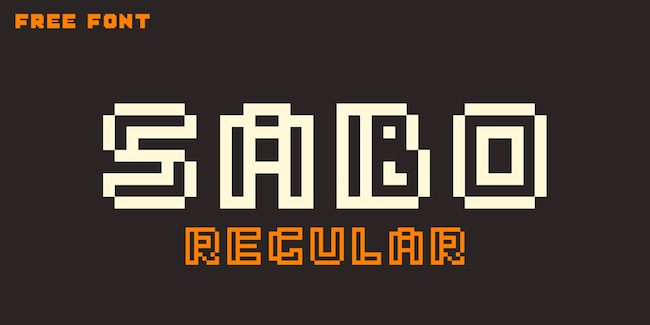 Alt Retro
Andreas Leonidou, a designer from Cyprus, chalked out this retro-styled font characterized by multiple lines which have five weights. This typeface can be used in a graphic design application.
The five types are: Alt Retro, Alt Retro Black, Alt Retro Thin, Alt Retro Bold, and Alt Retro Light and all of these are free.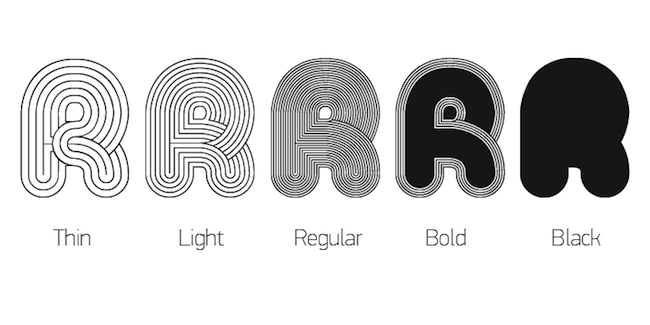 Streetwear
If you want to lend a retro look of the 60 – 70's to your logo or designs, then opt for Streetwear. It's bold and stylish approach makes it viable for users. This is fun, sporty font and the unique getaway made by Artimasa is good for packaging, branding, t-shirts, posters, logos, etc.
There are various alternate characters of this font that can be availed by using Indesign and Adobe Illustrator, which are open-type savvy programs.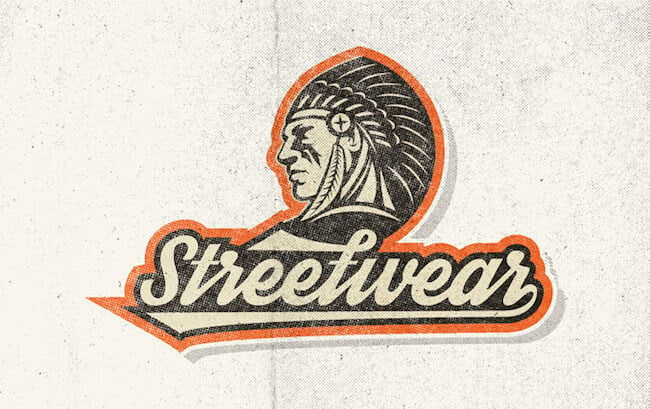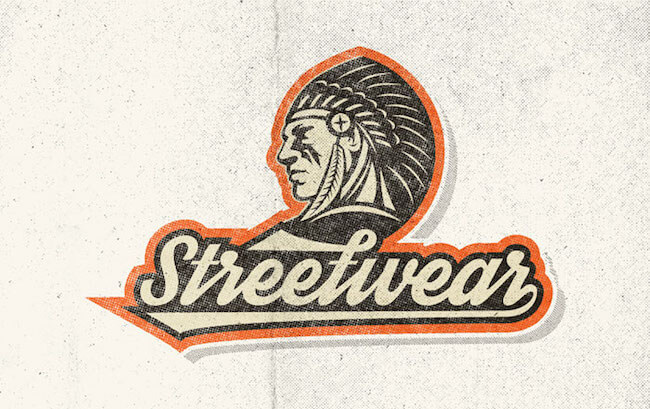 Frontage
A beautiful looking vintage font that is available in various weights.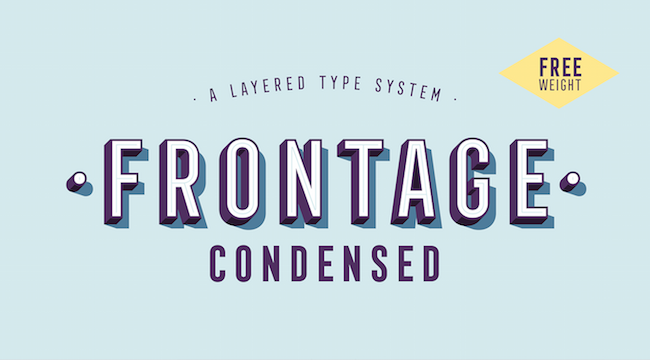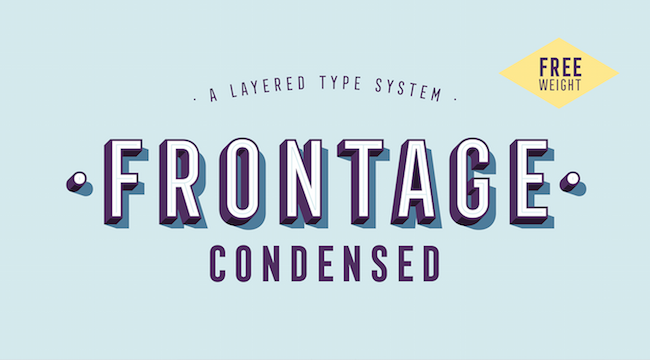 Rumble Brave Vintage font
A nice collection of vintage font, Rumble is a combination of Vintage and Victorian Classic. It combines 3 font variations: serif, script, and dingbat.
This font can be a very handy choice for logo designs, greeting cards, t-shirt designs, wedding cards, and all other related designs.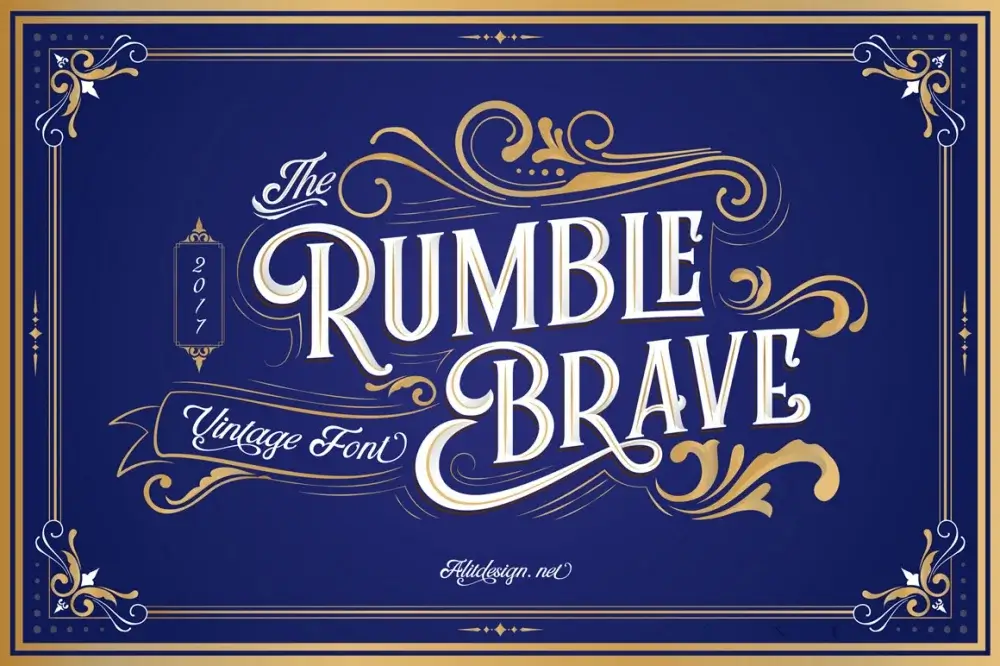 Typnic
To get the feel of a picnic through typography, then opt for Typnic. The system gathers many fonts with different flavors. Its headline style has six-layered fonts used in a wide variety of combinations to obtain powerful mastheads and headlines.
It is designed with eighteen variants. All these can be combined to get mixed outputs which will help to attract more viewers. This was calligraphed by hand using 18 different typefaces and three styles that differ from each other but complement as well.
Moreover, there are other options like dingbats, ornaments, labels, and patterns to glam up the work. This can be used for a variety of projects and is quite effective for advertising. The titling option is free, and the others are available for $9.98.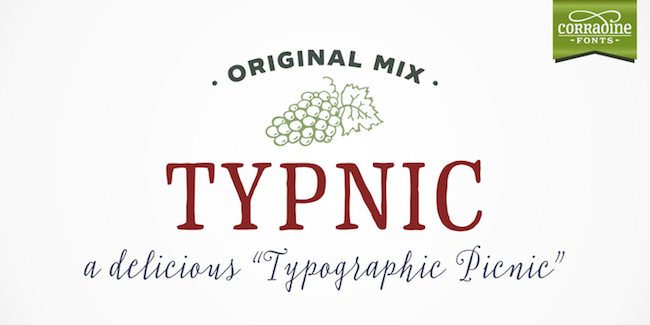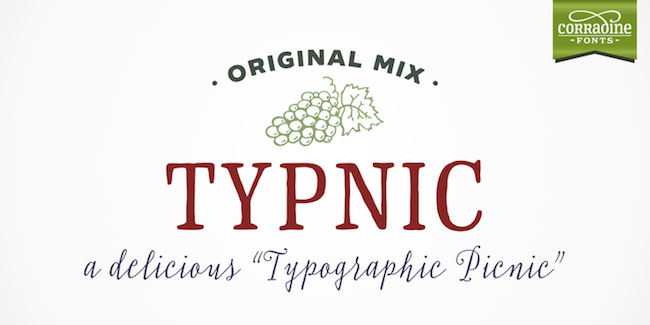 Lichtspiele
This is a font that brings out the nostalgia of the silver screens during the 20th century, and in Germany, 20th-century cinemas were called so. Stefan Huebsch is the designer who revived this cinematic charm.
There are five charms in total, two being in italics. The use of neon colors enhances the basic display style, and you can create many more exciting designs using neon. Depending on this the screen credits are based. Of all the types, Trailer font is free.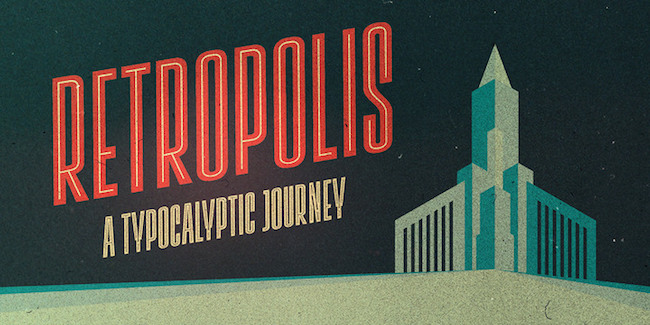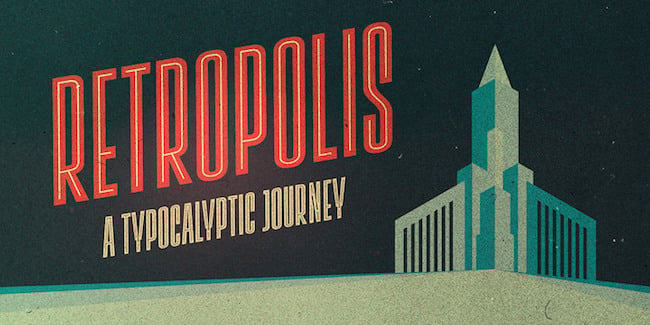 Sunday
Doing justice to its name, this font characterizes the laid-back vibe of Sundays. With all-caps letters and a handwritten feel, this font comes for free for both commercial and personal needs.
Anastasia Dimitriadi from Greece is the designer, and the languages used here are Greek, Latin, and Cyrillic, and along with alphabets, symbols, numbers, and alternate glyphs are also present. This font is available free of cost, but a donation is welcome for its improvement.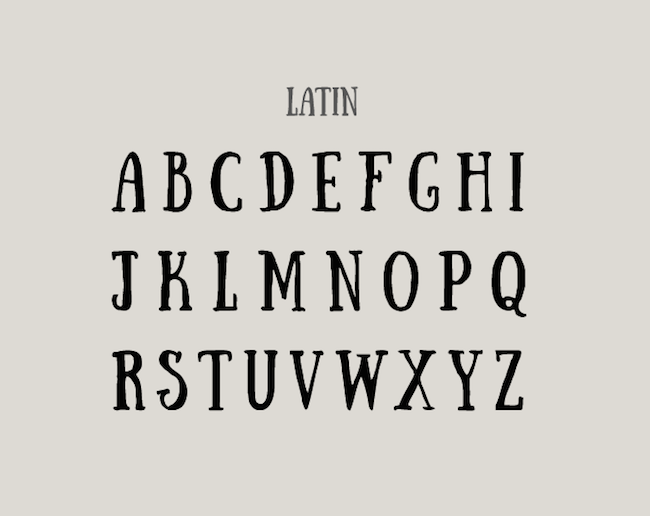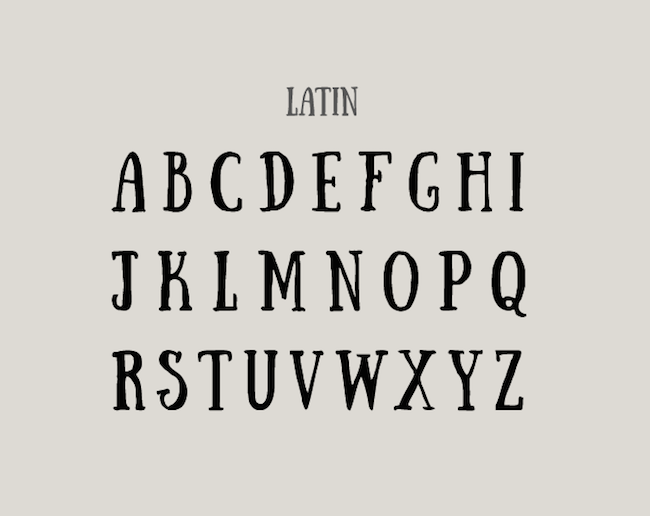 Bobber Typeface
A font can be inspired by a motorcycle as well. Such is the case for Bobber, a font with its unique grid-based and modular style.
There are three versions: the traditional, the solid, and the light- all of which are styled with all caps and alternate slab serif. Various languages like Greek, Icelandic, Russian, Serbian are included in this font typeface. There are two types of version- free and paid. You can get the pro version for $5.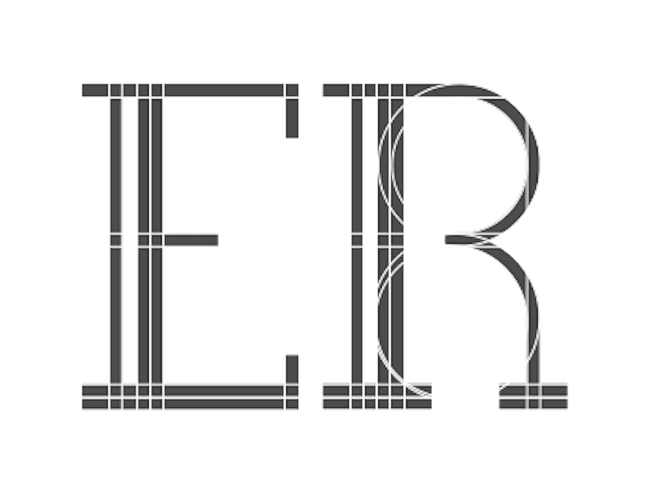 Mensch
Mensch is a condensed typeface designed by Morgan Knutson. Four weights are there in this font- inline, thin, bold and regular which makes it diverse in use.
For personal use, the users are free to pay what they want to buy the commercial license for 1-5 users is $40, and for near about 100 users, facility of an additional license is there.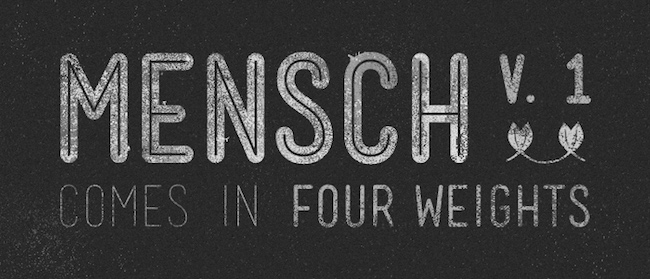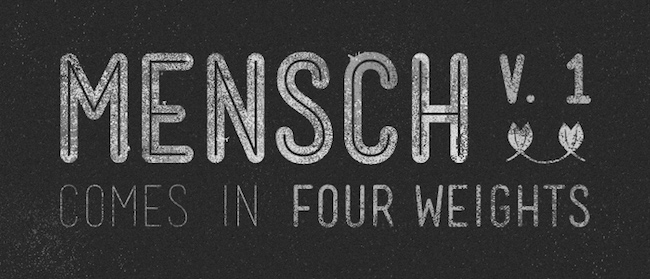 Orwellian
The inspiration was developed from the concept explored by George Orwell in his monumental work Nineteen Eighty-Four and follows Henry Caslon's Italian model. It was published by Lost Type Co-op in December 2014.
This typeface is reverse stressed which is used for display. Designed by an Indian, Shiva Nallaperumal, this can be used via a pay-what-you-want license for personal use but for commercial use, you will have to pay USD 35.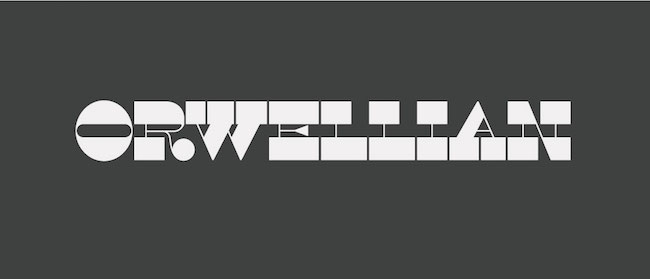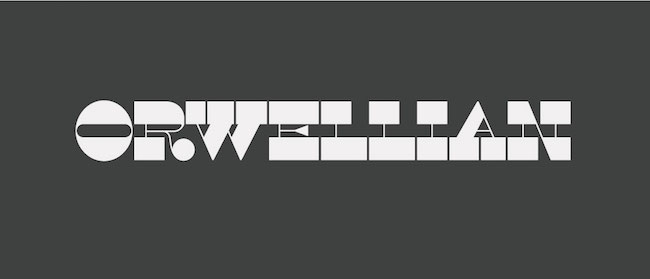 Hooverville
A neat, clean and edgy font with the feel of 1920-1930 which is counted as its vintage quality can be availed free of cost for personal use.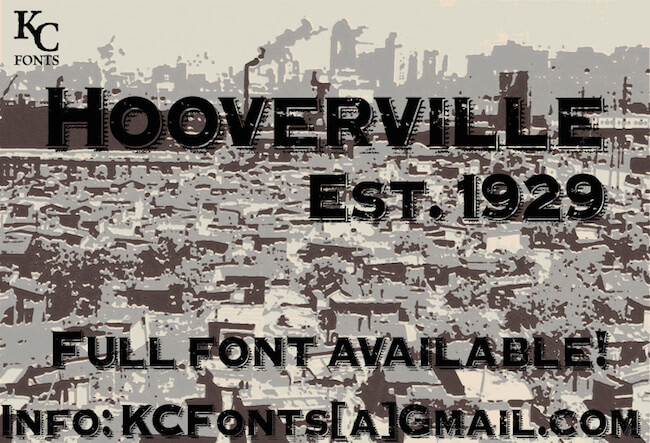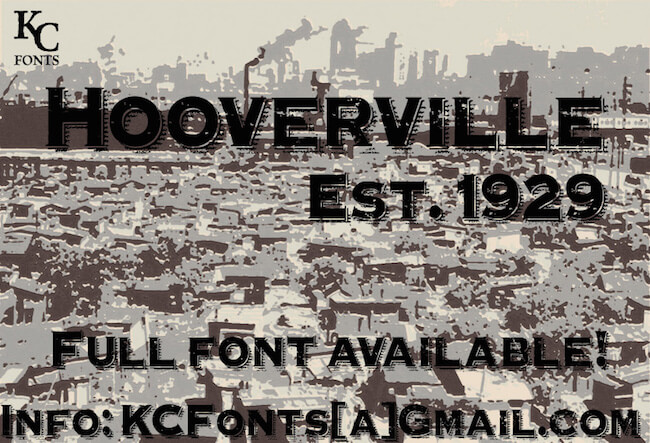 American Captain
Inspired by the admirable Captain America, the savior of a nation and the great defender, Michael Adkins created this font that resembles the strength, grit, and determination of that person. As this is dated back to the 1940s, it has a vintage aura.
There are two weights, but if you have a commercial license, you can get hold of all six varieties with a full set of characters. Language supported by this font is Cyrillic and Greek.
For personal use, this is available free of cost, but for commercial use, you will have to pay a certain licensing fee, as mentioned on the website.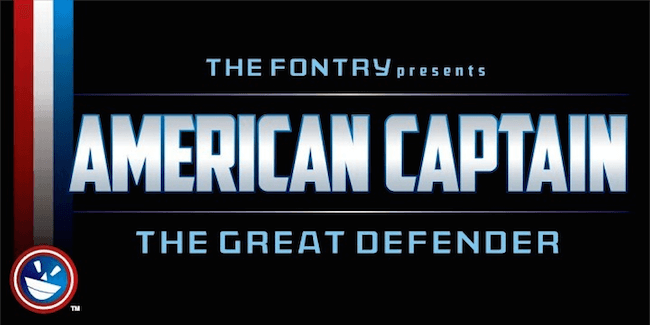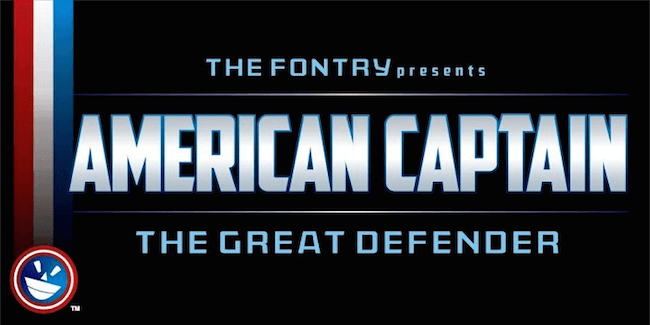 Sho-Card-Caps
Designer Nick Curtis claims this font to be inspired by the old day's posters made by hand-letters. In 1930, there was a font called Futura Display, which acted as an inspiration. This free font is good for headlines.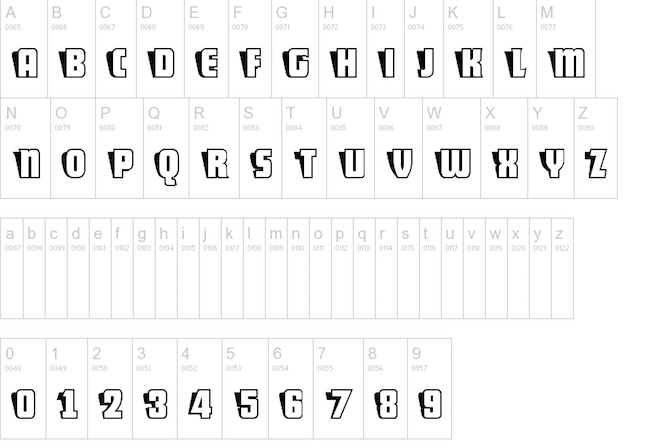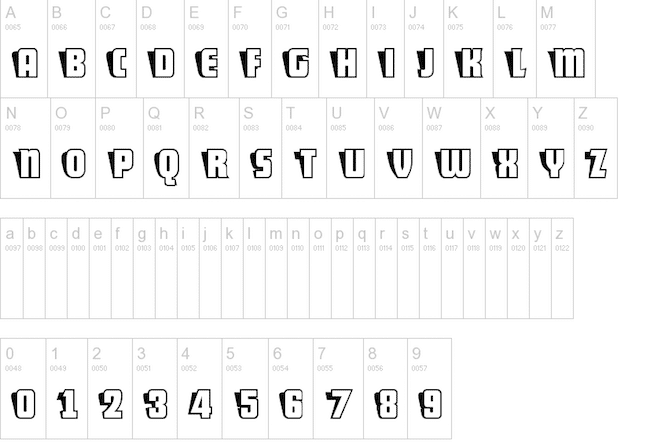 Krinkes
It is a font with designed letters and gives a retro feel. It was designed by Mans Greback and is very stylish. For personal use, nothing is charged, but for commercial use, there is a license available.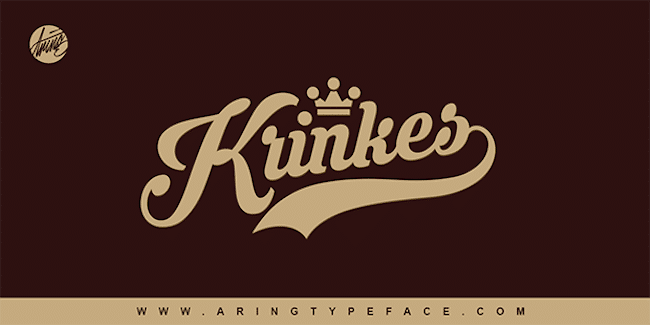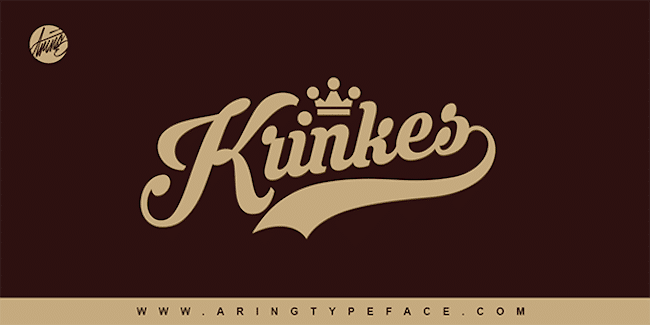 LOT
A go-to choice for designing various items like print, web, motion, apparel, t-shirt, etc. is this font which has figures from angular geometry. Though this can be enjoyed free of cost yet a donation won't cause any harm rather it will help with more inputs and will help to maintain the versatility.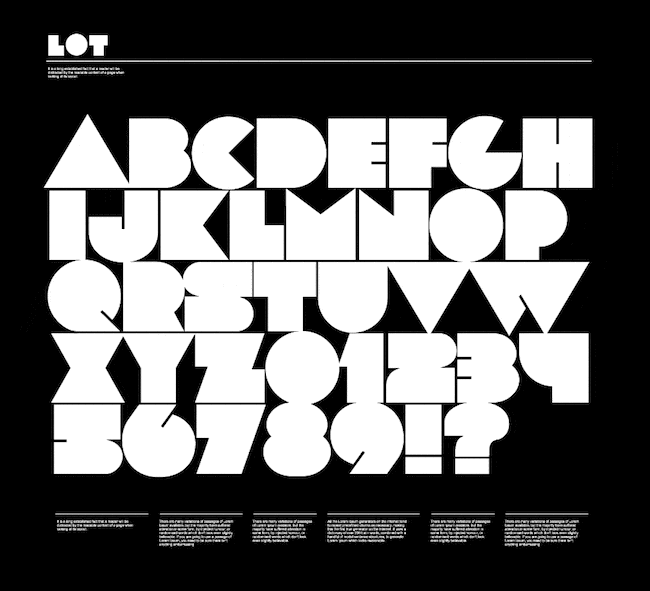 Matchbook
This is the first typeface by Simon Walker, a lettering artist. This font is available in two forms- regular and textured.
Rounded serifs and extended figures are the specialties of this font; it gives character and a unique tone in headlines. You can enjoy pay-what-you-want for personal needs and $30 as a commercial license.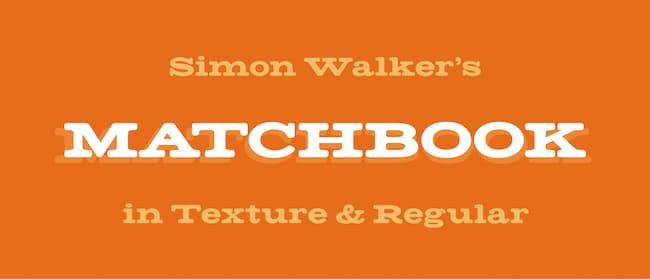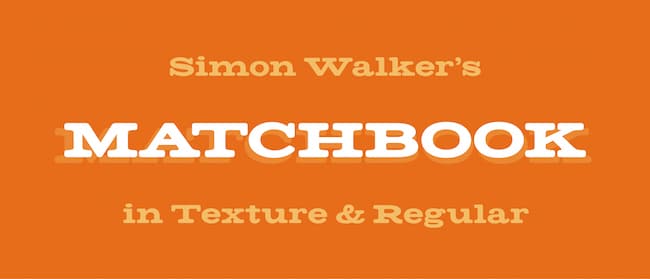 Weston
To make the headlines and logos more interesting, Pavel Pavlov created this font which is in all caps and the versions are regular and light. It is available for free download.
If you want to avail the entire family of fonts, you will have to purchase a commercial license. The look of this font is sorted and has all the main categories: inline, black and bold.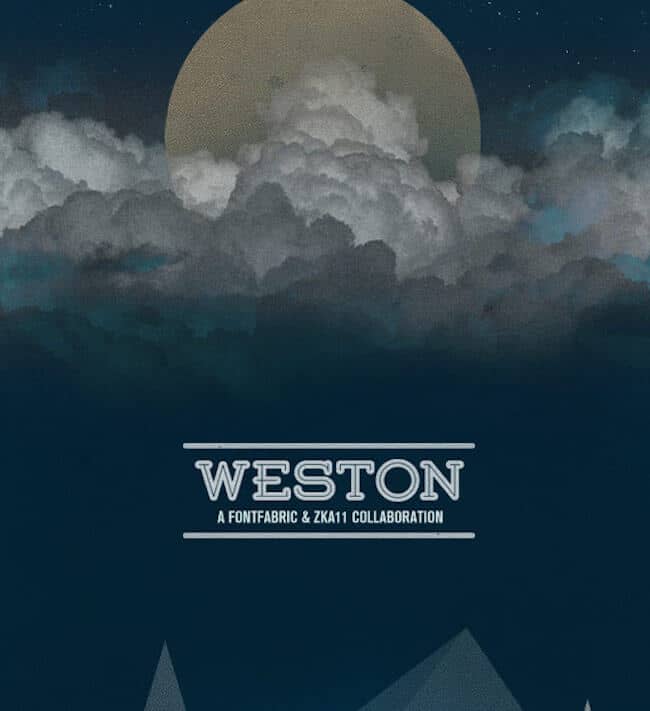 Hand Shop Typography
Fontscafe's creation is a combined pack of four types, all of which have that vintage hand-made feel. For personal use, it is free. This can be used to make interesting adds.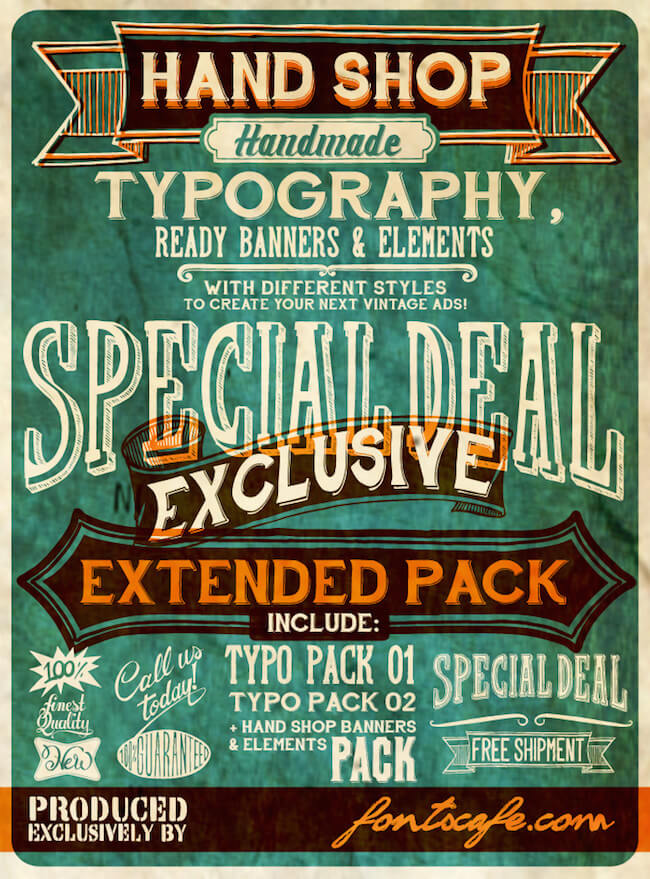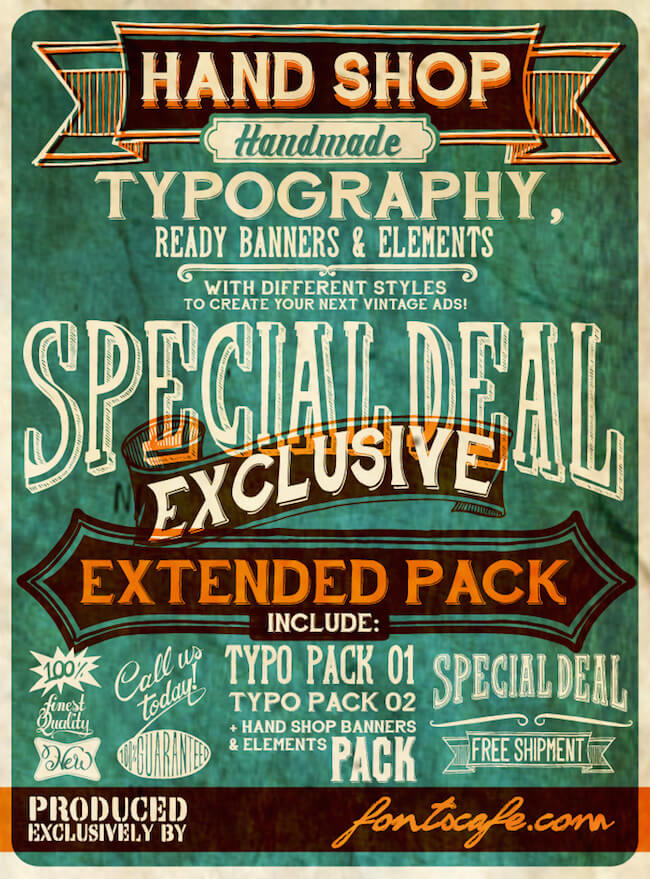 TT Masters Demo Black
If you want to bring a refreshing feel to the coffee shop, then go for TT Masters and its variants. The four different styles are Masters Condensed, Masters, Masters Rough and Masters Birds.
All these categories are again subdivided into thin, light, regular, bold and black. Of all the varieties present, Demo Black, Demo Rough Thin, and Demo Birds are free. Others can be availed at the cost of $25.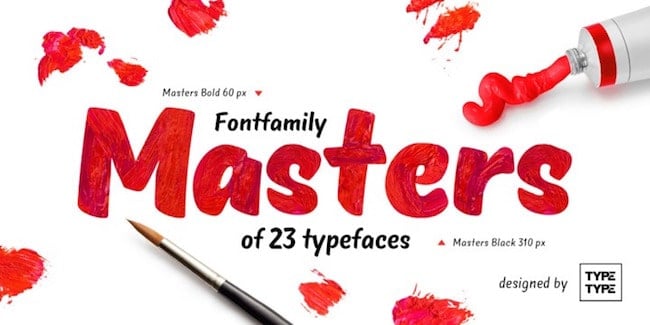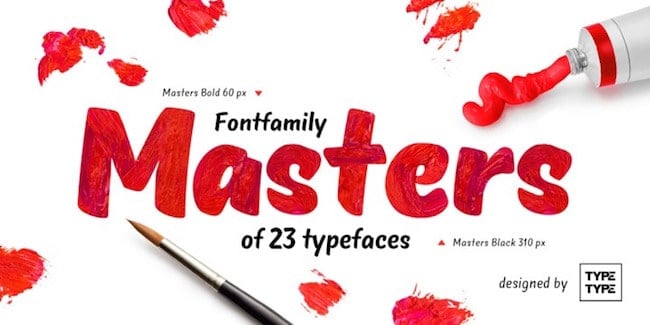 Savu Condensed
This typeface is the best bet for display because of its hand-lettering feel. Recommended for use as a display typeface, the fonts are found in four styles- regular, bold, condensed and condensed bold.
The condensed version is free to use. This is also an all-caps, neat creation.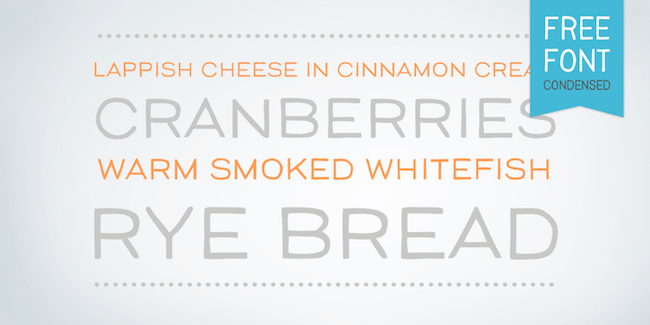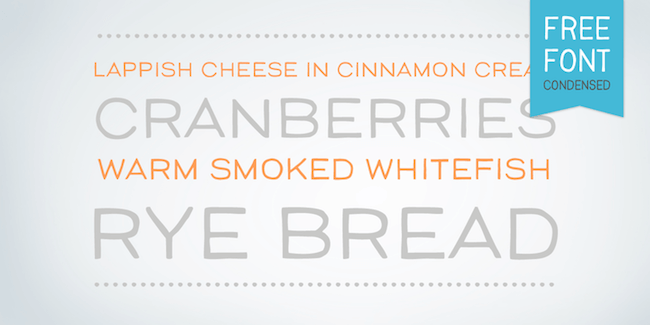 Environ
A modular type of font with rounded structures, Environ was designed by Matt Desmond. As this font is created using many lines, it works wonders for small texts.
Small blocks of words with small sizes are the best way to use this font. There are a total of six weights, and only can be availed free of cost.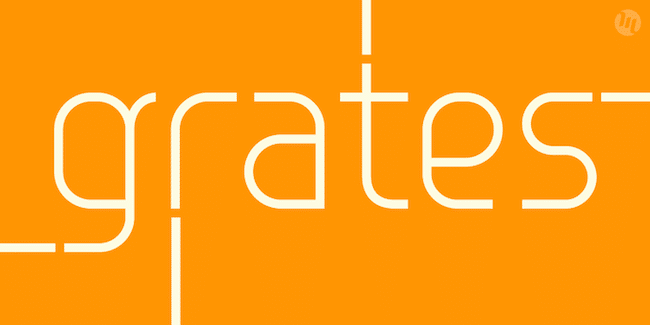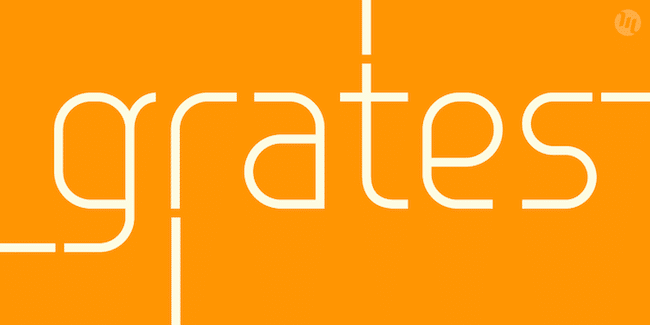 Mekon
This font was prepared by The Northern Block Ltd. Jonathan Hill brainstormed and created this family of fonts which has a retro appeal and is quite heavyweight. This font family is good for use on apparel, t-shirts, web, print, motion, etc.
There are total of four types of three different alternatives. The specialty is the presence of Euro symbol, European character set, and kerning symbol that can be edited manually.
Of all the attractive fonts of this family, Melon Gradient is free.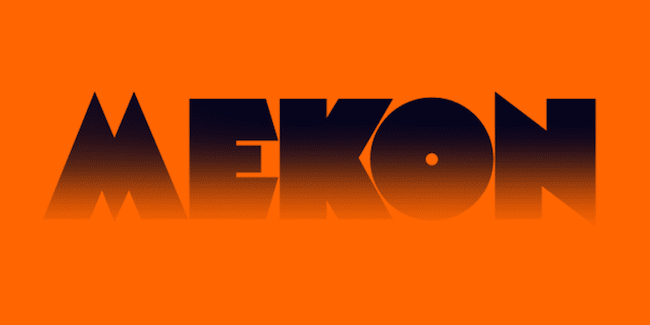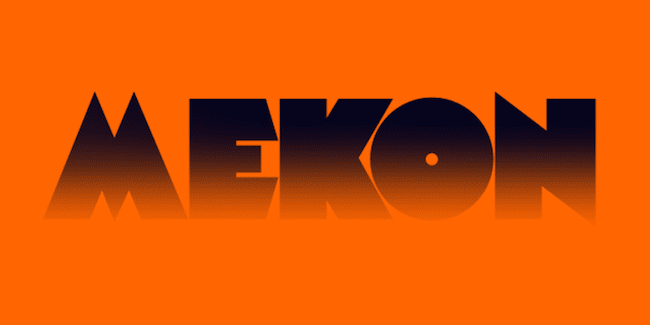 Intro
Intro is a beautiful retro font that is free to use for personal and commercial use. You can download this font from FontFabric and use it on your project.
This font offers you ultra-thin, thin, medium as well as bold versions of the font. So, you will have all the options as per your need.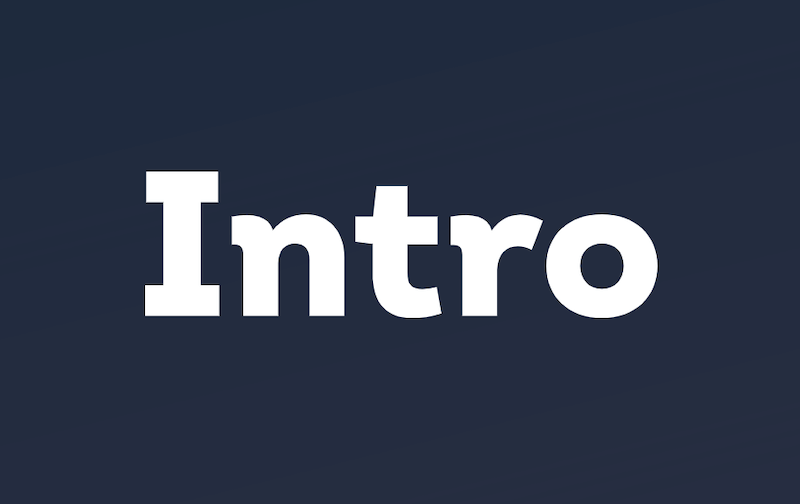 Nexa
Nexa is a great combination of old and modern design. You can use this font on banners, designs, logo, billboards and any other project. It will surely bring a great feel to your overall design.
Best of all, the font is free to use. The entire Nexa font family includes 9 weights and 36 fonts. However, all of them are not free.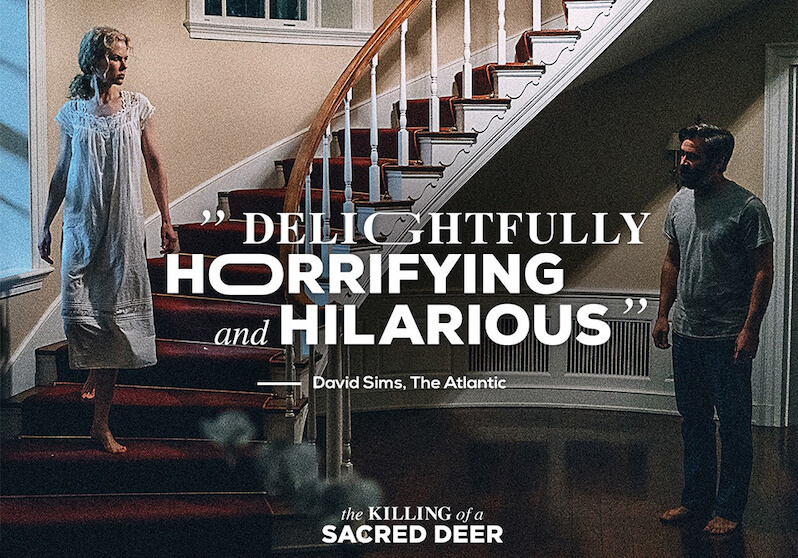 Bottomline
These are the thirty fonts that will lend your designs the vintage and classy look even in this modern day but all in their own, unique way.
So, go through all these styles and chose the one that caters best to your service. Design with delight with the help of these fonts but be cautious about the terms and license conditions.