Best Dropbox WordPress plugins that will help you to store your data and make your website safe. Cloud Storage Systems are extremely useful and necessary in today's day and age.
Dropbox is one of the most popular cloud storage systems which gets over a million user interactions on a daily basis.
Now if you are a WordPress user, Dropbox can also be helpful to you as well. Primarily, the service can help you keep a backup of your site, and have all the files accessible regardless of where you are and which machine you are using.
In this context, here we have curated a list of the best WordPress plugins to help you integrate your site with Dropbox and enhance your user experience.
So without further ado, here are the Best Dropbox WordPress Plugins:
Dropr
Droper will seamlessly integrate with your WordPress site and use it as the section media folder for your site. With this plugin, you will be able to access to add any file from the Dropbox account straight into your pages or posts.
The Droper plugin will let you use access the Dropbox account right from the WordPress editor making the entire process simple and easy.
This is a newbie-friendly WordPress plugin with a very simple and clean interface. The plugin supports all the important file types, audio, video, PDF, Excel, images and more.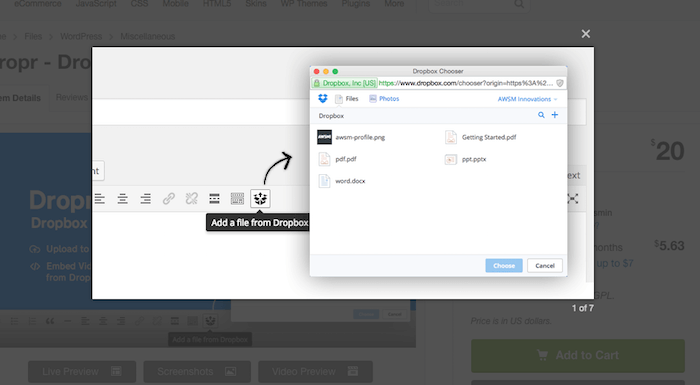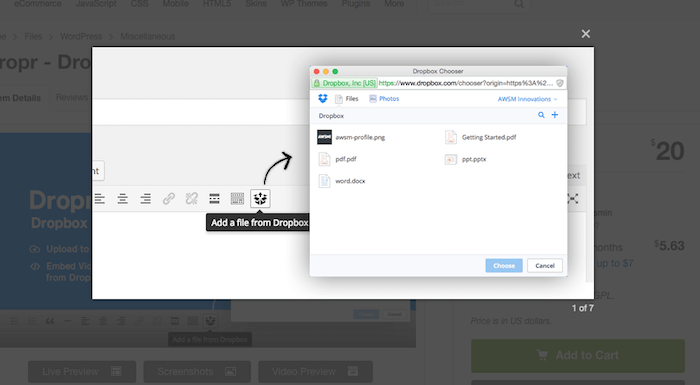 Embed Any Document Plus
A very useful plugin that allows you to display any document on your WordPress site that is hosted on DropBox.
This lets you use files from Google Docs as well as from Box.Com. Like any other popular site Slideshare.com, this plugin will help you to embed documents without any other external tool.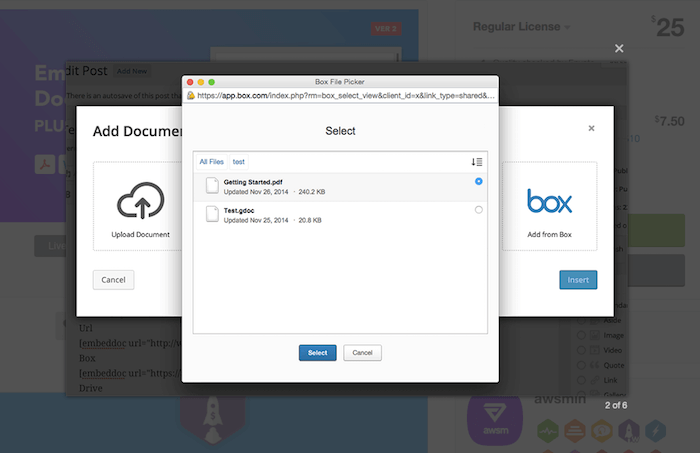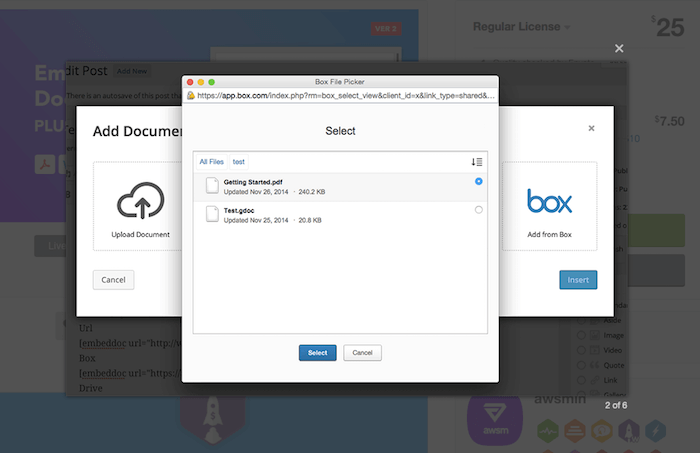 Filetrip
You can use this plugin to create custom forms and automatically upload the files attached to the forms to a number of cloud storage services such as Google Drive, Dropbox and more.
If you are managing a business using WordPress where you receive important files through the forms from the users of your site, this plugin will make sure that your assets are backed up properly and they are safe.
As this plugin works on autopilot, it will make save a lot of your daily productive time and keep your business safe.
This plugin supports almost all different types of files that you think of including videos, audios, PDFs and more.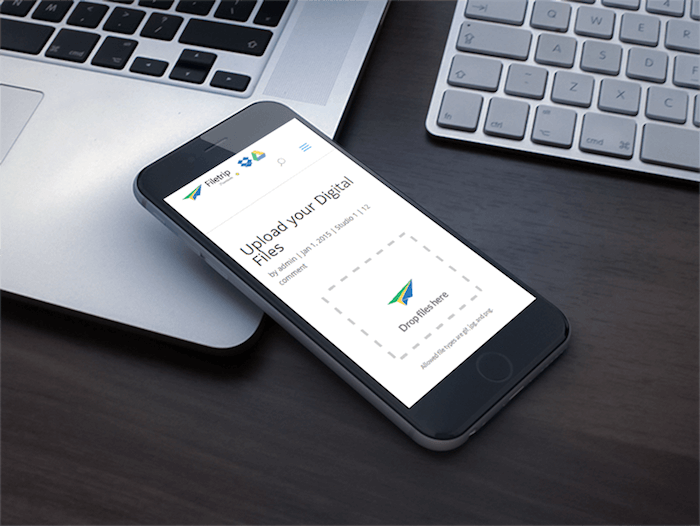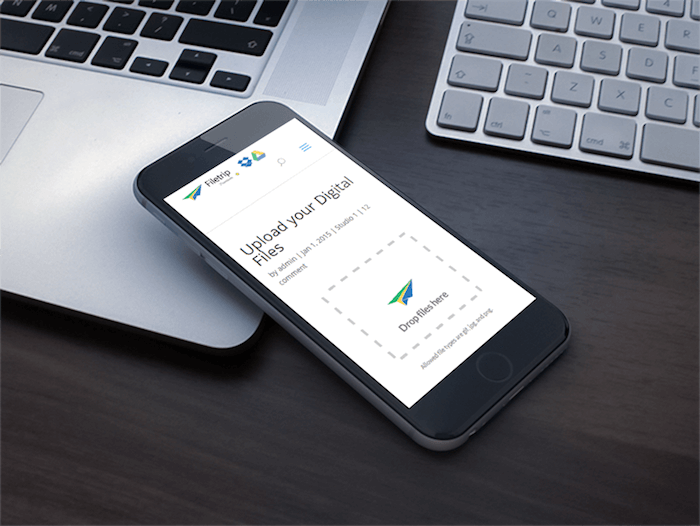 BackupBuddy
BackupBuddy is one of the most popular and reliable WordPress plugins for backing up and restoring purposes. The plugin can be programmed to automate the backup process after a certain time and can also save the backfile to any location including your Dropbox account.
So it is essentially something more than just a Dropbox plugin for WordPress.
The plugin can create backups for all your WordPress files as well as your SQL database and can also secure your site from many times of attacks.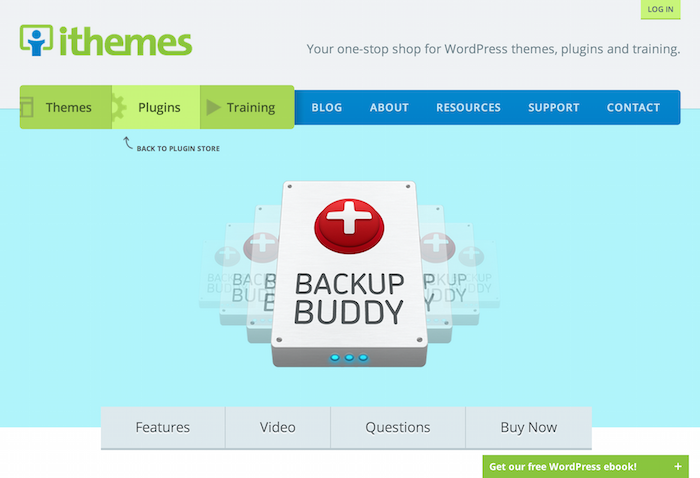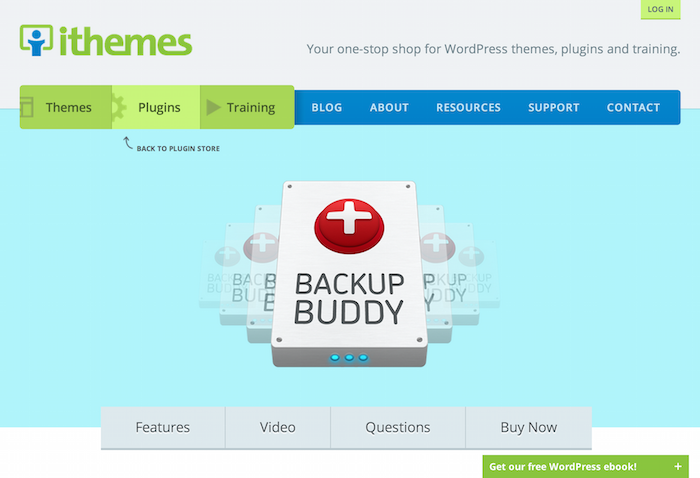 BackWPup Free
BackWPup Free is one of the popular free alternatives for Backing up your WordPress site. However, there is also a paid version of the plugin as well.
Regardless, if your basic requirement is to save your entire WordPress installation and push it into Dropbox, then the free version will suffice.
One noteworthy feature of the plugin is that it can be used to schedule the backup process so that you don't have to worry about it.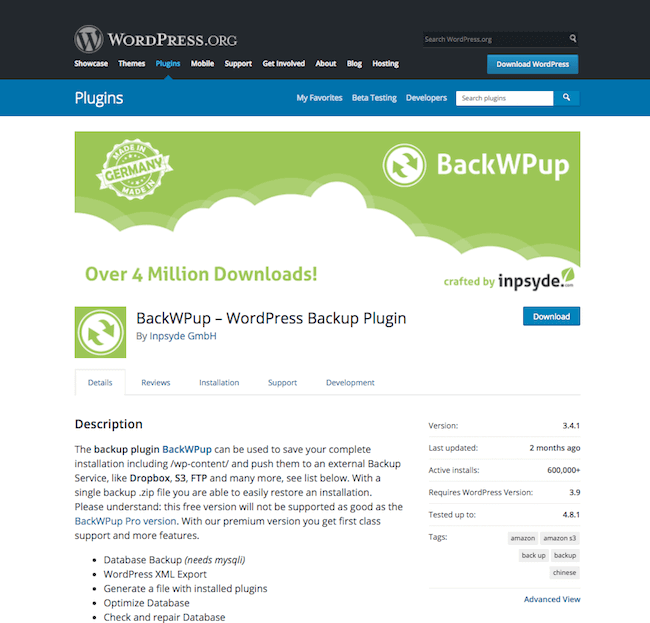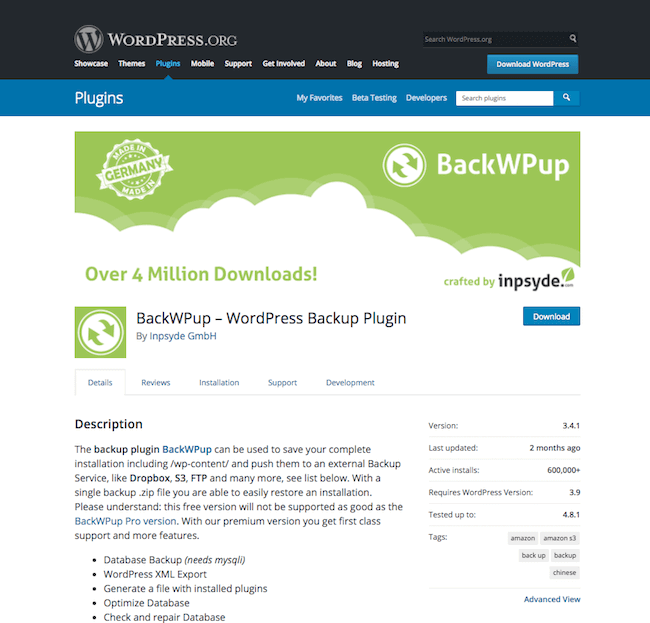 SnapShot Pro
SnapShot Pro is a premium plugin that can be used to backup your WordPress site to your Dropbox account. You can even automate the process with time intervals ranging from every 5 minutes to once every month.
Apart from Dropbox, there is also support for other popular cloud storage systems like Google Drive and Amazon S3. You can also use the one-click restoration feature to rewind your website to any point in time, thanks to all the restoration points you can save it.
Essentially, this is an ideal plugin if you own a large website with a lot of content in it.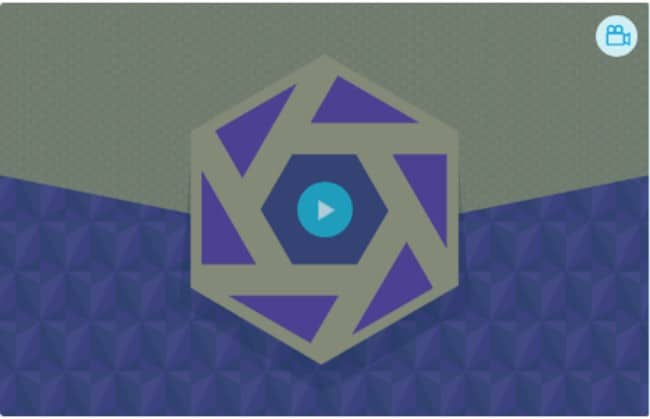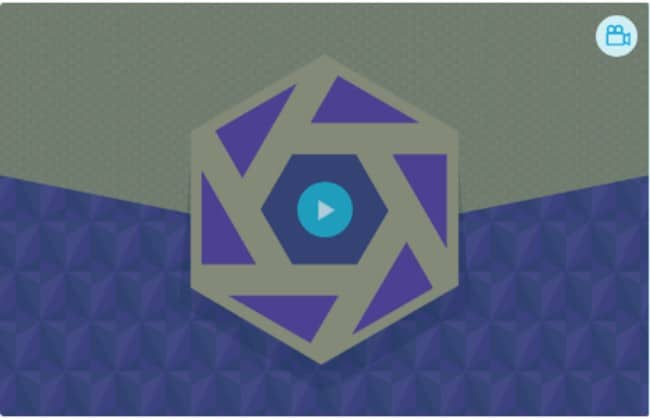 Out-Of-The-Box
Out-Of-The-Box is another paid plugin that comes with an embedded Dropbox browser. There is also an option through which you can provide your visitors with full access to your Dropbox content. This is a very good plugin for community websites.
Notable features of the plugin include a full-fledged system to let your visitors view your videos and audio files stored in your Dropbox servers. For example, to view the images, the users will get a stylish gallery with a complete built-in lightbox and lazy loading.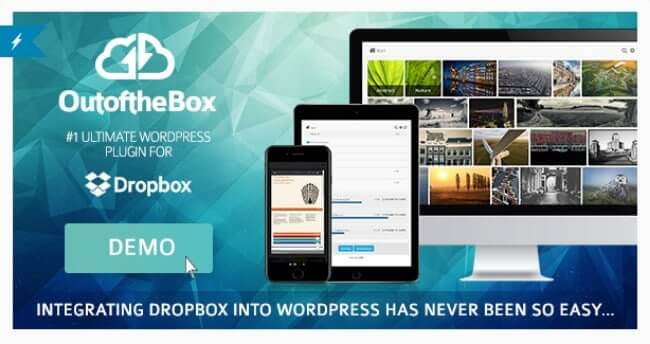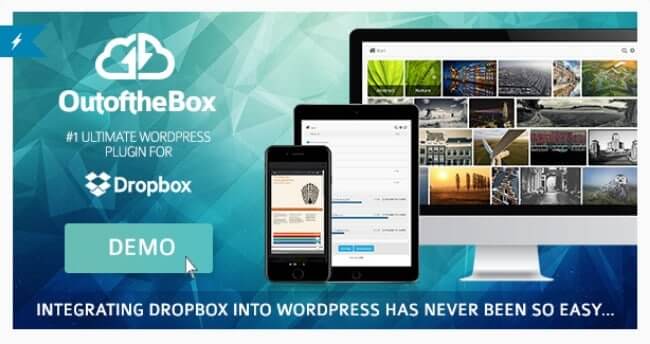 As the name suggests, this is a plugin created to share Dropbox folders. It's a very simple plugin to do this specialized task.
You can include content from any Dropbox shared folder, and have access to the sub-folder. You have the option to add a thumbnail image to make it looks better.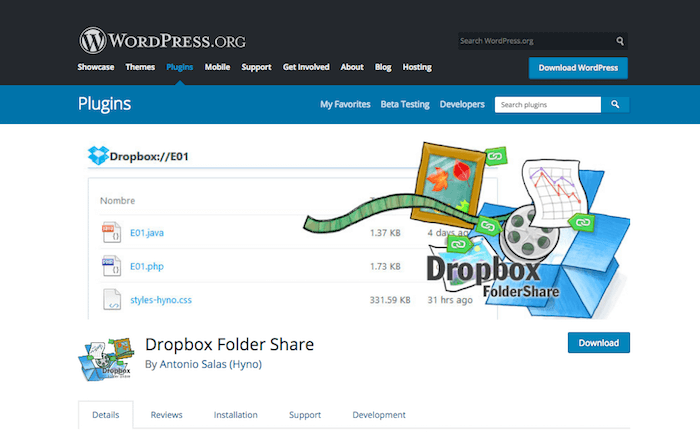 WooCommerce Dropbox
A very handy Dropbox plugin for the WooCommerce sites that will make it simple for you to serve downloadable files right from the Dropbox cloud instead of servicing them through your hosting server.
This plugin will help you to keep your site light and fast-loadng while you host hundreds or thousands of products on your site.
Simple Dropbox Upload
Simple Dropbox Upload is for you if you are not that persuaded by a plethora of complex features and just want a 'simple' means for uploading your files to your WordPress website to your Dropbox account.
The only thing that you will have to do is to authorize the plugin to have access to your Dropbox account. After that, your users will have the freedom to upload their content to your Dropbox account without any hassle.
And every time they have successfully uploaded a file, you will immediately get informed with a success message informing you about the same.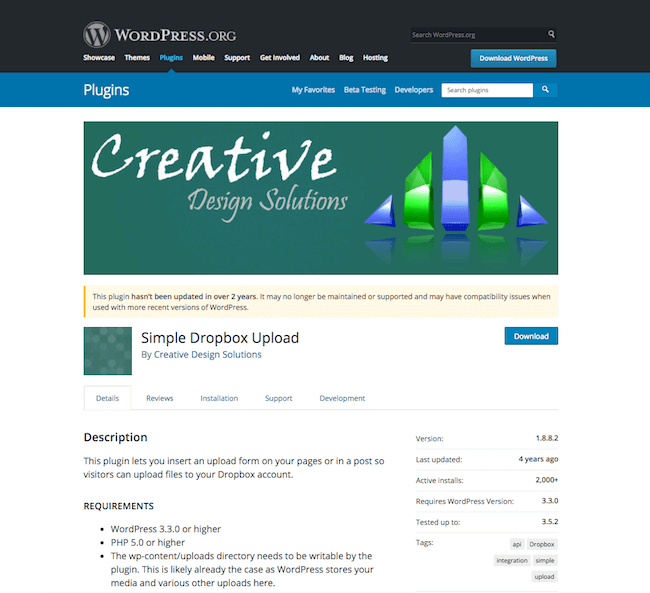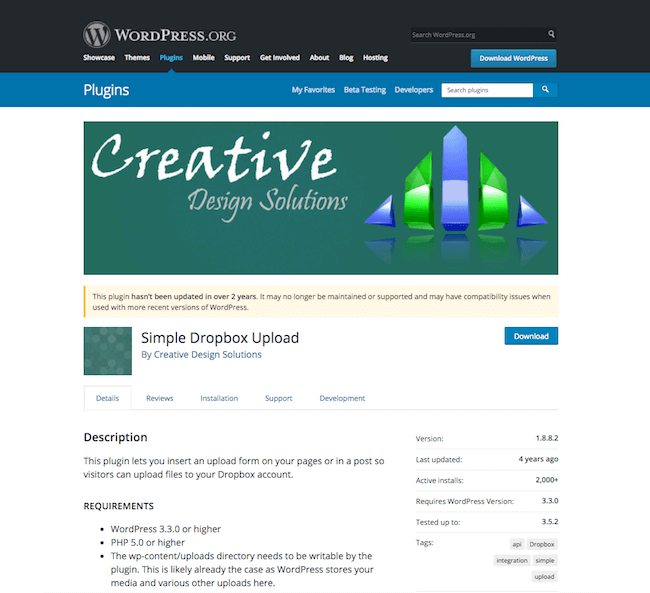 Post via Dropbox
Post via Dropbox allows you to create WordPress posts through your Dropbox account. After you have linked your Dropbox account to your WordPress website, you will have the flexibility to create and edit articles via Dropbox.
This happens as the text files, which get uploaded to your Dropbox will be fetched by the plugin as posts.
The title of the post will be similar to the title of the file, but you can customize it as per your requirement. However, the categories and tags won't be automatically set, and you will have to set them yourself.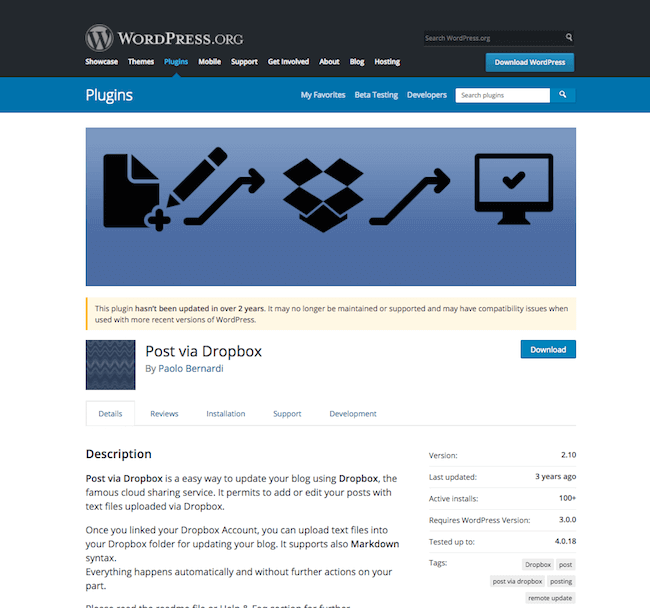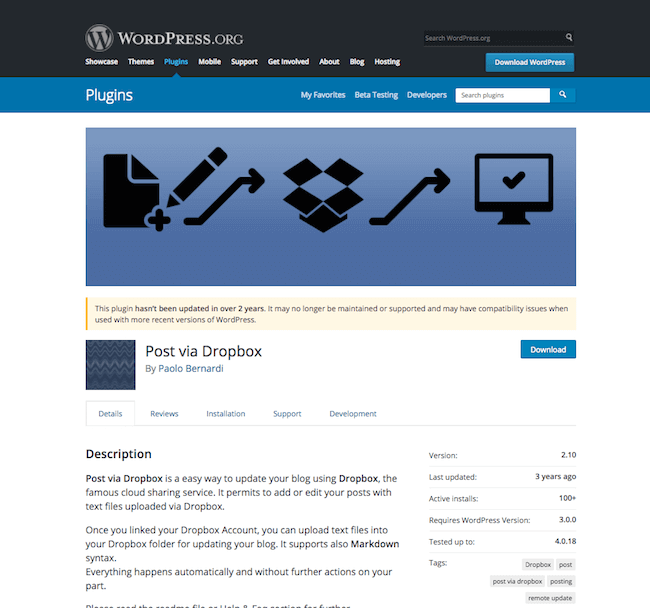 Dropbox Photo Sideloader
Dropbox Photo Sideloader is another powerful plugin that allows you the option to insert images from your Dropbox account through the WordPress media uploader.
The feature will appear in the sidebar of your media uploader where you will be prompted to connect to your Dropbox account.
Overall, if you intend to share some of your photos and files from your Dropbox account onto your WordPress site, then this is the ideal plugin to do the job.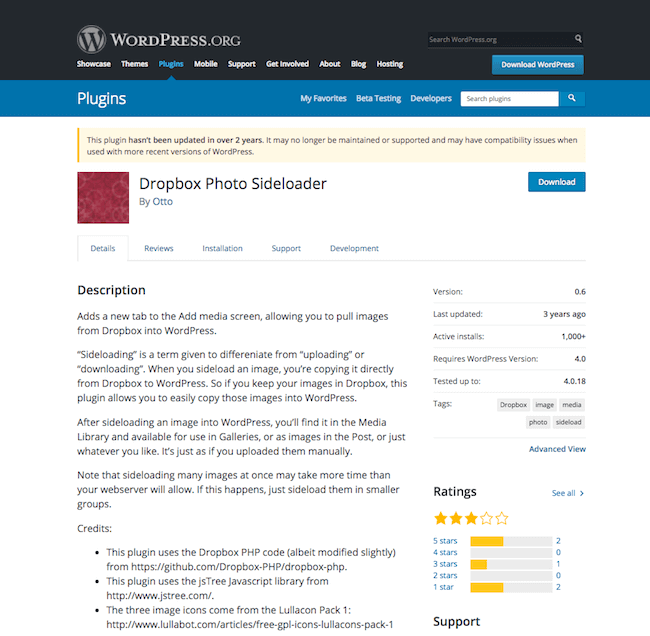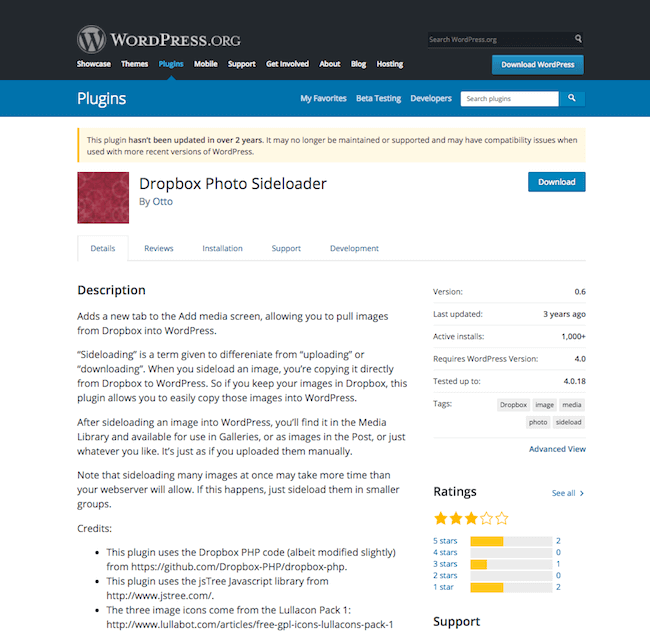 In Conclusion:
So hope you found this list to be helpful in finding the best Dropbox WordPress plugins out there. If you use any of the mentioned plugins, then do let us know about your experience using the plugin in the comments section.
Also if you are aware of any other awesome Dropbox plugins which we failed to mention, they also let us know about them too. Your contribution will help your fellow readers to get to know other awesome plugins.