If you are looking for the best mockup generator that you can use to create the mockup for your products, we have covered that in this article.
There are a number of free and premium mockup creator that you can use to expedite the process and create a stunning mockup for your new design.
Before going deep into the topic, let us first understand what is a mockup?
A mockup is the replica of a structure to any design that you wish to showcase to your clients and potential customers.
From the architects to a web designer, mockups are a very important part of any design industry. It gives complete detail of the product, the look and feel and features detail.
The mockups are very popular among the web designs and the mockup generators make it simple and easy for the designs to create the perfect prototype of their product to showcase and market it.
In this article, we will have a look at some of the best online mockup design generators and tools that will help you to create the mockup for your product easily.
Dimmy.Club
Dimmy Club is a very simple and quick tool to create beautiful mockups for your design. You can upload your image and get started.
You have the option to select the device that you want to use for the mockup template. You can work around the color combination, background, etc.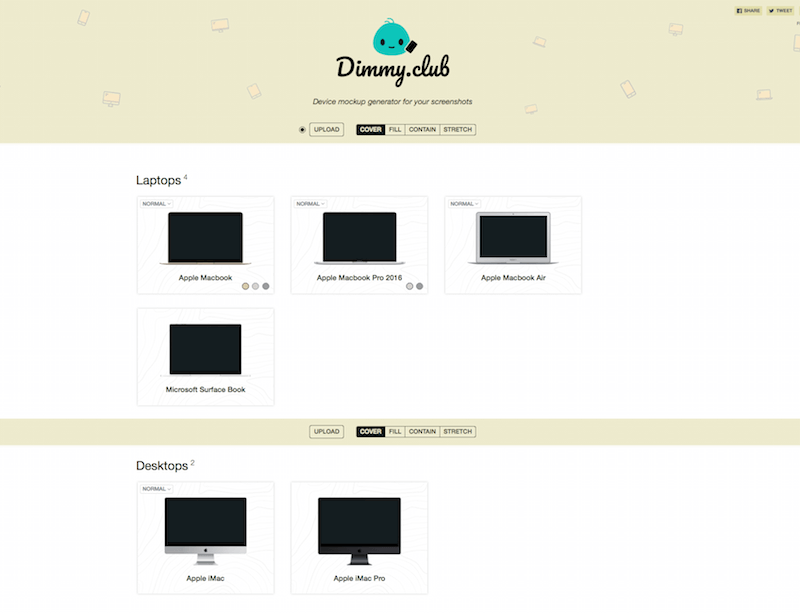 Multi-Device Website Mockup Generator
As the name suggests, this is a multi-device mockup generator that will help you to create the design for your upcoming project quickly.
You must have seen the images of themes and templates that show the design of the product in desktop, iPad, mobile device to display the responsiveness and how it looks on different screen sizes, you can use this tool to create a similar image for your product.
The tool is extremely easy to use, all you have to do is to place the URL of the product demo page and that's it. The system will create the images automatically.
For example, we just entered the UTL of Begindot.com and you can check the image below. It has created the mockup of Begindot to display how it looks on different devices.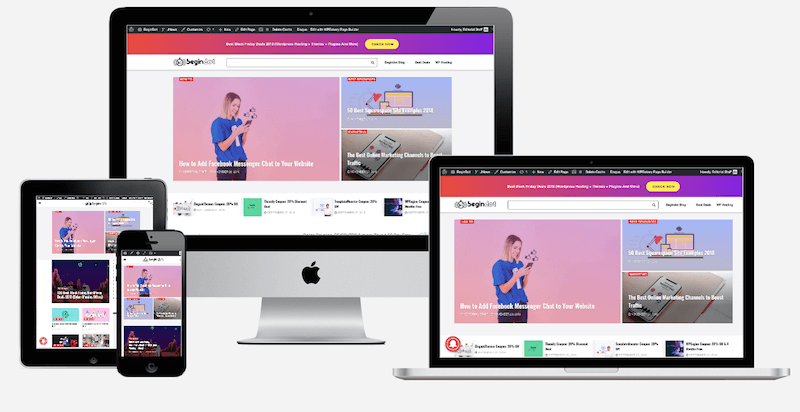 PlaceIt
PlaceIt is a tool by the Envato marketplace, the biggest marketplace for creative designs, themes, and templates. You can use this tool to create your product mockup.
You will find tons of mockup design here that you can use to create your own. Not only for a digital product, but you can create any kind of mockup on PlaceIt.
You will get access to over 19k smart design templates that you can use on your site. You have over 2000 logo design templates to use on your design.
This is a paid service, you will get unlimited access just for $29.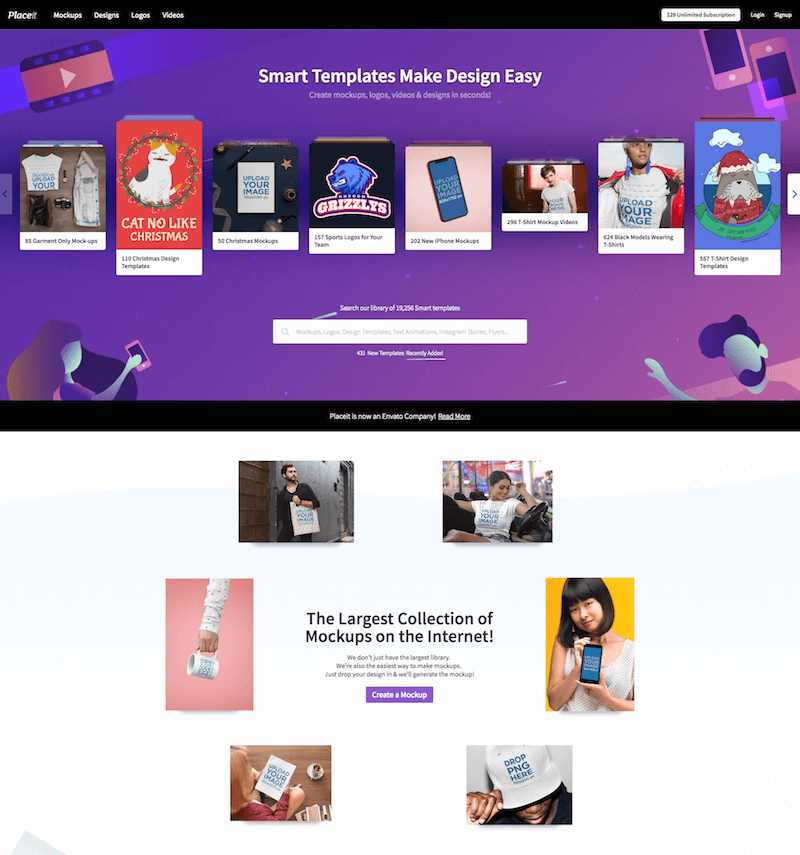 Smartmockups
One of the biggest and popular places to create stunning mockups, the Smartmockups platform offers you tons of options to create the perfect mockup design for your product.
This is a great source for the designers as well as non-designers who needs to create some design. Not only a digital product, but you can use Smartmockups to create a large number of different mockups.
The Smartmockups offers you the option to create a design in various devices such as smartphones, laptop, desktop etc.
You can also use this site to create greeting card design, business cards, mugs, cups and a number of other mockup designs.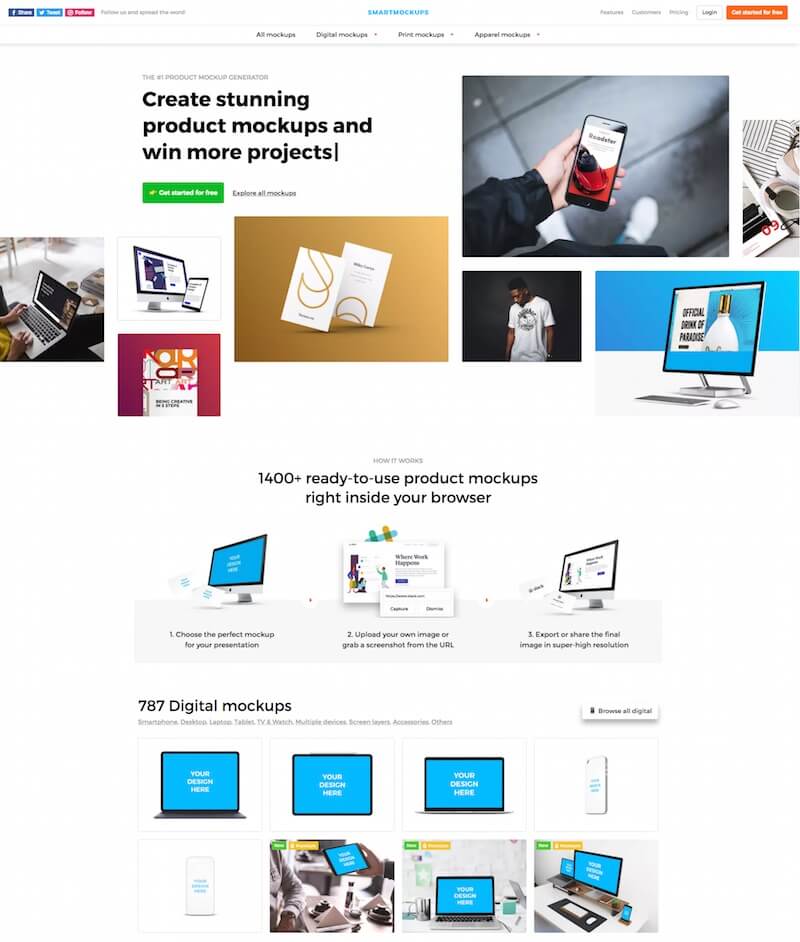 mockDrop
MockDrop is a free service to create your mockups. You have the option to create a mockup for various devices such as Smartphone, Laptop, Desktop, Tablet, TV etc.
The site is easy to use, just select the device option to create your design, upload your image and done.
DaVinci App
DaVinci App is another comprehensive solution to create beautiful mockups. You can select from a number of ready design templates that you use to create a stunning screenshot of your app.
This mockup designer is custom created for app designers. You can play around with the color combination of your, fine-tune the design of the phone screenshots, add text to make your mockup perfect.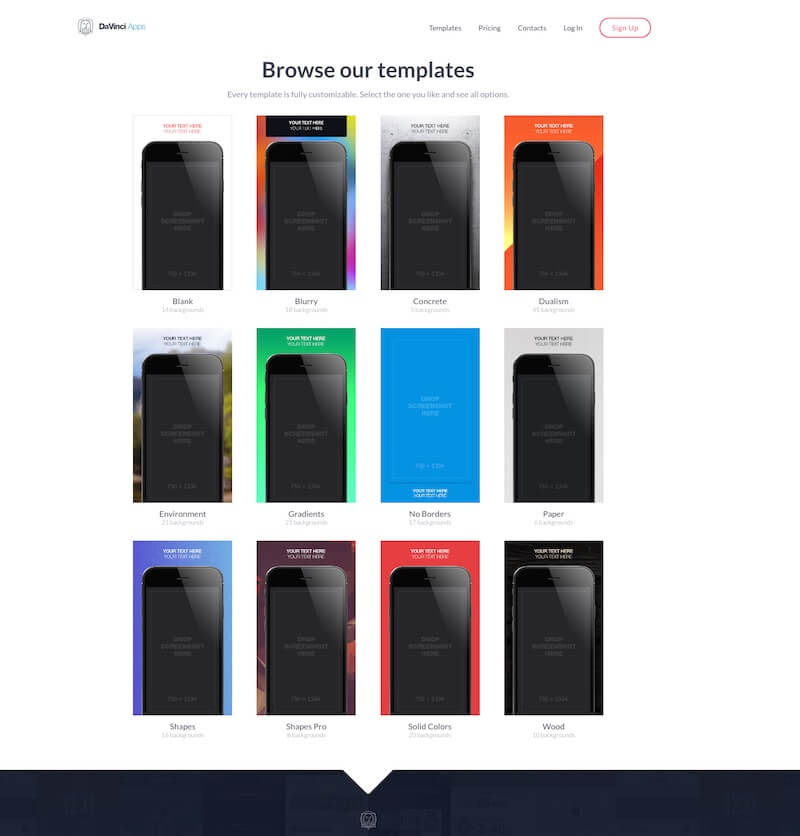 Moqups
One of the best tools in the list, Moqups is a team collaboration tool that you can work on as a team from different parts of the world.
The tool offers you a great interface to design your creative project. You have a range of images to use on, you can import an image from your computer and app quickly, you have a huge set of icons to use, tons of text and font options to design your mockup.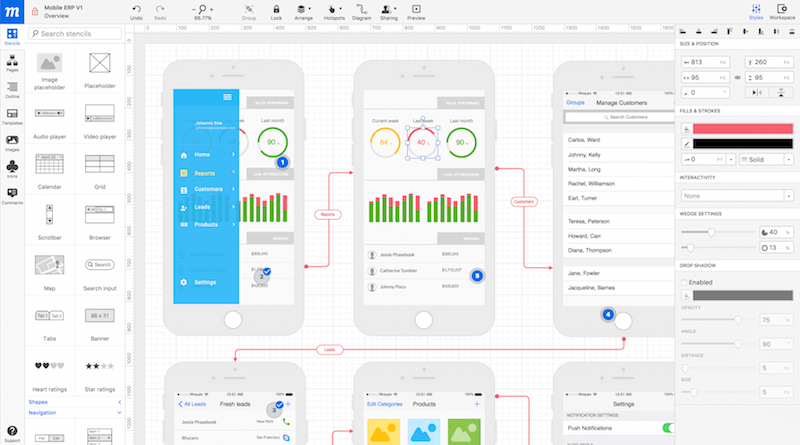 Book Cover Mockup
If you are dealing with books and wish to create beautiful mockups for your upcoming books, here is a book mockup generator with amazing smart objects.
eBooks are top of the top-selling products on the internet. This package will help you make your eBooks look stunning with color options, shadows, and effects.
Restaurant Menu Mockup
We have already listed a complete list of restaurant menu mockup templates that you can refer to get more options.
This is a top-quality restaurant menu mockup generator with 4 different PSD mockup files, smart objects, well-organized layers, vintage style menu designs and more.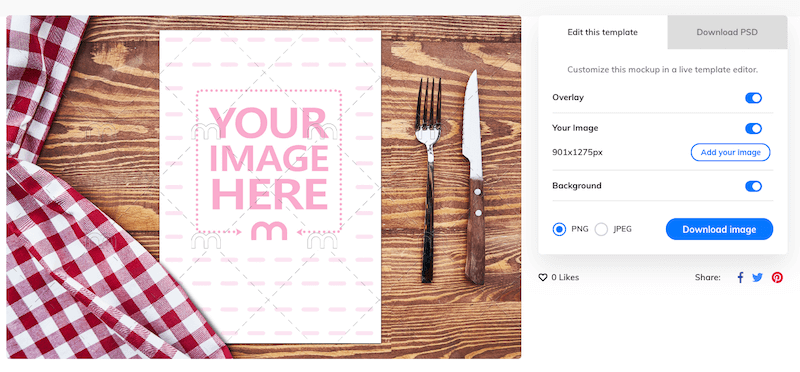 Hero Stationery Mockup Creator
This is a big pack of over 150 different mockup elements that you can use to create a very professional looking mockup for your product.
It offers you perfectly organized layers, beautiful design elements, PSD files and more.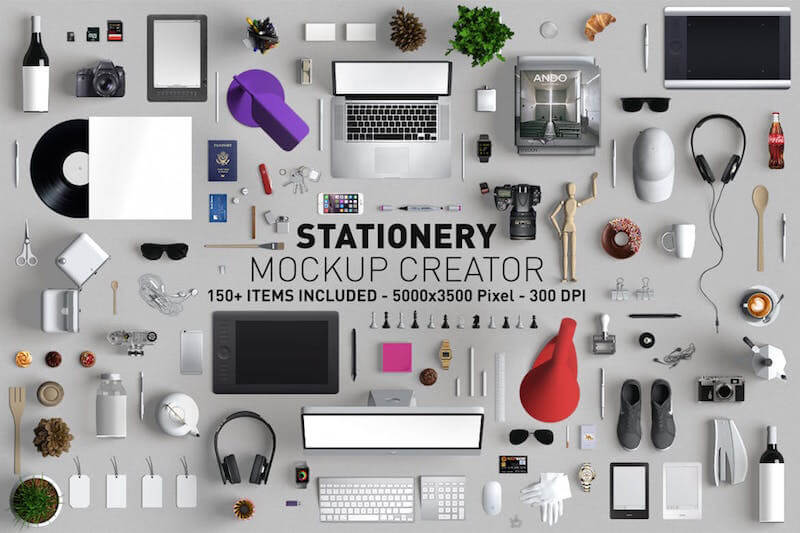 Mock Up Generator Pack
Another comprehensive mockup generator pack from Envato Elements. This pack comes with over 35 different elements that you can use to create your mockups.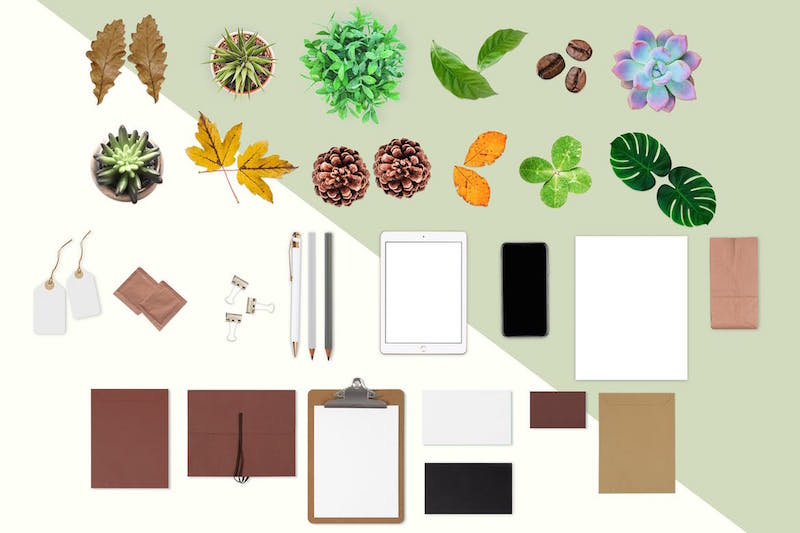 Mediamodifier
Mediamodifier is a great resource for developers. It offers you a robust design tool that you can use to create your unique custom graphic design, videos, logo designs, cards and more.
The platform already offers you hundreds of design templates to choose from, you can select any of the ready design template and make it unique.
You can use the Mediamodifier tool for creating your social media posts as well. It readily offers you the unique design templates for Facebook, Twitter, Instagram, Pinterest and other social media channels.
While you can use the tool for free, it will have the watermark in the designs. The premium plan starts at $9 per month.
FAQs About Mockup Generator
01. What is Mockup?
A mockup is a complete model or prototype os a design that gives a complete idea about the product.
02. Who Uses a Mockup?
Mockups are very popular among web designers, graphic designers. There are a number of large sites that offer mockups for different creatives.
03. How to Create Mockup?
You can hire a designer to create a mockup or if you are good with tools like Photoshop, you can easily create any kind of mockup.
04. Which One is Best Mockup Generator?
We have listed a number of mockup generators in this article, you can use any of the tools to generate your mockup.
Final Word
The above-mentioned tools are some of the best mockup designing tools that you can use to create beautiful mockups for your project quickly.
Most of these tools are free to use.