A collection of best app showcase WordPress themes that will help you to create a stunning landing page for your mobile app.
Mobile apps have revolutionized the world, giving a fillip to developers to come out with unique and profitable apps.
There are app developers making thousands of dollars every month and if you are good in app development, you can make a good amount of money too.
Along with creating a useful app, it is important to create a great landing page to market the app so that you can bring in a good amount of potential customers for your app.
The only problem is no discerning user laps up the new mobile app and downloads it from the app store or play store without familiarizing himself with the product.
If you are a mobile app developer and wondering how to showcase your product, simply opt for these themes that have been specially designed for your app's needs. We give the best mobile app themes to choose from, for your business.
We have included a number of amazing multi-concept WordPress themes in this collection that offers you app showcase design along with many other possibilities.
We give the best mobile app themes to choose from, for your business.
Best App Themes And Templates
---
Divi Theme
Divi is an extremely powerful and highly secured WordPress theme. It is one of the most widely used multipurpose WordPress themes in the market.
You can create any kind of website with this amazing theme. Divi theme comes with a number of great-looking demo templates that you can use to create your site.
If you don't want to use the ready templates you can use the amazing Divi Builder to create your own custom design without writing a single line of code.
The Divi Builder plugin is the core of the Divi theme and everything in the theme revolves around the power of Divi Builder.
You can easily create any kind of custom design for your site with the Divi Builder. It is a front-end website builder making it super simple and fun for the users to create an amazing layout with ease.
You don't have to be a WordPress developer to know to code in order to make the best use of Divi Theme. If you need help the Elegant Themes team will support you. Also, as it is a very popular theme; there are tons of tutorials available.
Divi Theme offers you an amazing rich landing page design that you can use to create your app showcase site. You can also import any layout for your site from the Divi community which is another powerhouse to make your life easier.
The Divi Builder plugin comes with a big list of modules that you can use to create your custom page and once you create a great-looking design you have the option to save it in the library for future use so that you save a lot of your site.
Another best part is that you get access to some amazing products like the Bloom plugin, the Monarch Social Sharing plugin, and over 85 other themes when you purchase this one theme.
Don't miss an additional 10% discount on the Divi Theme.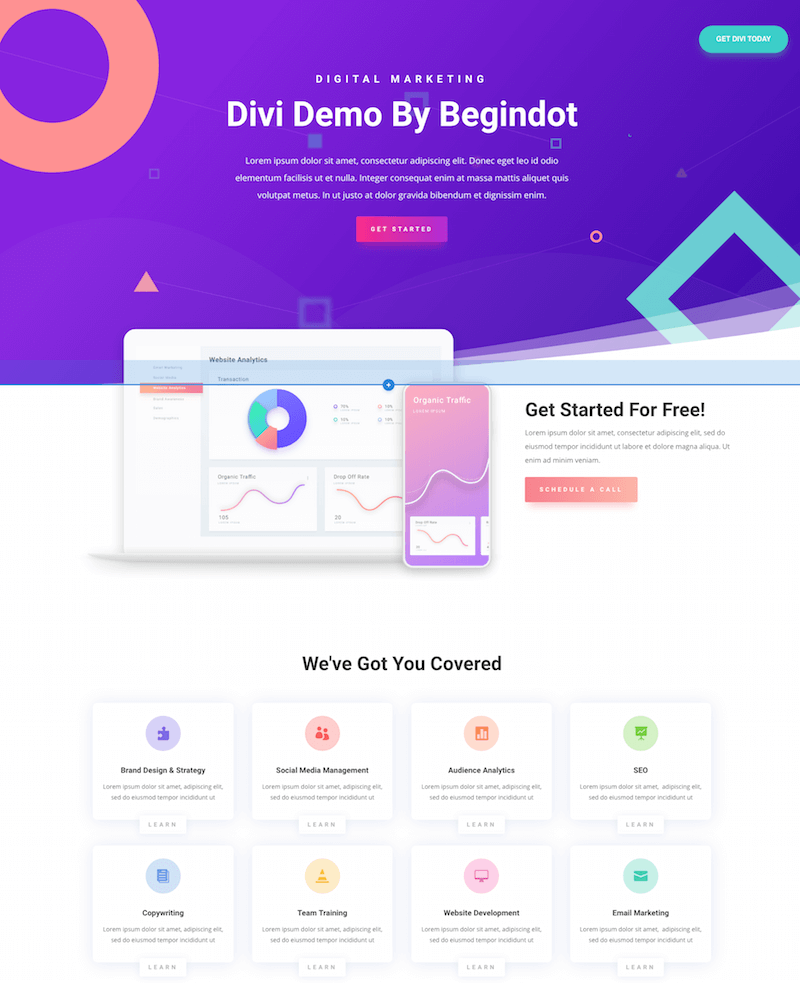 Intact
Intact is a beautiful multipurpose WordPress theme with tons of features and options. This theme offers you 12 ready-to-be-used demo design templates to choose from and all of the themes look stunning.
You have a custom-created demo template for the app showcase sites with amazing looks. The design is slick and attractive and offers you all the options to showcase your app in the most elegant way.
The theme comes with the one-click demo import option so that you can get started on your site quickly.
The theme offers you a number of premium plugins for free, plugins such as Visual Composer, Slider Revolution, Templatera for Visual Composer etc.
The theme comes with a very easy-to-use theme options panel where you can manage all the settings for your site easily.


Massive Dynamic
Massive Dynamic is one of the best multipurpose WordPress themes available on the market. The theme is loaded with amazing features an option that will help you to create a successful site.
Once you buy this theme you get access to over 60 different ready-to-be-used website templates to choose from, each of these demo templates is created for a different niche site and the app showcase niche is one of them.
The Massive Dynamic theme offers you a stunning ready to be used app showcase website template. You just have to import the template and get started on your site.
This theme is loaded with over 400 amazing page design options and plenty of styling elements making it one of the top choices. In fact, the possibilities are unlimited with the Massive Dynamic theme.
You get amazing premium plugins for free with the theme such as the Visual Composer drag-and-drop builder, Slider Revolution, Master Slider, Go Pricing and others.
Massive Dynamic is a very quick, SEO-friendly design and it will surely bring some positive changes to your site.
Unlimited layout options, multiple grids, drag-and-drop header and footer builder, float animation which is the latest trend, parallax option and a lot more.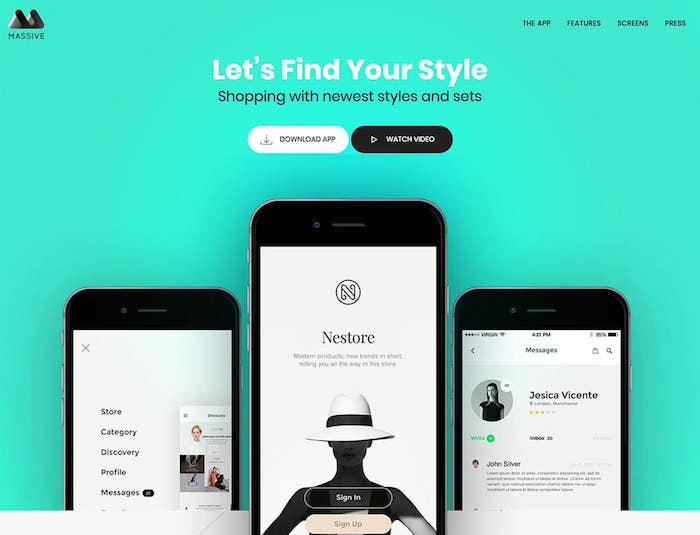 Mobile Apps With Ionic and Firebase
Ionic is an iconic mobile app in the sense that it is a framework for building cross-platform mobile apps with HTML, CSS, and JavaScript. It comes with numerous mobile-optimized UI components.
Angular JS, over which Ionic is built, ensures powerful templating and an easy 2-way data binding.
What's more, Firebase nicely complements Ionic. While Ionic builds the front-end, Firebase powers the backend.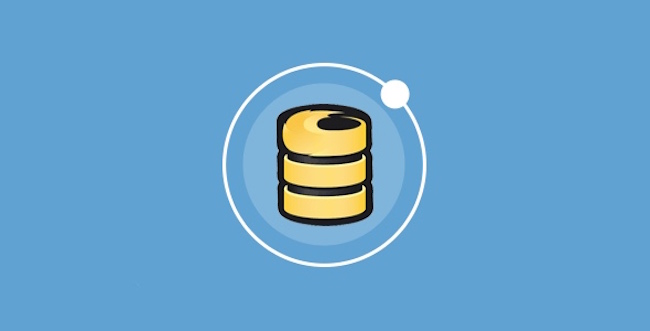 Lexi Mobile App HTML
This HTML template is modern, simple and responsive and perfectly showcases your mobile or web application. Its overall aesthetic looks to attract users to the functionality and features of your applications.
The template offers light and dark PSDs, responsive design and animations. Based on Bootstarp3, it is easy to customize.
It has impressive Awesome Icon Font. It costs $14.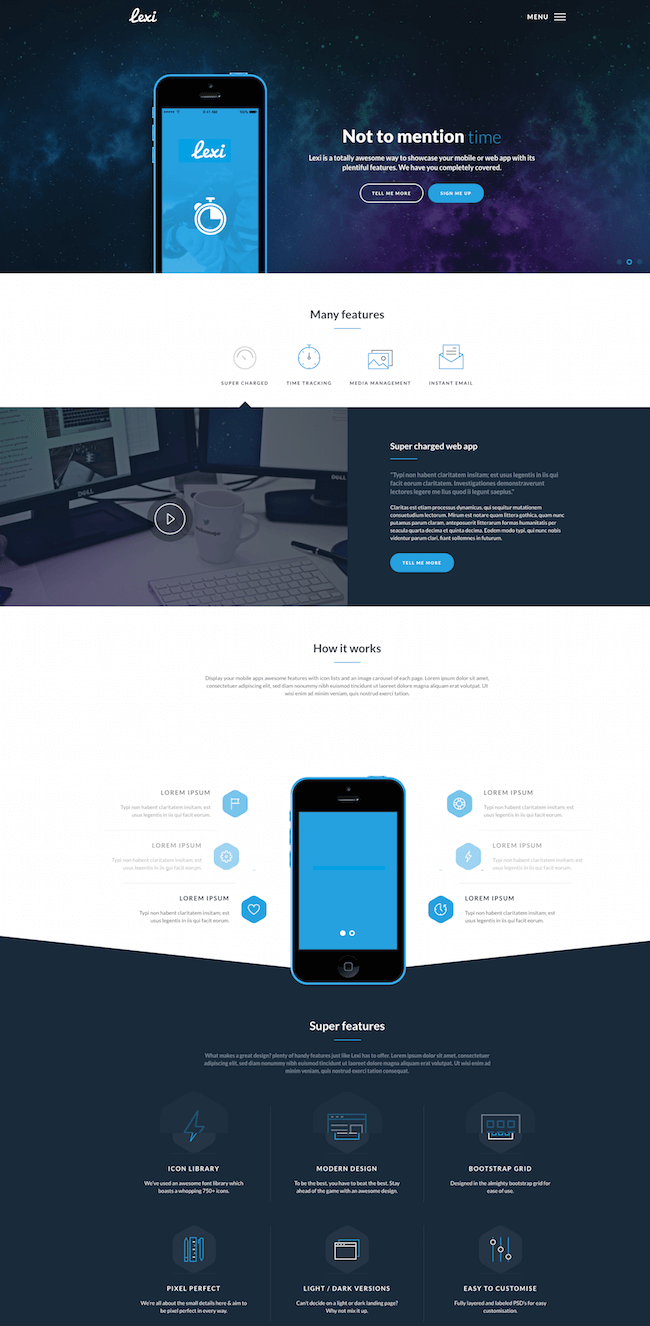 Fusion – Mobile App Landing WordPress Theme
Fusion offers no confusion! This is because this WordPress app landing page and portfolio theme are superbly crafted to fulfill the needs of mob app developers, creative design agencies, and similar businesses.
A lot of thought and effort has gone into this theme, and it shows. It has clean typography, and elegant design and it effectively manages the whitespace. It is designed to showcase app or product with two easy-to-address home pages.
This $49 theme has been inspired by the work of top authors and agencies.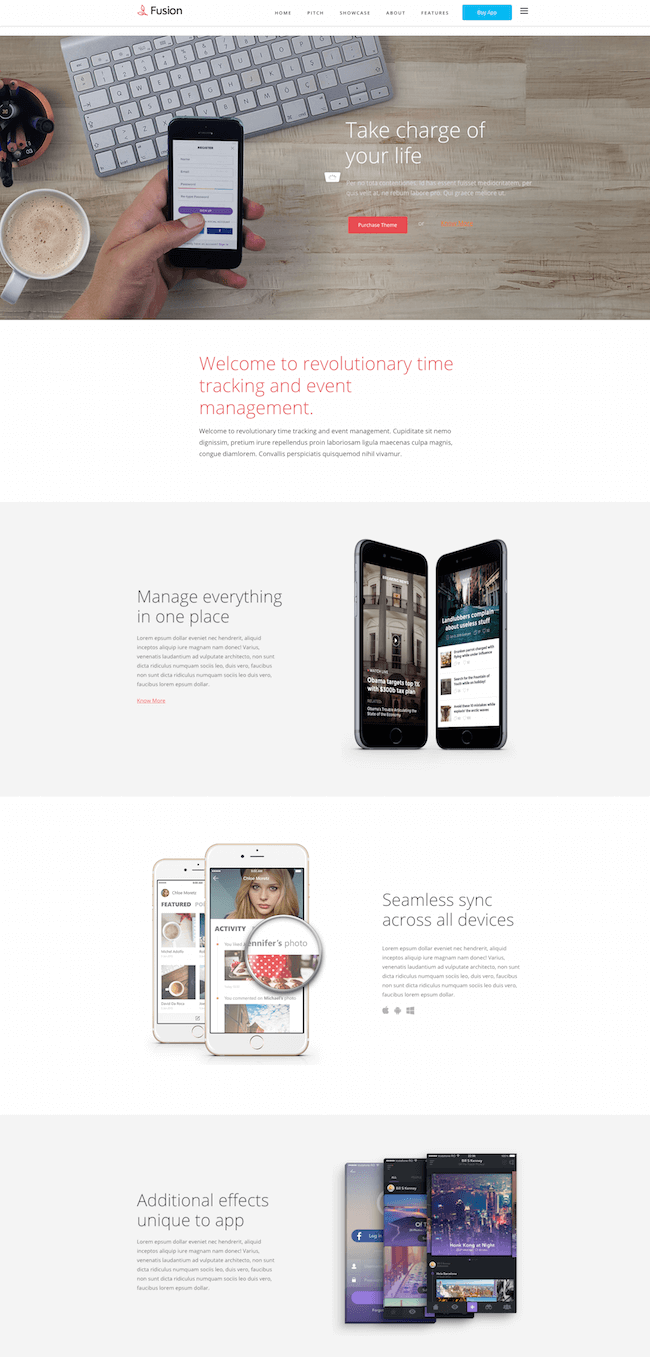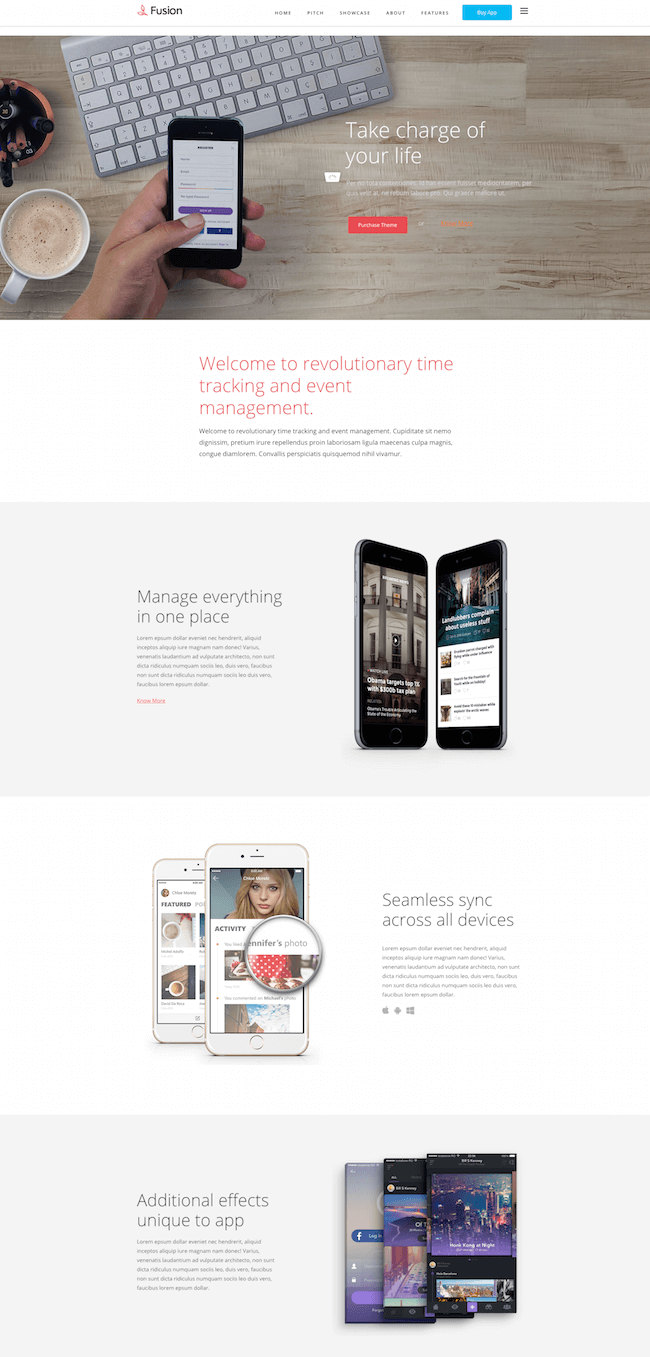 Appdev – Mobile App Showcase WordPress Theme
Appdev, built atop a clean, modular framework, is a perfect one-page theme for mobile app developers. It offers multiple features that provide an ideal platform for iPhone, iPad and Android apps.
This theme is the result of thorough research on the actual requirements of app developers. Although a one-page site, this can be used to power a multipage site just as easily. It costs $49.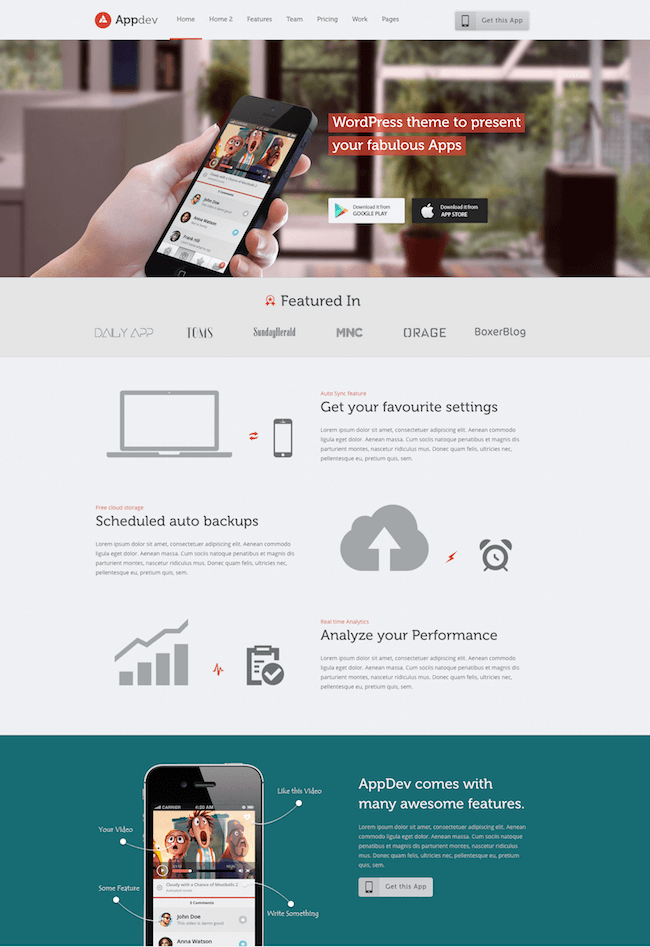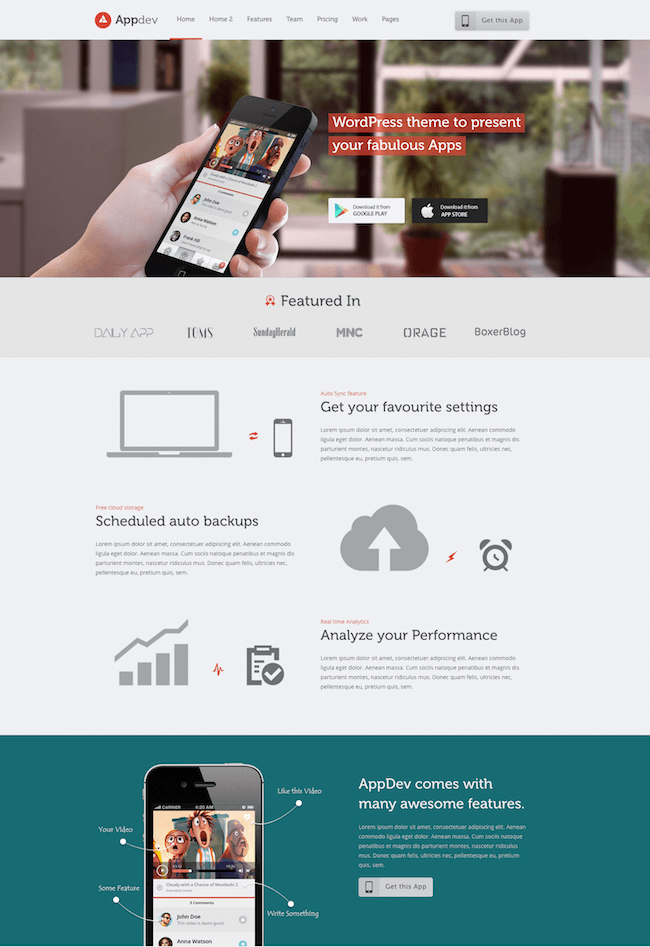 Lexi – Mobile App WordPress Theme
Lexi offers an impressive way to showcase your mobile or web application. It is a modern, simple and responsive WordPress theme that is visually appealing and tempts the users to explore the functionality features of the app.
It has Unison page builder, light and dark color schemes, page-loading animation, and much more. It offers Google web fonts, social icon fonts, and line icon fonts. Its two blog landing page designs are most impressive and alluring. The theme sells for $44.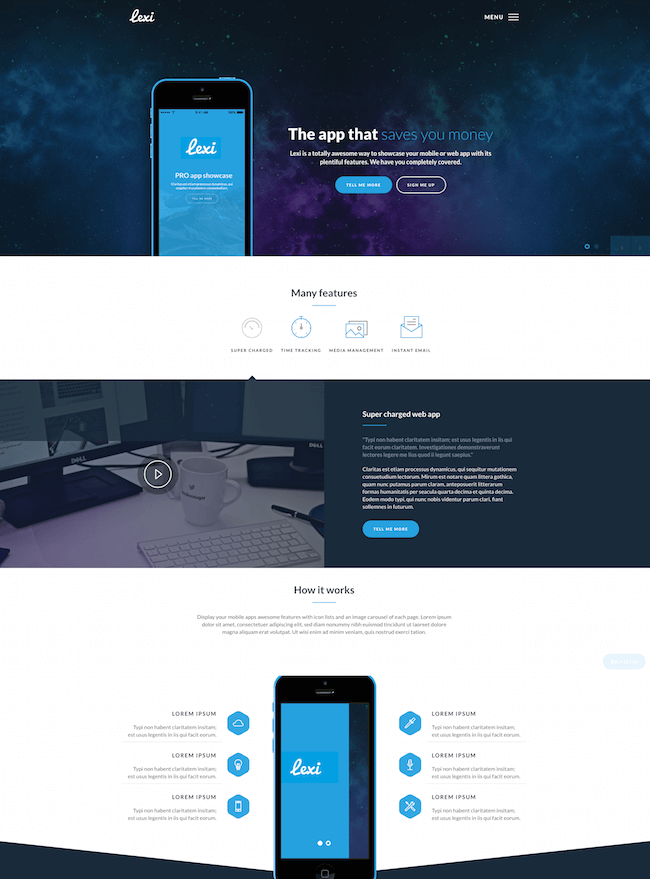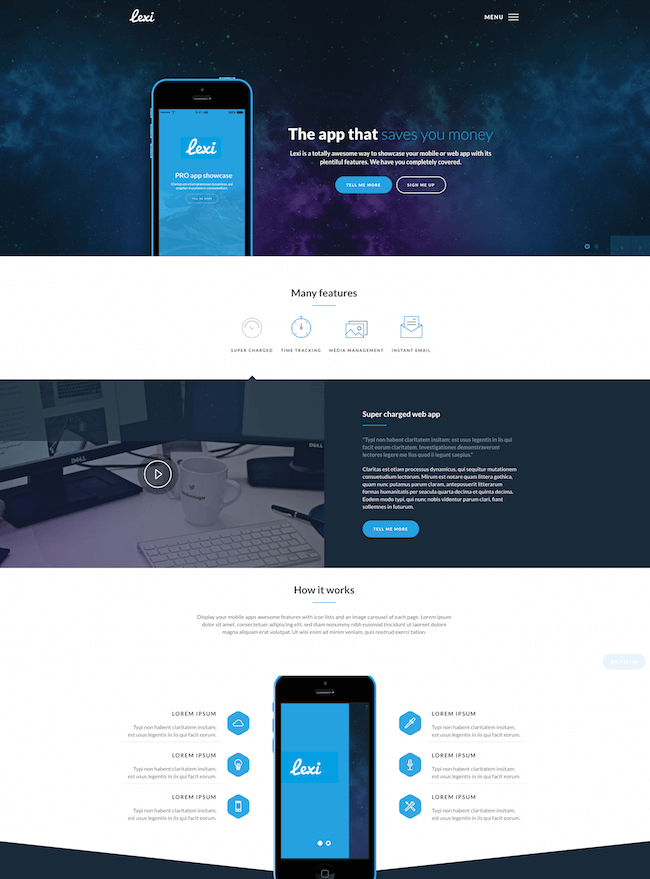 Rocket
Rocket is a great-looking Bootstrap Framework taste HTML landing page template that you can use to create your app showcase website.
The template comes with the best design components to help you create the perfect website for your business.
It is a  highly customizable template and it comes with a blog section so that you can create fresh content related to your app to have the SEO benefits.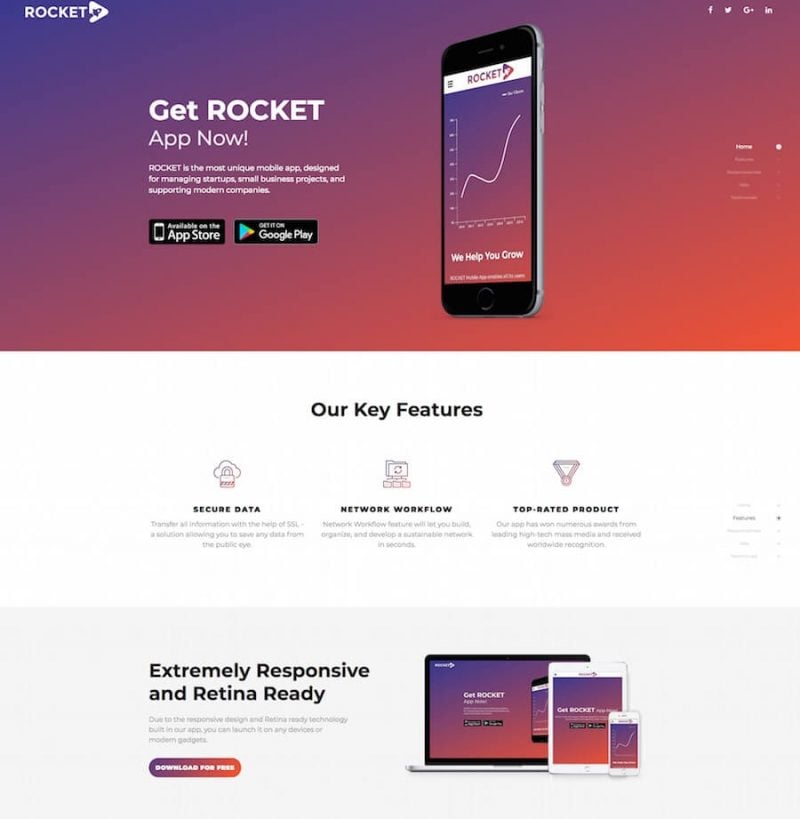 James – Material Design Mobile App Landing Page
One of the best ways to present your app is through James, so claim the developers. And they are not wrong. This theme certainly appeals to visitors, who in no time become avid users.
It offers six homepage variants, 18 predefined colors, light, and dark layout and over 1500 icons. It is responsive and HiDpi ready and includes all mockups. It is easy to customize and uses a clean code. James sells for $14.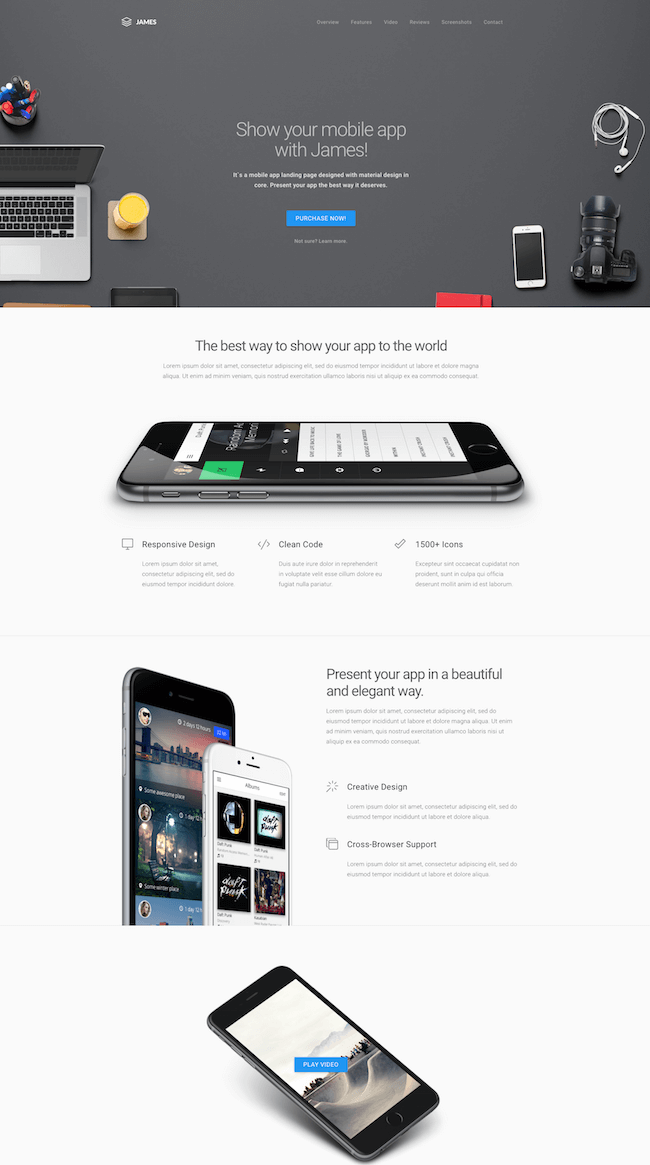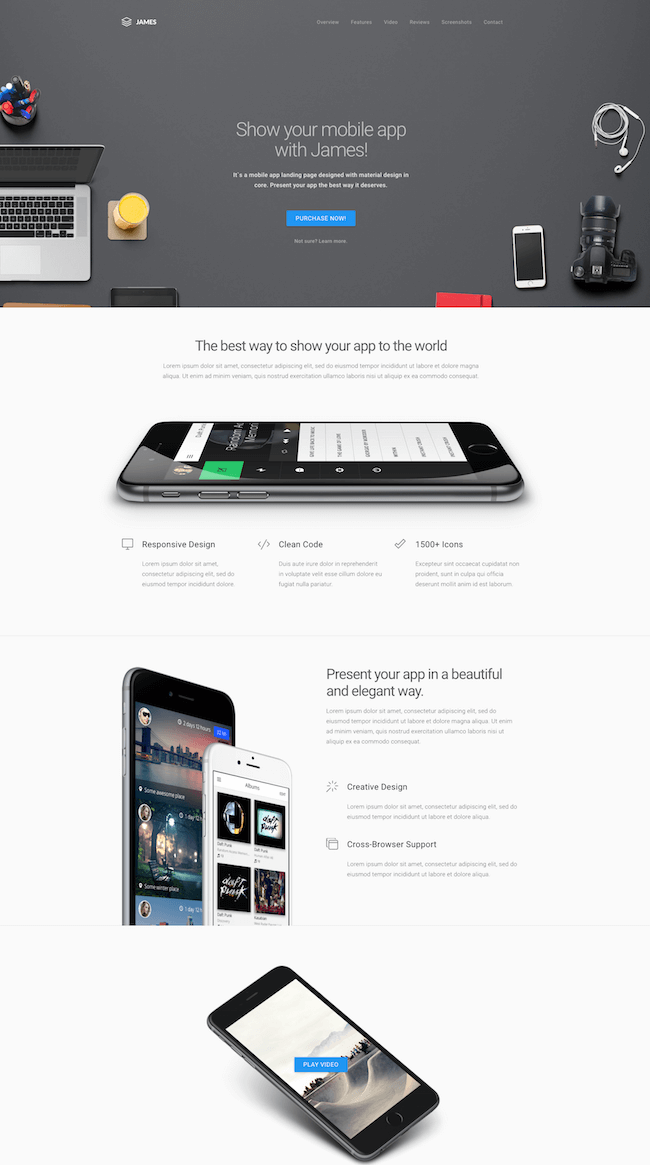 Jhilex – Mobile & App HTML Template
This versatile template will help you create a mobile website, a mobile web app or a native app of the best kind since it uses Framework7 that provides you an opportunity to create iOS and Android apps with HTML, CSS, and JavaScript that is user-friendly and is easily customizable and clear.
Its features include unique navigation and design, Font Awesome Icon, Google Web Font, full width & box layout and much more. It costs $14.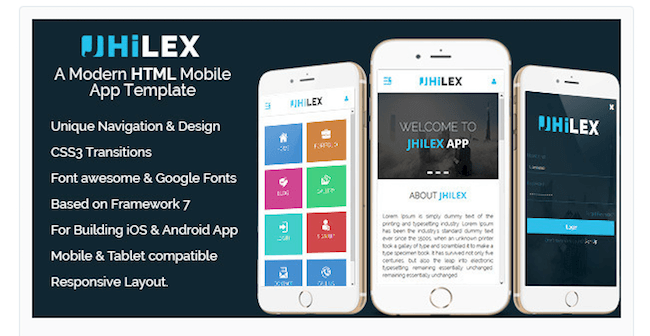 Snapview – Mobile App Landing Template
Snapview, based on Mobile App Landing Page HTML Template, displays an awesome design. It has offered Click-Edit facility and uses Google fonts and Awesome Icon Font. Its flat design imparts a unique look to your product. The template sells for $14.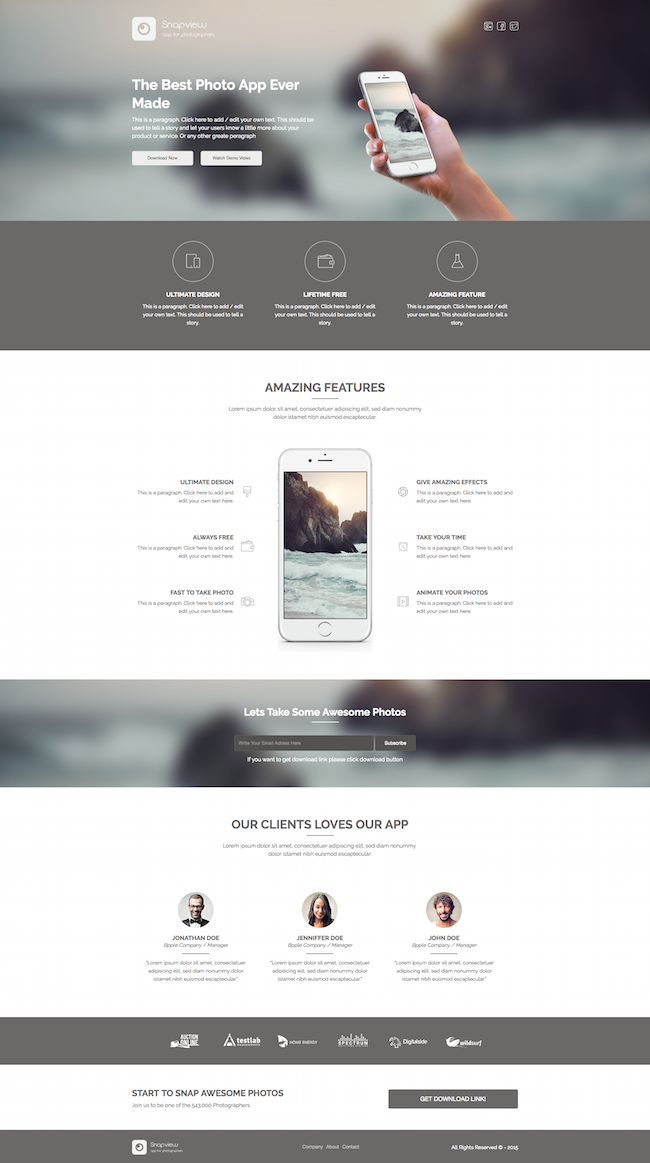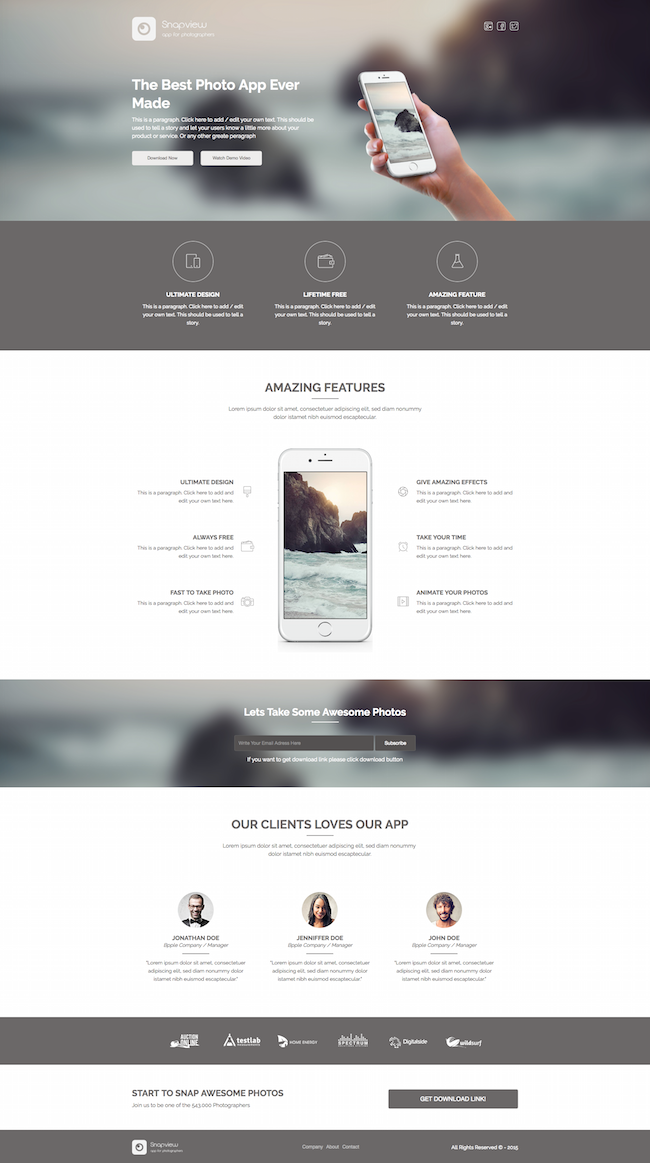 eStartup
eStartup beautiful-looking app showcases bootstrap templates that come with all the sections required to showcase your mobile app or software in the most elegant way.
It is a clean and lightweight template to make your app landing page load quickly. The template is fully responsive and works perfectly on every device.
You will love the minimal design of this template which will bring in a very professional look to your website.
The template has all the important sections like the app screenshots, the team, image gallery, best features section, and the pricing table and the best part is that you can download this template free of cost.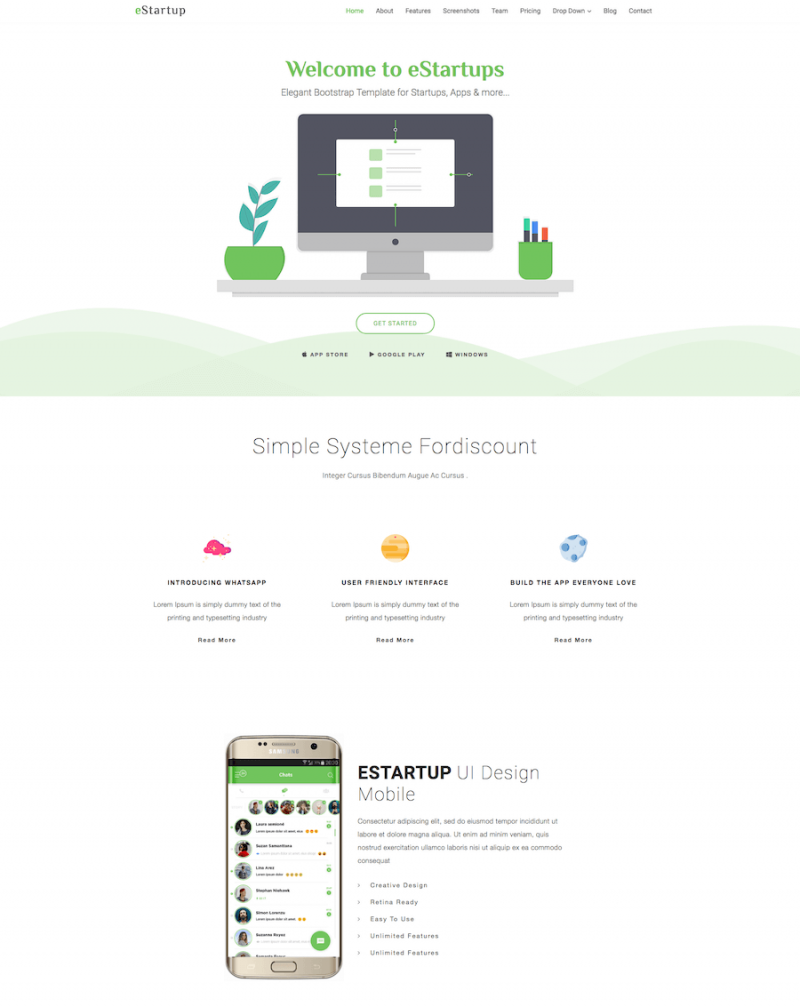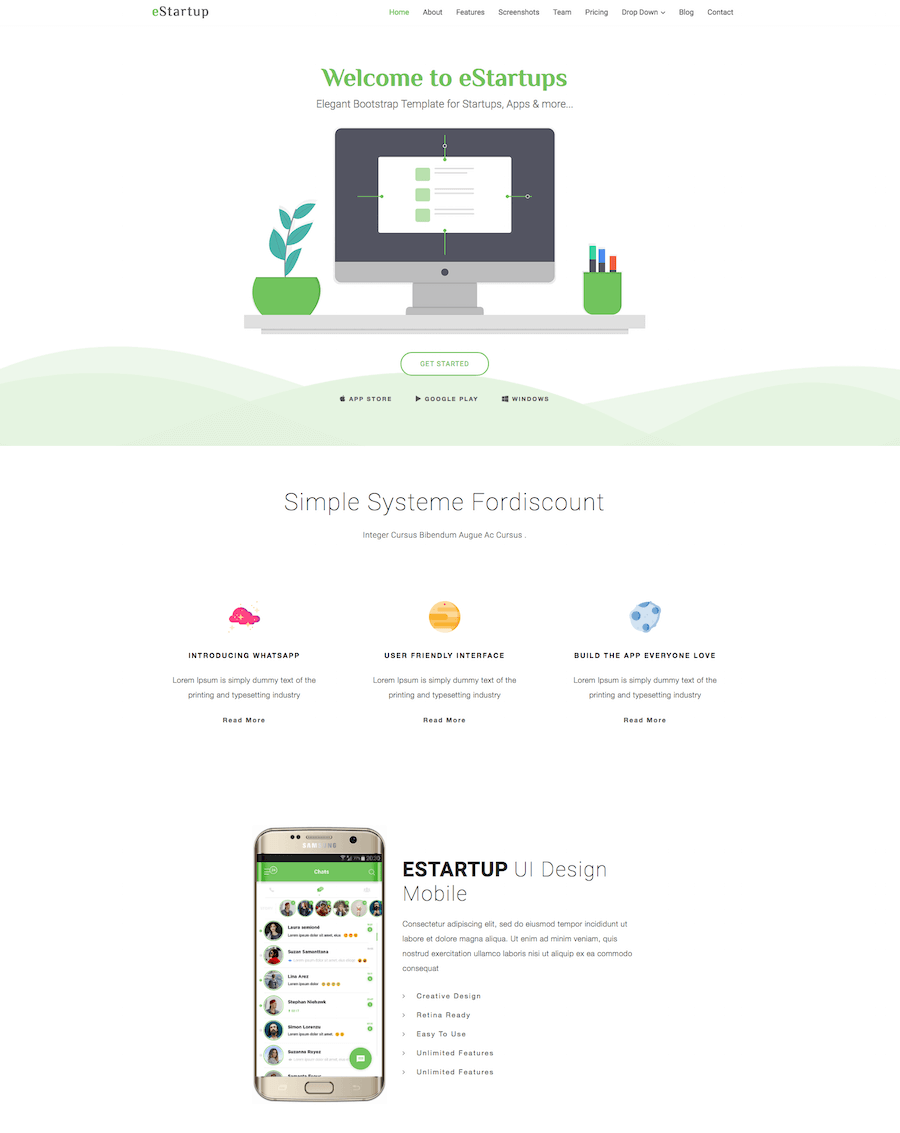 Final Word
In conclusion, a lot of creative ideas have gone into developing these Mobile App WordPress templates, so why not buy the best suited to your needs and showcase your product to all.