A comprehensive set of Google Slide templates might just be the perfect addition to your business presentation.
Google has universalized its presence in all your professional aspects, and it is only justified that it comes out with its array of slides to enhance your business and marketing instincts.
This wide variety of highly functional and intuitive set-ups can unburden the apprehensions you had regarding your presentation and how it is going to work on the client.
We have put together a list of the best Google Slides templates for you to choose from and wow your target audience.
Swift Google Slides
The first and the foremost slide adheres to the simplicity of monochromatic backgrounds, exuding a formal and professional appearance.
This complements your content by accentuating its display in clean and uniform lines. It is supportive of hosting several diagrams, graphs, and tables.
Widely preferred
Displays maps and charts effectively
Seamlessly structured
Balaga
Amongst the many templates, Balaga is one of the most effective interfaces boasting a clean, categorized and compartmentalized template.
This will organize your content effectively, and help you pinpoint and explain precisely to your audience what you intend to convey.
Subscribing to Envato Elements, you are granted free access to several tools such as high-resolution images, WordPress themes and videos.
Iconic Google Slides
For those of you who do not want to compromise on a little vibrancy or pizzazz for your presentation, while also ensuring it looks extremely professional- Iconic is your ideal suitor.
This Google Slide comes with color themes that help accentuate your presentation and display your content effectively and placing the right kind of emphasis.
Does not appear cluttered
Very corporate yet creative
Three color schemes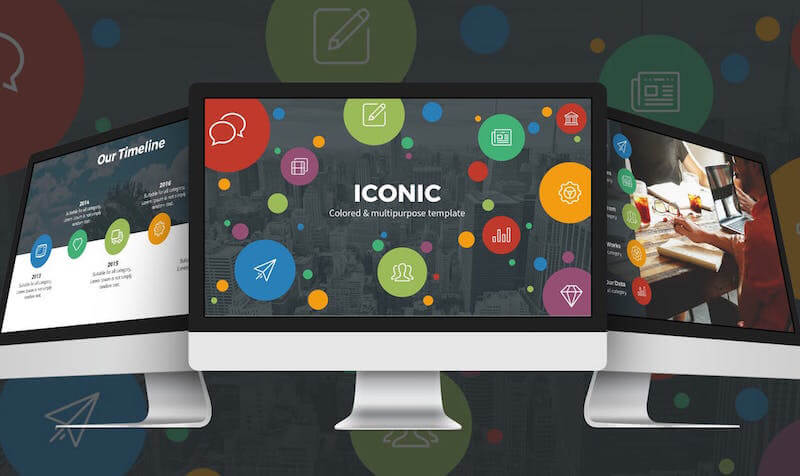 Fox
Highly functional and sleek in its structure, this particular slide will have you choosing this amidst the wide array of choices. And rightly so, because it houses several cutting-edge features and tools, inclusive of smooth animations and transitions.
You can change the color schemes in accordance with the nature of your content.
Fast and free assistance
Customizable and extremely useful
Graphics by Vector objects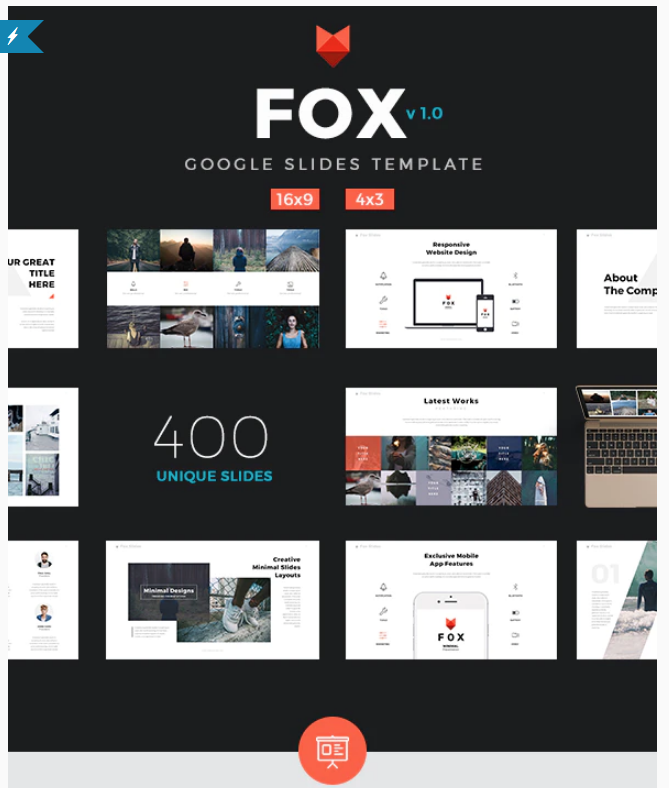 Photography
Revelling its professional and clean framework, Photography is not just restricted to corporate meetings but can support all kinds of businesses. It has free and regularly scheduled updates to constantly propel your creativity.
All of its slides are largely based on the mains slide, which is fully equipped with animations.
Resizable vector elements
More than 50 creative slides
An efficient categorization of content and imagery effectively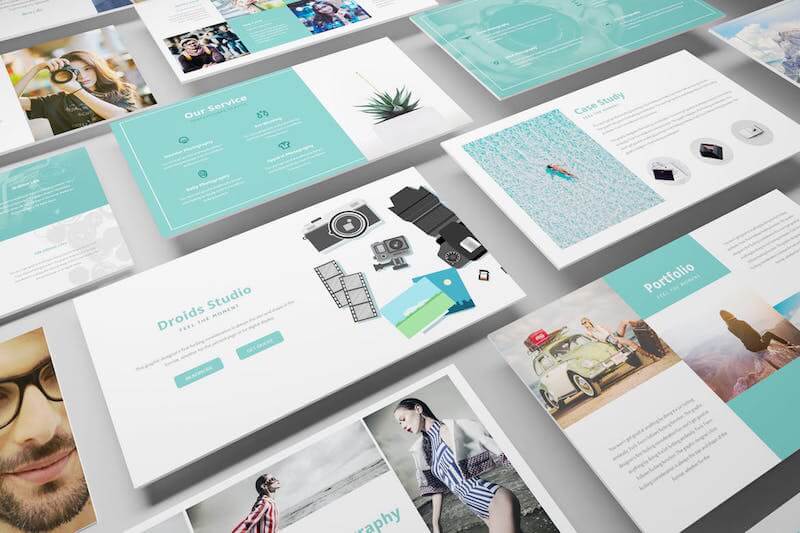 Business Strategy
Its sheer efficacy is reflected in its 16:9 as well as 4:9 ratio, allowing you to resize your slides as per your content.
You can easily trap your audiences' attention using it numerous tools that are inclusive of more than 700 unique slide templates available.
With around 40 backgrounds at your disposal, you will be able to design a contemporary look and vow your clients.
16 modern color palettes
Bright and dark versions available
Sleek and sophisticated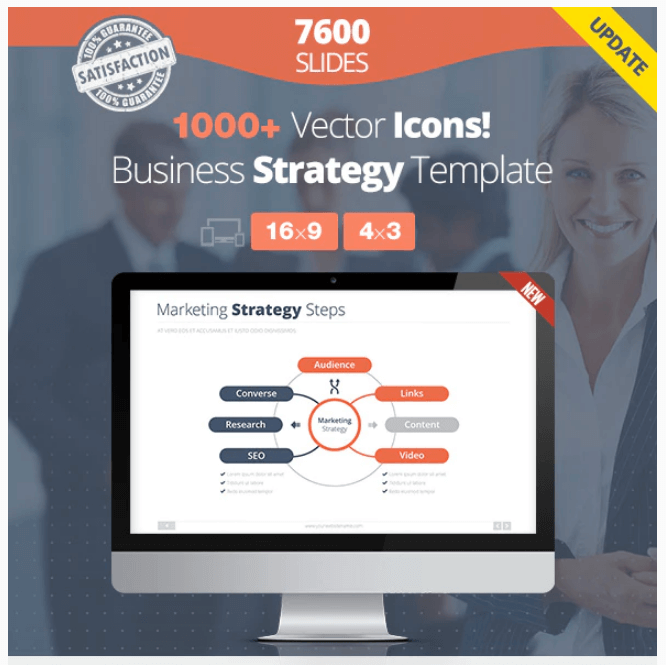 Be
After having seen scores of monotonous slides and the same old templates, Be seems like a breath of fresh air.
This template aims to give your presentation the personalized edge you want with its massive set up customizable options. It epitomizes the user's creativity and coaxes you to exhaust your imagination.
Easily editable
Drag and drop your own images
Pre-installed fonts which do not require you to purchase additionally
Suktala
This slide is excessively functional if your project entails the display large sets of images. It is ideal if you're looking to showcase your photography, present your travelogue or anything that requires you to use as many pictures as possible.
This professionally designed template is accessible on all devices and servers.
With 3D infographics
Easy to add icons and elements
Sleek and modern
Unique custom slides
Pitch Deck
This unique and distinctive slide template understands the need to create a functional pitch deck, especially if you have to create one from scratch.
This interface allows you the liberty of a head start with its built-in attractive and extremely versatile deck sure that can impress your audience.
In addition to this, you're also awarded a comprehensive set of laudable features.
More than 100 unique slides
Free fonts to choose from
Inclusive of pre-animated slides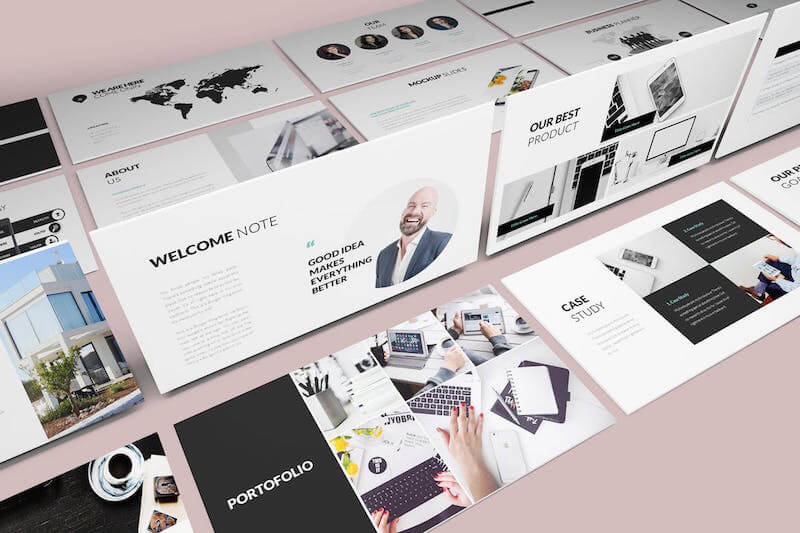 Charity
Largely minimal yet seamlessly graceful, this Google Slide template can prove to be an attractive tool to advertise your ideas and showcase your perspective.
Its easily navigable interface allows you to make as many changes as you desire.
The freely available fonts- Montserrat and Lato are classic typefaces that will give the professional edge to your content.
Free and regular updates
Documentation
Inexpensive and proficient support center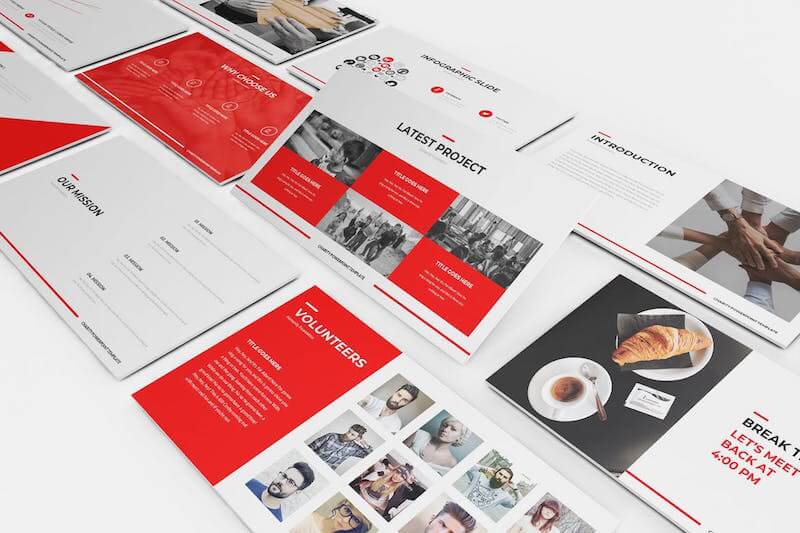 Business Proposal
Crafted exclusively for important business meetings, Business Proposal is precise and houses as minimal visual effects in terms of themes and backgrounds as possible.
Keeping the background ample yet as simple as possible- this slide is everything a corporate presentation needs and requires. It will help accentuate your presentation and complement your explanation, rather than overshadow it.
Several satisfied customers
Conducive for all kinds of businesses
Extremely professional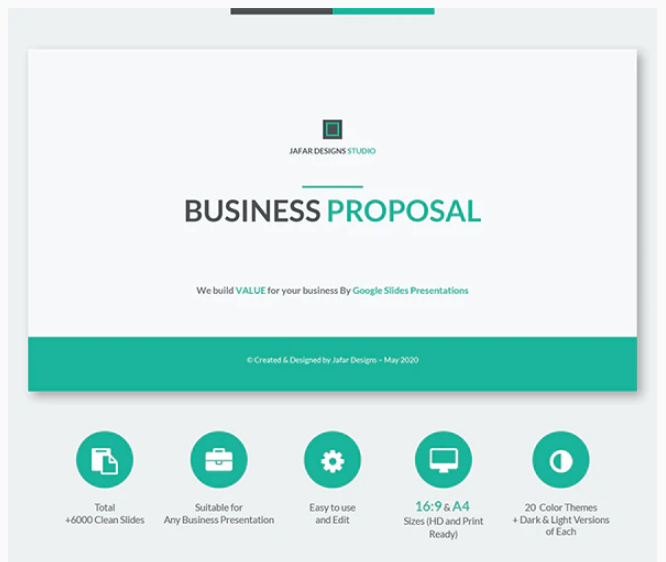 Aspire
Largely image-driven, this template can do a really good job of displaying your best work and adding more value with high-resolution pictures accompanying it.
You will be spoilt with choice with the massive display of unique and custom-made slides which will help you implore your creativity to the fullest.
Allows you to drag/drop images
160 different slide templates
Easily modifiable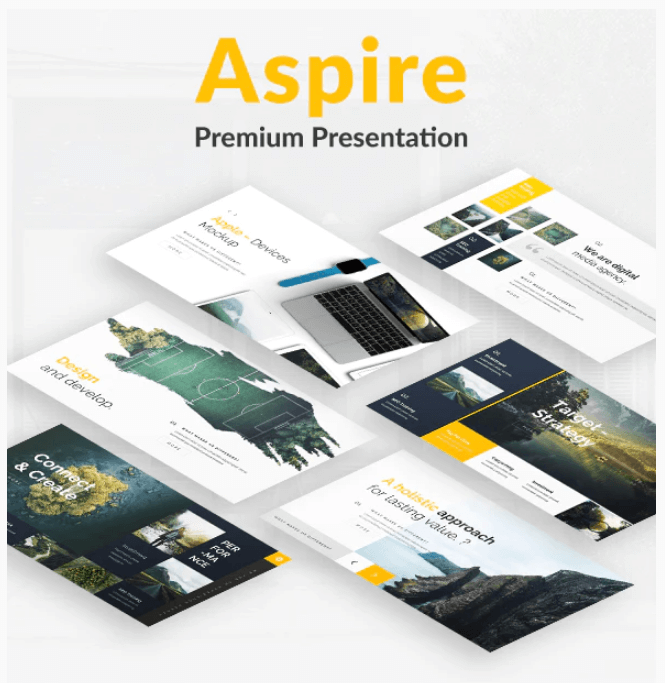 Bilbao
This template reminds someone of a Korean pop theme. It caters largely to businesses in the creative industry, with its plush colours and dynamic backgrounds that will complement your artistic content.
It would be a suitable fit for those of you encompassing photography, fashion or advertising content in these templates.
Free and regular updates
Pint ready with 3000dpi
More than 600 available icons
100 plus creative slides
Material
If you're in need of propelling your business image to greater heights, we suggest you use the Material template to display your expertise while also conveying your message.
This template is increasingly trendy I largely conducive for graphic designers and those employed in the advertising industry. This premium template although it seems daunting, is very easy to use and functional.
With multipurpose slides
Conducive for displaying maps and graphs
Clean
This sleek and devilishly modern template is the epitome of cutting-edge technology.
Its easily navigable template makes it functional, and the pandora box of unique custom slides and tools enhances its versatility; allowing the user to implore all of their creative options.
You are also at the freedom to edit the built-in vector shapes and other icons.
Available with 5 color themes
Inclusive of puzzle tree diagram infographics
With Google map integration
NORS
Acclaimed as the preferred business presentation template, its easy utilization is one of the many features that allures its customers.
You can choose amongst a hoard of unique and custom- made slides that are available in this domain, and tailor your presentation in accordance with your content. It is designed to fully support the HD format
Around 600 free fonts
130 creative slides
Fully editable in Google Slides
Verzus
One of the few slides that include PDF documentation, this slide is powerful with its expansive design and wide choices of layouts and icons.
It is inclusive of functional infographics, charts, maps and vector icons that enhance the engaging ability of your presentation.
It has been deemed compatible for all kinds of subjects like app launches, marketing, company profile, investor presentations and so on.
More than 200 unique slides
Quick guide and assistance
Inclusive of mock-ups
Compatible with 2 aspect ratios
Proposal
Minimally sublime- the Proposal can be slightly challenging, and is widely preferred by those acquainted with regular presentation making. Hosting over 24 creative slides, this functional slide is clean and also vibrant.
It is a common preference amongst E-commerce and product promotions.
Easily scalable
Supports both aspect ratios
PPTX for uploading to Google Drive
Full HD and retina ready
Marketofy
This highly functional and versatile slide is treasure chest brimming with new-age features, tools and widgets that will glorify your presentation; and indefinitely woo your client.
With the availability of dark and light themes, Marketofy can amply categorize your content based on the text, graphs and images; and professionally display it in a structured format.
Easy to edit slides
Supportive of models, graphs, charts and tables
Offer premium services like fast delivery and 24/7 support center
Business Development
This Google Slides template is largely simple and filled with easy structures and usable features.
It boasts a variety of over 4000 slide variations, more than what regular slides support it is also fully customizable and can be accessed on any device or through any internet server.
It comes with a small digitized assistance brochure to help you get started.
Availability of free fonts
A4 print size ready
With 4000 vector icons
Designed based entirely on the master slide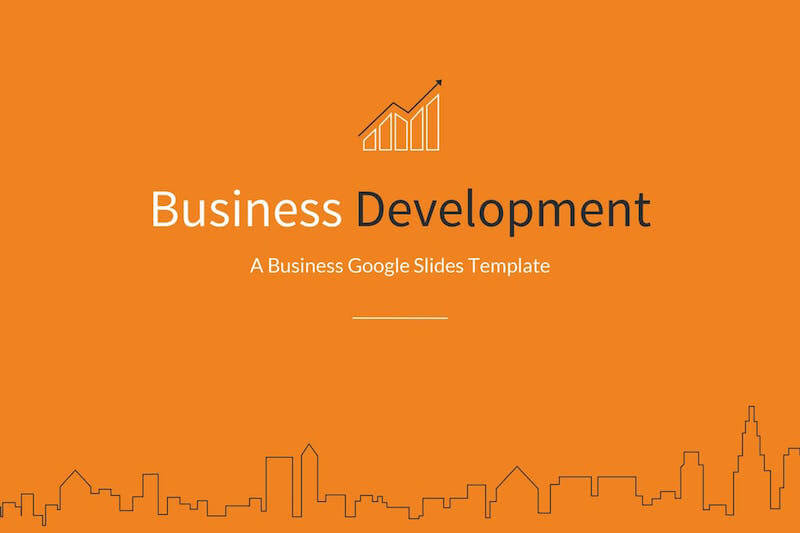 Solanio
One of the Google Slides that reflects their company's environmentally aware stance, the Solanio is known for its "organic" image.
With lots of green and tinges of ecological colors, this template has been significantly used for the promotion of green technologies, waste management policies and organic produce in terms of food and cosmetics.
Go-green with 25 different slides
Boasts a white and green color theme
Efficient, fresh and modern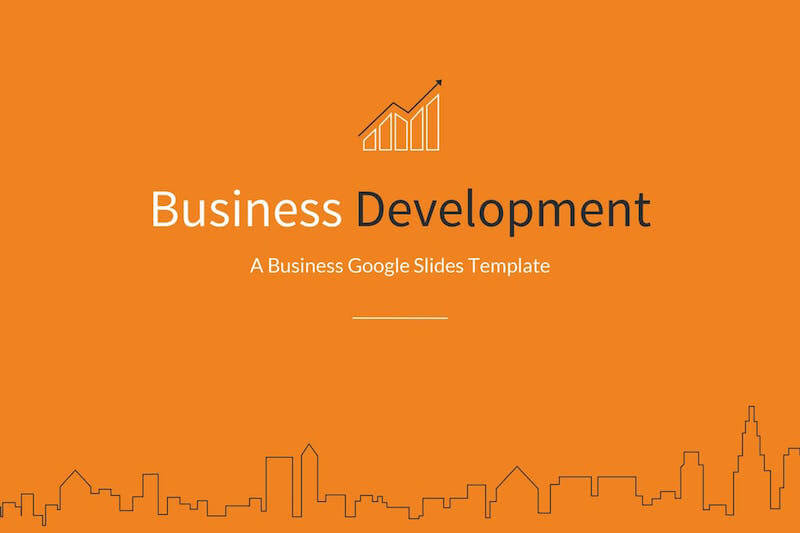 Palamon
This particular Google Slide is very image-based or pictorial rather than text-centric.
The pre-made custom slides extensively use background images to explain your point, and minimal text to suffice your claims.
If you're looking to tell a story or explain a sequential set of events, this slide would agreeably be a good choice.
Visible font and functional design
Effectively conveys ideas
Easily customizable with professional features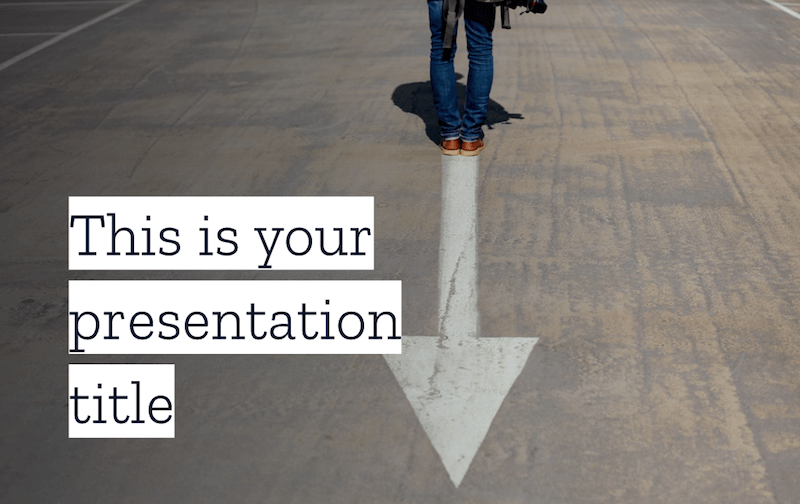 Helicanus
As quirky as the name is, the slide template is equally if not more vibrant. It has a very classy and sophisticated edge making it seem like a classic piece of art or information.
The stripes adorning the sides of the slides add to this edgy atmosphere and help in viewing the entire slide as a full composition.
Often used for luxury clothing and perfume brands
Compatible with Google Sheets
Allows you to include tables and graphs
Yellow
Exuding a strict and formal aura, Yellow is easily accessible and can help you gain your target audiences' drifting attention. Its seamless and elegant design can leave an impression on your clients, and help them soak up the displayed information.
Its wide expanse of infographics, icons, and the inclusion of statistics helps propel visual learning.
Suitable for educational modules
Highly customizable slides
Sharp and modern templates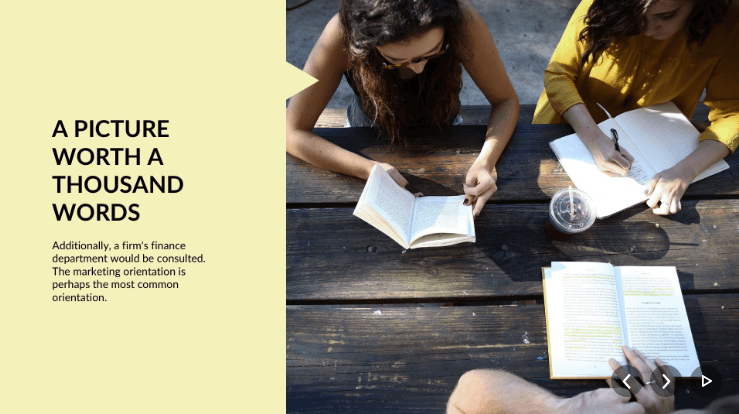 Magazine
This Google Slide will help make your presentation look like the front of a vintage magazine cover- vintage and fancy.
However, this template isn't for every industry and works wonder only for fashion, photography or journalism content.
It will beautifully host your array of graphs, tables, and charts and add value to your speech.
Easily customizable
15 pre-made slide
Compatible with Google Powerpoint and KeyNote
Elementum
Reflecting agility and versatility, Elementum has an inconspicuous black and yellow color theme.
This brings a subtle charm to your presentation, accentuating the carefully crafted details and functional icons.
It is widely impressive and looks sleek. In addition to this, it is also compatible with Google Sheets and other allied applications.
More than 15 custom made slides
Built-in tables and charts
Perfect for NGOs and charity organizations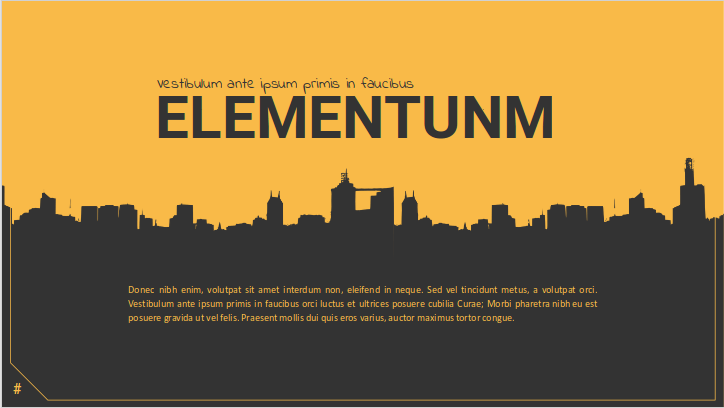 Free Business Google Slide
To appease your extremely business crowd and corporate clients. It houses a distinctive blue and green color palette which is extensively complementary and eye-catchy as well. 
This enhances the credibility of your content and helps you to effectively deliver your message. The presence of a world map template and other icons provides additional help.
Easily editable colors and images
More than 20 unique slides
Easily exportable to PDF, JPG
Around 80 functional icons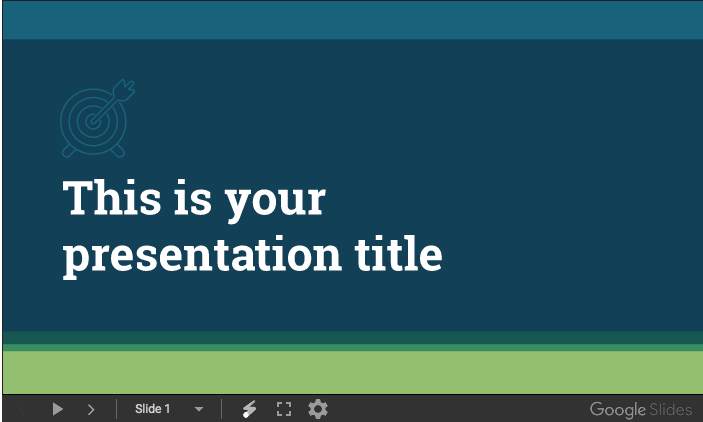 Conceptual
This soft blue background with conceptual outline illustrations effectively captures your client's attention; and the subtle animations coupled with maps and charts can help deliver your message.
Highly adaptable, Conceptual is sparsely attractive and the soft themes bring out the content's vitality.
More than 80 icons, along with world map
16:9 aspect ration
25 unique and creative slides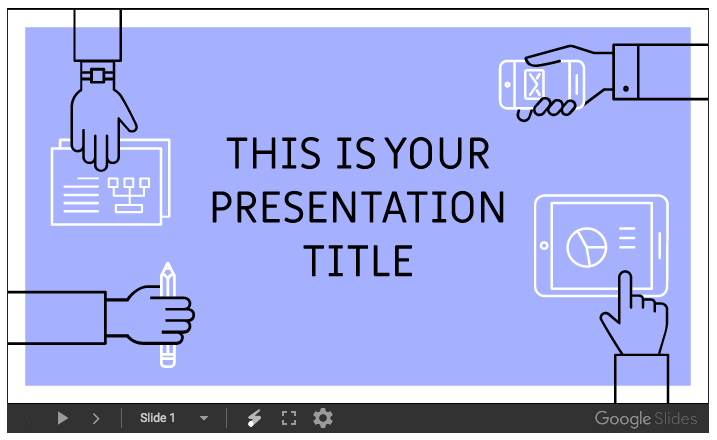 Final Word
Apart from being highly professional and flexible, these Google slides will also help you implore your creative liberty and let your imagination run wild.
It accredits your content and adds credibility to your explanation; through the wide variety of icons and tools through which you can tabulate data to suffice your argument.
Put your thinking cap on and abandon all the doubts you had about your presentation falling flat on your audience- because Google Slides has you covered!