Google Map plugins make it super simple for WordPress users to integrate the maps into their site. Create a customized Google Map for your site with these Map plugins
Google Map is an unavoidable part of the sites that is location-dependent. Google Maps make it very simple for online users to find local businesses.
Nowadays, most of the top quality WordPress themes come with a readily integrated Google Map system, so you don't need to use an external plugin to add the map feature.
We have already listed some amazing local business directory themes here, all these themes offer you a built-in Google Map option to make it easier for the users to find the business locations.
Popular themes like Divi and other multipurpose WordPress themes offer you this feature readily integrated.
However, if your theme doesn't have the Google Map feature readily integrated, then you can use any of these Google Map WordPress plugins to add this feature quickly.
Google Maps are a very important part of event-related sites as well. Google Maps can be extremely effective and easy to guide your event attendees to reach your event location easily.
So, if you are managing any site that needs to display a map; be it in your contact form or any other location these plugins are going to be of great help.
Here is the list of top Google Map WordPress plugins that you can use to create Your Site
Google Maps Locator Plugin for WordPress
A highly customizable map WordPress plugin, you can allow your users to submit listing and markers from the front-end of your site making a great option for directory and other related site that needs user submission.
You can customize the design, color of the icons, and map markers. And the advanced search option will allow users to search by categories and locations.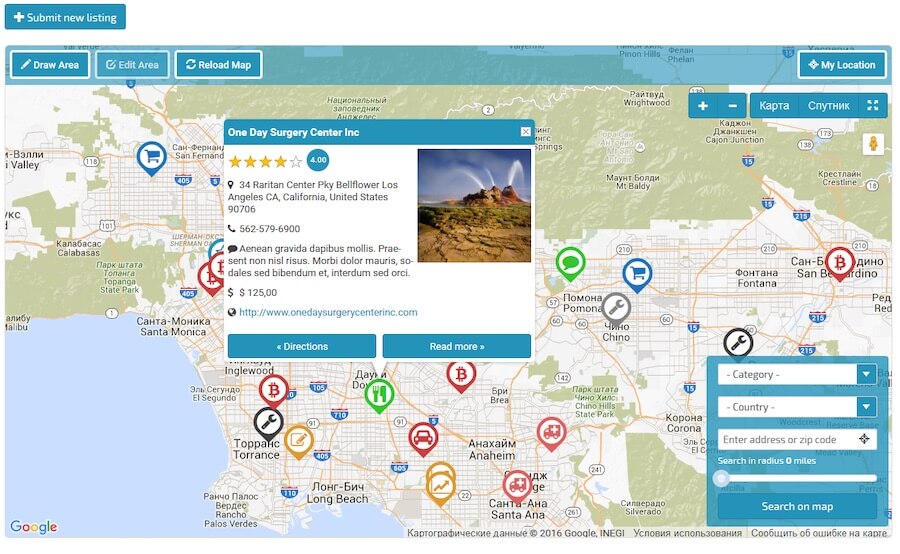 It comes with an advanced options panel and a lot of customizable fields that you can use to define the settings for your site.
It gives you features like drawing an area on the map making it a great map option to make your site more interactive and user-friendly.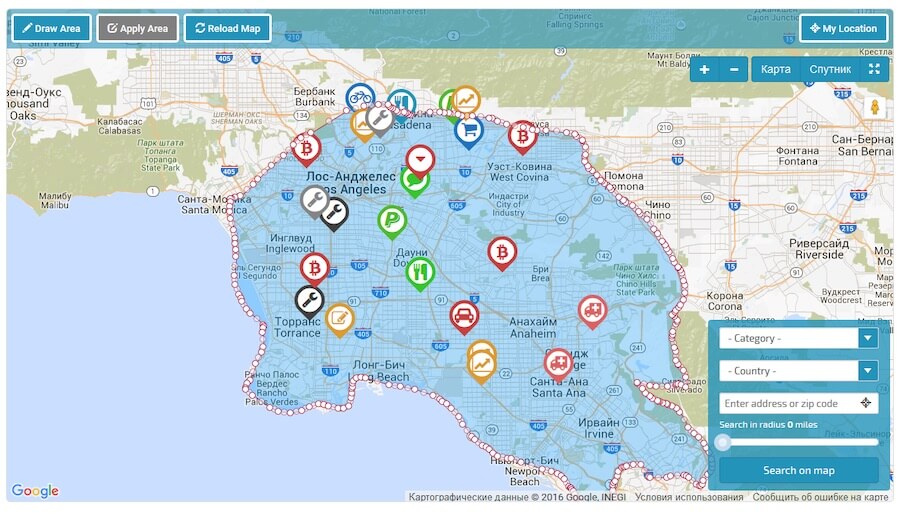 Responsive Styled Google Maps
This is a premium Google Map WordPress plugin. It's a complete solution for your location map requirement and offers you tons of amazing options so that you can make it look like an integral part of your site.
This is a mobile friendly, responsive and retina ready plugin to make your location maps look great on all devices.
You can create an unlimited number of maps and multiple markers on each map you create. The plugin offers you shortcode option, so you can place your map at any location of your site.
It offers you location buttons, over 50 color options to style your maps perfectly. You also have the icons to make it perfect.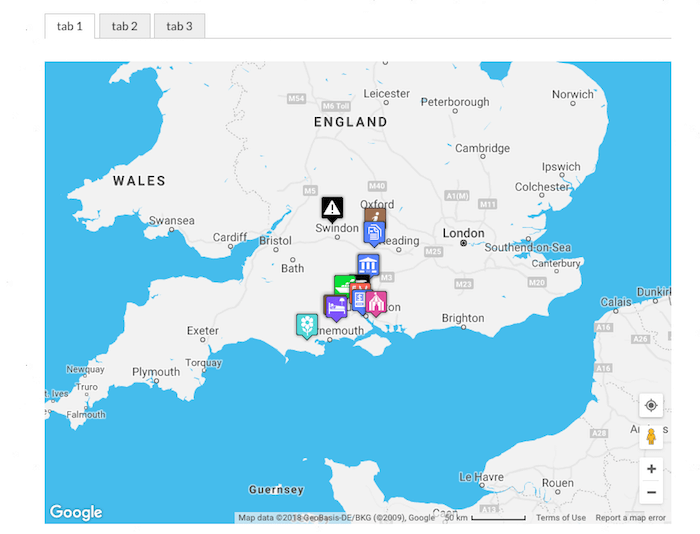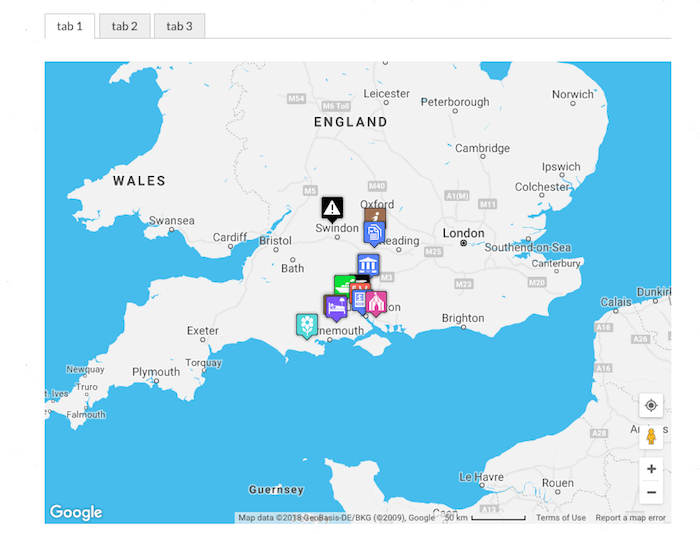 MapSVG
MapSVG is a premium WordPress map plugin and content manager. With it, you can create custom content and show it on a vector, image, or Google maps.
Use it to extend the Google Maps functionality with its powerful features. You can also combine vector maps with Google Maps and change the default Google Maps look by importing thousands of map styles from SnazzyMaps into this WordPress map plugin to create amazing maps for your visitors.
Take advantage of the extensive SnazzyMaps repository. Pick one of the several thousands of map styles and improve Google Maps to look better on your website.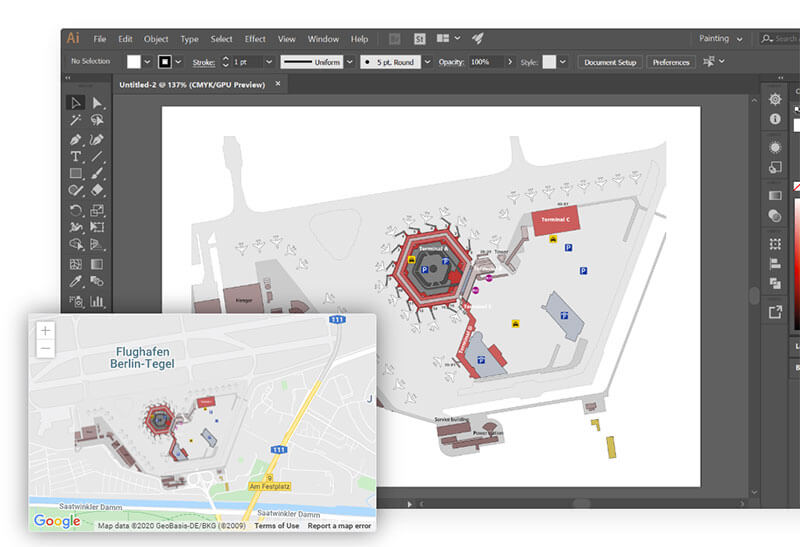 WP Google Maps
This is a free Google Map WordPress plugin that you can use for your site. WP Google Maps with over 400k active installations this is one of the most popular map plugins.
You can use customize Google Maps on your posts and pages according to your need with the provided shortcode.
You can add an unlimited number of markers to your maps, you just have a hover on the section and add the marker.
You have nine different map designs to choose from. It also supports the Google street view features to make your maps more interactive.
You can set the width, height and zoom level for your maps according to your need. Overall, it's a great Google Map plugin that covers all the features you expect.
Gutenberg Blocks: Ultimate Addons for Gutenberg
With the WordPress 5.0 version, the Gutenberg Editor became a core part of WordPress. Now, you will need to use the blocks instead of the old style editor.
The Ultimate Addon for Gutenberg Editor plugin comes with a Google Maps block that makes the process easy and simple for the users to add a map to any post.
Here is an article to show you how you can use this plugin to add a Google Map to your WordPress post using Gutenberg editor.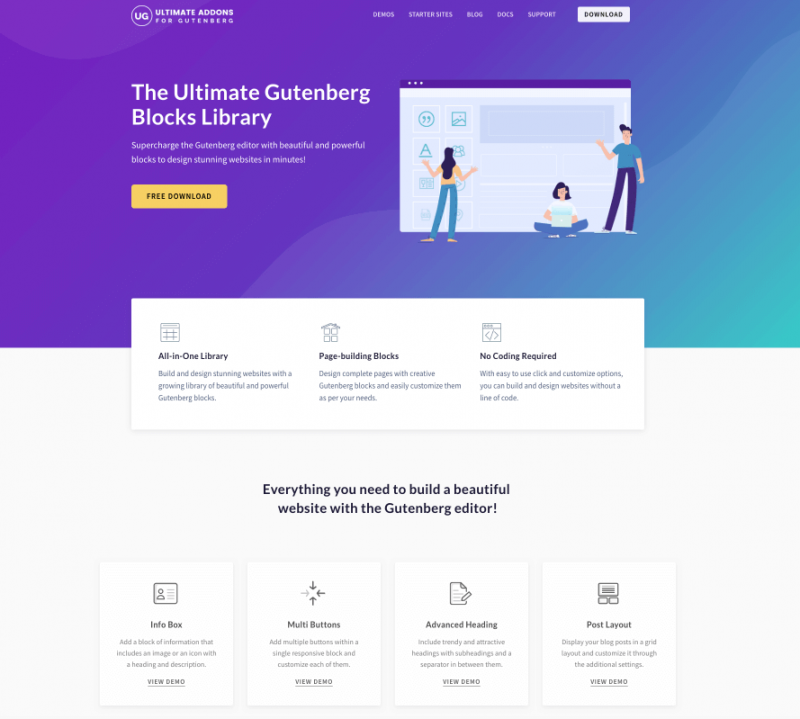 Interactive World Maps
Another very powerful map plugin for WordPress. With this plugin, you can create as many maps you want for your site.
This plugin offers you tons of amazing features to customize the look and feel of your maps.
This plugin offers you the option to create and show a map of the entire world, a part of any state or multiple states in a single map.
It gives you the option to use color as your map marker. You can highlight your maps with amazing color bubbles to make it look attractive and at the same time make it easier for your users to understand.
You have the option to add a different call to action on the maps and when a user click on any section it can show a message or open an URL as per your settings.
This plugin offers you the option to customize the plugin and add amazing features to your site.
You can add amazing markers.
Style your map with a different background color.
You can create an interactive region color.
You have the option to set a different color for different regions.
Option to set custom height and width of the map.
Option to place the map at any location on your site.
Snazzy Maps
Snazzy Maps, another free maps plugin for your WordPress site. This plugin comes with over 100 different styling options for your Google Map.
In fact, you can use this plugin to add styling to your existing Google maps on your site. It also offers you the option to create your styling and use them through this plugin.
Please note, this is not a Google Map plugin in itself. This plugin can be used with any other Google map plugin to add amazing styles.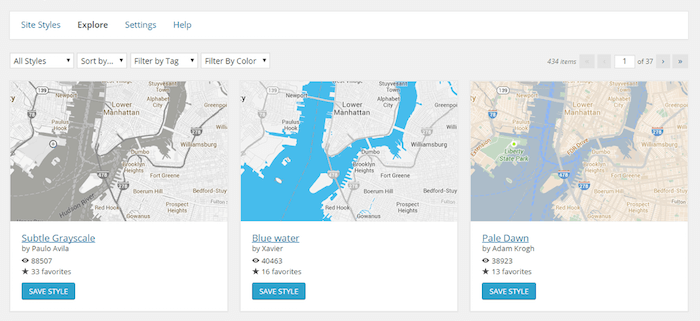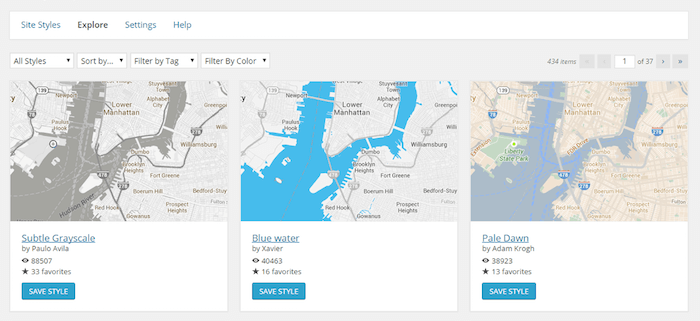 Powerful Google Map Plugin
A powerful and free to use the WordPress Google Map plugin from the Themeisle team. This feature-rich map plugin offers you amazing options to create and style your maps.
You also have a pro version of the plugin with some top quality features. You can create unlimited maps with unlimited markers.
You have the option to add custom layers to your maps to make it more interactive, you also have the option to add Google AdSense ads to your maps.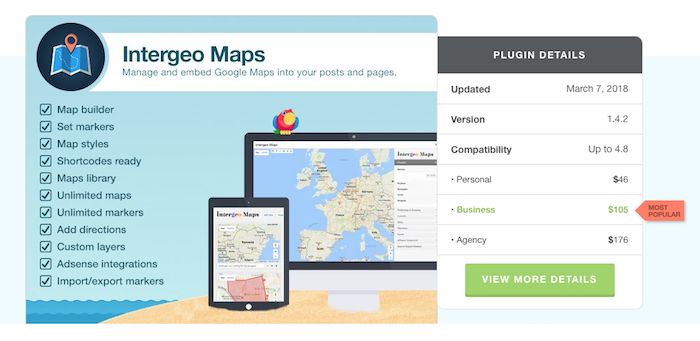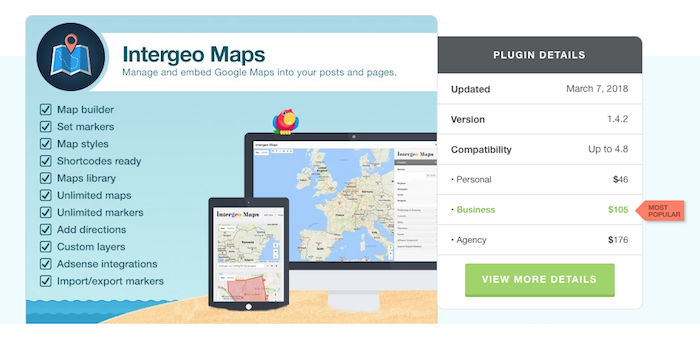 Google Maps CP
Google Maps CP is a free Google Map plugin that you can use to insert maps on any post or pages. You can use the map on a single page with the marker or you can use it in a template with multiple posts with multiple markers.
In a template with multiple markers, when the user hovers on any of the markers it will highlight the respective post in the page.
Though it is a free map plugin, it offers you all the important options that you will need to create a geolocation-based website.
Top Features:
Use multiple markers on a page.
Customize the markers as per your need.
Use physical address or and point coordinates.
You can use the Google Map in multiple different languages.
This plugin comes with a premium version as well that will offer you more features and options. You can start with the free version of the plugin and then go for the premium version if you need more options.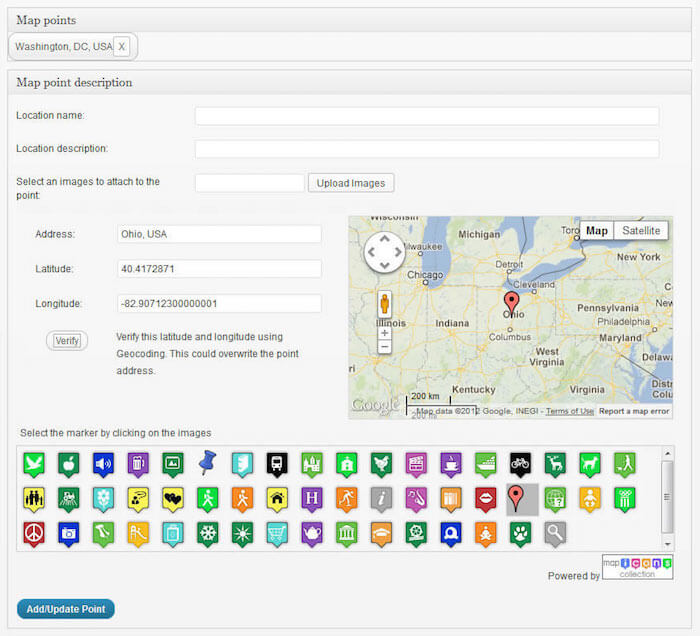 Final Word
There are some other Google Map plugins as well that you can use for your site. However, the plugins mentioned in this list are enough to fulfill all your map related requirements.
We will be adding more good quality plugins to this list soon, so don't forget to bookmark this list and share your feedback using the comment form below.