Google Analytics is the most widely used analytics tool for online businesses. And, it's a must use because along with the traffic stats, Google Analytics offers you a lot of insight into your business that you can use to grow it further.
Google Analytics is one of the most dependable tools for the webmasters as well as potential advertisers who would like to have a look at the analytics data before paying you money.
Also, Google Analytics real-time traffic monitor is one of the most reliable tracking systems that will show you live traffic on your site.
You can check the content that is being viewed, the location, traffic sources, and many other parameters can be tracked.
Most of the modern WordPress themes come with the built-in system to add Google Analytics code and link your site to your analytics profile. If your theme doesn't have a built-in option for adding the Analytics code, you can use the plugins mentioned in this post.
When you talk about Google Analytics, it is a lot more than just a traffic tracking tool. Google Analytics offers you a number of actionable data that will surely help your business.
You can track the content that is working, you can track the content that needs improvement, you can track the traffic source, referred sites, your audience type, user behavior, geolocation, engagement on your site and a lot more.
Google Analytics provides an entire section to track conversion of your site. You can set goals and track the progress. If you are managing an eCommerce site this section will be very useful.
The best part is that Google Analytics is a completely free service. So, you can have a detailed analysis of your site without spending a penny.
Let's have a look at the best Google Analytics WordPress plugins that you can use on your WordPress site.
Top Google Analytics Plugins for WordPress
Also Read:
Google Analytics for WordPress by MonsterInsights
This plugin was originally developed by Yoast and later it was taken over by Syed Balkhi of WPBeginner, both the companies have huge experience of the WordPress ecosystem.
This plugin has over one million active installations, so you can understand the kind of activity happening around this product.
Also, as it is backed by the market leaders, you can expect this plugin to be active and updated whenever there is any change from WordPress or Analytics front.
Google Analytics for WordPress by MonsterInsights is a complete solution for making the best use of Google Analytics.
You can quickly connect your Analytics account to your WordPress site and get started. This plugin will bring in the Analytics dashboard on to your WordPress site so that you don't have to leave your site in order to view the data.
MonsterInsights offers you overall as well as page level reports to let you know the popular pages and section of your site so that you can improve them further.
If you are managing an eCommerce site, this plugin will be extremely useful for you. You can add tracking links to your eCommerce products and pages with just one click.
You can also track the performance of your Google AdSense ads with this Analytics tool.
Useful Features
Easy to use dashboard
E-commerce and Ads tracking
Popular post tracking
Link and Event tracking
page level tracking
Great support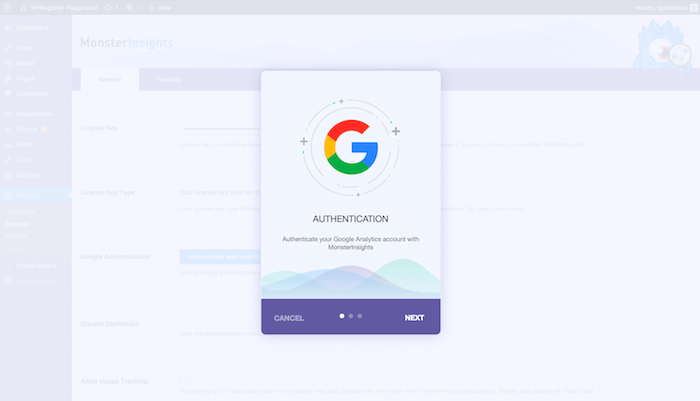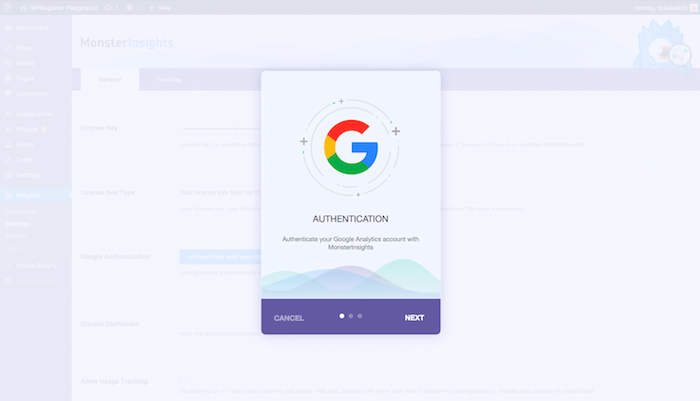 Analytify: Google Analytics Dashboard Plugin for WordPress
Analytify plugin makes it super simple and easy for any WordPress users to make the best out of Google Analytics.
This plugin brings in the Analytics dashboard to your WordPress site. This plugin is very useful for the newbie WordPress and Analytics users because it's extremely easy to understand.
You can have a quick look at the important analytics data such as the best referral sources, bounce rate, top countries, top cities, top content etc.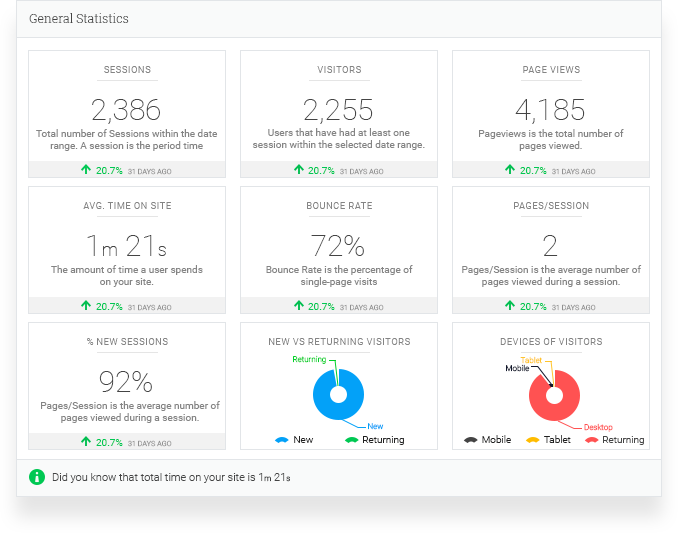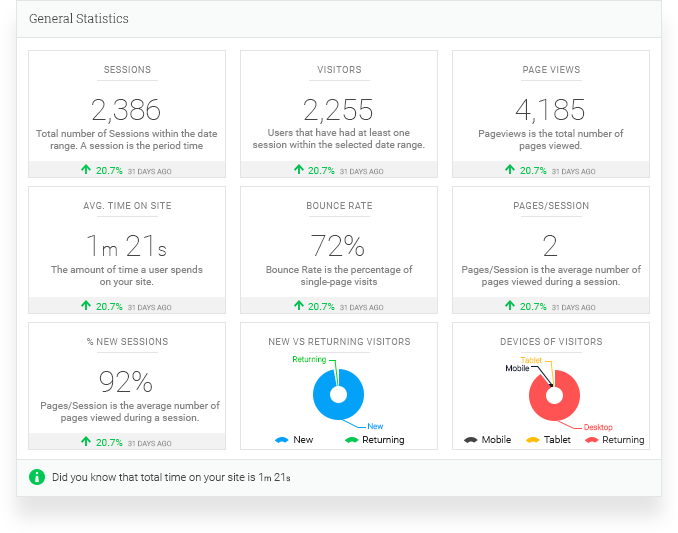 Analytify for E-commerce Sites
Analytify plugin offers you detailed stats for your eCommerce site created with WooCommerce plugin or the Easy Digital Download.
However, you need to take the paid add-on for managing and checking your eCommerce data right on your website dashboard.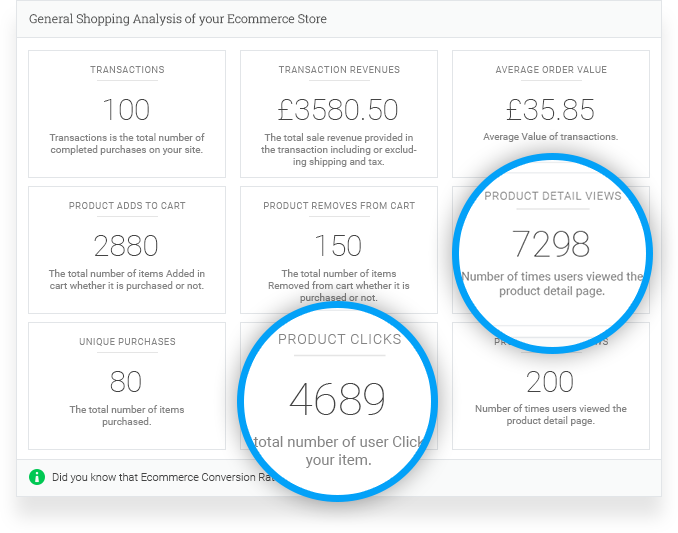 Useful Features
Easy to use and get started
Quick statistics about all top sources and content
Deep page and post level data to help you optimize your content
Mobile traffic stats
Real-time traffic data on your dashboard
Detailed social media reports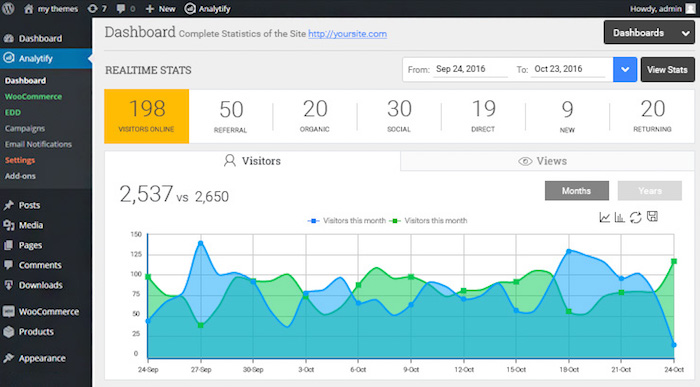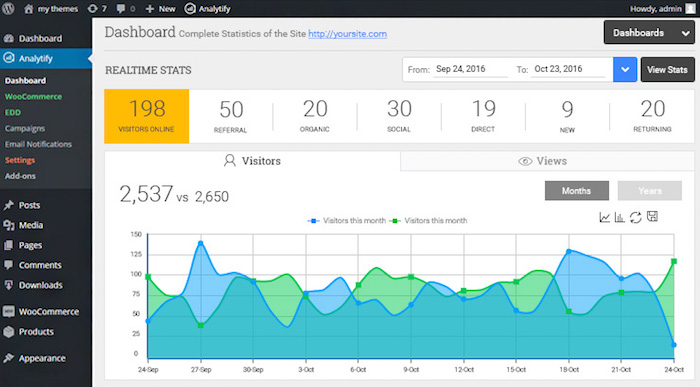 Google Analytics+
Another very useful Google Analytics plugin. This plugin from WPMUdev team makes the process of connecting your site with Analytics very simple and easy.
You can manage and analyze a complete multisite setup from your WordPress dashboard with this plugin.
Track your top posts, pages, bounce rate, referral links etc from your WordPress dashboard. This plugin offers you amazing graphs to analyze the progress of your site.
You can track how advertisements are performing and you can manage your complete marketing analytics with this plugin.
Useful Features
Complete data on your WP dashboard
Amazing graphs for analysis
Ad tracking and marketing campaign tracking option
Collect sub-domain data
Powerful Multisite integration
Individual post stats within the post editor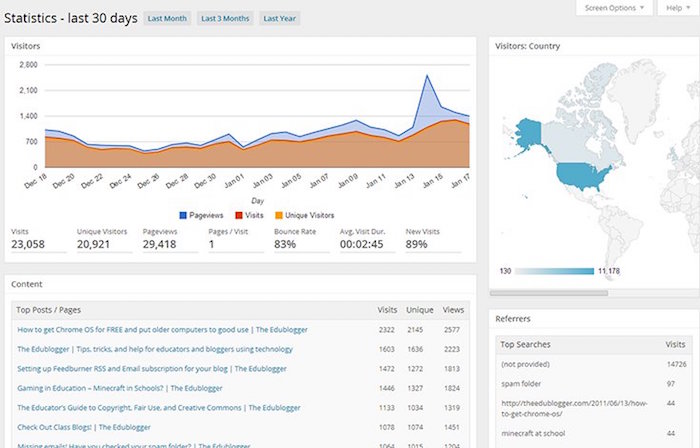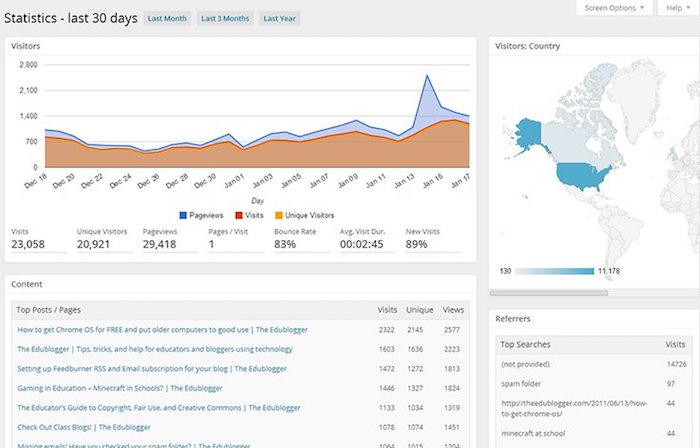 Google Analytics Dashboard for WP (GADWP)
This is another simple free WordPress plugin to manage Google Analytics data. Other than the general Analytics data, this plugin also helps you to keep a track of in-depth data on your site.
Though it's a simple plugin, it does offer amazing features such as cross-domain tracking, enhanced link tracking, exclude user role from tracking and a lot more.
Useful Features
Easy to get started.
All Google Analytics data on your dashboard
Enhanced tracking of custom links
Complete event tracking for affiliate links, outbound links
Accelerated Mobile Pages (AMP) support for Google Analytics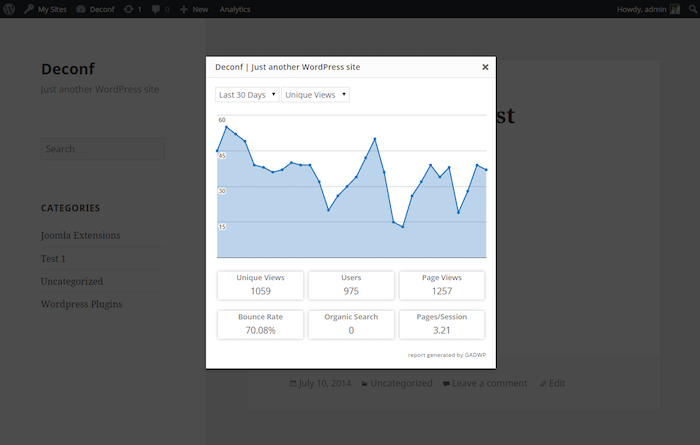 Analytics Cat
A very simple WordPress plugin to add your Analytics code to your WordPress site. This can be a quick and simple solution for newbie users.
It also hides the Analytics code for the logged in users so that the overall traffic data doesn't bloat unnecessarily.
Useful Features
Easy to use.
Newbie WordPress user-friendly
Get accurate data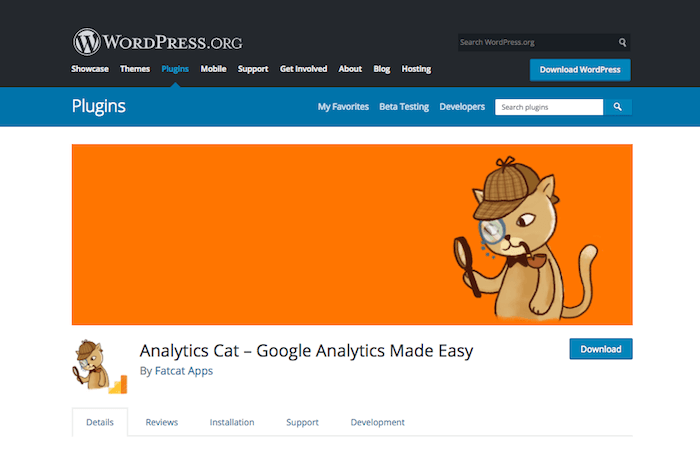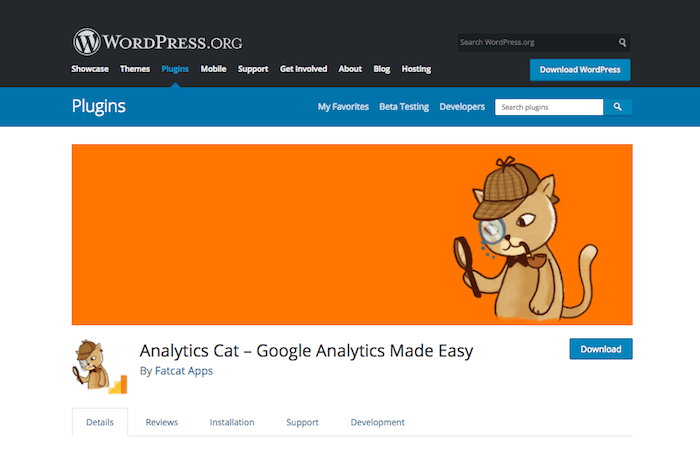 Enhanced Ecommerce Google Analytics Plugin for WooCommerce
The name of the plugin explains it all. This plugin will be really helpful for you if you are managing a WooCommerce based online store.
With Enhanced E-commerce plugin, you will be able to track your user's behavior on your site. Once you activate this plugin, you will not have to leave your site to get your site's stats.
Useful Features
Quick and Easy to get started
Get Product performance report for your site
Complete shopping behavior report
Buying process report
Supports Guest checkout process
Complete product click and view events tracked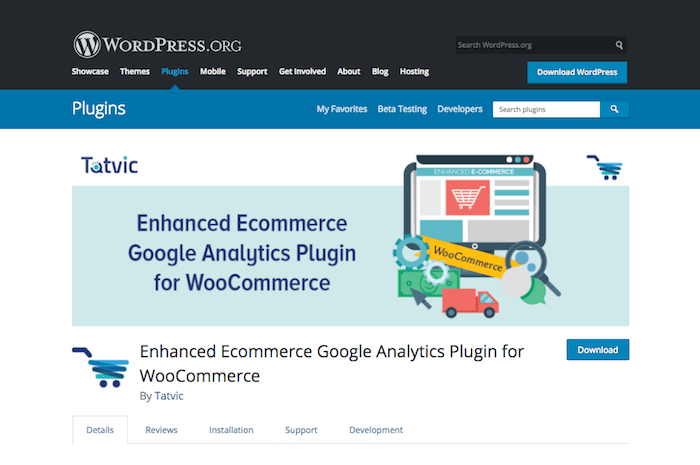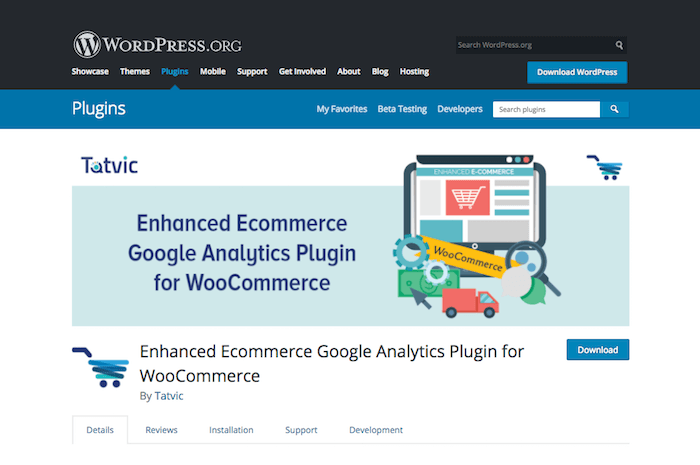 GA Google Analytics
A very simple WordPress plugin for Google Analytics that will help you to get your Analytics code to each and every page of your site.
You also have the option to disable tracking code for the admin level users so that you can get the most accurate traffic data for your site.
Useful Features
The simplicity of the plugin
Very fast and lightweight plugin
Option to enable page tracking
This plugin supports display advertisement tracking
Enhanced link tracking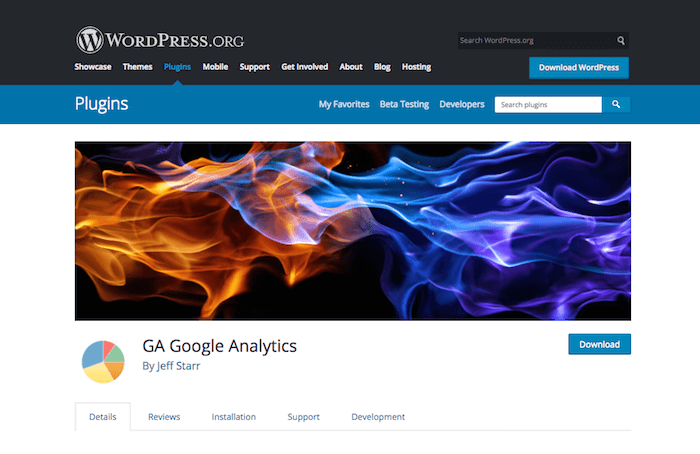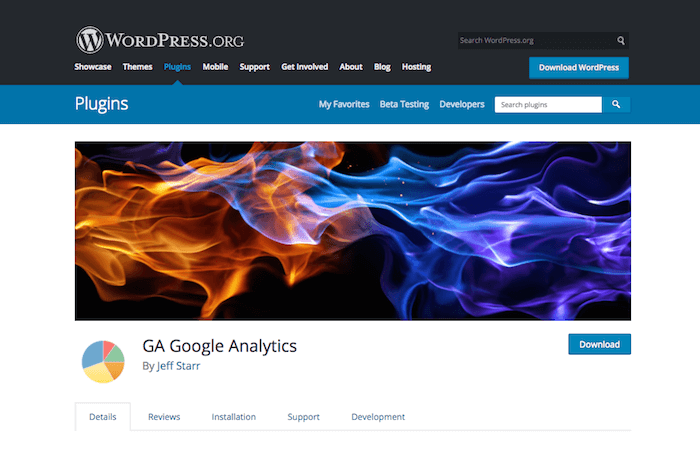 Google Analytics WD
This plugin offers you free as well as premium option to choose from. If you don't want advanced features, the free option is good enough.
With this plugin, you will be able to get your Analytics data right on your WordPress dashboard that you can access anywhere.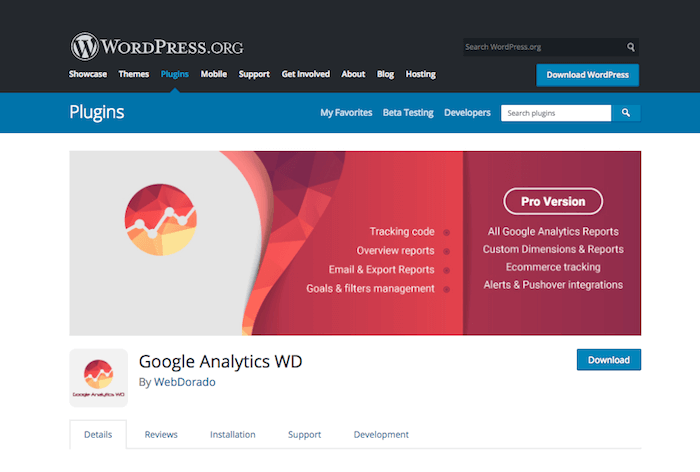 Final Work
Though most of the premium WordPress themes offer you an easy and quick option to add the Google Analytics code to your site, these plugins will surely help you to make the best use of Analytics.
These Google Analytics plugins make the process simple and allow you to have all your traffic data and other statistics right on your WordPress admin dashboard.