A collection of best Best Game of Thrones Fonts and inspired fonts that you can use on your project. The fan following of the popular drama series is unparalleled.
Game of Thrones episodes has been a massive success around the world. Not only in terms of the acting and entertainment, but the series also inspired all other aspected related to the dream sequences including the fonts used in the series, the costumes etc.
In fact, many designers from across the work created a lot of things that are inspired by Game of Thrones.
If you are a Game of Thrones fan as well, we have some amazing font options that are inspired by the popular series in the article.
The fonts that are presented in the article are attractive and it will instantly transform your design to a highly engaging one.
So, let's have a look at the top font options that are related to Game of Thrones.
Top Game Of Thrones Inspired Fonts
Game Of Thrones
The Game of Thrones letters in capital. It has a clean and prominent feel which makes it perfectly readable. The letters are created to make a bold statement with a crisp and clear look.
If want to make a similar statement like the Game of Thrones, this is a great font option for your design. As there is a huge population of Game of Thrones lovers, you will be able to attract them instantly with this great looking font option.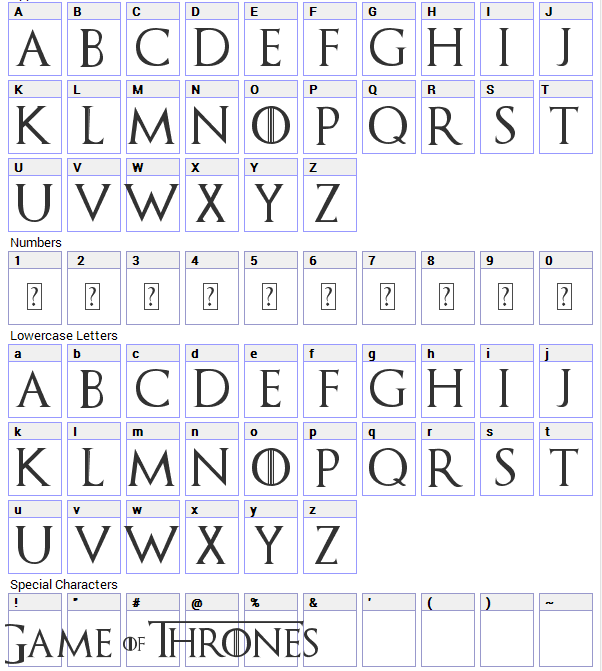 Game of Thrones Font Generator
An amazing tool to generate Game of Thrones. A very effective online font generator that you can use to generate and style your font as you like it.
You have a number of different version of teh font that you can change as per your requirement. Just click on the options you have there, as well as the color combination of the fonts.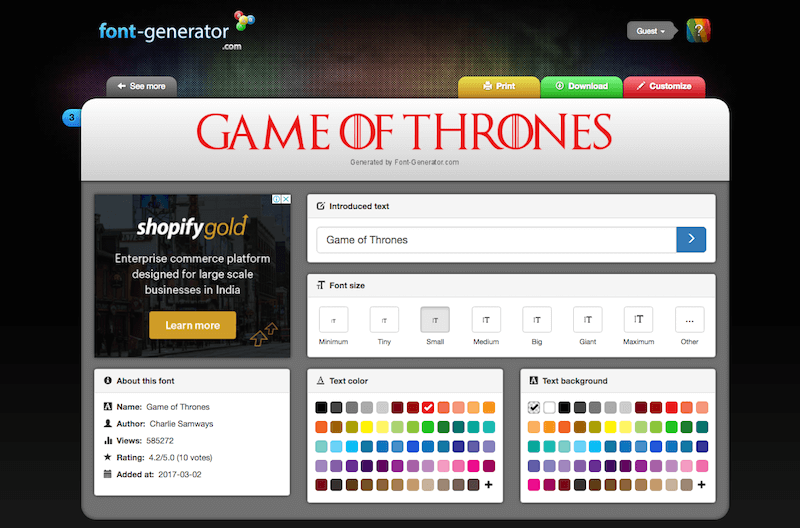 Hodor
Hodor is a great looking attractive font that is inspired by the Game of Thrones. You can use this font to create a logo or any other project that needs a retro feel.
This font will easily capture your visitors' attention and make sure that your design is engaging and different from your competitor.
Game of Thrones Font
Another simple font generator that you can use to generate fonts that looks like the Game of Thrones. You can write the text that you wish to generate and use it on your project.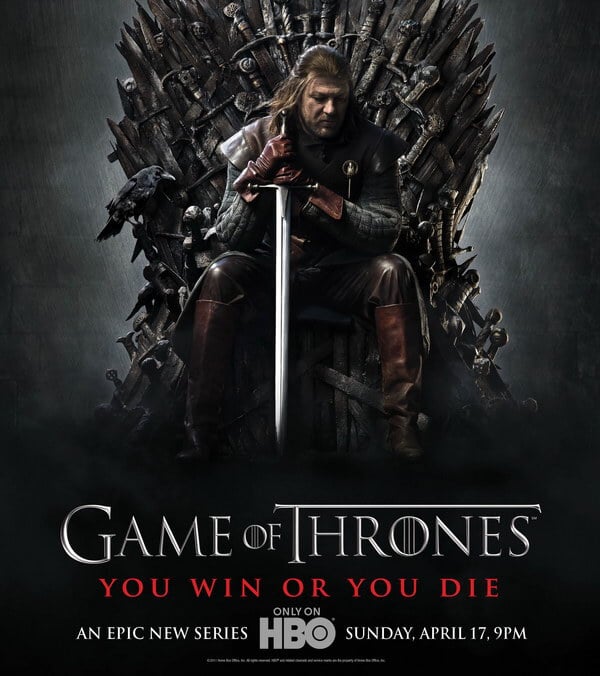 Trajan Pro
The curves and angles of the Trajan Pro font are similar to the original Game Of Throne font.
You have the bold and regular font style option that you can buy as per your requirement.
This font is published by Adobe and you can get each version for $35.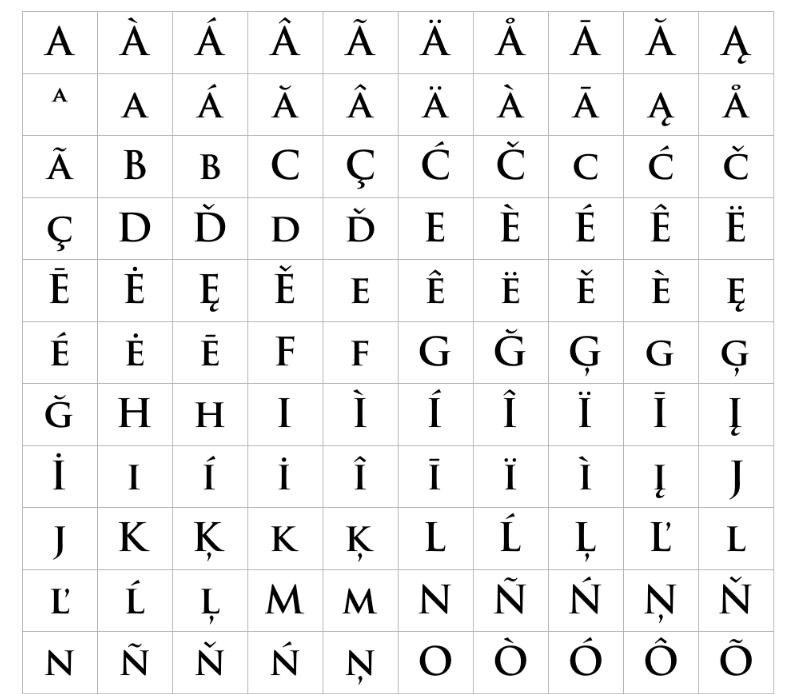 Warnock
This font is created by the co-founder of Adobe Systems. It is a fancy font option to make your project look attractive.
The font offers you different font variations and weights to choose from.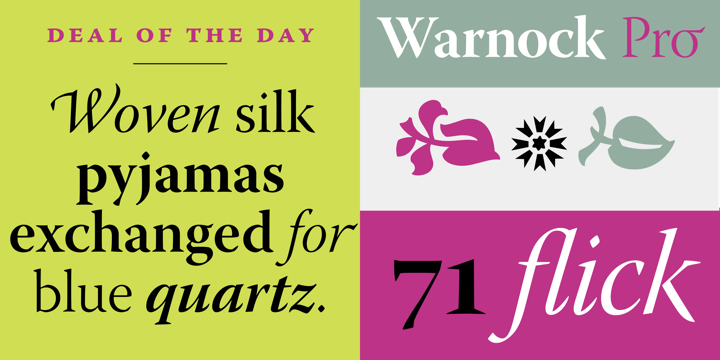 TrajanusBricks
Another amazing font option that is inspired by teh Game of Thrones. The font comes with beautiful character mapping.
You can use this font for free on any of your personal use. If you wish to use it for any commercial purpose, I recommend you to have a look at the license.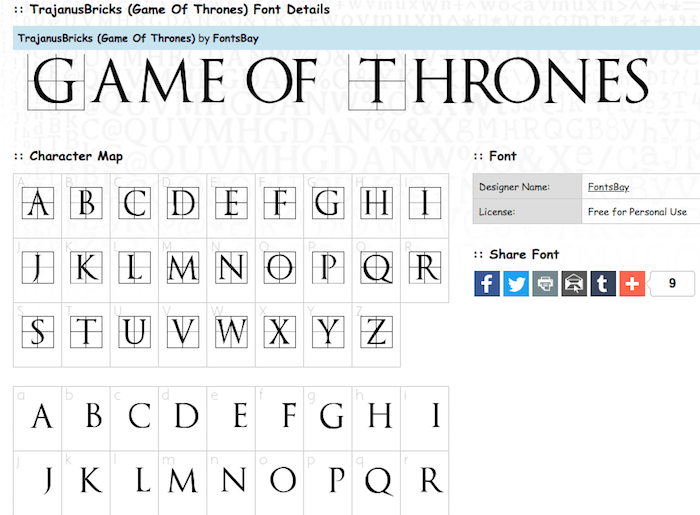 Mason
Mason is a beautiful and elegant font that looks similar to the font used in teh Game of Thrones series. This font was developed in teh year 1992 by Jonathan Barnbrook.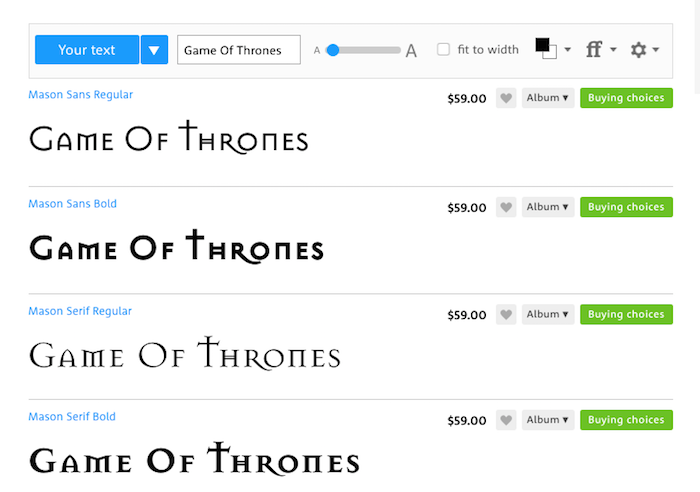 House Gothic 23
House Gothic 23 is another amazing font design that you can use on any kind of project. You can use this font to create a logo, web design project, business card, greeting card etc.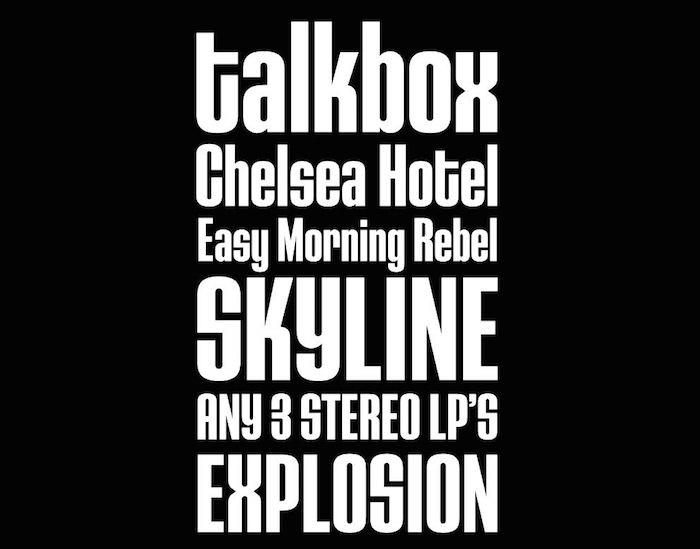 Free Font Game of Thrones

As the name suggests, this is a free font option that looks exactly like the Game Of Thrones series. You can download and use this font on any design.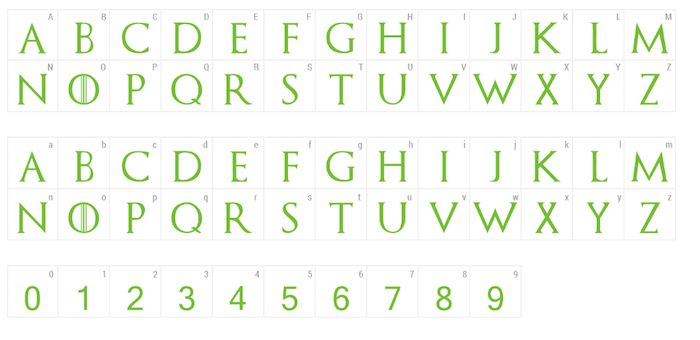 Final Word
These are the top options to make your project look attractive with the Game Of Thrones inspired fonts. We are looking for more such font options that we will include to teh collection soon.
So, don't forget to come back and check this page again.