Google Picasa was one of the best photo management tools. Since its closure in 2016, many of us have been searching for the best Picasa alternative.
We need a photo management tool for searching photos, organizing them beautifully, sharing them with our friends and families, watching slideshows and much more.
Google Picasa was replaced by Google Photos and it is doing a pretty decent job. However, Picasa laid standards for everyone to follow. If you are looking for the best Picasa Alternative, we made a perfect list for you.
If we have to pick the best Picasa Alternative, Flickr is the chosen one. Flickr is one of the best online photo management providers in the world. It is one of the easiest applications that you will encounter.
Flickr will not only help you share your photos privately with your friends and families but also allows you to share your best pictures with the world. You can use Flickr by merely signing up and you can store up to 1000 photos. Beyond 1000 photos, you will have to for packages.
Flickr is also available as an app on android and iOS as well as on the web.
The next most obvious choice would be Google Photos. It has several benefits over Picasa. For using Google Photos, neither you have to pay for anything nor you have to create a new account.
You can back unlimited photos and videos in it. There will be no hassle while searching for the right folder because of the organizing qualities of Google Photos. Apart from that, you can pool photos as well with the help of shared albums.
The only drawback, compared to Picasa, can be that it has limited editing features.
Adobe is a familiar name in the photo business. Adobe has changed the outlook of online photo management. Your photos will be saved in the cloud so that you can access them from anywhere and it has a memory of 1TB.
The Adobe Sensei machine will help in a smarter organization as it recognizes people and themes to make it a snap for easy searching. With Adobe. You won't get tired of the editing features available to you.
The easy-to-use sliders will work on mobile, web, and desktop. The only setback can be that you have to pay in order to avail of these services.
Phototheca is one of the best alternatives available to Picasa. Although it has a paid plan, the free plan would be sufficient for users too.
What makes it unique as compared to its competitors is that it has Facial Recognition AI. This AI will identify the same person in your photos and organize it into a library separately.
Moreover, its organizational features such as tags, keywords, smart searches will help you arrange albums easily and you can also share photos with friends and families.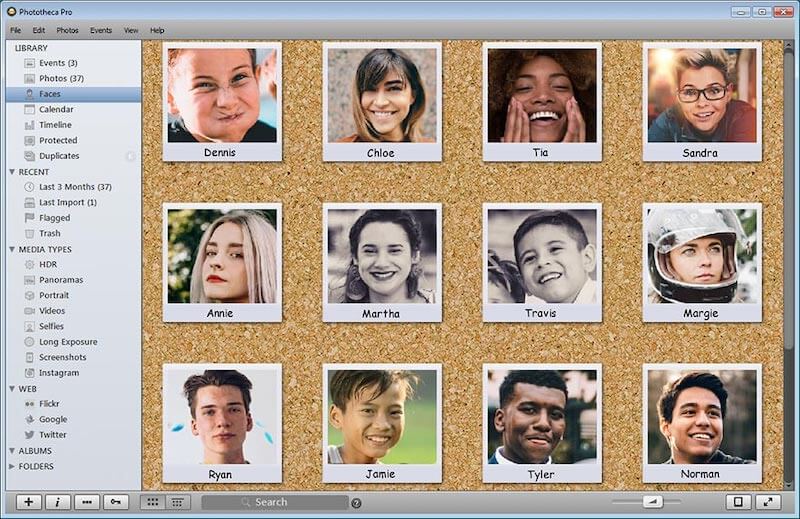 If you are looking for a product segment, chances are you'll get an Amazon product right around the corner. Amazon is also available for online photo management.
You can simply use Amazon Photos with your Amazon account (assuming that you already have one). With the help of Fire TV, you can display your favorite photos as a slideshow on the biggest screens.
Family Vault will allow you to share your photos with friends and families. It will make you feel like you are operating a family photo album.
With your Prime membership, you will already have access to unlimited photo storage and 5 GB video storage but if you want to increase it, you will have to pay $20/year for 100 GB storage capacity.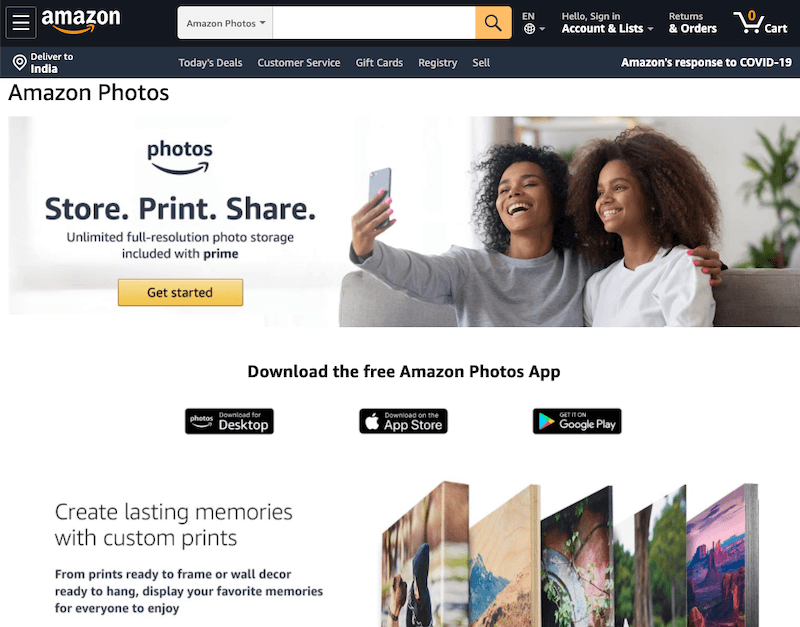 The name does not suit the number of features offered by Faststone Image Viewer. Apart from photo viewing software, you can avail of many more additional services.
There are photo management, photo comparison, photo editing, red-eye removal and many more such features that make it one of the best Picasa alternatives. Photo Editing includes color effects, texts, resizing, slideshow creation with music support, shadow effects, etc.
It supports major graphic formats and on top of that, it is absolutely free to use.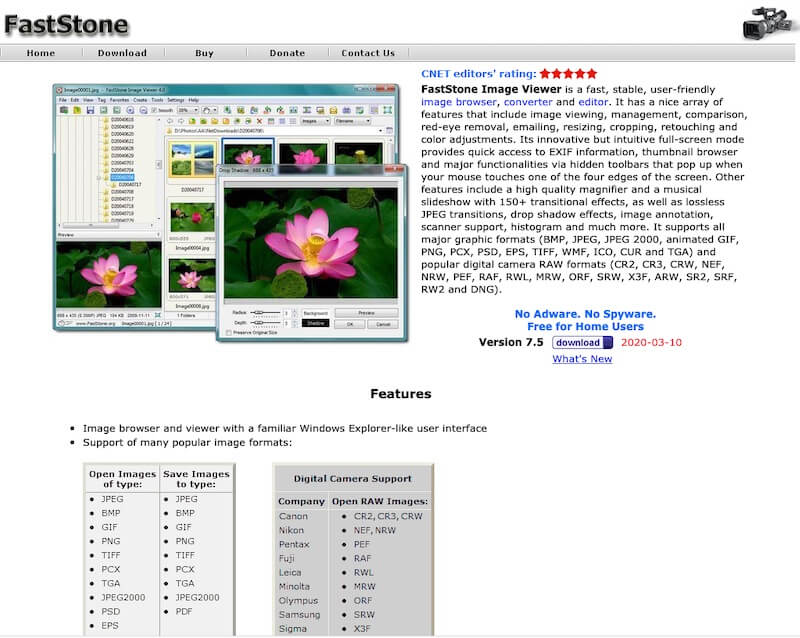 Possibly the best photo viewer app for windows owing to its user-friendly interface. You can get XnView on your desktop as well as on your mobile phones.
The best part of XnView is that it supports major image formats. Along with the image viewer, you'll get some editing features such as color adjusting, cropping, image resizer, etc.
XnView is absolutely free to use. Moreover, you can create contact sheets, convert and rename batches, watermark and add text to an image.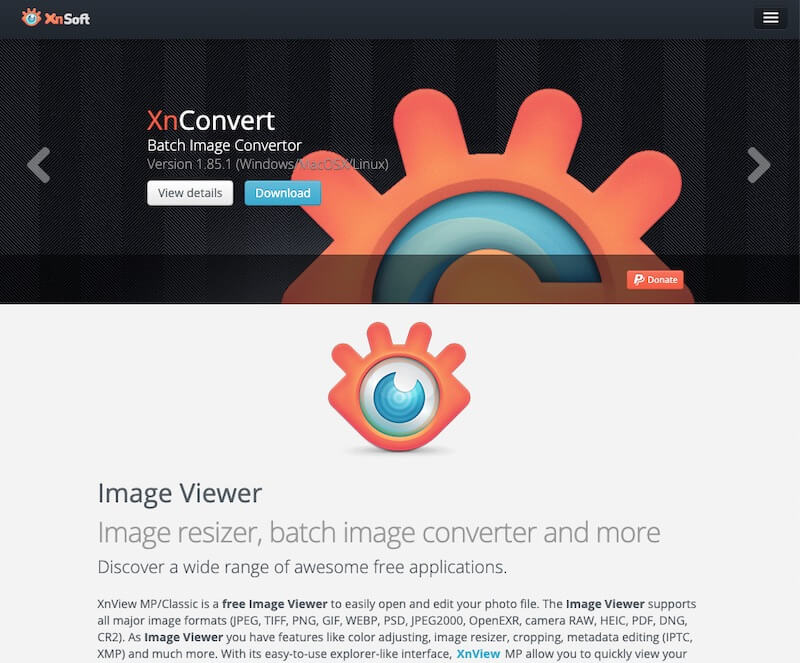 IrfanView is one of the best tools as it is even trusted by the professionals. IrfanView is a free tool for windows. It will not take enough space on your computer as it comes in the size of 3 MB but don't let the size portray its features.
It can convert your photos in order for you to share them easily and optimize them as well. Your entire gallery can be showcased in a thumbnail form so that you don't face any difficulty finding the right picture.
You can scan and print the images as well as create a slideshow. It even supports batch processing and all of this won't cost you anything. The only drawback is that it won't provide you with image editing features.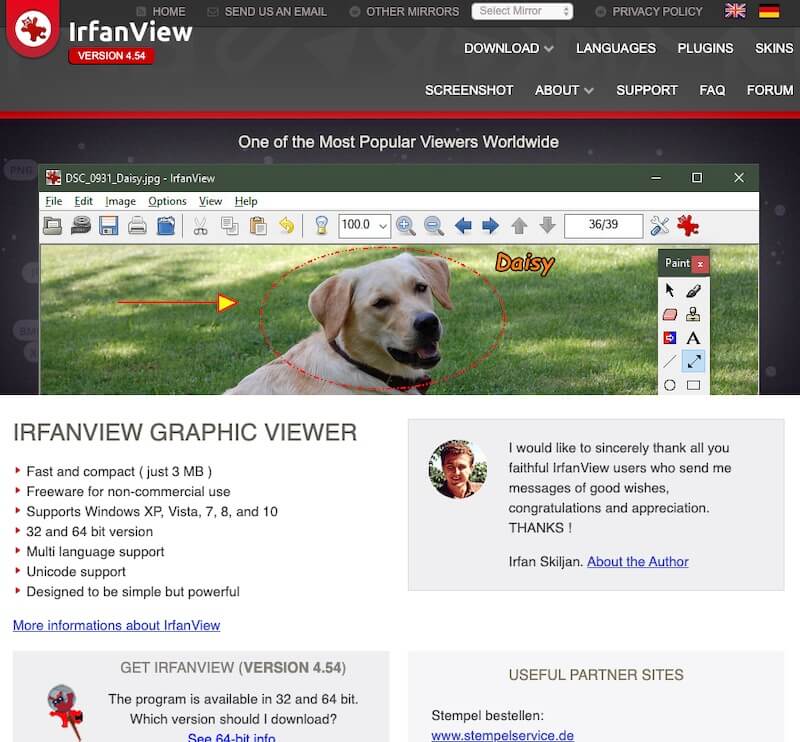 Dropbox is a pretty simple tool that lets you store all possible file types. You can backup your photos from various devices such as android, iPhone, Windows, Mac, and even camera on Dropbox's cloud storage.
Initially, you will get 2 Gb of free storage but you can expand it to 3 TB or 5 TB by paying extra. The photo browsing feature will make it easier for you to get to your image and video.
You can share the links of the folders with your loved ones through emails or even can create a shared folder that will let you and your loved ones to collect photos in the same place.
If you have to drag long images up and down to view more, you won't be facing any such difficulty while using Apowersoft Photo Viewer.
Apart from the major formats such as JPG and PNG, it also supports professional image formats. With this tool, you can process images in batch as well as share it easily with your friends and families.
Free cloud space along with low resource occupation can be an ideal alternative for Picasa.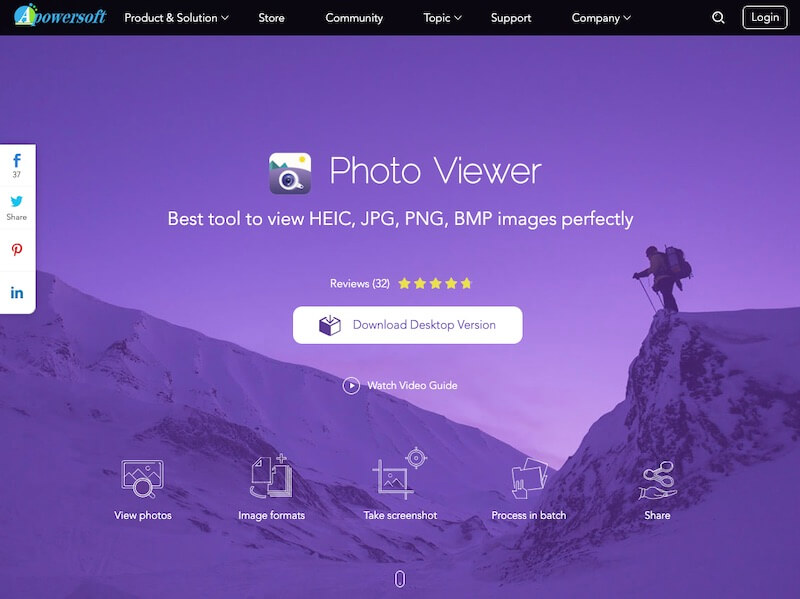 To keep your photos up to date and well-organized on Mac, Apple TV, iPhone, iPad, and PC, macOS Photos is the ideal choice. The dynamic look and power search features will help you see your best memories.
You'll get free storage of up to 5 GB but you can upgrade it to 2 TB by paying an extra amount. macOS photos will keep a track of important moments in your life such as birthdays, anniversaries, holidays, etc.
You'll get the basic editing features such as zoom, resize, crop, add text, filters, etc. You can share your photos on social media platforms such as Facebook or Twitter and make shared albums.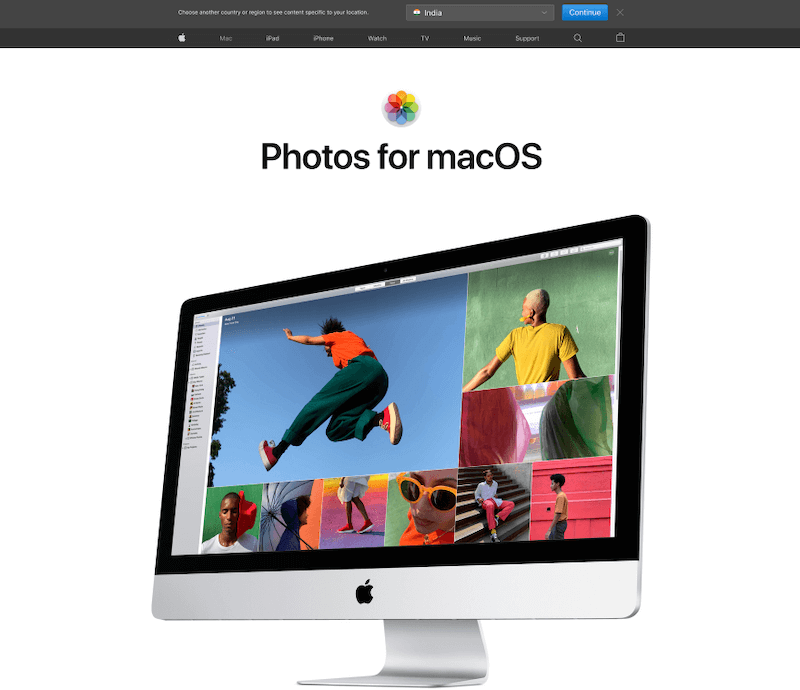 This software isn't free but hear us out because there are plenty of reasons that will make you pay for a premium version. Although there is a 30-day free trial.
This software can handle a giant RAW file. It provides several retouching tools to enhance your photos. The video-editor feature can convert your photos into videos and presentations.
The search process is too easy as you can browse photos by location, date, keyword, and folder.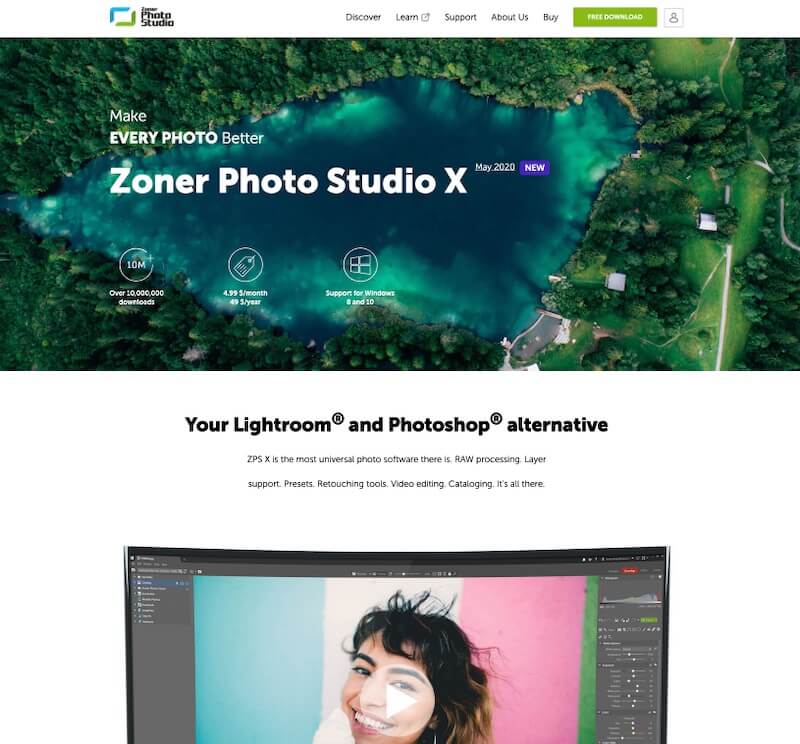 A simple free tool that you can use to edit your photos to fix them or enhance them. It comes with a number of effects and editing options that will help you to make your photos stand out.
Photoscape offers all the required basic editing options as well as advanced effects. It comes with resizing, brightness and color adjustment, white balance, backlight correction, frames, balloons, mosaic mode, adding text, drawing pictures, cropping, filters, red-eye removal and more.
You can batch edit multiple photos at once to save time. It also gives you the option to attach multiple photos vertically or horizontally to make it one. You must have seen such photos on social media sites.
This can be a great tool to edit your photos before you post them on Instagram or Facebook. You can also create an animated gif by attaching multiple photos together.
So, overall, Photoscape is a very handy tool and a good alternative to Picasa app.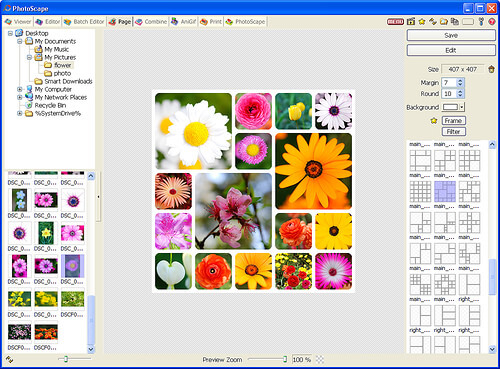 Final Word
While some of the tools mentioned above are paid, they come with their own unique features and services.
The above mentioned tools are giving excellent performance in the market and have made us forget Picasa. Which Picasa Alternative do you like the most? Let us know in the comments below!