A recurring problem in Small and Medium Businesses (SMEs) is an efficient financial reporting and expense tracking.
It is understandable that to lay your mind off operations and focus on complex procedures like salaries and employee-related expenses could be a tough affair.
So, why don't you plug into the cloud and take advantage of expense tracking software?
Cloud-based options with SaaS frameworks have led to the emergence of dynamic platforms that help with expense tracking, reporting, and customer relationship management.
SaaS frameworks are easy to deploy and easier to use given the increased customization and dynamic interfacing that comes with it.
This makes it easier for employees to accept and start using such software, reducing resistance as well as overheads.
Do you need expense tracking software?
You must be straightaway thinking about surfing the best expense tracking software out there and purchasing it but hang on! Don't hurry!
It is critical to evaluate your business and its needs before you deploy a SaaS-based framework. There are certain factors that must be considered:
There are many more variables that can depend on the nature of your business. You may have tools that suit on-field sales teams better. There are other tools that are best suited for remote employees.
As a business owner, you have to create an organizational heat map that helps you simplify all your needs.
This is important for another reason. Expense tracking software comes with admin control and hierarchy features where you assign roles, privileges, and permissions.
These approval features need to know the extent of trust that you place at different levels in your organization.
Analyze Your Backend Technology
If you are running a company, there must keep financial reporting and analysis going on. What tools are you using for the same?
Will the transition to a new cloud-based tool increase or decrease your overheads as compared to the current tool?
The solution that you are choosing must not make it messier for you. An ideal expense tracking system minimizes employee learning curves. This helps new technology diffuse quickly without brain drain and with minimal costs.
After you evaluate such factors, you will come up with pinpoint ideas about the actual requirements and choose the right tool.
For instance, if you have a Windows-based framework with most of your staff using Windows phones, you can eliminate applications built only for Android or iOS.
You will be in luck if your workforce is more familiar with Android and iOS as most SaaS products integrate with these platforms.
Over here, we have curated a small list of cloud-based reporting and tracking frameworks that have an excellent reputation, offer top-notch features and support across some of the best price ranges. Have a look!
Top 5 Expense Tracking Softwares
They are:
Certify Now
An excellent option for SMEs, Certify Now is ideal for serving both mobile users and company finance departments. It has a plethora of inbuilt features like OCR-scanning and auto-fill.
It includes the capabilities of complete end-to-end mobile reporting and submission processes. The drawbacks that you will find are that there is no provision for automating ACH reimbursements and there is no integration with QuickBooks.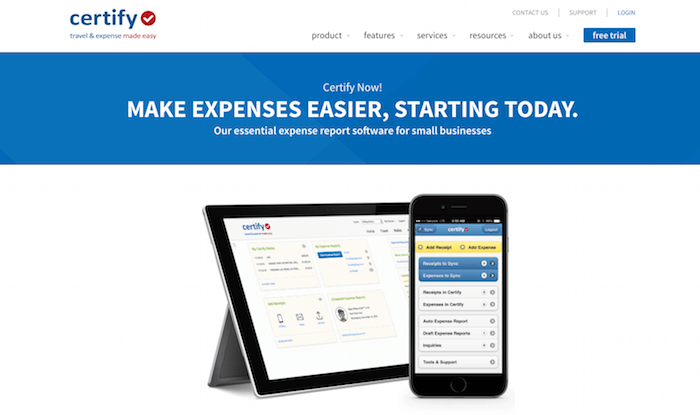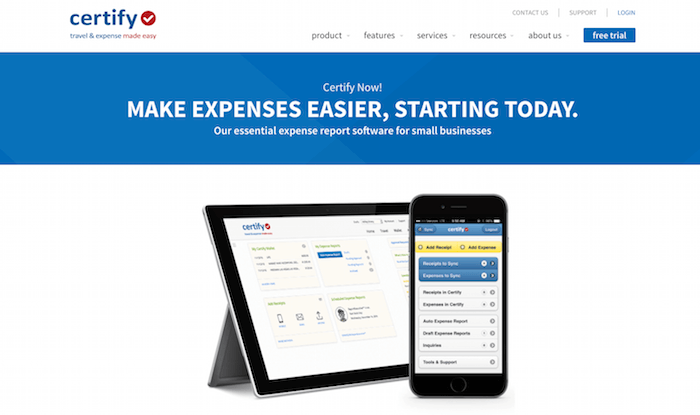 Xpenditure Small Business
Another strong platform that is rising in popularity as we speak, Xpenditure offers easy to use, end to end, flexible expense tracking features and functions.
You have tools that allow for multiple accounting software support, OCR technology, and even multi-lingual interfaces.
This is an excellent option for SMEs that employ remote employees and services and need to remove financial communication barriers.
When you explore it, you will find it to be extremely cheap. It comes inbuilt with international expense tracking, OCR scanning, strong admin features and a lot more.
Sometimes, the OCR scanning may give you a lag but other than that there are no noticeable flaws in the offerings!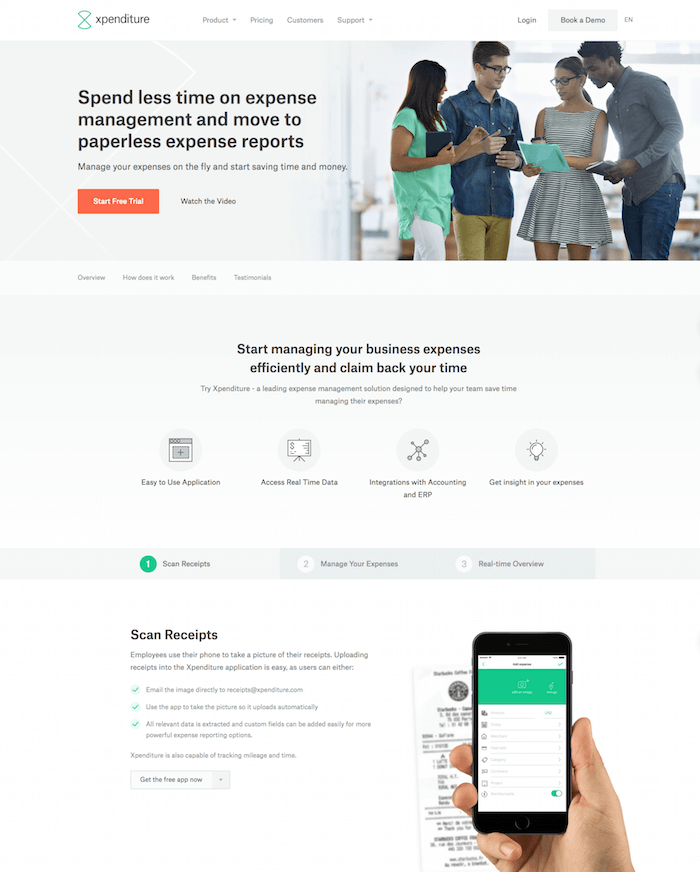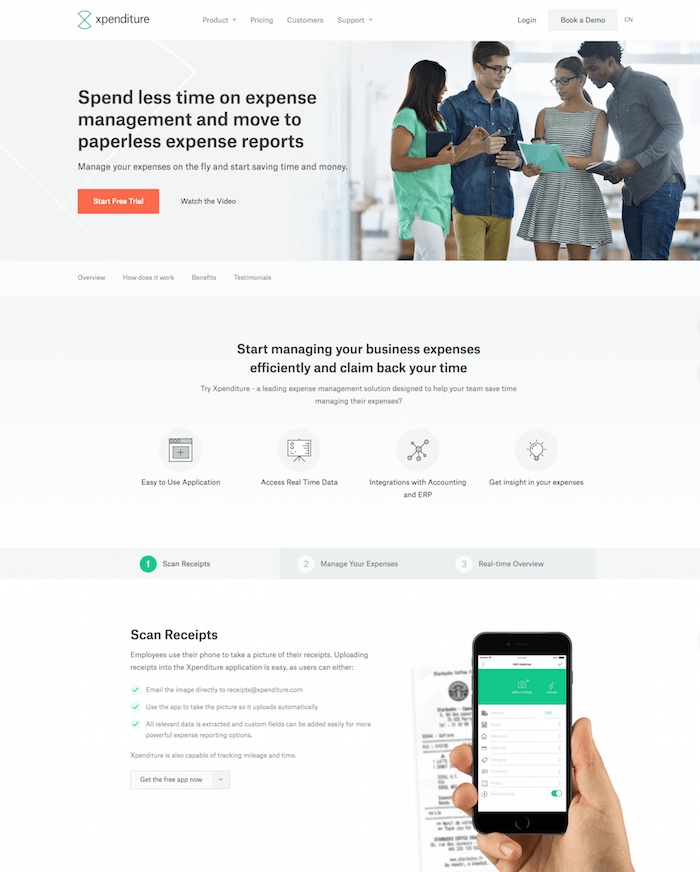 ExpensePath
Want to keep your bank information private? Most expense tracking software and reporting frameworks like QuickBooks and Zoho need your private bank details to operate smoothly and can be risky despite robust security.
ExpensePath doesn't need your bank information. It is easy to navigate the software with admin manuals for added support. You get a risk-free 30-day trial where you don't have to enter any payment information (CC or otherwise)! I think that's pretty cool!
However, there are certain hardware specs that need upgrades. For instance, the camera is unable to trace specific dollar rates and vendor information.
It has to be input manually. This creates an unwanted lag in operations you don't want.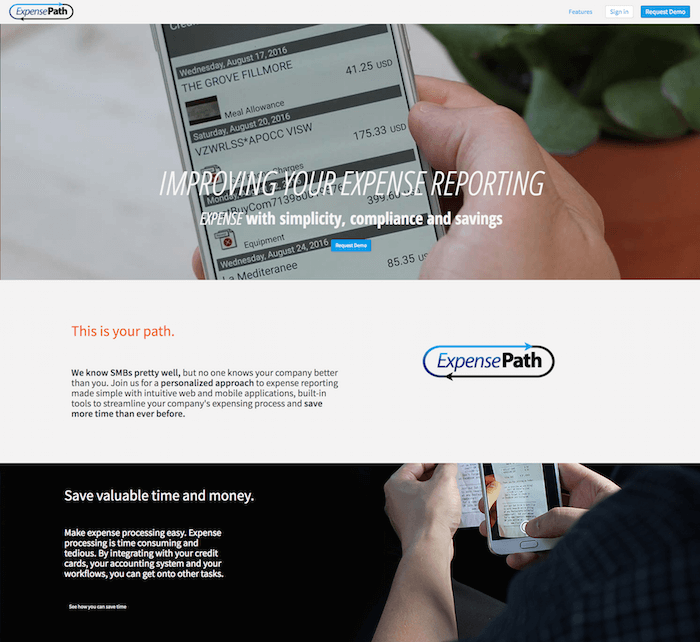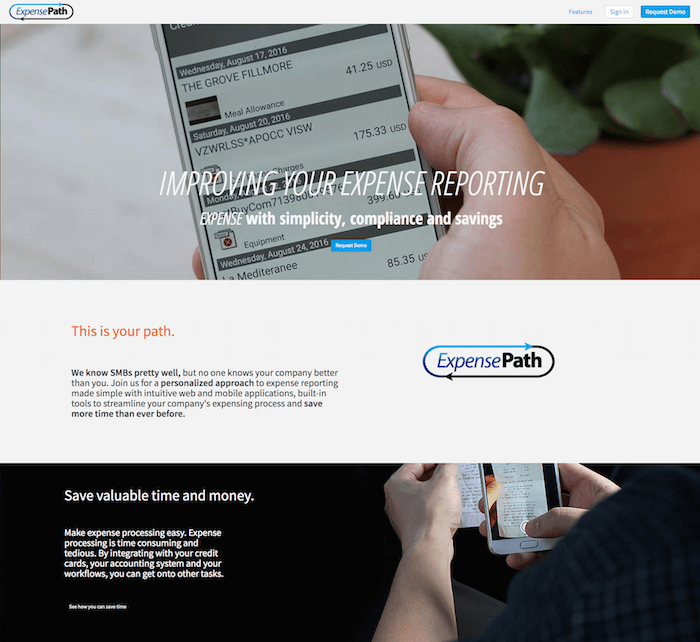 Receipt Bank
One of the unique features of this software is the payment plan. Instead of charging per user like the others, Receipt Bank bases its payment based on the number of items processed each month.
To me, that sounds highly logical, flexible and is a great selling point for SMEs.
Solo entrepreneurs who want to track expenses can get started for $14.99 per month for 50 items processed, or an organization can select a single user, and that person can manage 300 items for $89.94.
You can upload pictures, capture data through mobile interfaces and enjoy all the standard features that come with a high-quality expense tracking system.
It has user levels controlled by the admin. You can add and approve other admins, approvers, and submitters.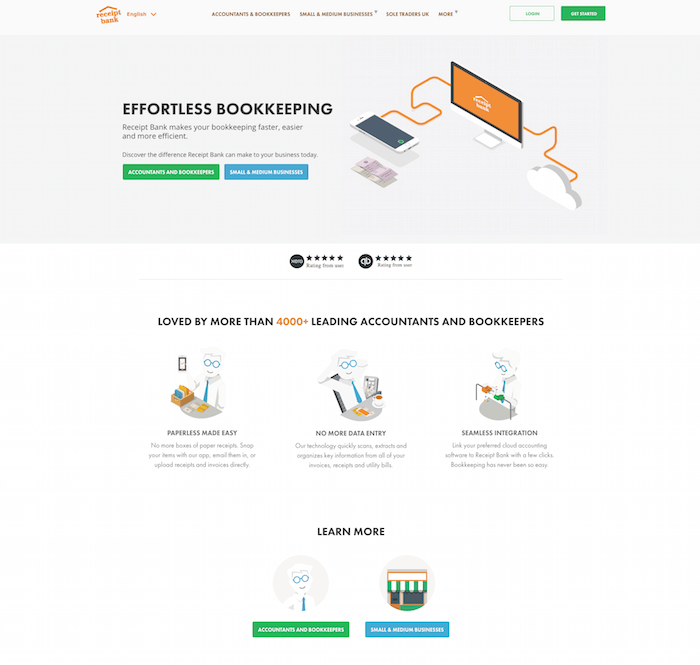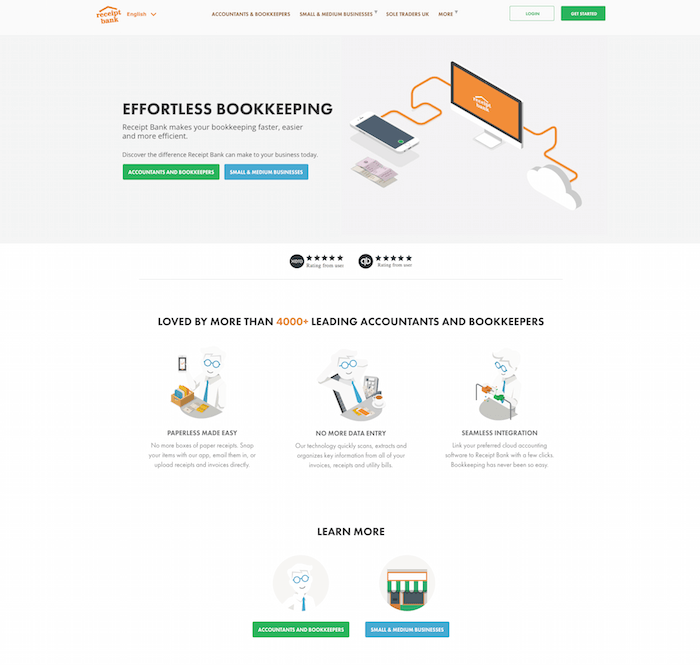 Zoho Expenses
I guess most of you might have heard about Zoho Salesforce and its related offerings. Zoho Expenses is part of the same subset.
Being one of the most reputable CRM and cloud services providers on a global scale, there is no denying quality of service with these guys. You have standard 14-day tryouts that are enough to make a decision.
End users can enter data in multiple ways including the Zoho Mobile app, which works seamlessly with Windows, iOs, and Android phones alike.
Data can also be entered through the Zoho Expense website. You can just email receipts to a User ID made uniquely for the framework.
Some of its unique features that you won't find anywhere else including the Google Chrome Add-on. Using this add-on, you can clip portions of a webpage and use them as receipts.
Unlike other expense tracking frameworks, ZOHO can offer integrated services including accounting, CRM, online surveys, email management and a lot more.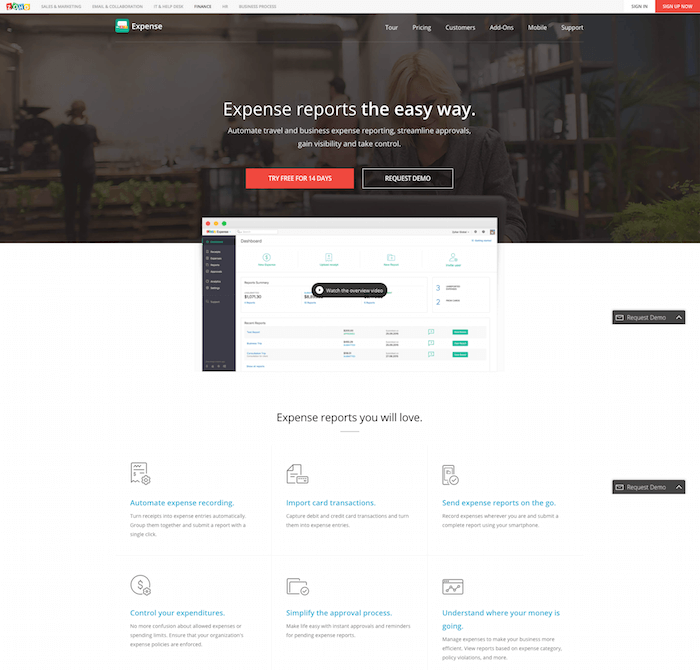 Conclusion
There are innumerable SaaS frameworks that provide excellent expense tracking functions to their end-users. It is possible that one of the listed five above may suit your needs.
Most of the others offer similar features with some of the other drawback. However, it is important for you to explore, analyze the needs of your business and make an informed choice!
Don't let erroneous reports bring your company down. Invest in the right software and stay on top of things!