Being an internet user, you probably have a few favorite websites. Some of these websites might belong to a big corporation, and others might be some small hobby niche blogs.
Whatever the case, have you ever noticed that all these blogs have some newsletter system or call you to 'subscribe' with your email.
Why is that? So does this mean that these people are of the opinion that email marketing works? Well of course, or why else would they cover up a significant portion of their website?
And if this obvious example isn't enough, here is some research on the fact, highlighting the usefulness of email marketing.
So, if you are a website owner yourself, then it's time to consider being serious about this email marketing ordeal.
But you might be wondering how to start, and the whole campaigning might be expensive. Well, it isn't expensive, and neither is it difficult.
In fact, if you are a WordPress user, here are some of the best plugins that can help start your email marketing initiative.
But you might be wondering how to start, and the whole campaigning might be expensive.
Well, it isn't expensive, and neither is it difficult. In fact, if you are a WordPress user, here are some of the best plugins that can help start your email marketing initiative.
So without further ado, here is the list of Best Email Marketing WordPress Plugins:
Top Email Marketing WordPress Plugins
---
MailChimp
MailChimp is one of the most popular email marketing solutions. And luckily, the service has a plugin available for WordPress. T
The plugin offers a plethora of ways in which you can design and customize your emails to get leave positive responses to your audience.
The plugin offers features that allow you to send and track emails, manage your subscribers, get an analysis of your marketing, create nice email templates, enable autoresponder, and loads more.
You can also use the plugin to customize sign-up forms, sign-up checkboxes, and various other forms to gather information from your visitors.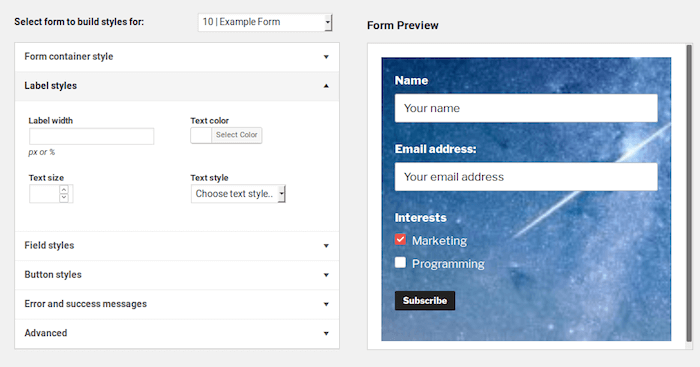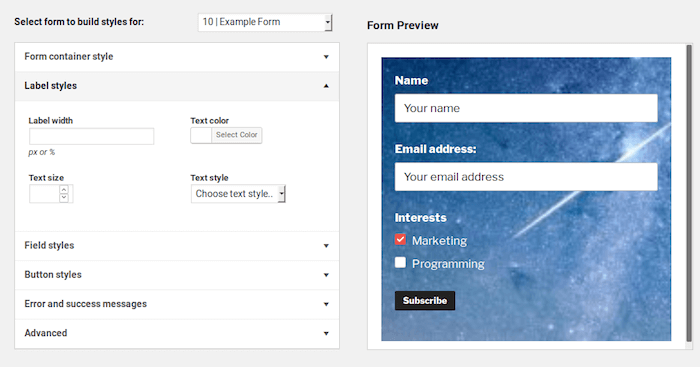 OptinMonster
Now let's talk about OptinMonster which is another one of the popular email marketing plugins for WordPress websites.
The plugin offers a modular structure for using its features which means you don't have to download all its features, just the ones which you wish to use. This makes the plugin significantly lightweight compared to its competitors.
It's the feature of the plugin would be its exit intent pop-up. This tracks the mouse speed and mouse gestures made by your visitors and asks users to subscribe to your website when they are just about to leave your site. This can be helpful in improving the conversion rate.
The plugin also gives you control over the kind of form you want to show on your website along with the opt-in title, the duration, loading delays, and so on.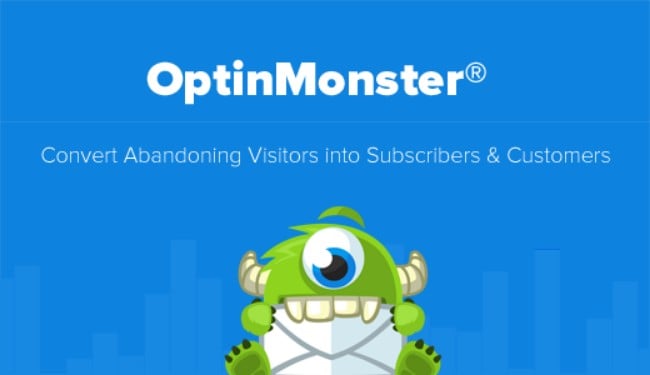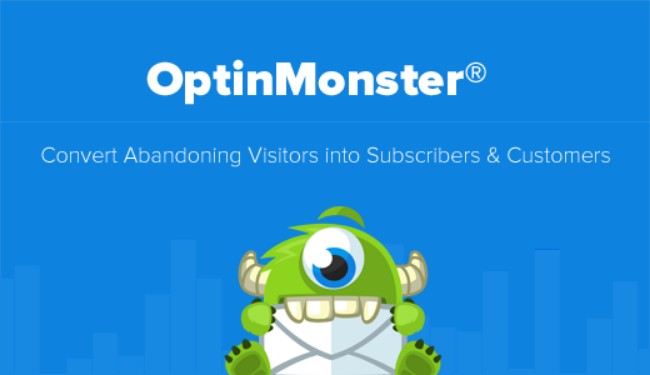 Bloom
Bloom is one of the leading email opt-in plugins for WordPress by the Elegant themes team. As they offer the subscription-based buying option, you get some other amazing products like the Monarch social sharing plugin as well as their flagship product the Divi Theme.
This plugin offers you a comprehensive admin panel where you can design your opt-in form with your own image, color scheme, and many other options.
It comes with different placement options, also you can set when you wish to set the pop-up trigger, after a specific time, % of the scroll, and a few more options.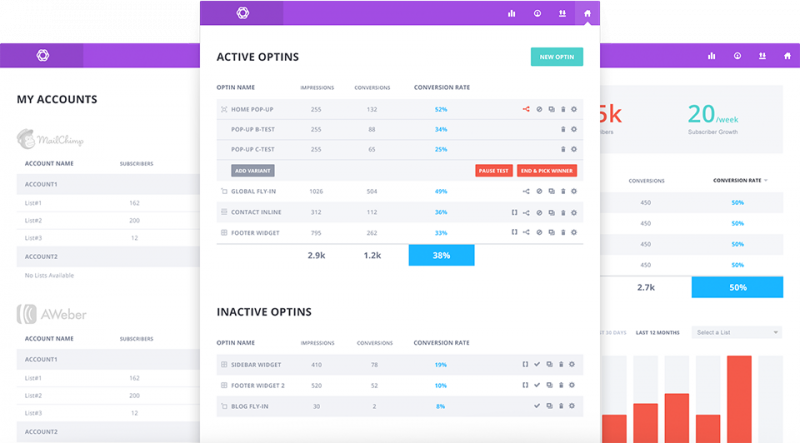 SumoMe's List Builder
If you liked the exit intent pop-up feature that we discussed with OptInMonster, then you will love SumoMe's Lister Builder plugin. The plugin prompts up a lightbox asking for email addresses just before your visitors try to leave your website.
The plugin provides a bunch of customization features for all these pop-ups and also this plugin is mobile-friendly, making it a few of a kind.
Some of its other features include the ability to share your WordPress content with your social media accounts, access to Google Analytics directly from your website, a scroll box that gathers all the email addresses, and heatmap functionality.
Sumo is one of the most widely used email marketing WordPress plugins and you will find a number of pro bloggers and big businesses using this amazing tool.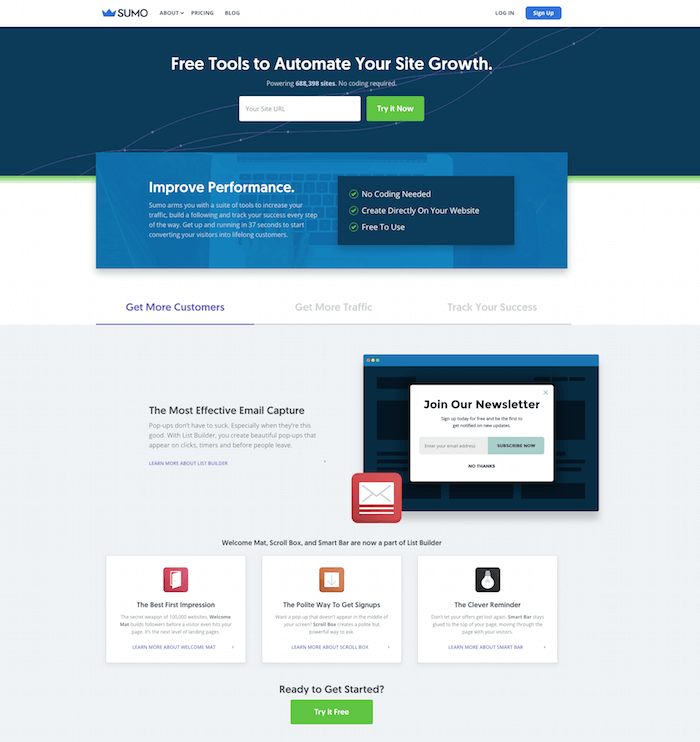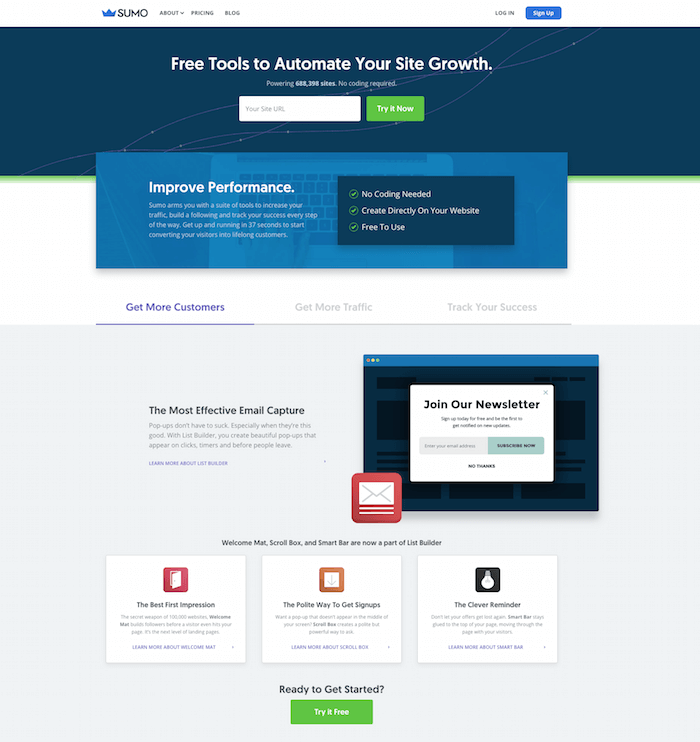 OmniKick
OmniKick is a highly compatible marketing automation service for every type of business. Either you have an eCommerce shop, dealing with B2B or a content publisher.

It has some unique potential that let your game be more advanced than your competitors. You can plan your digital marketing campaign and execute them quite successfully with it.

OmniKick's Drip feature aid you to capture relevant leads and create a robust email list. You can choose different templates and display options such as PopUp, slides, full-screen welcome gate, and floating bar.

Besides, the push notification tools intend to maintain a unique customer relationship journey. Even when your customers are offline and not visiting your site, you can still able to send them Push Notifications.

The rewarding fact is you can start a free trial anytime soon. Selecting a different product for different pricing is possible.

No matter if you have a small venture or a big investment. OmniKick helps you to engage people, convert them to your product, and keep yourself growing larger.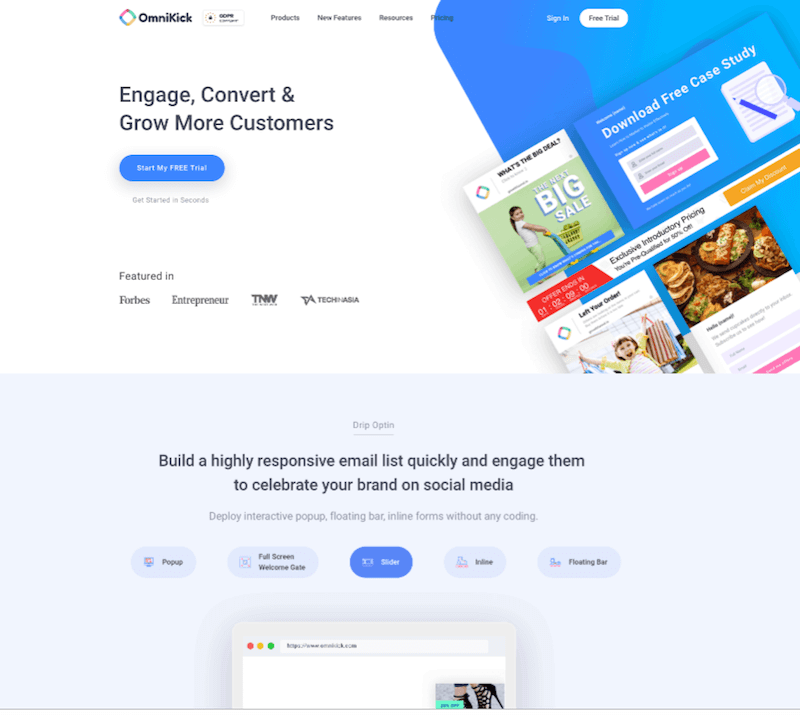 SendinBlue
Much like MailChimp, SendinBlue is also an email marketing service that also has its WordPress plugin. Besides email marketing, the service also provides transactional email and mobile text messaging.
There are a lot of features, and the whole thing is quite easy to use making it popular with beginners as well as advanced users.
Now one thing to note here is that plugin does come with different membership plans. And if you wish to use the plugin for free, then you will be stuck with a monthly restriction of 9000 emails.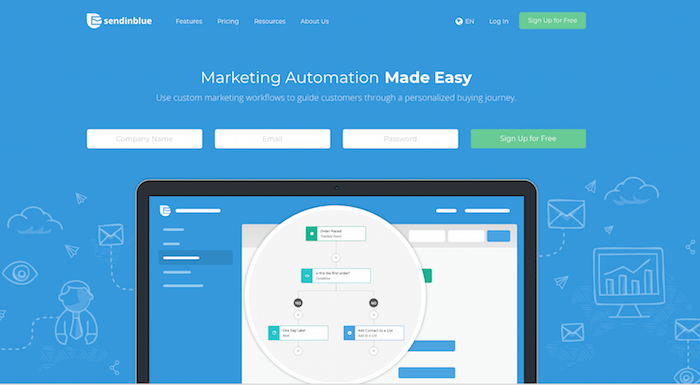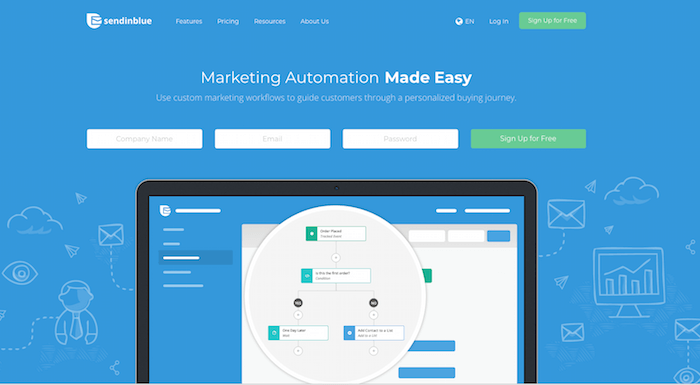 Contact Form 7
Contact Form 7 isn't precisely an email marketing tool, but it can surely be used like one. The plugin is used for making contact forms for your WordPress website.
There are a lot of features, and everything is extremely user-friendly making it one of the preferred choices for beginners and experts alike.
The plugin allows for easy contact form creation, Ajax-powered submitting, Captcha, Akismet spam filtering and then there is the added advantage of MailChimp integration.
And on top of this, all you have to do is add the Contact Form 7 Newsletter plugin to your website to start sending emails to your subscribers.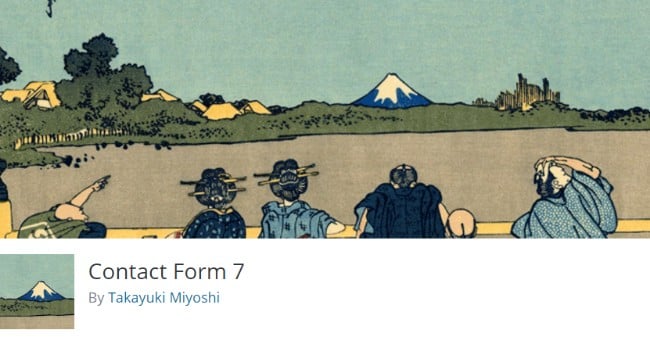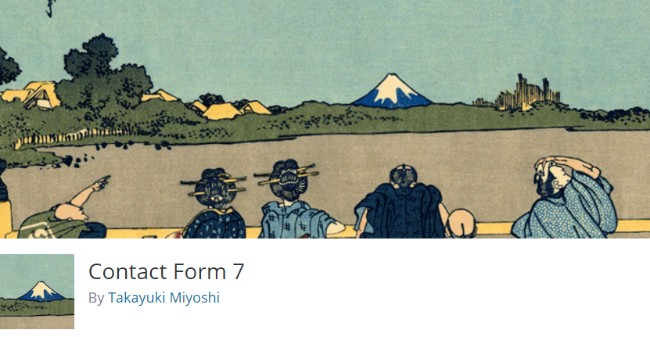 Attention Grabber
Attention Grabber is a free WordPress plugin available right from the WordPress repository.
The plugin can be an effective tool in your email marketing campaign as it effectively maintains its namesake, i.e., it helps to grab your visitor's attention.
It manages to get this done by using an alluring notification toolbar that easily 'grabs user's attention.'
Besides this, the other noteworthy features provided by the plugin would be the ability to track sign-ups using Google Analytics, the option to hide or display certain content, and so on.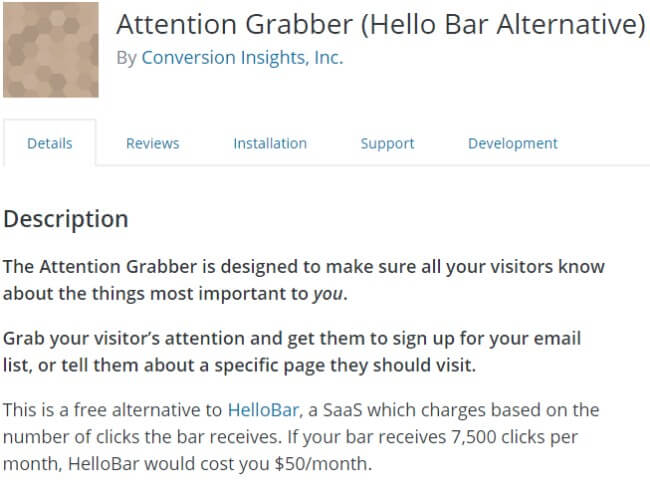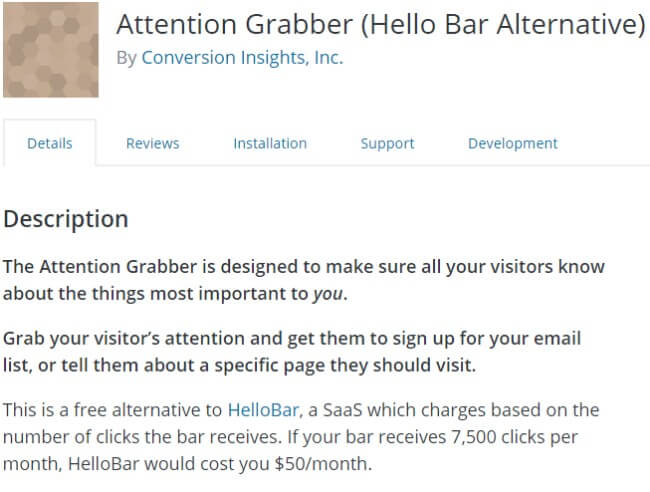 Newsletter
Newsletter is one of the most powerful as well as popular email marketing plugin as far as WordPress is considered.
In fact, if you have this plugin installed, then you won't have to worry anymore about all your email marketing necessities.
First of all, the plugin helps you to create and manage all your newsletters. Then this is complemented by a plethora of features such as email tracking, customizable forms, and subscription widgets.
To complement all these, there are the subscriber preferences features that help you to fine-tune your campaign.


Final Word
WordPress has an extensive list of plugins for all sorts of activities. So if you happen to use a powerful well features email marketing plugin that we missed on this list, also feel free to write about it in the comments section.
Your fellow readers will appreciate your contributions.