Elementor is one of the most popular and widely used website builders for WordPress sites. This website builder is recommended by pro-WordPress users.
Get the plugin and spend some time with it. Once you understand the builder well, you will never need a developer again to create any design on your WordPress site.
The tool has grown over the years and a number of add-ons and plugins have come up to bring in additional features to this powerful website builder.
In this article, we will look at some of the best plugins for Elementor Page Builder. I have tried to make this roundup as straightforward and helpful as possible.
Elementor Page Builder
Should I tell you a few words about Elementor Page Builder? OK, Who is the builder perfect for? It's a great solution for everyone who likes to keep things simple.
With over 5 million active users, Elementor is the most popular website builder for WordPress. You can design any kind of website using Elementor and the Elementor add-on plugins that we have listed in this article.
Collection of Plugins for Elementor Page Builder
Enhance your website with Elementor add-on plugins. Create a great-looking custom design for your website without writing a single line of code.
The builder allows building content even if you have poor coding or development skills. It will happen naturally. WordPress themes equipped with Elementor builder, as well as plugins are noob-friendly.
If you are reading this, you, probably, want to create an online website/store with the Elementor builder. No worries, there is no lack of themes and templates that will make your work a piece of cake.
There are Elementor add-ons that bring additional functionalities making your work with the builder even more convenient and smooth.
Elementor plugins will significantly extend the capabilities of your favorite builder. You will be able to create headers/footers, mega menus, add WooCommerce functionality, or create any piece of content imaginable with Elementor add-ons.
Don't have time to browse all the plugins or know exactly what you are looking for? Take a look at the table down below.
You can find links and brief info about all the items featured in this blog post there.
Don't you think that it's time to study every plugin in detail? Have a nice efficient browsing!
Elementor Pro
You probably know that Elementor offers a free version as well. So, if you wish to create a custom website using Elementor, it is not necessary to buy the plugin.
However, the pro version of the plugin offers you amazing features and options to take your website to the next level.
You can buy Elementor Pro if you are serious about your online business, it worth the money you pay. So, this list of Elementor add-on will start with the pro version of the plugin.
The pro version of the plugin comes with an extended list of modules that you can use to create your pages.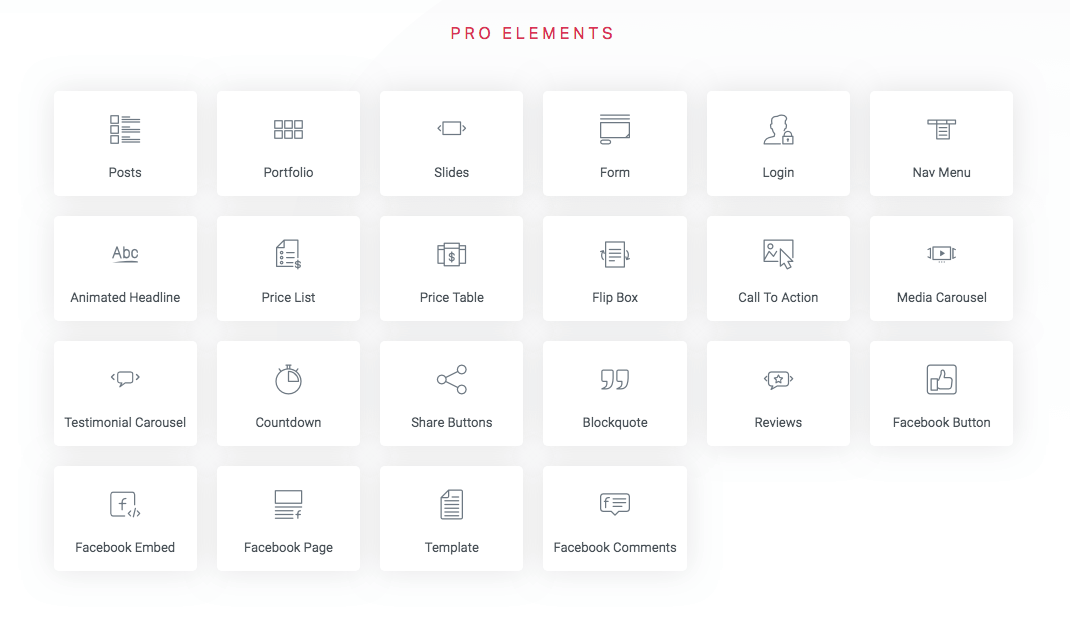 JetEngine – Adding & Editing Dynamic Content with Elementor WordPress Plugin
JetEngine is a perfect tool for adding and editing dynamic content with Elementor. Become an expert at working with dynamic content without programming.
You can use this plugin to create custom potst type and add all different types of meta filds to that. You can create any kind of website, be it a aomobile directory, a business listing site, a recipe site or anythign else that you wish to create.
You will never have to write custom code again. JetEngine along with Eliminator will super charge your business and help you create a similar site like those top authority sites.
Main Features:
Create the needed custom post types for adding your specific content
Add Custom Fields on the Fly
Create Custom Taxonomies
Create and Customize Post Type and Taxonomy Templates
Use the Powerful Set of Widgets for Dynamic Content
Structurize Templates Using Different Layout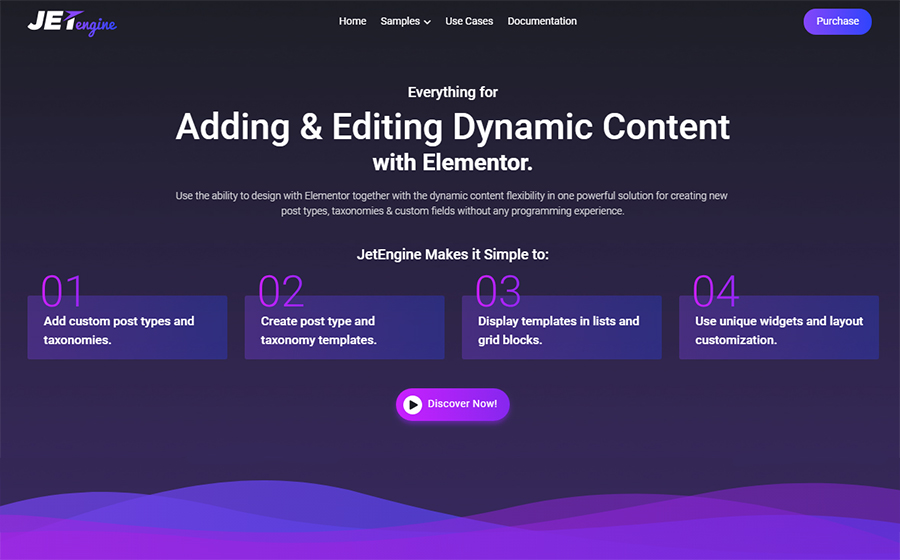 Stratum
Stratum Elementor Widgets offers a collection of 20+ most essential business-related widgets.
Among Stratum widgets, you'll see the exact analogs of paid Elementor Pro widgets and alternative Elementor Basic widgets but with extended functionality.
Stratum works fast, does not slow down your website, and is fully-compatible with other Elementor add-ons.
Stratum does not separate widgets into "free" and "paid" ones. Instead, it lets you use all 20+ widgets for free with just a few extra functionalities available in the premium version. In the free version of the add-on, you will see which Elementor options are marked as "pro", so based on your needs, you may decide whether to get Stratum PRO or stay with the FREE one. 
Main Features:
All 20+ widgets are free
6 analog widgets to paid Elementor PRO ones
Modules inherit visual styling of your theme
Advanced design toolchain
Elementor template library integration
Fully compatible & fully responsive
JetSmartFilters
You must have seen those advanced directory sites or eCommerce sites with all different types of filters to make it easier for the users to search through different parameters.
You can create similar kinds of filters on your site using this plugin. It will help you to create smart filters for different meta fields.
Think of creating a Vacation Rental site like Airbab, it is not possible to create it with the simple WordPress installation or just by using the Elementor website builder, you will need to add different filters so that the users can search depending on many different factors.
The JetSmartFilters plugin will make that possible for you. You can create the exact same kind of website by using this search filter plugin.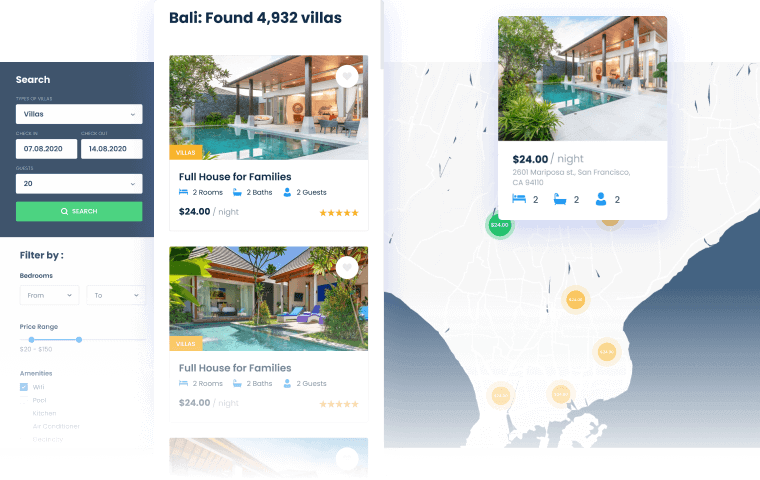 Or how about creating a Car Dealer site. You can easily create a very professional looking Car Dealer site using Elementor and the JetSmartFilters plugin. It offers you all the necessary filters to make sure that you have a great setup.
Similarly, you can create any other kind of site that you need using this amazing plugin. Your users will only see the relevant posts on your site. So in a way, you make the process quicker for them to search and find the relevant content on your site.
Main Features:
Advanced filtering logic
Dynamic filtering
Range filters
Sorting filters
Visual filters
Search filter widget
Date range filters
And more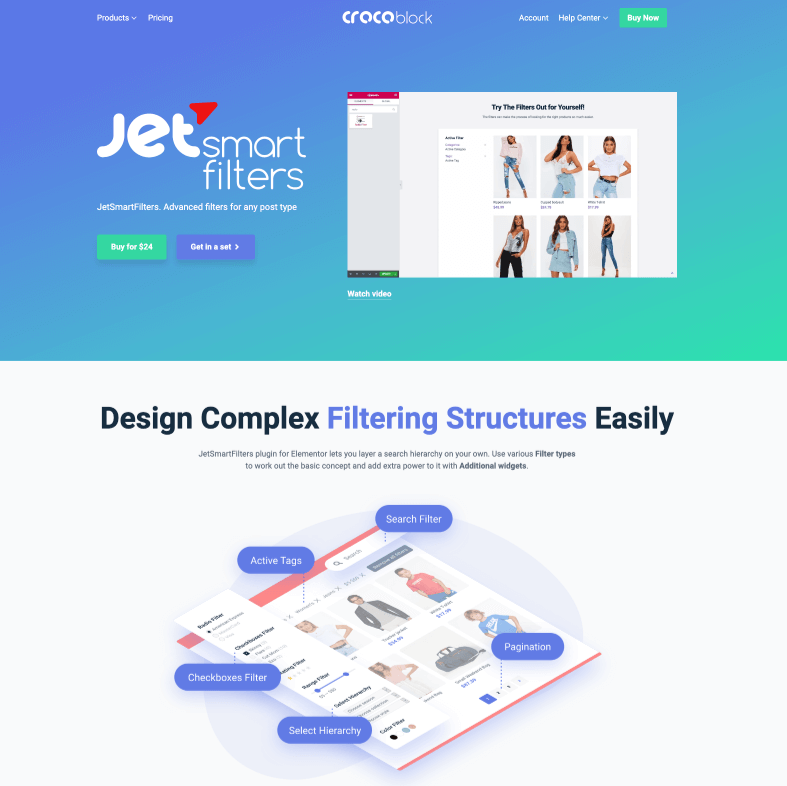 The Plus Add-ons
The most extensive add-on for Elementor The Plus Add-ons offers you the maximum number of custom elements that you can use to create your site.
The plugin offers you over 300 UI blocks that you can use on your pages. It also offers you over 80 custom Elementor widgets and a number of ready templates.
If the default Elementor setup is fulfilling your requirements, you must check The Plus Add-ons as you are most likely to find a solution with this add-on plugin.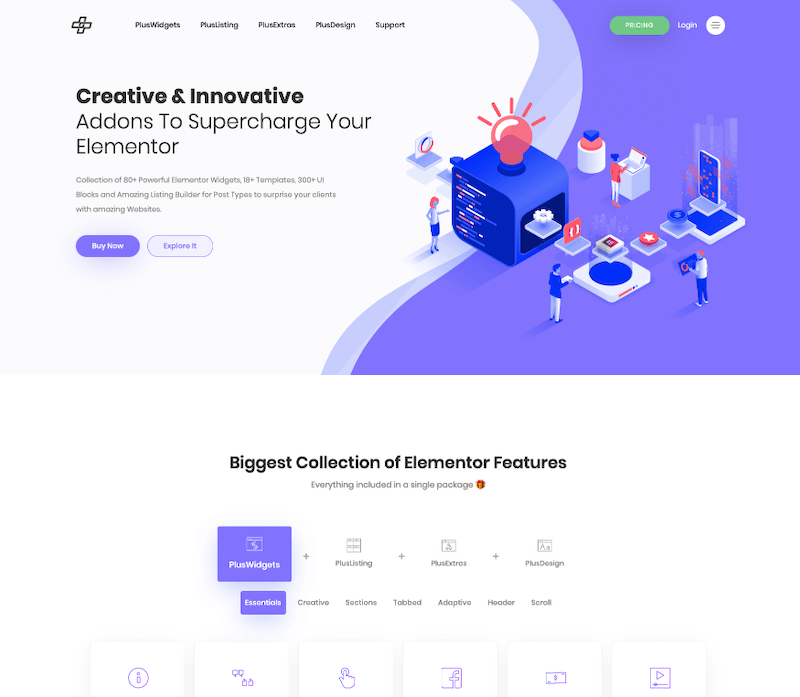 JetBlog – Blogging Package for Elementor Page Builder
JetBlog plugin is a powerful Elementor add-on, which was developed for creating outstanding widgets and showcasing your posts in an attractive way. It enables you to create and easily customize text tickers, smart tiles, and smart lists.
Main features:
Smart Modules Set
Easy to Work With
Magnificent Appearance
Fully Responsive Layout
Extensive Documentation
RTL Supported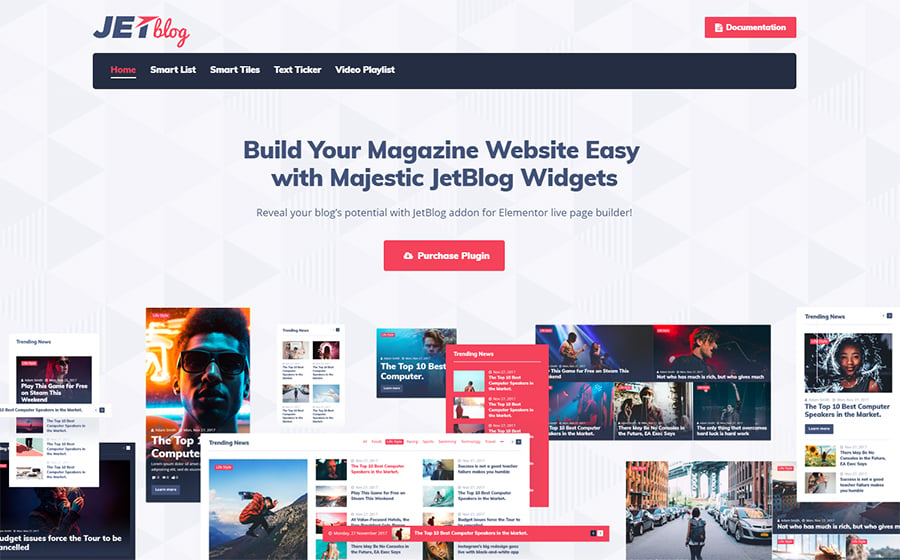 Ultimate Add-ons for Elementor
The Ultimate Add-on for Elementor by Brainstorm Force who is known for their popular Astra Theme.
It is a big library of useful elements to enhance the Elementor builder and add amazing new features with just a click.
From small elements like fancy heading, infoboxes to custom WooCommerce related elements, you have over 20 different options to choose from.
The plugin is easy to use, you can add any of the element just like any other Elementor element and get started.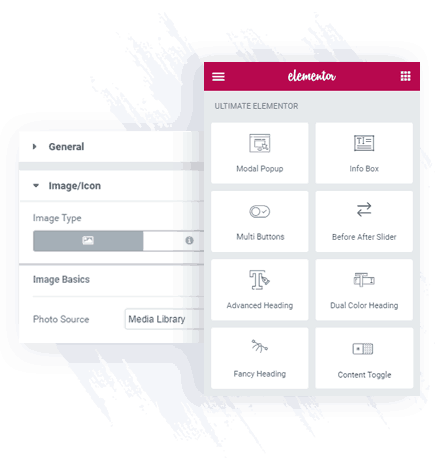 JetElements – Add-on for Elementor Page Builder WordPress Plugin
The add-on allows enhancing your Elementor bundle with a variety of modules, which will be useful in your web building. JetElements was specially created to be embedded in Elementor functionality and provide you with versatile decisions and stylish elements.
Main features:
Dropbar, Video Player, and Audio Player Widgets Included
Multiple Elements for Creating Content Easily
WooCommerce Elements Integrated
Contact Form7
Effective 24/7 Support
Detailed Documentation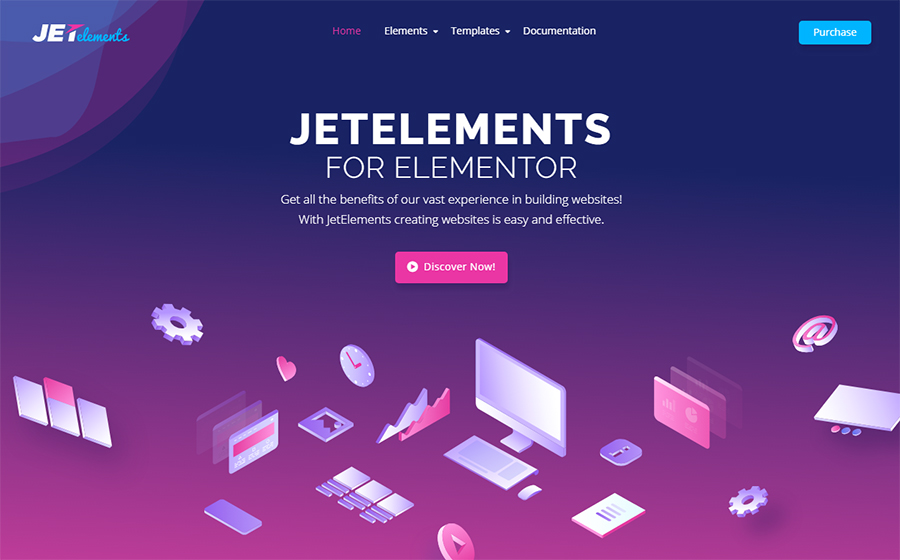 JetTricks – Visual Effects Add-on for Elementor WordPress Plugin
JetTricks is an add-on that is perfect for adding visual effects to the web pages even if you have no coding skills. Use its extended functionality and extra widgets for Elementor live page builder.
Main Features:
Lots Of Visual Effects
JetTricks Tools Set (Parallax Element, Sticky Column, Unfold, Show More, etc.)
Easy To Use
Easy To Customize
Vast Written Documentation
Hotspot Makers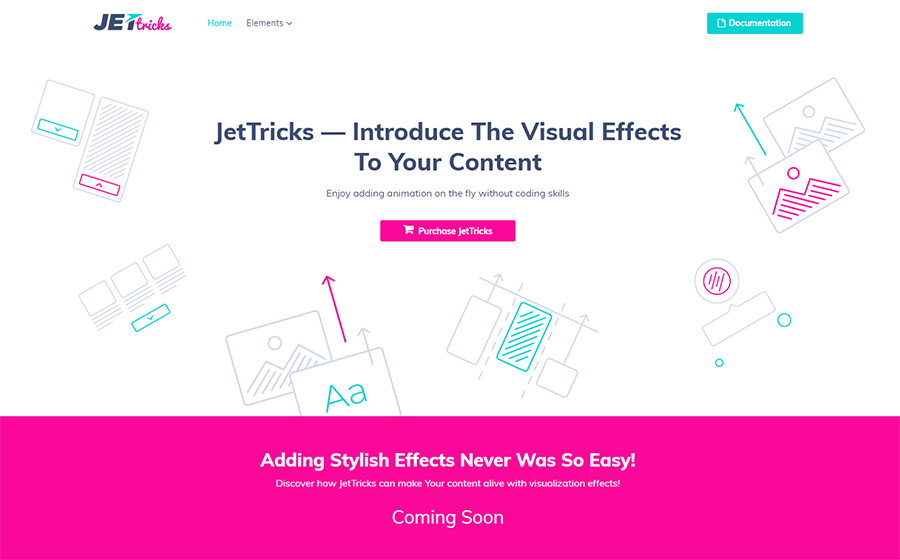 JetReviews – Reviews Widget for Elementor Page Builder WordPress Plugin
Make your reviews more spectacular and stylish with a breakthrough JetReviews functionality. The plugin is really easy to work with, allowing you to create reviews and rating progress bars in a few clicks.
Main Features:
Simple and Intuitive
Enjoy Creating Unique Styles (versatile typography settings, vivid colors, shadow boxes, etc.)
Fully Responsive
Documentation
Immaculate Typography
Bright Color Palette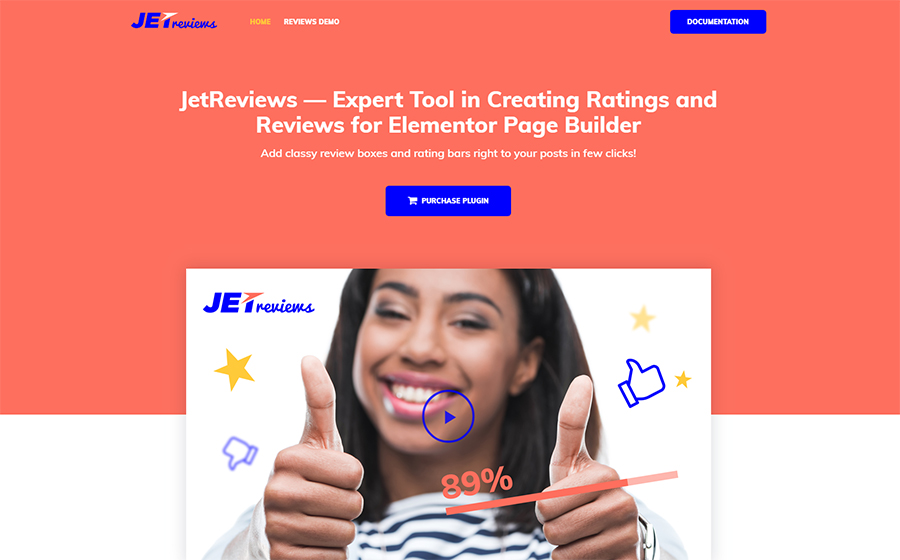 JetAppointment
One of the most comprehensive appointment booking WordPress plugins for Elementor. It will make it super simple for your business to manage appointments on your site.
The plugin comes with simple, guided wizard that makes it super easy to get started with the plugin even fo ra complete newbie.
Main Features:
Custom templates
Smart notifications
Option to add custom fields
Add schedule and day off
Set working hours
Customize calendar labels
And more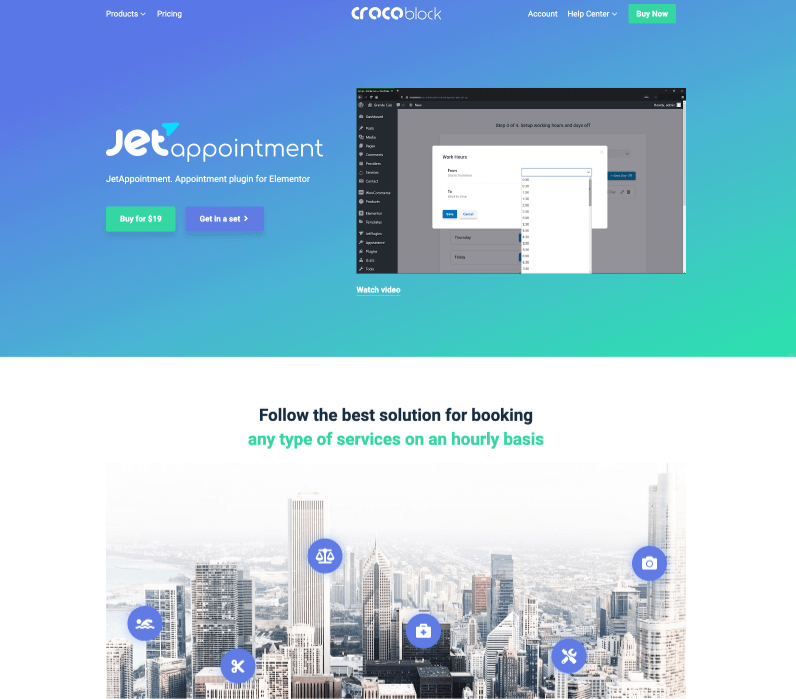 JetParallax – Add-on for Elementor Page Builder WordPress Plugin
JetParallax add-on allows creating eye-catching pages by applying the parallax effect to backgrounds of different sections. The plugin creates multi-layered parallax with a number of behavior triggers, speed, animation effects, and custom positioning.
Main Features:
Countless Parallax Layers to Use
Flexible Animation Speed
Mouse Move & Scroll Behavior Type
Custom Position Settings
Perfect for Creating Backgrounds
Detailed Documentation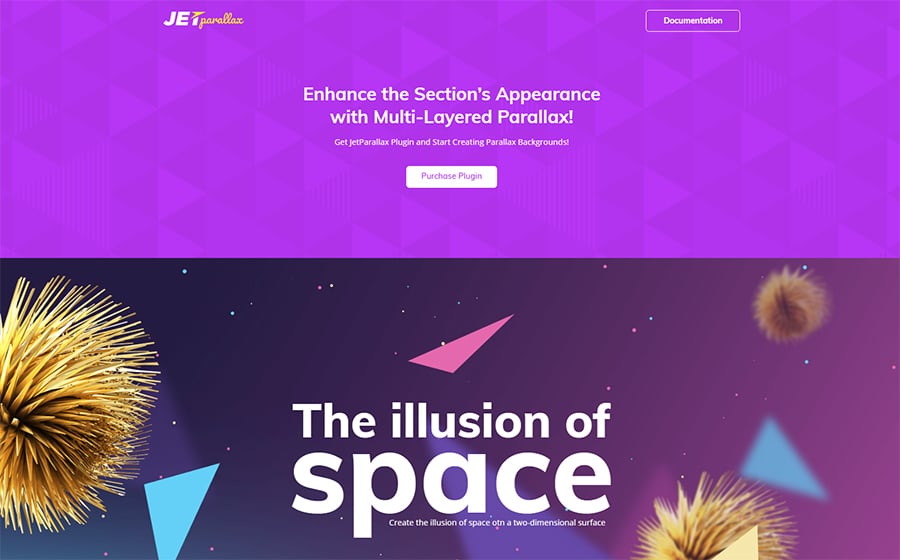 JetMenu – Mega Menu for Elementor Page Builder WordPress Plugin
JetMenu is a highly functional plugin, which allows creating Mega menus with dropdown items. This plugin doesn't limit your imagination and has a rich potential of creating astonishing menus and styling them according to your vision and needs.
Main Features:
Allows To Create Menu Fast & Easy
Highly Customizable
Allows To Create Vertical Mega Menu
Use with Most Popular Themes (Avada, Be, Enfold)
Simple & Intuitive
Requires No Coding Skills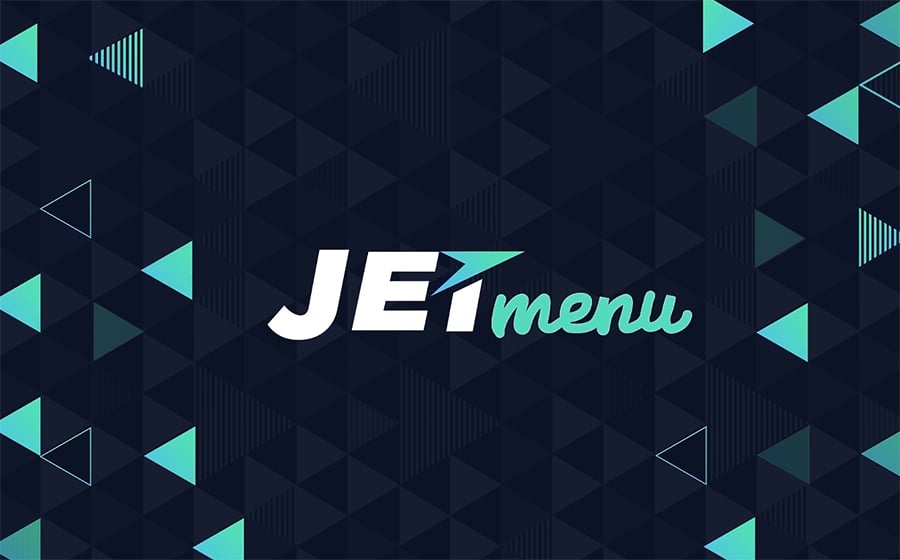 JetTabs – Tabs and Accordions for Elementor Page Builder WordPress Plugin
JetTabs is a stunning Elementor add-on, which allows creating and implementing outstanding tabs and accordion blocks on your website. The plugin is easy to customize, it contains unsophisticated settings and lets you create eye-catching widgets.
Main Features:
Brings Top-Notch Tabs & Accordion Widgets Within Reach
New Widgets Set
Tabs To Organize Content
Classic Accordion Widget
Vertical Accordion
Image Accordion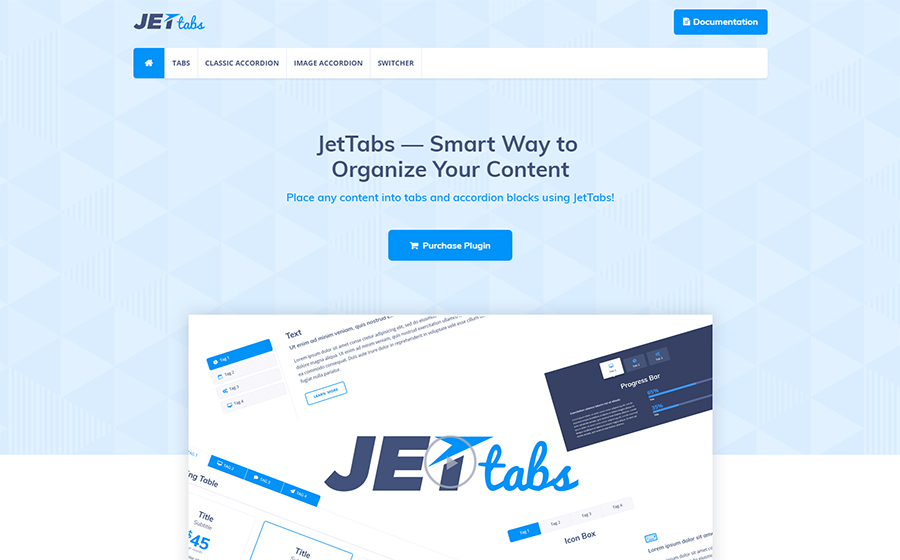 JetWooBuilder – WooCommerce Page Builder Add-on for Elementor WordPress Plugin
JetWooBuilder is a must-have add-on allowing to add fully-fledged WooCommerce product pages. So, use them as templates, and create loads of attractive WooCommerce content with versatile WooCommerce widgets.
Main Features:
Widgets Set For Online Store
Create Your Own Product Layouts
No Coding Skills Needed
Caring 24/7 Support
Powerful Widgets Set For WooCommerce Online Store
Build Your Own Single Product Page Layouts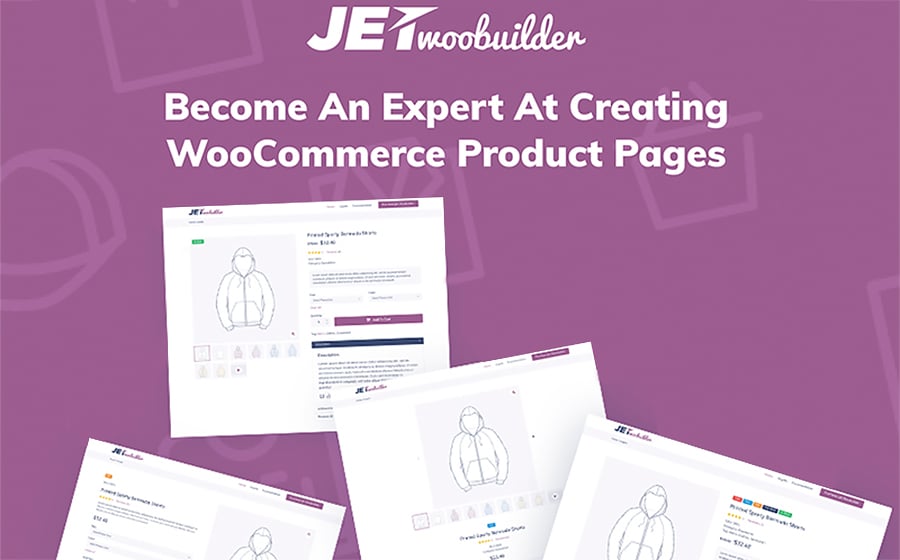 Main Features:
Must-Have Widgets For Creating Headers & Footers
Use JetBlocks Widgets To Create Outstanding Headers & Footers
Make The Sections Sticky
Easy To Use & Customize
Effective 24/7 Support
Documentation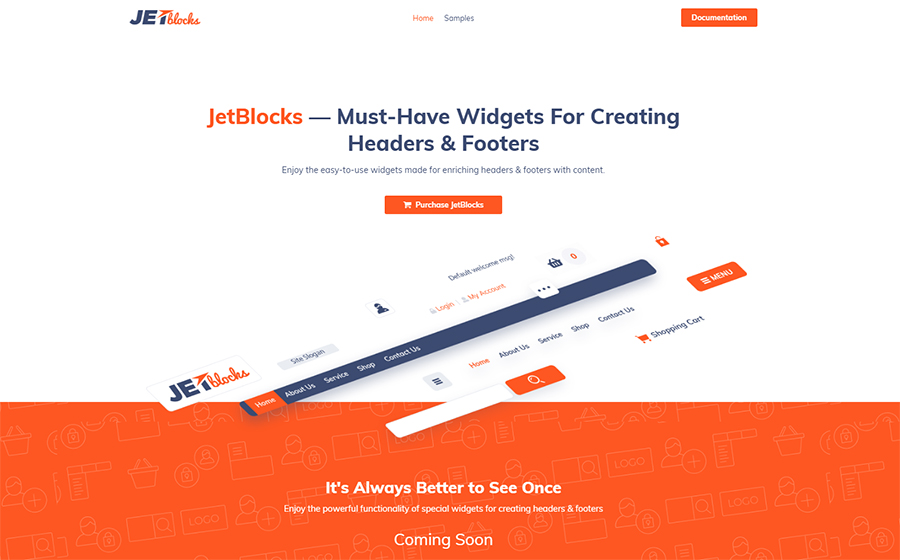 FAQs About Elementor Add-Ons
01. What is Elementor?
Elementor is the most popular website builder at the moment with over 5 million active users. You can create a completely custom website using Elementor without writing a single line of code.
02. Is Elementor Free?
Elementor offers both a free and paid version. If you wish to create a simple website and not looking for any extended features and options, the free version is good enough.
03. What Do I Get in The Elementor Pro?
The Pro version of Elementor offers you a number of additional modules and options to help you create a completely unique design with custom features.
04. What Are Elementor Add-Ons?
Elementor add-ons are custom WordPress plugins that extend the possibilities of the core Elementor plugin. These are basically created by Third-party developers.
05. Which is The Best Elementor Add-On Plugin?
It depends on what kind of features you are looking for. However, The Plus Add-ons listed at the top of this article is one of the best options with tons of features.
Wrapping up
You have just looked at the top plugins developed for Elementor Page Builder. Hope you found it useful. Are you going to apply any of the plugins mentioned above?
Which of them do you consider the most serviceable? Maybe you want to add some cool plugin to the list? By the way, did you have a chance to try out the CrocoBlock as an all-in-one solution? It's really a good deal for those who like to shop in one store.
After all, they offer Professional Jet Plugins Set, Kava PRO Package, Pre-Designed Modular Functionality, Header & Footer Builder, Loads of Easy to Install Demos, and Loads of Easy to Install Demos with one subscription.
Now, your comments are welcome in the section below.