The best CPM advertising networks for bloggers to monetize and make handsome revenue. You can join the best networks from this list and start making money.
Monetizing your blog and getting real money out of it sometimes becomes quite difficult for anyone due to unusually narrow pay-outs which will ultimately lead you to find more sources to generate revenue and print dollars.
Now, getting money from affiliates and CPC can get quite competitive so you must always keep experimenting with your website for different modes of advertisement.
CPM must be applied to a website with a lot of traffic. If traffic is not an issue, try out any of these CPM networks to monetize your blog.
As we are talking about the best money-making ways for bloggers, I would recommend you to look at the top native content platforms as one of the monetization methods along with the CPM advertising networks.
There are sites making thousands of dollars every month with native content platforms.
Here are some of the best-rated revenue-generating CPM networks to get you started:
AdPushup
For publishers looking to grow their ad revenue, AdPushup is a hybrid ad network with advanced revenue optimization features such as ad layout optimization, automated A/B testing, header bidding implementation, AMP converter, and AdBlock recovery.
It's a managed service, i.e., publishers don't have to do the heavy lifting of managing their ad operations—the ad ops team at AdPushup will take care of that.
In addition, they have demanded partnerships with top-tier ad networks and exchanges such as Google AdX, AppNexus, Rubicon, and Criteo, among others.
Their ad optimization tools coupled with premium demand help publishers deliver a better user experience and achieve higher CTRs and CPMs, with an average of 33% revenue uplift for their publishing partners. AdPushup is easy to get started with and is constantly evolving as a tech platform to drive ad revenue growth.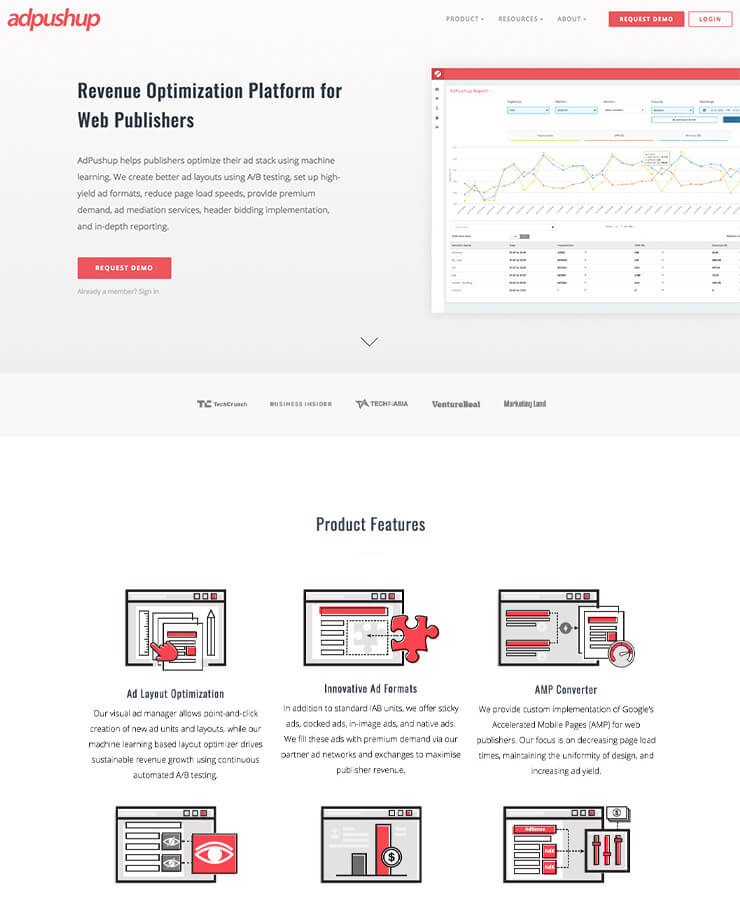 AdMaven
AdMaven is a great place to start monetizing your traffic, as they offer 24hr support including personal and experienced account managers eager to find the best performing formats for you.
Also, there is no minimum requirement for website size to begin! They support all kinds of website verticals including blogs, gaming, and adult websites. They also offer a bit higher margin than their competitor in the game.
AdMaven has all the top monetization solutions available, such as pop ads, native banners, push notifications, and even a new AdBlock solution allowing you to reach all traffic.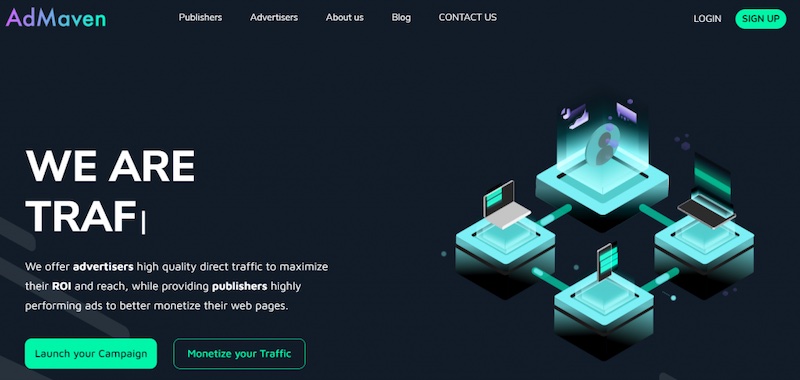 ReklamStore
ReklamStore SSP is one of the best supply-side platforms for small and medium-sized publishers. Working on CPM & CPC basis and allows you to filter and select the type the ads you like to run on your site including standard banners, sticky, scroll, postitial, in-read and many other ad formats.
It's extremely easy to start using ReklamStore SSP as they are only asking you to signup, add your webpage to their platform, and place the advertising code on your website.
They are offering high eCPM rates and high fill rates all the time. No matter what your target audience is, they have unlimited advertising demand for all GEOs and verticals thanks to their header bidding technology.
ReklamStore SSP has a timely payment policy and makes publisher payments via PayPal and Wire transfer.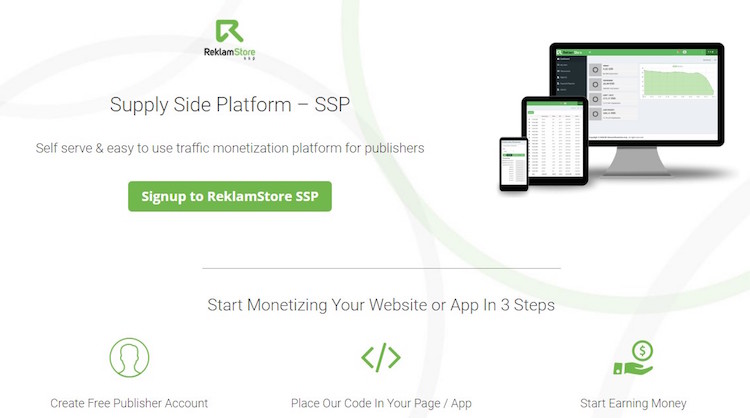 Media.net
Media.net is one of the leading CPM networks. This is an advertisement platform by Bing and Yahoo and was recently acquired by a Chinese company for $900 Million.
You will have to create a quality blog with useful content in order to get approved by Media.net as they don't approve every blog and the rules are relatively strict.
There are some big names on the list of Media.net users. If you have a good amount of traffic to your site, especially from US and Canada you can expect to make handsome revenue from Media.net.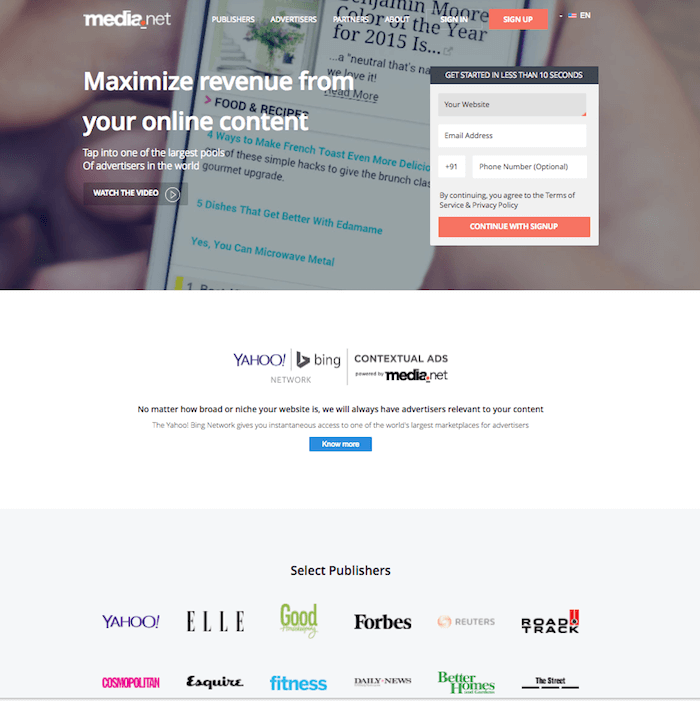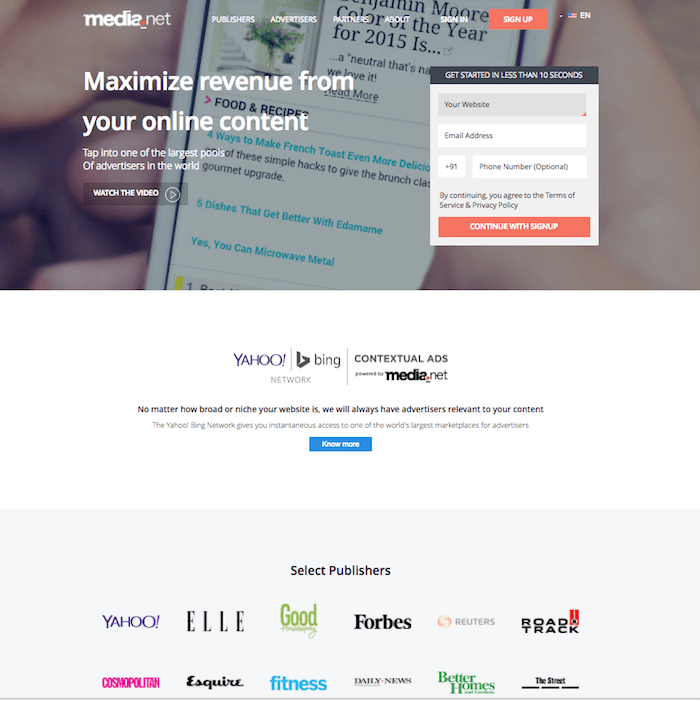 PropellerAds
PropellerAds is another very popular ad platform that you can use to monetize your website. The platform offers a number of different ad types to choose from.
Modern ad types like push notifications, in-page push, and other ad formats increase the overall conversion of your site.
It offers you MultiTag option so that you don't have to add different tags for different ad formats. You can quickly add this MultiTag and showcase all different ads on your site to increase the overall revenue. The ads will be served depending on geolocation, operating system, and other aspects.
PropellerAds is easy to get started. You can get started making money in 3 simple steps.
Another big advantage of the platform is that the minimum withdrawal is as low as $5 making it a suitable ad platform for websites with all traffic volume.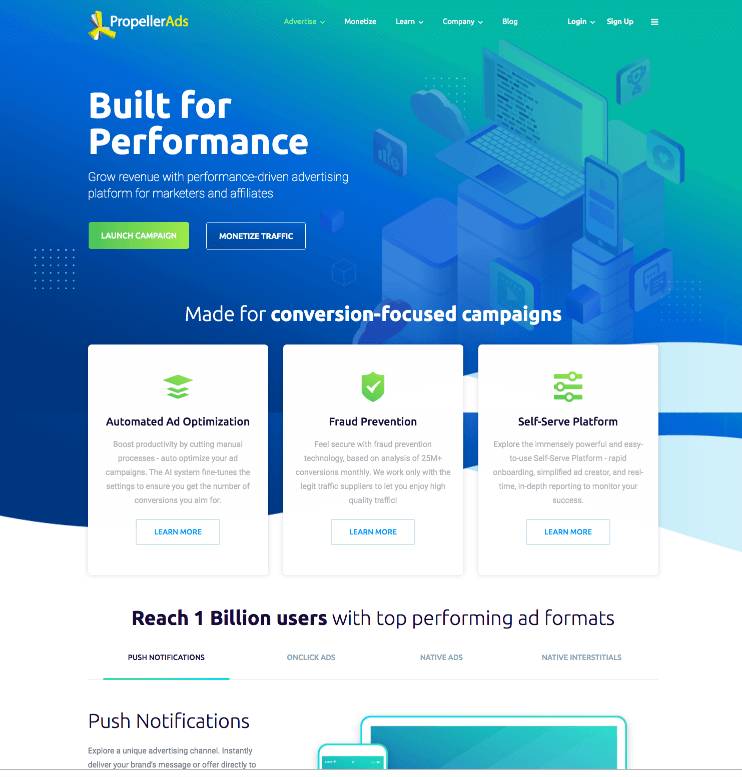 Mediavine
If you are managing a lifestyle blog then Mediavine is probably one of the best monetizing platforms for your site.
Mediavine works in cost-per-thousand impression model and you get a much better rate than many popular networks.
However, to apply and get approved by this platform you need certain quality parameters met. Your site must have over 25k sessions per month to apply.
If you are able to drive a lot of traffic to your site, then you can make a good amount of money with this platform. If your site gets around 100k traffic, you will make somewhere around $500-$2000 depending on your niche and content type.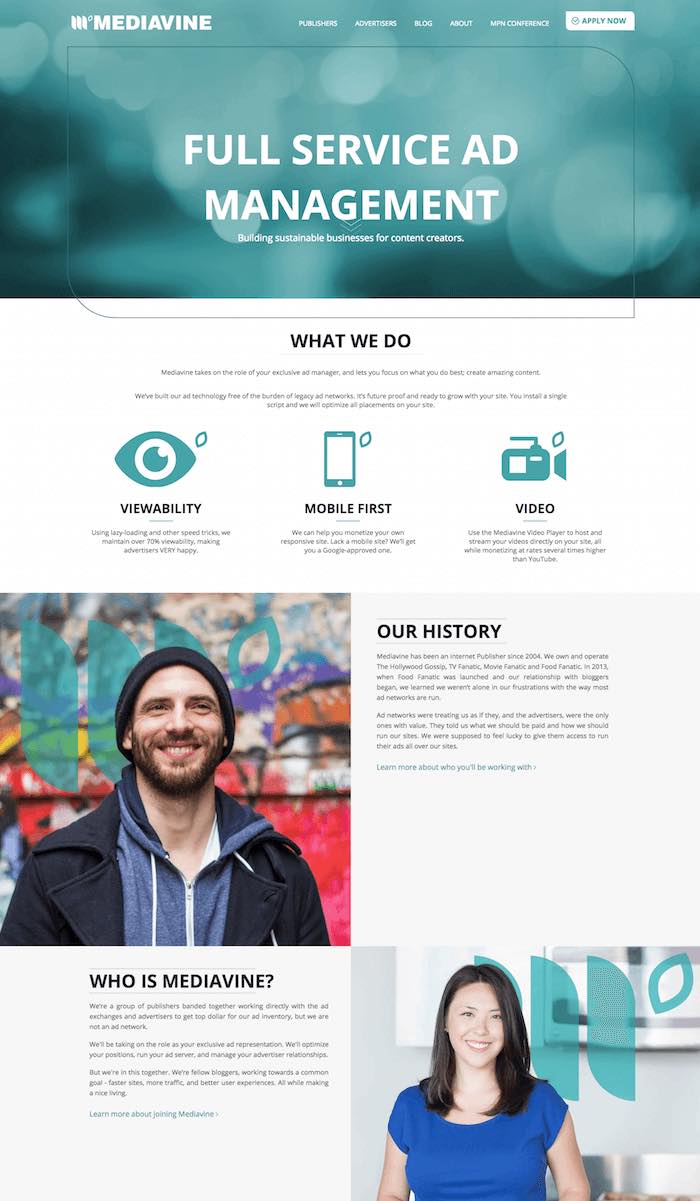 Propeller Ads
Let me tell you something about PopellerAds it will always accept your application and get your blog monetized. It is easy to set up, simple to use and can be very effective as it gives heavily optimized ads.
One big reason for choosing Propeller Ads is that it accepts everyone with a blog/website. No matter who you are; if you just started, it's all cool with them. You have low traffic no problem!
Propeller Ads offers multi-channel advertising. Payments are made via Payoneer with which it's super easy to transfer dollars anywhere you want.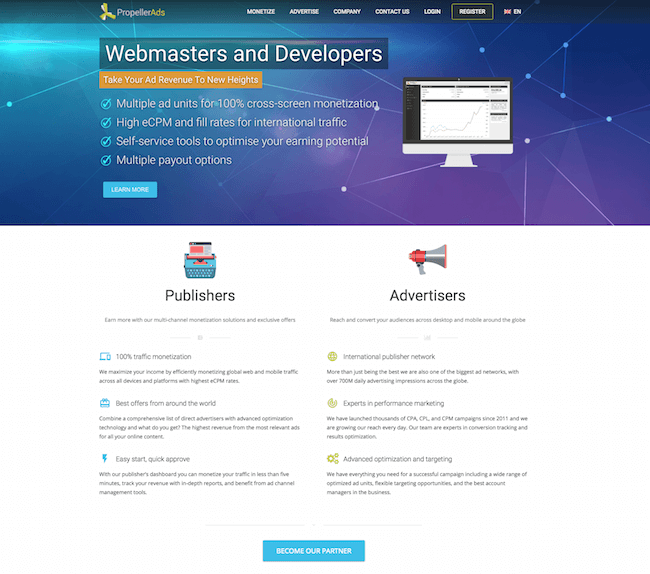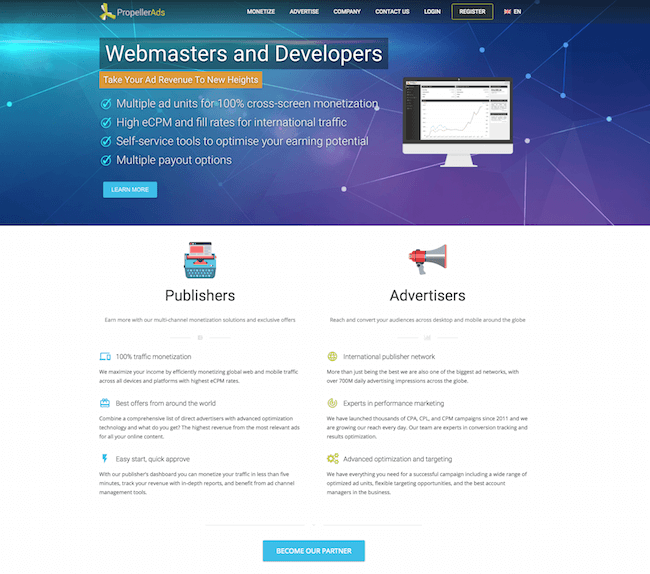 Newor Media
Rookies and ad-veterans alike know scaling ad earnings can be challenging–mainly because there are so many factors that can influence your success. Newor Media works to pair premium ad network partnerships through header bidding to maximize your site's revenue. They're easy to work with and the results are very effective.
They offer a wide range of ad types, ad layout optimization, a consent management platform, and revenue-generating solutions to ensure that you're always making as much as possible.
In providing publishers with so many benefits, they're able to create high-performing ad units that balance page load speed and user experience for a top-tier monetization solution.
Newor Media operates on a cost-per-thousand-impression (CPM) model, and their rates are generally much better than many other header bidding providers.
They guarantee payment despite any network clawbacks, which means you don't ever have to worry about being paid. If you're hitting 30,000 unique visitors per month, don't hesitate to sign up!
RevenueHits
RevenueHits, a popular ad network that you can use to monetize your website and make sure that you have the top advertisers showing ads on your site for making a regular income.
The platform serves over 2 billion ad impressions every day and it gurentees100% fill rate so make sure that your ad spots are never blank to maximize your revenue.
You will have complete access to the ad dashboard so that you can track the impressions and revenue for your web property.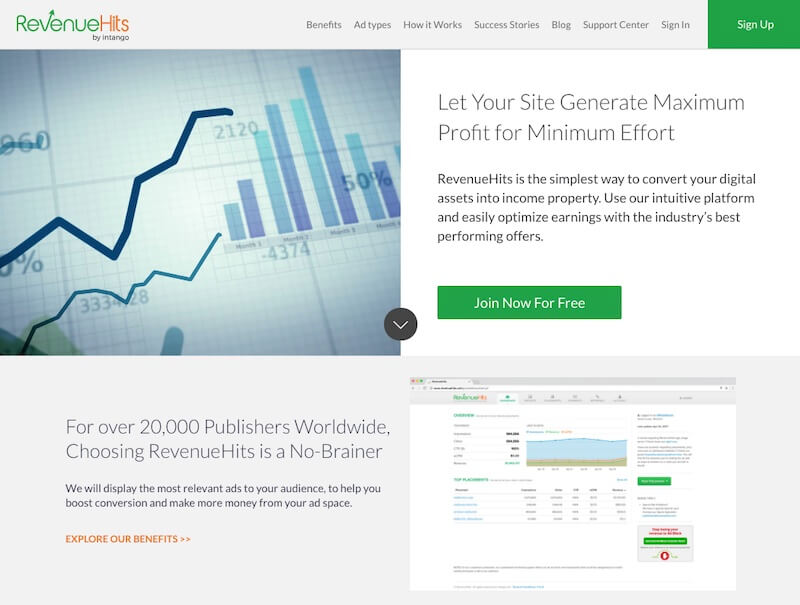 UberCPM
One of the reasons for choosing UberCPM is its instant approval even for small and new blogs. It is one of the most effective and simplest advertising networks. It comes with a single ad unit code that you could use on multiple websites.
UberCPM allows only three adverts on a single page, but again you can put the code anywhere you like. If you are looking for a good CPM network with not many complications, this is surely for you. Payments are made via PayPal and issued on the 2nd of each month.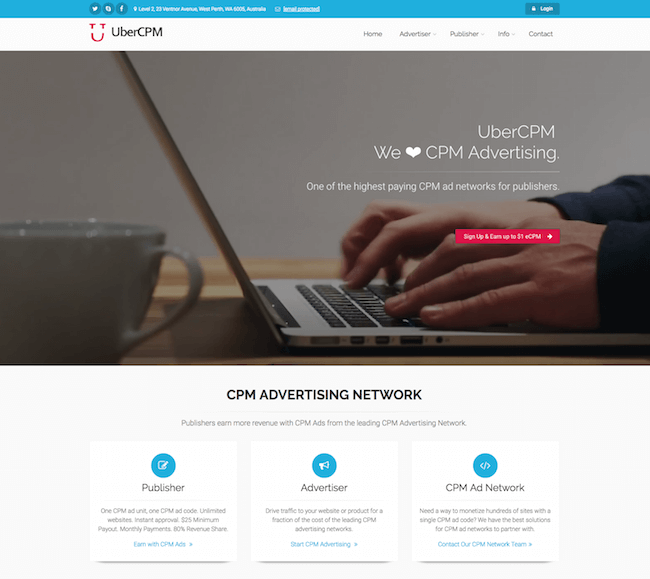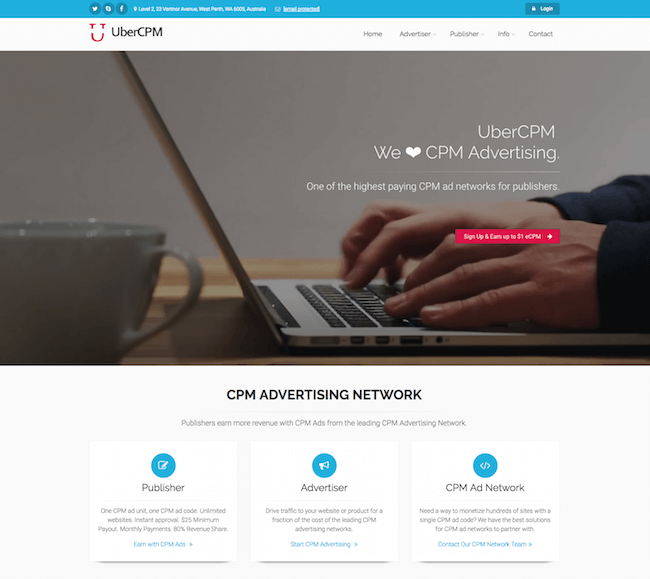 Amazon CPM Ads
For you to get started with Amazon CPM Ads, you need to register as an affiliate on Amazon.com (US), and this is quite an effective CPM Ads network.
As the brand is Amazon, it provides great customer support and even helps you to set up your Ad Business. They provide a lesser fill rate than others which is a con.
Amazon CPM Ads are for selected affiliates only, or you need an invite to join their CPM program. Revenue generated is far more than other competitors, and it keeps going up. Payments are made via Wire Transfer and PayPal.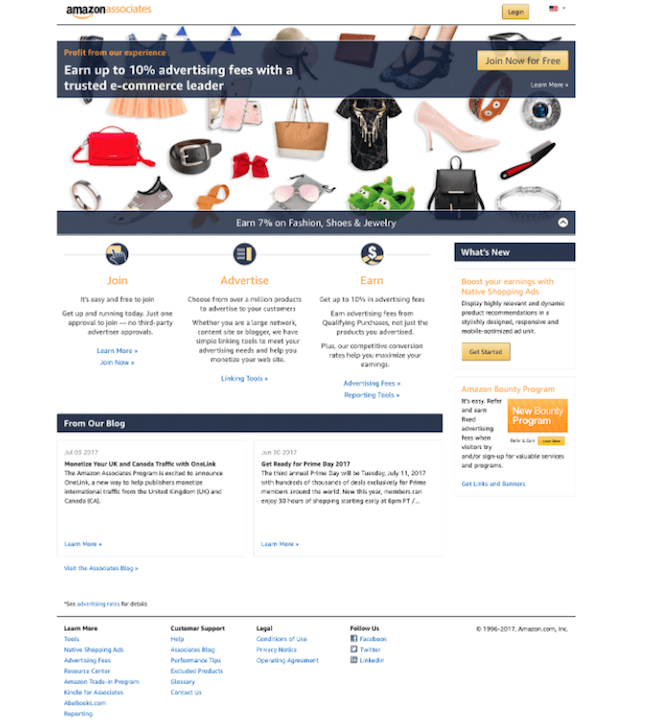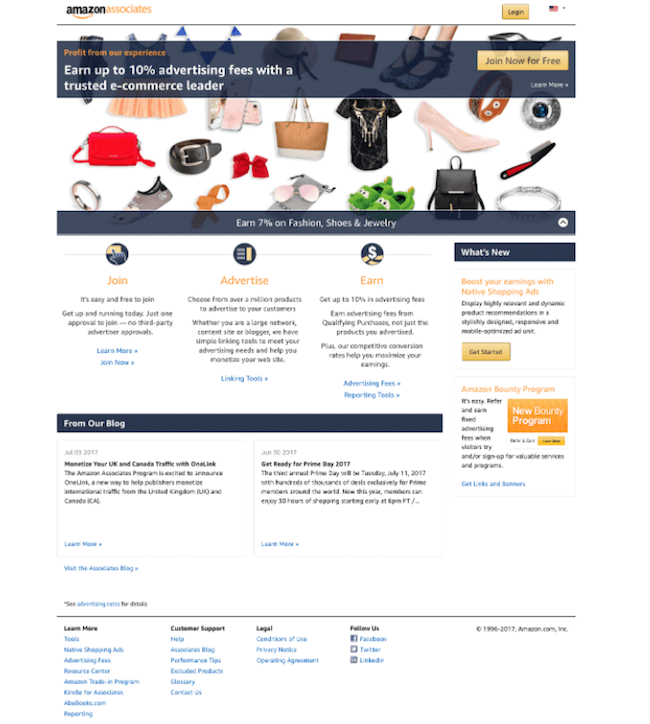 Adsterra
Adsterra Network is a leading digital advertising company that offers performance-based solutions. It is one of the fastest-growing CPM networks which offers different monetization ways.
Here, you have the option to do targeted advertising and ROI-based campaign which can help you make certain more revenue. Adsterra is known for providing unique and smart ways to monetize for both Desktop and Mobile devices.
Approval is done within 48 hours, and they have good customer care support via email and Skype.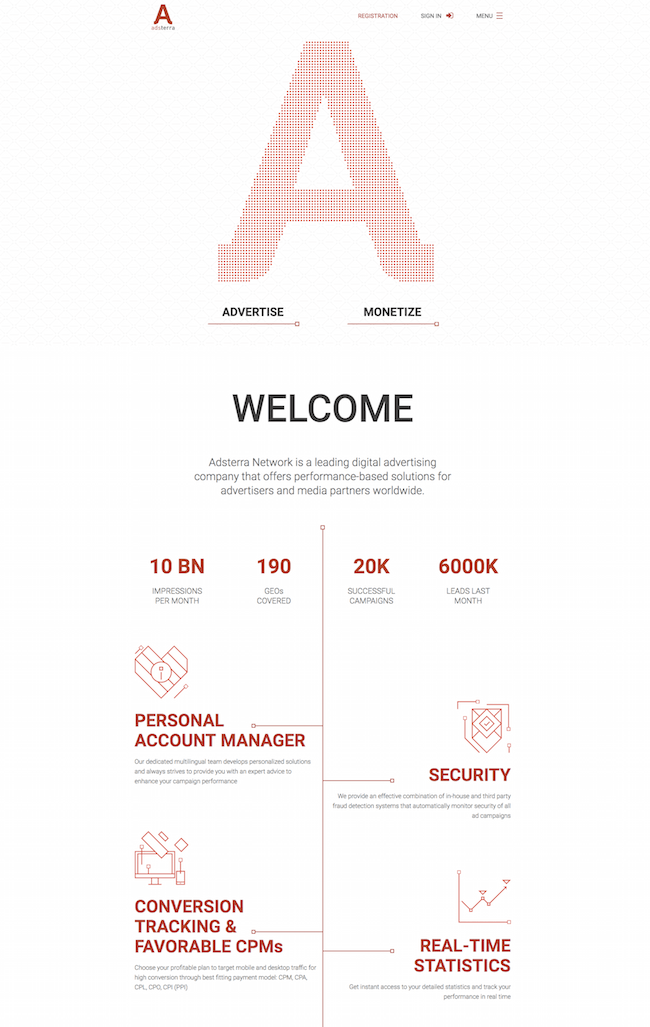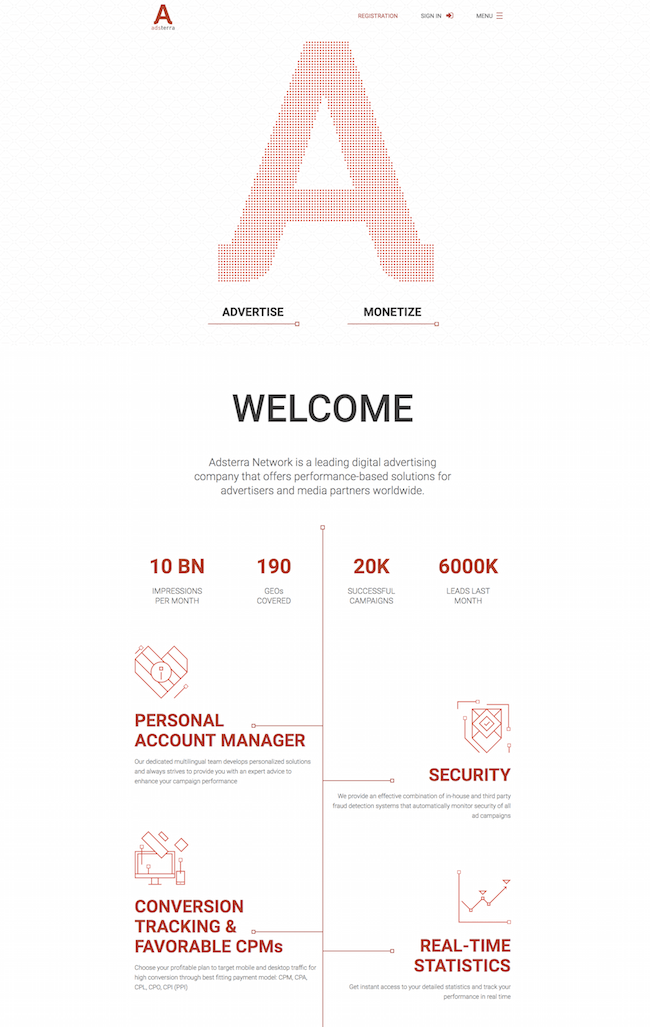 Buy Sell Ads
Buy Sell Ads is a highly trusted monetizing solution for your blog/website. Usually, it takes 2-3 days to get you verified and setup. It offers users great quality ads with heavy customization.
It offers you a wide range of choices for your adverts. Approving Buy Sell Ads account is quite difficult as you need to have a good quality website with a decent design; if you miss out on any of this, your application might get rejected.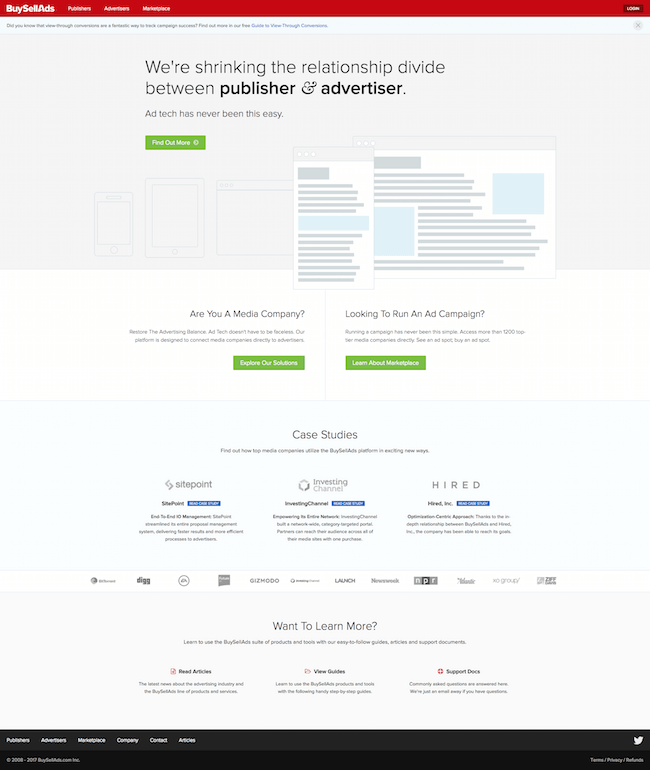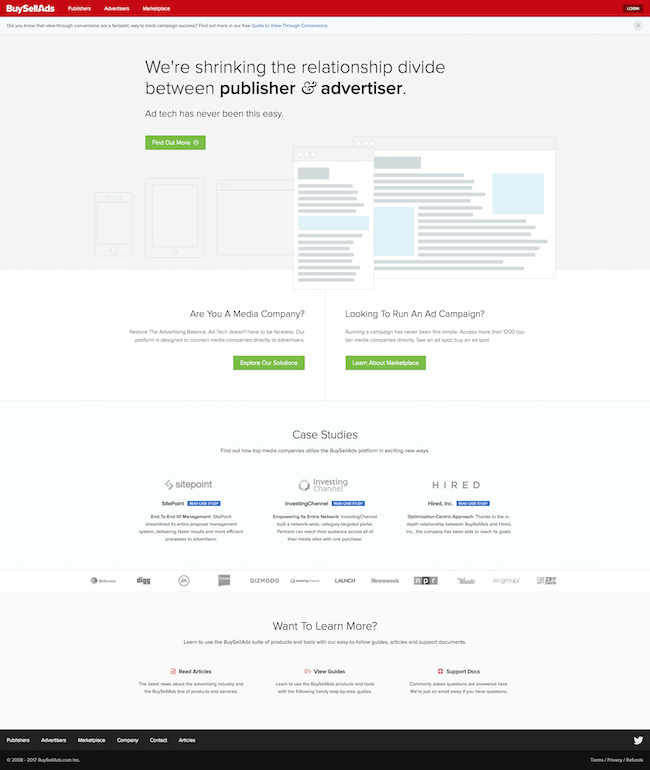 AdBuff
AdBuff calls itself the Alternative of AdSense. If you are looking for high-quality CPM Ads, then this is the right choice.
To get approved, you need to have a minimum of 2000 unique visitors per day with quality content. They also have Android/iOS app to help you with revenue progress and planning.
AdBuff provides you with an almost 100% fill rate which is another reason for choosing them. Payment modes include PayPal, Payoneer, Wire Transfer and Bitcoin, with a minimum payout of $100.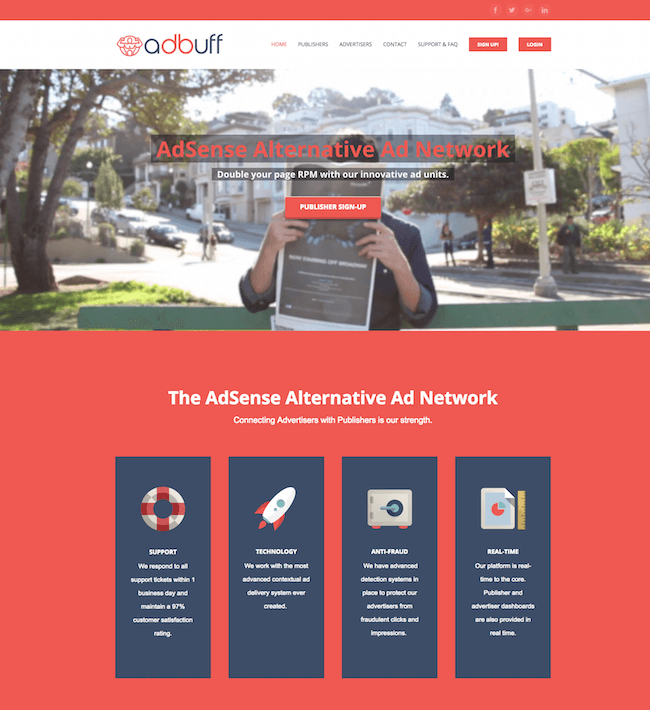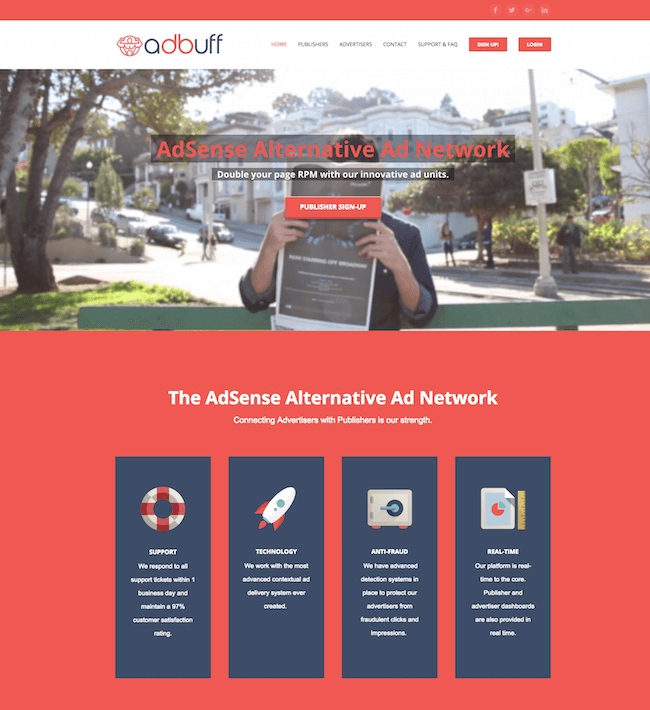 Infolinks
Infolinks, a popular name among bloggers is one of the most widely used advertising platforms. Over 100k publishers are already using Infolinks to monetize their sites.
From in-text ads to ad breaks in between content, Infolinks offers you a variety of different advertising solutions for your site.
HillTopAds
HillTopAds is another great monetization solution for high or medium traffic. They use anti Ad Blockers which make sure you get paid for your traffic more efficiently.
Getting started with HillTopAds is quite simple, and you can even submit more than one website for approval. The interface they provide is quite materialistic and user-friendly.
The minimum payout is 50$ and the modes of payment being PayPal and Payoneer. They don't charge transaction fees.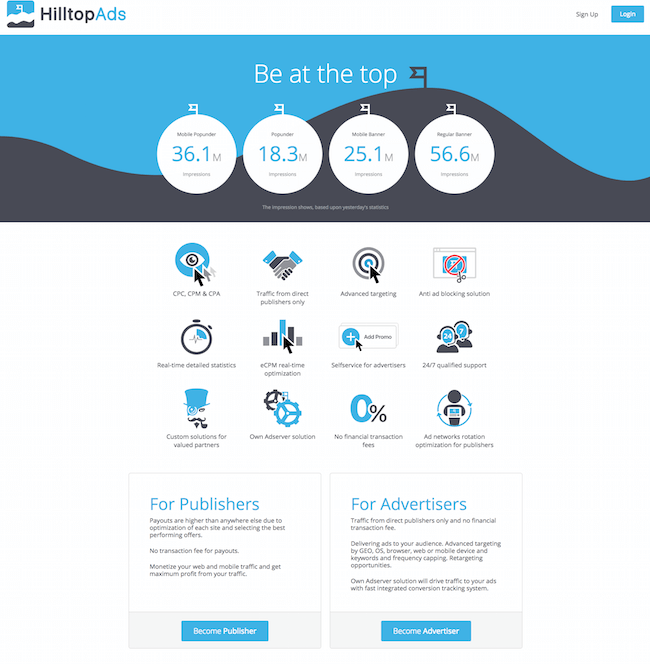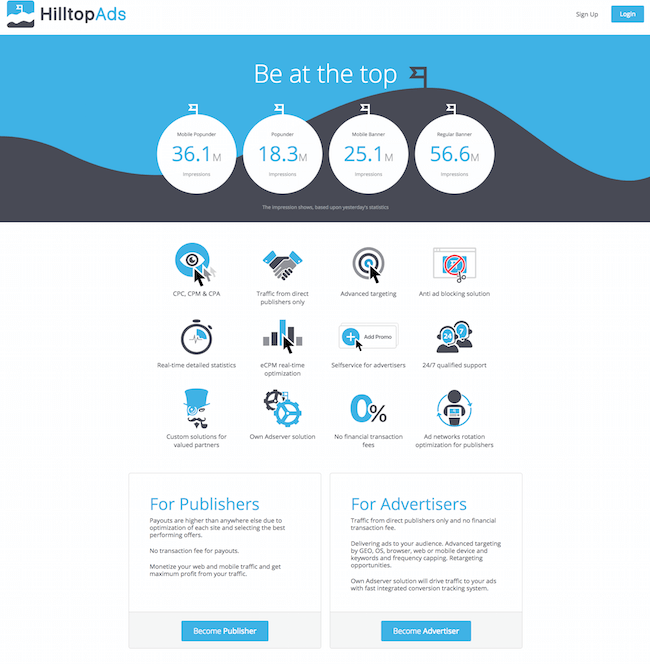 Exponential
The best thing about Exponential is that they provide you with quality CPM Ads, offering high-revenue Ads with 55% of revenue going to publishers. Getting your blog monetized with the Exponential ad network itself counts that your blog/website is awesome.
They follow very strict standards while certifying like the minimum requirement is having 500,000 unique visitors per month, having highly targeted relevant, and regularly updated content for which the publisher is directly responsible, and having attractive and professional design.
The minimum payout is 50$ and the payment mode is Net45.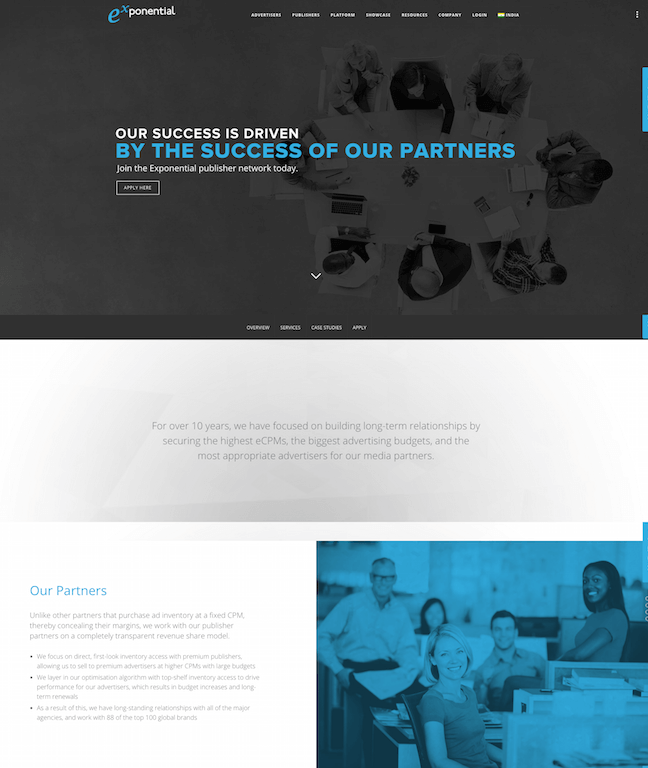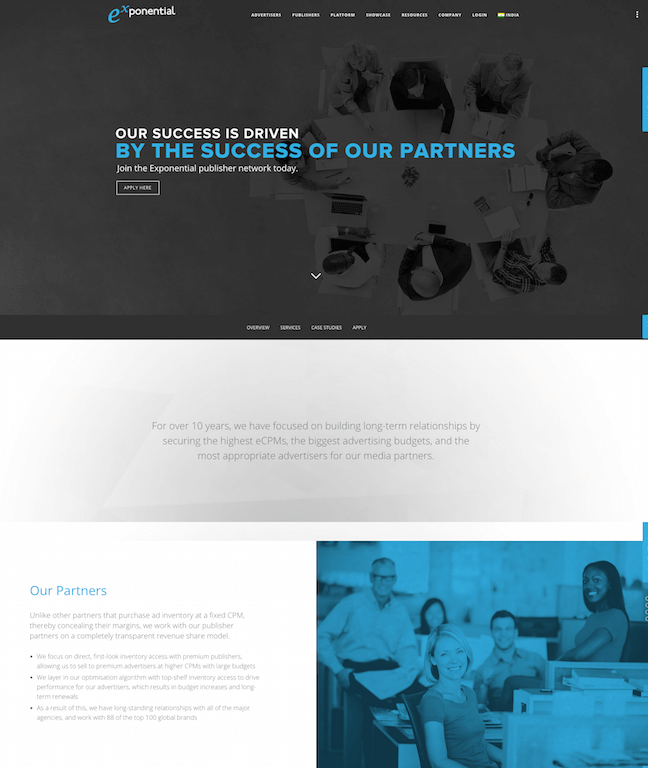 Google AdSense
Google's own ad network, AdSense, is the most efficient trusted, and high revenue-oriented Ad network. It has the best rates in the industry, and it also provides good rates for Indian traffic.
As good as may it sound but getting yourself with an AdSense-approved account is a tough job. The quality of the content they provide for their CPM Adverts is really one of the best and highly targeted generating more efficient revenue.
Here is a list of best Google AdSense alternatives that you can use for your blog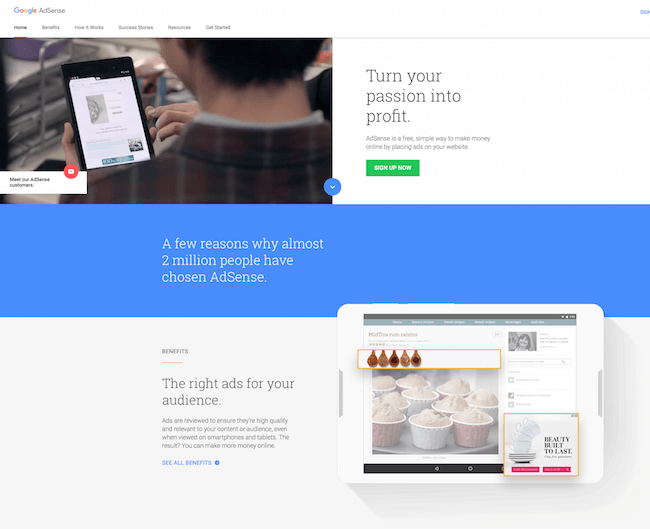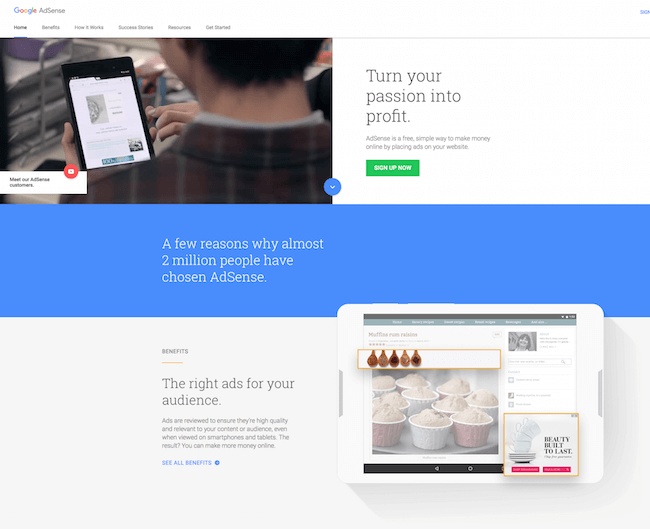 Revcontent
Known more as a leading native ad network, Revcontent is a great option for advertisers and publishers. They claim to increase the revenue for publishers by 20-30%.
Some of the top content publishers on the internet use Revcontent to monetize their traffic. Revcontent offers a much better CPM rate than many of its competitors.
Revcontent gives you the flexibility to design your ad widget to match your site and with custom font and color scheme, it will be a perfect fit for your site.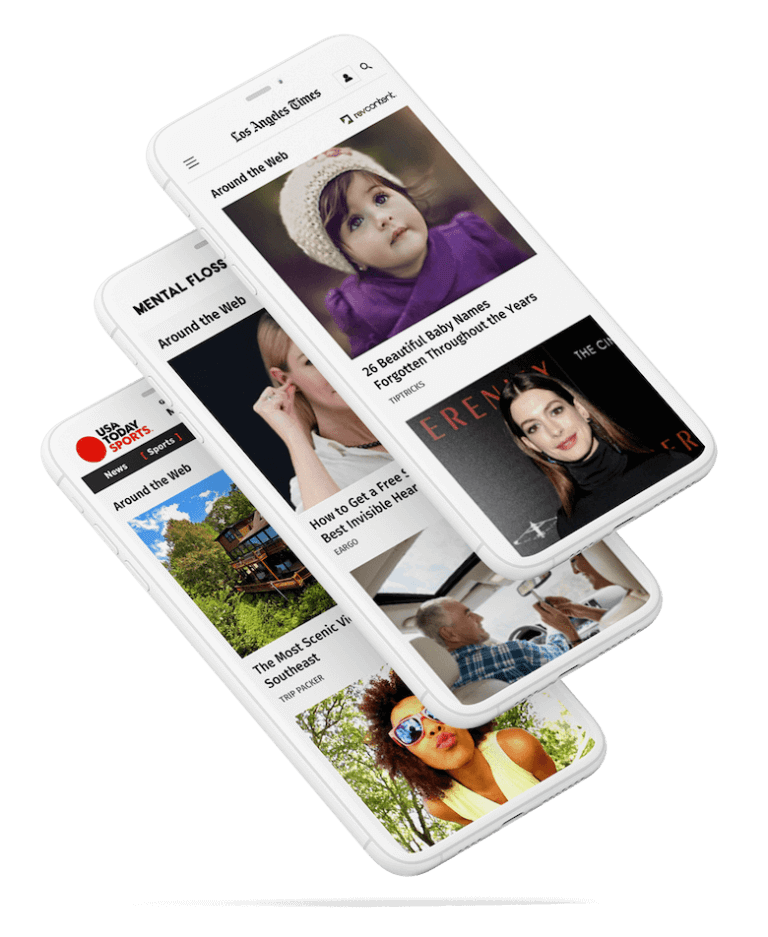 Use AdSpyglass to manage your ads.
with AdSpyglass the publishers can work with a number of these networks simultaneously with only one ad code added to their website. The platform will automatically rotate ads with the highest CPM per each Geo from these networks. As a result, the website's income will double.
FAQs About CPM Networks
---
01. What is CPM?
CPM is the cost per thousand. It implies the pay-out companies give for every thousand impressions. US-based blogs usually receive about $4 per 1000 impressions!
02. What's an average CPM?
It depends on a number of different factors. For certain products, the CPM will be very high while it is below for certain products. It also depends on the audience's geographical location.
03. How CPM is calculated?
As we know CPM is the cost per thousand impressions. So, the formula is the cost of advertisement divided by the total number of impressions and then multiplied by 1000. Here is the final formula CPM = cost/impressions x 1000.
04. How to select the best CPM network?
You can find a number of different CPM networks in this article. While the best CPM network is a subjective question, there are different CPM networks that work well for different niches. So, before selecting you must do some research on which network works best for your niche.
Endnote
If you're a beginner, start with AdSense and as the traffic improves, move to other CPM networks.