You must have seen click-to-tweet boxes in many top blogs and websites. If you wish to have a similar option of click-to-tweet, the plugins mentioned in this list will help you to get that done easily.
There are great benefits of using the click-to-tweet box on your blog because you can have a custom message for the tweet that will increase the click-through rate of your tweets.
Also, you are making it super simple and easy for your visitors to tweet your content quickly. As the click-to-tweet box looks different from the other content on the pages it is a great way to capture your readers' attention.
Twitter is one of the most important platforms for bloggers and online marketers to share content and drive traffic, there are bloggers who receive tons of traffic from Twitter and you can do it too if you follow the same strategy.
You can increase the conversion by sharing great engaging content on Twitter and being active on the platform.
We have already listed the best Twitter plugins for WordPress that you can use to increase the overall engagement from the Twitter platform.
In this article, we will look at the best click-to-tweet WordPress plugins that you can use on your site.
Top Click To Tweet Boxes WordPress Plugins
Social Snap
One of the most comprehensive social media management plugins, Social Snap gives you all the features and options that you will need to manage your site as far as social media-related features and concerned.
It comes with beautiful modern social sharing buttons that are highly customizable as per your need. You have the option to place the buttons at the top converting placements on your site.
It gives you the social follow buttons with the total follower count to encourage other users to follow your site as well.
As we are talking about the Click to Tweet button, the Social Snap plugin comes with easy to use an option to offer a ready-to-tweet message for your users to increase the total tweet count of your article.
There are a number of other features offered by Social Snap that will be very helpful for your site such as the social login option, you don't need another WordPress plugin to add social login feature to your site.
Also, it will make sure that you keep getting fresh new traffic to your old posts as it gives you the option to repost your old content on social media sites automatically. So, it will keep your old content fresh with new social signals.
Overall, this is probably the best social media WordPress plugin at the moment.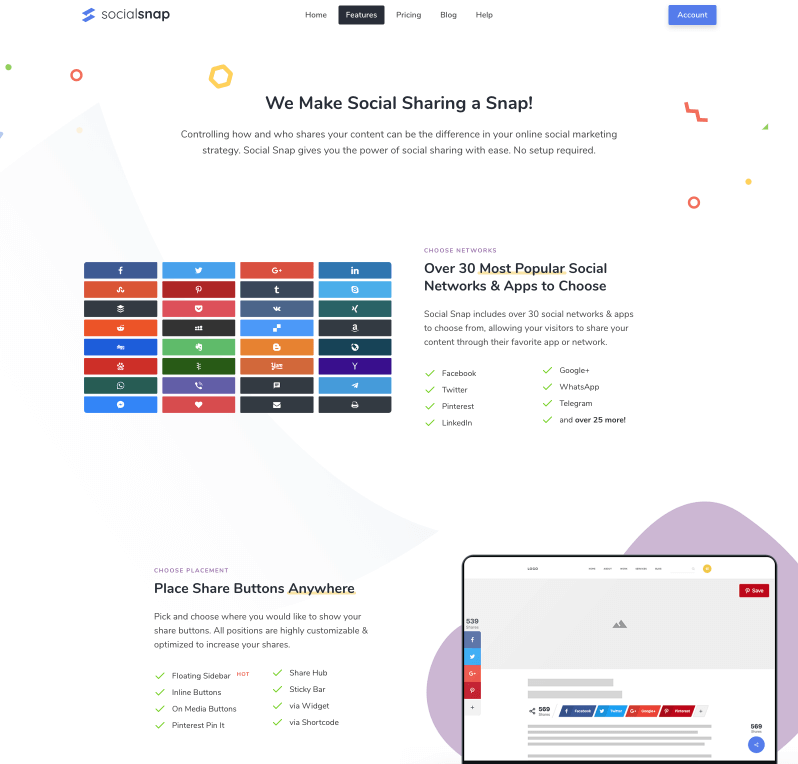 Social Warfare
Social Warfare is one of the most popular social media WordPress plugins available on the market. And many popular blogs and marketers are already using this plugin to skyrocket their social engagement.
This plugin offers you a number of amazing features and options that will help you to increase the social share content on your site.
You can have a look at our detailed review of Social Warfare plugin to more about this amazing plugin.
Social Warfare is easy to use and the admin interface is simple and quick to get started. You can set up the plugin as per your requirement and check what is working best for your site.
Once you activate this plugin, it adds a meta box to your posts and pages where you can use the custom message for the Twitter platform so that you can increase the overall conversion.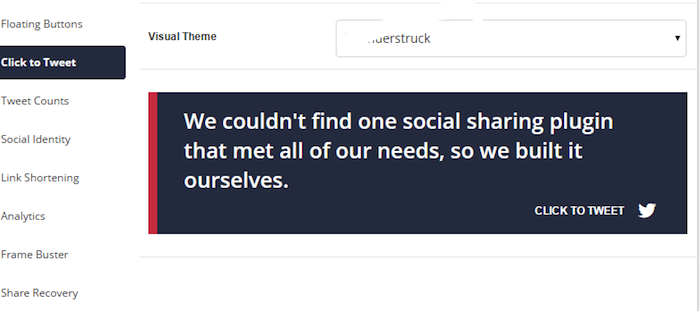 This plugin also offers you the custom built-in option to promote your content on the Pinterest platform as it is one of the top traffic sources for many bloggers.
Another very important feature offered by this plugin is the option to retrieve the old share content when you change the URL of your site.
When you change the URL structure of your site or you move your site from HTTP to HTTPs, you will lose all the old share content and make it zero. This plugin offers you the option to retrieve those old share count with just a click.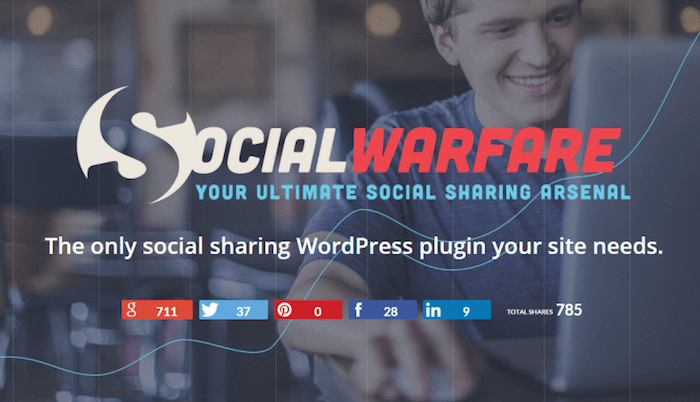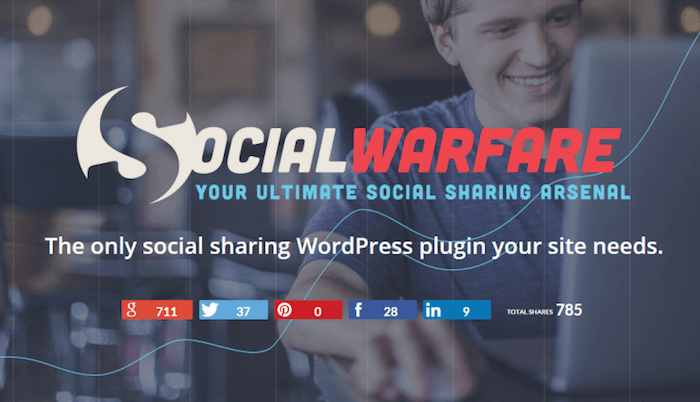 You must have come across this plugin already, this is one of the most popular and widely used WordPress social sharing plugins.
The settings can be a little overwhelming at the start but as you spend some time with the settings you will understand how comprehensive and strong this plugin is.
You have tons of amazing options to create a super engaging site helping you to receive tons of traffic from social media sites.
Along with social sharing buttons, this plugin also offers you the social follow options with the option to show the counts to attract more followers.
You also have an email subscription option, so in a way, it is all in one plugin that can do a lot of things for your site.
The plugin comes with ready styling option that will help you to make your social sharing buttons look like popular sites such as Mashable and many others in just a lick.
The Easy Social Sharing Button plugin is one of the most comprehensive plugins in terms of design and placement.
You have tons of design options to choose from, you can work around the design as well as the color combination of your buttons.
You have the option to choose from over 50 different social media networks, just select the networks that you wish to show on your site and move forward with the settings.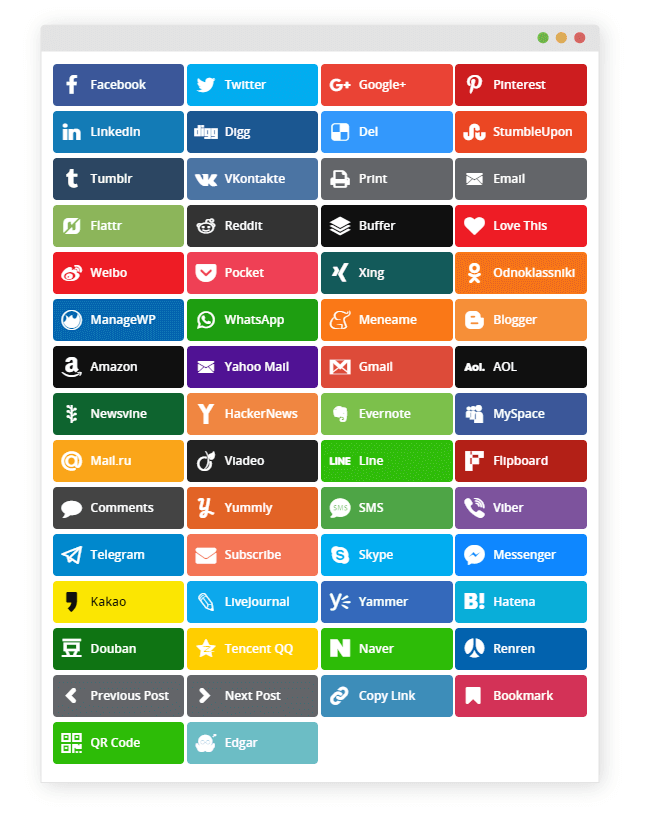 This plugin is one of the best in terms of placement possibilities as well. You have the primary placement options and an additional placement option to make sure that the conversion is at its' best.
The plugin offers you over 30 different placement options to choose from, that's pretty comprehensive.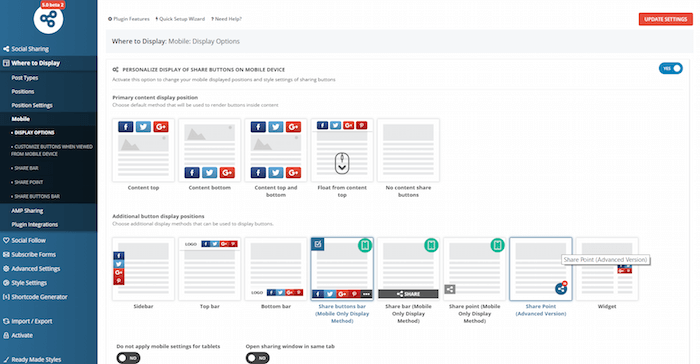 Like the Social Warfare plugin, this plugin offers you the option to retrieve the social share count when you change the URL of your site.
The click-to-tweet option is one of the hundreds of amazing features offered by this plugin.
Free Click To Tweet Plugins for WordPress
---
Ultimate Blocks
Ultimate Blocks is one of the most popular Gutenberg block plugins with over 40,000 active installations. The plugin offers a number of handy blocks such as a review block with rich snippets, a table of content, a call to action, a content filter along with Click-to-tweet, and a number of other useful blocks.
It is a completely free plugin that will bring some amazing block options to your site. So, you can quickly add all these blocks and enhance the overall user experience on your site.
Once the plugin is installed on your site, you can add the Click-to-tweet boxes with just one click, add your tweet message and make it ready.
You have the option to style the box, the text color, etc to make it look better.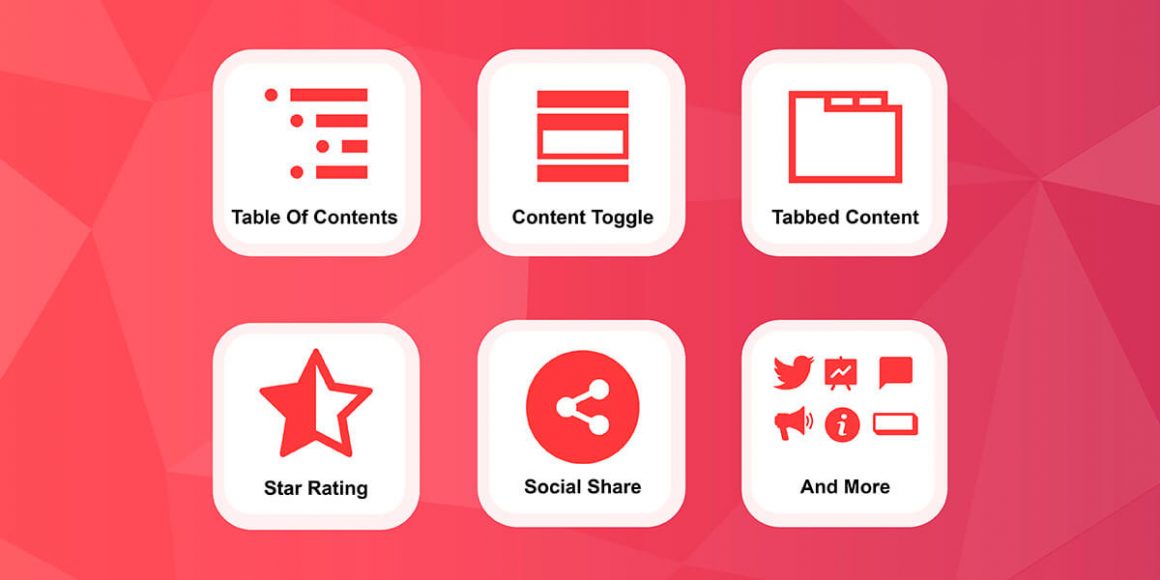 Better Click To Tweet
As the name suggests, this plugin is custom-created to give you the click-to-tweet option on your blog. You can download this plugin for free and use it on your blog.
It is a simple, lightweight WordPress plugin to help you easily create tweetable content on your site. This plugin uses a shortcode to highlight content and make it tweetable.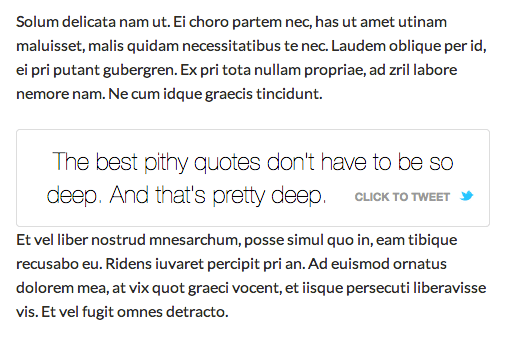 Click To Tweet
Another simple and quick option to create click-to-tweet text on your blog. You can create custom tweetable content on your site to increase the number of tweets.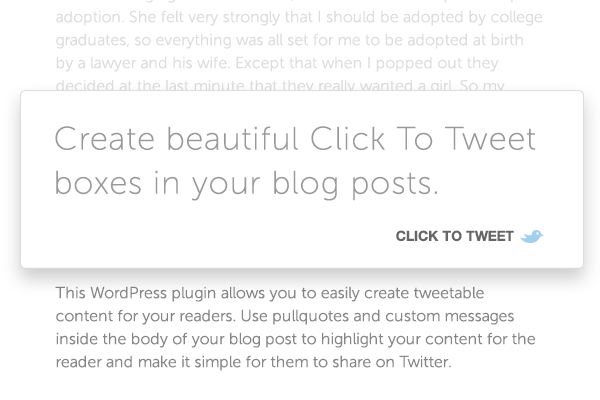 Sumo
Sumo is a popular WordPress growth hacking plugin that offers you a number of different tools to grow your business.
It offers you beautiful and highly optimized email opt-in forms that you can use to grow your email list. As a part of the overall growth hacking system, the plugin offers you a very effective click-to-tweet option.
Instead of the traditional click-to-tweet boxes that are ready with the content, the Sumo plugin gives an option to the visitors to select any part of the article and tweet making it a very effective and unique tool.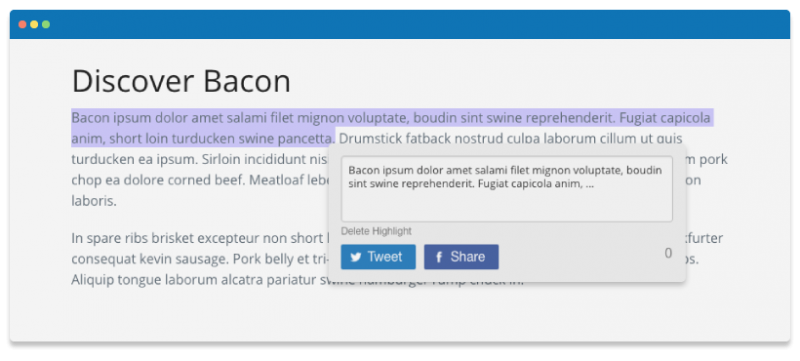 Awesome Click To Tweet
This is another amazing click-to-Tweet WordPress plugin. This is free to use a plugin that will surely increase the overall conversion of Twitter shares.
Though it is a free plugin, it offers you some nice options and features to make sure that the click-to-tweet box looks great and eye-catching.
It comes with customization fonts, templates, button text, and animations that you can use to increase engagement on your post and pages.
The plugin adds a very easy-to-use shortcode option in the WordPress editor to make sure that you are able to add the tweet boxes quickly.
Also, if you are publishing long-form content with a number of actionable ideas, you can use this plugin to add multiple tweet boxes in a single post.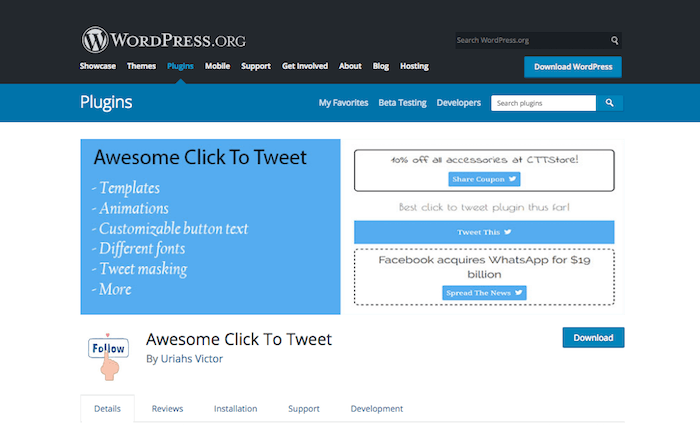 Social Pug
Social share buttons by Social Pug is another amazing social media management plugin for your WordPress site.
If you are looking for a top-quality social sharing button plugin that is free to use, here is an option for you. The sharing buttons offered by this plugin are as good as any of the top premium plugins.
You have the option to customize the look of the buttons, and with the social button label, you have the option to show the share counts as well as total share counts to attract more users to share your posts.
This plugin offers you the click-to-tweet option when you go for the premium upgrade. You will be able to showcase amazing tweetable quotes on your site making it easier for the users to get things done for you.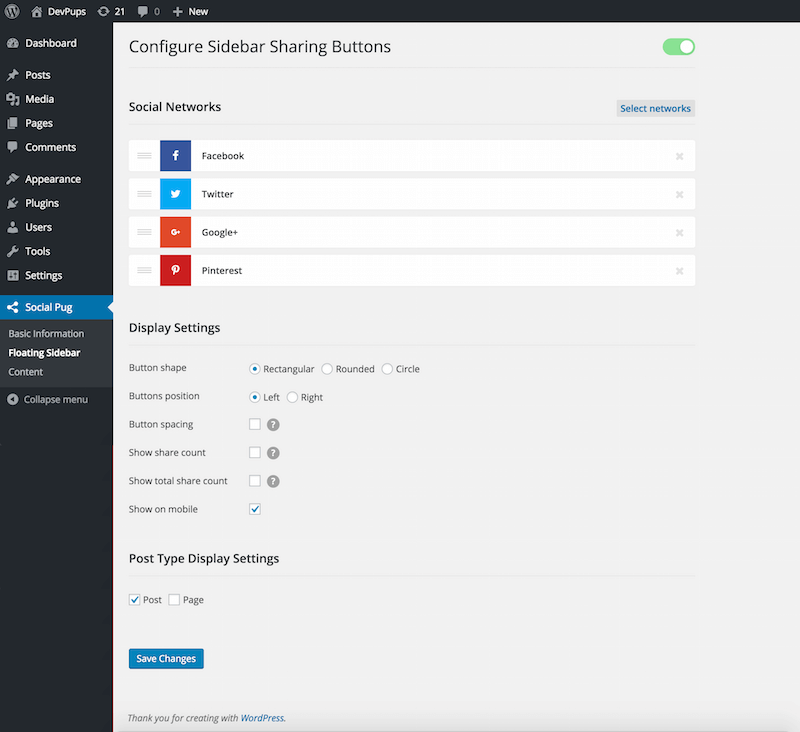 Grow Social
Grow Social is an easy-to-use, freemium social media plugin by Mediavine. The free version of the plugin offers you the option to share your content on five social media platforms (Facebook, Twitter, Pinterest and LinkedIn, etc).
You can customize the design of the social sharing buttons to make them fit perfectly on your website.
While this is a very good option to add the social sharing option to your site. The Click to Tweet option is available only on the premium version.
If you can get the premium version of the plugin for $34 per year. Once you have the premium version, you can create high-converting quotes that any user can click and share on Twitter.
You can customize the text of the tweet-able quote add keywords and hashtags as per your need and add them to your content.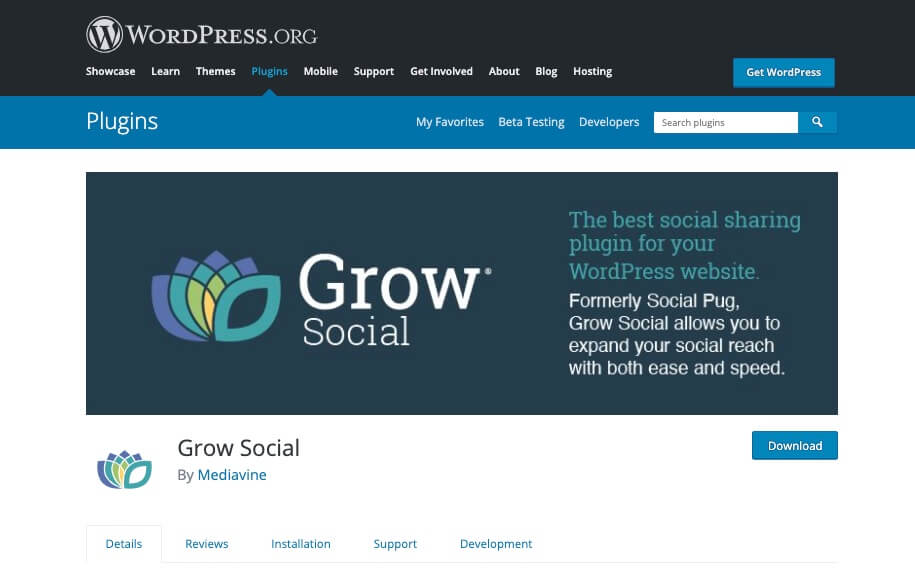 Final Word
These are some of the best click-to-tweet WordPress plugins that you can use on your blog. These plugins will do the job for you perfectly, so you will not have to find any other plugins anymore.
Here are some of the important plugin related articles that you can read next.