Starting your own business can be an intimidating experience, and that doesn't change just because it's an online business.
Selling your products online has many benefits over trying to open a brick-and-mortar store. For one, there are plenty of online entrepreneurs that have come before you.
This means that you'll already have plenty of guidelines set out for you on what to do (and not to do) when you're starting.
There are already plenty of platforms established for you to start selling your products online. You don't need to worry about building anything or figuring out shipping, duties, or taxes. By far the most powerful of these platforms is Amazon.
From making its own movies and television shows, to even buying up grocery chain Whole Foods, Amazon is the platform for online sellers.
Becoming a Successful Seller on Amazon
If you decide to sell your products on Amazon, you'll be in good company. Almost 50% of all of Amazon's products are sold through third-party sellers, which is what you would be.
This means that Amazon functions as the go-between for seller and buyer. For 19 years, Amazon has been offering sellers the opportunity to sell their products using their platform.
You may know more about Amazon stats here.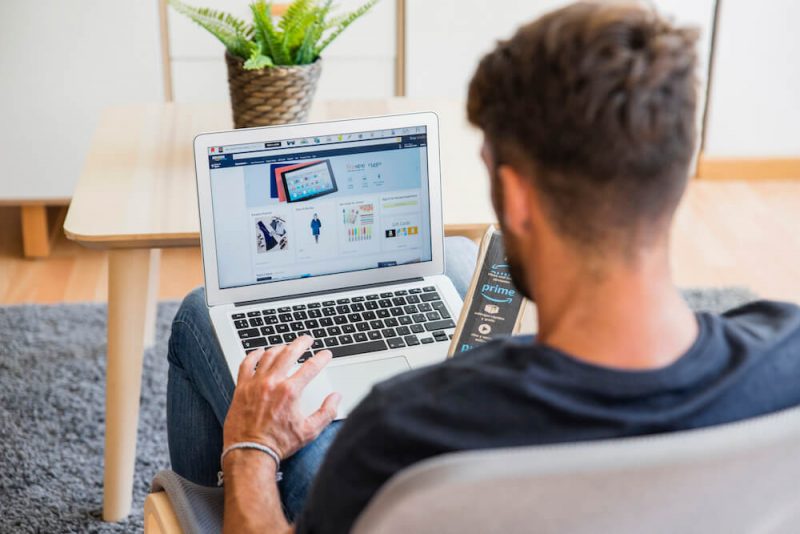 01

. Start an Amazon Account
Your first step to becoming a successful Amazon seller is to create an account. You will sign up with an email and then be asked to provide your business' name and address, telephone number, banking information, tax information, and product information.
You'll also be asked to choose what kind of account you'll need: individual or professional.
02

. Choose the Right Fulfillment Method
Amazon offers two fulfillment methods. These are Fulfillment By Amazon (FBA) or Fulfillment By Merchant (FBM). The difference between these methods is based on who ships the actual product after the sale.
FBA means that you stock Amazon with products, and Amazon will ship the package from its fulfillment centers. They also take care of returns and packaging. However, there are added costs to this option
FBM means that you list your products on Amazon and then handle all the storing and packing of the products and order fulfillment. You are also responsible for returns and customer service.
03

. Build a Solid Inventory
If you aren't making a product yourself, you'll want to build an inventory based on what will best sell. Do some analysis of products that sell well on Amazon and research on how you can fulfill these orders and have sufficient inventory.
04

. Create an Accurate Amazon Listing
To create the perfect Amazon listing, you'll want to use the right keywords that attract the most buyers and make sure your description is as accurate as possible.
Have clear, bright, professional photos of the item and an accurate title. Your product description should have plenty of easy-to-read bullet points and sizing information.
05

. Learn How to Market Yourself
Even when you have an accurate and attractive product listing and plenty of inventory, you will still need to market your product to make sure it sells.
You'll need to market your product on Facebook and on other forms of social media by making sure people know about your business and the products you offer. Every time you market your product, be sure to link it back to your Amazon account.
06

. Find the Right Niche
You can't just list a product on Amazon and expect it to sell. You have to offer products that people are interested in and want to purchase.
To do this, you have to stay on top of trends and understand what people are interested in. There are quick fads you can profit off of, but these won't provide long-term financial success.
If you want the best chance to create an Amazon store that will support you in the long-term, look to sell products that have a steady sales history.
Things like baby products, yoga products, self-improvement products, and weight loss items are all regular sellers on Amazon with a static demand.
07

. Know How to Compete
Knowing what is happening in your niche is vital for keeping your selling edge. Keep an eye on your competitors to see what new products they're offering and what discounts they have on the go.
Check where you rank in Amazon listings against your biggest competitors and read more here to see how you can rank higher if you're starting to drop.
Even if your store is doing great now, there's no guarantee it's going to stay that way. You need to work to stay ahead of your competitors.
08

. Expand Your Inventory to Maximize Profits
While you might start your Amazon seller journey by offering just one product if you want to succeed, you'll have to start considering expanding your inventory.
Offering multiple products attracts more consumers. Investigate what your competitors are selling and research the sales history of certain items to see how consistently they sell.
Also, be sure to take advantage of the holiday season by offering discounts and increasing your marketing campaigns.
09

. Focus on Customer Service
When you're selling online, customer service is incredibly important. Customers have access to unlimited options online, so you need to become the person that you would want to buy from to create loyal, consistent customers.
Have informative posts, answer questions quickly and consistently, and take negative feedback seriously. If you notice several customers have asked similar questions, add the answer to your FAQ or product description.
Follow up with your customers as well to see what they liked (or didn't like) about the product. This can help prevent negative feedback from being added to your account.
10

. Don't Get Discouraged
Any entrepreneur knows that things can and will go wrong, and selling online is no exception. Know that there will be lean months or times when your rankings will drop, or that you will get negative feedback.
Address the issues that come up and work on your rankings and on keeping your store fresh and relevant.