Adobe's After Effects is quite popular in the broadcast and film industry. It offers many free sources and unique features.
But to use some of its attributes, one should own a powerful processor.
Its free version does not provide access to some of its incredible effects. There are many alternatives to after effects which is free to use and provides the same functions with no much-advanced setting.
As video blogging is on the rise and it is going to stay popular in the current time, the tools and services related to videos are becoming very important.
After Effect is one of the most commonly used tools to create the effects in a video, and it is the most preferred tool to create the intro of a video.
However, not all can afford the Adobe After Effect tool. So, here are the best alternatives to Adobe After Effect.
Here is a list of 10 best free alternatives to after effects.
Also Read:
Blender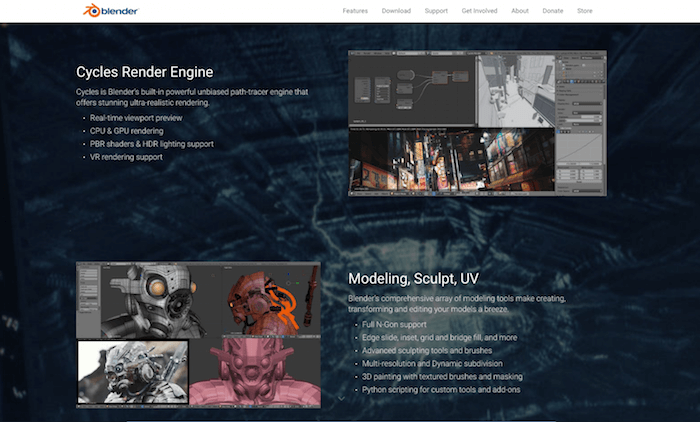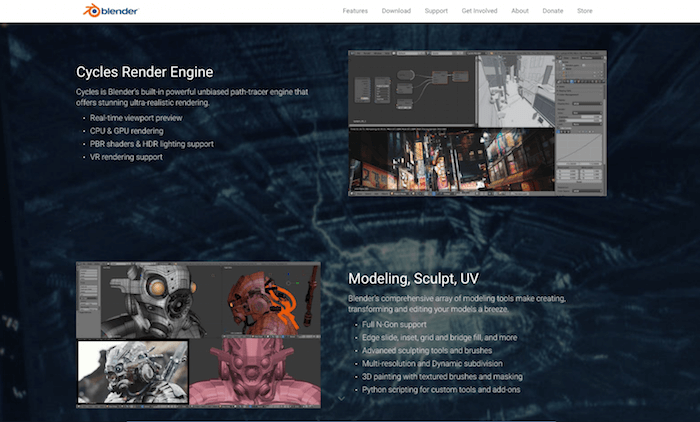 Blender is a fantastic open source 3D creation suite which supports features like modeling, rigging, animation, simulation, rendering, compositing, motion tracking, game creation, etc.
It boasts of high-quality rigging and animation tools, its choice for making short films, advertisements, TV series, and feature films.
It's one of the best trackers available in the market, allowing you to import raw footage, track the footage and see the camera movements live on 3d screen.
You can easily sync it with many devices and share pictures and screenshots from blender across different platforms.
With its flexible python controlled interface, it offers hundreds of add-ons which comes with the customizable option.
The layouts, color schemes, fonts, everything is custom-made and can be adjusted to our needs.
Fusion9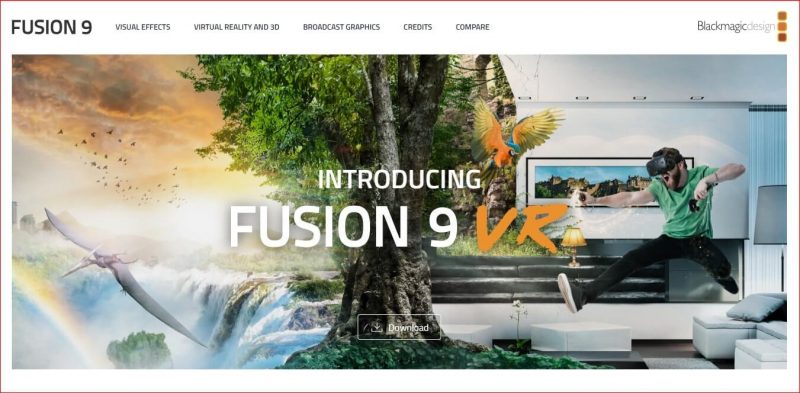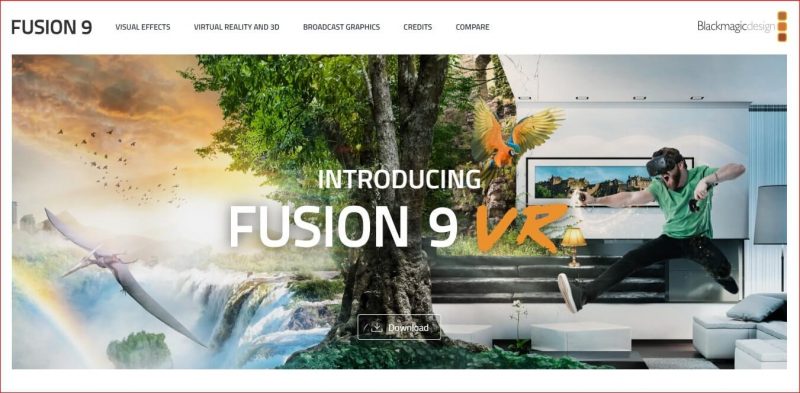 This is the most incredible compositing software adhering to the needs of visual effects artists, broadcast and motion graphic designers and of course, 3D animators.
Fusion has remained a constant choice among the creators of many Hollywood blockbuster movies and television shows. Its robust node-based interface lets you create sophisticated effects with the help of many versatile image processing tools.
Some of its astounding features include incredible VR and 3D support using latest VR toolset, GPU accelerated performance, unlimited network rendering.
Fusion features an outstanding studio player which comes with multi-user collaboration tools which help to track and manage shots quite effectively.
Fusion is specifically crafted for providing the latest virtual reality effects, visual effects, motion graphics, and 3D workflows.
This phenomenal software simply meets the needs of your virtual reality projects and its planar tracking features precisely track and composite objects by maintaining all the attributes of perspective and camera motion.
It's the ultimate solution for the world's most advanced visual effects and motion graphics.
Buttleofx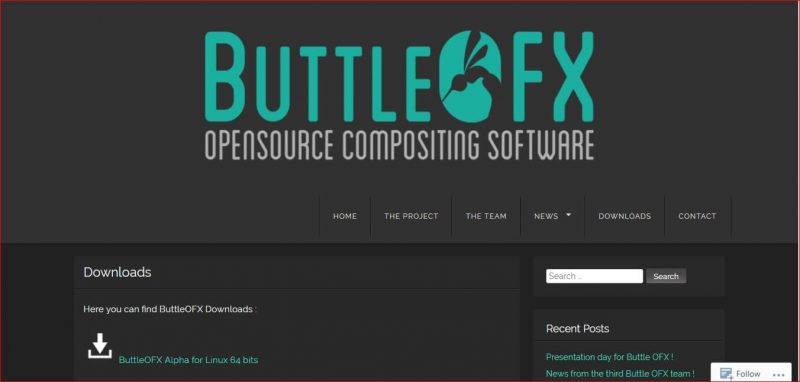 It's a simple and efficient open source compositing software which is based on one the best image processing architecture TuttleOFX. It creates splendid effects on your photos and videos.
Its attractive features include an integrated browser which helps you import images, versatile workspace layouts, a dedicated interface which helps you create effects with no effort.
It's a simple compositing software created to improve user experience by assuring lots of innovative features.
The software was proposed in 2012 as a teaching point to students of IMAC engineering school, it has released many wonderful updated versions of the software to date.
BluffTitler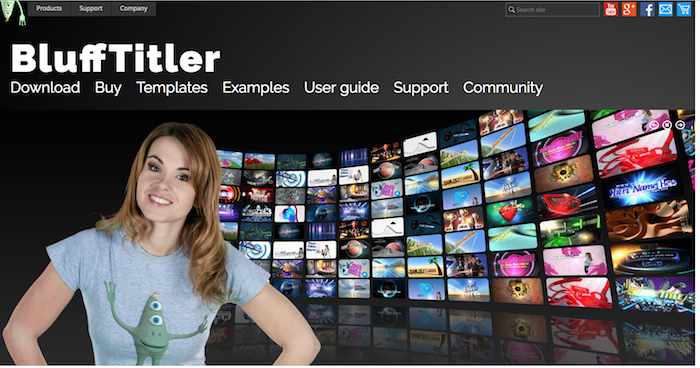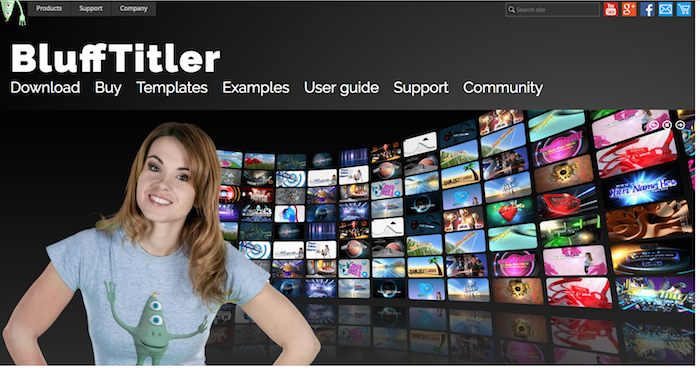 Bit's an excellent tool for making intro videos. It's basically a Windows desktop app which helps you add 3D effect to your videos. It uses MP4 coder that comes with Windows.
The format is H.264/AAC and the technology used is Media. It can make videos with transparency information or RGBA.
You can select it by opening the file icon and export as video dialogue. You can export videos from BluffTitler as MP4 or AVI files.
Selecting MP4 format is highly recommended when your video becomes a final product. Whereas when the video needs to be further processed or it's for a temporary purpose, AVI is preferred.
Never compress the video at that state, it gives you the best quality ever possible. NO need to bother about the big file size as the file is temporary and will be compressed by NLE when it's ready to publish.
Natron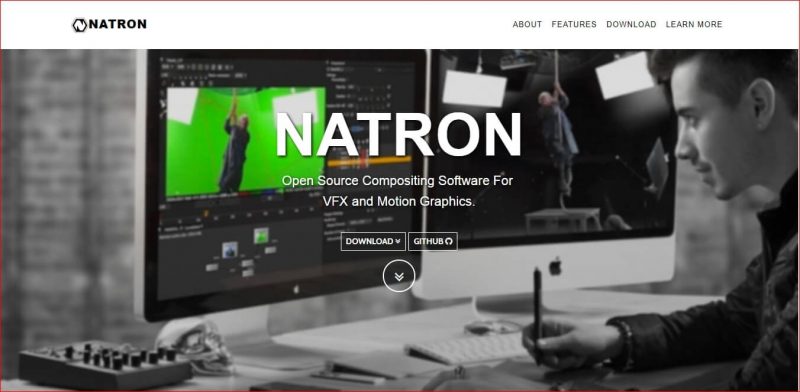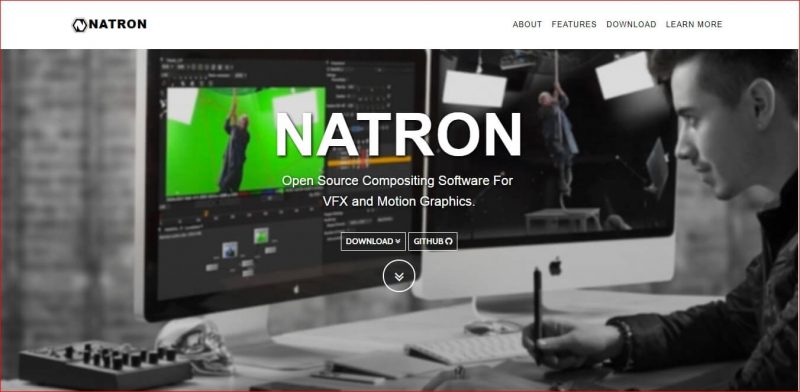 Natron is a very responsive digital compositor which will handle all your 2D or 2.5 needs. It's indeed a robust open source compositor which deliver same performance across all platforms like MacOS, Linux, Windows.
Though it may seem like a simple compositing application its complex layers will definitely take your creativity to new heights.
Its powerful 2Dand planar tracker reduces hours of rotoscoping and will help you meet client deadlines. The strong matte generation tools have been developed from OFX software.
Natron provides an intuitive user interface and it supports retina screens on MacOSX.
You can get real-time feedback through its optimized rendering pipeline and the rendering can be computed at a lower resolution to make it faster. It makes 100 percent use of the CPU and will measure the power of your CPU.
Some of its features include network rendering, responsive Natron Renderer, fast and interactive viewer, availability of real-time playback, low hardware requirements, motion editing, multi-view workflow, rotoscoping or roto painting, tracker node, a plethora of amazing presets, python scripting which is made available through Python API, and multi-plane option; that's you are free to create your own custom planes allowing way for cleaner graphs and effective work.
Dead Deer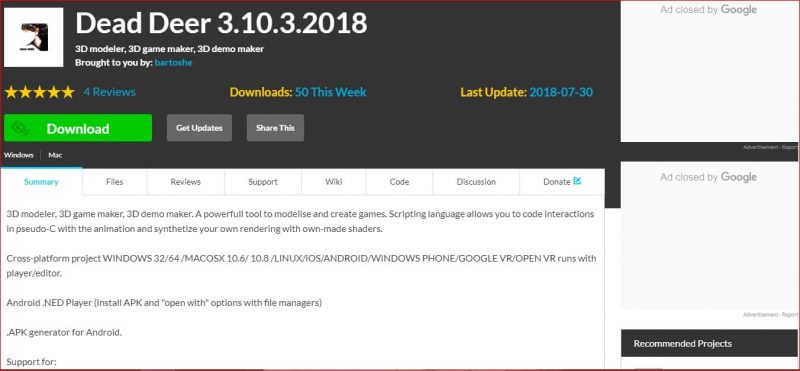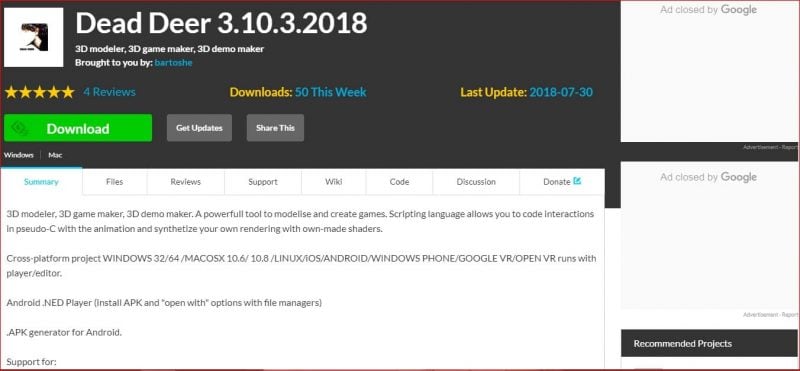 The Dead Deer can be used as a 3D modeler, 3D game maker, as well as 3D demo maker. It's a powerful tool which helps you create, modelise games. You can code interactions in pseudo-C and its features include Direct3D, OpenGL, Metal, Google VR, Steam VR and Open VR.
It supports models like ShaderModel3, SHaderModel4, ShaderModel5, and supports for OpenGL, GLSL, GLES, GLES20, METAL for OSX and iOS. The Dead Deer editor use mainly the context menu for editing and Dead Deer is compatible on windows with Direct3D 9, 10, 11, and MacOSX,
Linux(OpenAL and GTK 3) and Android( 32bits/64 bits).
Snowmix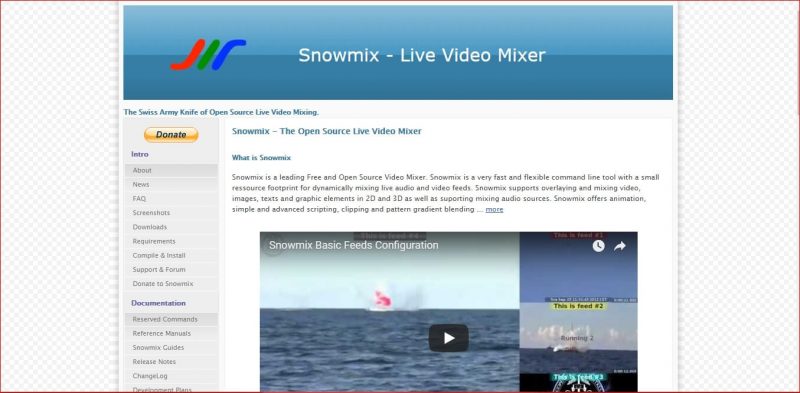 It's one of the best open source video mixer available today. It has a very flexible as well as a fast command line tool which is built exclusively for dynamically mixing live video and audio feeds. It can be controlled remotely over low bandwidth TCP connections.
It's an advanced specialized tool which helps the user to make the most of it. It supports mixing video, images, texts, graphic elements, audio sources also it offers animation with simple and advanced scripting.
From its version 0.5.0 onwards, it offers support for 3D graphics along with the support for 2D graphics. Offscreen rendering besides hardware accelerated(GPU) or OpenGL rendering is also allowed here.
PixelConduit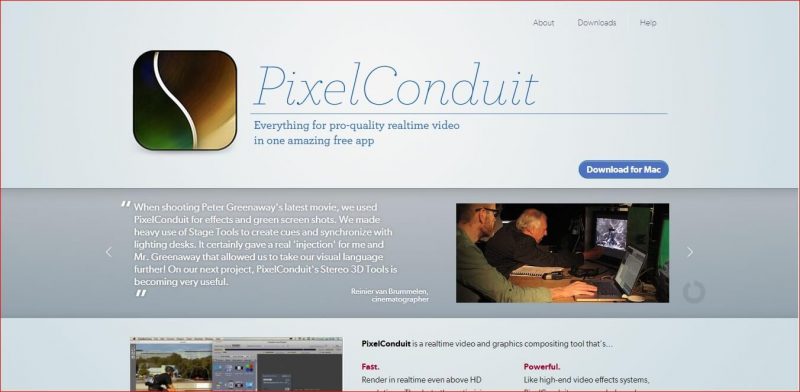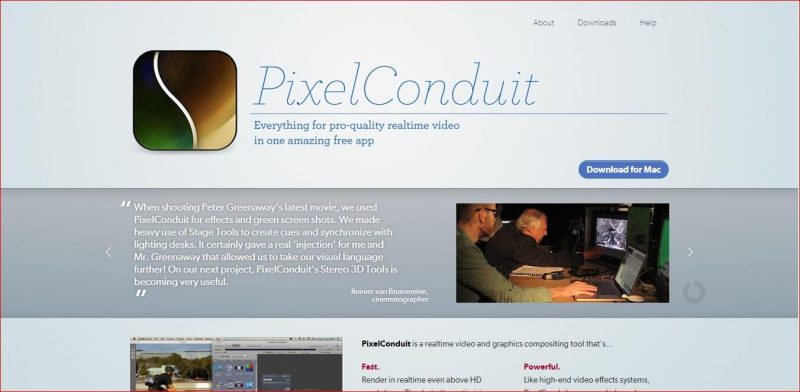 It's a responsive real-time video and graphics compositing tool which has many amazing features. It features an optimizing conduit effect with which you can combine dozens of effects like keyers, blurs and present a breathtaking combined effect.
It's a fast and precise tool which always work in floating point color, so there's no tension about clipping or banding.
This free tool is made exclusively for Mac which puts no restriction on resolution, file formats, or effects. It makes use of a node-based interface which is excellent for creating complex effects on files. It's universal and can be easily integrated into your workflow.
You can even integrate it into popular video and graphics apps like Final Cut Pro and definitely is a better alternative to After Effects.
The software includes more than 90 different image processing operations which support High Dynamic Range imaging. It's a fundamental compositing tool which makes it possible to find the best possible key every time.
Some advanced built-in-keying tools like color difference, color range, 3D key, Unspill and despill helps you render the perfect video finetuned with incredible tools.
The node provides editing controls that will help you use the shaping tools while viewing the output of other nodes using 'Solo' display mode.
PhotoAnim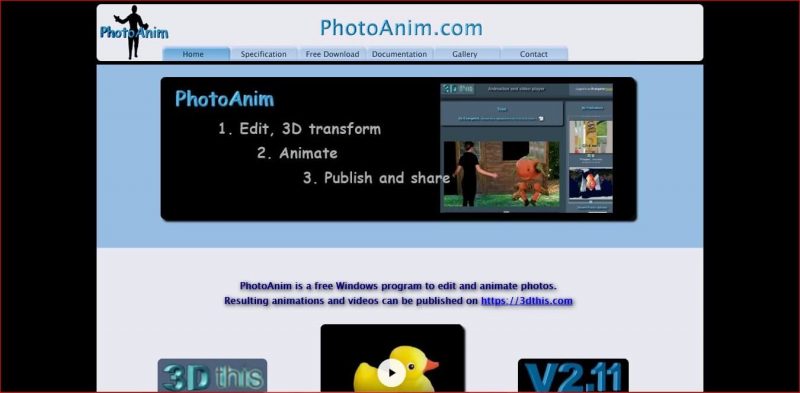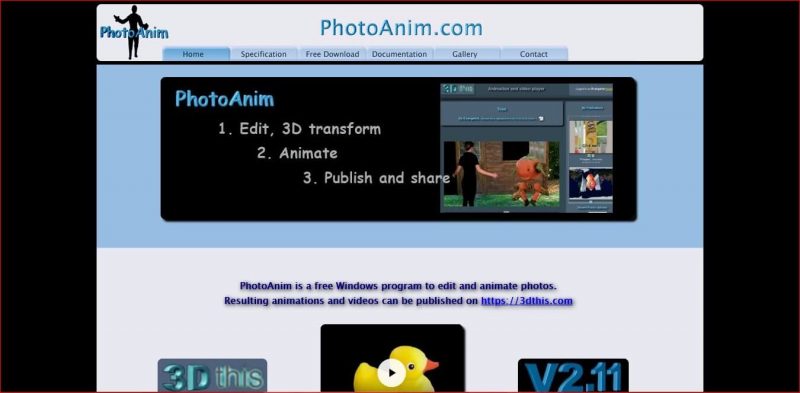 PhotoAnim is a free program for windows which helps you to edit and animated pictures. It basically operates on 3 modes namely image edit mode, animate mode, and movie mode.
In image edit mode, the subject needs to be extracted from the background and do the image corrections and edit it for use.
Animate mode helps you perform warping or skeletal animation on multiple areas. The movie mode gives emphasis to the camera functions.
It's the mode which produces a video by controlling camera positions. The processor manages everything and it does not rely on any specific graphics hardware. It makes use of caching and multi-threading.
The application is designed to create short video clips of duration not exceeding 1minute. If you want to create longer videos, you can split the project and mount the short takes using video editors like Windows Movie Maker.
Openshot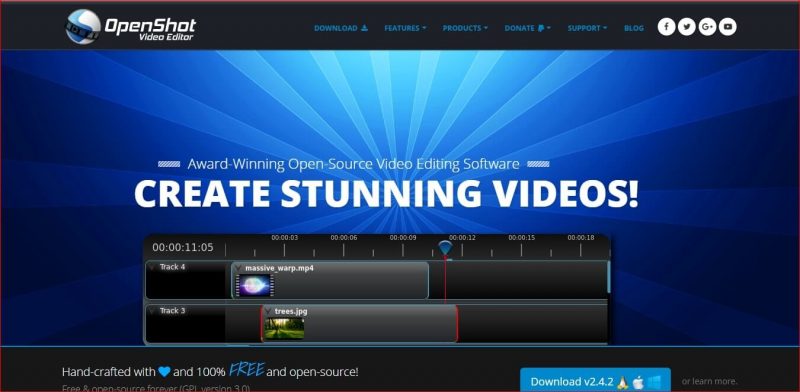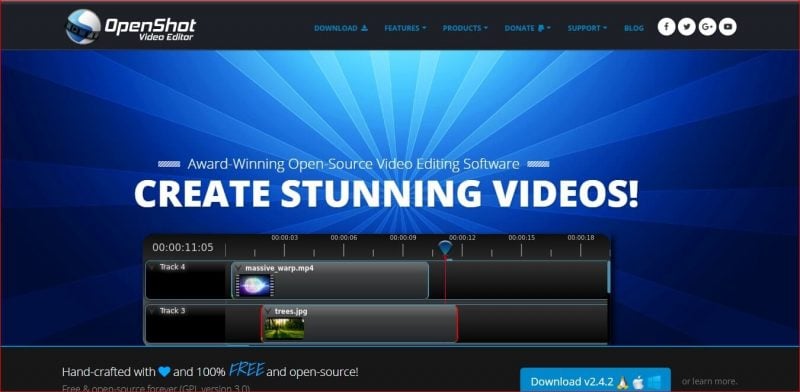 Openshot is a user-friendly and easy to use video editor. It supports Linux, Mac, and windows. It helps you quickly trim your videos and cut it to make it perfect using trim and slice option.
The powerful animation framework will help you with fading, bouncing, sliding and animating everything in your video project.
You can add any number of layers for watermarks, videos, audio tracks and more. Some other outstanding features include converting audio files to audio waveforms, title editor which helps you easily add titles to your video, 3D animations which helps you render beautiful 3D animated titles and effects like snow, lens flares, flying text, etc.
The slow motion and time effects help in controlling the power of time.
FXhome HitFilm
One of the best tools for creative designers, the FXhome HitFilm can be used for video and photo editing.
It is undoubtedly one of the top alternatives to After Effects. You can use this tool to create stunning visual effects for your projects.
If you are a video editor, the FXhome HitFilm tool can be a great addition to your overall toolkit.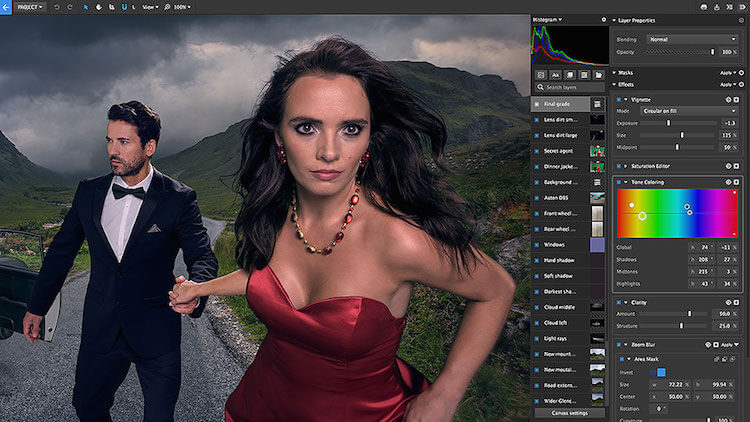 Nuke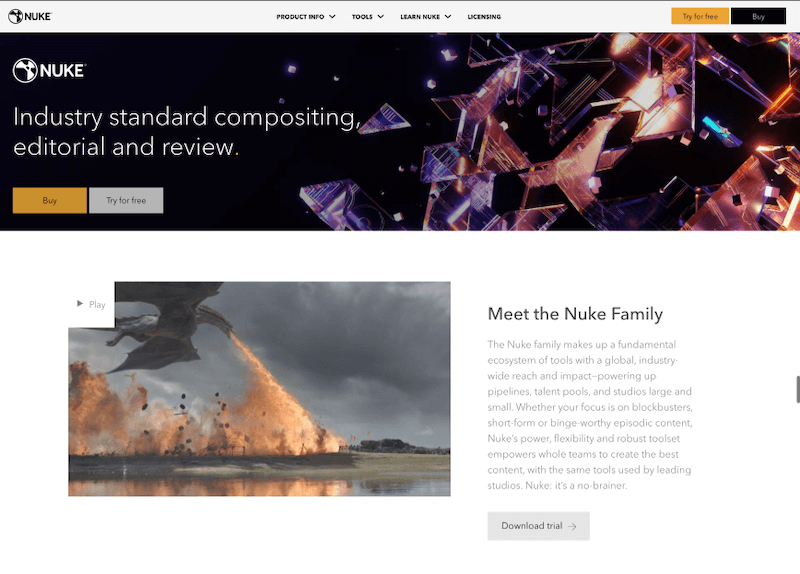 Nuke is a high-quality editing tool that will help you to work on big projects and make edit your work with industry best toolkit.
It is good for smaller projects as well as Netflix level big projects. The latest technology and tools offered by Nuke make the process very interesting.
The advantage of Nuke is that along with offering the industry best tools, it helps you to collaborate with your team from different locations across the world and work on a single project.
You can try Nuke for free.
Give some time to understand the features offered in these tools and choose the one that is perfect for your requirement.