After Effects by Adobe is one of the popular and widely used creative tools for designers. You can create stunning designs and breathtaking visual effects with After Effects.
If you are a creative designer or a video producer, After Effects can be your friend to amaze your audience with unique effects.
Visual representation of one's ideas is permeating every office space, irrespective of the sector you're part of. Thus, making the best impression and captivating your audience is of utmost importance.
We have put together some of the best After Effects intro makers that you can use for your project. Most of these can be downloaded for free.
Their complex yet easy-to-use designs are unique and distinctive, irks your creativity, and allow you to showcase your ideas with all the gusto.
So, let's have a look at the collection of the best After Effects intro makers.
Flat Opener
Flat Opener is a simple After Effect intro template with flat colors. This template will make your overall project look attractive at the same time minimal.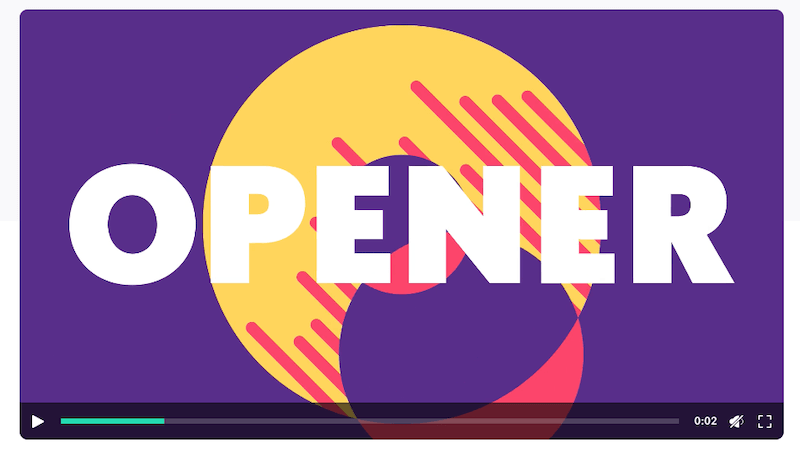 Slide Video Intro
With the diminishing attention span, it has become inherently important to woo your audience or clientele within a matter of seconds, to create a lasting impression.
This After Effects intro template can prove to be a massive hit in capturing audience attention by allowing you to use your own images and complementary music, with the 26 placeholders for images and separate ones for text, set up in HD, this template requires no plugins and also has a tutorial.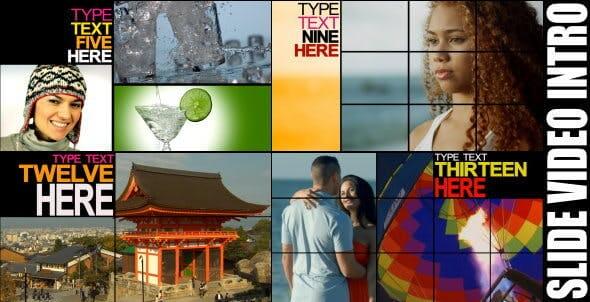 Modern Intro After Effect
It is a multipurpose and modern After Effect intro template that you can use for various projects related to lifestyle, vlogs, travel, and other related content.
This template comes with 11 Video or Photo Holders, 6 Text holders that can be easily customized to fit your need.
Colorful Inks Claps Stomp Opener
If you are looking for a colorful opener for your project, here is a great After Effect intro template for you.
You will bring freshness and positivity to your overall project.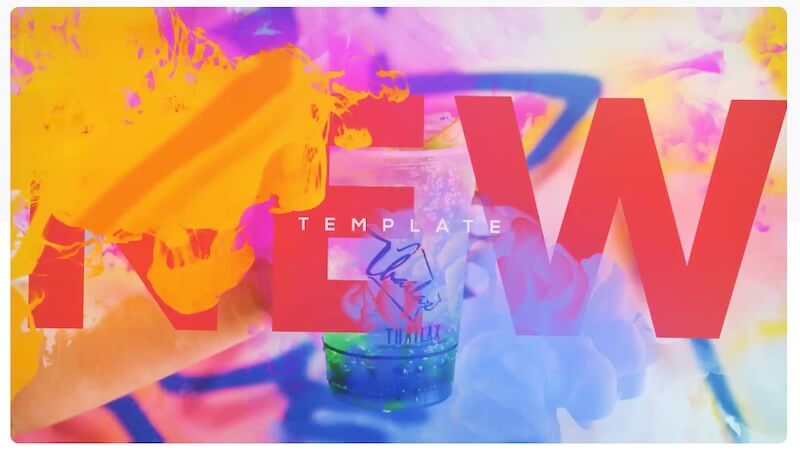 Future Bass Opener
A high-quality After Effect intro template that you can use on any kind of modern intro. You can use this on any product showcase, fashion, event or related project.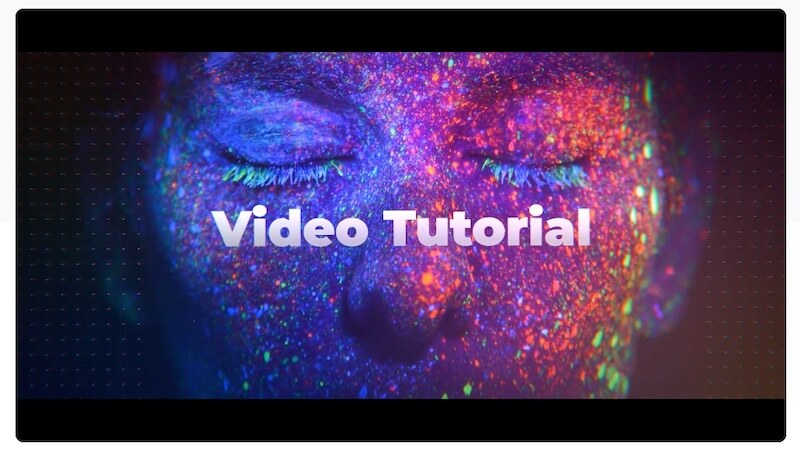 Dynamic Promo
This is one of those templates that rely heavily on your background or image options because it does not entertain text.
It is a perfect fit for videos showcasing your work if you're in the creative industry comprising of photography, fashion, music, or art. It's known to be easy to use with simple drag and drop options.
This after-effects template is known to be largely refreshing for all kinds of media be it TV shows, commercials, or promotions owing to its dynamic animation template.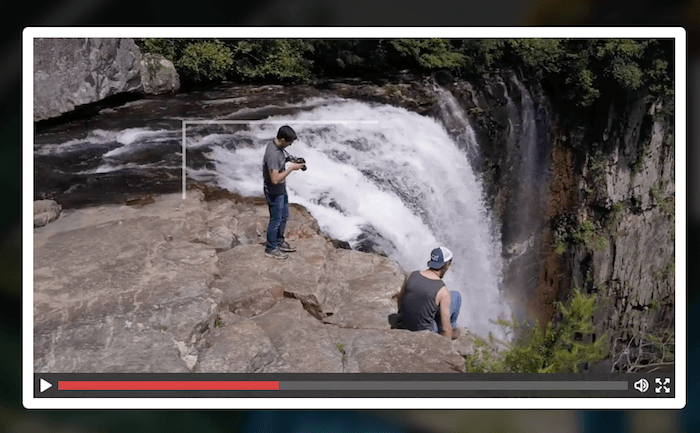 Typography Scene
This template revels in smooth animations and is set in high definition of 1920×1080 pixels. Its bohemian vibes with funky text and around 20 customizable text layers let you run your imagination wild.
This requires no plugins and its After Effects adhere to CS6+. Its transitioning effects animations are quirky and can easily capture audience's attention.
There is also ample place for at least 3 logo holders. Its neat interface does not make your presentations or event videos look crowded, but has a sophisticated edge.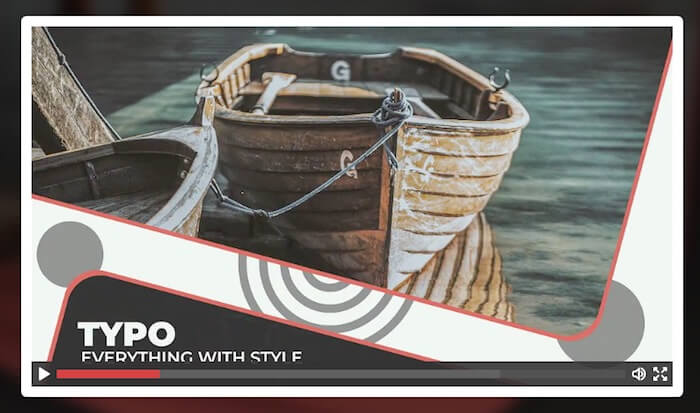 Film Intro
For an introduction that is as classical as a silver screen production, this template is an excellent choice with its subtle animations yet a bold overlook.
With a bold sans serif font, you can zoom the images of your choice and revel in its professionalism.
Its full HD resolution is coupled with 14 title placeholders, 44 media holders, and 30 separate short ones for the transition it requires no plug-ins and is easy to use, this is largely preferred by beginners.
It is known to be compatible with AE CS5 or higher versions.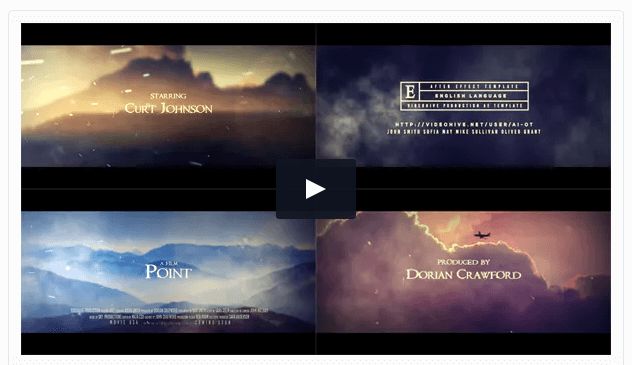 Logo Intro
For a presentation or a video that unveils your logo to your clients, this is a perfect and well-suited option.
Its 4K resolution does justice to your logo unveiling and it comes along with a video tutorial, hence it is easy to use for beginners as well.
It is one of those templates that also included sound effects to accentuate the symbol. It is inclusive of the color controller for shapes and has 5 varied logo introductory animations.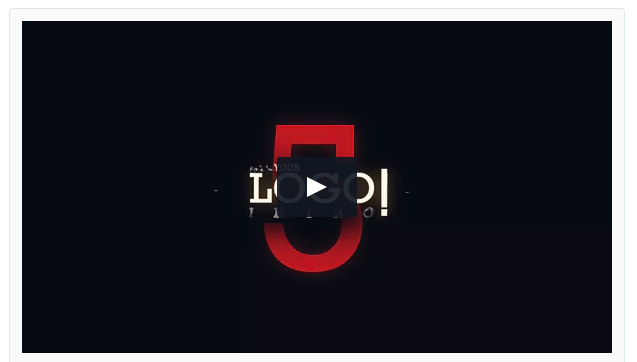 Elegant Callouts
Reflecting a sleek design and sophisticated and smooth transitions, this after-effects template is best suited for corporate events involving presentations and event videos.
This too requires no plug-ins and functions in a perfect 4K resolution. Its creatively designed landing pages include a functional and versatile set of 12 text animations that will add credibility to your images.
It is compatible with AE version CC of 2017.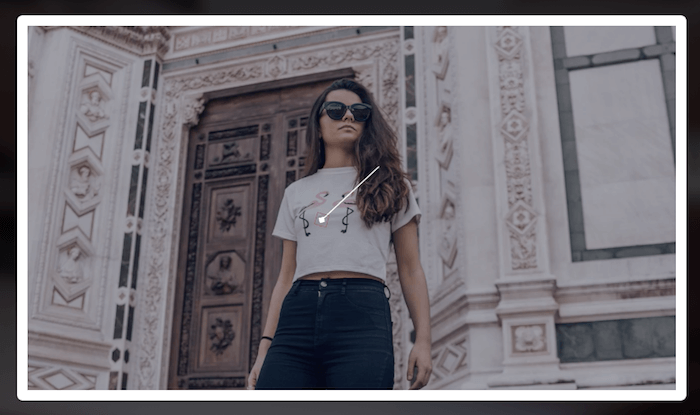 Display Web Promo
This template allows for the separate download of technology background. Although not inclusive of music or soundtracks, this vibrant template makes it conducive for all kinds of business engagements and also for personal usage.
It is extremely stylish and adds a quirky edge to your visuals. This high-resolution tool houses around 16 media placeholders and 10 editable text layers that can be tailored according to your content.
It requires the Video Copilot's Element 3D.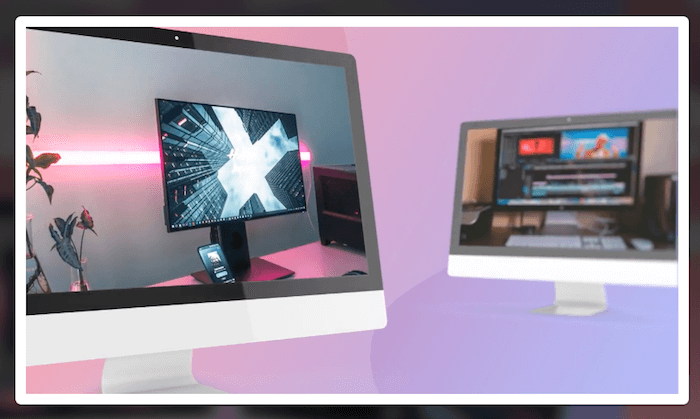 YouTube Channel Bloggers Pack
The interface of this template, as its title specifies, it largely crafted for YouTubers and avid bloggers or vloggers.
This After Effects template comes with a set of 12 carefully crafted animated compositions, which are easily customizable to your liking and to what your brand or product requires.
There are no plug-ins requirements, and its 4K resolution is owing to 1920×1080 pixels. It is inclusive of a color controller and is versatile in encompassing all kinds of content like travel vlogs, how-to or unboxing videos.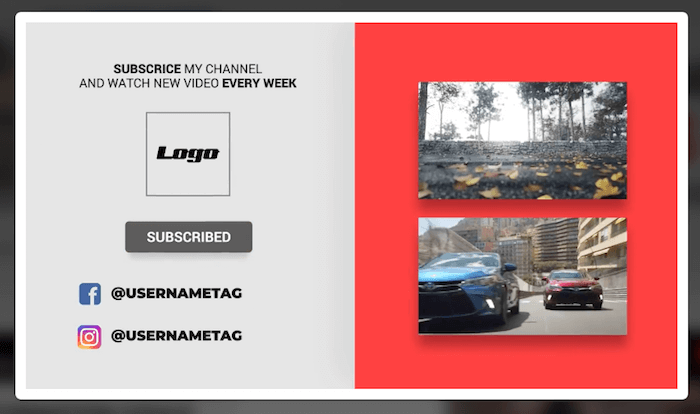 Urban Promo
Exuding vibrancy and sophistication, this after-effects template is undeniably artsy with a professional aura.
This action-packed template will allow you to display your ideas and content in an elaborate fashion that is bound to woo your clientele.
Its features include its easy-to-use mechanism, simple editing of text, and easy to drag media options.
This is a viable choice for all kinds of presentations, commercials, event promotions or even logo launches. It is supported by AE CC version 2015 and later.
Garage Logo Reveal
Logo revelations are tricky because you have to center the audience focus on the logo and not let the extravagant surroundings or overlapping text overshadow it.
Amidst its intensity and dramatic vigour, this introductory template has an abandoned garage as its background, with dim lighting and soft features.
This makes it the perfect setting to drop your logo where one can be sure that all eyes are on the symbol and the background will only accentuate this.
It is also backed with an intelligent custom controller.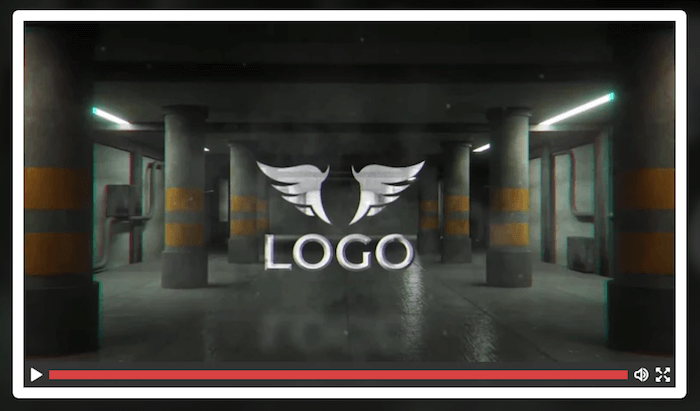 Food Menu Presentation
For those of you food bloggers and vloggers, there is an exclusive after-effects template that has an introductory snippet carved especially for the food industry.
Taking pride in its organically animated interface, this is the perfect platform for you to showcase your menu, your new food invention or café review. It's easily editable and can support imagery and text in equal quantities.
Its structured and compartmentalized format in HD has been widely used for displaying recipes! This dynamic and flexible template adheres to AE CS6 versions and above.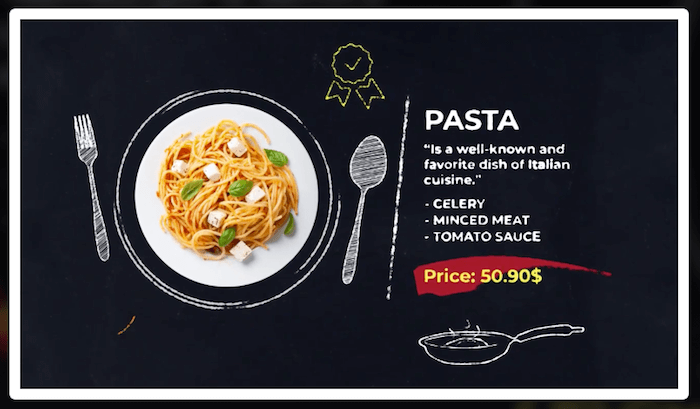 Revolution
The creative industry is powered largely by visual presentations of their work and talent, therefore it is only justified that they have a template that tends to their needs specifically.
As artistically alluring as it is, the template is more than what meets the eye.
With 17 media placeholders and 11 editable text layers; it can be used for all kinds of presentations that display your music, art or photography.
It operated in high resolution with a ratio of 10920x 1080. Its monochromatic background is editable with its custom-made color palette.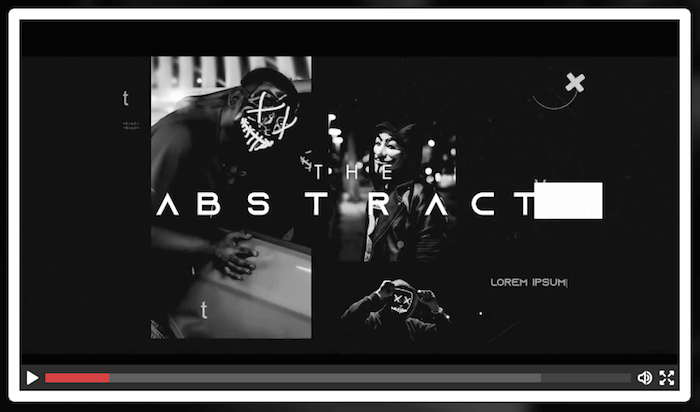 Wedding Cinematic Promo
Pre-wedding shoots and wedding videography have transgressed through several spheres and have become outrageously popular.
This also means that there are several templates for one to examine, and we have zeroed in on this after-effects intro frame.
Aesthetic, elegant, and classy- this template excels in all of these without compromising on its media placeholders, editable text, professional design, and 4K resolution.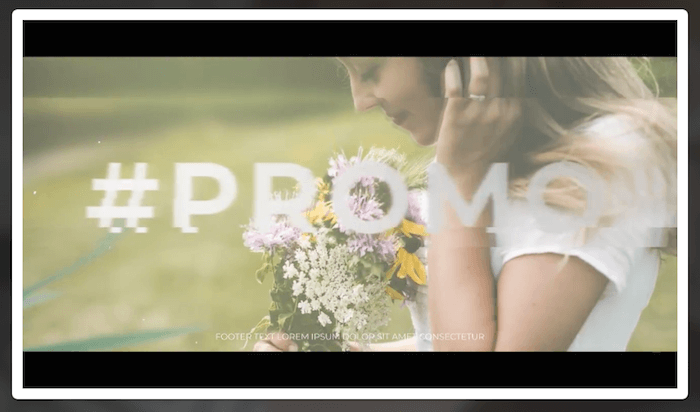 Slideshow After Effects
Vibrancy mixed with the right about of abstract, this uniquely designed template is conducive to all kinds of content.
Used by the corporate and creative industry alike, the intro template is widely used for logo reveals, promotional content, event videos, presentations, commercials, and many more.
This fast rendering introductory promo requires no additional plug-ins and hosts a wide array of image placeholders and editable text boxes.
It is equally supportive of both images and text, they're mutually complementary and do not overshadow each other due to the effective categorization.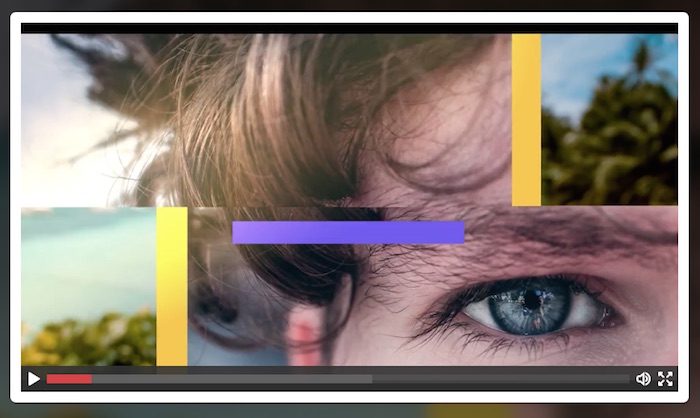 Opener
Lastly, Opener is one of the most preferred introductory after-effects promo due to its professional and seamless design.
It is used across domains such as social media, YouTube, and also Cyberpunk intro! Formatted in full HD resolution, this template takes pride in its elements controller, pre-made scenes for a duration of 30 seconds, and universal expressions.
It also harbors logo and text placeholders alongside media holders that can support both image and video.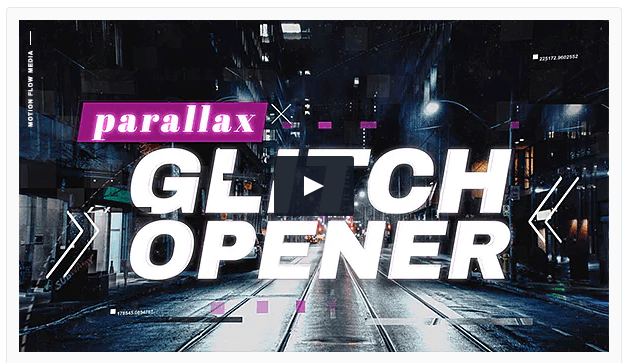 Conclusion
These introductory promos have users vouching for their easy utility and reliability. Their functional interface throws open the door for endless creative possibilities while upholding the credibility of your content.
Be it a business partner you have the convince, woo board members, pitch your ideas to your client, or wow any kind of audience- these after-effects templates are suited for the job.
With these unique and enthralling options, the world can really be your canvas!
Also, if you are looking for After Effects alternatives, here is the link.