The only thing that is worse than not having a website is having a slow website. A slow website causes a negative experience for the end-user.
It is no secret that Google prefers fast loading websites. The results that you see on the first page of Google for any keyword has to be quick loading.
As Google is improving its search algorithm, it will become even more difficult to rank a page that has bad loading time.
This means that your website may actually rank low in search engine results. This, in turn, leads to fewer people viewing your page, a reduction in ad revenue, and fewer customers for you.
If you are managing an eCommerce site, it will hit your overall revenue if your site doesn't load instantly because the potential customers will quickly move to the next option.
Studies show that around 79% of the customers are never likely to buy from your site if they are not satisfied with the performance of your site.
Here are some data that show the increase in bounce rate of your site relative to the increase in loading time.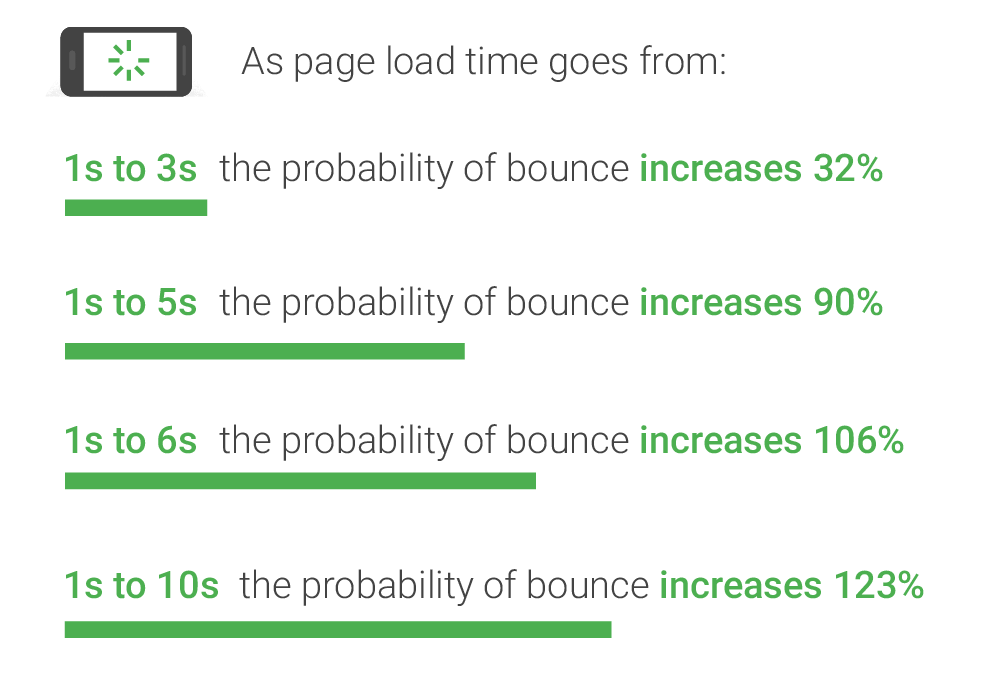 So, how to improve the loading time of your site?
The hosting you select for your business has a very strong impact on the overall performance of your site.
Let's have a look at a few ways to improve the hosting performance for your site.
Go for a Better Hosting Plan
The hosting plan that you select for your site can make or break your business. It has a great impact on the overall performance and revenue of your site.
So, select a better hosting provider and a better hosting plan.
Many users look for free hosting or cheaper hosting plans. While it is good to keep the expenses tight, you have to invest in the important requirements for your business and hosting is undoubtedly one of them.
Another important aspects to look at is the location of their data centers.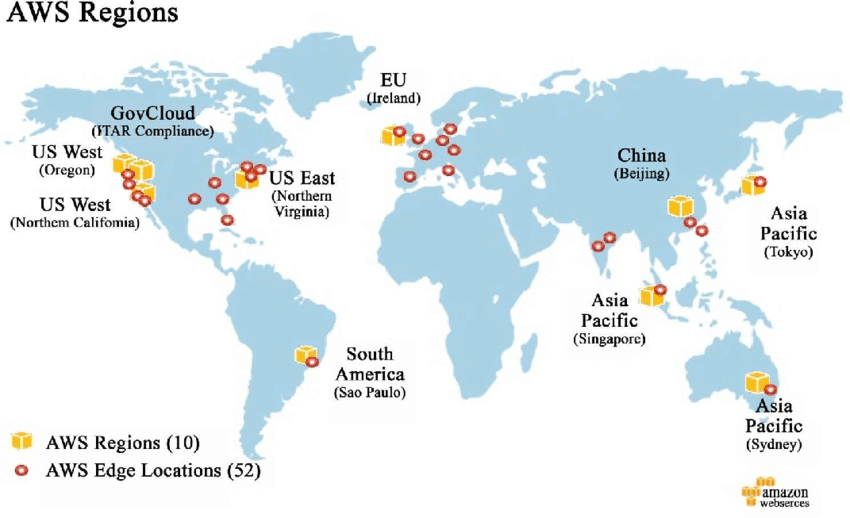 There are two ways that you can change your plan. One is by switching from a hosting company that has a less than stellar reputation to one of that is known to provide quality speeds as well as sustainable uptime.
The second option is to switch plans but stay with the same company. For example, you could be using a hosted basic shared plan. You notice that your site is starting to slow down.
You go through all the steps to try to make it faster, but nothing is working. What can you do? Switch to a managed hosting plan or to a VPS.
By doing this, you will eliminate the problems that come from sharing bandwidth, CPU, RAM, and other resources with others.
Use a Quality CDN
One of the best ways to actually understand the server resources assigned to each account is to test. In a study by Aussie Hosting, Nathan Finch compared the speeds of 10 hosting companies to see which one performed the best.
The results showed that location mattered when it came to data centers. Australian sites hosted in Singapore performed 2-3X faster than their European counterparts.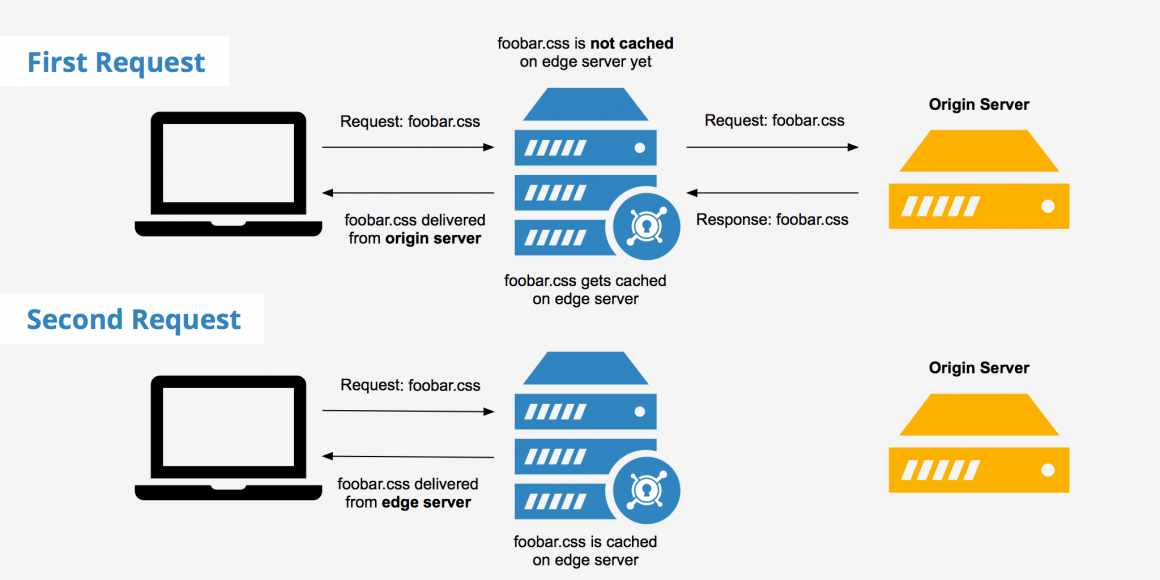 This is where a content distribution network or content delivery network comes into play. Basically, a CDN is a collection of servers around the globe. They are located in specific data centers and have the responsibility of delivering the content of your website to your visitors.
A CDN is able to deliver files to a visitor to your website from the closest location possible.
No matter the number of resources that you have, the location of your server is going to play a huge role in determining the speed of your website from your visitor's point of view.
For example, your visitor is from India. However, your server is in Canada. The distance between the visitor's location and the host server is going to cause your site to take a lot longer to load. However, a CDN server is going to be distributed in various places, such as India, Singapore, or the United States.
So the visitor to your website will have files delivered to their computer from the nearest location possible.
This means that it doesn't matter if you are using a VPS, a dedicated server, or shared server. A CDN will improve your website's speed.
Another way that using a CDN is going to improve your hosting performance is that it may save resource usage. This is important because resources are usually limited on shared hosting platforms.
have a look at this article to find some of the best free CDN services for your site.
Optimize Images and Get Rid of Excess Media
In many cases, the problem is not your hosting provider. They are providing with the technology and the speed that you need to get the most out of your website. The problem is the design of your website or the implementation tactics you have used.
You want to address hosting issues because you want to speed up your site. So take a look at your images. Are they fully optimized and compressed?
If not, you need to go through and delete all of the images on your site that weren't compressed and sized before you uploaded them and then replace them with files that have been compressed and resized. We recommend that your image size be around 70 kb.
When you remove images, do not forget to include libraries of icons. You really should not have any images above 1900 pixels, and your images should have around a 72 dpi quality level. Anything larger and you are going to notice the images loading late after the page renders.
Once you go through this process, you need to look at the media files that you have and delete all of the files that are unnecessary. This is going to reduce the weight of your page and will likely boost the speed of your site independent of your server capabilities.
Optimizing images will:
Select a Fully Optimized Theme for Your Site
We spoke about hosting and image optimization, what about the overall design of your site. If you are using WordPress, you need to make sure that you are using a well-coded theme.
Many newbie WordPress users look for a free WordPress theme, there is nothing wrong in using a free theme that is well maintained and optimized. But, most of them are not.
You can not expect the developer to invest time and update the free themes regularly when there is no profit from the product.
So, if you are serious about your business, I would recommend you to go for a top quality design for your site such as the Divi Theme because you are sure to get the best service in the industry and top quality features.
Many big companies and a large community of WordPress users are already using the product, so you can expect only the best from such products.
Here you can find some of the fastest loading WordPress themes that you can use for your website.
Final Word
So, these are some of the ways to improve the overall performance of your website and make sure that you are able to rank your content well in the search results.
Even if you can improve by some milliseconds with certain improvements, you must give it a try because when it comes to performance every millisecond count.