Marketing is a key to growing your business, so it's critical to have a strategic marketing plan in place at any given time.
A well-crafted marketing plan can help you achieve your business goals by providing a roadmap for your marketing efforts. It can also help you stay organized and on track while making it easy to track your progress and measure your success.
Here're some of the points that you need to keep in mind while planning your marketing process.
1. Do your research
Before you can create a successful marketing plan, you need to understand your audience and what they want. Take the time to do market research and target your marketing efforts accordingly.
2. Set realistic goals
It's important to set realistic goals for your marketing plan. If your goals are too ambitious, you're likely to get discouraged and give up. Start small and build up to bigger goals as you achieve success.
3. Create a budget
Be sure to allocate a budget for your marketing activities. Without a budget, it will be difficult to measure your success and track your spending.
4. Get creative
When it comes to marketing, there's no one-size-fits-all approach. Get creative and experiment with different marketing tactics to find what works best for your business.
5. Be consistent
Marketing success takes time and consistency. Keep at it even when you don't see immediate results and you'll eventually reach your goals.
Expert Tips
Creating the right plan for your business can be difficult, so we've put together some tips from marketing experts on what it takes to create a successful marketing plan.
David Farkas | Founder & CEO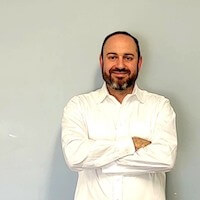 "Make sure you know your customer. A large number of companies will define their ideal customers as part of their overall strategy, but customer persona creation takes this concept one step further.
Invest some effort in creating fictitious characters that represent the individuals with whom you communicate and to whom you offer goods or services.
This will assist you in better understanding your key clients, segmenting your audience, and tailoring your marketing material to each segment of your audience. Construct your client profiles and make it a point to interact with them in the appropriate setting, at the appropriate time, and by delivering the appropriate communication."
Stephen Geick | VP of Performance Marketing
"The most effective starting point for a marketing plan is what we refer to as the 'north star goal'. This is the numeric – often financial – objective that the business needs to hit in order to be considered a success.
Businesses should avoid focusing on goals that are too granular, like clicks to a website or 'average order value', and instead focus on larger objectives like revenue or new customer acquisitions.
From there, you can work backward to build out the specific elements needed to fall into place to hit that target."
Jennifer Cheng | Head of Customer Success
"In order to build a successful marketing plan, you need to have the flexibility to plan and adjust which marketing strategies work best for your business.
For example, for Nimble Made, we allocated a budget to try different types of marketing, starting from Facebook ads, to Instagram videos, and then to SEO marketing.
We then gathered the data to figure out which was the best and most effective marketing strategy specifically for our brand and our customer base and so we adapted to developing further one strategy at a time.
We also made adjustments based on holidays and other world events. You need to make a general plan, gather data, and be flexible within that plan."
Adam Olson | Hiring and Marketing Manager
"You should start with creating an executive summary. Marketing is the story of your company as instructed to customers. When establishing your advertising goals, they ought to be specific, measurable, attainable, applicable and time-bound.
The second step is studying the competition. Small business personnel rarely take the time to study their rivals in-depth or pinpoint companies outside their industry that are simply as successful at luring customers away.
Knowing who your rivals are, their core competitive advantages, and how they might reply to your offerings helps you devise strategies to combat such losses. Observe how your rivals function to discover approaches in which you can stand out and steer your goal audience toward your business."
Madison Tong | Owner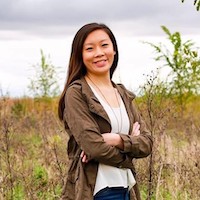 "For the outline of your marketing plan, some things to think about are, making sure your company stands out from competitors, defining your strengths and opportunities against your competitors and how your products stand out from your competitors and making clear goals and objectives.
You also need to know how to measure your successes and target your growth and find your target audience by using marketing segmentation. Finally, figure out who your products will service based on demographics and come up with a multi-channel marketing strategy."
Kevin Joubin | VP of Growth Marketing
"The secret to every successful marketing plan is preparation and research. So devise your marketing strategy in advance and make sure that you are well aware of your target audience. To formulate an effective marketing strategy, you must tailor your marketing content to your audience.
As we all know, people respond better to messages that are relevant to them. Make use of various marketing channels to reach as many people as possible.
This could include traditional channels like television and radio, online platforms such as social media and email marketing, and offline methods like print ads and word-of-mouth marketing. By doing so, you'll be able to create a well-rounded marketing campaign that will help you build a strong presence and reach a larger audience."
Eric Jones | CEO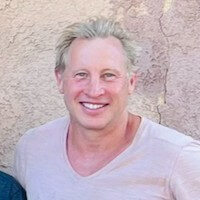 "The customer you are targeting must know how you can categorize them based on their needs, requirements, or how to reach out to them. You can easily segment them based on the solution you are coming up with to offer to them.
Your product or service must have some unique theme to justify your presence in the market. Selecting the right appeal always makes your way closer to your target audience. Selecting the medium from where you can arrest the largest group of people helps you get a more positive response.
SEO helps your business generate organic traffic on your website. Whether your business is small or big, you always need SEO support if you want to rule out the present world."
Joseph Morrison | Senior Associate Attorney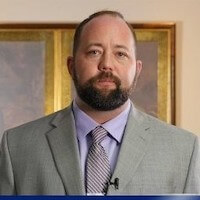 "When you want to put up a business, always anticipate the demands and lifestyles of the people around you. You can conduct research on the ability of your target clients or customers to pay, and what would be the trend that might be new and yet would become popular.
These anticipations and research will always be worthy of your time and efforts, especially if you aim to venture into a long-term business.
Also, never change your product. When you start marketing your product, whatever you give your first or second client, always make sure that your last possible client would get, at least, the same."