eCommerce is the future of shopping. Currently, there are over 12 to 24 million eCommerce sites globally. 
According to Nasdaq, about 95% of purchases will be facilitated by eCommerce by 2040.
For you to stand out from the rest of the pack, you need to design your eCommerce site in a way that it offers a beautiful shopping experience to your customers. 
Templates, for instance, make the process of creating an eCommerce site a lot easier. It allows you to decide your storefront's look and feel, which opens a lot of opportunities for your eCommerce store. 
But how is your standard design template different from an eCommerce site template? What unique traits does it have? 
In this post, we will discuss how you can pick the perfect design template for your eCommerce store:
01

. Identify Your Goals and Priorities

Before you start your eCommerce website, you need to know your goals. It would be ideal to align your priorities and your goals.

This includes how your eCommerce website looks, its function, icons and typography, and more.

When you create your eCommerce website design, come up with smart goals. Remember that these should be actionable and measurable objectives. 

Here are some examples:
Increase new customer acquisition by 10% within six months
Reduce abandoned cart rate by 25% within three months
Boost online conversion rate by 50% after 12 months
You should also adjust your site design in the sense that it will fulfill the KPI of your website. 
02

. List Your Ideal Template Features

A good design will be useless if your online store lacks essential features, some of which are specific to your business.

Here are some essential features that you can add to your site:
News section: This is where you will post upcoming sales, deals, and events.
New Products Section: For users who want a fast way to see your new inventory.
Search or an Advanced Search Box: Allows the customer to locate a particular item from a big online store.
Store Finder: Helps customers who like to shop in an actual physical store located near to them.
Icons of payment options: Will inform the customer ahead of time if your store accepts their preferred payment method. 
03

. Consider The Cost

There's no shortage of templates in the market- you can choose from both free and paid. Of course, there are many things to consider, but the most common concern of many is the cost.

While it might be tempting to go with free templates to cut costs, this can be counterproductive for you in the long run. Free templates cause many problems in the long run, like low quality or the lack of technical support.

Meanwhile, paid templates provide you with excellent customer and technical support. Going for premium templates allows you to spend less time on your site with more time focusing on your product. 

Depending on the platform you choose for your eCommerce site, you can look for the best templates. We have already published article around best free Shopify templates in case you are using Shopify for your store.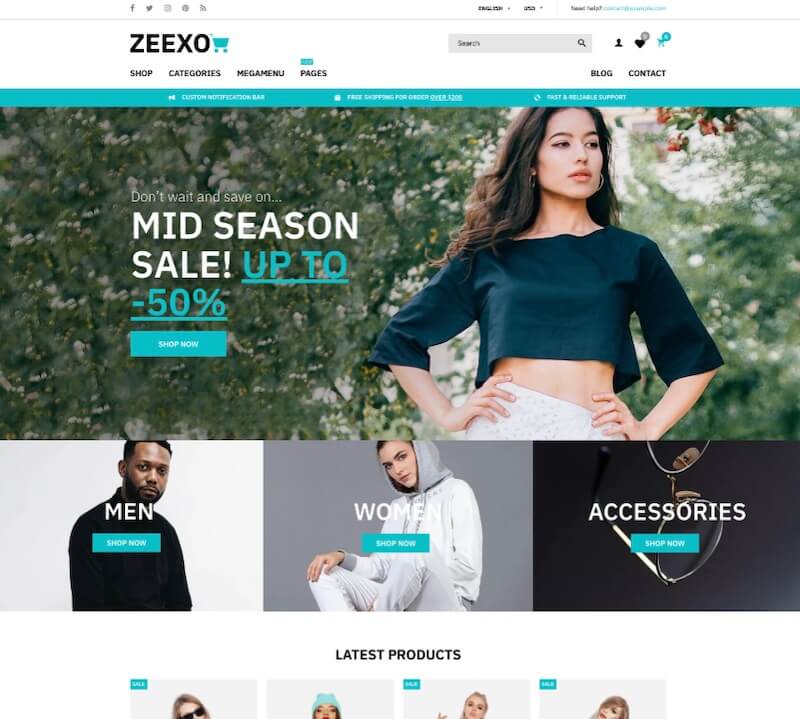 04

. Check Browser Compatibility

Browser compatibility is also essential when choosing your eCommerce web design template.

That's because not all your customers will be using the same browser. Maybe most of them are using Google Chrome, while others prefer Internet Explorer, Mozilla, or Microsoft Edge. 
05

. Check If It is Customizable

To make your site stand out from the rest of the pack when creating a website template, you need to personalize your design.

It would be ideal if your online store does not look like the average cookie-cutter site but should reflect your brand image.

It should also allow you to customize colors, fonts, and other essential features. You should also check templates that let you explore various layout options, too.

Depending on the platform you choose, the amount of customization possibilities will be vary. If you are using WordPress for your store, you can use website builders like Elementor to create a completely unique design for your site without any coding.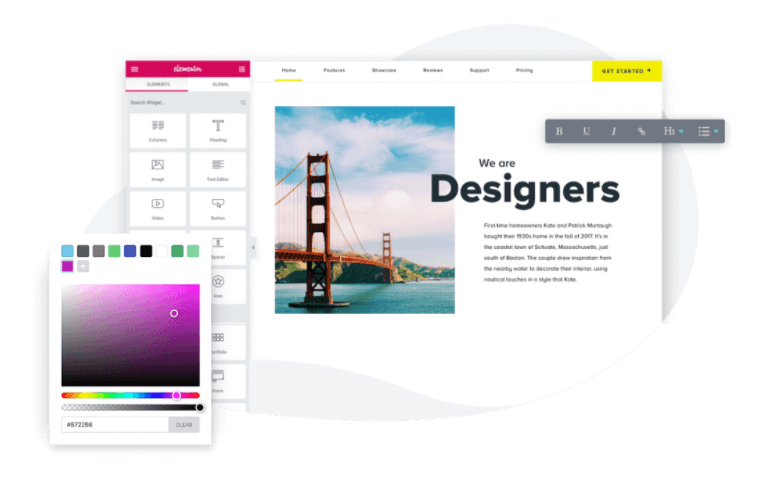 06

. Test the Responsiveness

As many people are using their smartphones and other mobile devices, you should focus on creating a flawless mobile experience for your audience.

More than half of mobile searches these days happen on mobile devices. But that should not mean that you should forget about the desktop as well. 

Find the right balance, and you are good to go.

Strive for your site to be accessible in all kinds of devices. Also, scale every possible screen, whether it is a laptop with a retina display or the latest iPhone. 
07

. Consider the Color Scheme

To build your site's identity, you must choose the right color scheme. It would be ideal to pick a color scheme that matched your business color.

Start with a single color that you think best represents you as a brand, then add two or more colors that allow you to have a complementary color scheme. This will give your site a more harmonious look. 

We have mentioned color scheme as a saperate point because the color palette you choose makes a big difference to overall branding of your business.

If you look at any big brand, they have their custom color scheme that they use throughout all their properties. And People identify the bards with the particular color scheme.

When we talk about brands like Facebook or Amazon, we can instantly relate to the color scheme they use.

So, give it some thought and spend some time before you finalize the color scheme for your business.

You can use the color palette generators to find the best color combination for your business.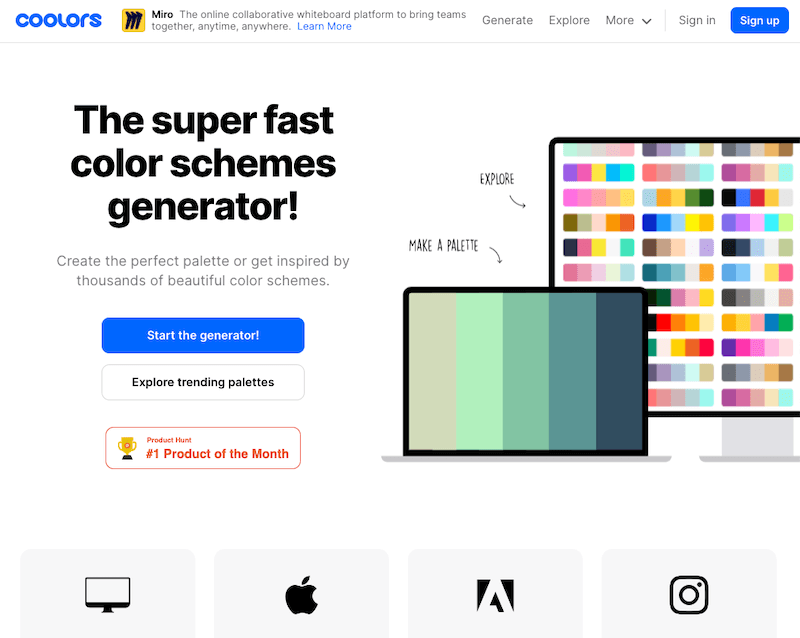 08

. Ease Of Use

This is probably the most important point when it comes selecting a platform or the template for your eCommerce business.

As a business owner, you will have plenty on your plate to look at already. From sourcing products, creating content to customer support. The last thing you will want is a complicated design for your business where you need to spend time learning it how to use.

Platforms like WordPress is so popular because it is user friendly and almost anyone can learn it easily and become self sufficient.

So, spend some time and do your own research before you finalize the platform for your eCommerce business or the design you are going to use.
Over to You
Your web design templates are not just there to boost your site performance. But it also helps you gain an advantage over your competition.
You also need to know your site's purpose. And then you can use that as a guide to look for features that you might want to consider in choosing a design template.