With the way the business world is growing, the ways people can earn money have also expanded. The digital business era has given birth to a new species of entrepreneurs—the webpreneurs. 
Webpreneurs are people who make a living through digital means. These digital entrepreneurs thrive on online commerce, and they maintain a very active online presence. 
Becoming a webpreneur is fairly easy. You don't need a physical store, no need to pay unnecessary overhead expenses, or anything else necessary to launch an office.
There are several ways to start, but you can try looking into an arrangement called private label, where you sell a product under another company's name using their brand and packaging.
You could consult a plethora of online resources for your business, but make sure to read online reviews before committing. If you want to learn more about helpful financial training resources and the like, click here.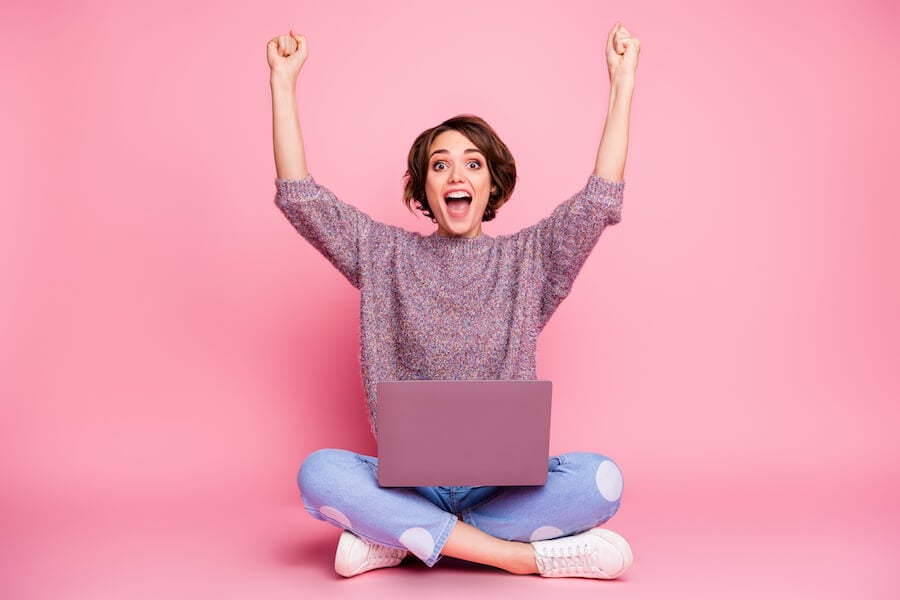 How Do You Become A Successful Webpreneur?
There is no quick fix that can turn you into a successful webpreneur and an overnight millionaire. There is, however, an almost formulaic blend of entrepreneurial skills that can help you shine brighter than the rest.
These five tips to becoming a successful webpreneur will help you stand out from the competition and accomplish your objectives:
01. Leverage The Power Of Blogging
Blogging helps inbound marketing for your business, drives traffic to your site, and attracts new customers and potential leads.
First, you have to ensure that your website is optimized for search engines so readers and potential customers can easily find it. Your website can gain keyword density through high-quality blog posts, which will also increase your website's search visibility and traffic. Optimization also helps you rank higher on search engine results pages (SERPs).
You can increase your website traffic, generate new leads, and implement marketing strategies by improving your SEO (Search Engine Optimization).
Search engines like Google constantly crawl and index web pages. This means search engines will categorize your site as soon as you start posting. The more popular your posts are, the more traffic they will bring to your site.
You can also use your blog articles to enhance your social media presence by linking to them through your posts.
02. Build Your Authority
Becoming an authority will pave the path for you to make it big in this industry. How do you become an authority in your niche? The first thing you need to do is choose your niche and focus on it.
After choosing your niche, learn more about it and study it. Once you have acquired the knowledge, choose the right audience that resonates with your niche.
Finally, expand your network by connecting with people who are already authorities in your niche.
03. Promote Affiliate Marketing
Affiliate marketing is a referral system where one company (called the affiliate) with an existing client base refers those clients to another (called the associate) in exchange for a percentage of the total sales generated.
It's an inexpensive and foolproof way to source new customers. This type of marketing is best suited for start-up and small-scale businesses because it requires less time, money, and effort.
Yes, you may need to shell out a few bucks to start an affiliate program, but the amount spent is relatively minimal compared to the cost of paying for advertising and hiring marketing staff. 
04. Form Alliances
Forming strategic alliances is crucial in determining the success of your business. Developing strategic partnerships improves market power, increases efficiency, lets you access new and essential resources or capabilities, and allows you to enter new markets. All of these can strengthen the competitive position of your company.
But before you form alliances, you need to study the market. That's why it's called a 'strategic alliance,' because you won't join forces with just anybody.
Your ally should be a business that shares the same vision and is driven to achieve the same goals as you.
A strategic alliance will result in a better understanding of the product, sales or marketing expertise, or having more people working together to speed up the time it takes to market the product successfully.
05. Fail Fast
The best web asset-building method to date is probably to fail fast. It's simple to say but challenging to do. When you know that your new sites won't succeed, failing fast means 'bailing out' (e.g., selling your online properties) to minimize losses, allow yourself to move on quickly, and increase your chances of making it big.
You'll likely lose more money if you continue running a failing online business than if you choose the fail-fast approach. You can launch a new website as soon as you decide to let go of the failing one.
By doing this, you can maintain the diversity of your portfolio and keep it full of online domains that you genuinely want to expand.
Conclusion
There are several things to consider to be a successful webpreneur. First, blogging will direct new traffic to your website. Second, after you have directed traffic to your website, you can start building authority in your niche by identifying your target market and catering to their needs.
Third, educating yourself on how affiliate marketing works can get new leads and customers. Fourth, forming strategic alliances can significantly help the growth of your online business. And lastly, failing fast can result in minimizing losses, enabling you to start again.