There are zillions of different business niches and infinite numbers of ways you could be spending your time. How do you narrow it down to one niche to focus on?
When you start an online business, choosing the right niche is extremely important because it will determine how far can you go and how big it might become.
Many entrepreneurs start a business and leave it halfway, and most of the time because of the lack of interest in the selected niche, so it is important to get into something that you are really interested in.
Check out the following 5 tips on choosing a niche for your online business:
01

. Figure Out What You Want to Be Doing All Day
If you hope to be successful at your business, you're going to be spending a lot of time on it. Time is precious, and it is limited.
You might as well start a business that empowers you to do the types of things that you want to be doing. One of the most important steps in the entire process is figuring out what you want to be doing all day.
From there, identify multiple business ideas that could potentially be a good fit.
For example, if you've determined that you want to spend your days messing around on social media, you might want to consider becoming a social media manager, a social media influencer, a blogger, a podcaster or a marketing consultant.
Your list would be significantly different if you decide your top priority is to spend time teaching others. In that case, you might want to consider starting a content marketing business, an online tutoring business, an online course provider business or an online consultancy.
02

. Make a List of Problems That Need Solving
People rarely spend money unless they have a compelling problem that needs solving. Think about all the reasons you actually reach for your wallet and spend your own cash. Usually, you're spending money to solve a problem that you have:
If your business is able to solve a significant problem for other people, it has a shot at being lucrative. If your business doesn't solve any compelling problems for anybody, it is probably not worth doing.
03

. Figure Out Which Problem(s) You'd Personally Be Most Interested in Solving
There are lots of problems to be solved in this world, but not all of them are going to be ones you want to spend your time-solving.
Ideally, you'll want to choose to solve problems that mesh well with your own unique talents and interests.
04

. Determine Which of the Niches You're Interested in Would Be Most Profitable
Some business niches are substantially more lucrative than others. If you've thought of multiple niches that could be viable, you'd want to consider which of them has the potential for the highest earnings.
Some examples of highly profitable niches include finance, fitness, relationships, food and technology.
You can start your research about a profitable niche just by making a search in Google and other platforms.
If you look at alternative search platforms like Pinterest, niches like fashion, interior design, food recipe related business do really well.
So, the niches that do well on different platforms can vary depending on the audience type as well. Some niches do well on search engines, while others may do well on social media platforms.
As Google is the biggest search engine, you can have a look at Google trends to find the to searches. In fact, Google releases the top search niches every year.
This report can offer you a great idea about the trending topics.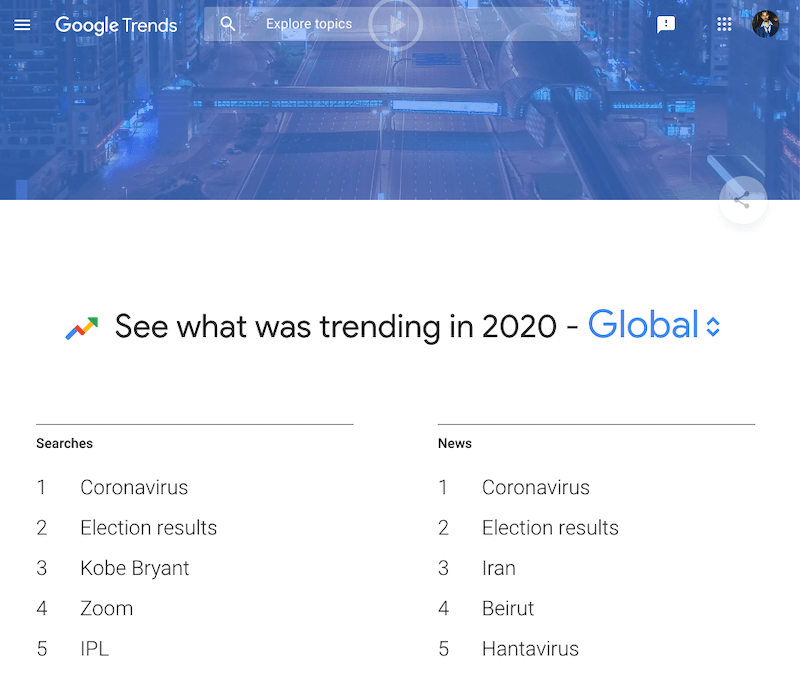 05

. Research the Competition
Don't let the presence of competition discourage you. In fact, competition is great, because it means that your business idea is probably a good one.
A complete lack of competition is actually a red flag that the business idea is likely to be either very challenging or totally unviable.
Unless you have access to venture capital or some other source of funding, you do want to be wary of entering a market that is already dominated by multibillion dollar corporations.
To gain market share in any business, you'll have to convince your potential customers that you'll do a better job of meeting their needs than your competitors would.
If the competition levels are already unrealistic in a business niche you're considering, it's probably prudent to begin by choosing a different niche.
You can use tools like SEMrush to do a detailed analysis of the competitors. You can find and create a list of top sites in a niche and then do a deeper analysis of their top pages, backlink profile, top traffic-driving pages using the SEMrush tools.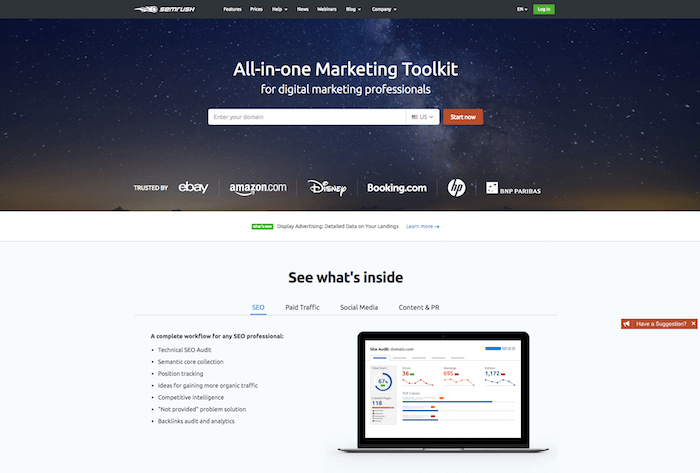 You will find a detailed SEMrush guide here, this article will show you 50 ways SEMrush can help you to grow your online business.
These 5 tips can help you to avoid mistakes in choosing the wrong business niche. We hope they're useful to you if you need some help with narrowing down exactly which niche would be right for your new online business.