The Software-as-a-Service world is changing every day. Today, SaaS has a way of doing business that makes the history of this industry unrecognizable.
We are looking at tools with regularized upgrades, faster release cycles, and a multitude of features that didn't exist before.
In every industry, some companies rise at the top with big speed and even bigger potential. These are the leaders, the ones that other companies look up to and people cannot wait to try out. We constantly read about them, trying to figure out what brings the fame.
If you go online and search for data, you'll find that all grand brands were once small startups. They invested tremendously into becoming a success, and most didn't yield profits in the first years.
For example, it is said that successful SaaS companies invest between 80% and 120% of the entire revenue in marketing and sales in the first five years on the market.
Does this sound like something you'd be willing to do for success?
Even if it is, it's not only the money or profits you invest that make you a success. There's a lot that makes a SaaS brand successful.
Last year, five companies enjoyed more success than thousands of others. In this article, we'll explore the strategies that all of them share, and that you shouldn't miss out on.
An overview of the top 5 SaaS brands of 2021
Let's start by sharing the names of those brands that enjoyed tremendous success last year – and many years before that.
01.

TravelPerk: SaaS corporate travel tool
Approximately 1.3 million people travel for business purposes every day in the United States. Corporate travel spending is estimated to increase to $1.7 trillion compared to $1.6 trillion last year.
Due to the increase in travel routes and the need for traveling for businesses, the SaaS market has introduced a much-needed product – travel management software.
There are tons of such solutions today, offering businesses and busy individuals an easy way to organize everything related to their travels, starting from itineraries and flights to expenses and hotels.
One amazingly successful SaaS tool that offers such features is TravelPerk's corporate travel tool. Nowadays, millions use it to book trips, track and manage employees' travels, and get accurate reports on invoices and expenses.
Today, TravelPerk has the largest travel inventory in the world, right alongside amazing management features. In 2021, the product was top-rated by businesses and travelers, known for its many features and integrations.
02.

Zoom
If you are in the business world and especially now after the pandemic and quarantines, you have surely heard of Zoom. This started as a simple video conferencing tool that helped up to 25 participants communicate without having to meet in person.
Right now, it offers a variety of communication options such as virtual events, Zoom chat, HD meetings, cloud-based telephony, conference room solutions, and webinars. It's one of the fastest-growing collaboration solutions with millions of users.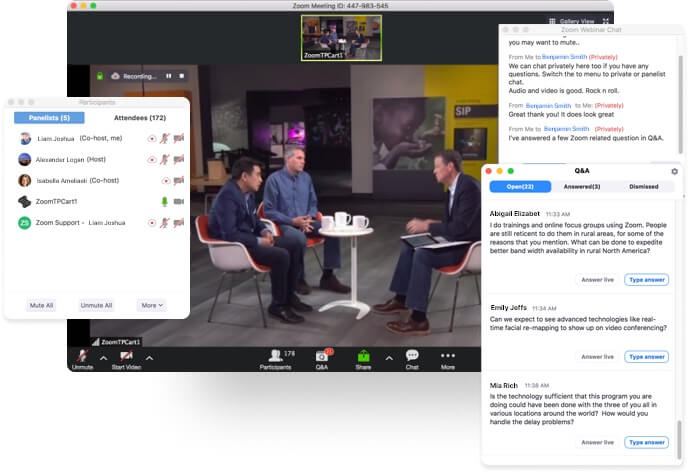 03.

Adobe
We all know Adobe for its software products, but recently, the company is transitioning to a SaaS-first business model.
In 2012, they turned the Creative Suite into the Adobe Creative Cloud, a cloud-based subscription service. That was just the beginning.
Since that point, Adobe launched a market-leading SaaS product that brought it to the top of the list in the industry. Its revenue from SaaS is $11.6 billion out of total annual revenue of $13 billion.
04.

ServiceNow
ServiceNow is a great tool for work. People use it to digitalize the workflow in any vertical, as well as create white-labeled applications based on the business needs.
In other words, this workflow management company allows users to use pre-built components to customize a solution. It can be integrated with tools like Zoom and Azure DevOps, and has AI, automation, and analytics features.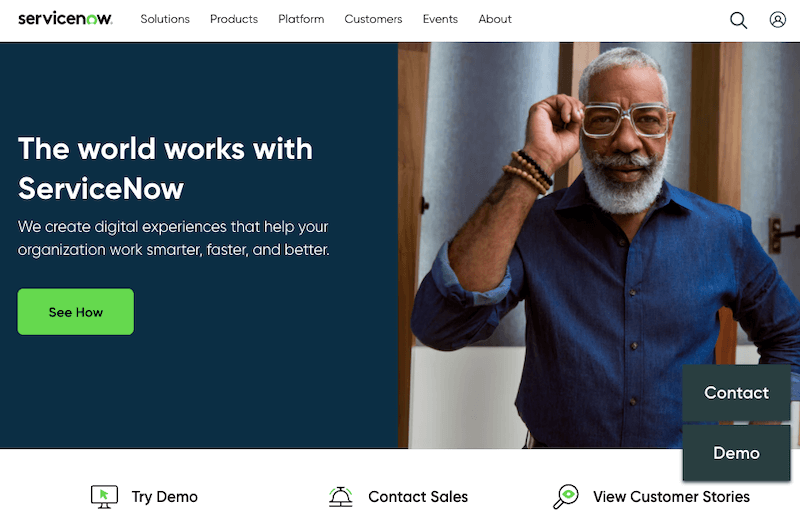 05.

Atlassian
When it comes to teams and collaboration, Atlassian is a highly demanded tool these days. The many features can be used to address all kinds of project management requirements, as well as to facilitate team collaboration and product development.
The revenue of the brand from SaaS was over $411 million. Right now, the company has several SaaS products including Trello, Jira, and Confluence.
The Best Tricks of Fast-Growing SaaS Companies
No one is to say for certainty what the detailed recipe for success of these brands is. Still, there are some things that you cannot possibly succeed without. Let's take a look at them.
Link building
Link building is the 'juice' for SaaS companies to succeed in an SEO-driven digital space. This is a must-have for every company that is trying to sell something online, which makes it a vital part of the job of one SaaS.
This takes tons of time, effort, and money, which is why the majority of companies nowadays hire experts to do their link building. Skale, now a leader in SaaS link building is doing wonders in increasing brand awareness and reaching the target audience of different kinds of websites and brands.
There's a lot more to link building than just posting content on other pages and linking back to yours. Related and quality linking is a huge sign for algorithms that a brand is valuable, and it gives SaaS companies a competitive advantage like nothing else.
If you're looking to expand your reach and get higher in terms of SEO, this is definitely your starting point.
Content marketing
Content is the backbone of any online marketing strategy. This is what we use to promote our products to the audience. Since SaaS products are not physical and actually tangible, content is the only way to attract and convince the audience.
In this case, content is not only king – it is everything!
If you check and follow trending SaaS brands, you'll easily notice the thing they share – quality, relevant content. The goal of any SaaS brand is to create evergreen, relevant content that proves the authority in the niche, builds trust, and prompts action.
Big brands achieve most of their goals thanks to content. They use it to increase brand awareness, generate more leads, prompt engagement, convince people to use their products, improve the onboarding process, etc.
Email drip campaigns
Email marketing was and remains one of the best ways to reach out to the audience. Nowadays, one great strategy of SaaS brands is email drip. This improves the onboarding process and minimizes the loss of customers who stopped engaging with the brand or stopped using the software.
A drip campaign is basically automated emails that customers will receive when they sign up, purchase the product, unsubscribe, etc. This means that you have to create quality and engaging messages and then automate them to be sent out at the perfect time.
Luckily, this is made easier than ever thanks to tools like Flodesk. Starting with welcome email templates to come-back messages for inactive customers, you can create your emails with ease and maximize their success.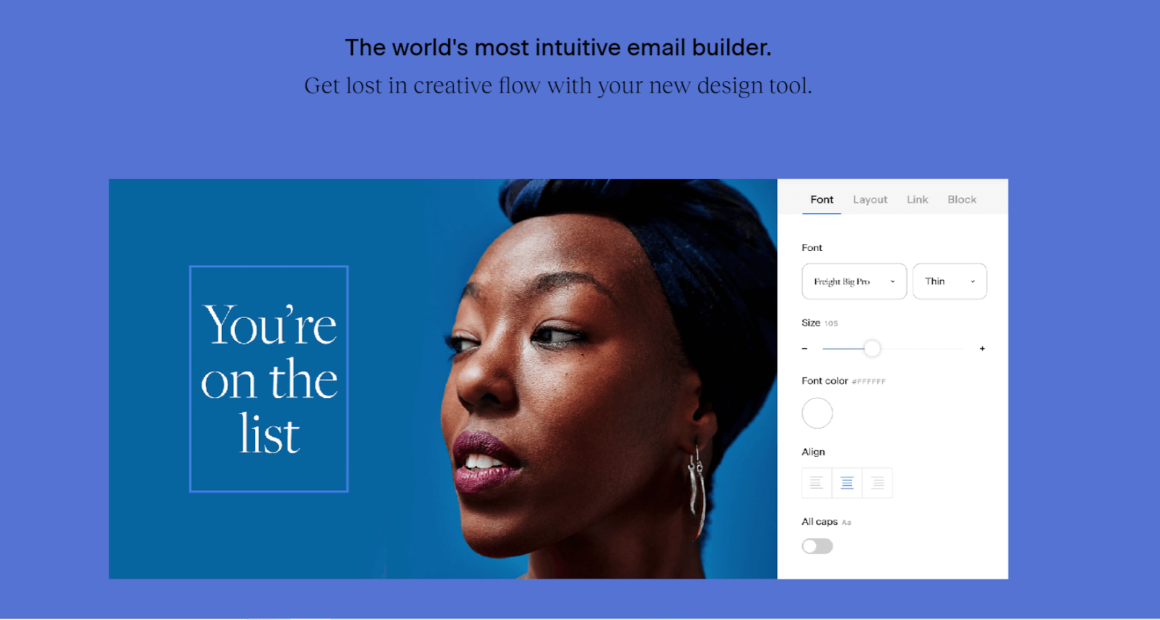 Free versions and trials
Let's face it – people will always want free stuff. They jump at the opportunity even if they aren't interested in the offer – yet. This is why freebies are the perfect strategy to attract users and get them familiar with your SaaS product.
When it comes to SaaS, you can't really send them a free product to test. What you can do is give them a free trial in which they can try out your product and see if it is the right fit.
People are far more likely to trust a brand they've tried, and if they can do this without any financial risk, even better.
Leading companies often decide to take this one step further – and offer a free version without an expiry date. Even though users cannot enjoy all of the features, they get a chance to see how the software works.
Here is how Zoom uses free trials to attract new users: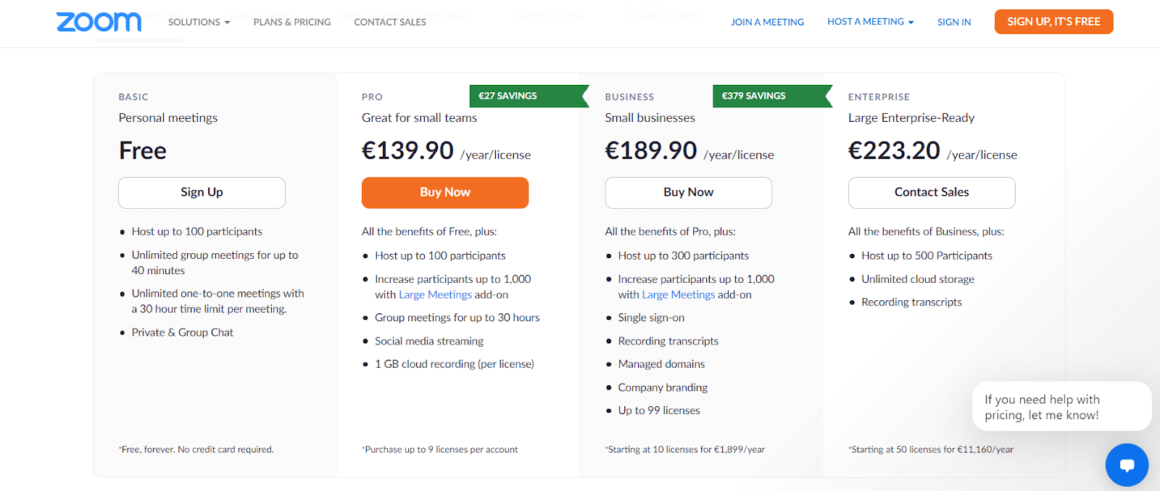 Referrals
Successful SaaS businesses and products are everywhere we look. They don't just have expensive ad campaigns or dedicate a lot of their efforts to SEO content. They also use the power of word-of-mouth i.e. prompt their customers to refer the brand to others.
Of course, you cannot expect people to keep sending out referrals just for the sake of it – at least not for most of your customers. This is why big brands use incentives.
Here is how TravelPerk does it: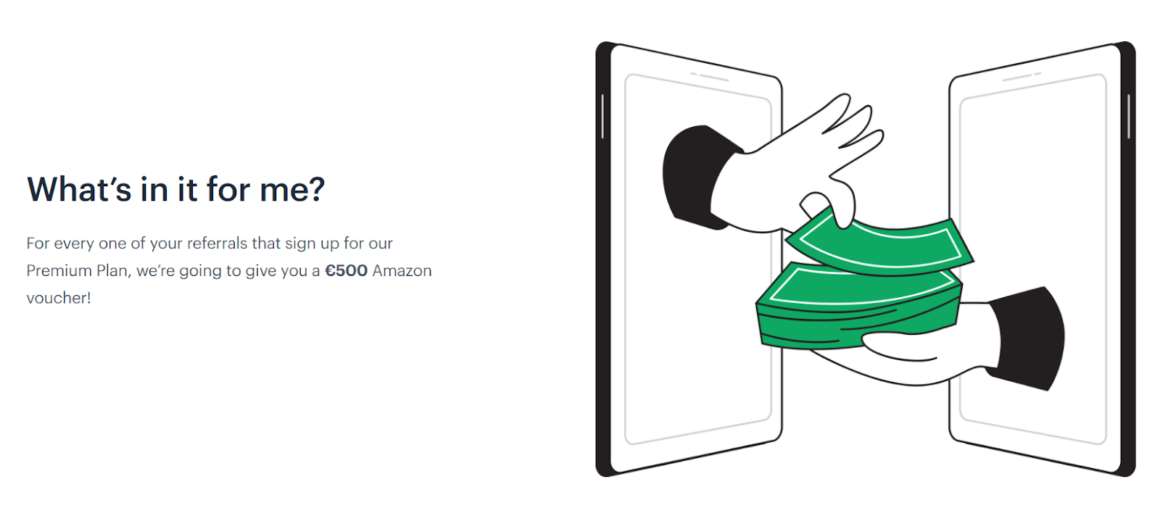 Influencer marketing
Last but not least, it is the trending strategy of these last couple of years – influencers. All the big brands have them. With influencers, you can attract the attention of many people, build trust in your target audience, and potentially get many more users for your SaaS products.
Influencers can do anything from giving discounts on your products as an incentive to showing people how to use the software.
Here is what Adobe's influencer's program looks like: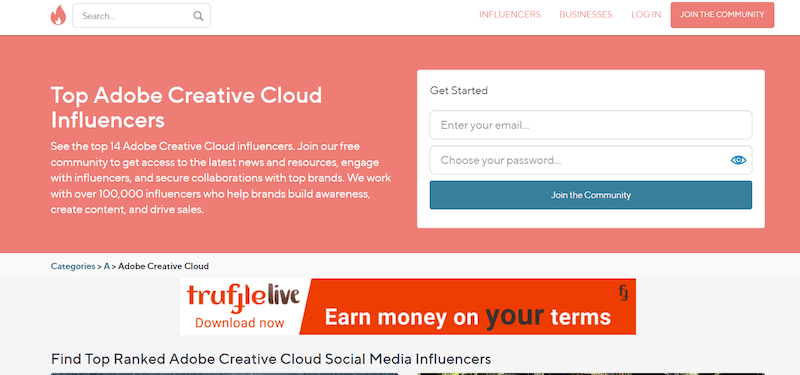 Wrapping up
Promoting SaaS products is not a simple task, but companies like the ones above show that the effort can pay off tremendously. Knowing this, it is time to start your research, do some planning, and make your SaaS one of the best in 2022!