How does Shopify's site load speed affect sales and conversion rates? Site loading speed is one of the core web vitals for you as someone who promotes your services online.
Interesting fact: If your site or page loads for more than five seconds, you can lose almost half of your visitors and subsequently customers.
Why does this happen?
The answer is simple because customers' satisfaction from using your site directly affects their opinion of the brand. If they have to wait for hours for the site to load, it's easier for them to close the tab and find another site with a similar product.
Optimizing site load time leads to noticeable improvements in user experience, customer satisfaction from interruptions on the site, conversion rates, and ultimately, sales revenue.
The Eternal Question: Speed or Functionality?
You can't choose here, but think about it, no one will be able to see your site (made with a bunch of different features) if the site takes forever to load. When adding functions, you should be aware that they require hardware and network resources.
Before you add a new feature, make sure that it is important, because it can seriously affect the loading speed of the site.
The site should be thoughtful, with a nice visual and high loading speed. The importance of the latter point we will now describe in more detail.
The Importance of Speed of Loading Sites and Web Stores
What Should You Look for to Speed Up Your Site?
So, slow loading is harmful to all sites without exception, but especially unacceptable for online stores, because it scares away customers.
What can hinder the Shopify store pages from loading as fast as possible? The most common causes:
Handy Tips to Speed Up Your Shopify Site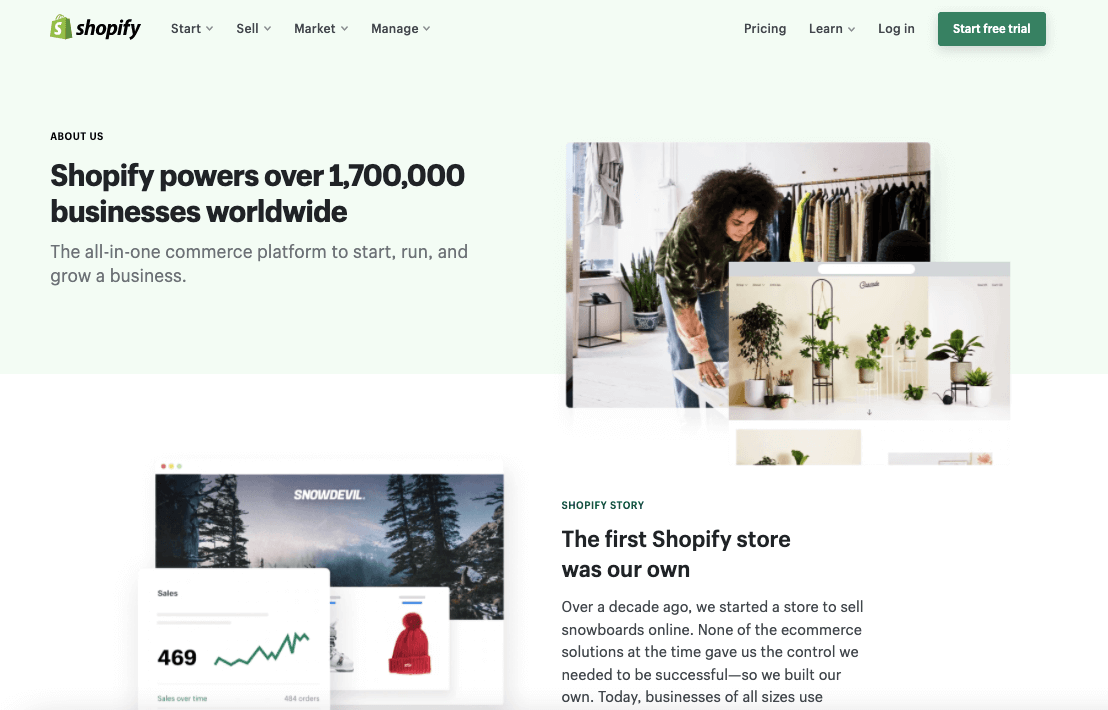 Here are a few tips that will help you to speed up your Shopify site to a large extent.
01. Use a Quality Hosting Server
One of the most important factors why a site loads slow is the quality of hosting. A site hosted on a shared server can't compete with a site that is hosted on a VPS or a dedicated server.
While you may not need a dedicated server. You must spend a little more money on the hosting option and go for quality VPS hosting or managed hosting with good speed.
02. Use a Well Coded Theme
Another important factor is the theme that you use for your Shopify site. If you go for a messy free theme to build your site. it will certainly have issues. Along with being slow, it will have the possibility of getting compromised.
So, if you are serious about your business, invest in a quality theme that will have better security and overall good and light codebase.
03. Reduce the Number of Apps
Every app that you add to your store will add some code to your site that needs to be loaded while loading your site. So, make sure to minimize the number of apps that you use on your site.
If you don't need an app regularly, consider removing it from the site. In simple words, you should try to keep your site as light as possible.
04. Minimize Redirections
Redirections create a loop and it will have a negative impact on the overall loading speed of your site. So, you must try to minimize the overall redirections as much as possible.
05. Avoid Sliders
Using product sliders is a standard practice among eCommerce sites. While it might make teh site look attractive and give you an option to redirect traffic to your important pages, it will impact the overall loading speed of your site.
So, it is recommended not to use sliders and keep the page as light as possible to improve the overall loading speed.
Where can you check the loading speed of the site?
To do this you can use the following tools: MobiReady, Google PageSpeed Insights, Pingdom, and other tools.
Conclusion
By eliminating these shortcomings, you can noticeably improve the speed and other indicators of your site. Our tip: use Shopify store customization to solve these problems!
You can get full support from the Shopify team. On their website, you can calculate the exact cost of their services. Shopify's professionals can help you save your nerves and increase your sales and revenue!