With over 250 million unique monthly visitors and over 1.5 billion ad impressions, Newor Media is a reliable header bidding ads network and the best alternative to Google AdSense to increase your revenue. It's a premium ads management platform with lost interesting features and modules. 
Today, we'll be doing a detailed Newor Media review to help you get detailed insights into this platform. To review Newor Media we took various parameters such as – ease of use, interface, on-boarding process, features explanation, payout methods, and so on.
So let's dive in.
What Are The Requirements to Join Newor Media?
Well, to join Newor Media they have fewer requirements than a publisher needs to fulfill. To join the Newor Media ads network they require 30,000 unique users per month.
The audience and traffic you have should be English speaking. What's more, they don't various niches such as — drug sites, gun, violence, sex, or gambling-related content. They only work with premium ad networks and agencies — so they ensure the traffic quality.
How it Works (Getting Started)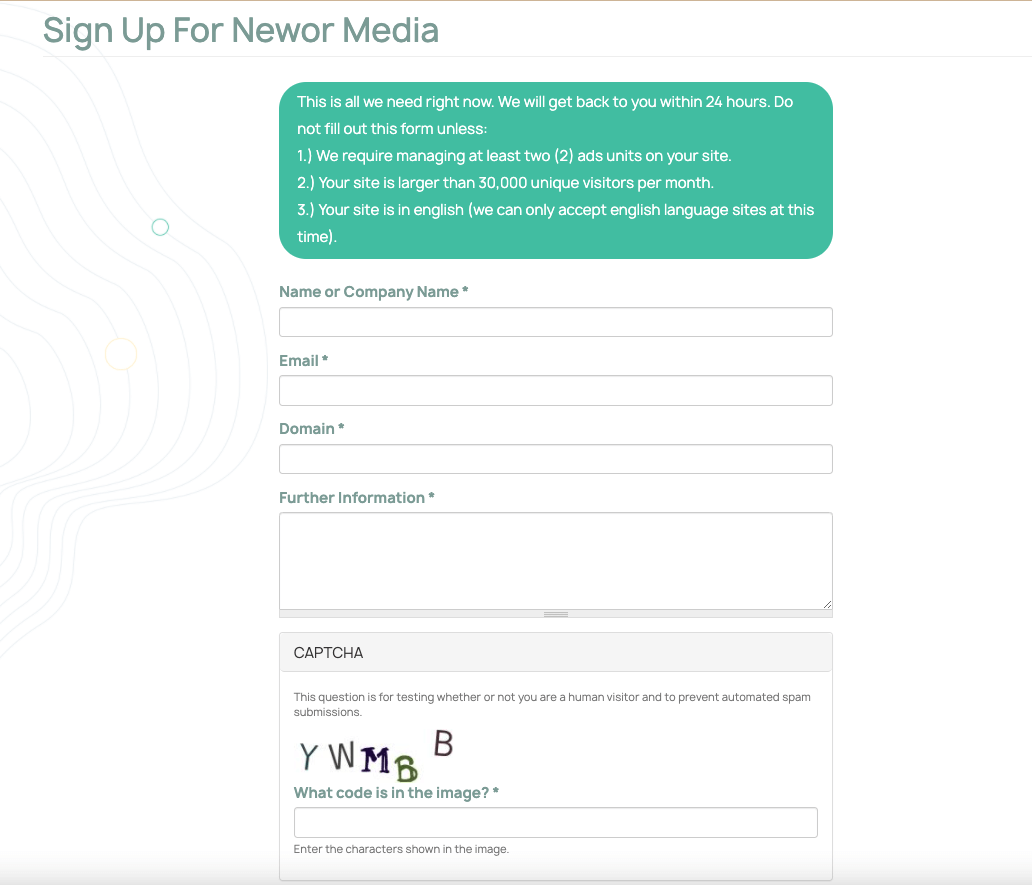 The onboarding of Newor Media is easy and straightforward. To get started, first of all, make sure you're eligible for getting approved as published.
Once you're eligible, signup for a publisher account, after that they will send you an ad insertion agreement. After that need to go through the agreement and send them a signed copy. Also, they will send your website for approval on the Google MCM platform. 
Once they approve your application, you will get a dedicated account representative will reach out to you. Then you will also get to know about the ads unit and important things. The best part, they also offer recommendations for optimizing ads placement.
Right after you finalize the ads placement, they will create the ad units for you along with instructions for implementation. What's more, you can easily place ads using a WordPress plugin.
Once your ads unit is up running they will also provide your login credentials to the dashboard. On the analytics dashboard, you will be able to track — earning and other important metrics such as impressions, CPM, clicks, and so on.
Now you have an idea how is the onboarding process of Newor Media. Later in this review, we'll thoroughly go through all of its features.
Newor Media Features Explained
---
In this section, we'll review the key features of Newor Media.
Strategic Ads Placement
Yes, Newor Media also helps you place your ads. You might know the programmatic advertising is all about balancing user experience while maximizing earnings.
Newor Media does take care of various ads placements such as view-ability, time on site, and the page balance as well. All the ads of Newor Media are optimized to help your page load fast. Also, all the ads placements are subtle without impacting your websites' page speed.
Algorithmic Real-time Bidding
Newor Media comes with robust algorithmic real-time bidding and machine learning. With the help of Newor Media cutting-edge header bidding technology — you will have more revenue from ads. What's more, the Newor Media team is working hard to maximize your earning potential.
Adblock Solutions
Most of the time web users have an ad blocker turned on and that prevents the ads from displaying on that post/page. Here Newor Media enables publishers to easily identify and filter what ads are being shown to users.
Intuitive Ad Refresh
Refreshing ads is one of the best tactics that you can use to increase impressions. When the ad refreshing is implemented carefully, it helps you maximize impression and earnings as well.
The best part, Newor Media works with advertisers who support ad refresh. What's more, they have a team of professionals who have knowledge of ad refresh best practices. AdSense does not support ad-refresh, so this is an extra treat for publishers who work with Newor Media.
Brand Protection
Malvertising is common nowadays ads industry. So you need to make sure your ads partner is showcasing the right ads and not doing malvertising.
Newor Media mainly works with only premium network partners only. This way only relevant and authentic ads will be shown on your website. You can also be picky about who you work with, as they allow you to whitelist and blacklist advertisers.
What's more. Newor Media has a strict protocol for brand protection to a whole new level. And they also offer a comes with robust consent management to make your website compliant with all legality laws and regulations.
Relationship With Amajor Networks and Agencies
Newor Media only partners with known networds and SSPs ensuring your website displays the most diverse and quality ads. The best part, Newor Media is authorized by Google to resell Google Ad exchange demand.
Flexible Payouts & Supported Payment Gateways
Yes, Newor Media comes with flexible payment terms options. You will get paid each month — what you are owned based on your dashboard reports.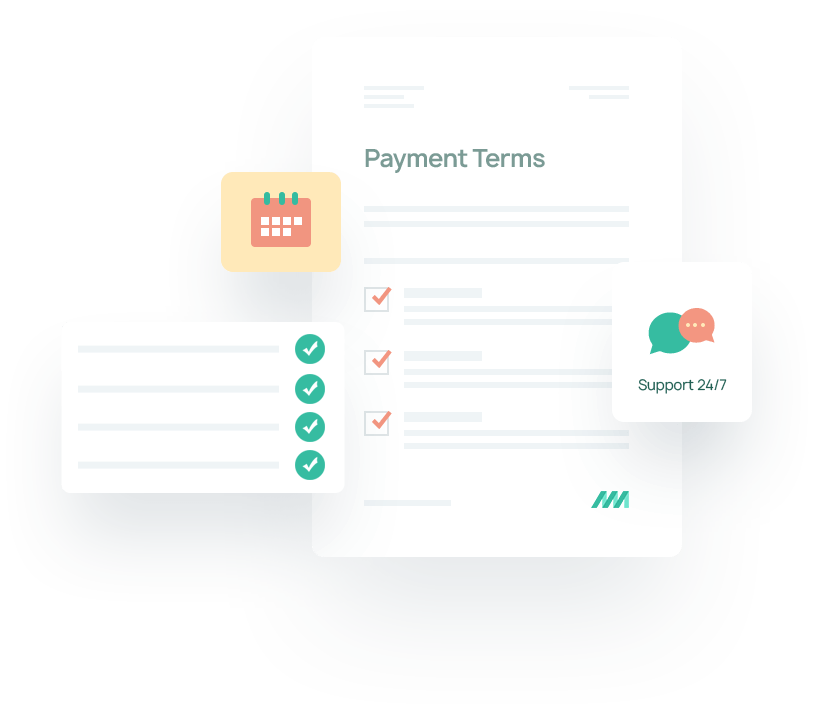 Your payment is guaranteed right on a NET30 basis. The best part it supports all major payment gateways such as — PayPal Payoneer, and Wire Transfer.
So these are some of the robust features of Newor Media.
Conclusion
No doubt, Newor Media is one of the finest header bidding ads network and the best alternative to Adsense. If you're someone with a webiste/blog with around 30K visitors monthly, you can easily get started with Newor Media to maximize your earning. They even help you with placing the ads at the right spot for better conversions and clicks.
The payout options of Newor Media is also flexible and fair, you will get paid on monthly basis. Even they comes with an earning calculator to help you calculate the possible revenue through showcasing ads. We hope this Newor Media review suits your purpose well and helped you get detailed insights into Newor Media.